Chef Bjoern Alexander of Hong Kong's two-Michelin-starred Octavium sets his sights on Singapore with his new restaurant at Fullerton Waterboat House
Editor's note: For more Date Night stories, click here.
It's always a buzz when a renowned chef of an acclaimed restaurant reaches our shores. This time, chef Bjoern Alexander's latest venture takes inspiration from the namesake ancient city in Italy, expressing his expertise in Italian traditions with vibrant Asian flavours. That's not to say that culinary techniques aren't modern, rather, equipped with an element of innovation when applied to progressive recipes, resulting in enticing and elevated Italian dishes.
Beginning with a cornerstone (and often a good indication); the humble Brioche traces its 40-year recipe to Germany. It is enhanced with toasted rice and anchovy essence, best enjoyed with butter or complemented by a side of foie gras.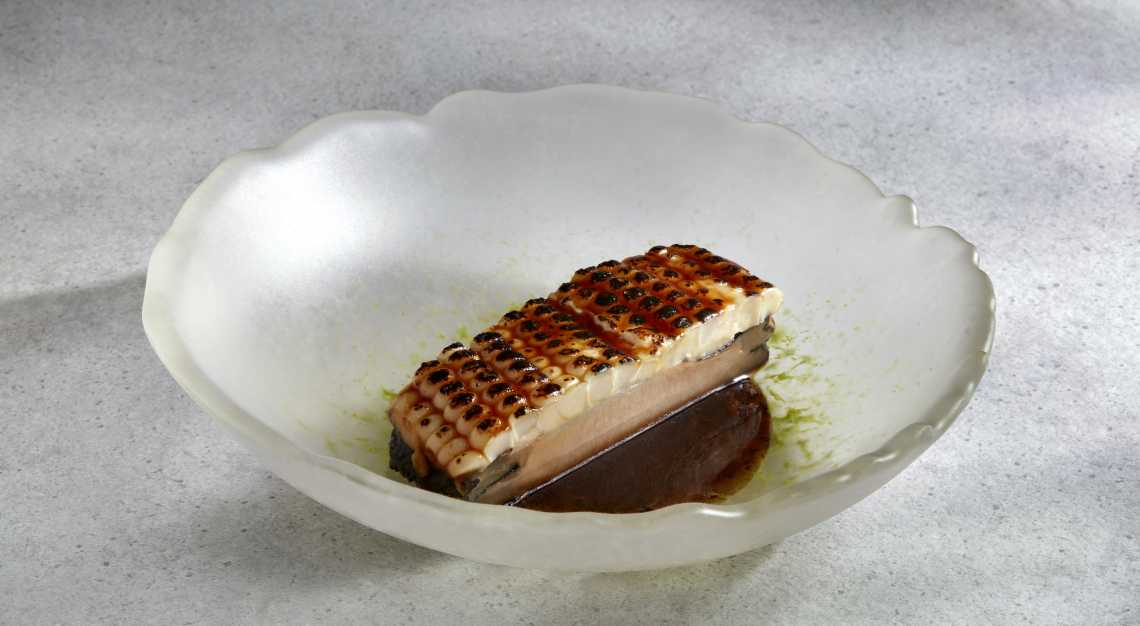 Starters include Scallops Burrata, where thinly sliced Hokkaido scallop tartare is paired with buffalo burrata jelly, chives oil, wood sorrel, Amalfi lemon zest, jelly, Oscietra caviar, and chives blossom. The Foie Gras stands out with its marination process using a secret house-made concoction before being coated in pure cocoa powder and served with Amalfi lemon jam and pepper.
Fusion gets a nod with dishes like Abalone with Japanese Corn, featuring whole abalone with a parmesan and comte blend sauce, accompanied by Japanese corn and topped with black and white truffle shavings. The Whole Red Prawn with Prawn Toast and XO Sauce sees the prawn cold-smoked in almond or litchee wood of your choice then served atop sesame seed-sprinkled toast before doused in a house-made XO sauce—or with a safe side of ravioli.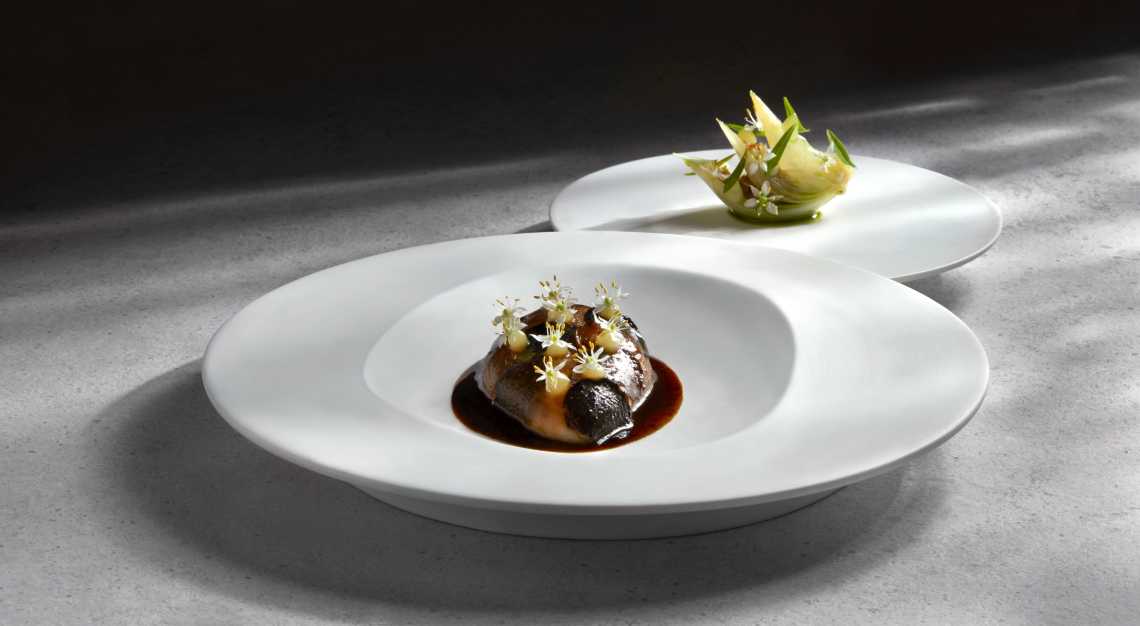 Two highlighted pasta dishes execute the same key ingredient in two creative ways. The Red Prawn Ravioli envelopes sweet red prawns in eggless ravioli with house-made spring onion and chili oil, while the Red Prawn Linguine features a whole red prawn with a medium rare tail, cooked quickly in a salamander and finished off with prawn paste and oil.
The must-try signature is the Pigeon with Black Truffle, where lean pigeon breast is cooked to perfection with honey, miso, brown sugar, and sake glaze. The dish is beautifully presented with shaved black truffle and white butter mushroom atop the breast, accompanied by marinated baked sweet onions with smoked anchovies and chives oil.
Restaurant Matera
3 Fullerton Rd,
02-01/02/03
The Fullerton Waterboat House,
Singapore 049215
Tel: +65 6224 2232