In this year's Best of the Best, we continue to honour the brands and people who have continued to create covetable products, even in the midst of a global pandemic. Here, we have the Ferrari 812 GTS, the best grand tourer in our books
For Enzo Ferrari, road trips had little to do with the destination. "I don't just drive to get from A to B," he's attributed as saying. "I enjoy feeling the car's reactions, becoming part of it." From behind the wheel of his namesake marque's 812 GTS, with the top down and its naturally aspirated 6.5-litre V12 singing at the top of its pipes, you'd feel like Enzo himself is telling you to forget where you're going.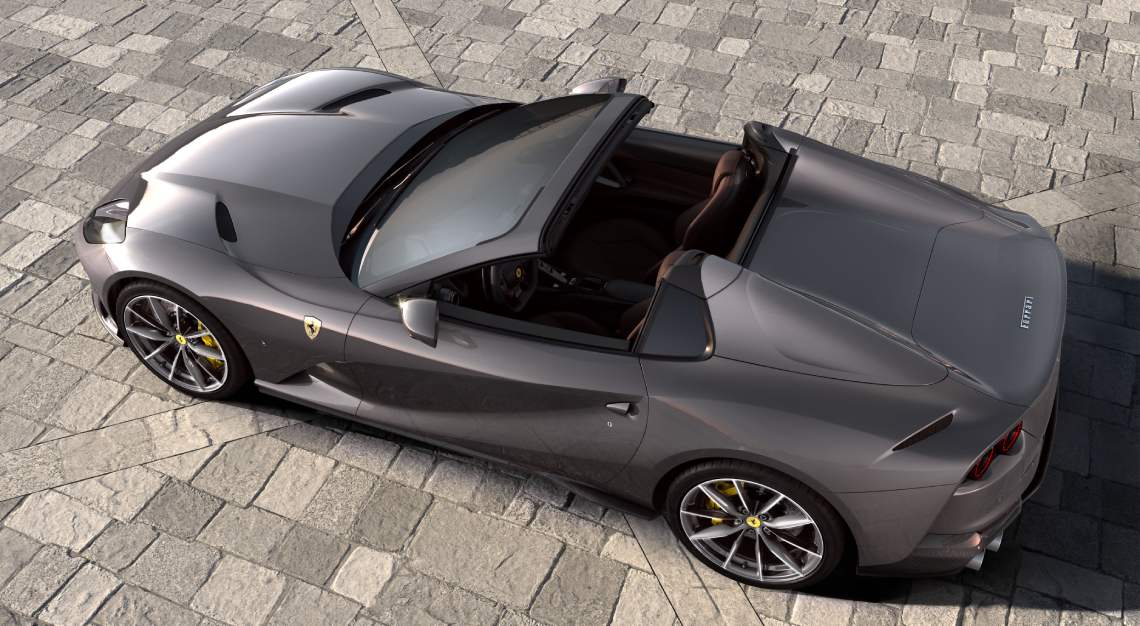 Ferrari fans will recognise that this drop-top version of the 812 Superfast is Ferrari's first production-series mid-front-engined V12 convertible since Maranello's 1969 Daytona Spider rocketed to market. After more than a half-century, the Prancing Horse delivered a 789hp model that benefits from such technological advancements as steering-wheel-torque monitoring and traction-enhancing Side Slip Control. Extra grip is mission-critical when the power plant, making 718Nm of torque and mated to a seven-speed dual-clutch gearbox, launches the roadster from zero to 100km/hr in under three seconds on its way to 340km/hr.
This was the most powerful production convertible available when it debuted, but our choice for grand tourer equally impresses with its roomy cockpit and its sporting, yet still pampering, suspension. With the 812 GTS, point B may still be the objective, but it has never been less important.