The latest fashion must-haves to keep you looking best-dressed
In the ever-evolving world of luxury fashion, today's hypes and trends are bound to come and go—but impeccable style never folds. To this end, take this new monthly column as your personal guide to the best of fall menswear in 2022; keeping you up-to-date with key, selected pieces so you're always dressed to impress.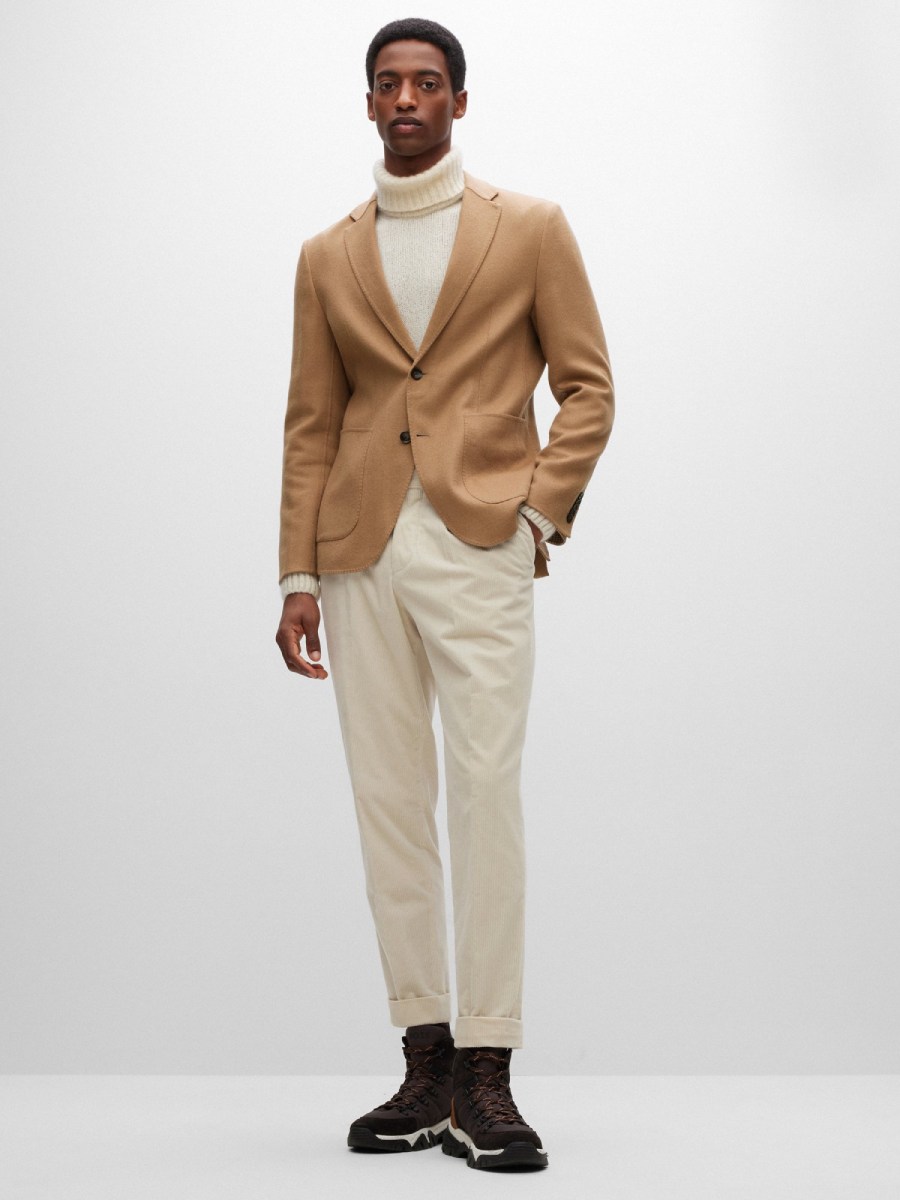 Boss Slim-Fit Jacket in Melange Wool and Cashmere
Caught in the muddled transition between the wfh/post-wfh era, donning a jacket signifies purpose and intent for those with places to be. This elegant, slim-fit iteration from Boss doubles down on comfort with a blend of melange wool and cashmere.  
Brunello Cucinelli Wool and cashmere chevron coat
Crowned the "king of cashmere", you best believe Brunello Cucinelli cashmere is some of the best in the world. We're particularly fond of this classic herringbone wool and cashmere coat, which comes in a neutral ecru and breathable cupro lining. 
Dior Cardigan Black Wool and Alpaca Knit
This season, Dior's Men artistic director Kim Jones has taken the definitive defiance of American novelist Jack Kerouac and powerfully expressed it in couture. Strung by a thin chain, two gold-finish bees embellish an otherwise temperate black cardigan, fronted by two patched pockets.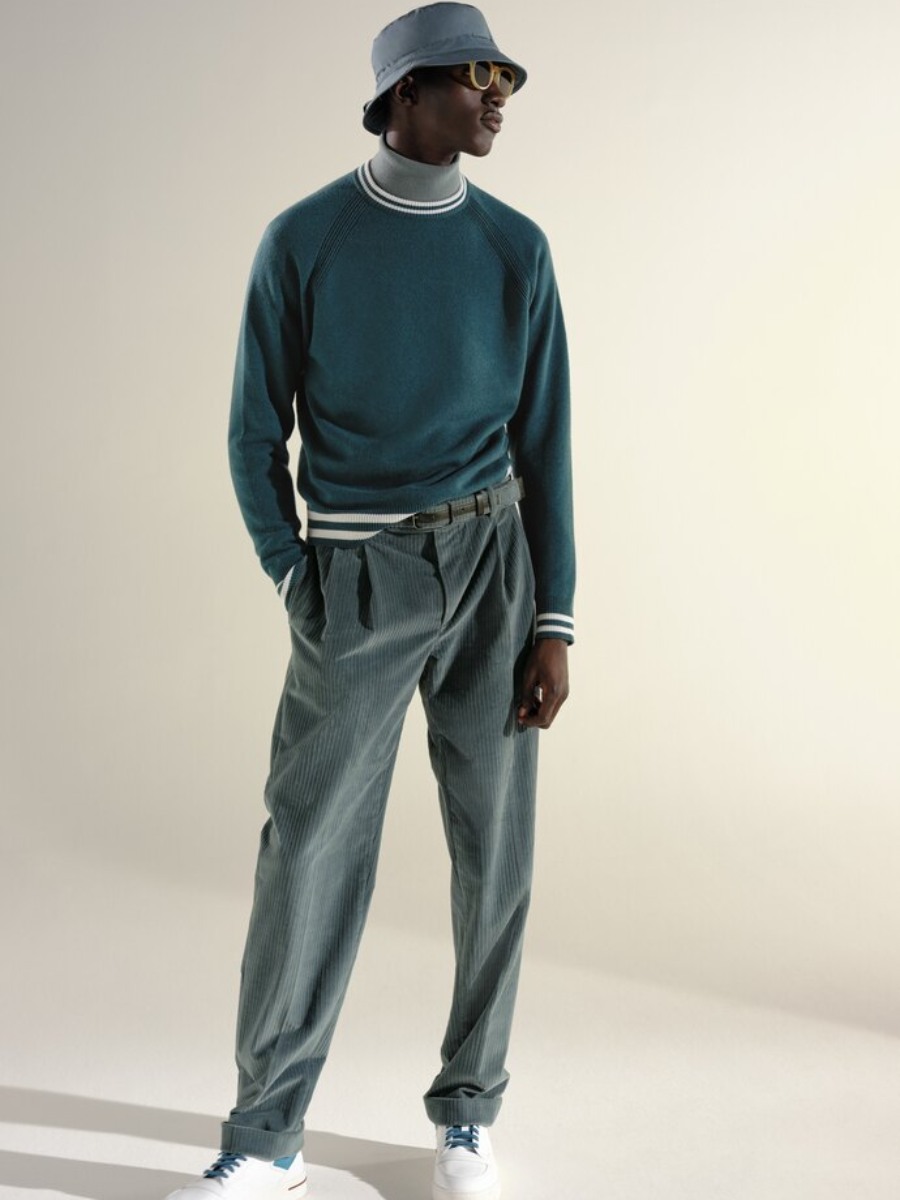 Loro Piana Wallace Crew Neck
To achieve a decidedly sporty look, we direct you to Loro Piana's plush-knit crew-neck sweater, which hits all the right notes with its raglan sleeves and striped trims. Pair it with a wide-wale corduroy for a more retro-inspired fit.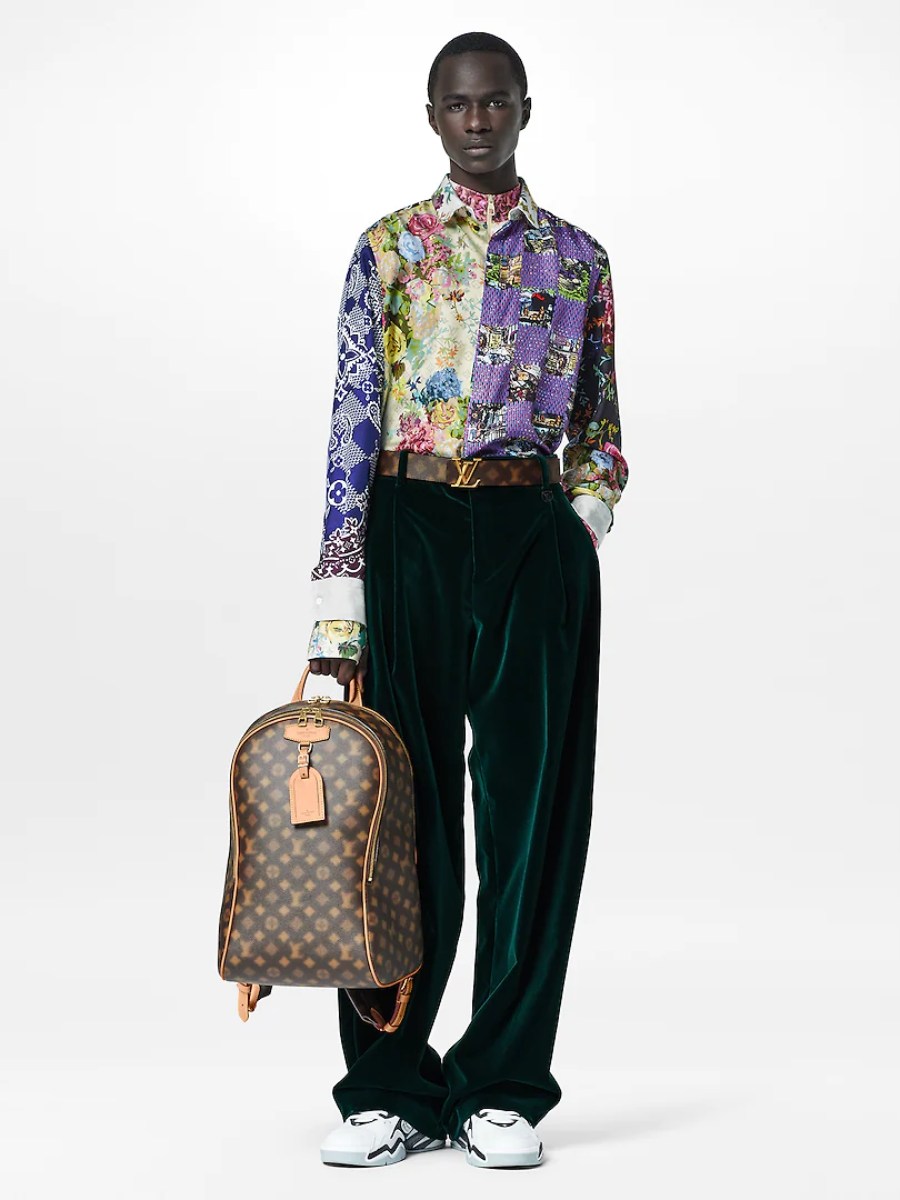 Louis Vuitton Ellipse Backpack
An ode to the late visionary designer Virgil Abloh's "This Is Not Monogram" theme for the French Maison's fall winter 2022 collection, this surreal reprisal of the iconic Ellipse bag showcases a blurry Monogram canvas instead. It is clear, however, that this everyday essential easily stands out from the rest of the crowd.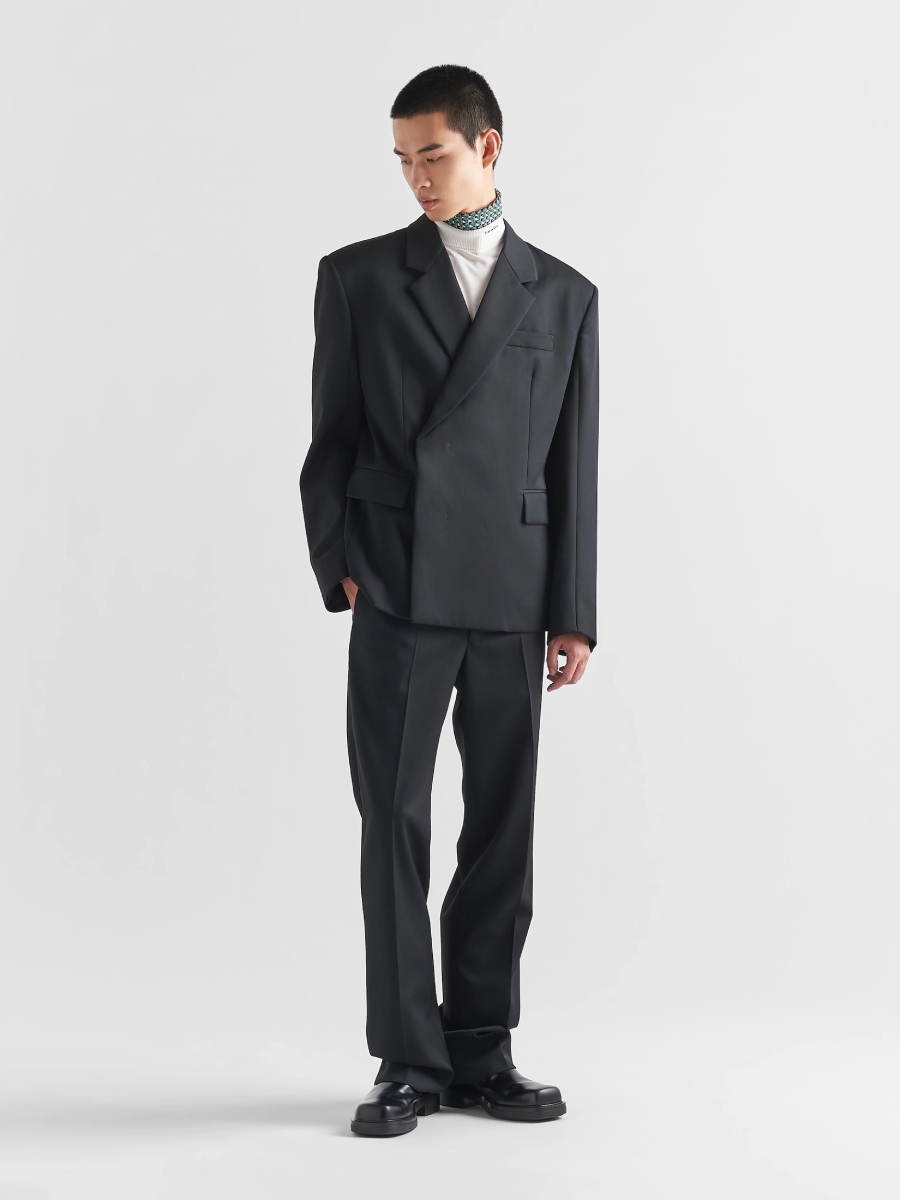 Prada Wool pants
We've known it for a while now, but black is back. In particular, we like Prada's fuss-free, no-nonsense approach to wool trousers—its wide-legged cut aspiring towards a flowy, dreamy feel.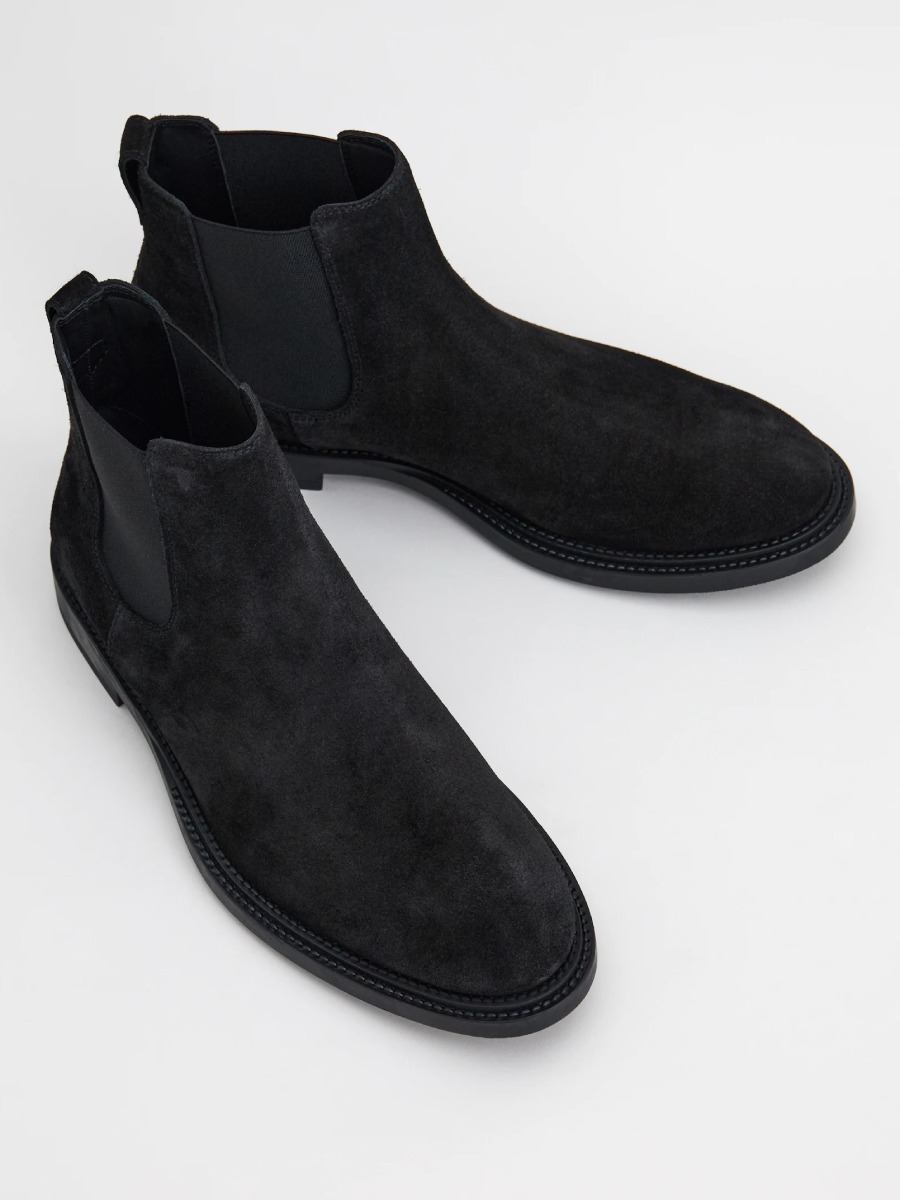 Tod's Ankle Boots in Suede
What better way to kickstart boot season than with this seamless pair of Tod's ankle boots? Dressed in velvety suede and armed with a sturdy rubber outsole, its elasticated side panels make for easy ingress and egress.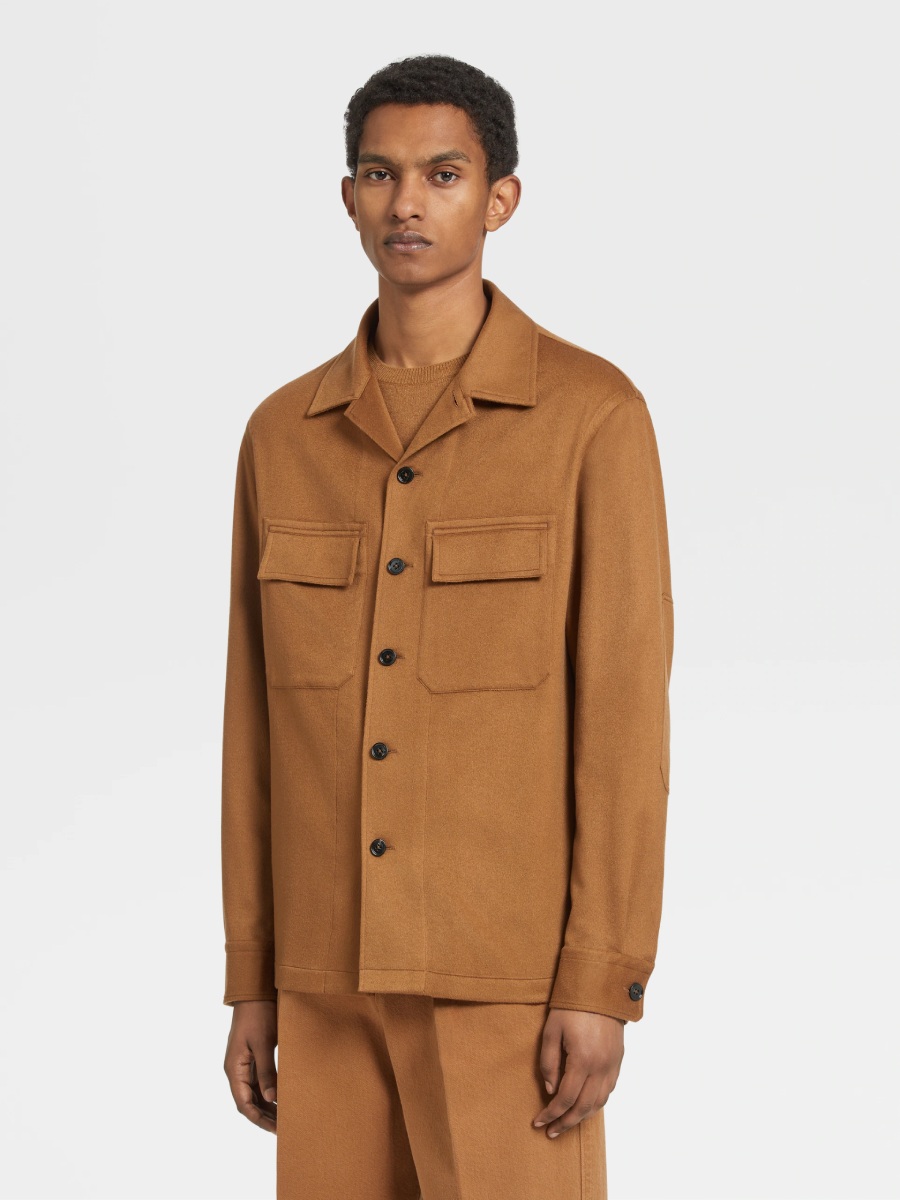 Zegna Oasi Cashmere overshirt
If you're one for blurring the line between formal and casual, Zegna's Oasi Cashmere overshirt—replete with two large chest pockets and muted elbow patches—will do just the trick. Available in three colours: rich vicuna, deep black and navy blue, it'll complement just about anything you choose to wear it with.