Get a load of this. This shabby-looking pair of shoes just sold for $600,031 at Sotheby's, breaking the record for the most expensive sneakers ever sold at an auction
Ridiculous, but true.
However, these are not just any pair of shoes. Considered as one of the most sought-after shoes in the world, these 'Moon Shoes', or Waffle Racing Flats, feature 'Waffle Soles', Nike's first major innovation. They were designed by Nike's co-founder and university track coack Bill Bowerman, who was first inspired to make them with his wife's waffle iron. What gave the shoes their nickname were the impressions that the Waffle Soles left on the ground – they'd resembled the footprints that astronauts left on the Moon.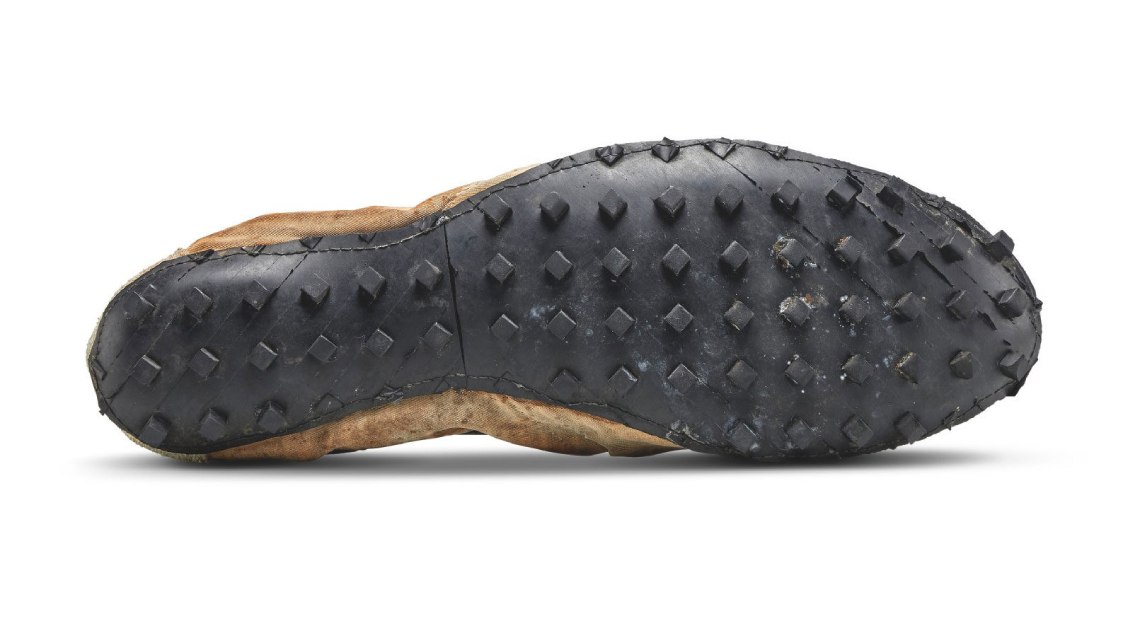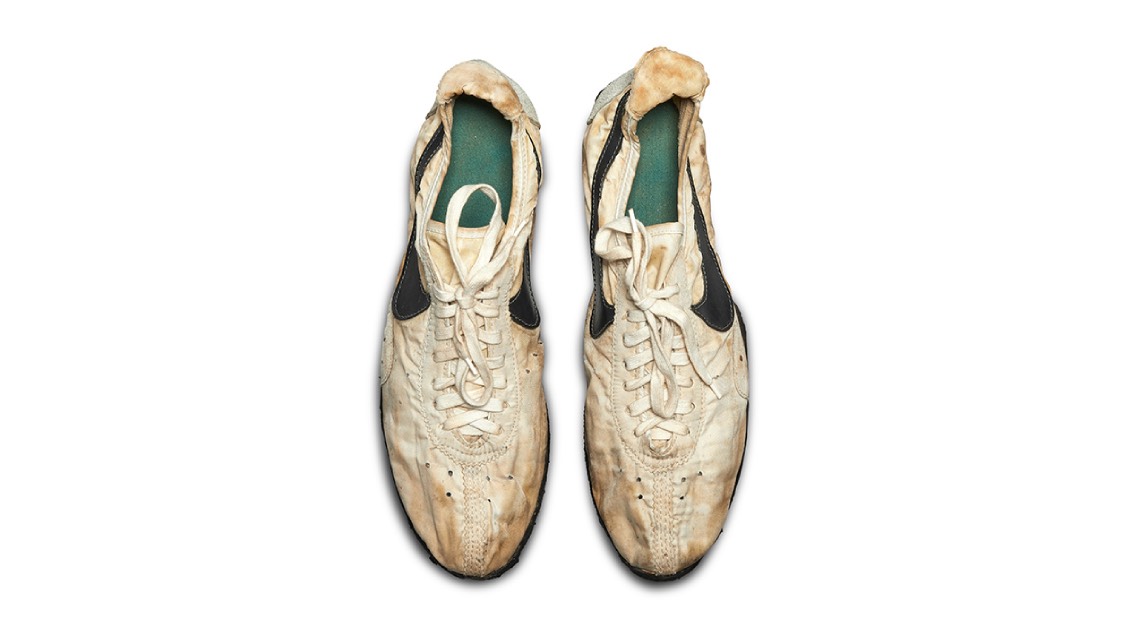 Only 12 of these shoes were created in 1972, the same year Nike was born. Hand-cobbled by Geoff Hollister under the direction of Bowerman, they made their debut at the 1972 Olympic marathon trials and have been enshrined in Prefontaine Hall at the Nike World Headquarters. Runners really liked the feel and traction provided by the waffle soles, which eventually led to the development of the iconic Waffle Trainer in 1974.
Only a handful are left, and this pair, in particular, belonged to a larger collection owned by Stadium Goods, a streetwear marketplace. It had curated a selection of its most coveted footwear, which spans across 15 years of history. Air Jordan, Yeezy, you name it, they probably got it.
The shoes, which sold separately from 99 other collectible pairs, went to Canadian businessman Miles Nadal, who acquired all 100 for $1,764,519. And what use of a collection when you can't show it? Miles knows it all too well, and plans to display his collection at the Dare to Dream Automobile Museum in Toronto, a private museum that's also home to a whole collection of classic cars.