Every millisecond counts in the world's biggest and most-watched sporting event
Just as athletes at the Olympics are competing faster, higher, and stronger, so has its official timekeeper, Omega, gotten better at clocking the various events. Bringing precision to the Games was just the beginning of what Omega Timing did. Because over the years, the Swiss company consistently improves its services to the Olympics, introducing the latest timekeeping technology and equipment to be used across a vast array of sporting events.
We see them prominently everywhere from sprinting to cycling to swimming, climbing to fencing to three-on-three. Especially in areas where speed, and therefore time, is of the essence. Because what is the point of excellence if you cannot measure it? At the Olympics, Omega's state-of-the-art timing equipment has proven indispensable countless times, helping judges disambiguate the results with clarity and certainty.
Says CEO of Swiss Timing Alain Zobrist, who is also the official spokesperson for Omega Timing, "Back in 1932, Omega was able to measure up to the tenth of a second with mechanical stopwatches. Today with our quantum timers, Omega is capable to measure up to a millionth of a second."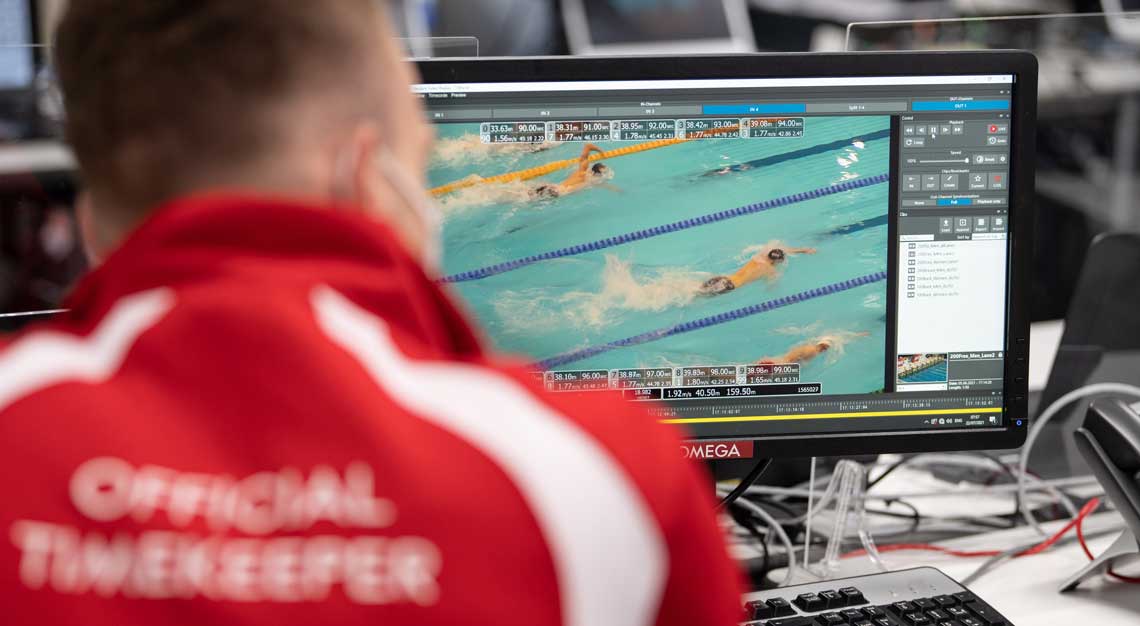 The devices however are calibrated according to the different sports rules, Zobrist adds, so events are measured up to the nearest second, tenth of a second, hundredth of a second as with sprinting and swimming, or thousandth of a second as with cycling or motorsports. These are differences in mere fractions of a second but as Zobrist recounts, there were two very memorable sporting events that showed precisely how Omega's timekeeping excellence literally made Olympic history.
Close encounters
In Beijing 2008, Milorad Čavić and Michael Phelps were literally neck on neck for the gold medal in the 100-metre butterfly finals. Čavić was very close but ultimately Phelps won – by just 0.01 second – because while Čavić was still gliding towards the wall, Phelps took a final half-stroke and hit the touchpad first. Says Zobrist, "It was very clear with our timing equipment who had won the race. But that difference could not have been seen with the naked eye."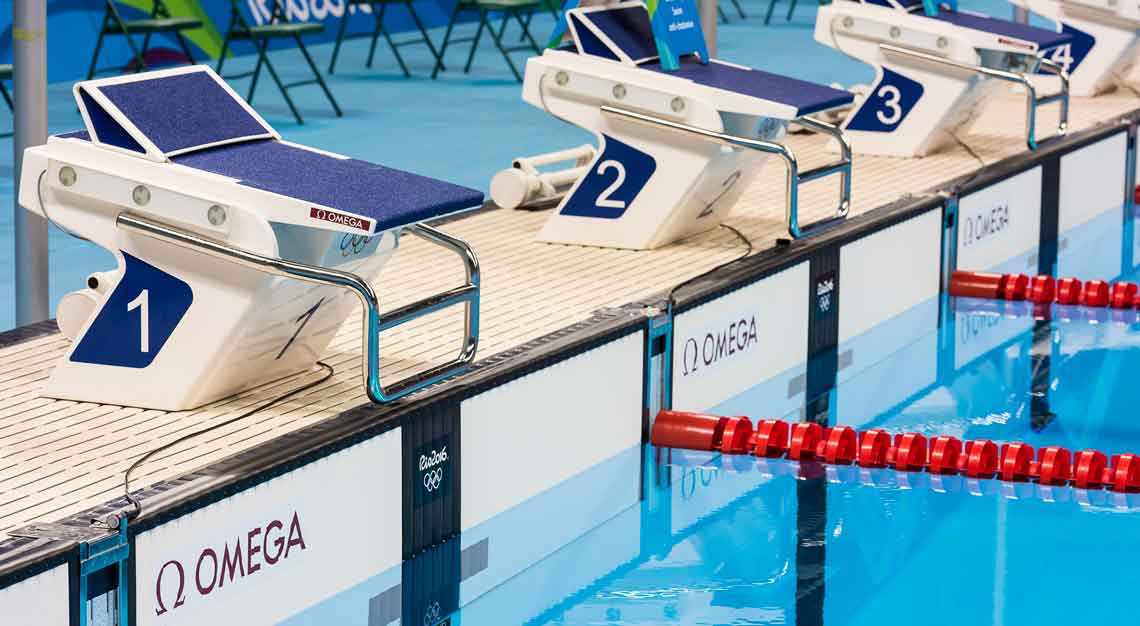 Without Omega's ultra-precise timekeeping equipment, Čavić might have had a shot at finishing first, or at least tied for gold. But as the cameras have proven beyond any doubt, it was very close, but it was Phelps. Another occasion where Omega played a key role in ascertaining the results of a swim race was at Rio 2016. Again it was the 100-metre butterfly finals.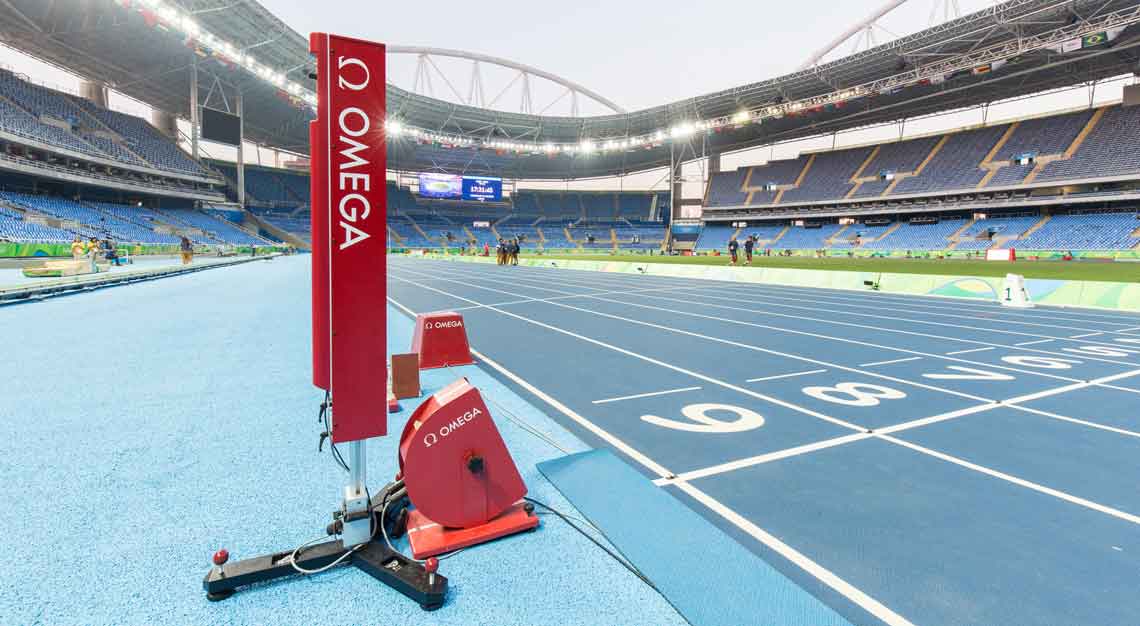 "That very same final," says Zobrist, "was historical not only because Joseph Schooling won the first gold medal for Singapore, but because we had three swimmers finishing second. Michael Phelps, Chad le Clos, and László Cseh. Their times were all the same." Schooling in first place clocked 50.39 seconds while the next three competitors tied for silver with 51.14 seconds.
Trusted timekeeping
Omega's journey with the Olympics started in 1932 Los Angeles. It was at this 10th Olympic Games that the committee decided it was an imperative to bring an official timekeeper on board. Indeed a lot of world firsts began at this point.
"Before 1932, there was no official timekeeper," explains Petros Protopapas, director of the Omega museum. "The idea wasn't really invented yet. Watches and chronographs were a big part of timekeeping, but there was no uniformity [at the Games]. There were all kinds of chronographs simply because the timekeepers owned them. Judges at the end faced different results from different timekeepers who were using different kinds of equipment."
This meant that the only solution to reach a clear verdict was to average the scores. Protopapas stresses, "This is the most important part. To the people participating in the Games, doing their best, giving their best, how fair and how just is it that you in fact average the best they gave to you?"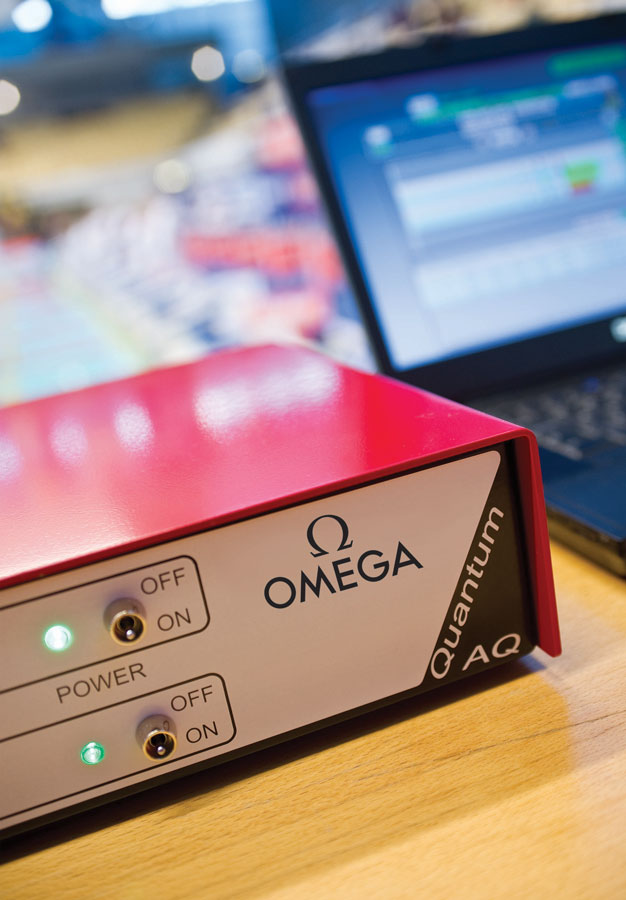 It isn't. And so the 1932 Olympics committee started a search for an official timekeeper. At that time, Omega was one of the few watch companies that already had exactly what the Games needed: a strong portfolio of precision timers. Those split-second chronographs used at the 1932 Games already existed within the manufacture's product range. In addition, no other company had achieved as many precision records at the worlds' observatories as Omega did.
So for the Olympics Omega was the obvious choice. Over the years, the manufacture contributed much and more to sporting excellence. There was the 1948 Games in London where photo-finish cameras and photo-electric cells appeared for the first time. Photo-electric cells recorded the exact moment an athlete crosses the finish line, while photo-finish cameras allowed judges to see the exact order in which the athletes finished the race.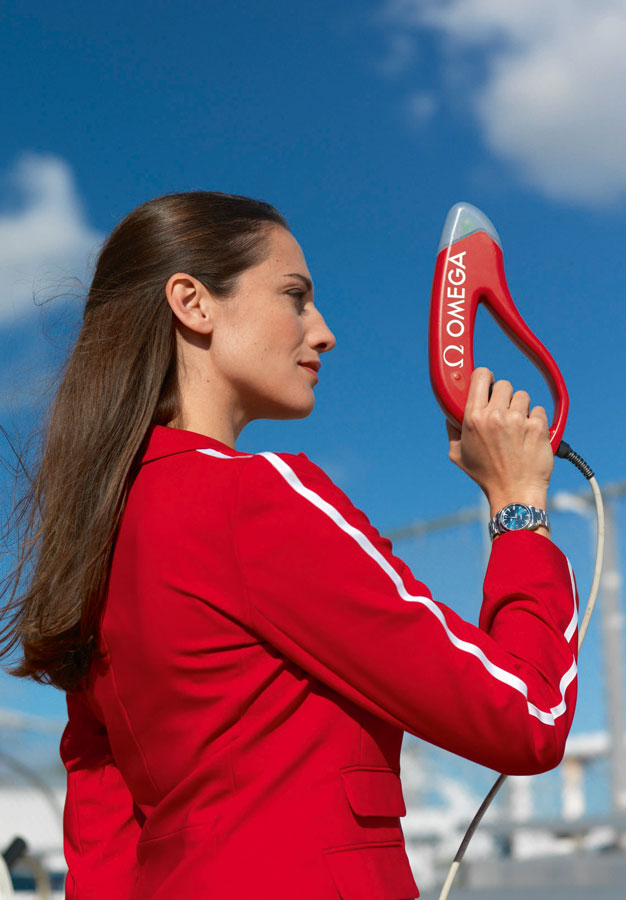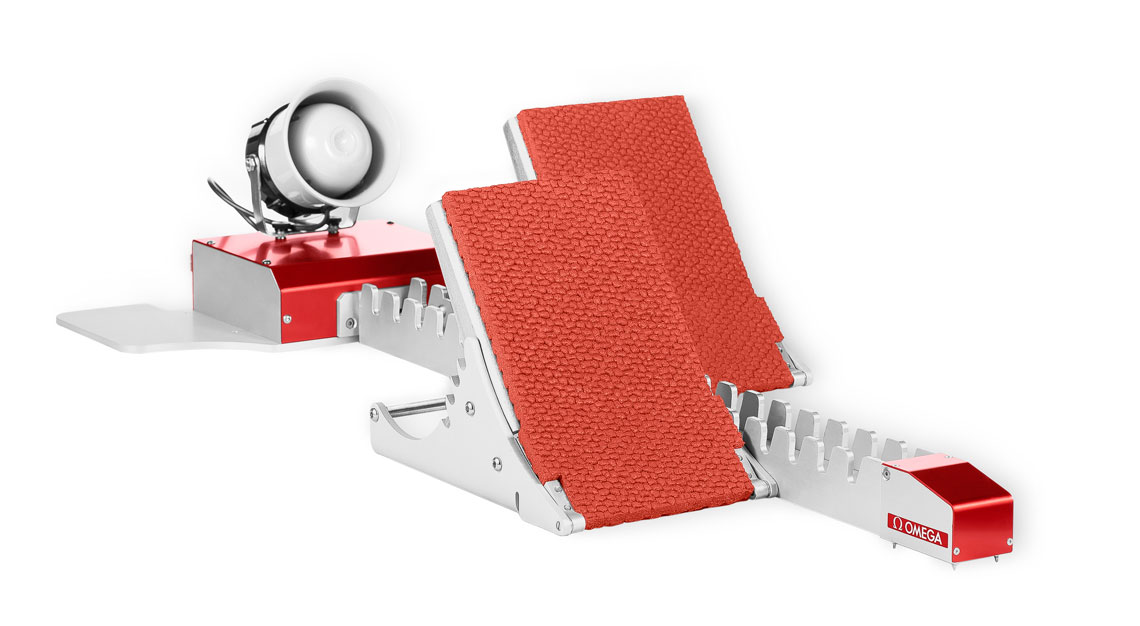 Then came the world's first swimming touchpads at the 1968 Games in Mexico City. This was a momentous point in Olympic history as it dramatically increased the accuracy of swimming results.
Says Protopapas of this piece of technology, "If we agree that the role of the official timekeeper is to bring fairness, precision, and justice to the best the athletes give, we have to try to liberate them from every possible technical failure. Imagine inventing a technology that gives the finishing part of the race to the athlete. This was what the touchpads did. They gave the athletes the ability to end their own times."
Precision rules
And Omega continues to innovate. Since 2010, Omega's futuristic red flash gun replaced the traditional starting pistol, ending decades of controversy from the old system.
Zobrist adds, "The start of a race has been controversial for many years with the old system. Especially for races where athletes would not start next to each other, but slightly dislocated, which is the case for the 400-metre race in athletics."
Because it takes longer for the sound of the starting pistol to reach runners on the outer lanes, those on the inner lanes are known to get an unfair advantage. The difference in reaction times are a matter of milliseconds, but even that is not good enough for Omega.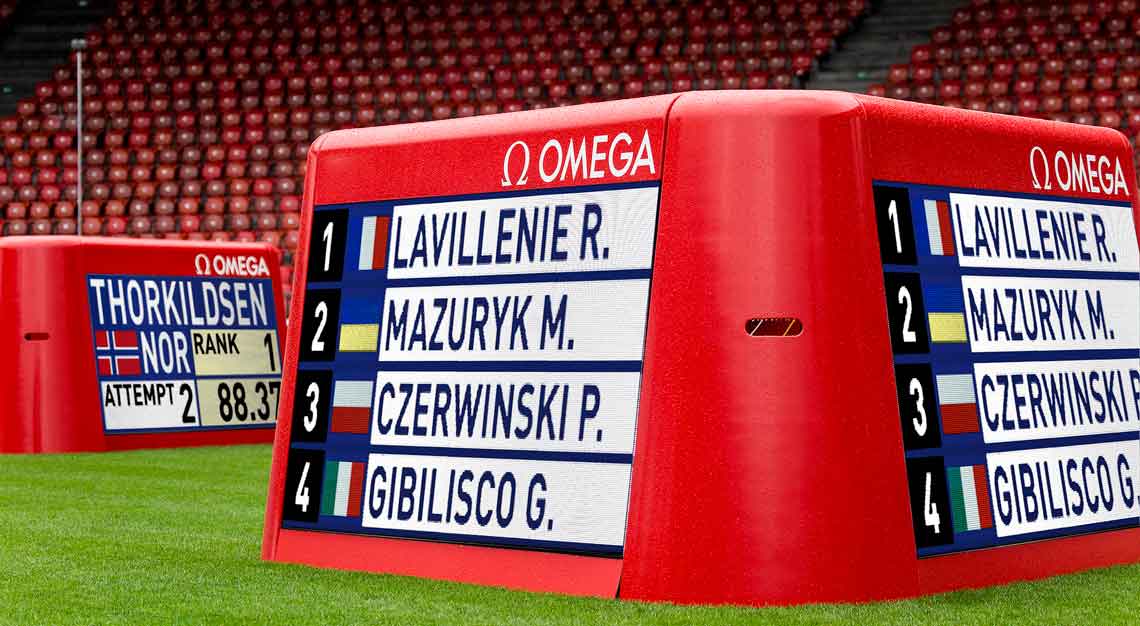 "Now with new technology, the electronic starting gun and loudspeakers on the back of starting blocks ensure that all athletes will hear the gunshot at the very same time," says Zobrist.
For Tokyo 2020, Zobrist reveals that Omega Timing will debut new, updated timekeeping equipment. This new technology will provide them with never-before seen information of the races.
"It's going to be a milestone for us as a timekeeper. These technologies will give us a clear and detailed understanding of an athlete's performance between start and finish. It will also be able to tell us where an athlete gained or lost time," he describes.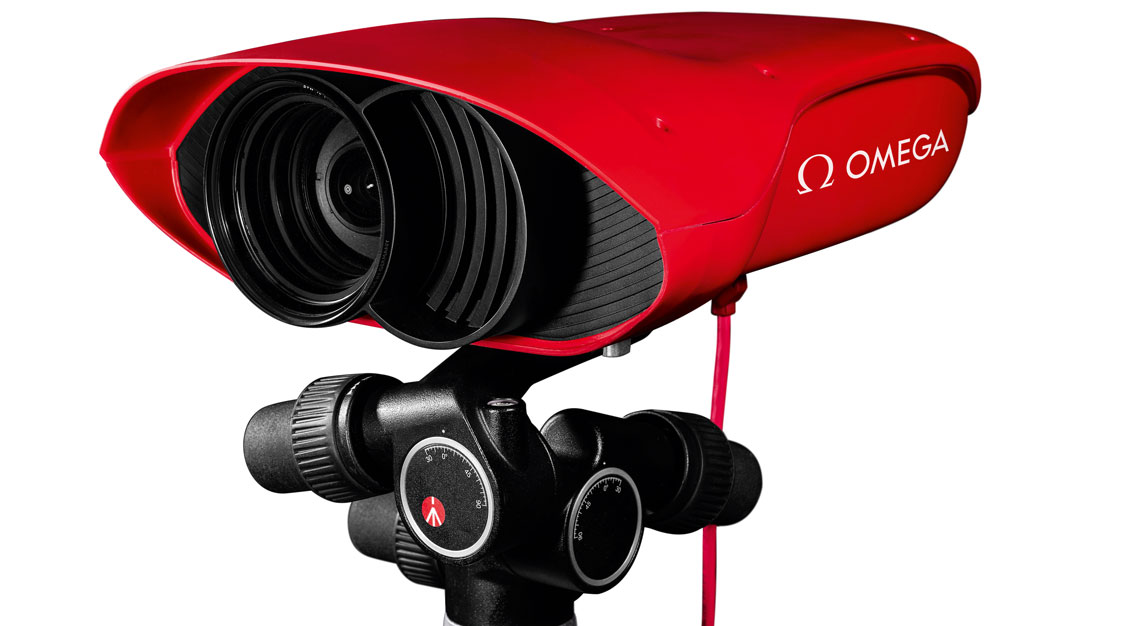 In 1932, Omega measured time up to a tenth of a second, with a set of 30 split-second chronograph pocket watches, hand-carried across the Atlantic by one single watchmaker. Now 89 years and 29 Olympic Games later, the watchmaking company can go down to a millionth of a second with the latest technology, and has sent 530 timekeepers, 400 tonnes of equipment, 350 specific scoreboards, and 200 kilometres of cables, with support from 900 volunteers.
An extraordinary event, Tokyo 2020 might be riddled with challenges, from the false start to numerous organisational hurdles and global issues. But Omega continues to fulfil its duty as official timekeeper, as it has for 29 Olympic Games to date. And counting.