The horological muse of Vacheron Constantin returns with a fresh new identity
Something looks off about Vacheron Constantin's new ladies watch, the Égérie. But in a good way. We're talking about the crown's position at one o'clock, which would only be strange if you're not familiar with this near-perfect other Vacheron Constantin watch, known as the Historiques American 1921.
But where Historiques American 1921 wore an off-set crown, as well as an off-set dial (so that it could be a better driving watch), Égérie does it, well, just because. Who says that crowns always have to be put at three o'clock anyway? Remaining for the most part classic (save for the aforementioned twist) Égérie is a metaphor for today's women: inspiring, independent, and charismatic.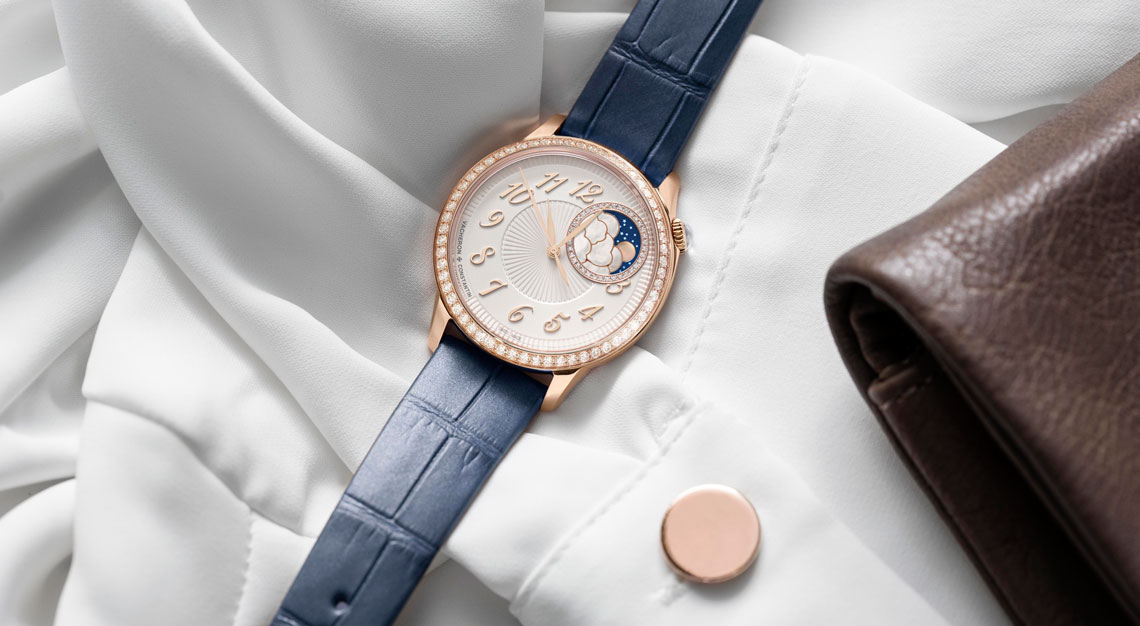 Haute horlogerie meets haute couture
For this new interpretation of the Égérie, Vacheron Constantin deep-dived into the world of haute couture for creative inspiration, discovering how much it has in common with haute horlogerie. Craftsmanship, savoir faire, and rarity unite the two industries as much as passion, creativity and attention to details.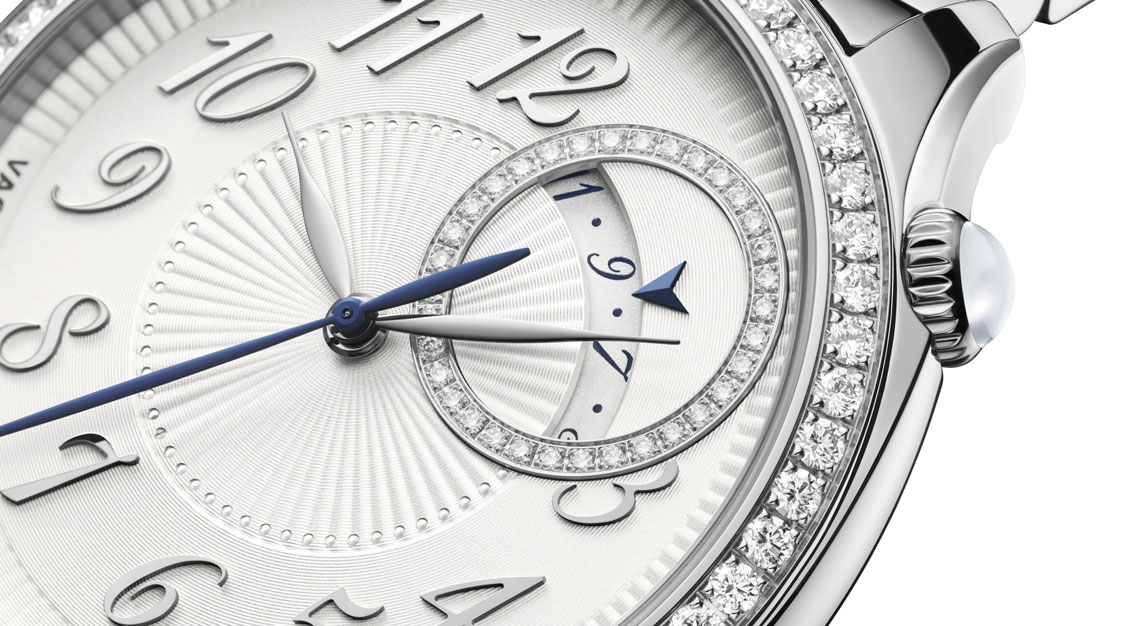 So the Égérie is full of fine artisanal details. Where its asymmetric mien comes dressed with delicate interplays of textures and intertwining shapes, alternating flat and raised areas add visual interest and showcase traditional watchmaking know-how. The dial centre features an elegant pleated guilloché pattern overlaid by a ring of scintillating diamonds.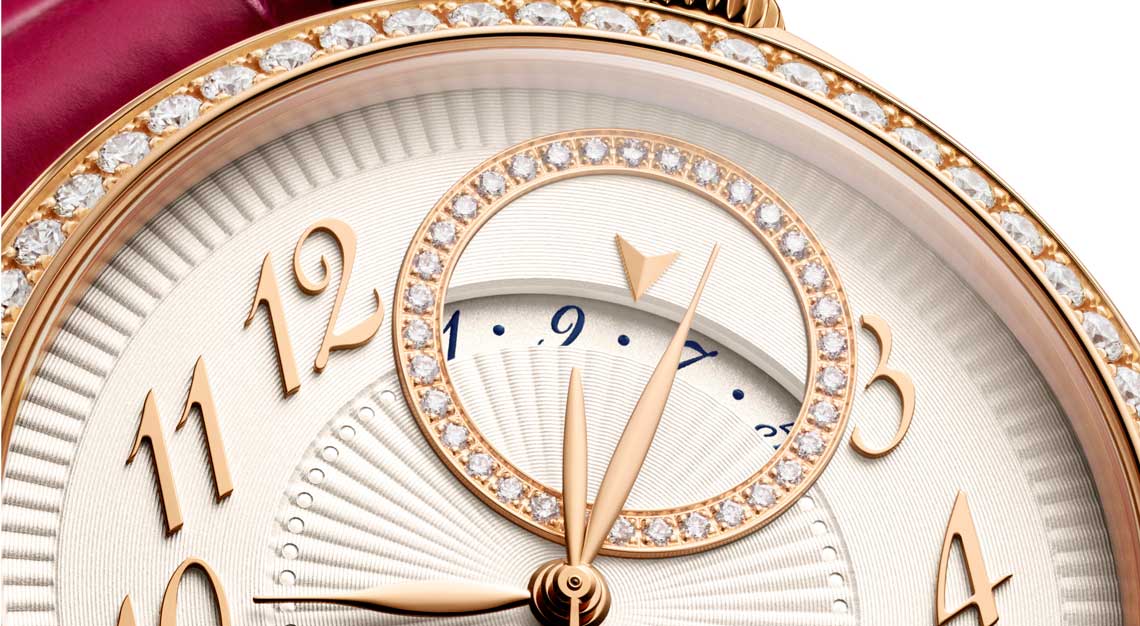 Classical decorative features such as guilloché, gem-setting, and stone marquetry provide evergreen allure and, if it pleases you to know, were all accomplished in-house.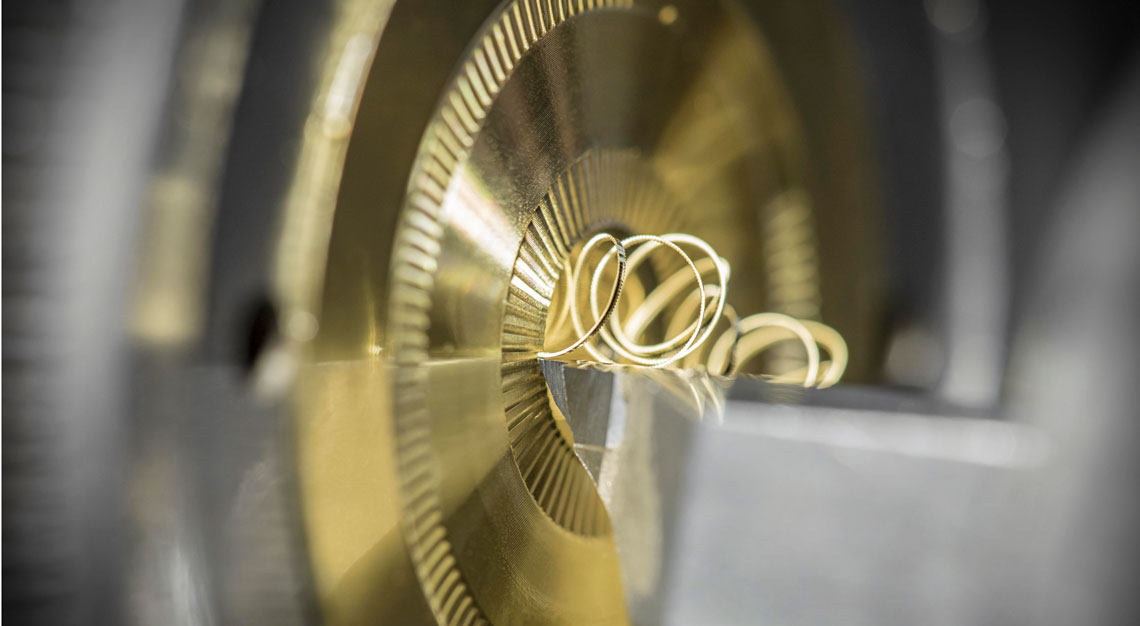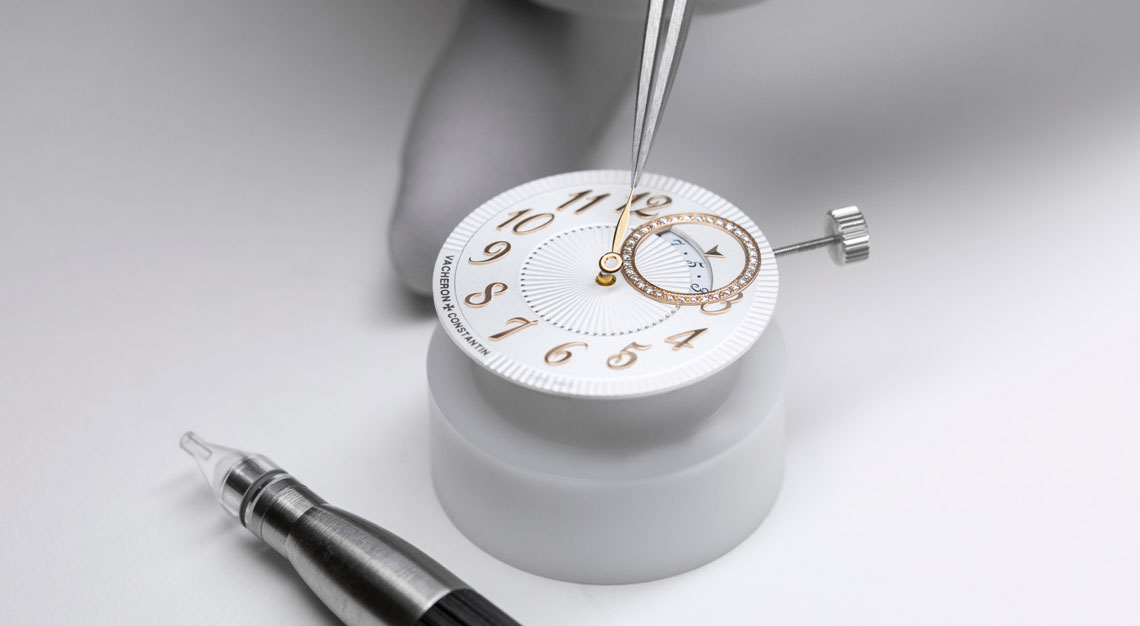 Additional details echoing the off-set orientation of the crown include the 10 applied hour numerals all leaning languorously to the right, as if without a care in the world. Their fluid forms go perfectly with leaf-shaped hour and minute hands which convey a sense of lightness and natural beauty.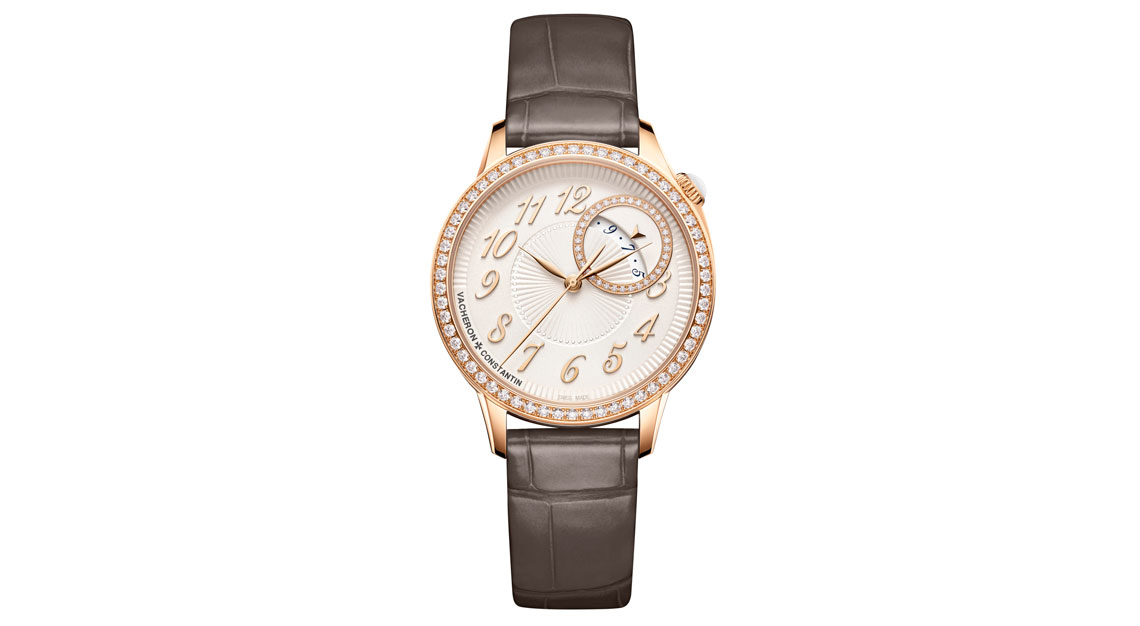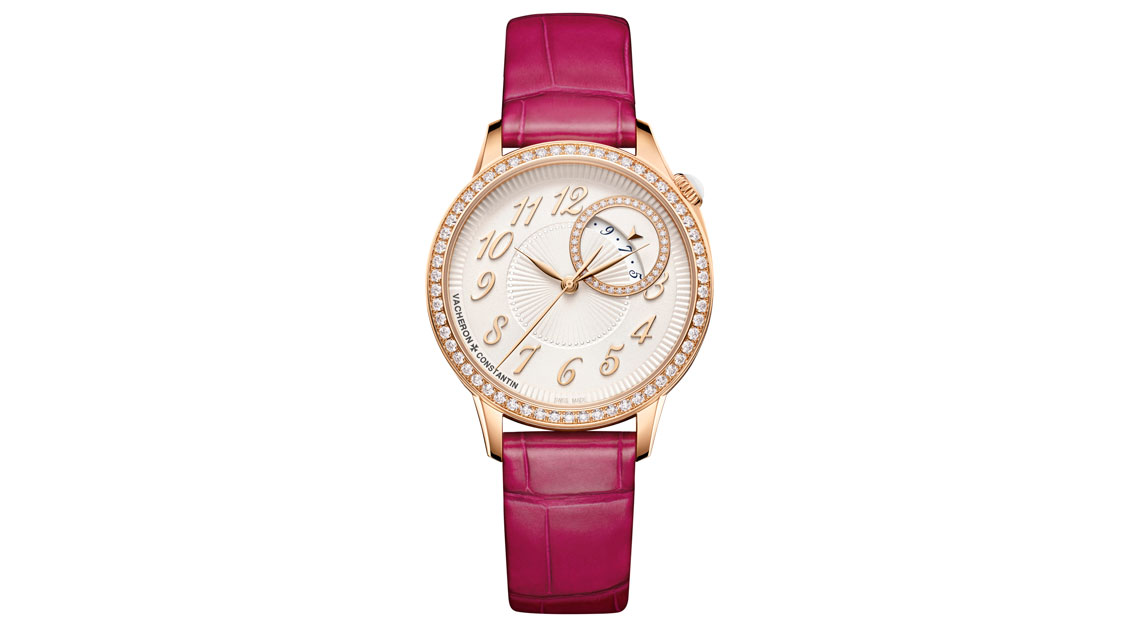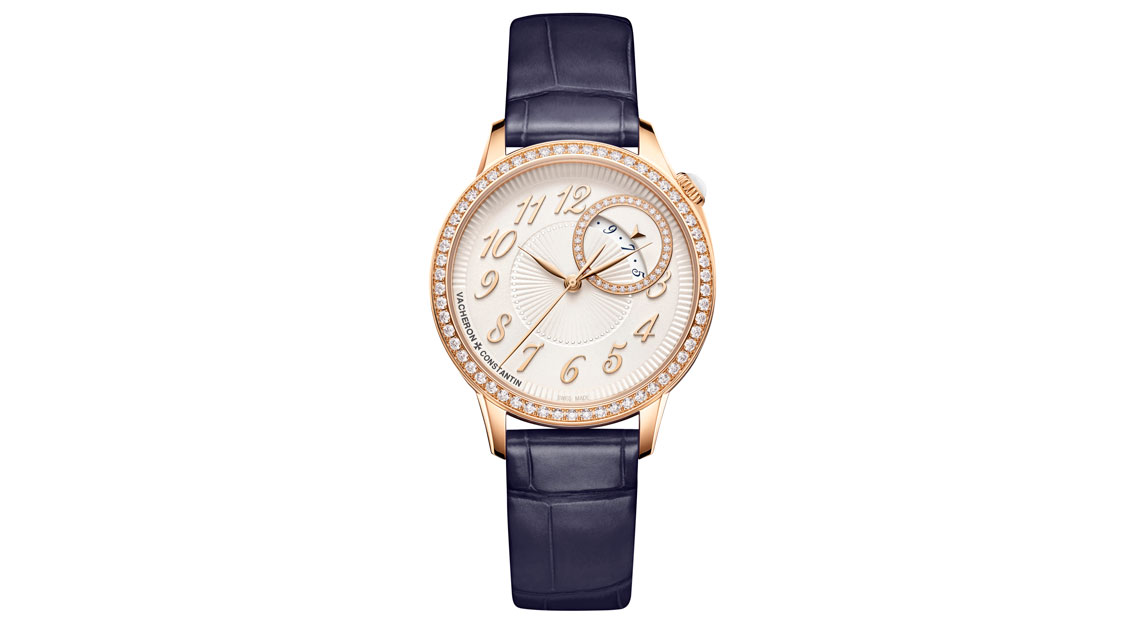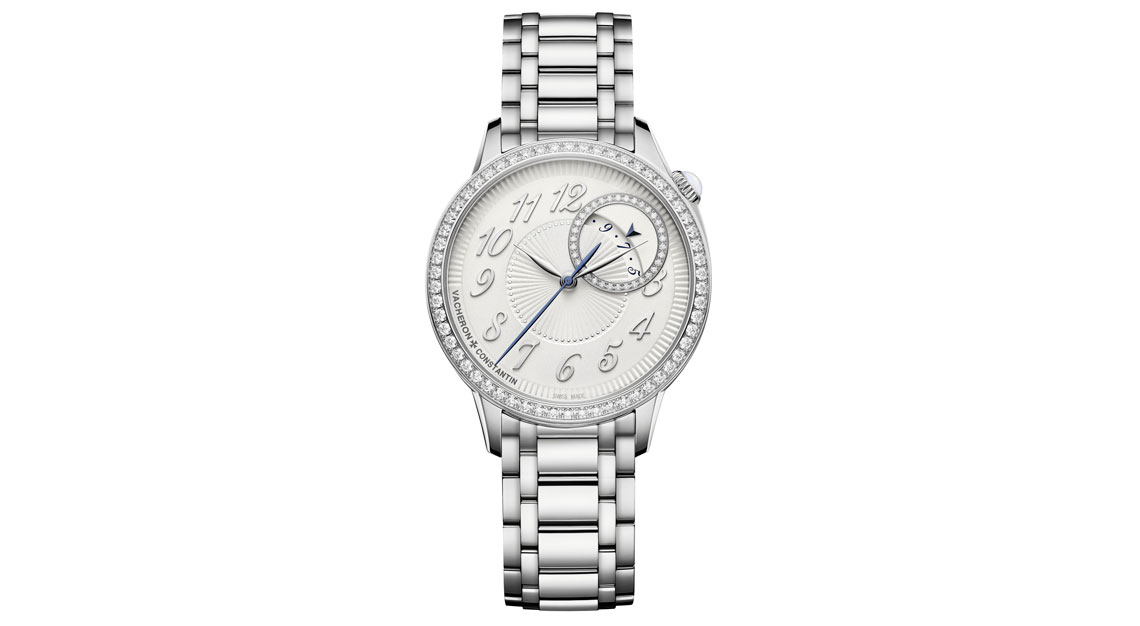 Vacheron Constantin's Égérie self-winding sits ever so gently on the wrist, its 35mm diameter fitting all wrists without issue.
Moon phases and more
Where the self-winding model offers a very useful date display, the second model goes the opposite route. Offering the moon phase display, which is quite possibly the least useful complication of all (unless you're an astrologer) but arguably the most beautiful, poetic, and feminine.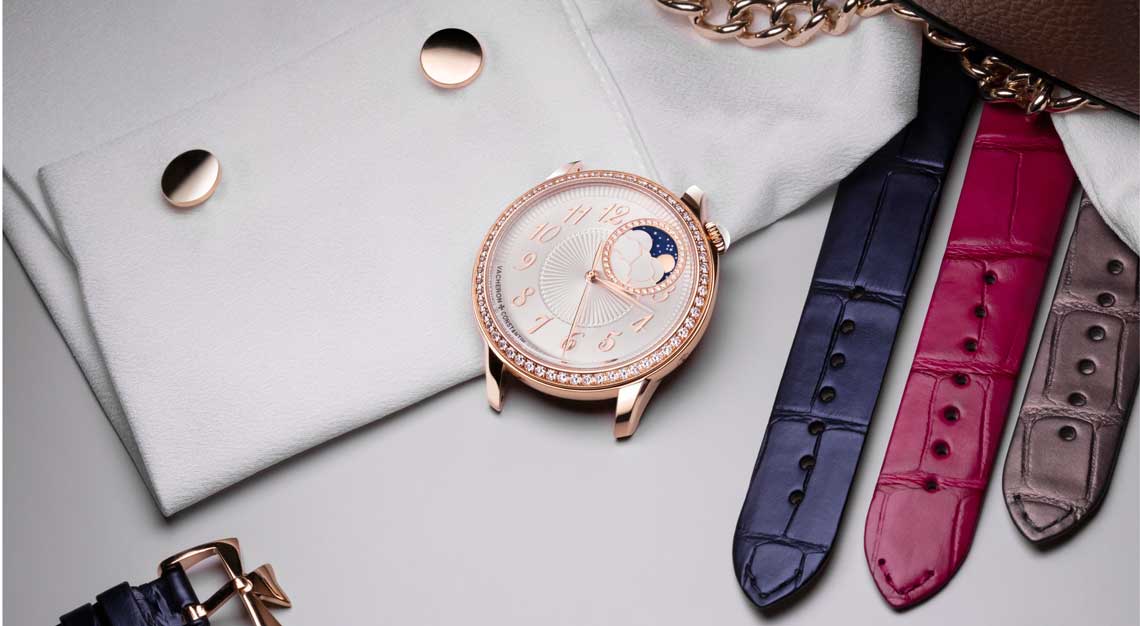 Look at how the white gold moon traverses a velvety midnight blue sky dotted with stars, shielded by mother-of-pearl clouds each one individually cut and set in gold. Adding a touch of calm and serenity is the single cabochon cut moonstone set into the crown.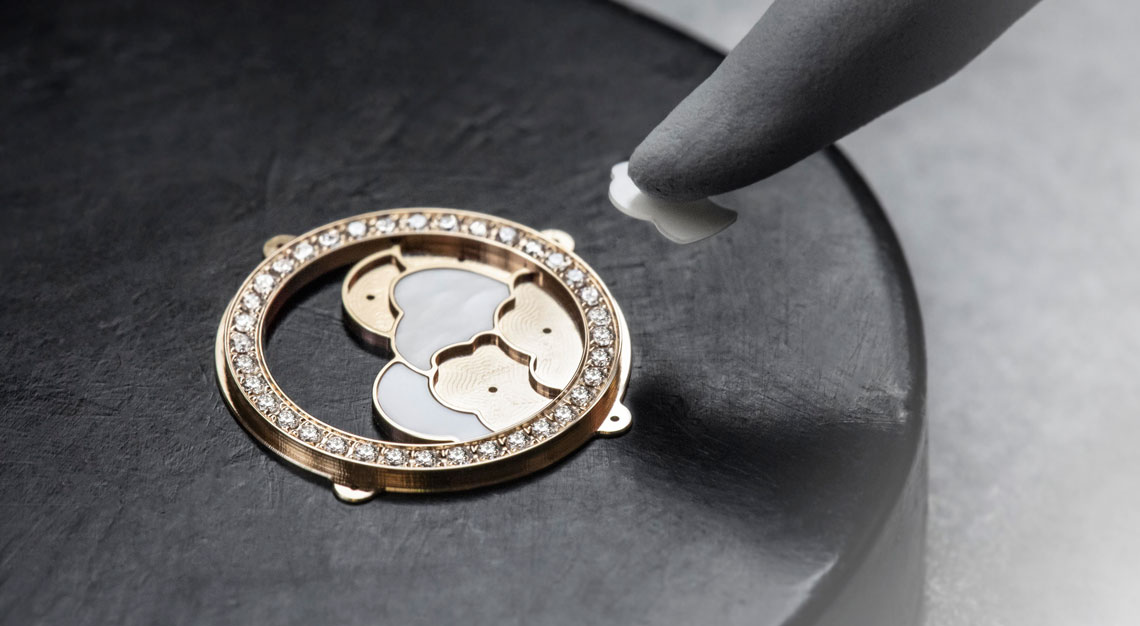 Cased in either white or pink gold, the 37mm Égérie moon phase dons a dazzling five-link metal bracelet. Although if you don't like it, feel free to swap it out for any one of three interchangeable leather straps. Colours include raspberry pink, midnight blue and candied chestnut brown.
Undoubtedly, the crème de la crème is the Égérie moon phase diamond pavé which is a va-va-voom version of the moon phase model. How beautifully the white gold case sparkles with 292 diamonds, while the dial is set with another 510 in concentric circles so the whole thing resembles a precious embroidered tapestry.
Finally, the crown is set with a single rose-cut diamond in place of polished moonstone.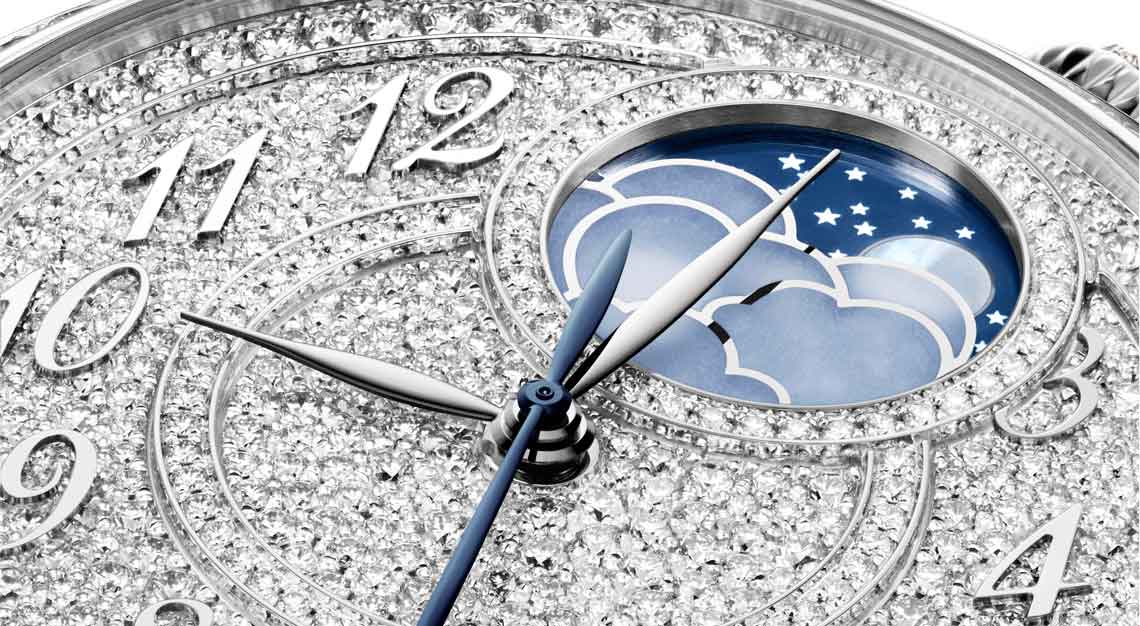 You could also enjoy the unique interchangeable strap system here but there are just two options, both midnight blue, one in leather and the other in satin.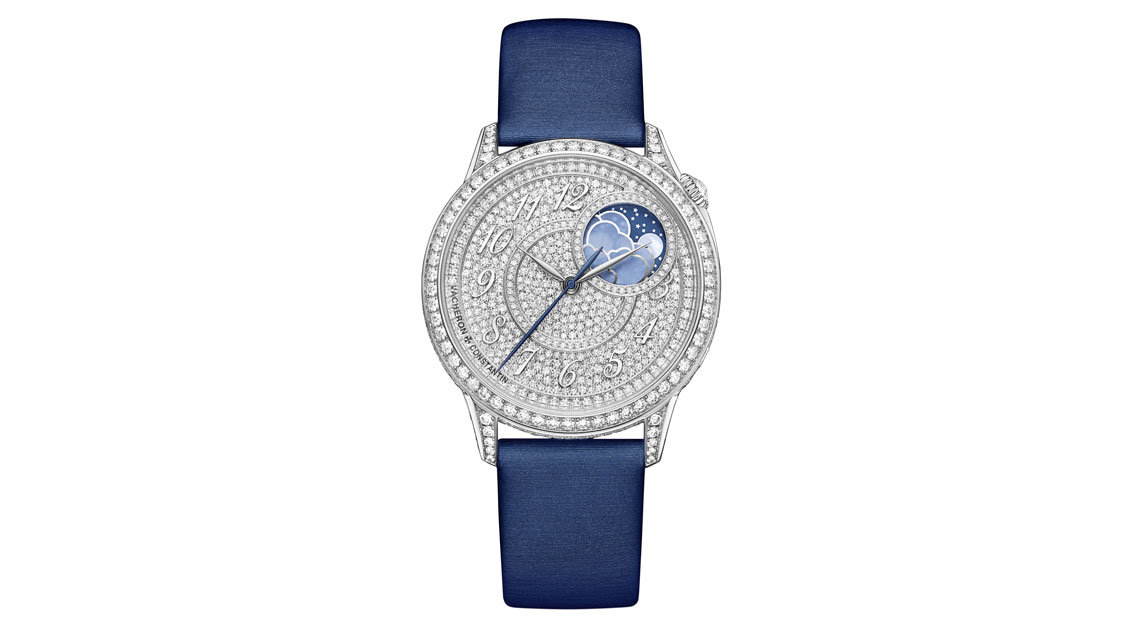 Vacheron Constantin's new Égérie collection is available at all boutiques from 1 March 2020.