It is the most revered among all of the English watchmaker's pocket watches
He is a world-renowned horologist and recognised as the most important watchmaker of the 20th century. He was an independent watchmaker well before people coined the term 'independent watchmaking'. He famously invented a unique single-impulse movement escapement called the co-axial escapement, which is now used by Omega throughout all its collections. And, he is the only watchmaker to ever have received a CBE and MBE for his services to horology.
His name is George Daniels, and a classical pocket watch of his was just sold by Sotheby's London for £3.6 million (approximately S$6,091,885).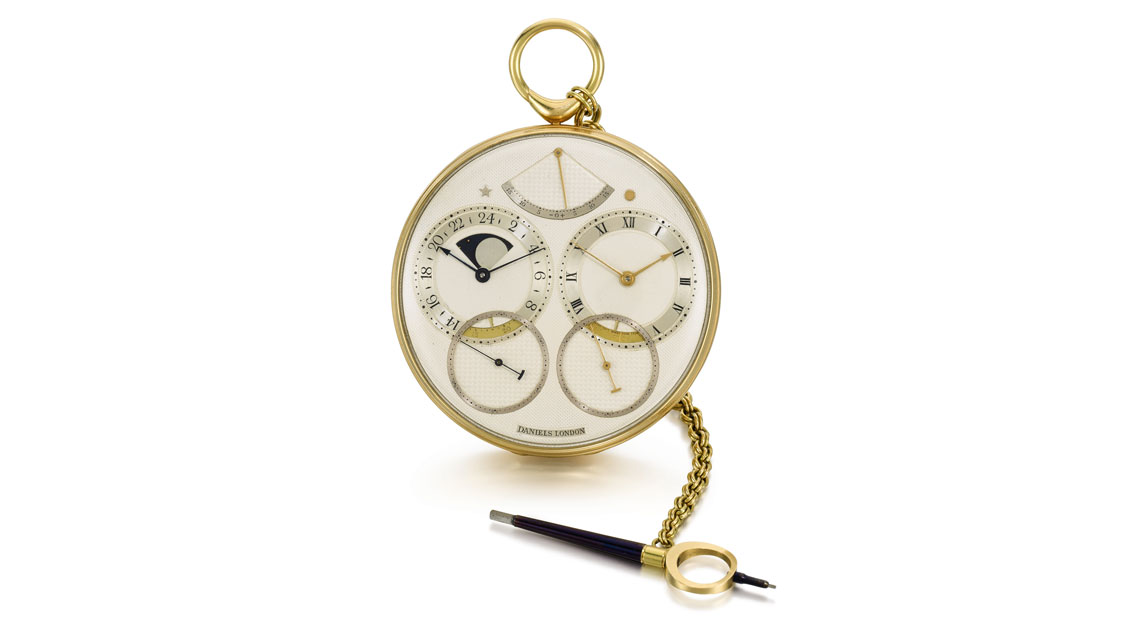 Far exceeding its £700,000 to £1,000,000 (S$1,188,935 to S$1,698,478) estimate, the watch now holds the record for any independent watchmaker. This also puts it well above another high-profile pocket watch, the Patek Philippe Star Calibre 2000. That piece last sold at a Christie's Hong Kong auction in 2012 for US$3.28 million (S$4,450,535).
About the watch
Named the Space Traveller I, George Daniels's pocket watch was made 37 years ago by special request. Some call it the most important English watch of modern times. Daniels himself called it "the kind of watch you would need on your package tour to Mars."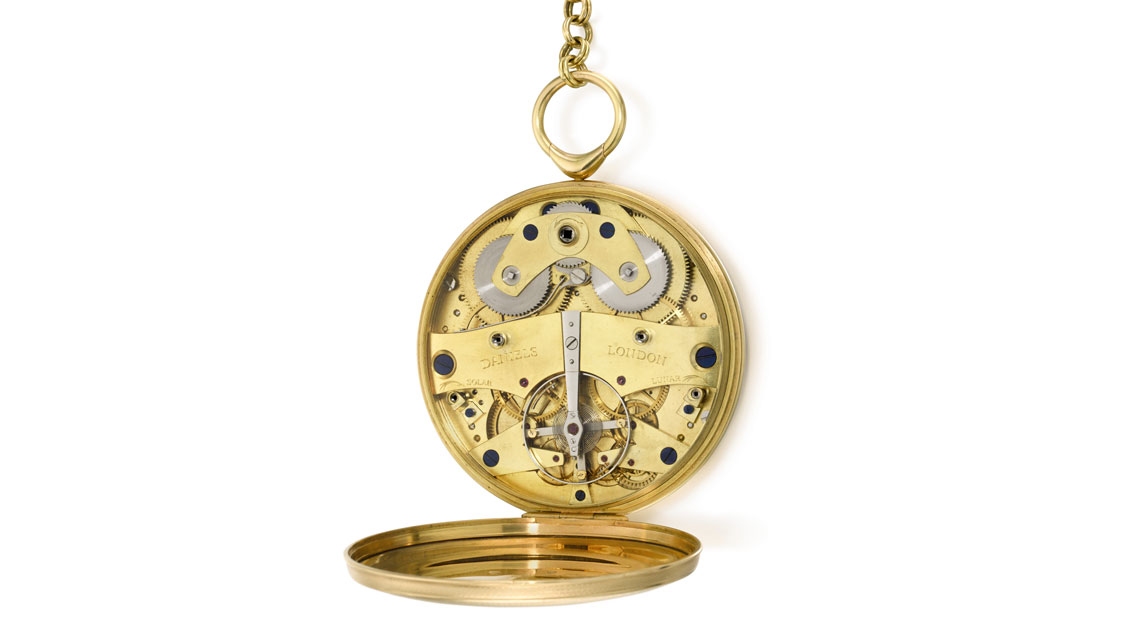 Indeed, the master watchmaker had a deep fixation with space exploration. And the Space Traveller I was his tribute to the 1969 American moon landing.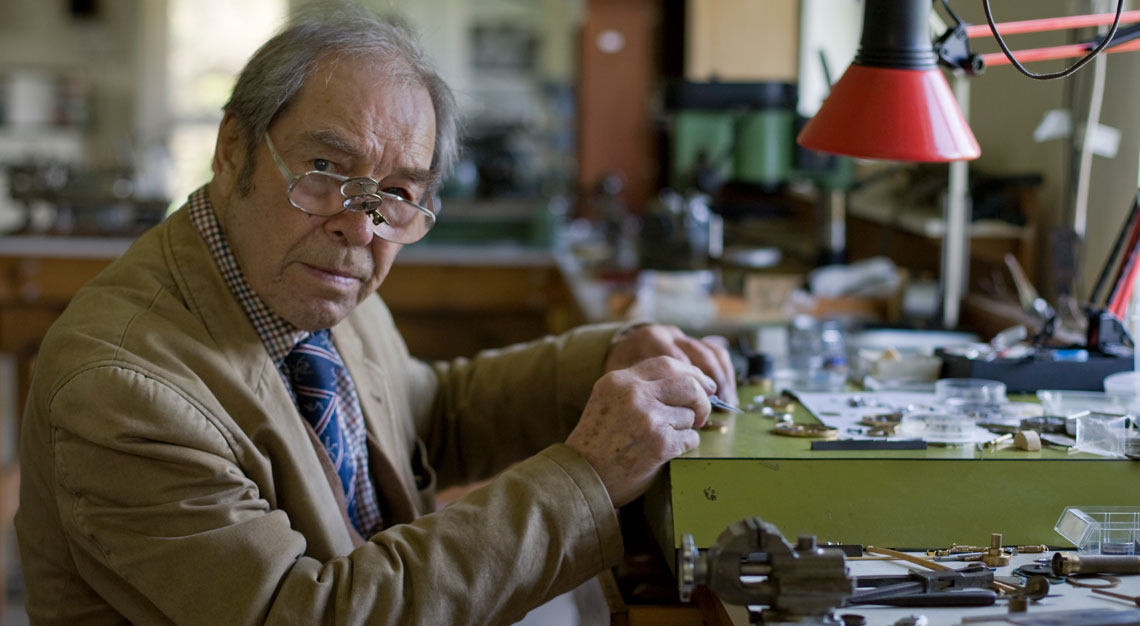 It isn't his most complicated creation but the Space Traveller I remains very much a force to be reckoned. The watch offers both solar and sidereal time, the equation of time, and phases of the moon. There is also the George Daniels signature independent double wheel escapement, which has captivated watch collectors since 1974.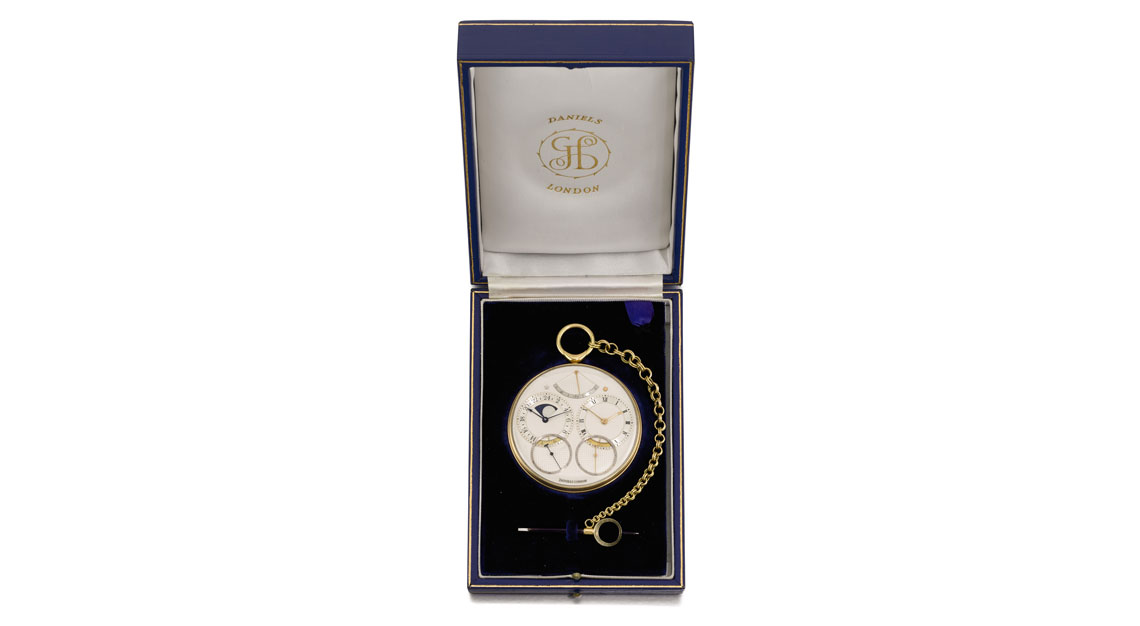 This watch last appeared at an auction in 1988. Sotheby's Geneva sold it for CHF220,000 (S$303,354).
This time, George Daniels's Space Traveller I surfaced in the first of four auctions dedicated to Sotheby's London's "Masterwork of Time" Collection. It is an epic private collection of over 800 pieces with an estimated value of £11 to £20 million (S$18.7 to S$34 million).