What does it take to steer fine dining through a global crisis? Loh Lik Peng, founder of the Unlisted Collection, talks about catering to the masses, keeping things real and silver linings
The way to anyone's heart is through the stomach, at least for those who live to eat. If that's familiar to you, you have Loh Lik Peng to thank. Some of Singapore's best restaurants, such as Restaurant Zén, Nouri and Burnt Ends, fall under the Unlisted Collection, which was founded by him in 2011. Comprising restaurants and fancy boutique hotels across Singapore, London, Dublin and more, the Unlisted Collection never comprises on quality and is a sure thing (usually) if you're game for a good time outside.
Unfortunately, that's not going to happen for a while. Eating out is a non-starter and who knows when this crisis will end? The coronavirus has hit the group pretty hard, but despite the sudden revenue crunch, Loh has managed to pivot smartly and preserve every single job, which, to him, is one of the best things that's come out of it. We chat with him to find out more.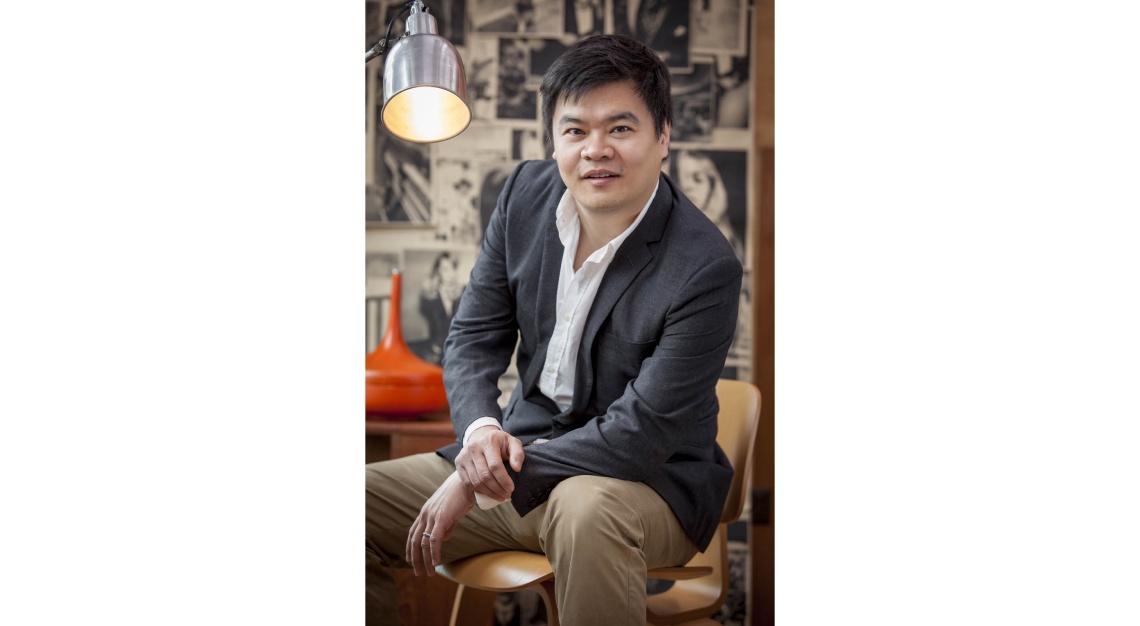 How are you feeling about this entire pandemic?
I would say it's taught me a lot of new perspectives about how fragile the world really is, and how we got bitten by an invisible bug. What counts as business continuity planning, what counts as resilience and what counts as being able to diversify risks have taken on a different perspective.
How is the company coping with this sudden revenue crunch?
We are taking all the steps we can to preserve cash flow. We are looking at all we can to make sure we preserve jobs and our capabilities. We look to ride this out.
How do you plan to adapt to this changing environment in the long run? A lot of us would have to change business strategies overnight.
I think the virus itself is going to go away probably within the year, or maybe 18 months. In the shorter term, we just need to make sure we adapt to it. In the longer term, what does it mean for businesses? I think that just means they would have many more years of economic pain before we can climb out of this, because effectively, the world is going to start over. In terms of the virus itself, that's really just the beginning of the annals; relatively short but very, very painful sort of interruptions. I just want to make sure we are protecting our staff and our businesses, so we come out of this in fighting shape.
Do you see yourself shifting focus or adding a new business model?
We are doing delivery for restaurants now. As for our hotels, well, hotels are hotels. For restaurants, we've looked at the different options to optimise whatever revenue that is out there. It's not so easy because we run mostly fine dining restaurants. Half our restaurants are Michelin-starred restaurants. So the pivot is especially important because of the type of restaurants we are. We have to watch our cost basis as carefully as we can.
Delivery's still tough, right? It's probably not that sustainable if the pandemic persists.
It's not sustainable because at the moment, we probably are able to generate maybe 20 or at most, 30 per cent of our normal revenue.
Is there a way to cater to the masses without failing the integrity of your restaurant, given it is fine dining?
Absolutely, absolutely. All we are doing is to try and provide something that's able to travel well and stand the sort of reheating that might go on at home. We're not trying to present very beautifully plated dishes now. It's really about hearty, nutritious meals – things that can be reheated and sometimes freeze well. That's really our strategy now.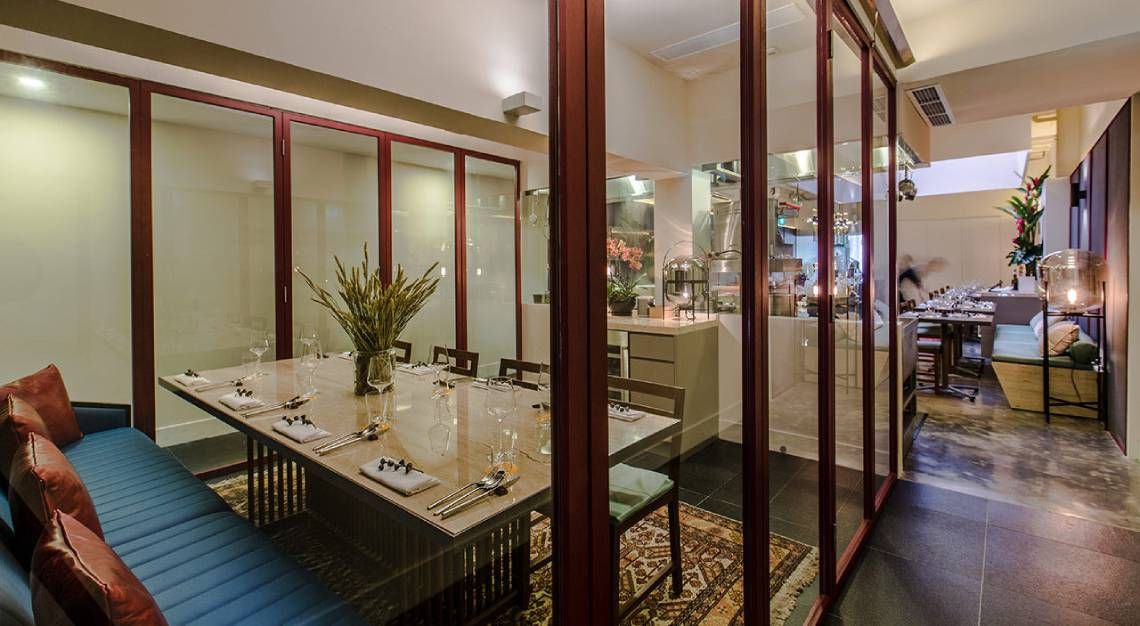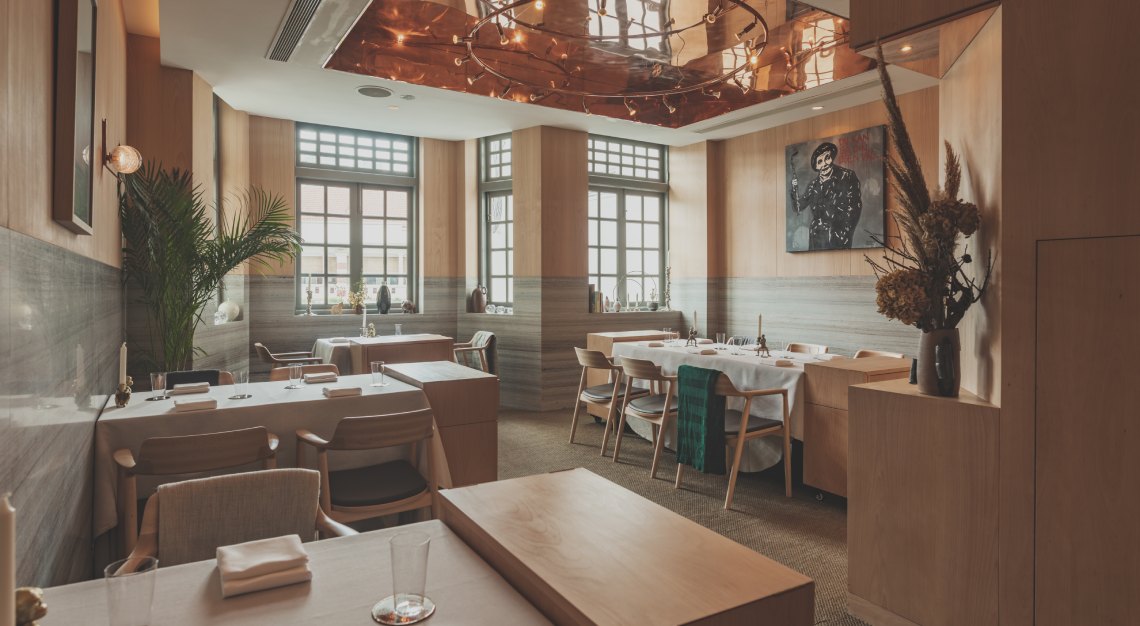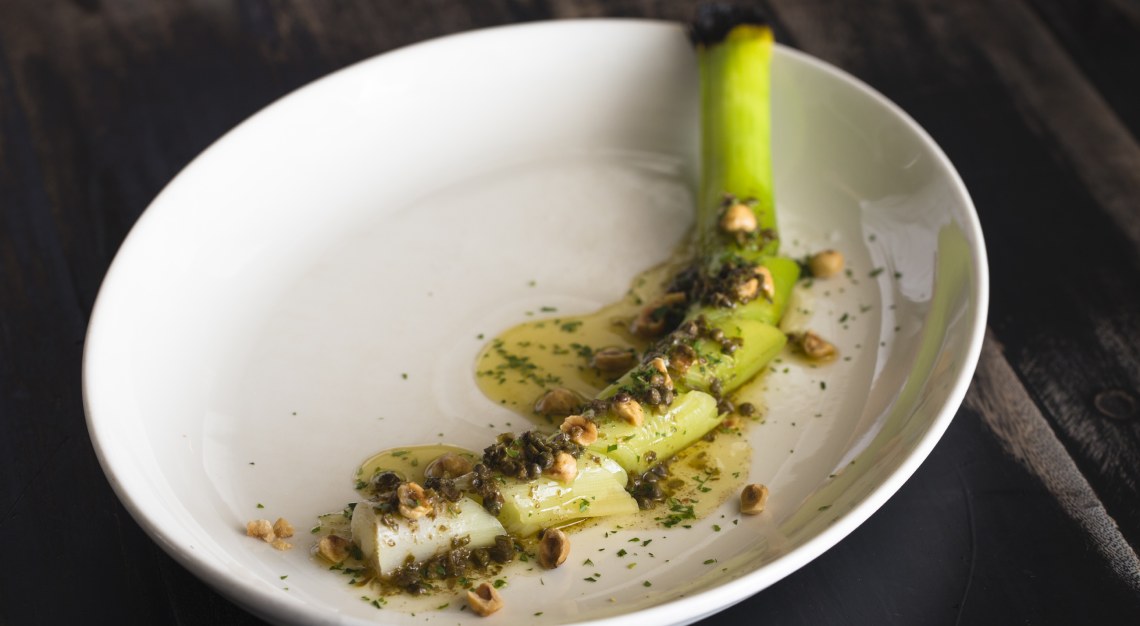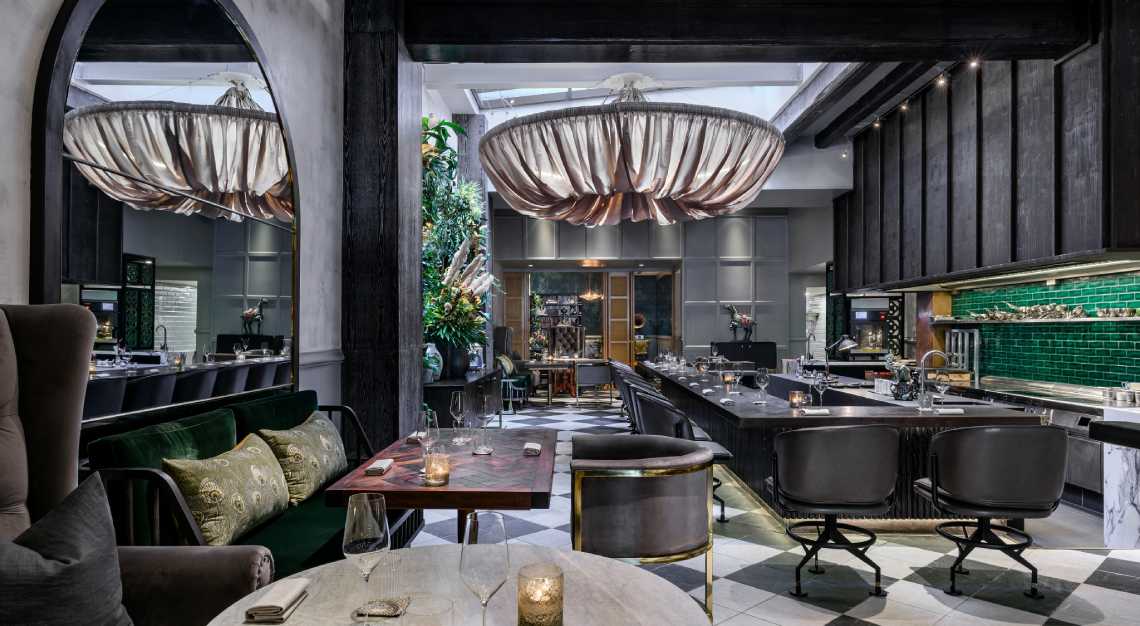 Do you think any food trends that might emerge from this period will stick around?
Maybe the sort of hearty, family-style dishes. Fine-dining restaurants can produce much higher quality food than what you'd find at a supermarket, be it a lasagna or pie. You're now seeing people like Andrew Walsh at Cure producing pies for the home, and the quality will be far better than what you can find at the supermarket.
I guess this whole thing will be changing people's eating habits.
More fundamental than that, changing the way people go out and how they socialise. The reality is that the way we're used to doing things may no longer be good for us or society.
Are you upset with the situation though?
(Laughs) I'm not upset or angry. I just feel that it's inevitable that this virus can't be controlled by anyone. Right? Yeah, it is what it is. It's a naturally occurring form of species that could happen at anytime. You just have to deal with it.
What's the silver lining for you, then?
The positive that has come out of this (for me, anyway) is how we managed to come together as a company. We haven't made a single redundancy. Obviously, in this period, we are going to be making enormous losses. We've tried to cut payroll and stuff, and we've been open and transparent with the staff, and they have accepted it. We've done as much as we can to cushion the blow for everyone, but in the process, we have preserved every single job. I think that's one of the best things that has come out of it.
That's pretty great. I know of restaurants that have made employees go on unpaid leave and that hasn't sat well with some people.
It's either that or they get fired, you know? That's the reality. Companies run out of cash and people lose their jobs. When business goes back to normal, the pay comes back. There's no reason why employers would deliberately cut pay or put them on no-pay leave when they have the capacity to employ them. Because when you do, you're just hurting yourself as an employer. So you have to make some difficult decisions that can also be for the good of the employee. You just have to communicate to them properly and be transparent.
We are currently under the Jobs Support Scheme (JSS). There's been enormous payroll support that's helpful, but it doesn't offset the losses. It just cushions some of the losses, because if you don't have enough income coming in, no matter what subsidies are thrown to you, it's not good enough to sustain.
What about employee morale? How do you suggest leaders keep that up?
At the end of the day, it's really down to leadership, right? You've got to try and rally them and give them things to do. For example, for our delivery platforms, we are asking all the staff to contribute ideas. While not all of them will be working during this period, the idea is to keep them engaged. Keep the communication channels open all the time. Don't sugarcoat things – they have to understand that times are difficult and they will be going through quite a lot of pain before we come out of this. So if you can establish a common purpose, you can remain a cohesive sort of unit. You've also got to show the extra commitment to your staff at this point.
As a leader, it must be hard to have things so out of control for so long.
We are price takers, not price earners now. There have been many stressful and sleepless nights, but within the things that you can control, you do the best that you can. We are in a phase where we really have to cooperate as much with the authorities as possible, and that involves a lot of painful sacrifices. If this spins out of control, many more lives are going to be lost. As a leader, you have to try and make your staff understand and make your organisation resilient to the sacrifices that lie ahead. There are no two ways about it. Everyone's in the same boat, so we are all trying to plug the leaks.