The Answers With…  Tony Stewart, who will be a Fox Sports analyst for NASCAR's flagship contest on Sunday. Here, he opens up about the new course changes in his life and the memories he made from competing in the race
On 22 February 1959, the initial running of the Daytona 500 debuted the massive Daytona International Speedway, in Daytona Beach, Florida, and elevated the city's fabled motorsport contest from the sandy shoreline to a level of prominence still unmatched by any other NASCAR event today. This Sunday, the 64th edition of the annual competition will take place with a field of 40 drivers, all aiming to finish first after 200 laps on the four-kilometre track.
Assisting Fox Sports with its coverage of the event this year will be household name Tony Stewart, a Hall of Fame driver—known to his legion of fans as "Smoke"—and the owner of four teams that will be battling it out at the 2022 Daytona 500, which starts the season for the NASCAR Cup Series. Prior to the weekend, the newly married Stewart shares with Robb Report what it feels like to be in the broadcast booth rather than behind the wheel, gives some insight into the new race team started with his wife and explains why he's driven to give back.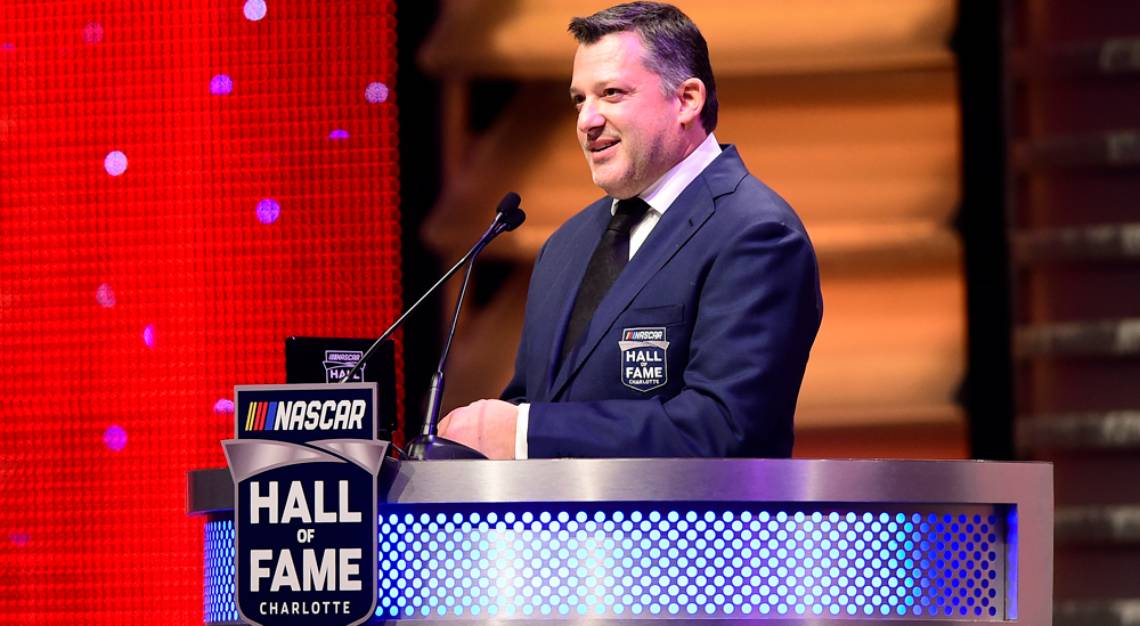 You will be helping Fox Sports cover the Daytona 500. Has the transition from racer to broadcaster been difficult?
I don't think it's hard to be in there [the booth]. I've listened to Jeff Gordon and Dale [Earnhardt] Jr. answer a similar question, and like Dale has said, there's a point in your life when you sit there and say, "I don't want to have to take that chance anymore." As much as I love winning races, the Daytona 500 is so unpredictable and so many things are out of your control and can get you in a wreck pretty easy. And it's not about getting in a wreck, the cars are safer than they've ever been. You're not worried about getting hurt, just about getting taken out of the race.
What is your objective in the booth?
What I add in the booth is hopefully the driver's perspective and what the drivers are thinking at different points during the race. Are they antsy and a little more aggressive? Do they like where they're at in the field and content to take it easy and get to the next fuel stop? A lot of times the fans think they know what's going on from what's on TV, but having that driver's perspective adds to it, something to make them go, "Wow, I never thought of it that way." That's what we add value wise.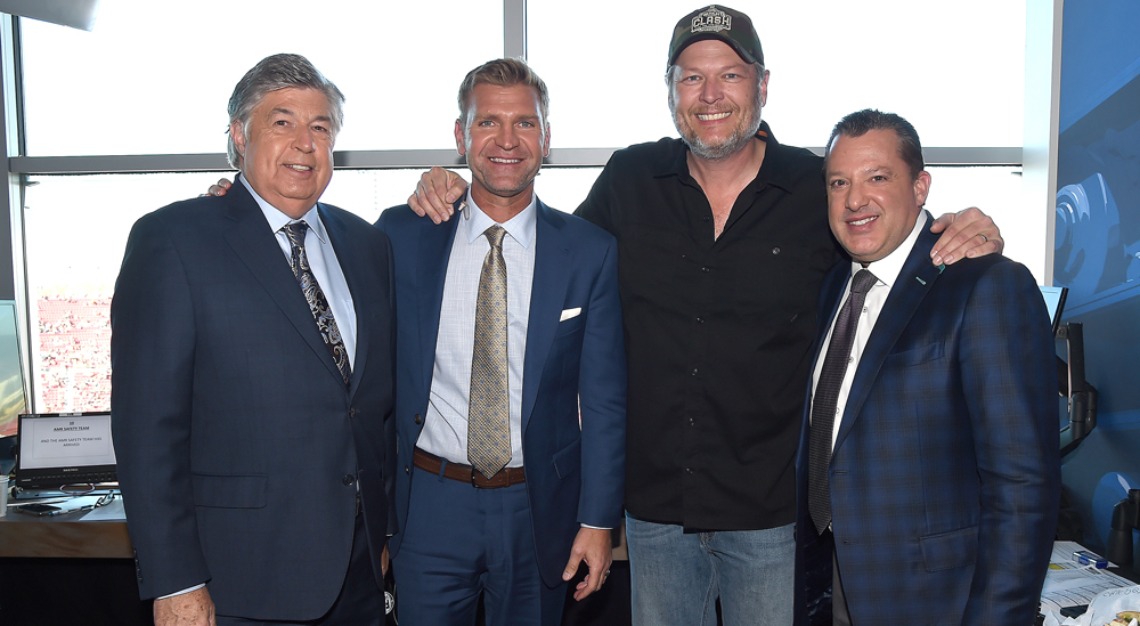 What else is on your plate this weekend?
It's overflowing. I was asked if I could do more of the pre-race as well, so I'm not exactly sure what it all entails and how much time that will be, but, obviously, I will be there the entire day. It sounds like I'll l have a lot more responsibility than just being in the booth for that race. But it's definitely an interesting dynamic, for sure. We're going to have TSR, our NHRA drag racing team, making its debut at Pomona [California] the same day. So, I have four cars racing on Sunday in Daytona, two cars racing in Pomona and, on top of that, I'm in the booth with Fox. I don't know if there's any more I could do that day.
Why is the Daytona 500 so special?
It's the biggest stock car race of the calendar year; no different than the Indianapolis 500 for IndyCar and the 24 hours of Le Mans for endurance. And it happens to be the opening race of the season. That's part of what makes it so big. But then there's the prestige. Some 70-odd years ago they were racing on the beach at Daytona. You made two 90-degree corners and you're running down an asphalt road, then did the same thing at the other end—two 90-degree corners then came down the beach. To think where it started and how NASCAR has grown into what it is today shows how special the sport really is.