In The Bag
We've had our eye on Tumi's Alpha Bravo collection for quite a while now. Don't get us wrong – we love our totes, man-clutches and heck, fannypacks as much as the next fashion plate. Yes, fannypacks are back, thanks to Gucci's retro-minded creative director Alessandro Michele.
But sometimes we just want bags that work. Ones that come with a gazillion pockets and compartments to stash our essentials. Ones that are designed with ergonomics in mind. Ones that double up as on-board carry-ons and daypacks. Ones that let us flit from airport to meeting, gym to cocktail party without fuss.
That's when we turn to a collection like Alpha Bravo. Over the years, the collection has undergone subtle refinements, while still retaining its slight military bent. And the military aesthetic, as you know, doesn't go out of style. Or at least, its popularity waxes and wanes so often that it might as well be perennial.
In an update of the Fall/Winter 2017 collection, Spring/Summer 2018 sees a lighter colourway being used. Tumi calls these seasonal hues Green Camo and Grey/Citron. Material-wise, choose from durable ballistic nylon, anthracite polyester or leather.
New styles include the Willow Backpack and the McCoy Gym Bag. Willow is equipped with lots of compartments, organiser pockets and dedicated laptop/tablet and mobile phone spaces. Just the thing to take, well, everywhere. McCoy is just as versatile, allowing a seamless segue from office to gym. It can also function as an overnighter. Multipurpose gear like this is a godsend for time-poor folks like us.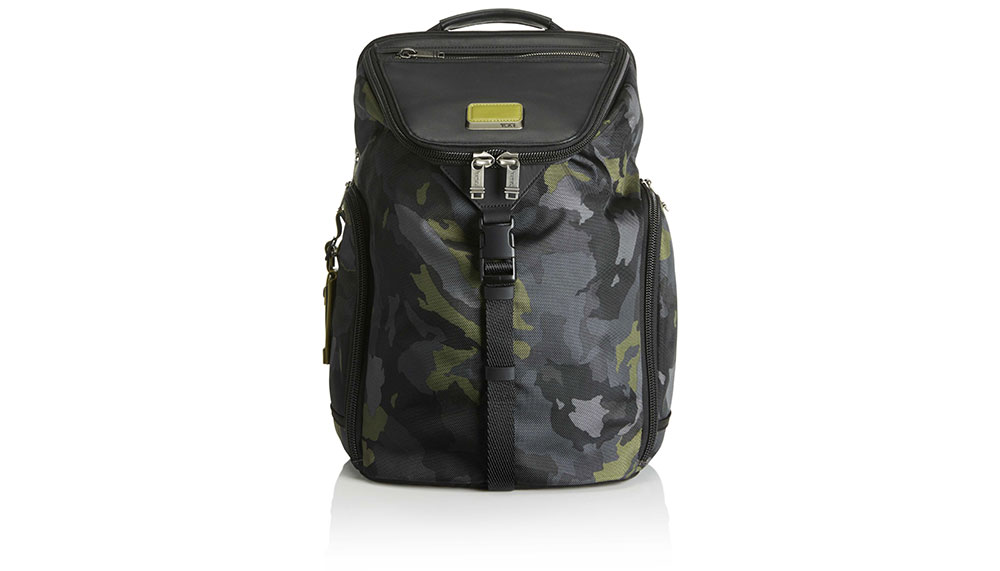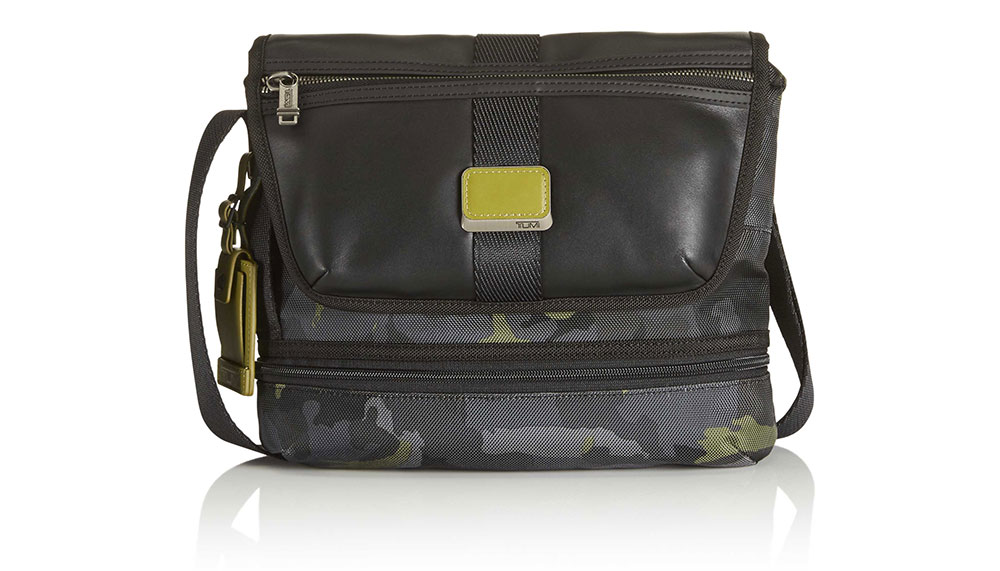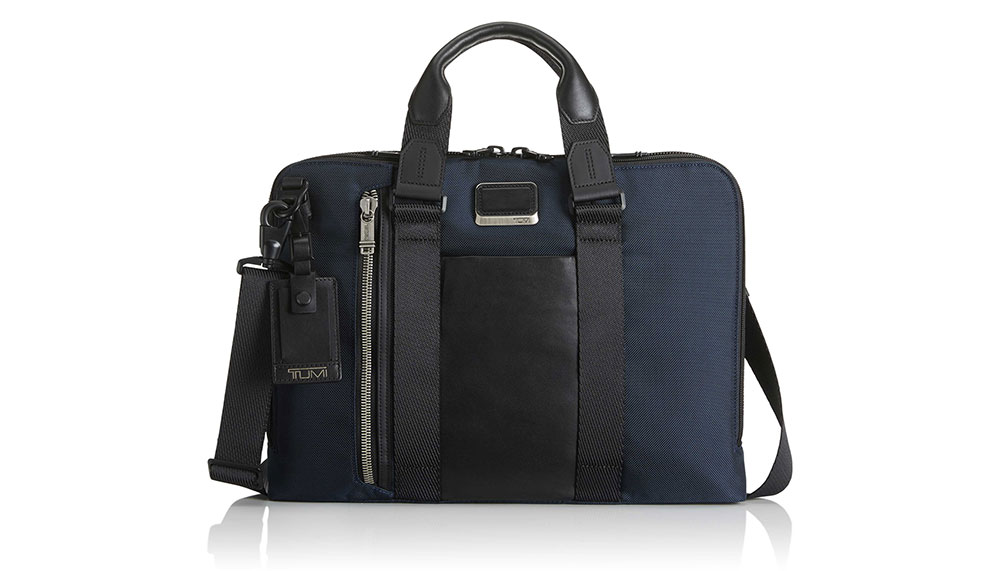 Two other styles we have our eyes on are the Travis Crossbody and the Aviano Slim Briefcase. We find crossbody bags extremely useful when travelling, while sturdy yet slender briefcases that manage to contain all our doodads get our seal of approval.