Start 2021 on a dapper note
This holiday season has been short on the traditional festivities and, accordingly, the corresponding wardrobe. Without the usual circuit of parties, the occasions for dressing up have been few and far between. But there are still joys to be had in spiffing up, party or not. We asked a few stylish guys about how they're approaching this holiday season and they all agree: dressing up isn't cancelled.
New Year's Eve is the grand finale of the holidays, the last chance to go all out. Counterintuitive as it may seem, this year is no exception—who doesn't want to celebrate bidding adieu to 2020? While you may not be swigging bubbly with 100 of your closest friends, this year's end is an occasion to be marked in high style. From cosier takes on tuxedo dressing to festively louche loungewear, we've rounded up 10 pieces to get 2021 started on a dapper note.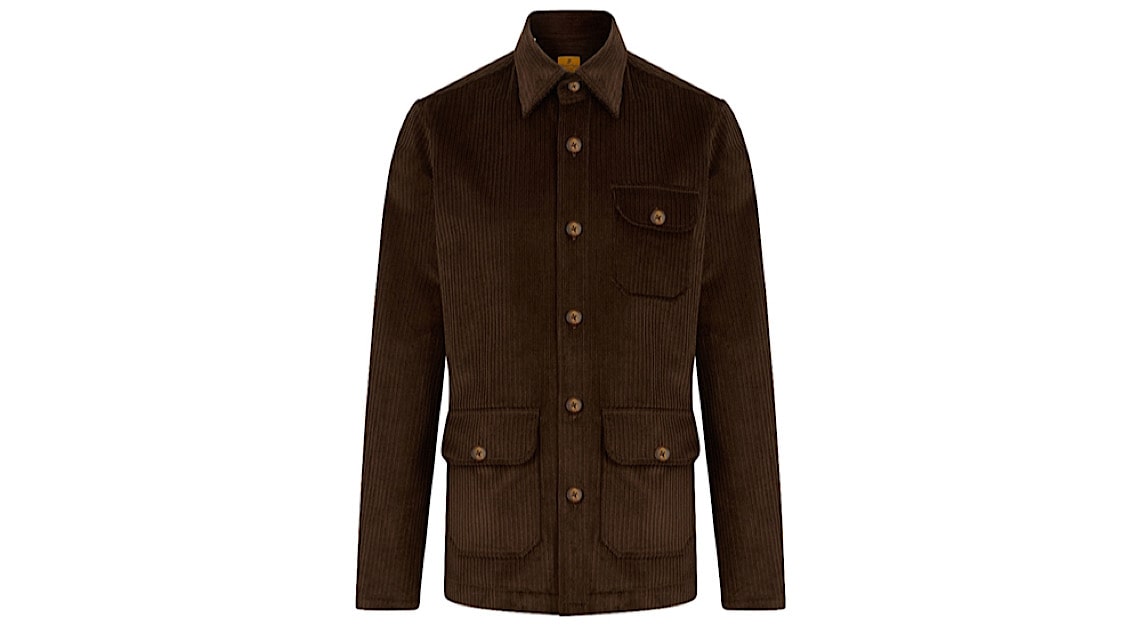 G. Inglese Velvet "Sahariana" Jacket
If sporting a tux at home isn't your idea of a good time (hey, don't knock it 'til you've tried it) this is a more laidback answer to festive attire. The plush velvet oozes holiday spirit, but the casual safari jacket silhouette is easygoing enough to be worn on any old Thursday. To make it more NYE appropriate, pair it with a turtleneck and tuxedo trousers—or your best pyjama pants.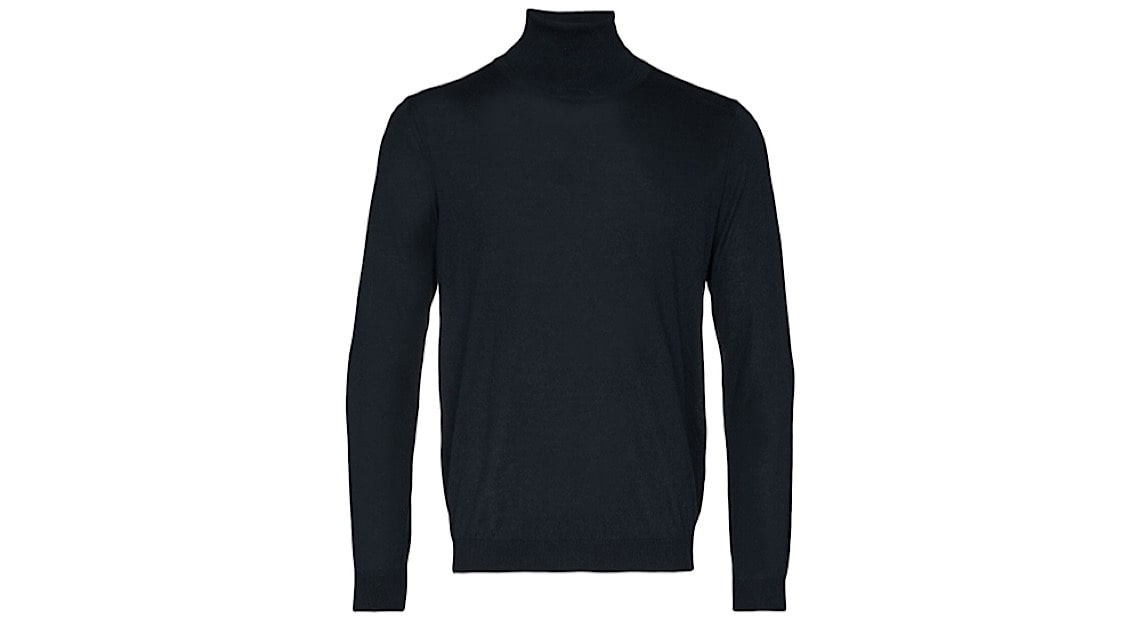 Laneus Turtleneck Sweater
A turtleneck is essential for relaxed formal dressing. Swap one in anywhere you'd normally wear a shirt and tie and, voila, instantly cosier. The key is finding one with a fine gauge knit that can easily be layered under a jacket, like this one in a luxe blend of silk and cashmere.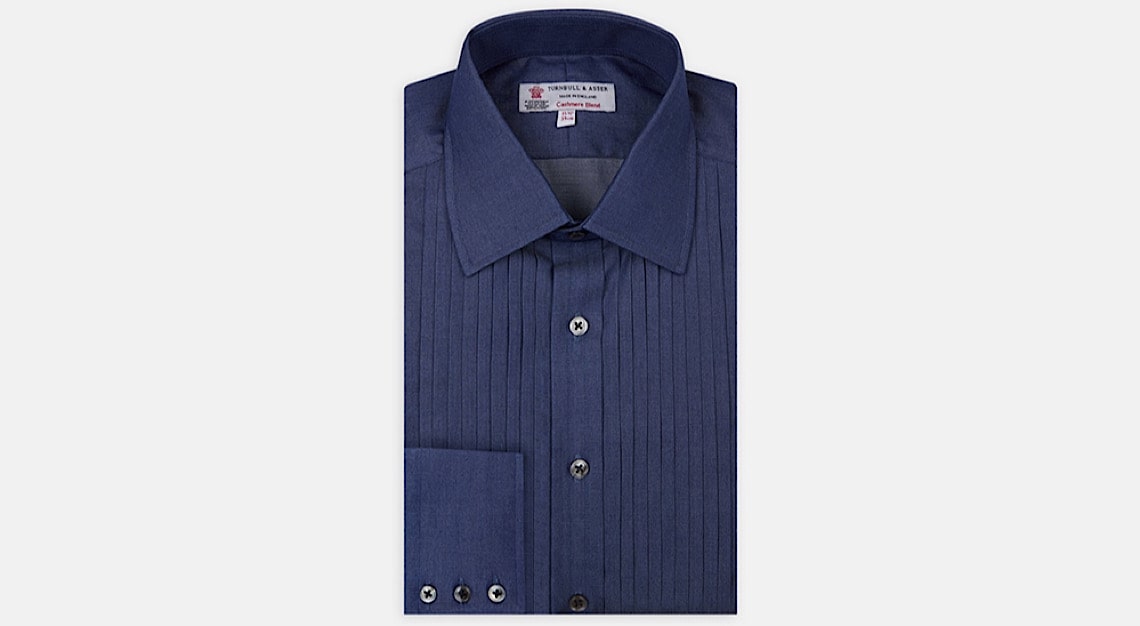 Turnbull & Asser Denim-Cashmere Dress Shirt
Another alternative to a traditional dress shirt: chambray denim woven with a touch of cashmere. The spread collar and pleated bib are thoroughly decorous, but the material is free from starchy fussiness. Go the traditional route and pair it with a tux, or top it with a cardigan for cocktails on the couch.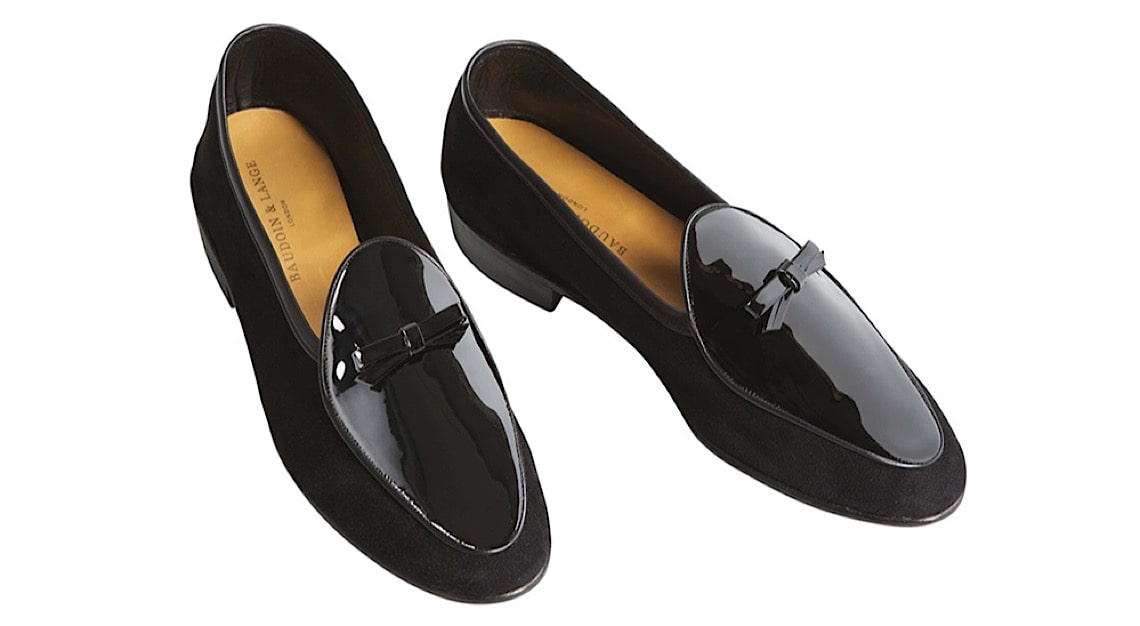 Baudoin & Lange Patent Loafers
Not quite an opera pump and not quite a house slipper, these Belgian loafers are the perfect at-home occasion shoe. Crafted from a combination of patent leather and suede, they'll add a formal flourish to anything—even dressing up your usual sweats.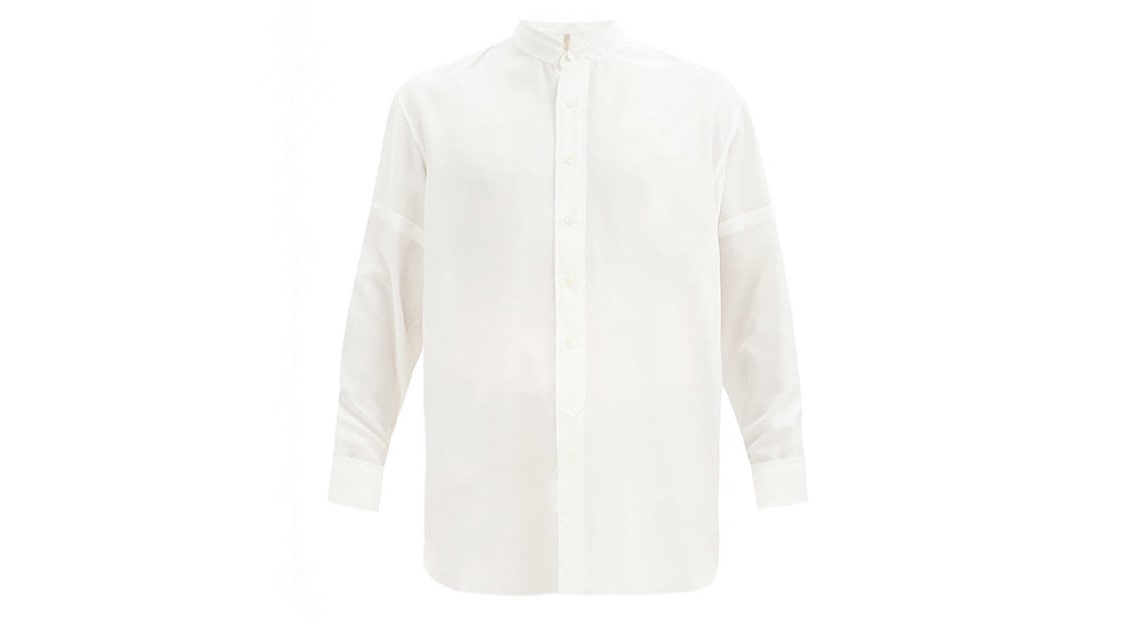 Aldo Maria Camillo Silk Shirt
Made of a fine cream-coloured silk, this band-collared, French-cuffed number confers a sense of occasion. But with frayed details at the neck and a slightly oversized silhouette, it's not your grandpa's dress shirt. Simply pair with some tapered black trousers, or even jeans, for a low-key yet dressed-up look.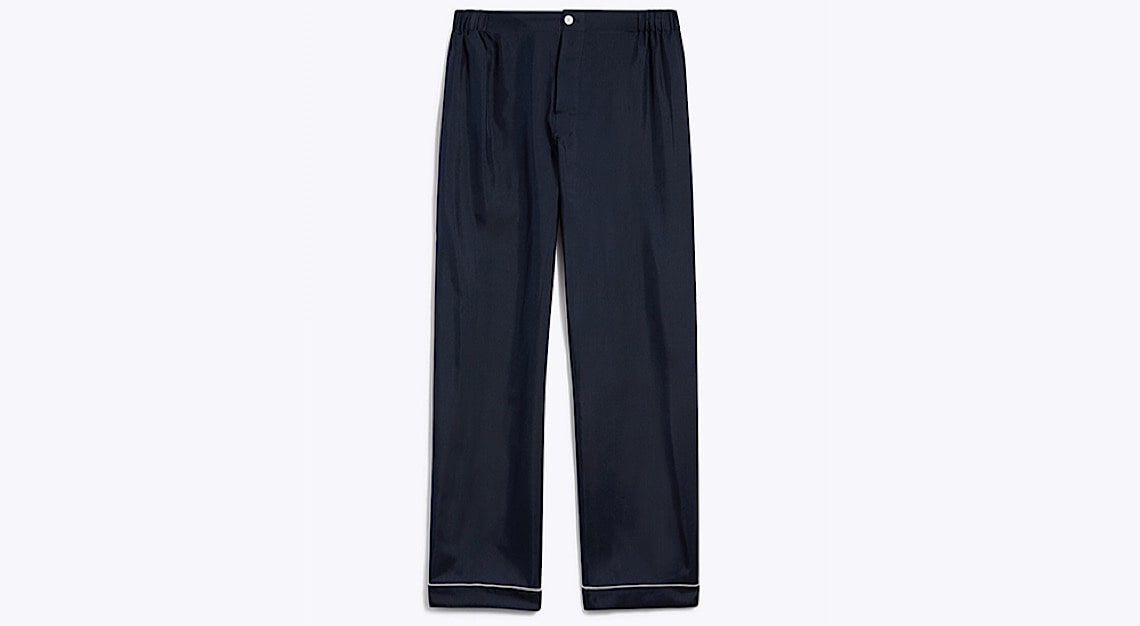 Sleepy Jones "Marcel" Silk Pajama Pant
If you're spending New Year's Eve at home, why not embrace the setting? Instead of your usual loungewear, upgrade for the night with classic piped silk pyjama pants. You can team them with the matching shirt and even a jacket, or lean into the comfort with a chunky sweater.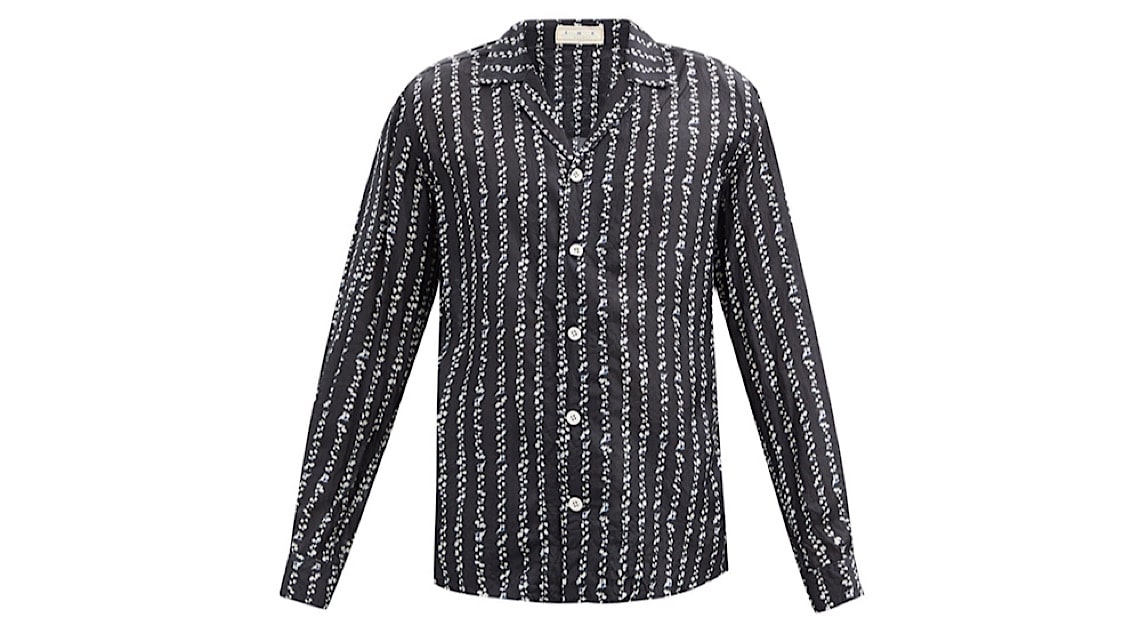 SMR Days Silk Shirt
Instead of literal pyjamas, opt for a rakish silk shirt. Particularly when cut with a camp collar, it is the rare garment that feels both laidback and dressed up. We'd suggest combining this one with a pair of tuxedo trousers—tucking optional.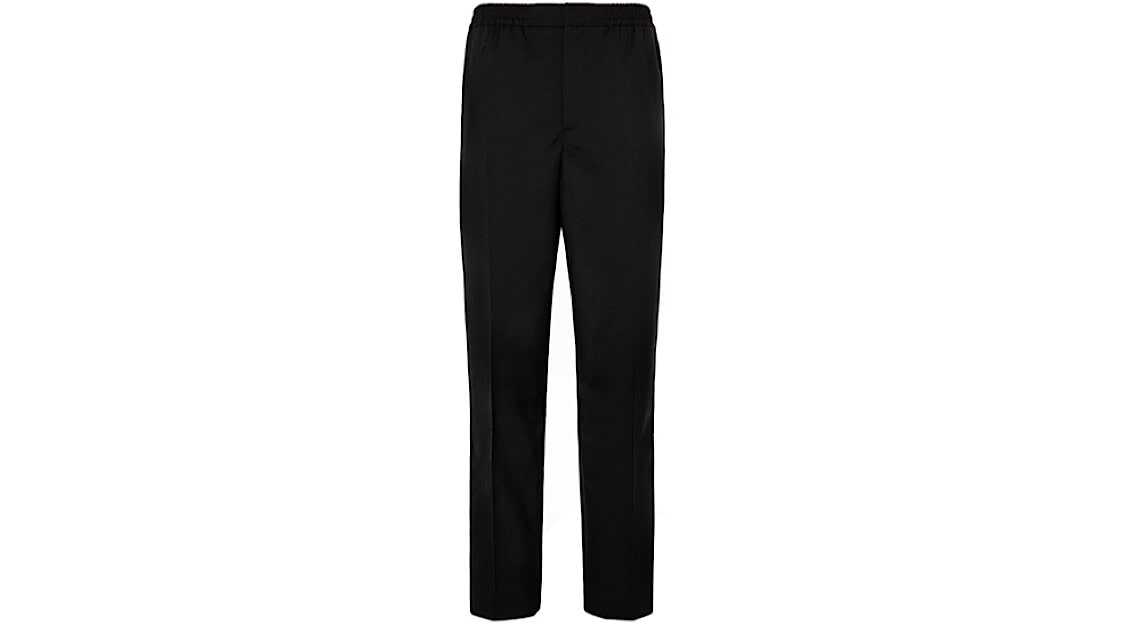 Mr. P Grosgrain-Trimmed Drawstring Tuxedo Trousers
As for tuxedo trousers, who says they can't be comfy? Thank your friends at Mr Porter for conceiving of these elegant wool pants with grosgrain side stripes and—most importantly—fashioned with the drawstring waist of your favourite track pants.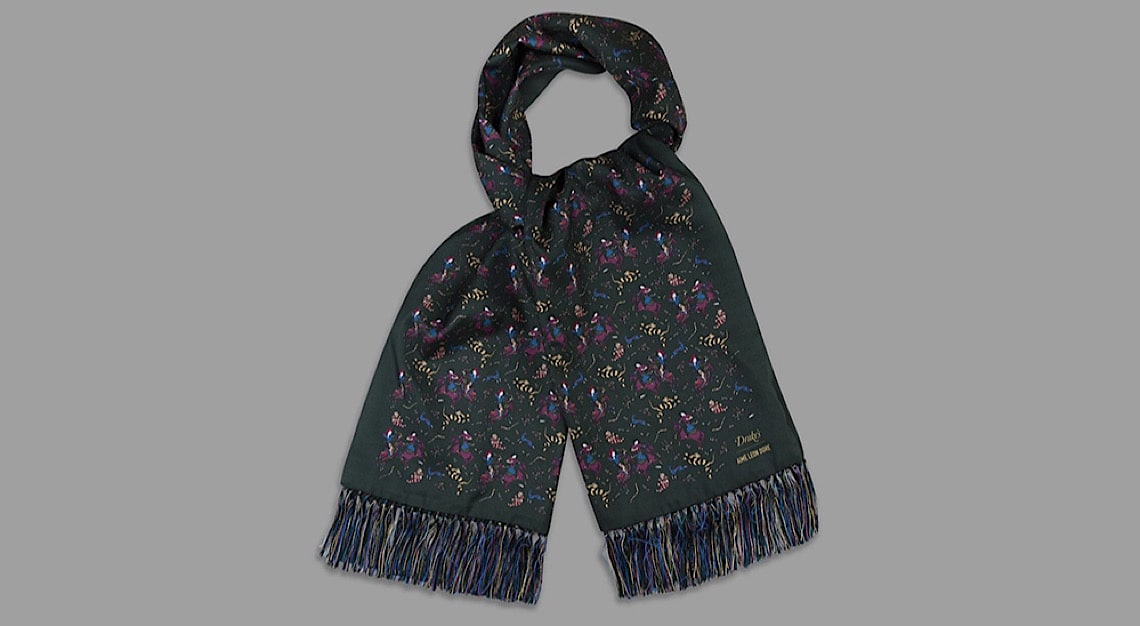 Aimé Leon Dore for Drake's Silk Scarf
It's understandable if you'd rather not tie on a tie if you aren't leaving your own home. Instead, punctuate your outfit with this jaunty silk scarf from Aimé Leon Dore's collaboration with Drake's. Drape it around a turtleneck to add some colour and print beneath a jacket or tuck in under a sweater in lieu of a shirt.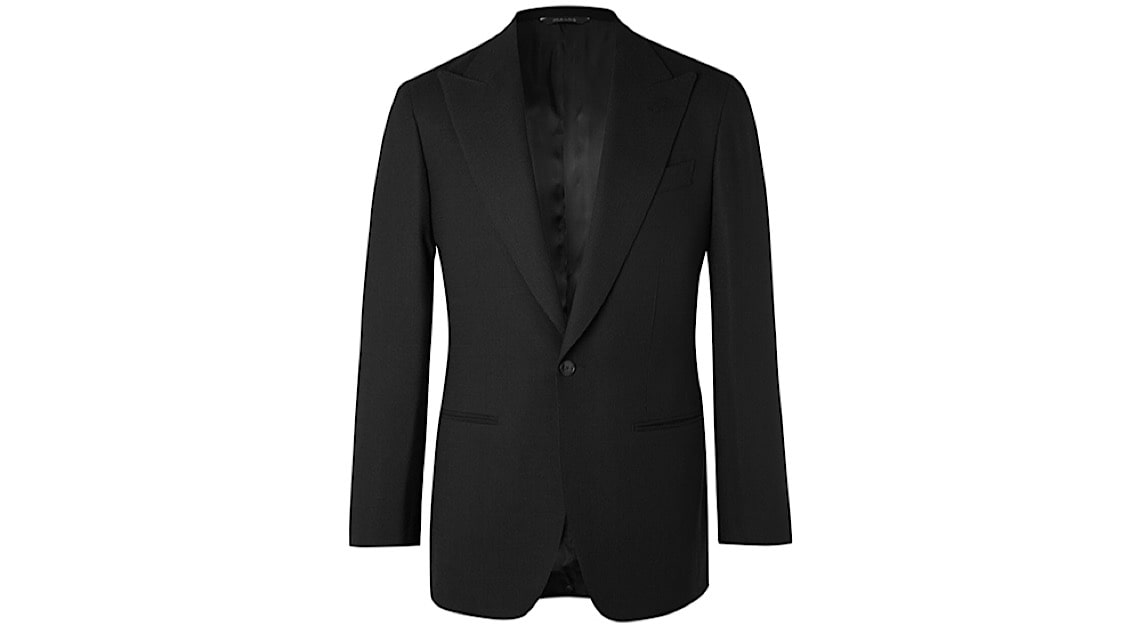 Saman Amel Tuxedo Jacket
You likely already have a tux in your closet, but for something a bit less formal look to this blazer from Swedish brand Saman Amel. It's cut with flattering high peak lapels (which give the illusion of having spent considerable time at the gym) and is free from satin trim, which means that, unlike traditional tuxedos, it can be worn without a special occasion.
This story first appeared on Robb Report US