In New York, hailing for a helicopter has become almost as easy as booking an Uber
You're in a critical business meeting in midtown Manhattan and it's running 20 minutes past its scheduled completion time. You're glancing anxiously at your watch, trying to figure out if you'll make your flight out of LaGuardia or JFK, given New York's legendary rush hour traffic. Do you wrap up the meeting early, before you've gotten the deal, or leave yourself to the mercies of Manhattan traffic, crossing your fingers that you'll make your flight? Today, if you're part of the "working wealthy", you've got some better choices. Private aviation is undergoing a radical transformation, essentially democratising the experience so that people who don't have their own private jet or helicopter can still get where they're going in a hurry.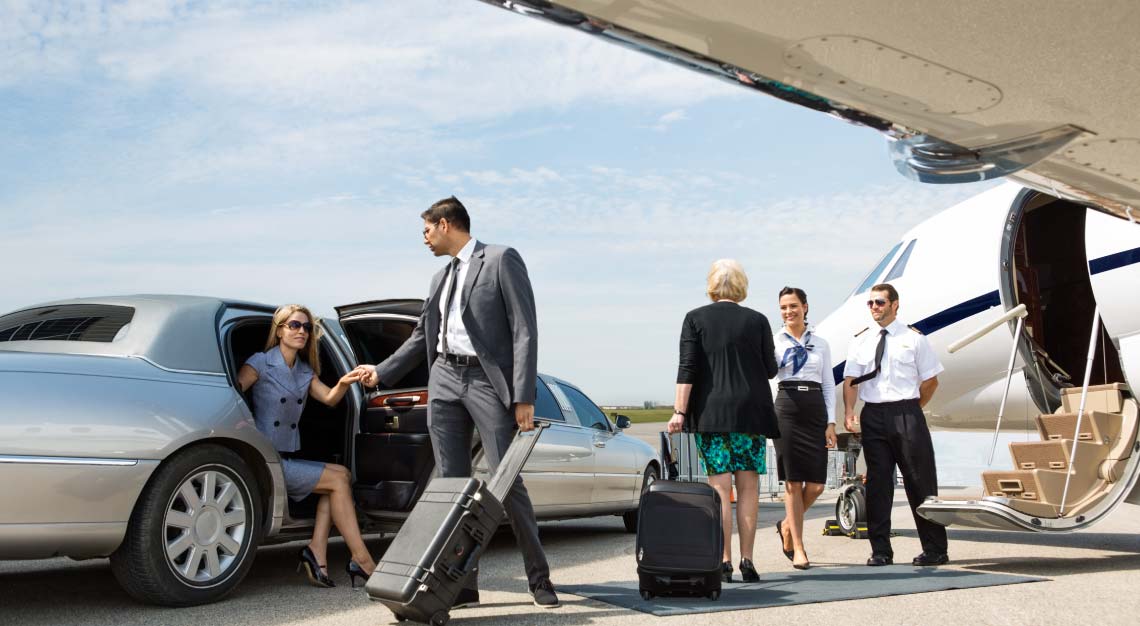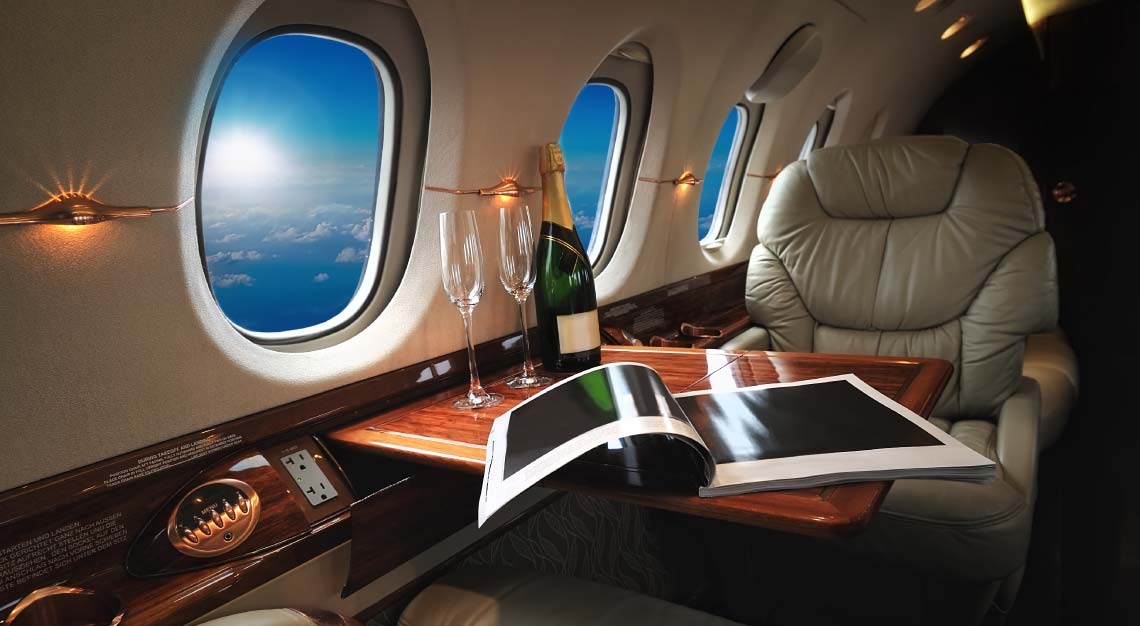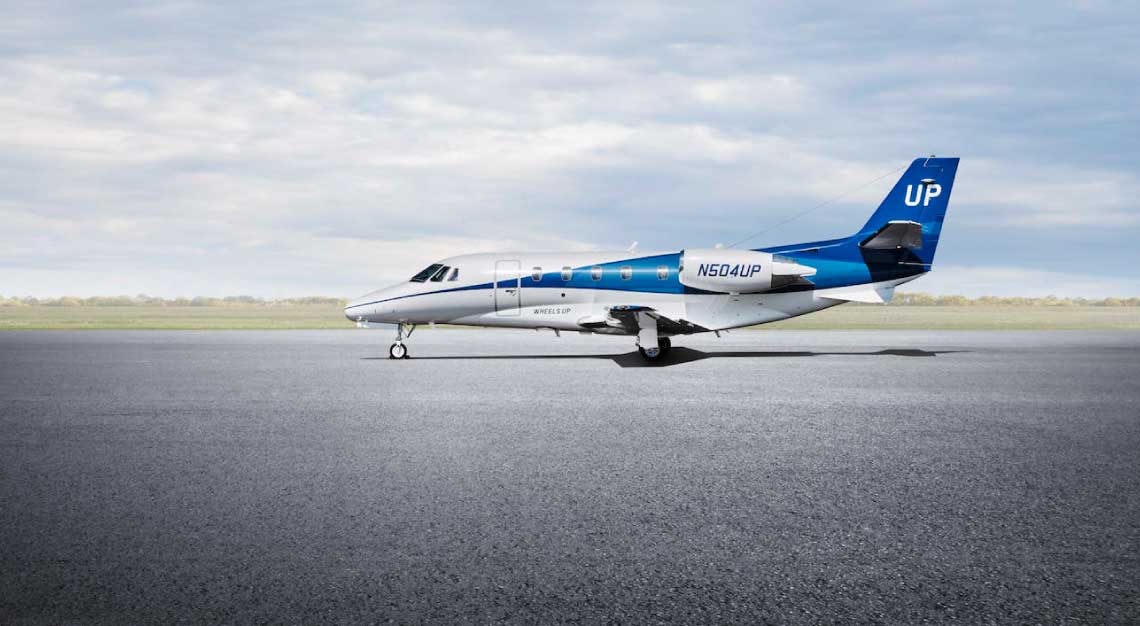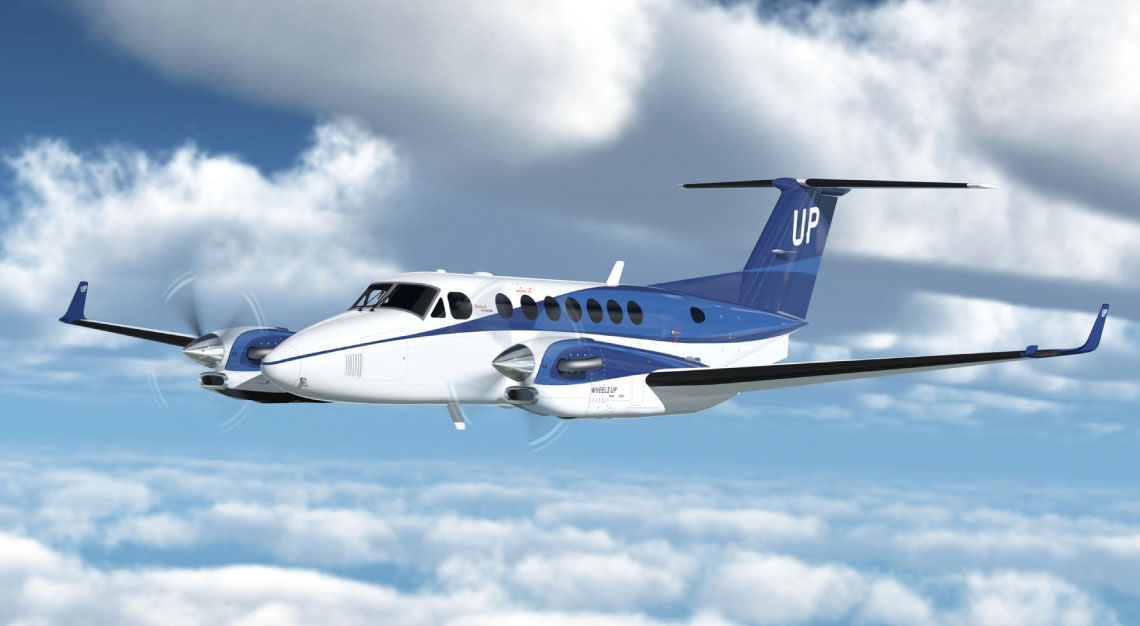 Up In The Air
Everyone knows the name NetJets, a Warren Buffett company that offers fractional ownership of private jets, enabling the affluent to fly high. Then along came serial entrepreneur and investor Kenny Dichter, the founder of Marquis Jet, the innovator of jet card programmes, which he sold to NetJets in 2010.  Dichter asked himself, "What if it were as easy to book a private airplane as it is to book an Uber or an Airbnb?"
It sounds too good to be true – an app on your phone that allows you to order up a Beechcraft King Air 350i, so you and your party can fly private anywhere up to two and a half hours from where you are right now. So Dichter created Wheels Up, a membership-based private aviation programme, the first of its kind, that offers its members guaranteed access to a members-only fleet, approaching 100 aircraft, 365 days a year and with as little as 24 hours' notice without the requirement of owning the asset.
"You don't have to own part of a car to use Uber or Lyft," Dichter says. "We made it the same thing with Wheels Up – you don't have to own a part of a private plane. As a result, membership in our service costs less than a tenth of what it costs to get started with other fractional and jet card programs."
Wheels Up's more notable clients include Tom Brady, Serena Williams, Russell Wilson and Ricky Fowler, to name a few.  Yet the vast majority of members are the "working wealthy" who use Wheels Up to increase their work efficiency and to create time for family and other personal pursuits.
The Wheels Up fleet of Beechcraft King Air 350i aircraft, which Dichter calls "the flying SUV," seat eight passengers (and eight sets of golf clubs). With over 70 such aircrafts and a fleet of Cessna Citation Excel/XLS and Cessna Citation X, the Wheels Up fleet handles passengers nationwide. In just over five years, the company has reached 5,000 members across North America and is making inroads in Europe.
"Anywhere there's a demand for private aviation combined with affordability, we'll be there," says Dichter.  "It's all about the democratisation of private aviation."
Okay, fine – you're in that meeting in Manhattan and a Wheels Up aircraft is waiting for you at the private airports in Teterboro, New Jersey or White Plains, New York, which serve the New York City area. But you still have to negotiate that nefarious New York City traffic to get there, right? Not anymore.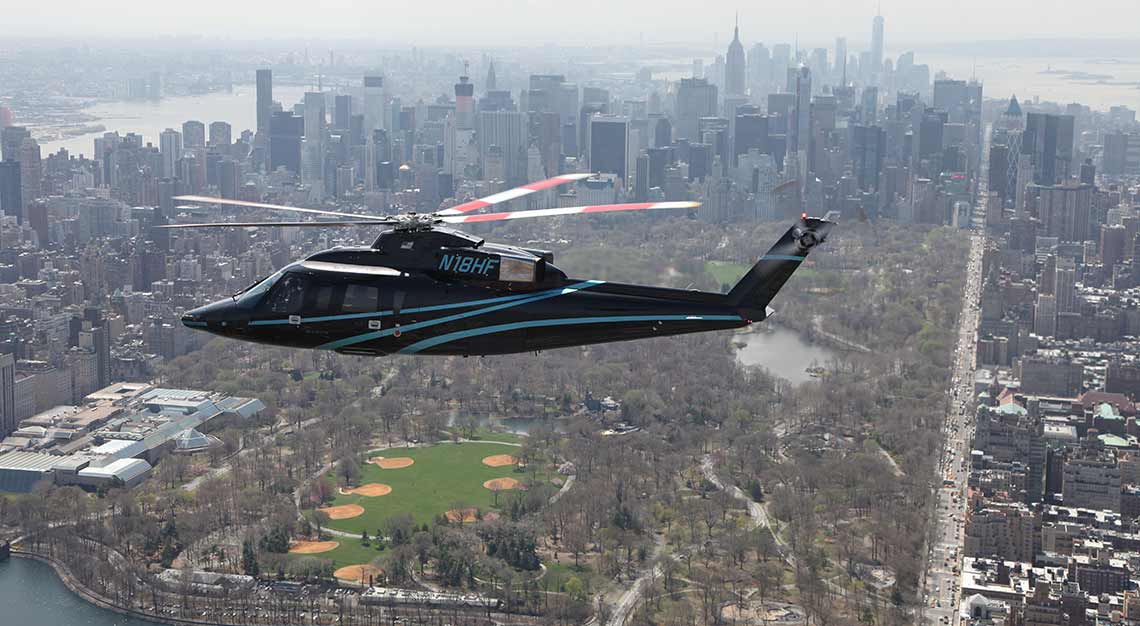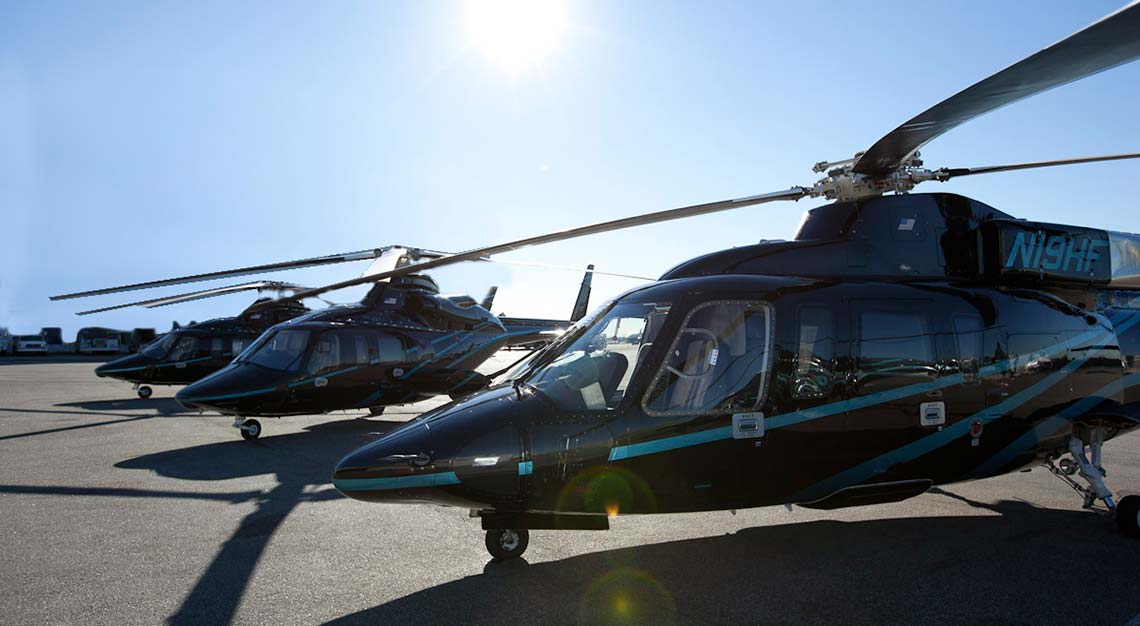 It's Not Just About Cars And Planes
Rather than spend 45 minutes to two hours trying to get out to the airports in the tri-state area, you can now sidestep all that traffic in five minutes from a heliport on either the East Side or the West Side.
This venture is possible by HeliFlite, a private helicopter service that transports its passengers in twin engine, dual piloted luxuriously equipped helicopters, soaring over the overcrowded avenues and highways of overcrowded Manhattan.
"Our helicopters land nose-to-nose with Wheels Up aircrafts at Teterboro, White Plains and other area airports," says HeliFlite CEO Kurt Carlson. "You step out of our helicopter, walk a few feet across the tarmac, and you're in your Wheels Up jet. Or your own private jet.  There's no better way to fly."
Although, only one out of six HeliFlite trips are airport transfers. The rest are jaunts up and down the US Eastern seaboard – New York to Boston or Washington; Philadelphia to the Jersey Shore; Manhattan to the Hamptons and so on.
"We're selling time, convenience and comfort," Carlson says. "For our passengers, time is the most precious resource. If they've got to get somewhere, they don't want to fight the traffic or deal with airport security. They want to get where they're going quickly, efficiently, and above all else, safely, on their own schedule, and that's where we come in."
What HeliFlite Helicopters Are Like
When most people think helicopters, they picture the chopper that carries the President from the White House to Andrews Air Force Base or military units with no doors and a whole lot of noise flying in war zones.
"Envision two pilots up front," Carlson says, "with a limo window separating them from the cabin. Then you've got seats for six to nine passengers in compartments that are enveloped in noise-reducing 'cocoon' technology. So when you fly in our aircraft, you can have a conversation comfortably without the need for headsets, microphones, or amplifiers. It's akin to being in a private jet in terms of comfort, convenience and speed." A HeliFlite trip from New York to Boston takes 72 minutes; and 90 minutes to Washington D.C.
What separates Wheels Up and HeliFlite from others in their field is the commitment to safety. Wheels Up's first hire was Dave Hewitt, the head of safety at NetJets. Dichter worked for 10 years with Warren Buffet and learned that "running a safety-obsessed culture on the operations side was the single most important thing you could do in private aviation. Dave ran safety at NetJets for 14 years, and was the first hire for a reason, says Dichter, adding that after tens of thousands of flights, there has never been a safety issue with a single Wheels Up trip. 
For that same reason, HeliFlite only operates two-engine, dual-piloted helicopters. "If you're in a car or a boat and your engine fails, you pull off to the side of the road and you wait for the Coast Guard or the AAA. In our industry, we operate only with twin engines with two pilots because with a single-engine, single-piloted aircraft, you can't afford to have a failure of either," explains Carlson.
"If you're flying in a single engine helicopter with a single pilot, what if the engine or the pilot fails? These are helicopters. They don't glide safely to the runway. You've got to have redundancy, or the results can be disastrous. Yes, we cost more than the other people in the single engine space, because our aircraft are much more sophisticated and are more expensive to acquire, operate and maintain. But our clients are more than happy with our "safety first" culture and understand the cost of providing the service.  After all, nothing is more important."
For HeliFlite, Wheels Up and others in the industry offering the experience of private aviation without actually having to own a jet or helicopter, the ceiling for growth is unlimited as more and more people take advantage of these new options in flight.
"As I like to say," Dichter laughs, "in our business, the sky is the limit."