In this year's Best of the Best 2019 – Asian Edition, we round up the greatest brands, products and experiences in the region. Ultraviolet in Shanghai, Odette in Singapore and Den in Tokyo serve up three unique culinary experiences in the region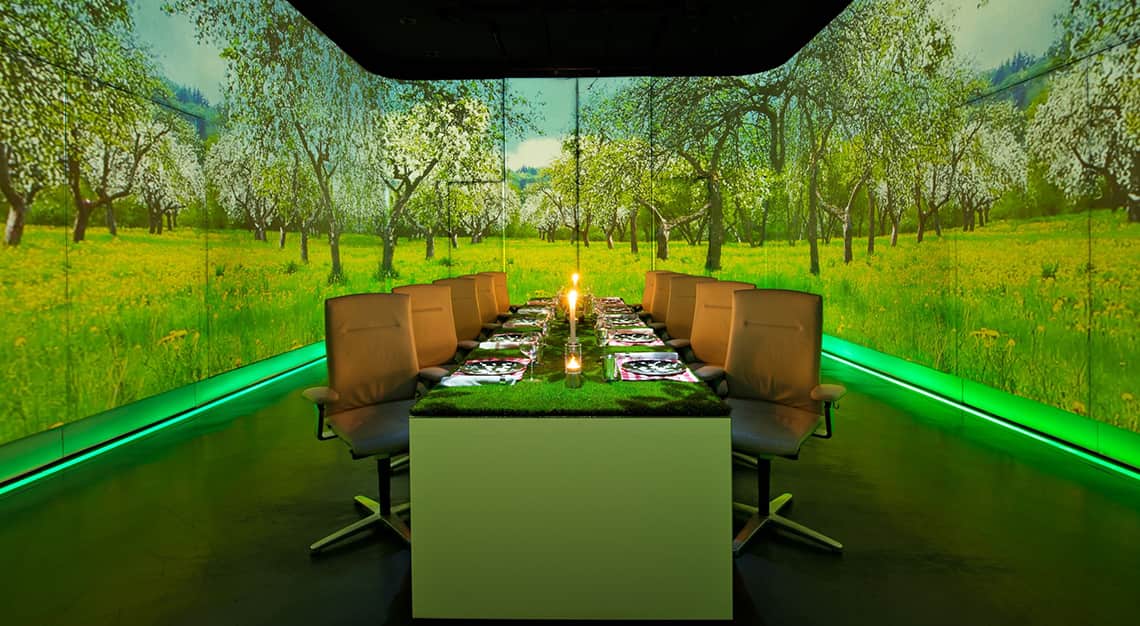 Ultraviolet, Shanghai: For an adventure-filled evening
At Ultraviolet, the devil is in the details. The adventure begins even before one has set foot in the restaurant as diners are told to gather at a specific location before they're escorted to the actual venue, which is a less flashy area away from The Bund. They're then led into a room that has only one table and a set of 10 executive-like chairs surrounded by four walls. It may sound slightly anticlimactic, but once the plates arrive, the Shanghai-based restaurant proves that good things come to those who wait.
Opened in 2012 by French chef-owner Paul Pairet, the restaurant treats diners to an immersive experience. The table and walls are lit up with projections that change as your courses do, complete with sonic accompaniment through the speakers to engage all the senses. Lest you wave it off as a gimmicky act with overpriced European morsels that will inadvertently fail to impress, satisfy or worse, fill you, take the plunge and make a booking.
This, of course, isn't for the diner who only wants to kick back and enjoy a hearty meal over casual conversations. But for those looking to be inspired, thrown off guard or even challenged, this is the place for you.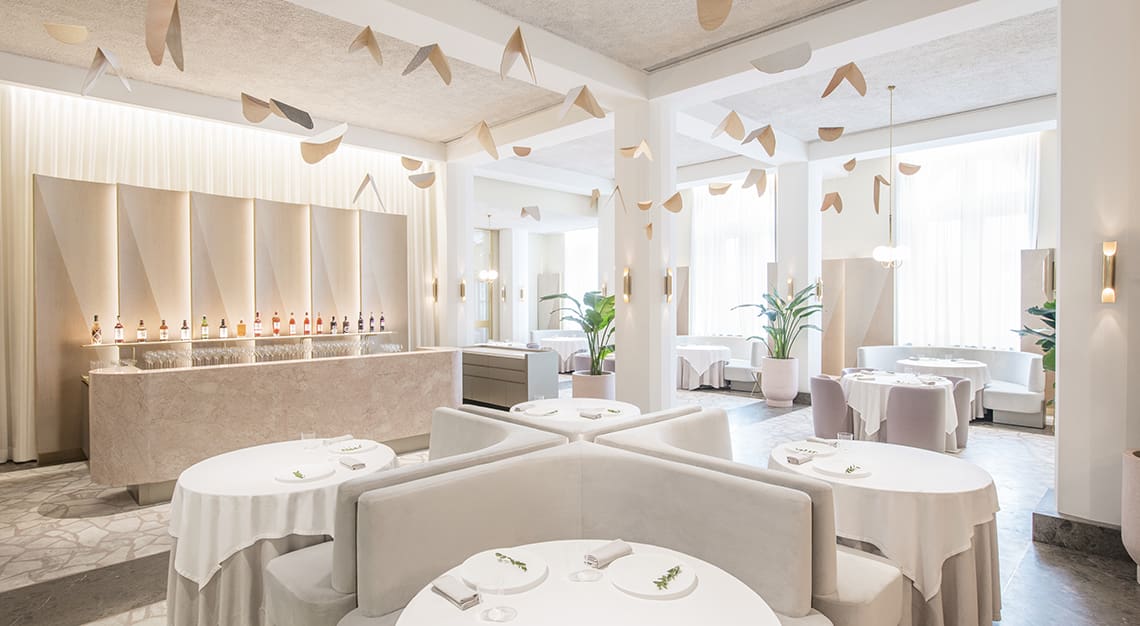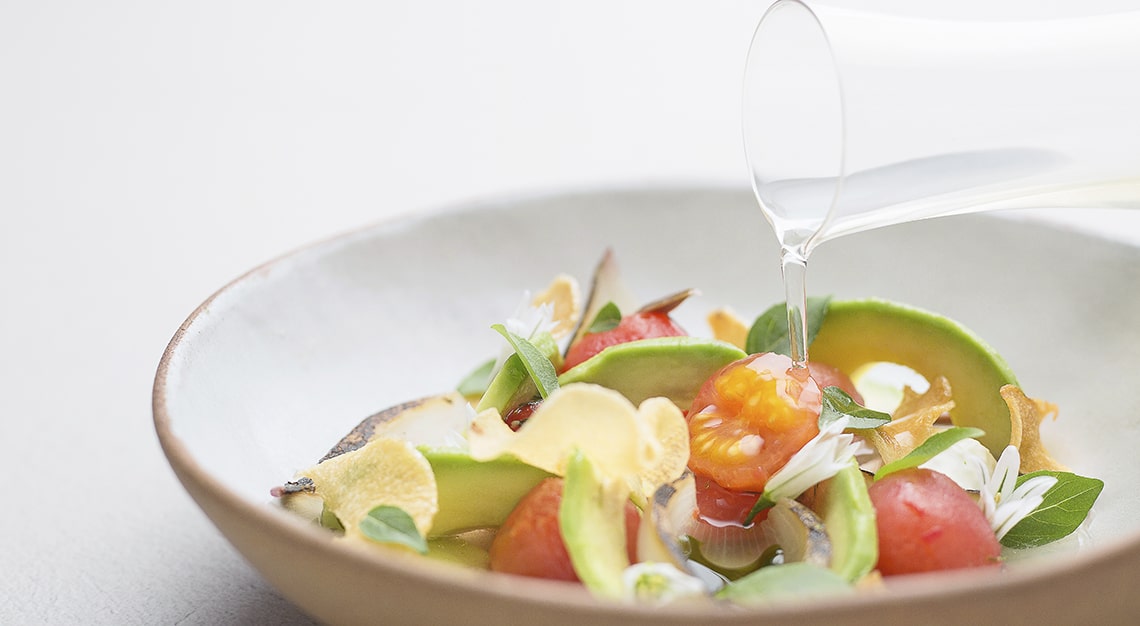 Odette, Singapore: To celebrate a milestone
Odette, the brainchild of Julien Royer that most recently dethroned Gaggan to be Asia's best restaurant, is the epitome of romance in more ways than one. Located in a cosy corner within the National Gallery Singapore, the two-Michelin-starred restaurant changes its menu regularly, but its artful presentation and flavours are constant. Created as a love letter to Royer's grandmother, the contemporary space (designed by Singapore artist Dawn Ng) exudes a feminine, fairy tale-like ambience with curved seating arrangements, baby pink hues and a hanging mobile of origami-like ornaments – no doubt an intimate space. Opt for the corner seat by the windows for more privacy.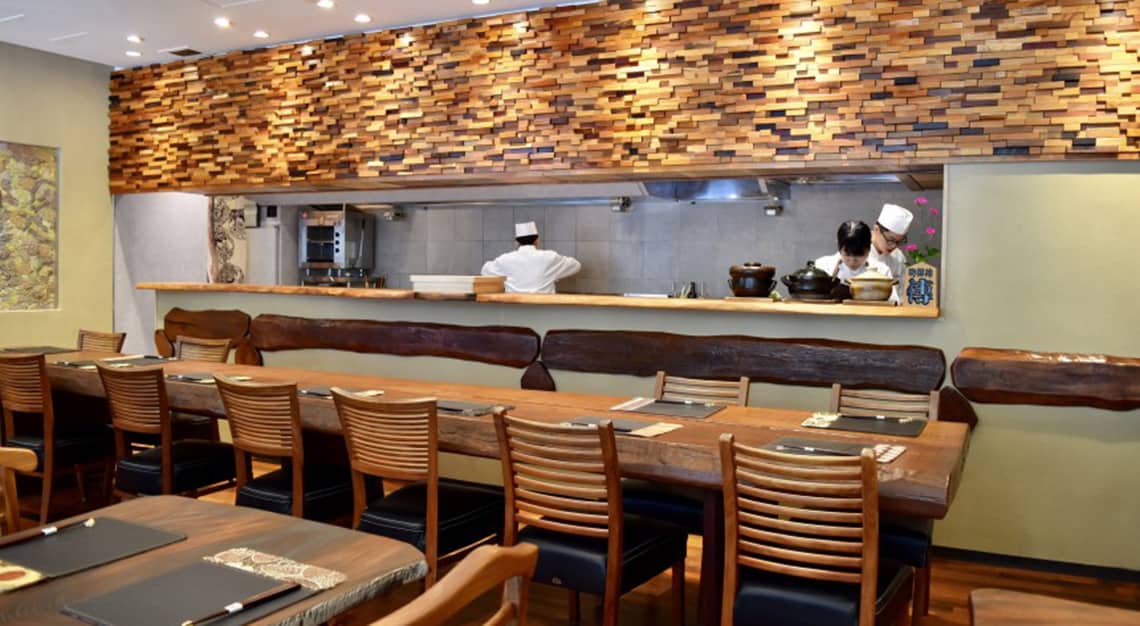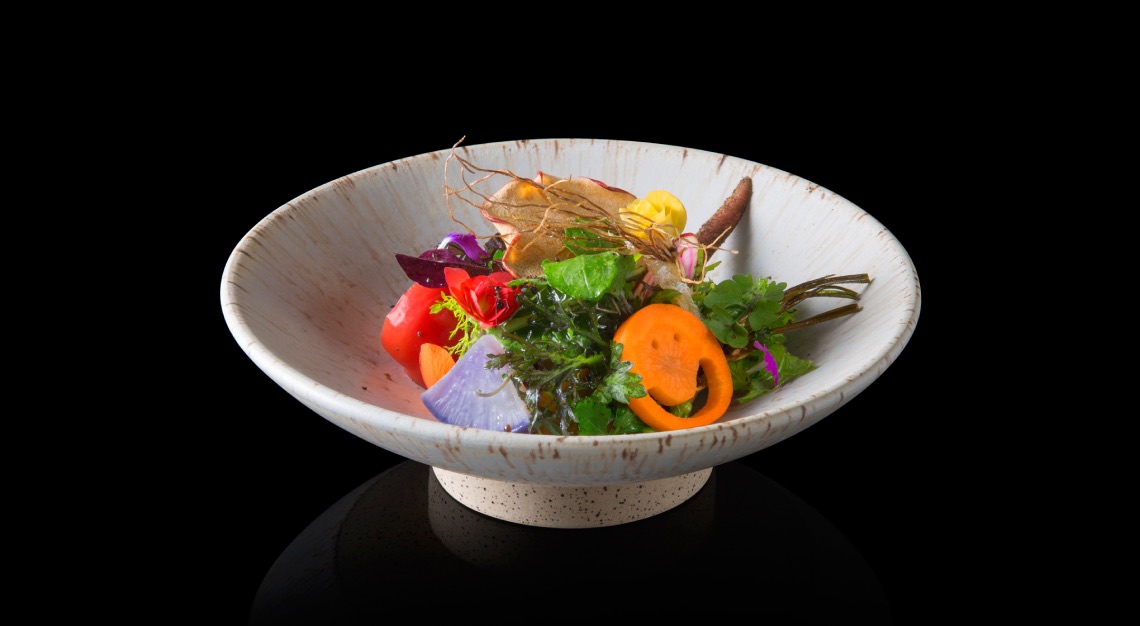 Den, Japan: For a casual yet delicious meal
Founded by chef Hasegawa Zaiyu in 2007, the restaurant deviates from the polished style of traditional kaiseki cuisine. There are just eight seats at the chef's table, allowing diners to engage with the chefs should they wish to or simply enjoy the meal while taking in the atmosphere. Dishes are also not served all at one go, allowing Zaiyu to take note of a diner's comments on a particular dish and swiftly modify the next if need be.
The Tokyo gem puts the spotlight on Japanese home-cooked food, offering an unorthodox yet somewhat familiar rendition of it.
Accolades and long wait-list aside, what ultimately makes Den a stellar after-hours hangout is its warm hospitality that makes guests feel completely at home.
This was a part of our Best of the Best 2019 – Asian Edition. To view all winners, click here.