In our fourth episode of At Home With Robb, Ivan Brehm of Restaurant Nouri schools us on making the ultimate ceviche. The live series continues with another episode (21 May, 8pm) featuring Fernando Arévalo from Preludio. Sign up below
Making fresh ceviche at home is easier than you think. The citrusy, summery seafood favourite, which is commonly found all across the world, is traditionally made with leche de tigre in Latin America. Better known as 'tiger's milk', it's an acidic marinade that 'cooks' the seafood in a way that's similar to how heat would.
Ceviche is perfectly safe to eat when you want to dip your toes into the waters of raw fish, though you'd want to err on the side of caution by getting your hands on sashimi-grade fish, or whatever seafood you desire. And if you're not fond of anything too sour, Ivan Brehm, the chef-owner of Restaurant Nouri, says that there are ways to tame that acidity.
"Strain your ceviche and add more oils or other ingredients like seeds, nuts, herbs, fruits or vegetables," Brehm recommends. "Leafy greens can be added, but look for meaty leaves like sweet potato or spinach, and wilt them before adding to your dish. Mangoes and melons can also be used to garnish your ceviche."
Brehm, a pensive chef who is best known for his 'crossroads cuisine' (read: where good things happen at the crossroads of different ingredients and cultures), also recommends we try his Scallop Ceviche, a comprehensive recipe that involves sweet potato, herbs, lacto-fermentation and oil flavouring. It's a recipe that requires some planning ahead, so start making this on a Monday, and you may enjoy the fruits of your labour when the weekend comes.
Read on for the recipe, and see what Brehm has to say about turning life upside down, busting food trends and a bloody kitchen mishap.
PS: Until 1 June 2020, Nouri will be collaborating with its sister brand, Appetite, to bring you an inventive menu to enjoy at home. Available for lunch and dinner, seven days a week.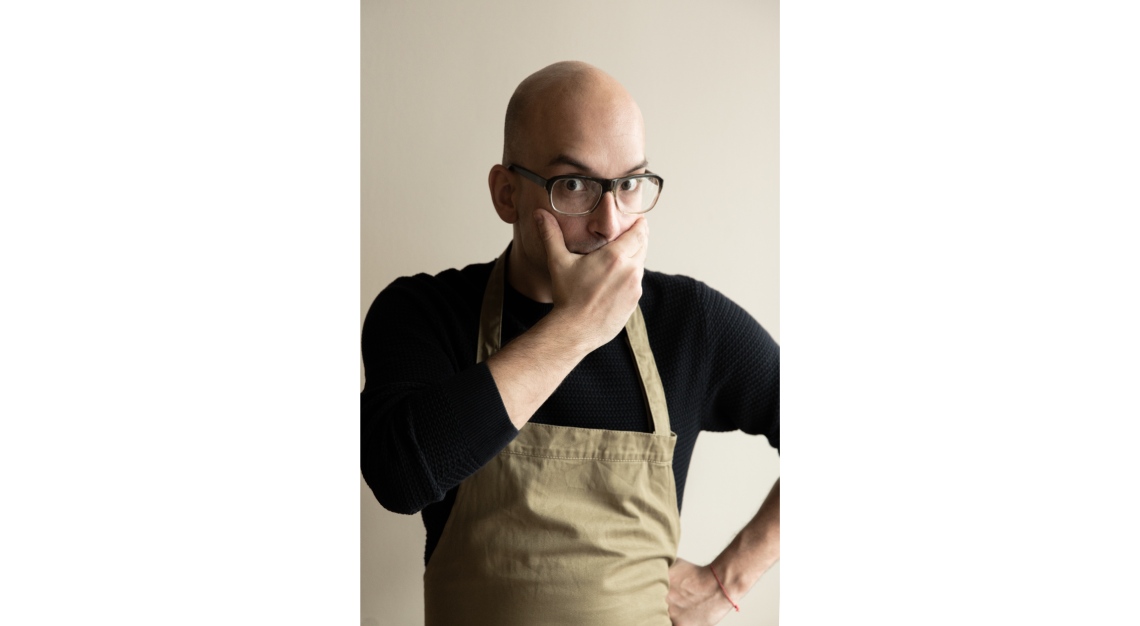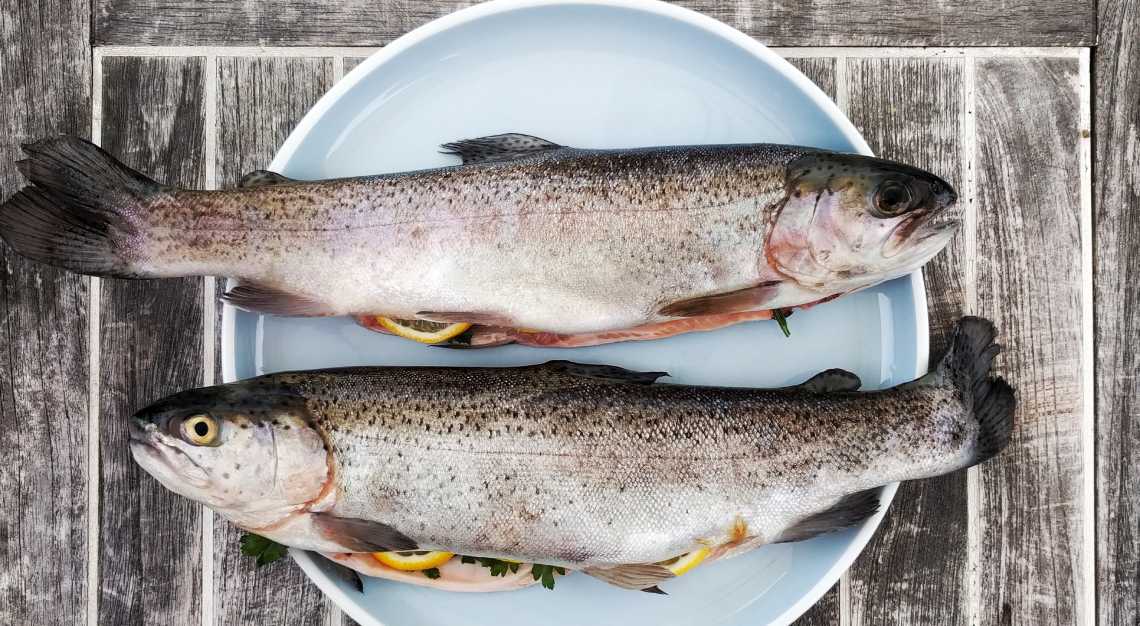 What's going through your mind right now? How do you feel about life at the moment?
Things are obviously intense given this worldwide pandemic. But despite experiencing the loss of 'life' and hardships, my relationship with whatever's been happening has been beneficial. I feel more present and engaged in dealing with the day-to-day challenges. Life is something to be grateful for, and the small things we [once] neglected seem to be the ones are teaching me to carry on forward. We can all learn from this pandemic and the many causes that are direct and indirect, and if we are lucky to survive this virus in one piece, we will come out on the other side not only with scars but also knowledge.
Do you believe in turning life upside down every now and then? Why?
This is such a wonderful question. I think we live life under the false illusion of regularity. We need to believe that tomorrow will happen the way today did to [some] degree, and we [can] use this information to invest money, plan, develop things and guide our decisions. But the adverse impact of this illusion is that we need to deal with the angst of things potentially not happening as planned. So we hoard, we are attached, we cheat, we fight others to ensure things go as planned, and we protect ourselves against the dragon of the unknown. In short, we fear. Life exists in the here and now, and the 'here and now' is ever different from this abstraction we normally live under.  
Every moment is in some way a new beginning if we are aware of it. This virus reminds me that no matter how much we need to try and control things, the present moment is all we have, and I find this incredibly grounding, personally but also professionally. It reminds me of why we do what we do and our priorities. It [also] reminds me to be here and accept that all I have is my best attempt and in general, that should suffice.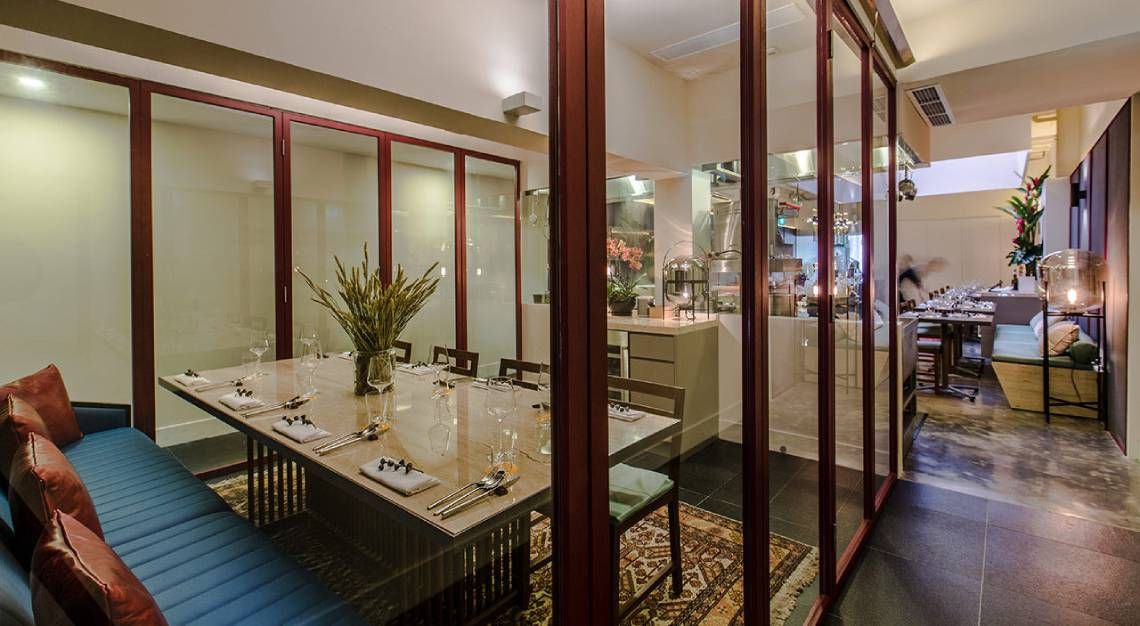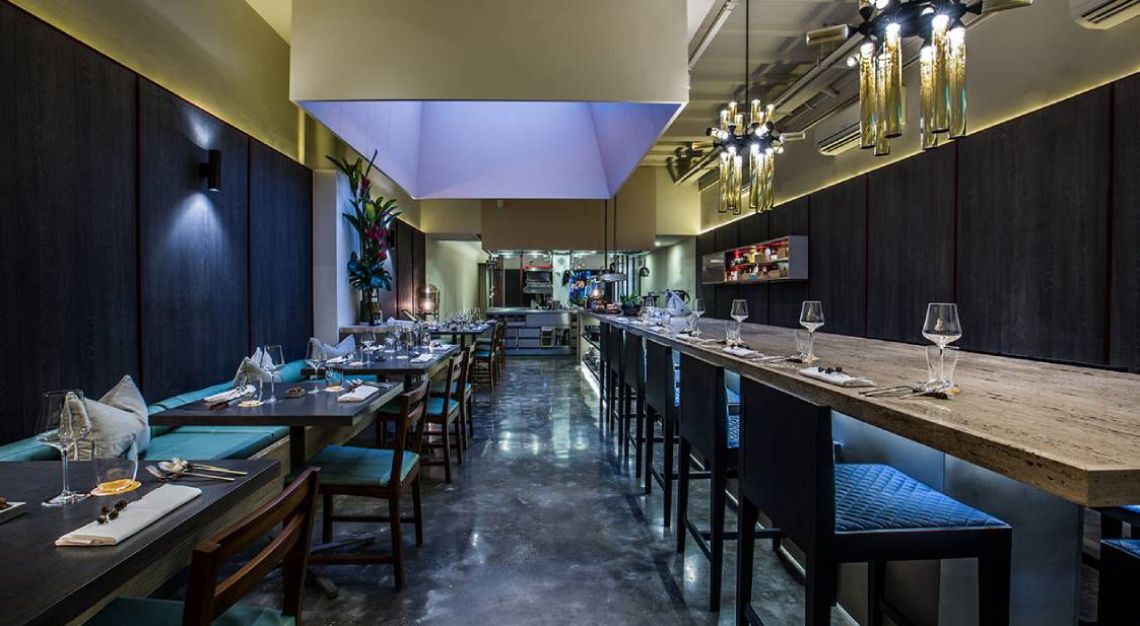 When were you happiest at work? Describe a couple of your best memories.
There are too many good memories to share particular ones. The ones that get me the most excited happen when I see a staff member learn something, connect the dots, or overcome a milestone.
The state of the food industry looks grim. How do you feel about the future of restaurants, and what do you think needs to happen next?
The industry might have to adapt to a reality that's still unknown. But that's always been the way and to be honest, I don't know if I'm [that upset about it]. Things have felt unreal, disconnected and superfluous in the food business for a long time. People's focuses [have] strayed from their values and motivations. Movements have given way to fads, and values to trends, to a point where I'd appreciate and welcome something new that we [can] build from the ground up.
Once the food industry recovers, what kind of food trends will be the new normal?
We have a unique opportunity to dictate what those will be. People talk about trends like they are external organisms. Trends are made by people, and we forget that we are [the] agents in this game, not passive consumers. My question to you is: What would you like the new normal to be? What do you want the future of food, society, community and labour to be like? Are you willing to act in accordance to those wishes, or are we going to wish one thing, and act in another, because that's the trend? Ask yourself, have we been happy as people with what we had? Research says we haven't, that we have never felt lonelier and more doubtful of our environment. People need to reclaim agency. That should be the new trend, and hopefully, the new movement. Let's bottle and sell that instead, shall we? We are what we consume, and we are what we repeatedly do.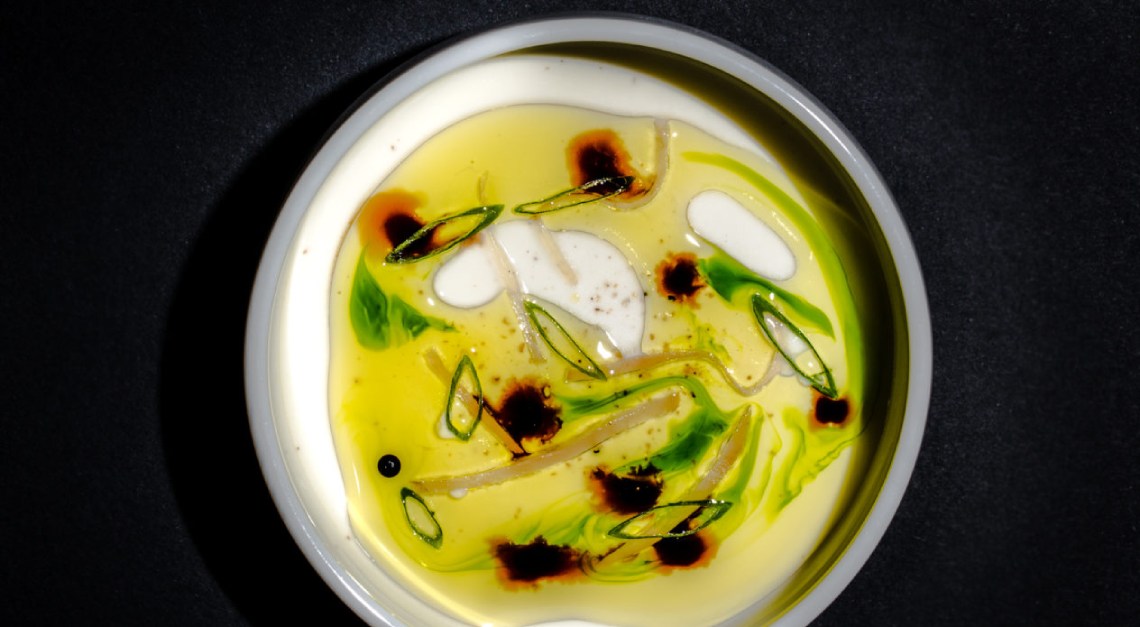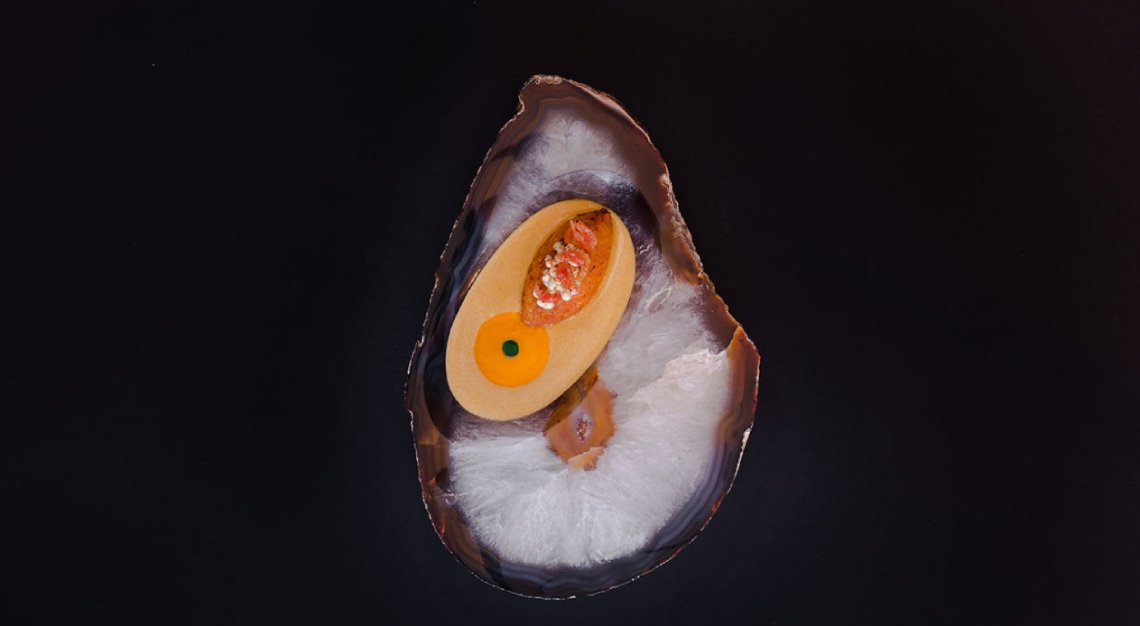 How do you achieve harmony and balance when designing a complete meal?
I think the search for harmony and balance is constant and elusive. You [should] cook as if you are eating it there and then, and this seems to work for me. I think the greatest folly of fine dining is creating an illusion that is disconnected from the human producing and consuming food.
Food, in this case, is an abstraction with little to no active value, outside of social capital. The role of the chef isn't just to ideate pretty 'Instagrammable' things or hammer on the comfort key till it breaks, but to connect these ideas, tastes, emotions and care for the other. And that, at times, means challenge the other's expectation or assumption of what good food is all about. Balance seems to be closer when we are engaged in that practice in earnest, as both the cook and dinner at the same time.
Objectively speaking, balance can be achieved through dissonance, too, so dishes that are too tart or too rich can be balanced by following dishes that counteract them to create an overall sensation that is harmonious. Within dishes, [the] balance of texture and balance of taste are an eternal dance between the chef and diner. What's balanced for you might be too intense for someone else, and so the activities I described above seem to help more than a formulaic approach to this elusive harmony.
When was the last time you messed up in the kitchen?
I once turned a blender filled with pigs blood on max without realising it. I coated a team of six individuals, 100 wine glasses, walls, equipment and mise en place… Think you get the picture. This was a somewhere with three Michelin stars, and it was two hours before dinner service. Everyone had to go home to shower. It was stressful, people were running and I felt like a proper idiot.
Then in the middle of dinner service, and in the rush of things, there was utmost silence. But the entire kitchen soon erupted in laughter. All that pent-up tension had given way to the most awesome laughter. It was epic in all sorts of ways.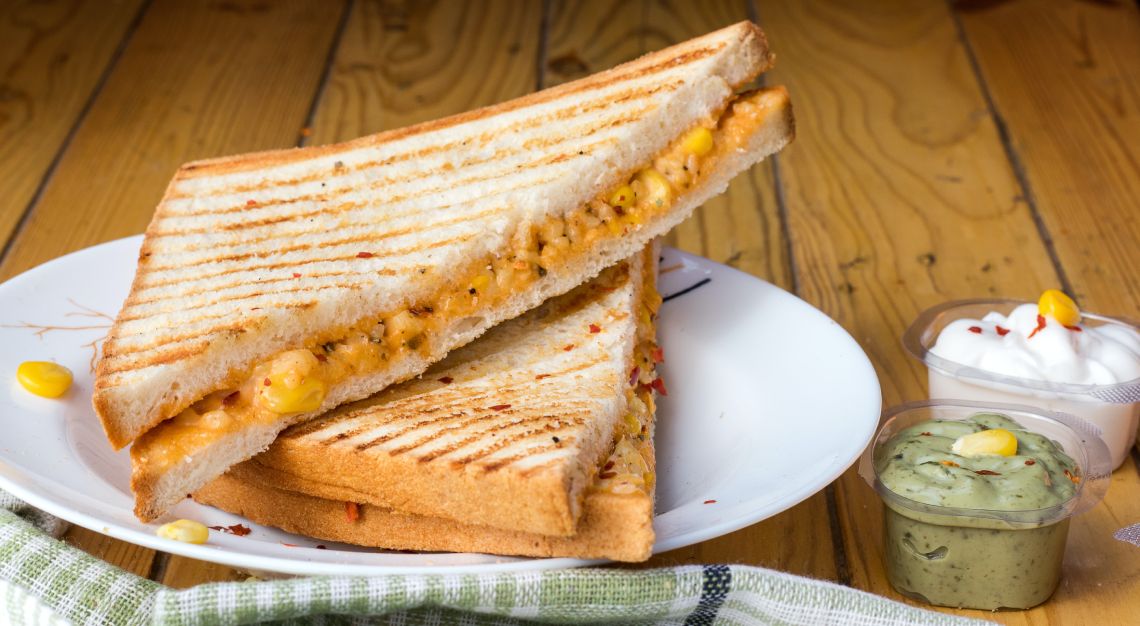 What's your favourite comfort meal and why?
CHEEEEESSSSSEEEEE TOASTYYYYYYYYYYYYYYYY. Well… because it's a cheese toasty, goddamnit.
What is the most essential item in your kitchen?
Patience.
Describe a favourite food pet peeve.
I hate salt in my butter.
How do you feel about ketchup?
I feel great about it. It's a lifesaver at two in the morning, wonderful with fries, lovely in mayo, glazes for BBQs and many other things. Make your own and all the drama is over.
You've ended up in an apocalypse. What are your five essentials to bring into your underground bunker?
Bread, butter, cheese, Champagne, and fruit… Need I go on?
And if you were stuck on an island with Pete Wells, Ruth Reichl and Marco Pierre White, who would you eat first and why?
Pete Wells. Someone's got to go and he is no A.A. Gill or Frank Bruni. [That said], Ruth is wonderful, and Marco can hunt and fish. I also suspect he would suggest eating Wells before anyone else… or me…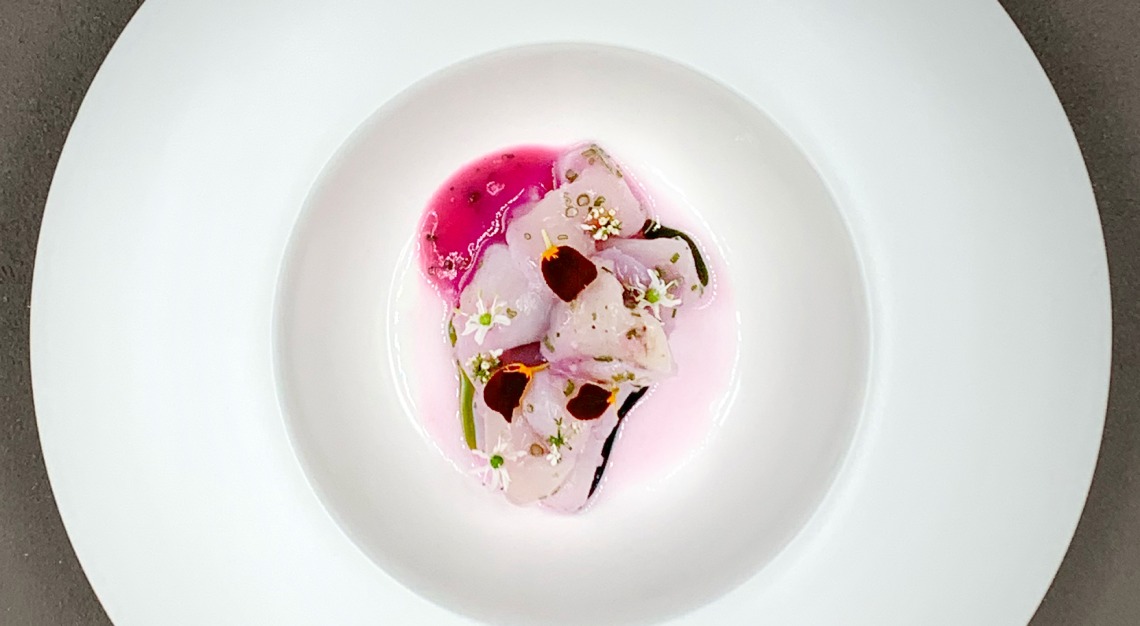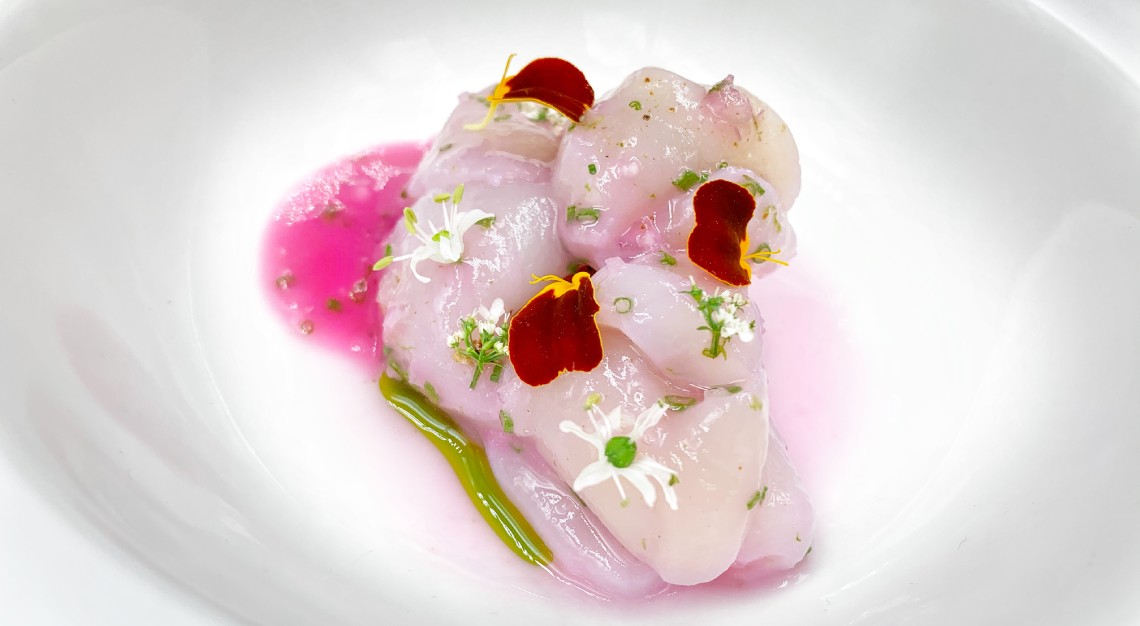 How to make Ivan Brehm's Scallop Ceviche in lacto-fermented sweet potato juice
Makes two servings
3 fresh, sashimi-grade scallops, thinly sliced
Sweet potato ceviche liquid* (alternatively, use the juice of a lime, the unripe juice of a passionfruit or a vinegar of your preference; we suggest coconut or rice)
1 teaspoon ginger, brunoised
1 tablespoon shallot, brunoised
1/2 tablespoon chives, sliced
1/2 tablespoon coriander, julienned (use roots and stems as well)
1 teaspoon chopped chilli
Flavoured oils** (Agrumato, nut or neutral oils are also good substitutes)
Salt or soy sauce or dashi
Chill all ingredients and utensils before starting.
Combine scallop slices, chives, coriander, shallots, chilli, ginger and a pinch of salt. Carefully stir till evenly distributed.
Add four to five tablespoons of sweet potato liquid and stir. Alternatively, add the juice of one lime / passionfruit or 1.5 tablespoons of vinegar.
Reserve in fridge, stirring occasionally for a few minutes till scallop slices start to become white and pearly (five to 10 inches, depending on thickness of protein and souring liquid of choice).
Add oil of choice, taste for seasoning and serve.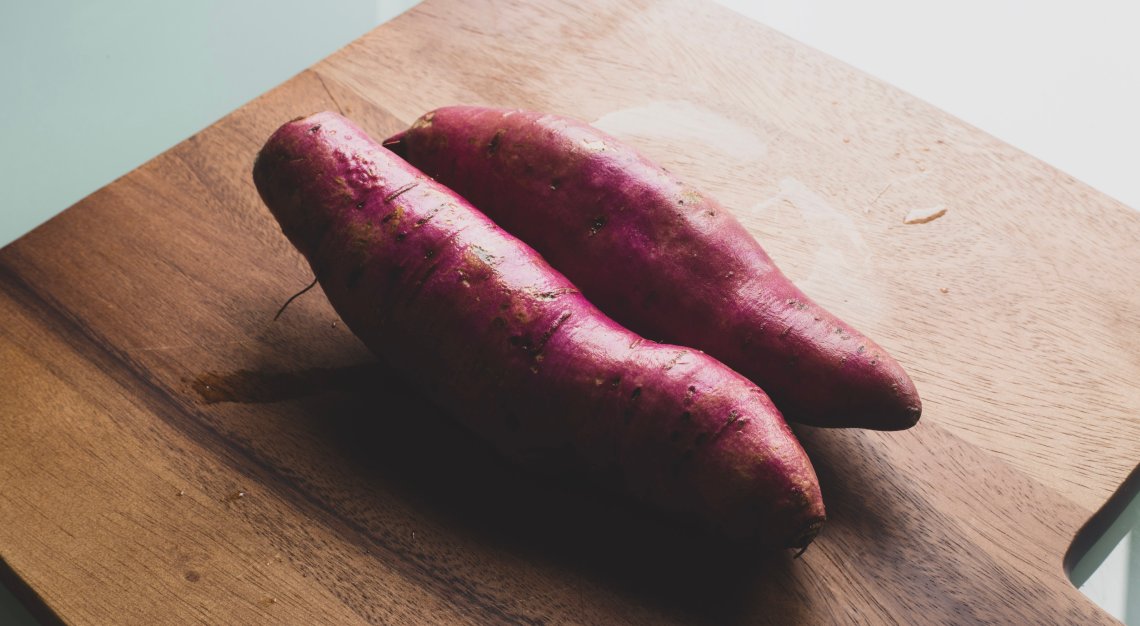 *Fermented sweet potato ceviche liquid
100g fermented sweet potato purée***
Juice of 2 limes
Zest of 2 limes
Salt to taste
Cold-filtered water
Combine lime juice, lime zest and sweet potato purée. Blend or whisk till smooth.
Slowly add cold water, whisking to incorporate. Stop when mixture has the consistency of heavy cream. Reserve.
***Fermented purple sweet potato purée
1 raw purple sweet potato
Salt (2% of the total sweet potato weight)
Cut sweet potato into 1cm rounds.
In a bowl, combine raw sweet potato and salt. Add mixture to a vacuum seal bag and vacuum it tight. Alternatively, pack them tightly in a fermenting crock or a mason jar using a fermenting weight to keep potatoes under their own liquid.
Ferment at room temperature, four to seven days. Potatoes should taste tart and aromatic when finished. It is normal for vacuum bags to bloat at this stage.
If fermenting potatoes in vacuum bag, open fermenting bag and reseal for cooking. If using a jar, transfer them to a bowl wrap it in plastic wrap, and add bowl to a steamer. Steam potatoes till soft and cooked through.
With the help of a blender, purée cooked potatoes and any brine left till smooth. Add a touch of water if necessary to aid the blending.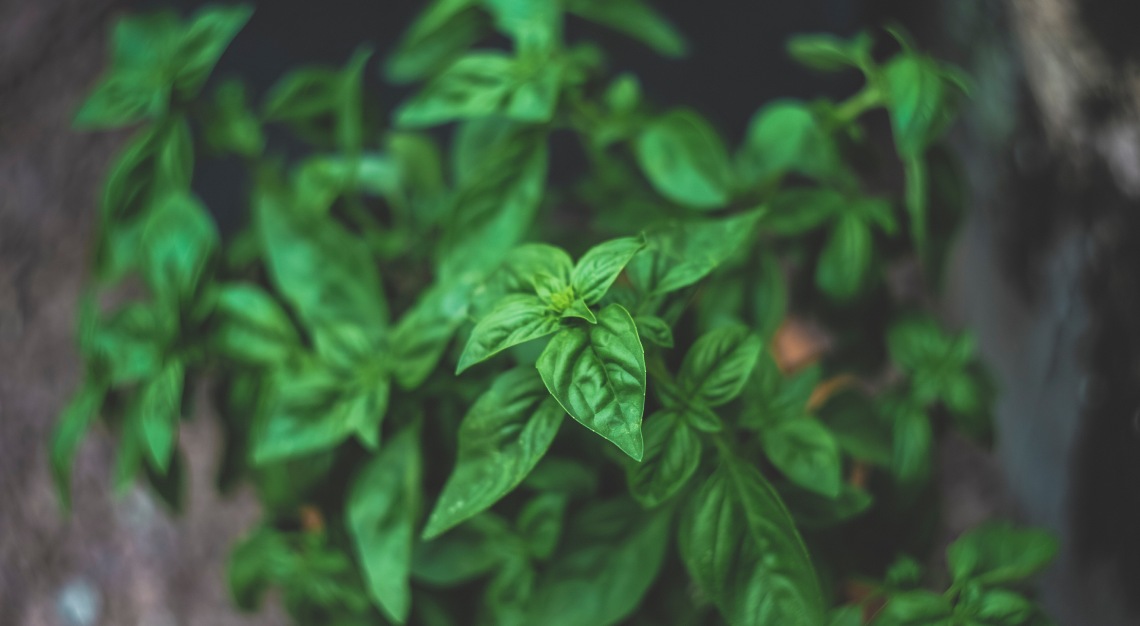 **Oils of basil / parsley / fennel / any soft herb
100g fresh herbs, blanched for 30 seconds, chilled and rung dry in a kitchen cloth
120g grape seed or another neutral oil
Blend herbs and oil until mixture reaches 80°C. Process should take around six to eight minutes.
Transfer mix to a fine sieve lined with a coffee filter. Let it drip into a container overnight in the fridge.
Discard pulp and reserve oil.
**Oils of pepper leaf / kaffir lime leaf / curry leaf / any hardy leaf herbs
200g grape seed or another neutral oil
100g fresh herb leaves
Add the leaves into a blender and blend with a 1/3 of the oil until a thick paste is formed.
Add the remaining oil and blend until mixture reaches 80°C.
Transfer mix to a fine sieve lined with a coffee filter. Let it drip into a container overnight in the fridge.
Staying home during this period of time isn't easy, we get it! But we'll be keeping you company. Subscribe to our digital magazines for free, and check out what ideas we have for you. #StayHomeWithRobb #LoveYourLocalSG