Rums used to have a Wild West reputation—not the good kind—but here are some left-field choices that will delight
It's almost criminal that rum never quite exploded into the mainstream like whisky did, despite the fact that the most highly prized rums certainly do command high prices like its whisky brethren. And much like whisky, rum distilleries have been trying to spice up (no, not in a spiced rum way) their offerings to showcase a different side of this still-underrated spirit. Here are four interesting picks that you might not have thought to explore, but should.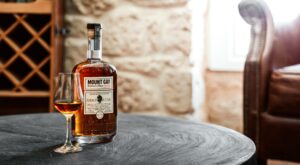 Mount Gay Andean Oak Cask
Spirits aged in rare oak casks have always been a draw—Mizunara oak is a prime example of a highly prized beast in the whisky world—and Mount Gay has finished its rum unconventionally in fresh Andean Oak casks sourced from the Colombian Andes. 
Mount Gay's unique offering is aged for fourteen years in ex-Bourbon casks before it's finished in this unusual oak for eleven months. The fourth limited-edition offering in Mount Gay's Master Blender Collection, only 2,760 bottles were ever produced. 
The extra finish adds an unusual yet complex quality to Mount Gay rum, which manifests in subtle smoke and spice, and adds a faint toasted coconut character. A sipper for all occasions.
Yours for S$240.
Where to buy: Amazon, top Singapore cocktail bars including Sugarhall, Lime House, Low Tide and The Bar at 15 Stamford.
Why buy? Spirits aged in Andean Oak are a true rarity. And the results here are pretty decent.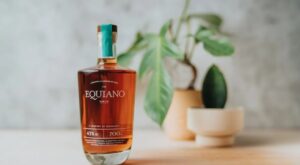 Equiano
The fact that renowned rum ambassador Ian Burrell and master distiller extraordinaire Richard Seale of Foursquare collaborated on Equiano is probably the best factoid to pitch to anyone who might think that the brand is a product of pure marketing. Equiano is also the most historically interesting rum on this list as it is a blend of rum from Barbados and Mauritius. 
The "world's first Afro-Caribbean rum" celebrates Olaudah Equiano, the legendary abolitionist from Nigeria who pushed for the British Slave Trade Act in 1807 and connected Africa and the Caribbean through his life's work—selling rum and activism.
Equiano is a reflection of this relationship: the base of the blend starts at Gray's distillery in Mauritius. Rum made with local molasses is aged in French Limousin Oak and ex-Cognac casks for at least 10 years and blended with rum from highly acclaimed Foursquare distillery in Barbados and vatted in ex-bourbon casks to create an elegant, easy-drinking rum. It's a great bottle to pull out when you have guests over. 

Yours for S$134.
Where to buy? Spun Spirits.
Why buy? They make decent (essentially Mauritius) rum and they actively support ground-level projects such as freedom and equality through their sales.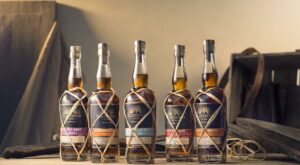 Plantation Rum Single Cask 2021 – Jamaica 1998
If you ever need a litmus test for a true fan of rum, offer them a glass of Long Pond. This distillery offers a 'warts and all' experience of pure power—an ester rush, and if you will, 'full funk.'
Given the sheer insanity—err, intensity—of the spirit, some may criticise high-ester Jamaican rums, which are purposed for blends, as unfit for direct consumption. So here's the curveball, why recommend this? Well, much like peated whiskies, these are experiences unique to rum and are certainly worth your time to explore; if only to satisfy curiosity.
So here's another curveball; this is not quite the Long Pond experience that most enthusiasts talk about. The Jamaica 1998 is a gentler example of the beast—and perhaps to remind the public that there's more to Long Pond than those extreme rums—so it is far more approachable. 
This single cask rum has an unusual history; it spent 20 years ageing in ex-bourbon casks in the tropics, before getting transferred to the continent and aged for two years in Ferrand Cognac casks. It underwent another period of finishing in Bardstown Fusion Series bourbon casks. 
Expect a rich fruity nose of mango and passion fruit intertwined with vanilla and smoke that transitions onto the tongue with an added nutty character with cinnamon and apricot. 
Yours for $300.
Where to buy? EC Proof
Why buy? Only S$300 for a 20-year-old Long Pond? Hello?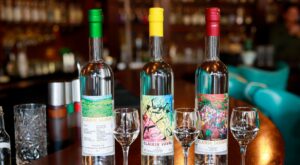 Clairin Spirit of Haiti
Sometimes—and understandably—called the mezcal of the rum world, Clairin is rhum, made Haitian style. It feels almost barnyard-like and yet it offers so much diversity in terms of terroir and styles—even the fermentation yeast is wild and proudly localised. Clairin is also unaged, which lets you experience the spirit unfettered and in all its glory. 
It also checks all the boxes when it comes to sustainable production: no pesticides; no gas-guzzling tractors—why, when the venerable donkey is king? 
In this unregulated, wild west world of distilling, the bad is really bad, but the good is sublime, and always unique. The Spirit of Haiti series is one way to ensure that you have a prime example of Clairin, and features five single estate expressions: Sajous, Vaval, Casimir, Sonson and Le Rocher; all with their unique characteristics along with the splash of wild adventure. If you are game for Rhum Agricole, then Clairin is undoubtedly a must-try. 
For those with cold feet, start with the Communal to whet your palate and work your way up from Sajous to Vaval to Casimir then Le Roche. For the adventurous in spirit, head straight for the Le Roche if you want the quick and dirty answer to why we should pay any attention to Clairin.

Yours for S$78 to S$105.
Where to buy? La Maison du Whisky
Why? Always fresh; sometimes funky, never boring. If you love diversity from your spirits, Clairin will offer plenty of that. And then some.