In this year's Best of the Best, we continue to honour the brands and people who have continued to create covetable products, even in the midst of a global pandemic. Here, we have Van Cleef & Arpels top the enamelling and gem-setting department
Though Van Cleef & Arpels stayed true to its favourite fairy theme (pictured here at nine o'clock), the mythical creature is just a supporting act to the magnificent dial of the Lady Arpels Soleil Féerique.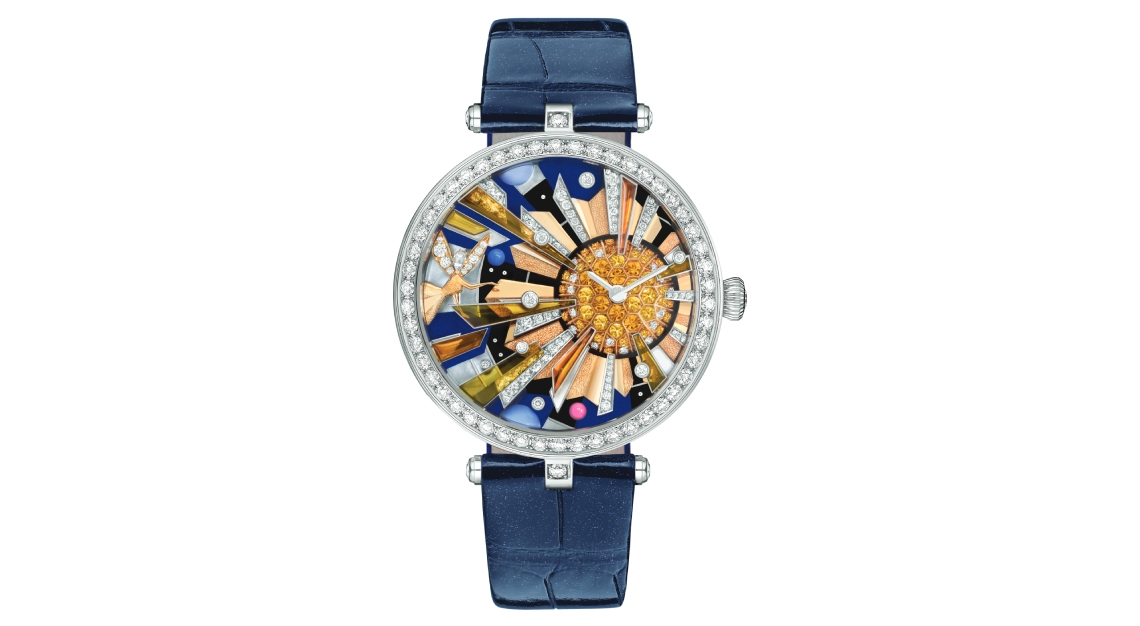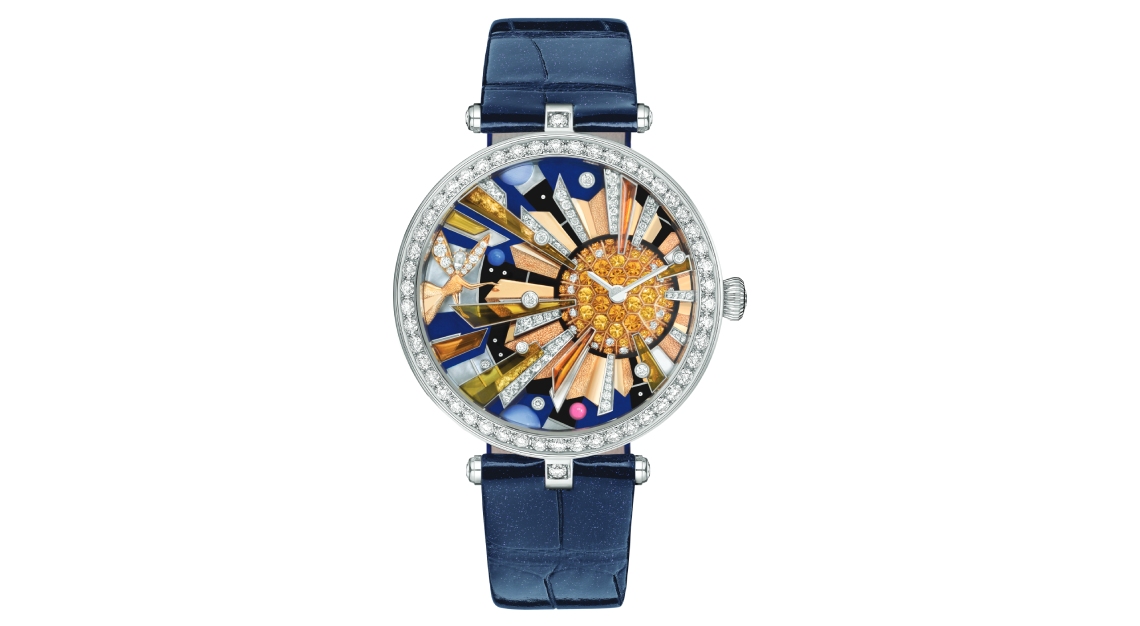 Set in an 18-carat white-gold case accented with round diamonds, it features an off-set sunset with round-yellow sapphires in an unusual honeycomb pattern, with a dusting of round-white diamonds, making the star pop. Emanating from this focal point are 18-carat white- and yellow-gold sunbeams, in a polished or hammered design, alternating with multicoloured plique-a-jour enamelling trimmed in 18-carat white gold to create subtle transparency and add depth. Diamond rays set in 18-carat white gold are partially obscured by the enamel, but the gems can still be seen gleaming beneath.
All of this comes set on a lapis lazuli, onyx and white mother-of-pearl tableau sprinkled with pink and blue opaque enamel beads evoking the planets. Pieces like this require multiple metiers d'art experts and plenty of time to create. Magic, after all, hardly happens with just the wave of a wand. As a result, only three people in the world will have one on their wrist.