The last King of Siam, Rama VII, lived at Vane Court in the 1930s
You can live out your royal fantasies at this centuries-old country estate in England.
Vane Court, a Grade II-listed Wealden hall house in Kent that once belonged to the last King of Siam, just listed for approximately US$7 million. The palatial property dates all the way back to 1419; however, His Majesty King Rama VII didn't move in until 1937, two years after his abdication. According to the listing, which is held by Savills, the king's bedroom was in the attic to adhere to Siamese customs which states that no head in the house could be higher than his.
"While for those looking for a house with history, Vane Court's prior use as a royal residence has truly left a mark on the home," says Will Peppitt, head of South East at Savills. "One can now sleep in what was once the King of Siam's bedroom or spend sunny afternoons beside the King's Pond."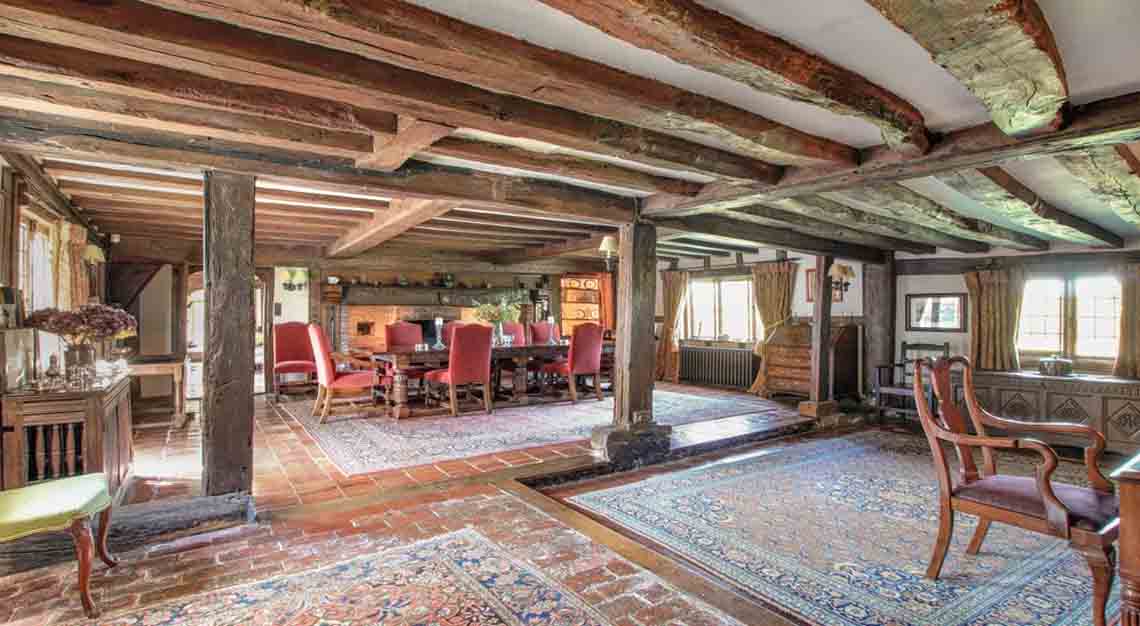 Today, the 604-year-old medieval manor has been thoughtfully restored and features six bedrooms and four bathrooms. On the ground floor, you'll find the timber-framed abode's original entrance hall, complete with an oak staircase and a south-facing drawing room with its own fireplace and wood burner. Nearby sits a formal dining room, a kitchen decked out in American walnut cabinets and granite countertops, and an oak-framed study that doubles as a gym.
Upstairs on the first floor, the primary suite sports a lavish bathroom while an equally impressive central bedroom is equipped with a walk-in closet and cosy fireplace. Outside, the 67-acre grounds are just as impressive with formal gardens, a separate sunken rose garden, a tennis court, and a large heated swimming pool. The aptly named King's Pond is super charming—it even has its own bridge.
"With transport links back into London conveniently nearby, we think that Vane Court will appeal with those looking for the perfect slice of country living in the garden of England," adds Peppitt.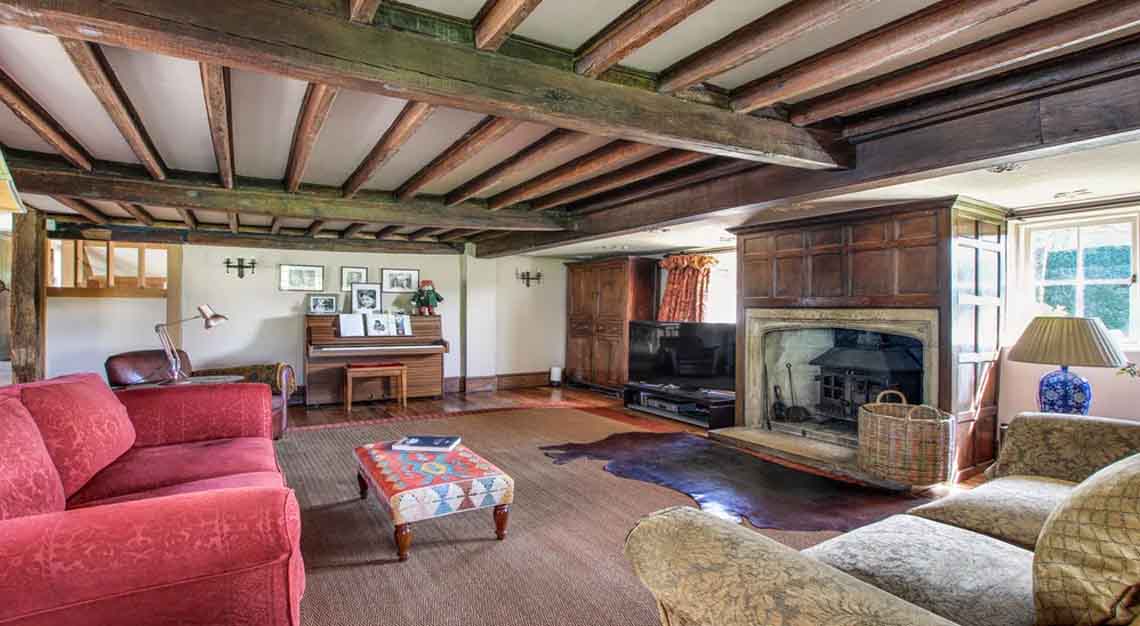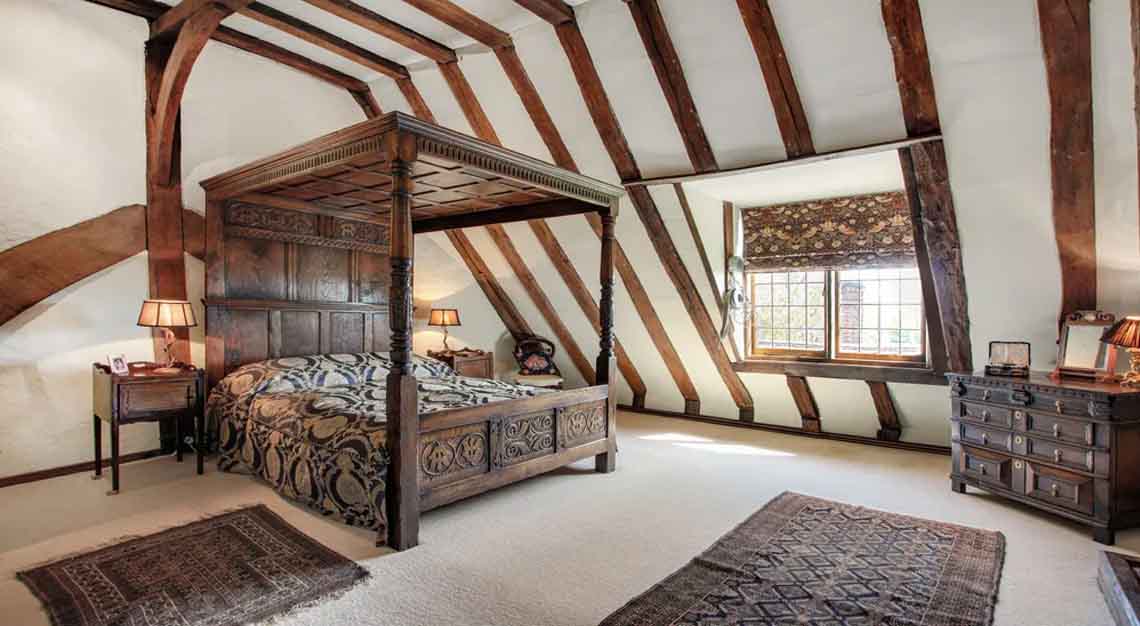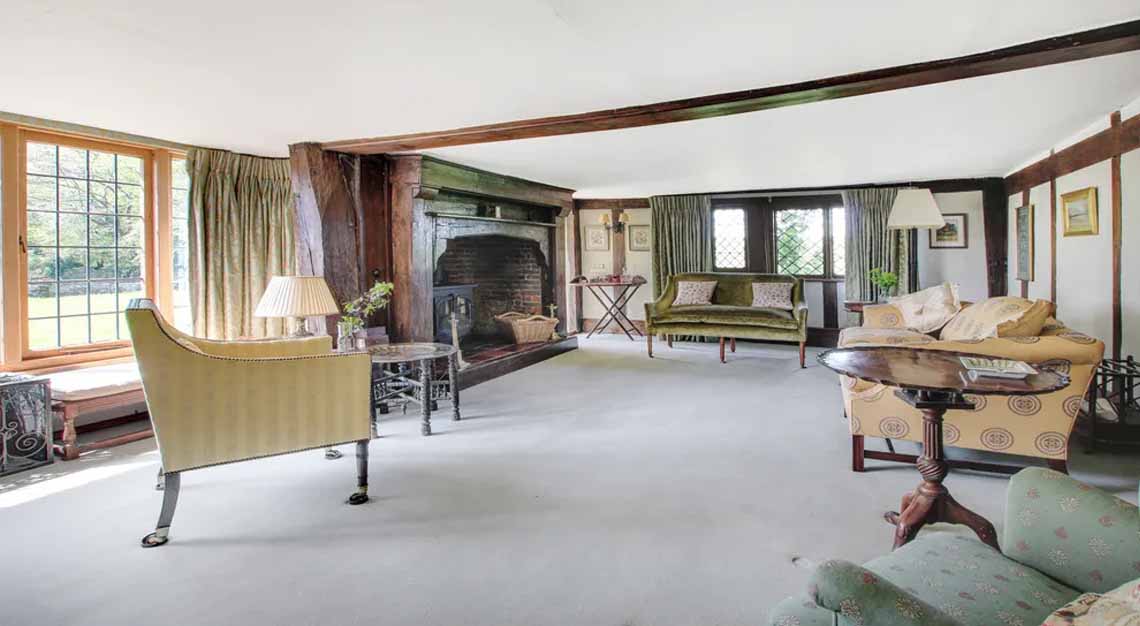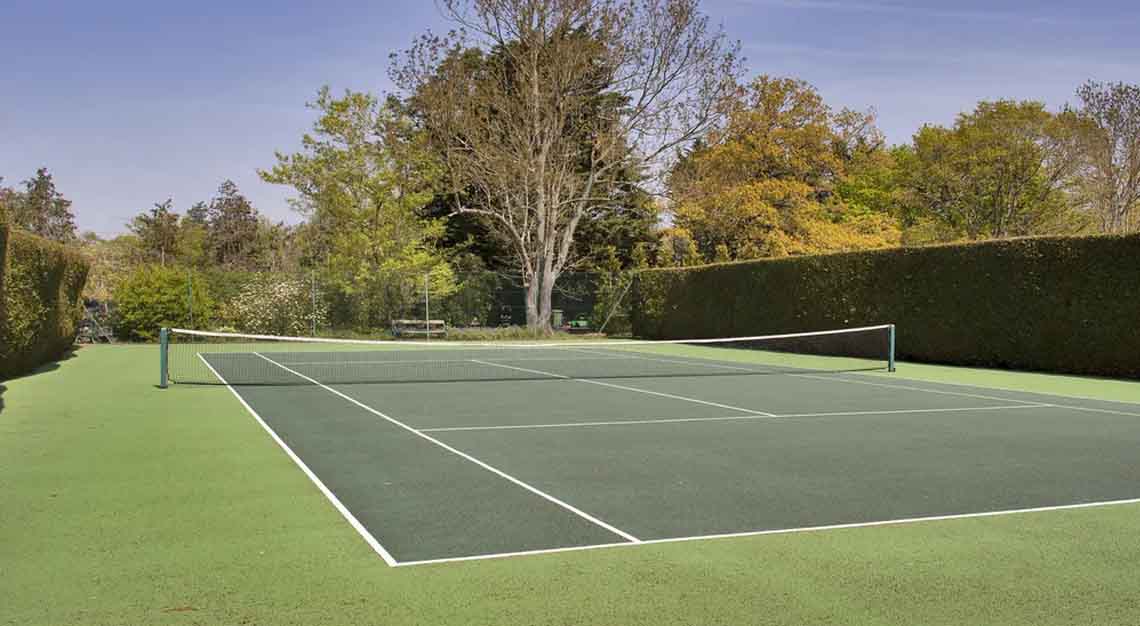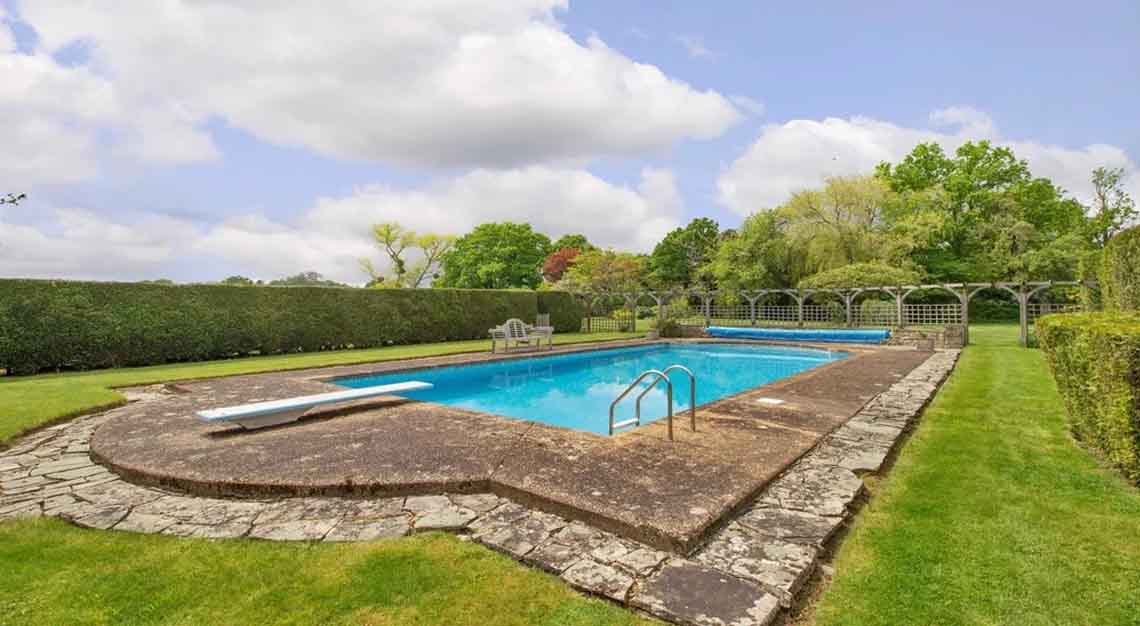 This story was first published on Robb Report USA