The streaming giant used high-end architecture and interior design to bring alive Amy's expensive world
In Netflix's Beef, the dramedy created by Lee Sung Jin and produced by A24, we watch as Amy Lau (Ali Wong) and Danny Cho (Steven Yeun) become embroiled in a road rage–fuelled feud that takes them to unexpected places across Southern California. One of the most central locations in the series is Amy's home, a lush Calabasas mansion that has Danny seething in envy at the difference in their lifestyles. Given how many scenes take place within that home, the streaming giant's production team knew they had to get the architecture and design exactly right—so, they used a combination of a real home's exterior in California's West Valley and elaborately constructed soundstages for staging the actual scenes inside.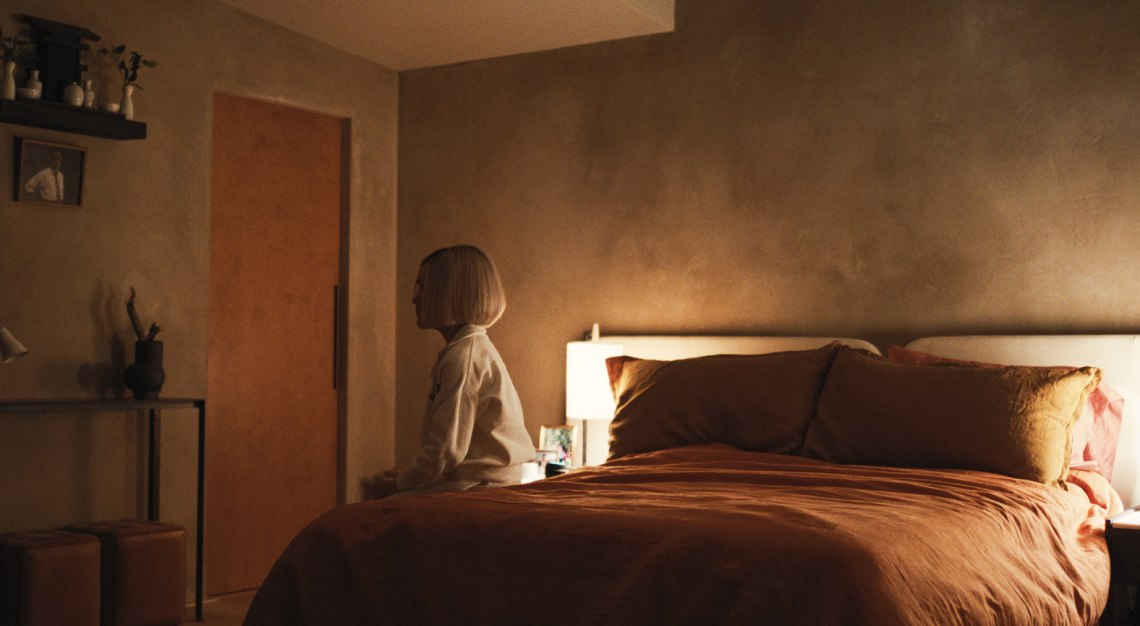 Location manager Michael Percival spoke to Netflix's Tudum about how he, along with his team, scoured Los Angeles to find the perfect exterior for Amy's house. They succeeded but then found the homeowner wasn't open to having her home used in production. Luckily, a property two doors down was willing to work with them on exterior shots, and they decided to build the interior themselves after taking design inspiration from these real homes. Production designer Grace Yun was responsible for constructing Amy's abode, reflecting both the character's curated taste as an ambitious entrepreneur and her somewhat tortured mindset.
Yun designed the open-plan space to feel like a prison in subtle ways, incorporating only straight lines and perpendicular angles, and even having the patio lead into another interior space, creating the feeling of no escape. The result is a beautiful yet somewhat confining environment, where sight lines continue looking into the house, making viewers feel trapped and reinforcing the idea of being stuck in a never-ending cycle.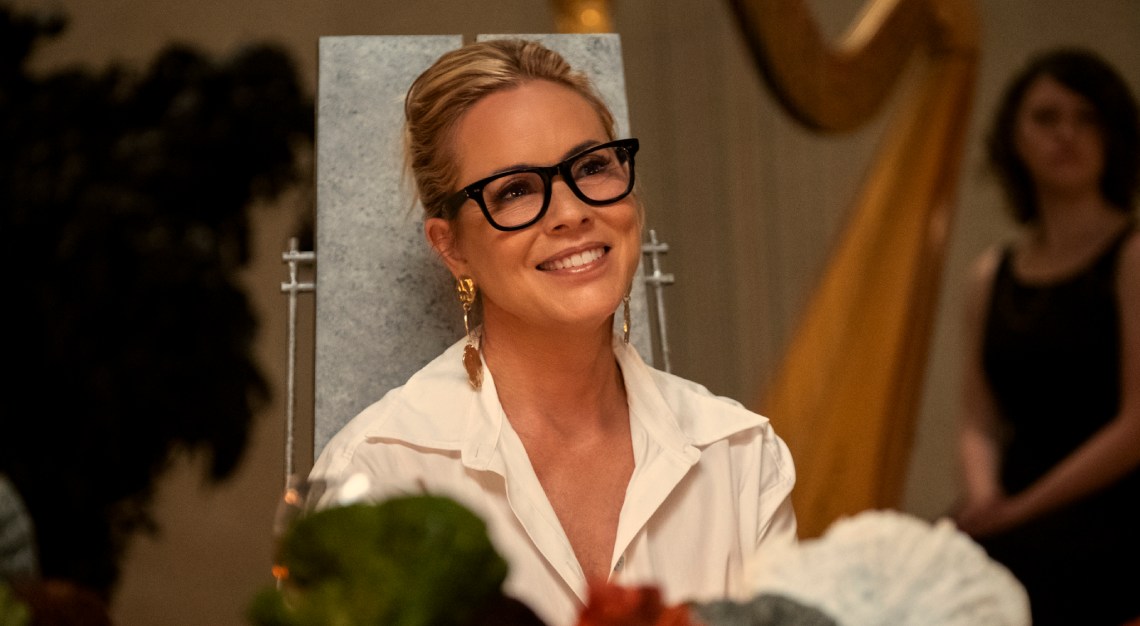 But Amy's house isn't the only luxurious bit of real estate that builds out the world of Beef: As the series progresses, the action shifts to the palatial estate of Jordan Forster (Maria Bello), Amy's billionaire boss. Her home is the epitome of elegance and serves as a reminder of the vast divide between her and the rest of the cast, even the comparatively wealthy Amy. For Jordan's mansion, Netflix was able to shoot at a property known as the House of the Book, an architecturally significant building situated on the 1,092-hectare Brandeis-Bardin campus of American Jewish University in Brandeis, California.
Designed by architect Sidney Eisenshtat in 1973, the brutalist-style concrete structure is the largest building on the university's campus. Its unique cylindrical architecture and dramatic features make it an ideal filming location, having previously been used for productions such as Star Trek VI: The Undiscovered Country and the Mighty Morphin Power Rangers television series.
In Beef, the House of the Book becomes Jordan's intimidating abode, a space designed to upstage Amy's world, per Architectural Digest's conversation with production designer Grace Yun. Yun captures Jordan's penchant for appropriation by filling the rooms with priceless cultural artefacts: "She wants to own and conquer," Yun says of the character, similar to her plans for taking over Amy's company, Kōyōhaus.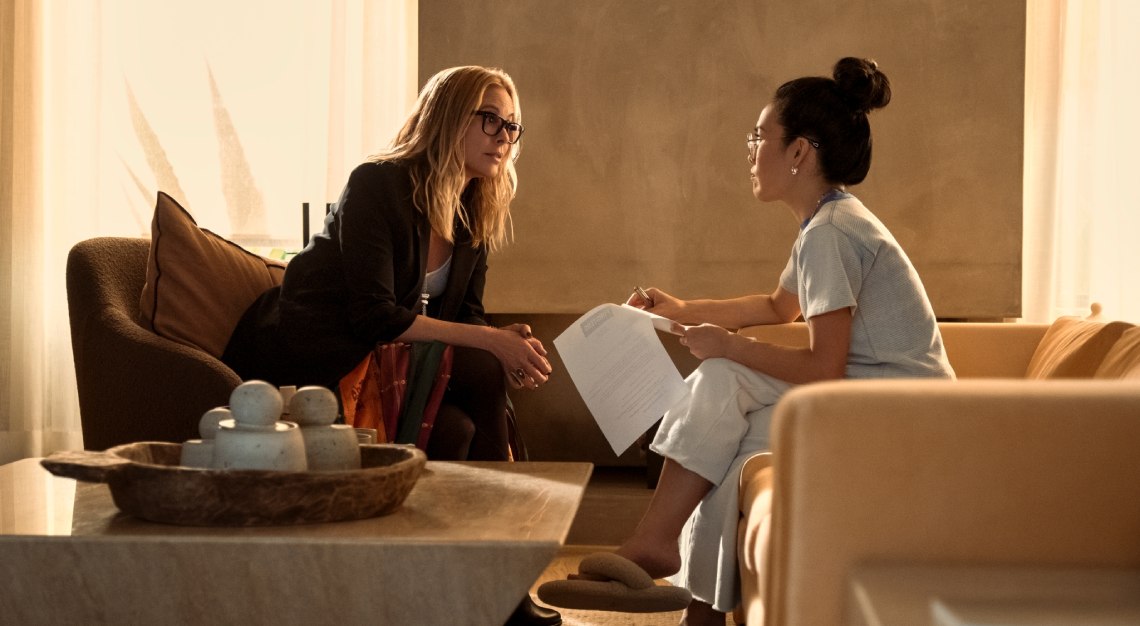 Amy's home and Jordan's estate in Beef are not only stunningly designed spaces but also serve as subtle symbols of the characters' desires, ambitions, and conflicts. Danny's precarious financial situation throughout throws the majesty of Amy's and Jordan's homes, as well as other luxe locales they visit, into sharp relief, and even the disparity between the two properties creates the impression of never being able to climb high enough on the totem pole to really matter. Hence, Amy's and Danny's endless rage: just like Amy's claustrophobic home, the Sisyphean climb to the top appears to never end.
This story was first published on Robb Report USA