Coliwoo Orchard, Orchard's largest co-living residence, is the latest example of how LHN Group is spearheading the real estate management industry
Savvy and astute, Kelvin Lim has grown accustomed to wearing many hats. He's the executive chairman, executive director and group managing director of LHN Group, a real estate management services group that has a hand in space optimisation, facilities management and logistics services all at once.
LHN Group's latest co-living residence, launched under its subsidiary brand Coliwoo, is a testament to how far the group has come since its origin as a sawmill factory. Coliwoo Orchard is the largest co-living residence of its kind in the vicinity, boasting a contemporary palette of brass, gold and wood alongside local artworks, with plenty of communal areas like a swimming pool, co-working lounge and gymnasium.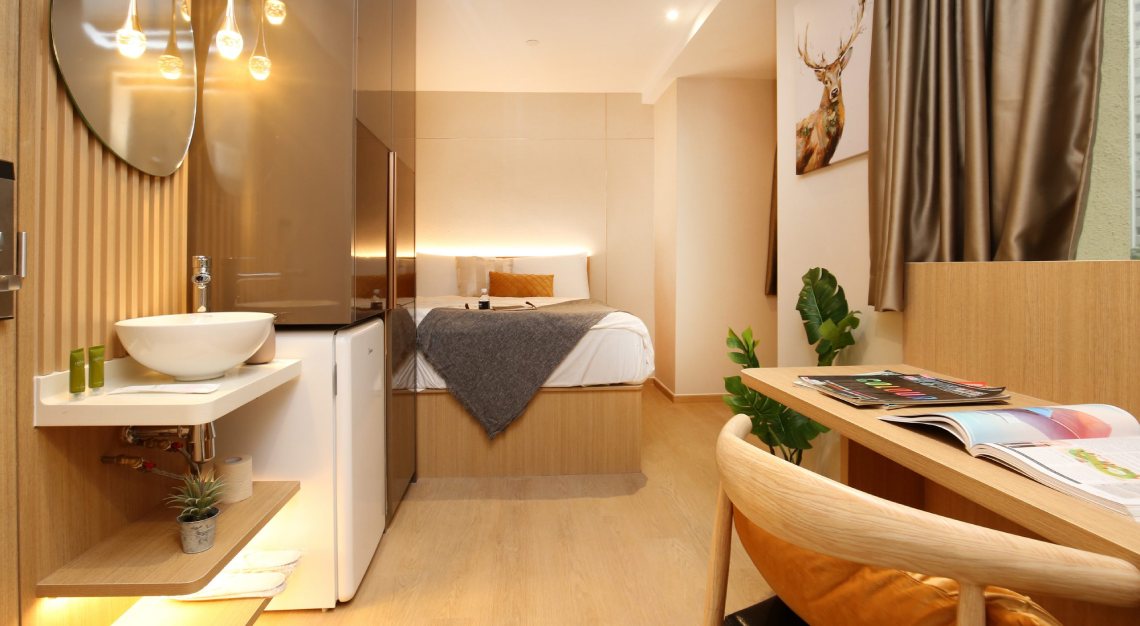 "The launch of Coliwoo Orchard represents a landmark point for Coliwoo and LHN Group, as this will be our most iconic location yet," says Lim. "We want to provide potential renters with increased accessibility to the various offerings in the heart of Singapore… a stylish, green, and functional place to call home."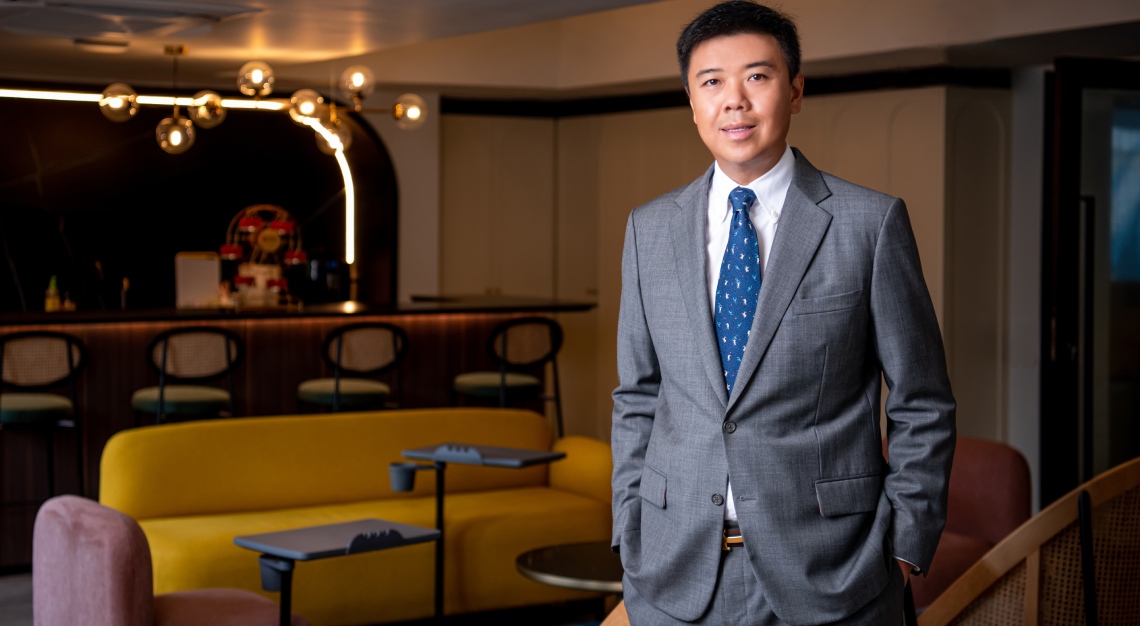 LHN Group currently revolves around three main business segments: space optimisation, facilities management and logistics services. During the early years, we started with leasing warehouses and manufacturing spaces to industrial clients. To stay ahead of the curve, however, we shifted our focus to curating and maximising the potential of underutilised spaces—whether industrial, commercial or residential—by improving their net usable area, look and feel, before leasing them to tenants. The facilities management aspect of the business deals with property, car park and energy maintenance, while our logistics arm entails transportation and container depot services.
I'm driven by a desire to create meaningful space concepts, which necessitates a keen awareness for how people live, work and interact with their environment. One of our most successful concepts, for instance, is Work + Store, which provides small business owners with designated storage spaces to better manage stock and process orders. This was because we observed an increasing number of e-commerce players who lacked adequate self-storage facilities to properly fulfil their orders. Of late, we've also doubled down on creating premium co-living spaces, providing younger Singaporeans, expats and overseas students with affordable living solutions amid rising property prices and rental rates.
When embarking on a new business venture, always expect to encounter a steep learning curve. Many years ago, we entered the F&B industry but were forced to exit because it was a radically different business model that fell beyond our reach. In exchange, however, we gained valuable insights into digital marketing, identifying talent and project management. Consequently, when we had the opportunity to enter the mattress manufacturing industry, we capitalised on those lessons to appoint the right leaders, execute effective social media campaigns and outsource the manufacturing process overseas to substantially lower costs and boost sales.
A good producer does not equate to a good leader. He or she must be able to gel with the whole team in the fastest time possible. In business, longevity goes hand in hand with building relationships. There are many businesspeople who don't invest the time and effort to build a good team of people, which hinders them from scaling in the future. People are the cornerstone of any successful business—identifying the right ones and growing together with them, either through testing their limits or expanding their skillsets, is key.