Tuesday morning's rescue of Vendée Globe sailor Kevin Escoffier – whose 18.3-m racer sank just seconds after breaking apart – was not only unlikely, but miraculous
One of the most dramatic sea rescues ever in the Vendée Globe happened early morning on 1 December, when Kevin Escoffier, skipper of the abandoned racing yacht PRB, pulled himself from a life raft and onto a competitor's boat in 5.5-m swells and howling winds in the Southern Ocean. Jean Le Cam, who had diverted his 18.3-m yacht Yes We Cam! to search for Escoffier, had himself been rescued 12 years earlier in this nonstop, single-handed, round-the-world sailing race.
Within two weeks of its start, the ninth edition of the Vendée had seen two of its top boats break up in the ocean. Jérémie Beyou's boat Charal lost its mast just two days into the race, and limped 966 km back to the starting point in Les Sables d'Olonne, France. A rudder on Hugo Boss broke in the middle of the Atlantic and its skipper Alex Thomson was forced to leave the race and sail 1,931 km towards Cape Town, South Africa. Thomson had been favoured to win this year's Vendée with his highly technical and very fast foiling yacht.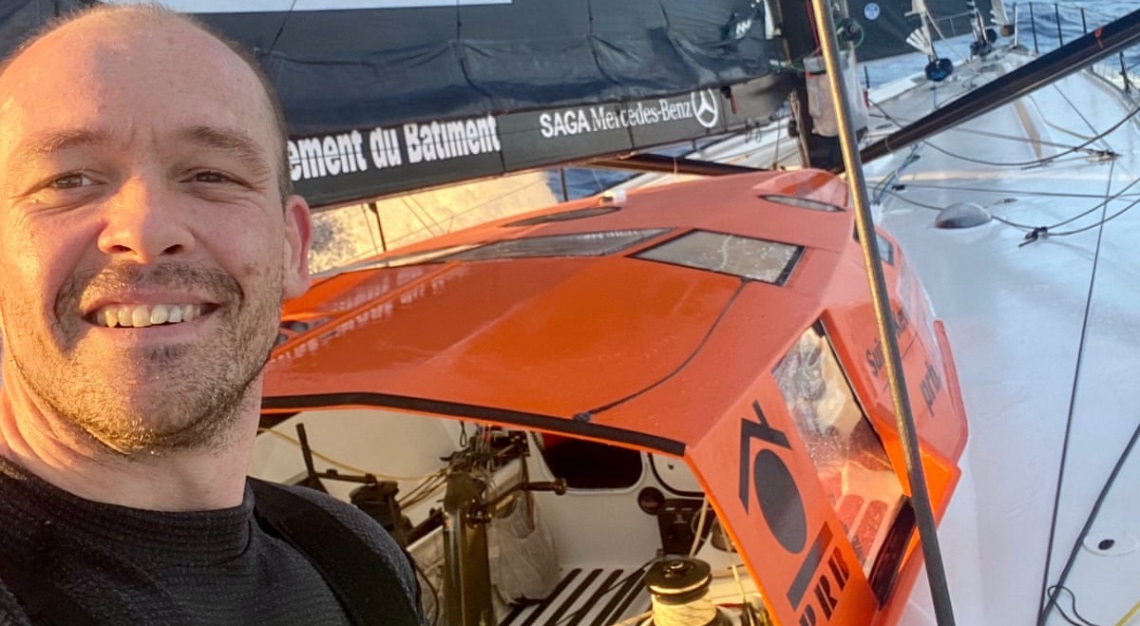 But PRB's sinking on Monday was the most dramatic – and dangerous – event in what is considered the most extreme race in sailing.