If any single clothing brand can claim to be born of romance, it's Vilebrequin. Its story begins in the summer of 1971, when founder Fred Prysquel found himself so besotted with a young woman he'd met whilst on holiday in Saint Tropez, he travelled back there to win her favour. There was one major obstacle on his path towards amorous fulfilment, though: Prysquel felt crushingly self-consciousness in the ultra-tight trunks popular at the time. Having observed what surfers in Borneo and Australia were wearing, he made, for himself, what would become modern swim shorts.
Before long, requests for similar pairs were coming in right the way along the coastline uniting France and Italy, so much so he began sourcing colourful fabrics from Africa and had to recruit any local who owned a sewing machine to keep up with demand. Fast-forward half a century and Vilebrequin is one of the foremost luxury swimwear brands in the world, famed for its bold, statement prints.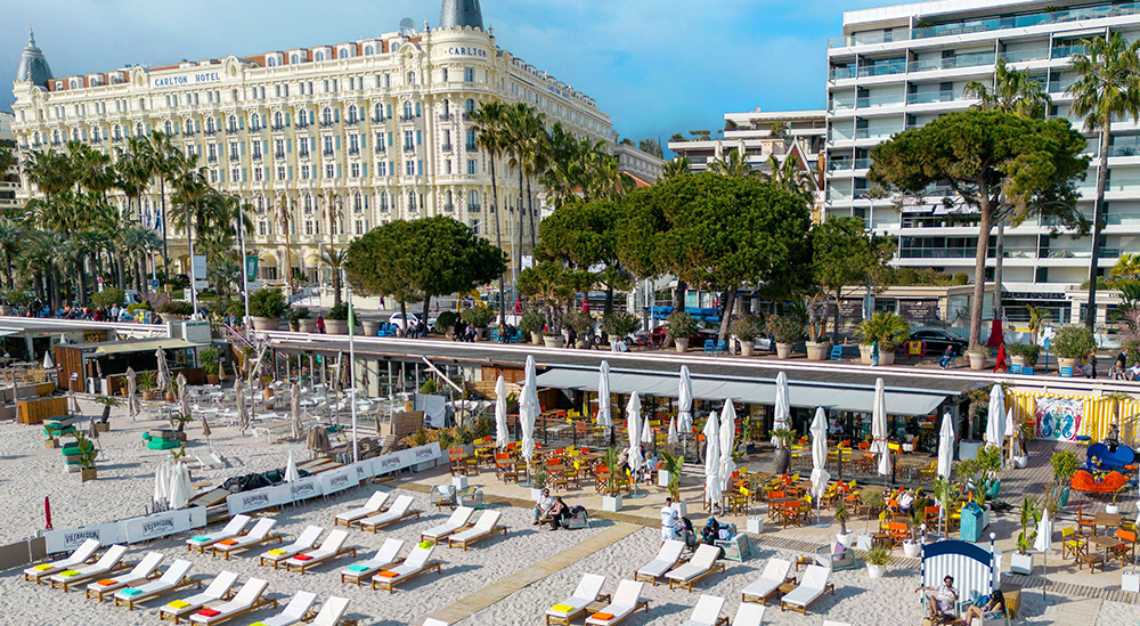 Its spiritual home remains the French south coast—and particularly, the region's beaches—which is surely why the brand has now taken over one of Cannes' best-loved private parcels of coastline, L'Ondine, which is situated just below the boardwalk of the iconic Croisette. The entire space has been re-imagined, with Vilebrequin's vibrant aesthetic in mind, by interior designer Vincent Darré. Expect sea-weathered wood panels, tiles and ceramic pots emblazoned with hand-painted sea creatures and lush greenery on the outside, whilst in the bar and dining area guests will sip cocktails such as "Ondine Fizz" or "Beach Bubble," and pick dishes from a locally-inspired menu of grilled octopus, lobster and salad surrounded by quirky nautical curiosities and furnishings many will recognise as Vilebrequin prints from the past.
"First we made the costumes. Now we're making the set," comments Vilebrequin CEO Roland Herlory. "The beach is where Vilebrequin was born. And it's where we belong. Every summer since 1971, it's been the backdrop to the art of living in the sun. It was only a matter of time before we put the la plage "centre stage", installing our turtles and parasols on the Côte d'Azur."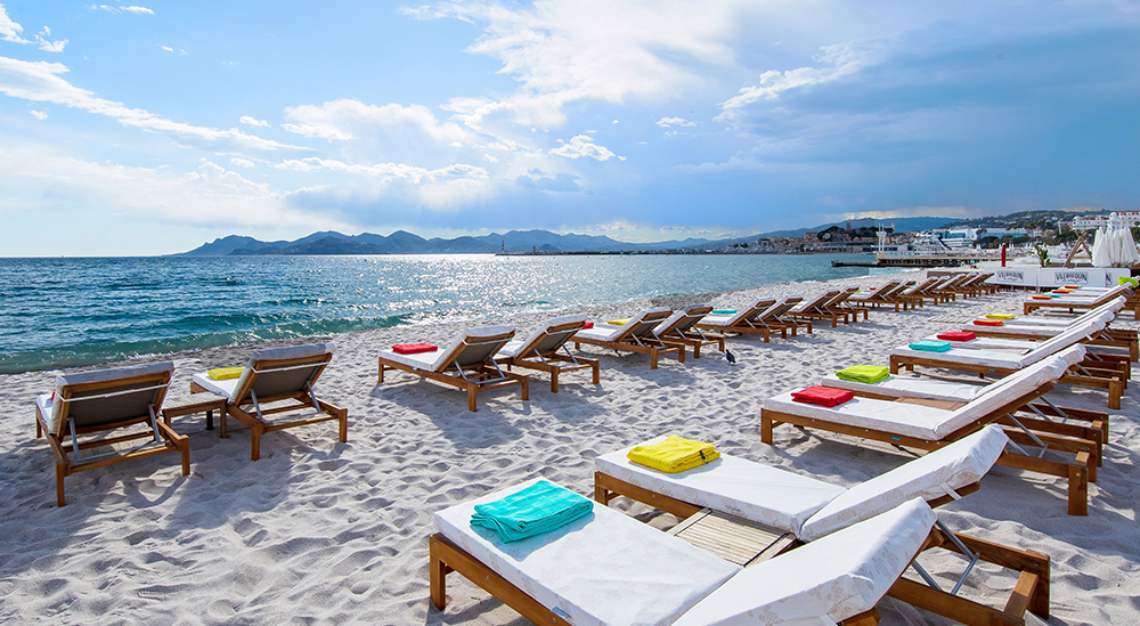 Adds Darré: "Like a ray of light, Vilebrequin La Plage shines in the daylight. By night, the stars illuminate the bar and turtles shimmer on tabletops. Everything is designed to make your vacation feel like a Technicolor film where you are the leading actors."
This story was first published on Robb Report USA