Hermès' spring/summer 2019 menswear collection is replete with wearable summer classics
Hermès does not call itself a luxury maison. It was something that I never completely understood until I travelled with the brand to attend its Men's Universe extravaganza in London. Don't get me wrong: every detail of the trip, from our stay at The Savoy to the truffled mac and cheese at the lavish launch party, was hedonistic.
But as I dug deeper into the maison's ethos, I discovered that this is a brand where creativity thrives in an open, family-oriented environment; where art, culture and craftsmanship form its core philosophy, manifested in the way Hermès continuously marches to the beat of its own drum, whether through its leather goods, ready-to-wear, or even the parties it hosts.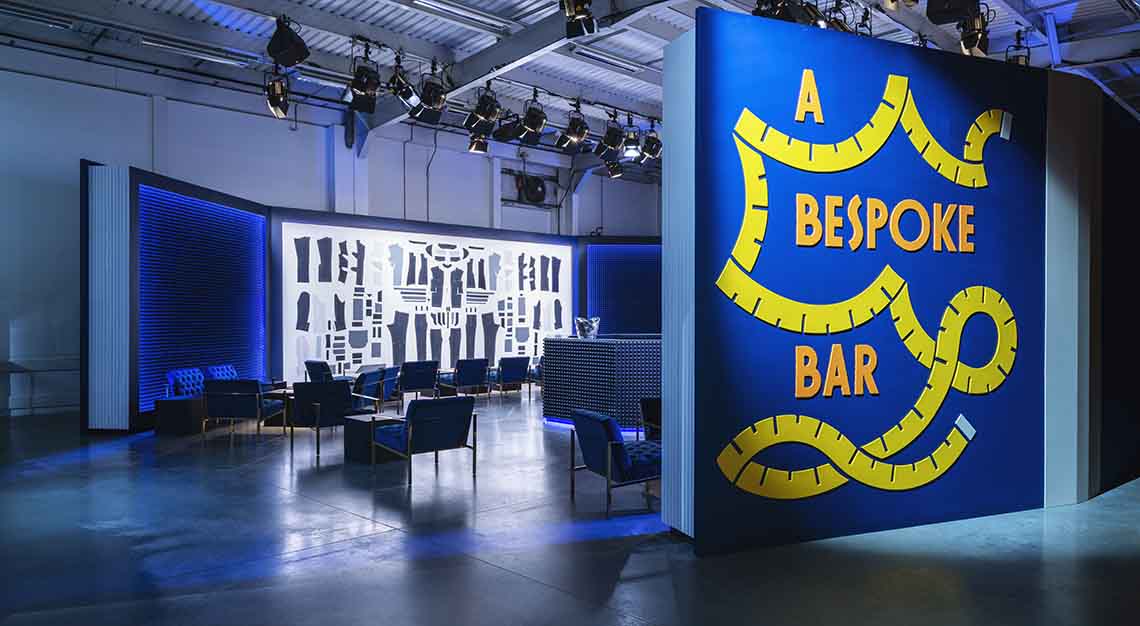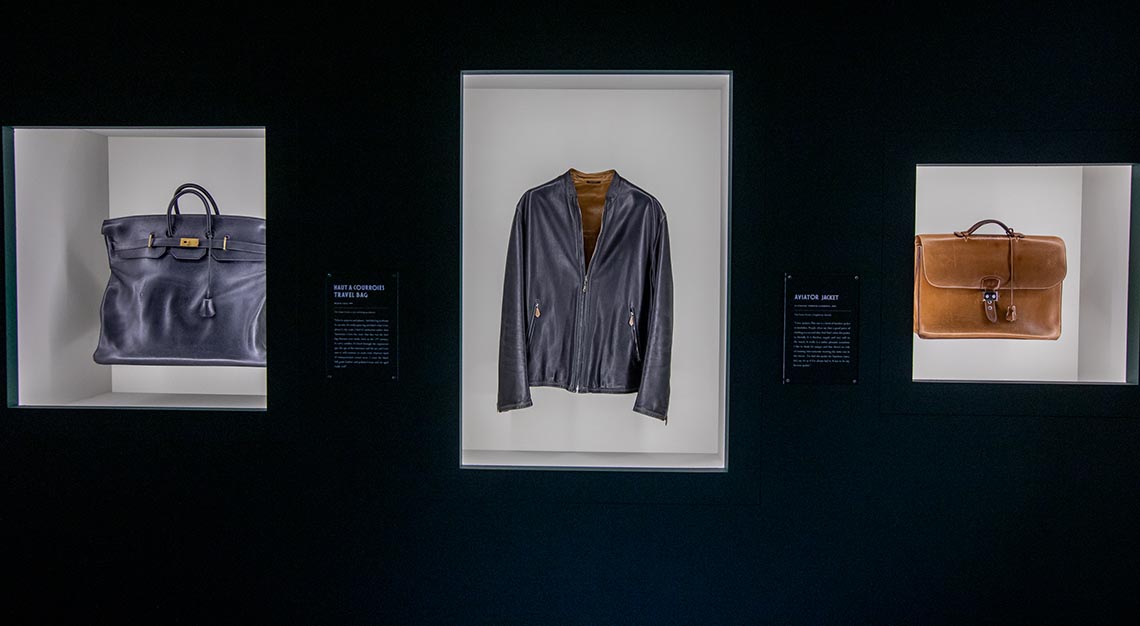 This philosophy was celebrated at the maison's Men's Universe event in London, where it showcased its spring/summer collection in a purpose-built structure big enough to host a runway, a 20-minute fine dining restaurant, and many, many Instagram-friendly corners.
Helmed by Véronique Nichanian, who's been at the maison since 1988, the menswear show featured a host of chiselled, cheekbone-blessed models alongside "real" personalities such as design specialist Nick Vinson, dancer and choreographer Akram Khan and multi-hyphenate Jamal Edwards. It was a diverse runway, for sure, but what it proved was that Hermès' clothes are meant to be worn on and off the catwalk. In an era where gender-bending silhouettes and tighter-than-tight gear rule the runway, it was refreshing to see a collection that is just so wearable.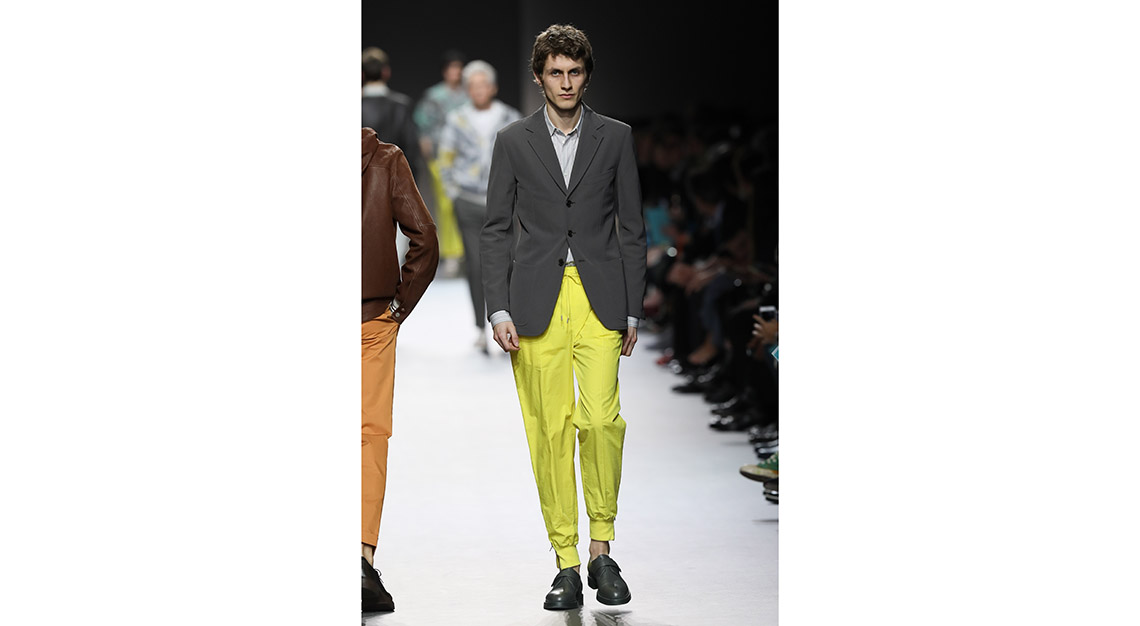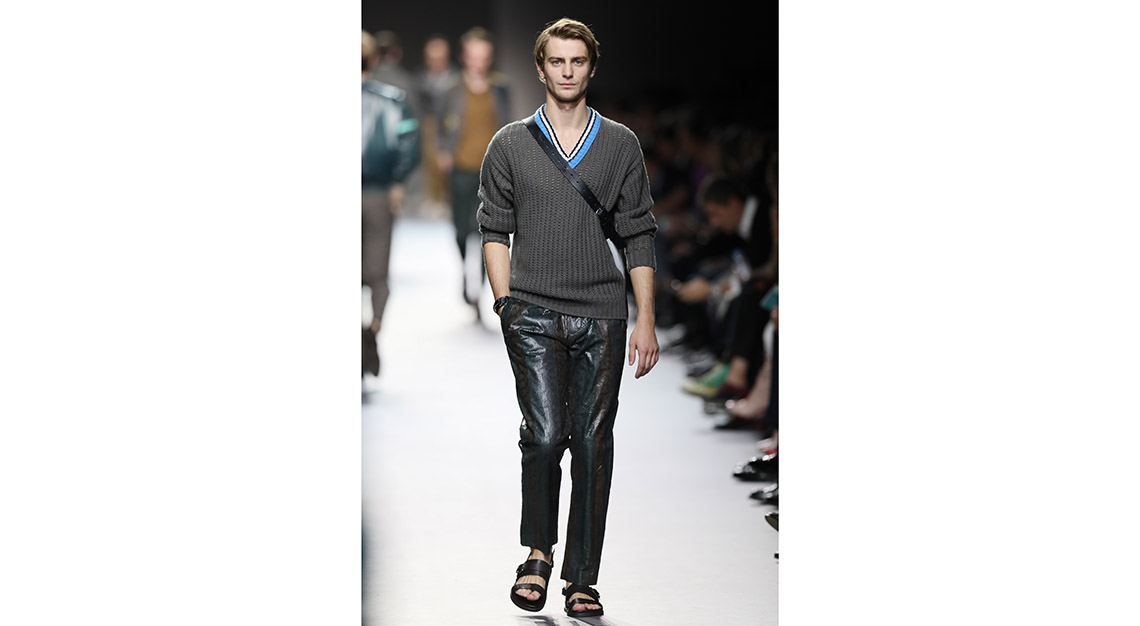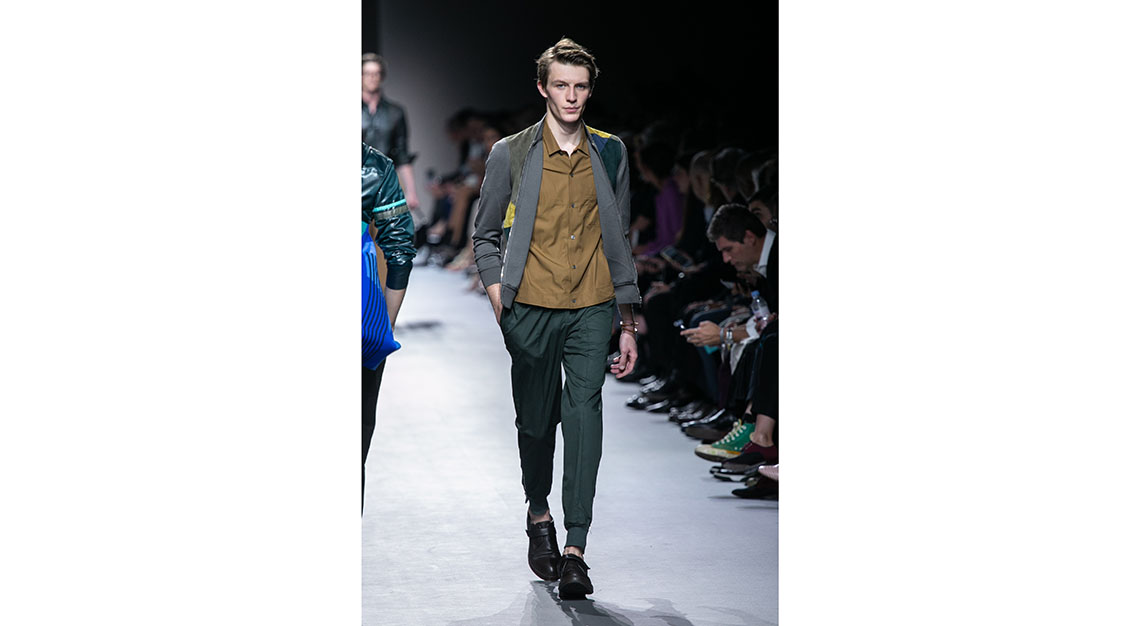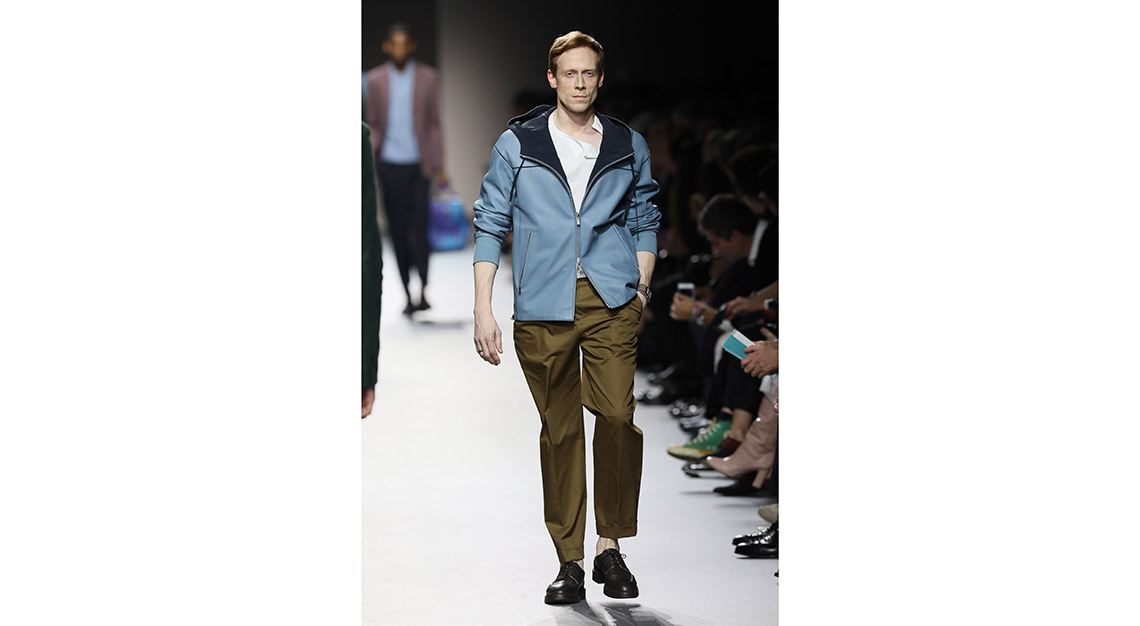 There were your safe greys, blacks and blues, but all executed in that insouciant Hermès fashion: carrot-top trousers were relaxed, but not comical. Bomber jackets were boxy, but with geometric solids painted across the chest. Suits were presented with trousers with elastic waistbands, paired with open-neck shirts and bum bags. These were looks that could easily translate from the runway to the street, without causing anyone to bat an eyelid. And this is what Hermès does exceedingly well: expand on its classic style, while constantly adding a touch of playfulness through materials, colours and patterns.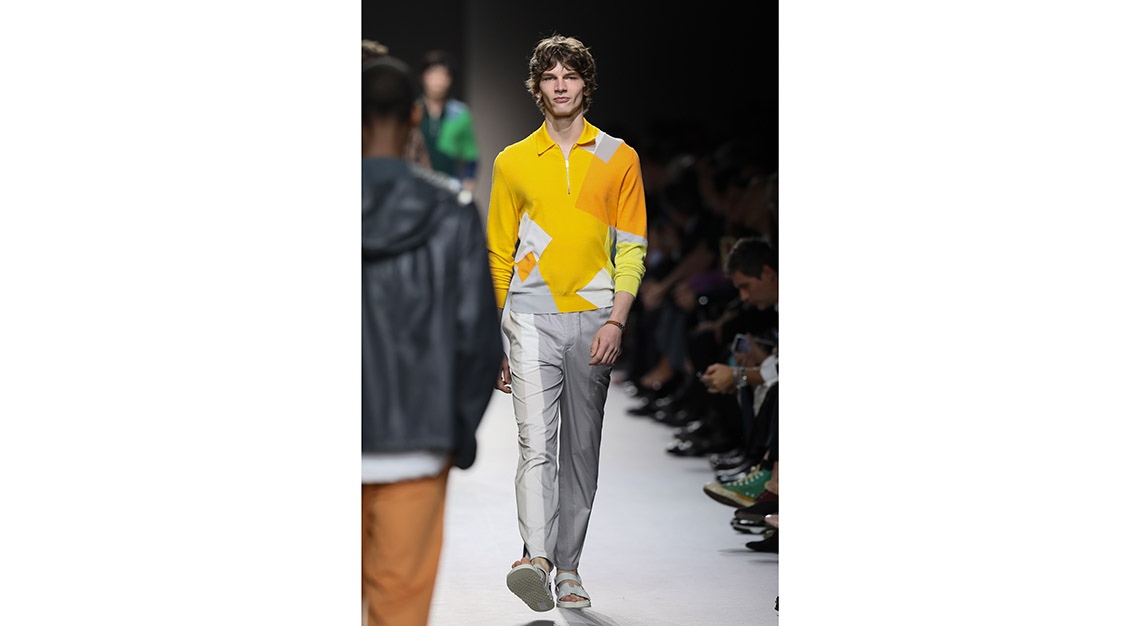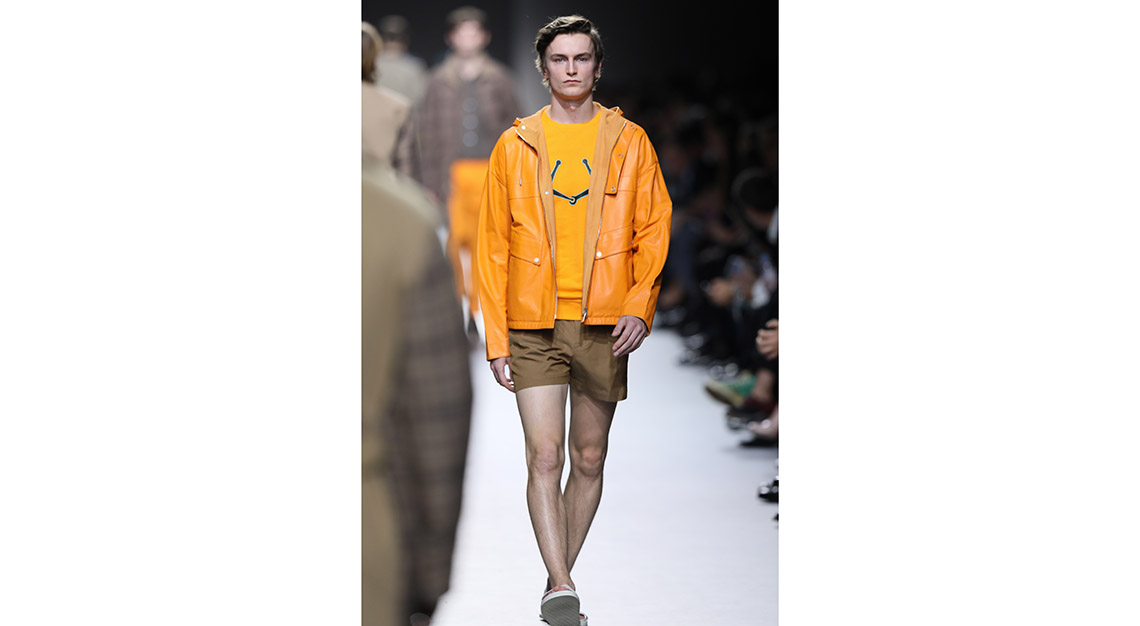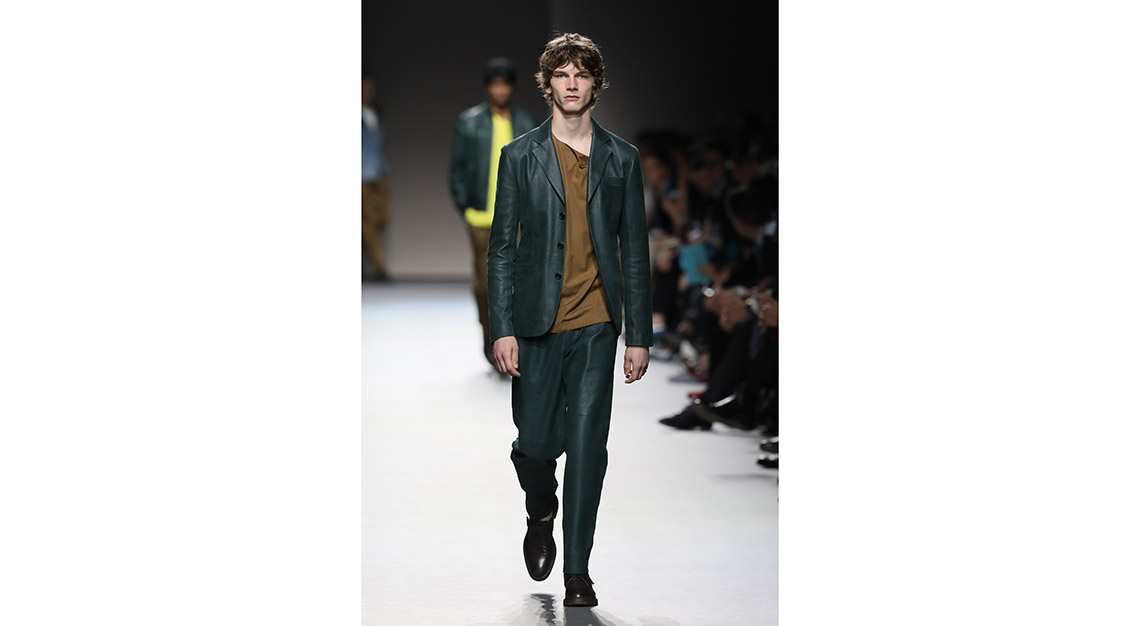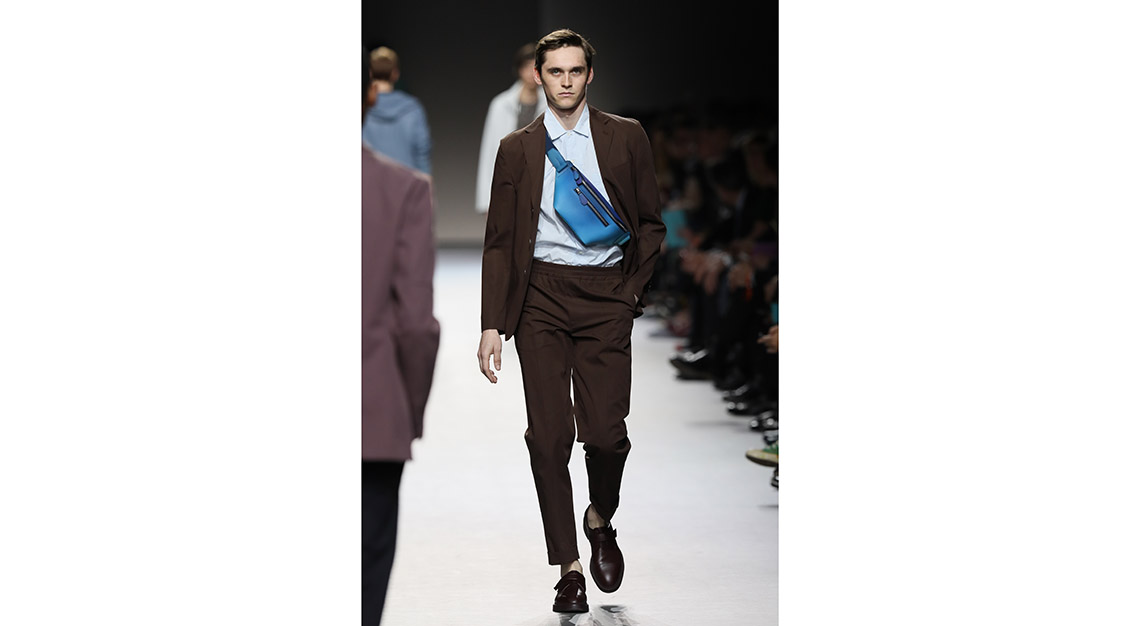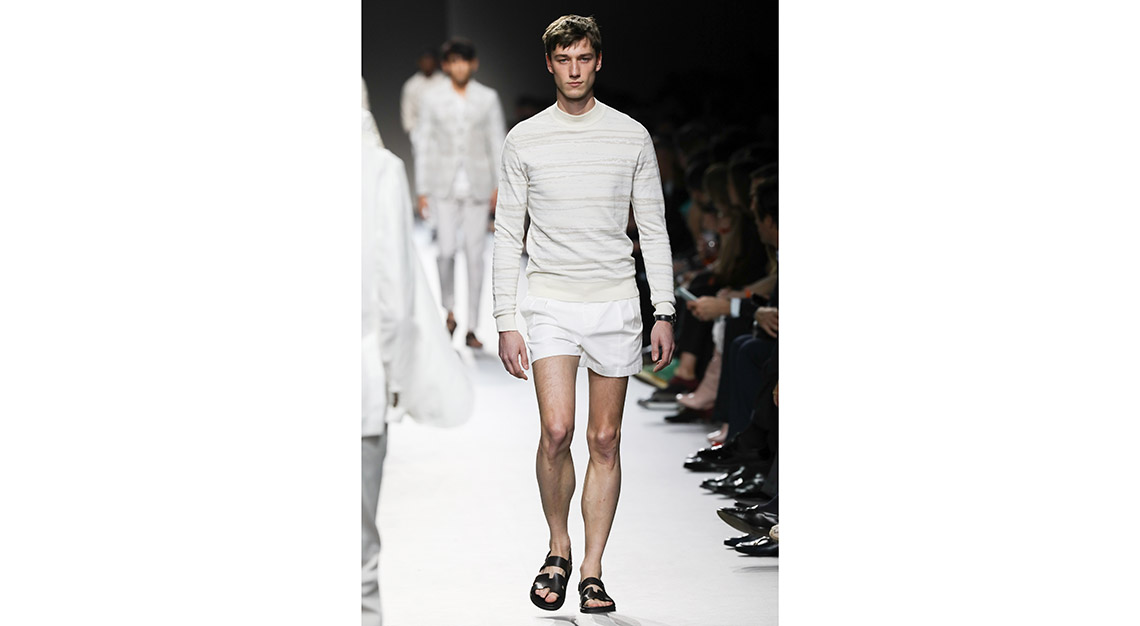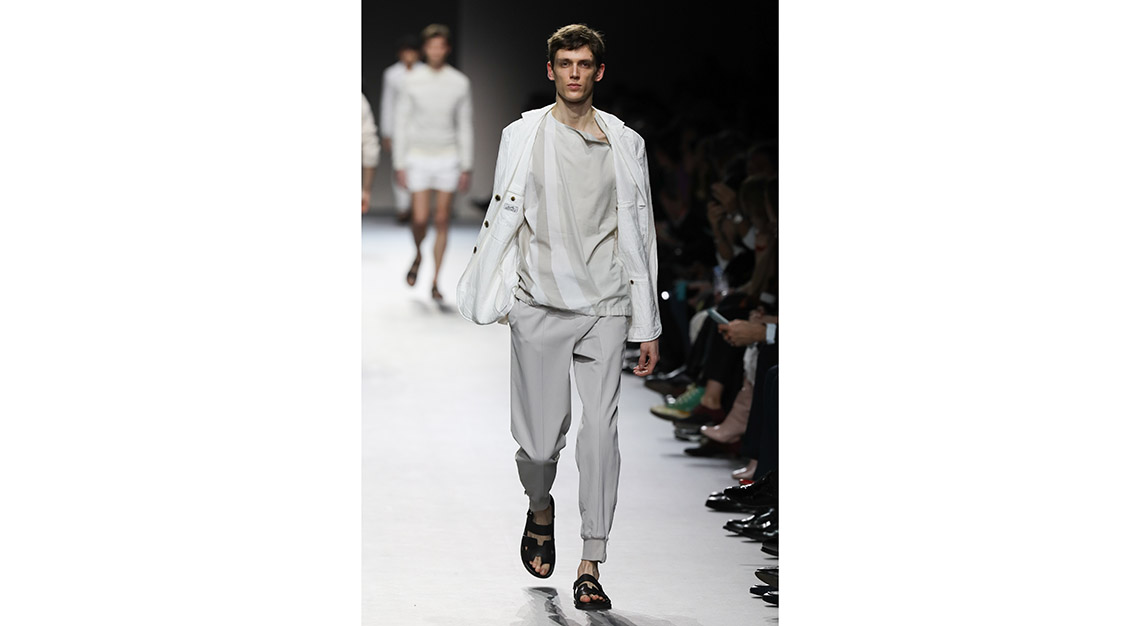 While the show started with an explosion of oranges and yellows, it segued slowly to moss green and khaki, to finally a sombre palette of whites. The attention to detail was typical of Hermès, bien sure: suits in full leather would probably cause Singaporeans to baulk, but the tailoring was so relaxed that in the moment, we were tempted to click buy. Another all-leather look we were totally into was the tracksuit.
What caught our attention, too, was the oversized Birkin dyed using a special technique, resulting in an artistic collision of purple and blue.