Here's an ultimate guide to twinning with your little ones
The art of twinning, where both mother and child wear identical outfits or a variation of the same style, isn't easy to pull off – it requires plenty of dedication as well as meticulous planning and shopping. Plus, there's always that risk of looking trite or juvenile. For this coming Mother's Day,  get inspiration from these luxury fashion labels that offer a range of charming and chic matching dresses, outerwear, bags and accessories for both adults and kids.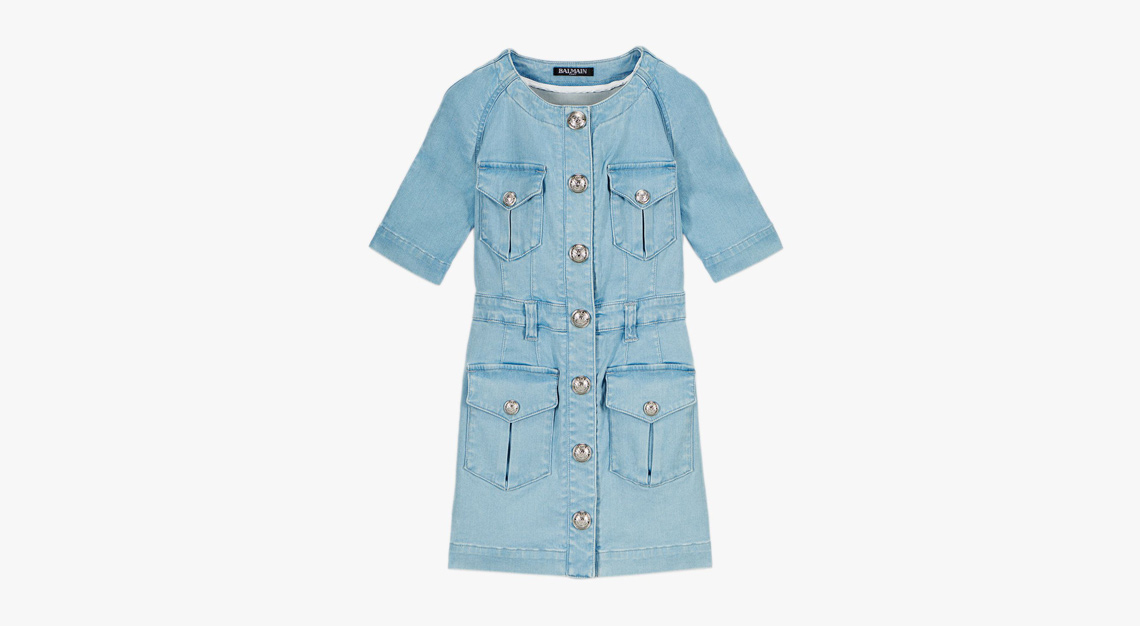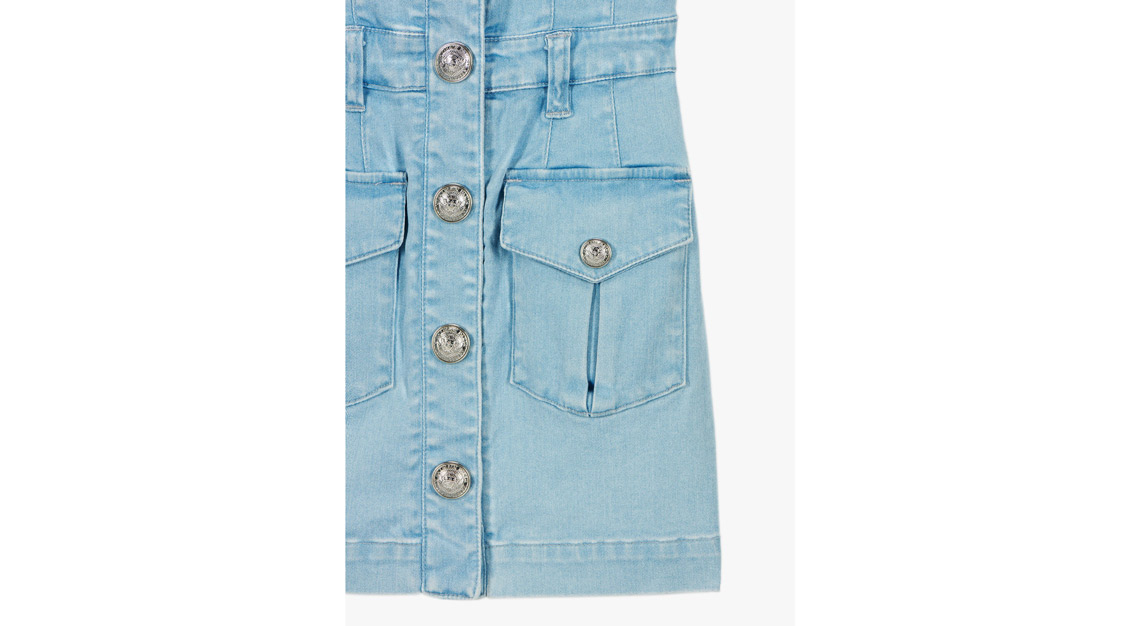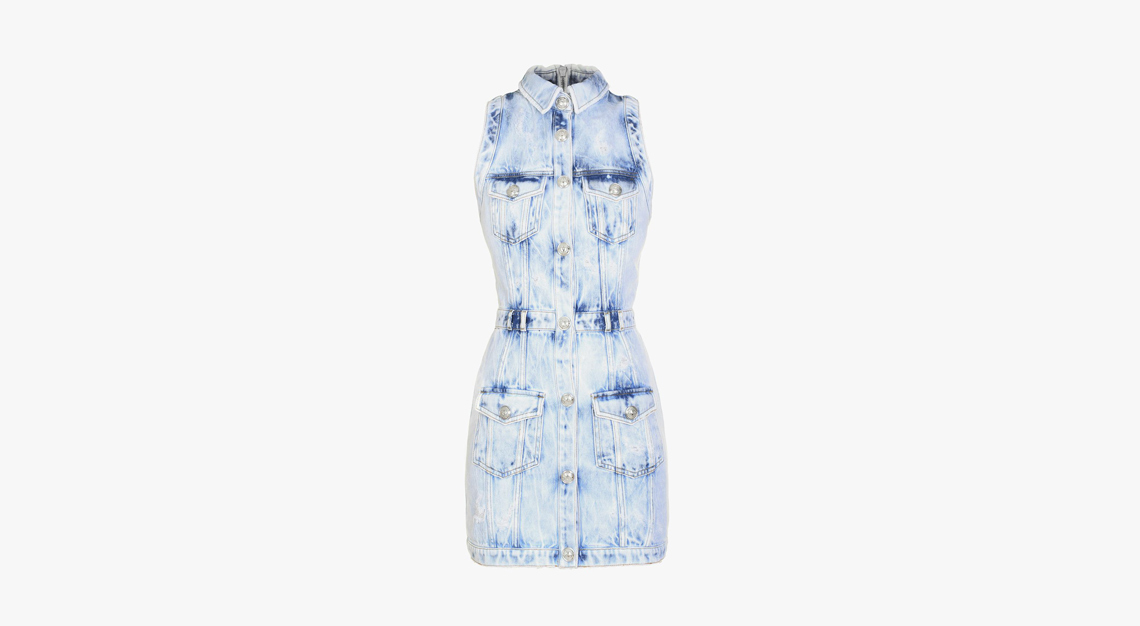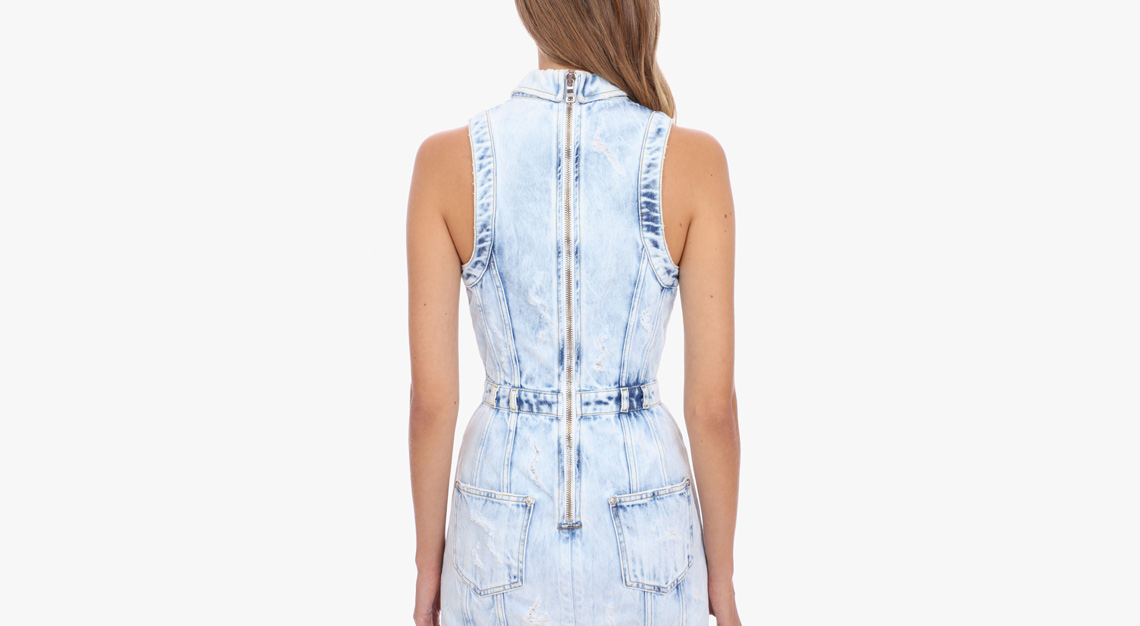 Balmain
Fashion is temporary, denim is eternal. This is what French luxury fashion house Balmain believes in, as evidenced by its iconic range of denim dresses, jackets, shirts and jeans which are continuously given a breath of fresh air in every season. The short faded denim dress and buttoned denim dress make for a stylish yet timeless combination for both women and girls; the former sports a tailored collar and chic flap pockets with a zipper fastening at the back, while the latter comes in a darker shade of blue with buttoned fastenings and similar flat pockets.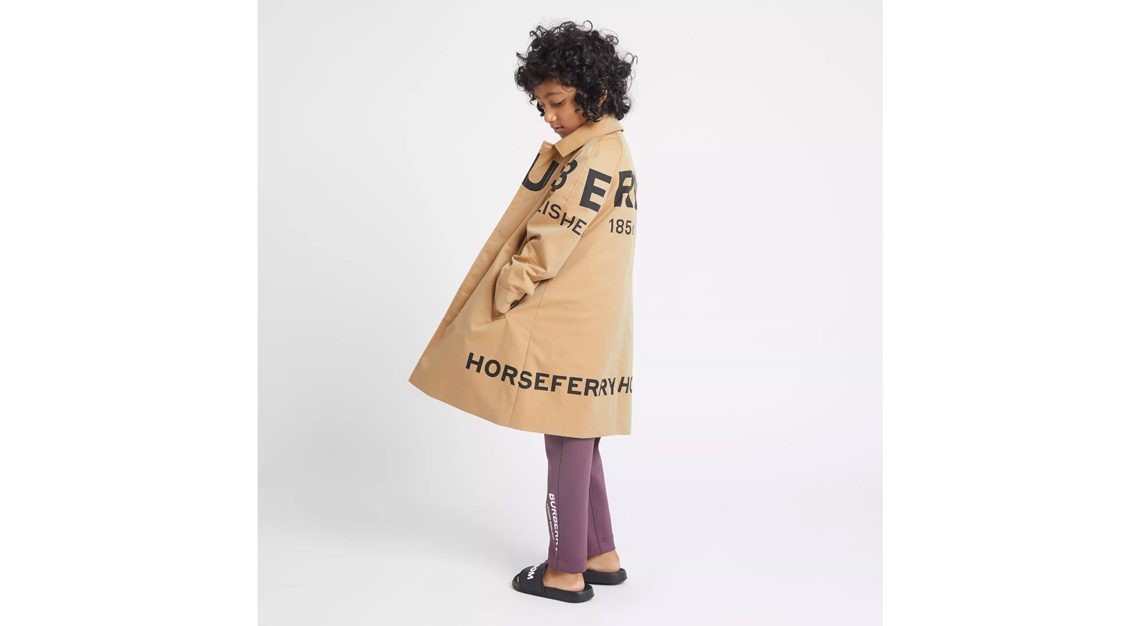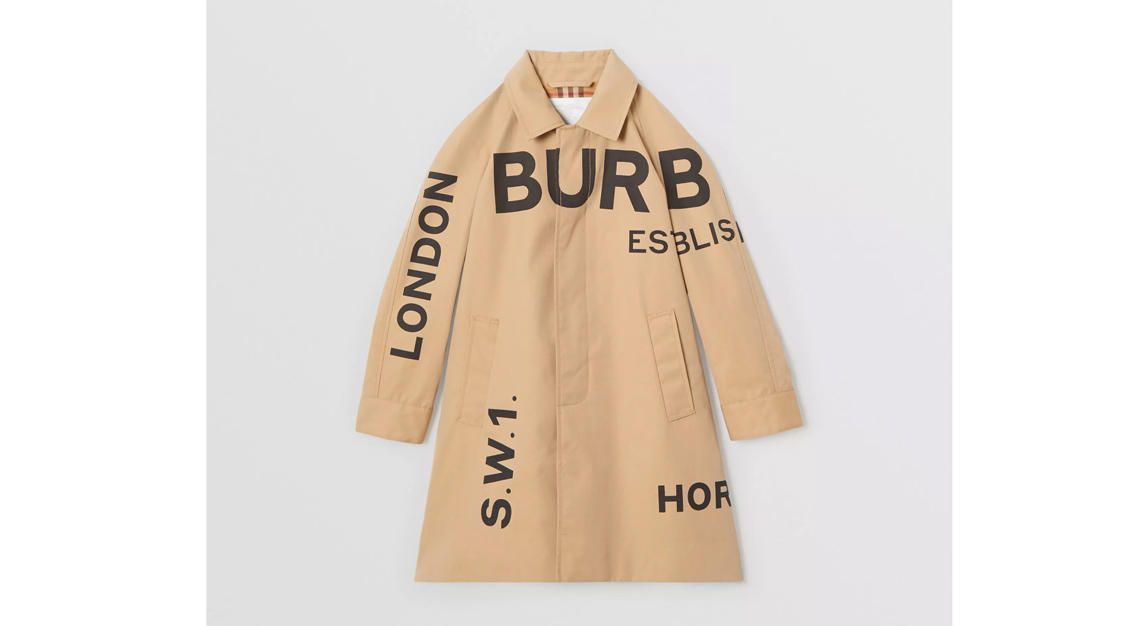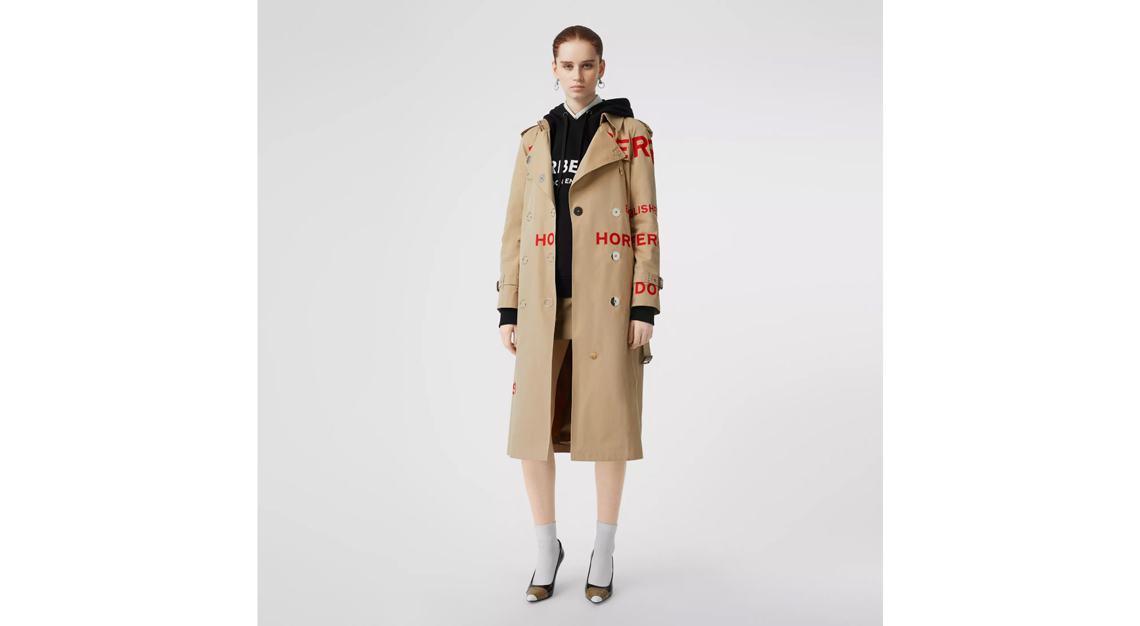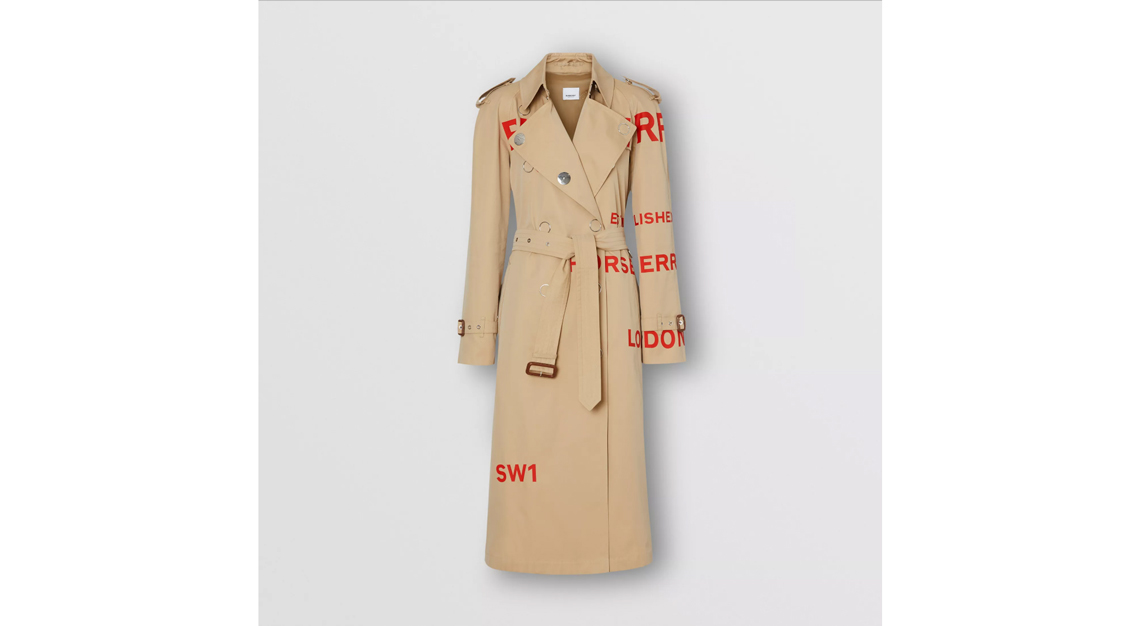 Burberry
Burberry has always been a purveyor of stylish, statement-making outerwear, and its signature gabardine trench coat (a design that was coined in 1879, even before the first World War) continues to be a crowd favourite. The Horseferry Print Cotton Gabardine Trench Coat is made available for both the young and the young at heart; the coats are crafted out of English-woven cotton gabardine and bear the symbolic runway Horseferry print. The only difference between the two is the colour of the printed motifs, and the adult coat is also given an extra dose of chic with runway press studs.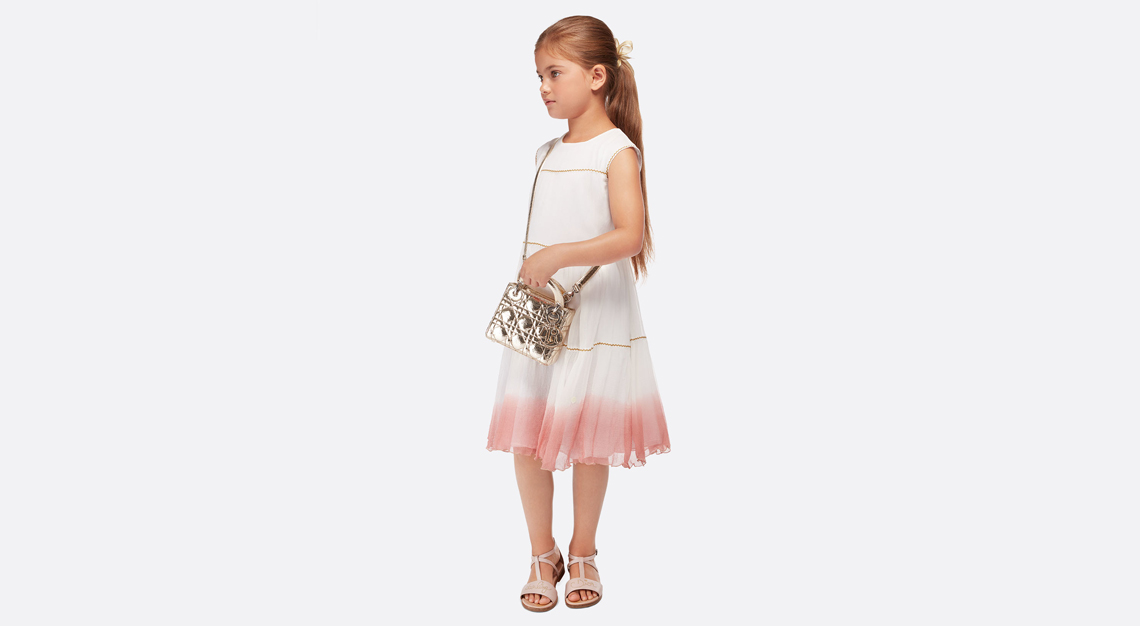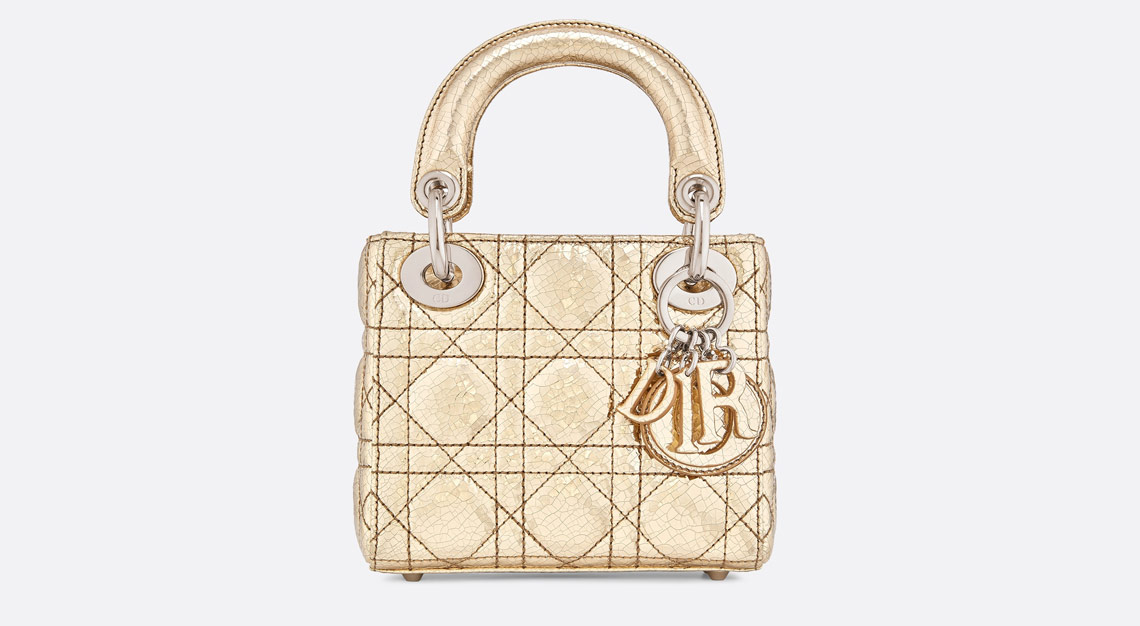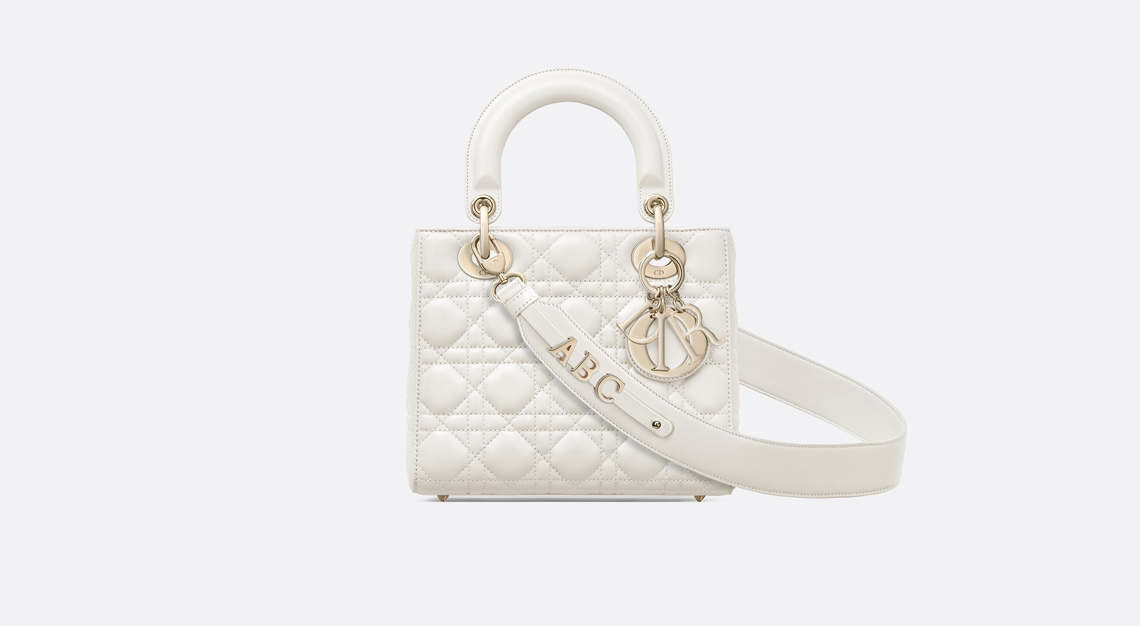 Dior
Little girls love to play dress up, and what better way to indulge their fantasies than with their very own Lady Dior bags? French luxury fashion house Dior has created a plethora of matching accessories for both mum and daughter to have fun with, and the signature Lady Dior bag is one of them. The adult version here takes the form of the ABCDior lambskin bag, which comes fully equipped with jewellery in pale gold-tone metal and a wide shoulder strap with customisable Dior badges. Just like their mums, the little ones can carry the Nano Lady Dior bag in their hand or over their shoulder. The Nano version is blanketed with gold-toned, crinkled metallic leather and features the emblematic Dior 'Cannage' topstitching.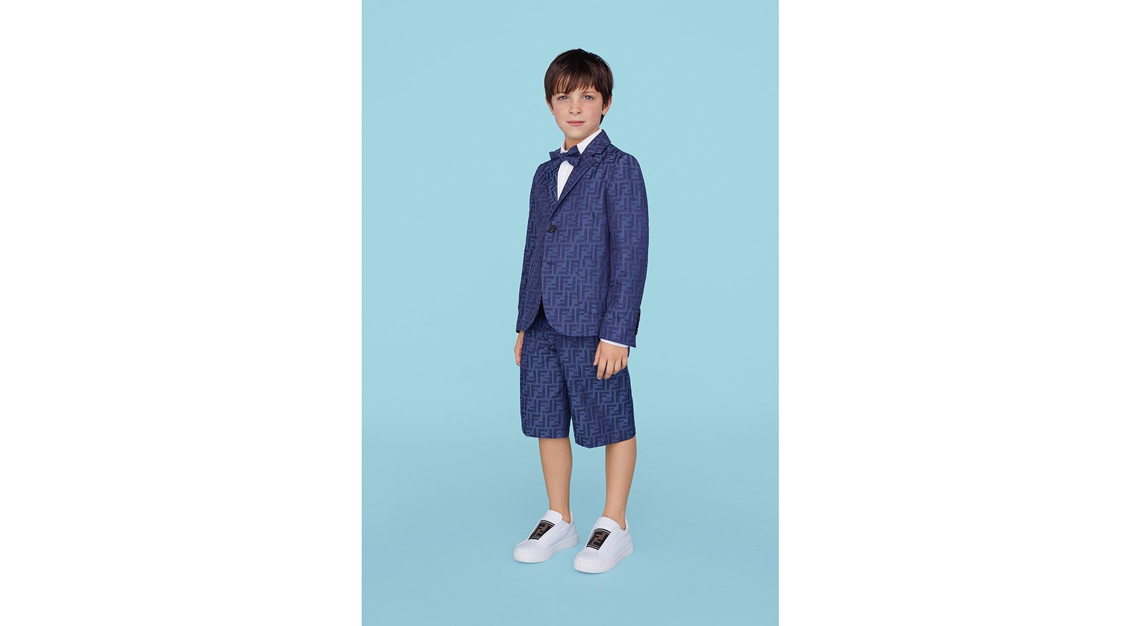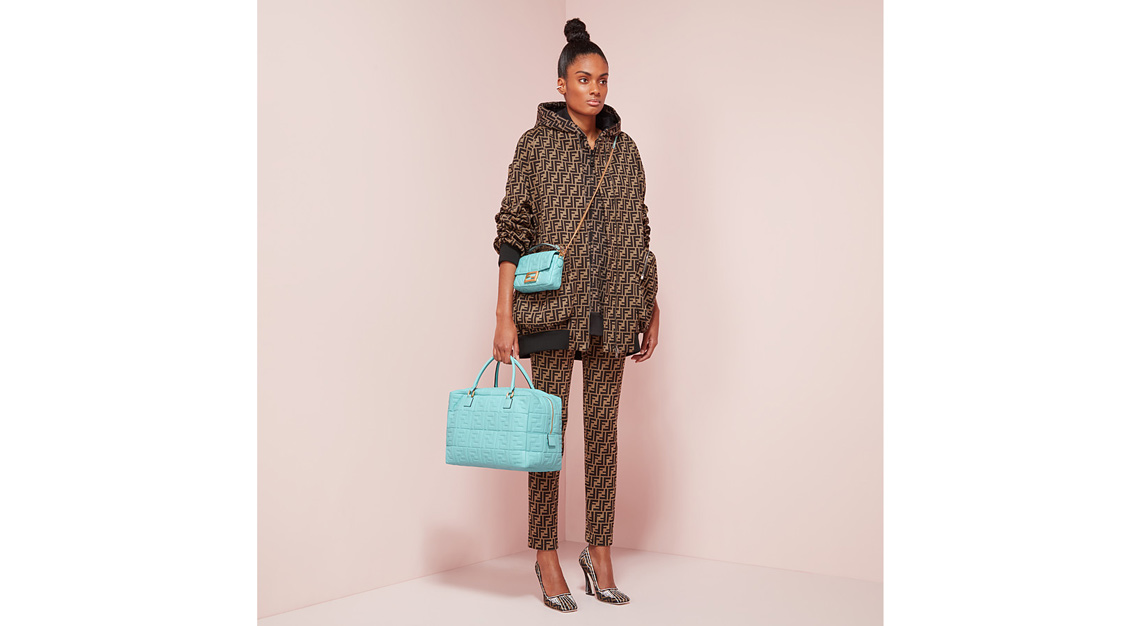 Fendi
We live in a world where style trends incessantly come and go, but Fendi's FF motif, which was created by the late fashion mogul Karl Lagerfeld in 1965, continues to be an emblem of luxury fashion to date. Need some inspiration for a matching mum-and-son outfit for a party? Fendi's blue smart blazer with the repetitive FF logo from the spring-summer 2019 collection completes the dapper look for boys, while the women's jacket from the pre-fall 2019 collection takes the form of an oversized bomber with long raglan sleeves and applied zipper pockets. The smart blazer is made from lightweight chambray, a cooling, breathable fabric that ensures comfort for the little ones.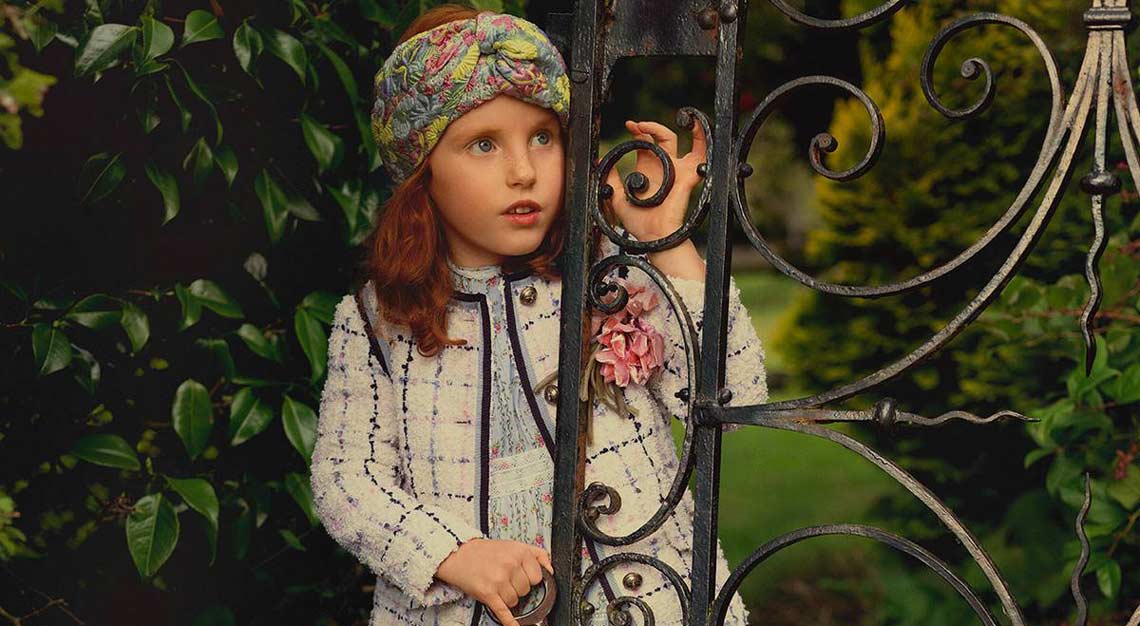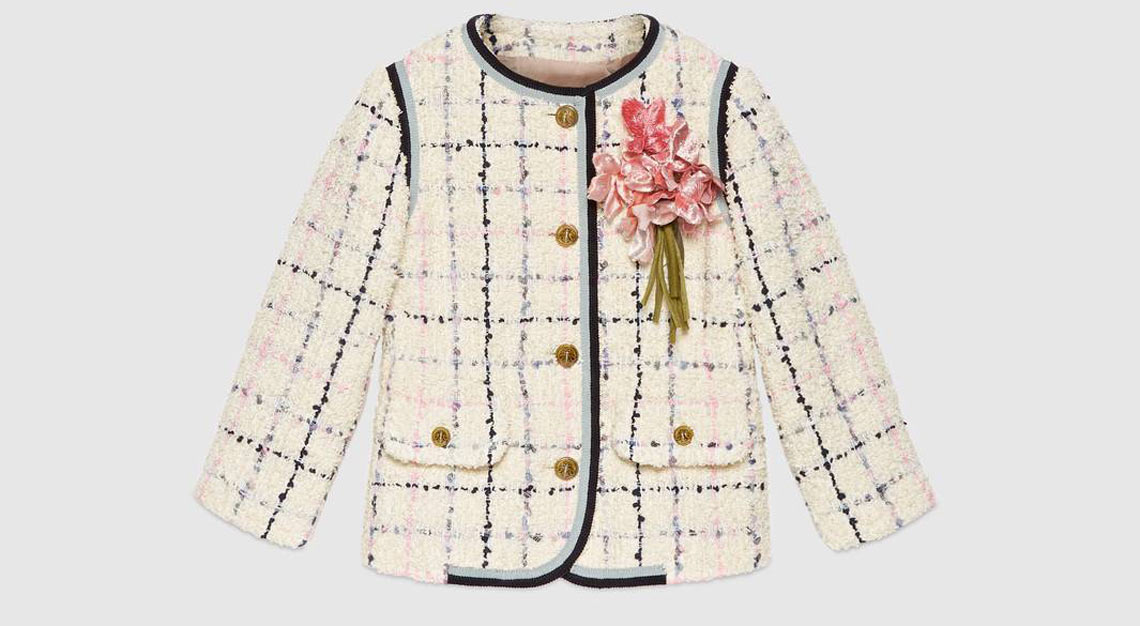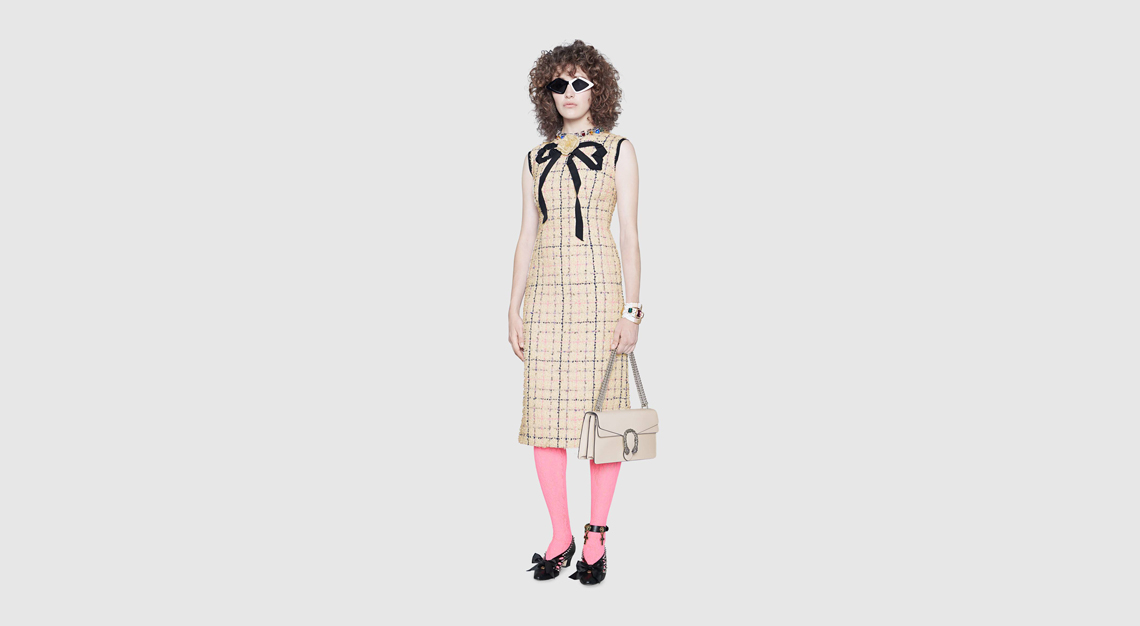 Gucci
Drawing design cues from the women's looks showcased on Gucci's Cruise 2019 runway, the kids' jacket is reinterpreted in pastel check tweed with contrasting ribbon trimmings and elastic detailing at the waistline. As if this isn't enough to melt your heart, the elegant little duchess look is finished with a detachable flower bouquet. Adults can opt for the tweed sheath dress with grosgrain bow for a complementing look, which is accentuated with a charming rose brooch at the centre just beneath the neckline.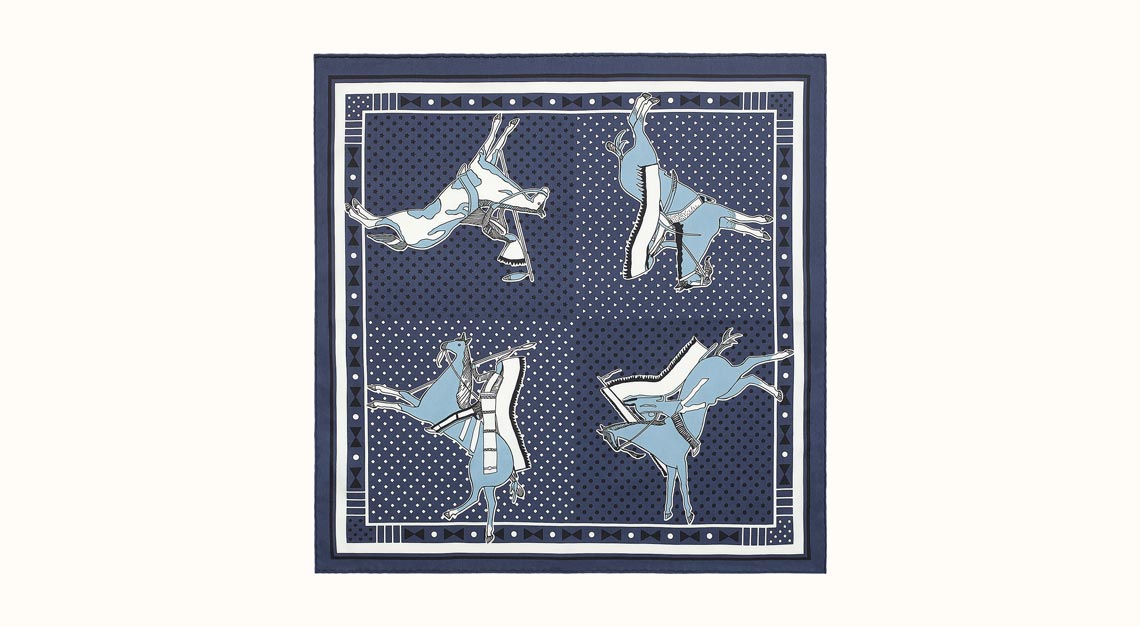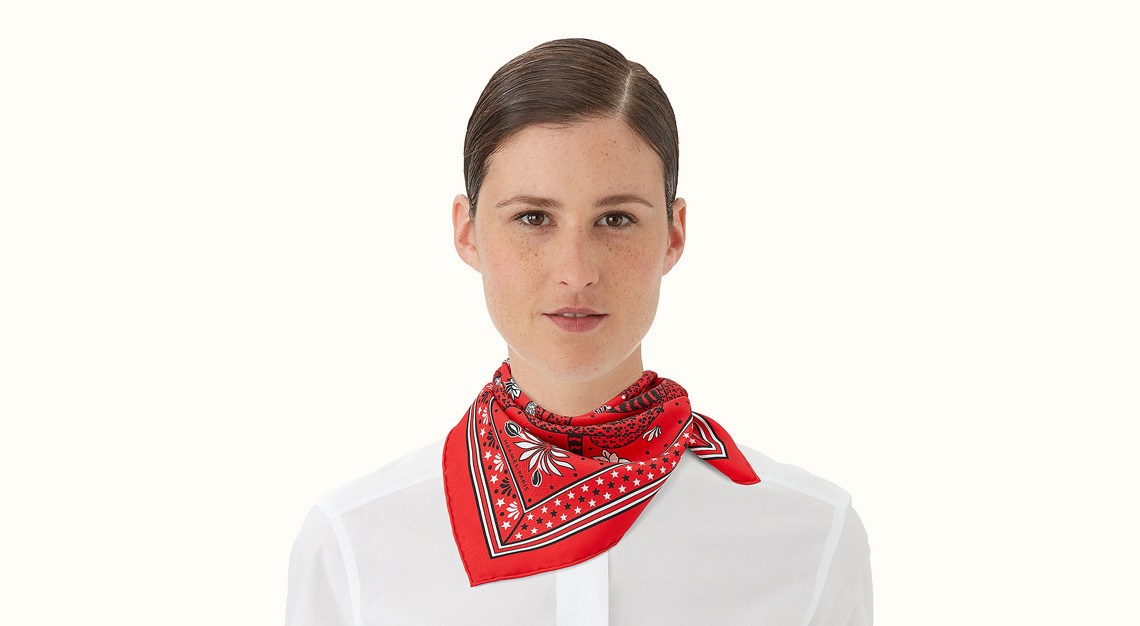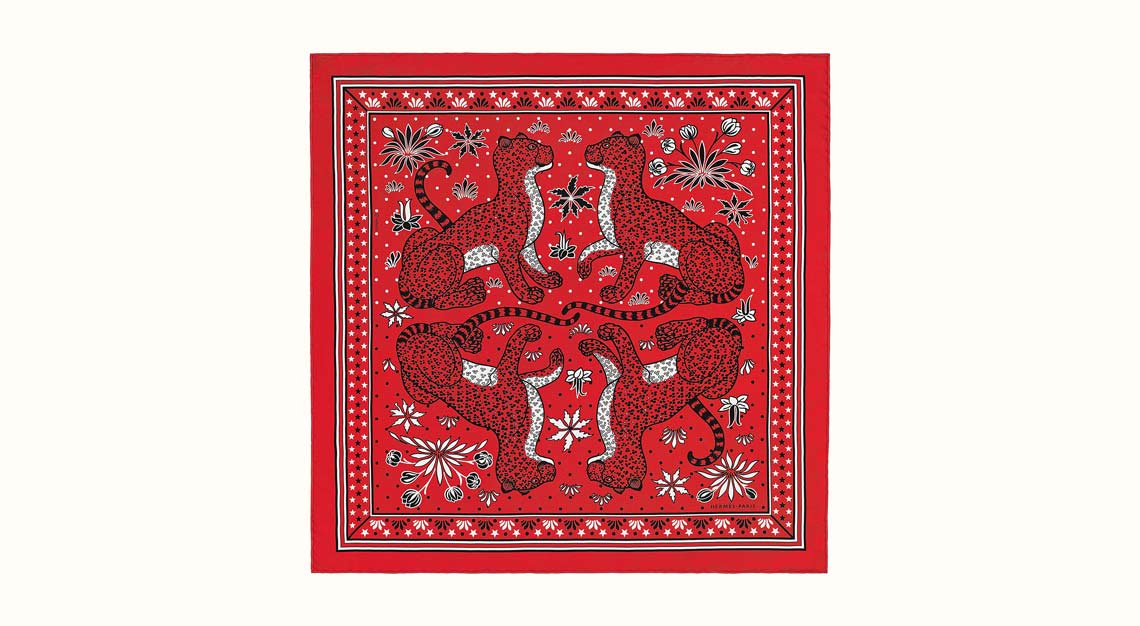 Hermès
The best way to give your children a head start in knowing what's hot (and not) in the realm of fashion is to start them young; which is why Hermès has thoughtfully come up with an accessories collection just for newborn babies. Your little bundle of joy can be wrapped in the Tipi Bandana in blue, which sports the brand's iconic Duc-carriage-with-horse logo. Jazz up your own look with the Les Leopards Bandana 55 in striking red, which is designed by renowned scarf artist Christiane Vauzelles and made of 100% silk.