The Weston Shooters Club, an exclusive gun club in New England, is where professional athletes and politicians go to destress
On a recent visit to the club, I was brought into the firing line and allowed me to fire off a few magazines of a fully automatic machine gun, a $67,669 model that was the same gun that killed Osama bin Laden.  
I'm comfortable shooting pistols, but this was certainly the first time I'd ever held a firearm like this. Victor Grillo Jr. and the range instructor showed me how to position the bank end of the machine gun against my shoulder, and how to squeeze off single shots, three shots at a time, and finally how to empty the whole magazine.  
I felt like I was transported to the battlefield or one of those old gangster movies.
"Ninety-five percent of our people shoot pistols," Grillo Jr. told me, "but what you shoot here is really up to you." 
Victor Grillo Jr. is a self-described gun enthusiast and resident of Florida who spends time in the Commonwealth of Massachusetts, one of the most liberal states in the United States. And he couldn't find a gun range where he felt comfortable.
"Most clubs are in the middle of nowhere," Grillo says. "They're more than 100 years old, and they've been grandfathered in so that the neighbouring communities cannot get rid of them. And quite frankly, they aren't all that nice."
As an entrepreneur in the media space who has built and sold seven different companies, he decided he needed to create a gun club that would meet his own standards.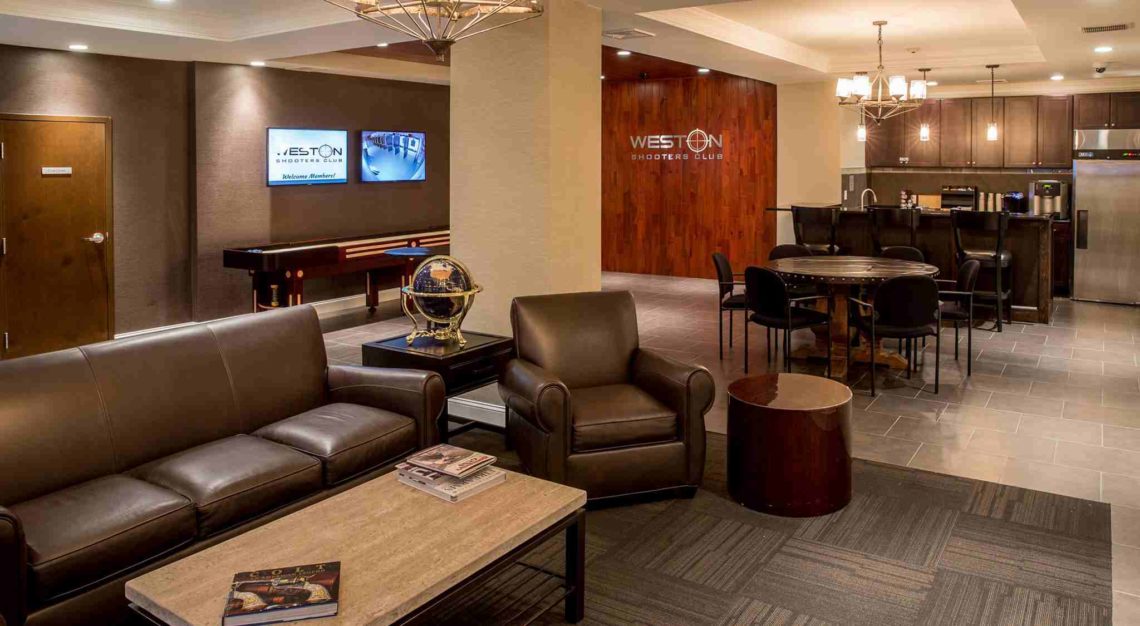 "I did this for myself," he says. "The fact that other people have chosen to join is a bonus." 
The Weston Shooters Club is one of the hardest clubs to join in New England, and its membership includes professional sports team owners, professional athletes, Boston's business and political elite, law enforcement, military, first responders… and also, a whole lot of surgeons.
"The club is open 24/7," Grillo says. "Surgeons would come in the middle of the night after a long, hard day of operating. They just want to put bullets in the same hole over and over again. It's how some of them relax." 
There's nothing politically correct about Grillo or the club, and that's how he and the members like it.
"In most places in Boston, if you even mention something positive about guns, people will shun you," Grillo says. "It's just the culture here. So I wanted to create a place where people could feel comfortable around firearms, but also hangout, have a nice glass of wine or Scotch and talk with their friends without fear of being ostracised."
Grillo calls the club the "Ritz Carlton of Gun Clubs" and it's not hard to understand why. Most gun clubs look like an American Legion Hall that hasn't been updated since the Korean War. But, not Weston.  
"I put a ton of money into the club," Grillo continues. "I wanted it to be as nice as any meeting space a high-level clientele would expect. Cigars aren't politically correct either, and this is a place where you can smoke a cigar, have a drink, and let your hair down.
"Most of our members don't even shoot all the often. They come here for the camaraderie and I'm proud of that."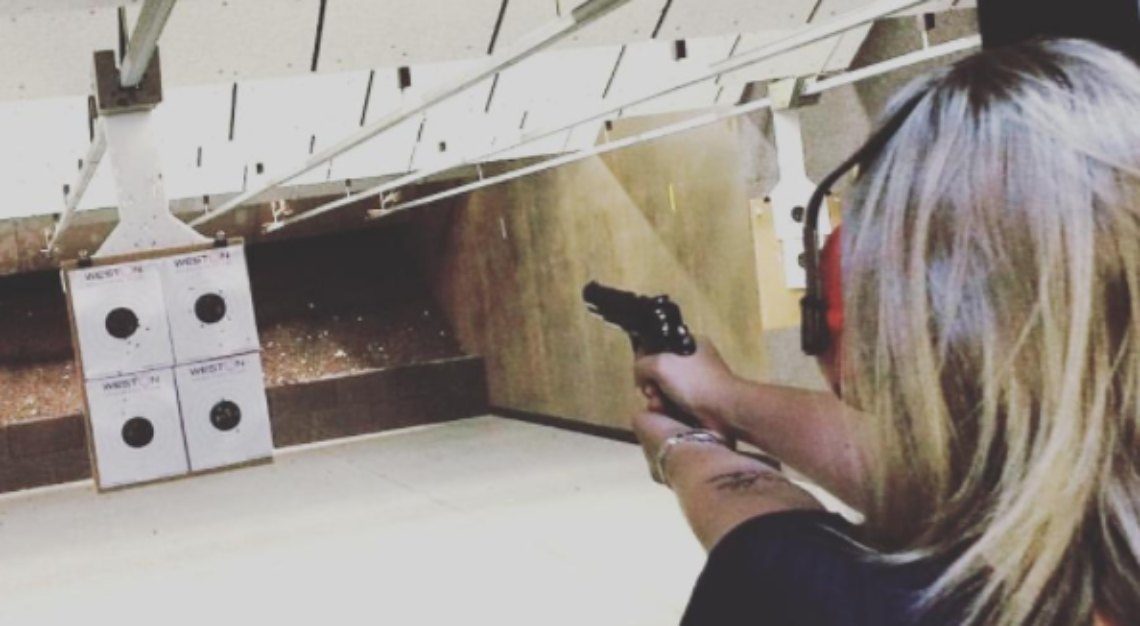 Weston Shooters Club has been in business for just under five years. Membership ranks swelled when Grillo showed a roomful of friends and associates a one-page sketch of what the club would look like.
Grillo says the club has "somewhere between 500 and 1,000 members", and it's not looking to expand. Membership will only open up when current members depart. 
"We have one rule," Grillo says. "It's the no a**hole rule! We do a social and legal background check before we admit anyone. If a member suggests a candidate, we'll talk to our members that belong to the same country club as the prospect. We want to get a sense of whether he's a good one or not. This is a place where people can have conversations, not just about guns but about politics that they cannot have anywhere else.  
"People discuss what kind of firearms they have, or what kind of firearms their bodyguards have. You don't have to be a conservative to join, but at the same time, you've got to be a good person. I can say emphatically that all of our members are good people," Grillo adds.  
The club emphasises training and offers a wide variety of gun safety, concealed carry and wound treatment classes through the year.
Classes are taught at the highest level. The wound treatment class, for example, is taught by Navy Seal paramedics who served a dozen years in Afghanistan and other hot spots. As for gun safety, strict rules govern where and how guns can be carried or stored. Everything that happens at the club is on video, including the firing line.
"If we see something that's not safety-conscious, somebody will be told off. And if negligence continues, the member will be kicked out of the club. Safety will not be compromised."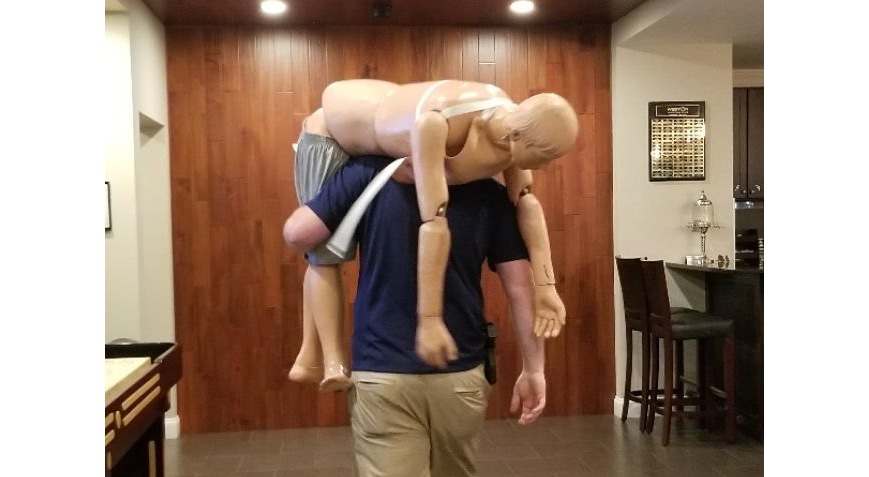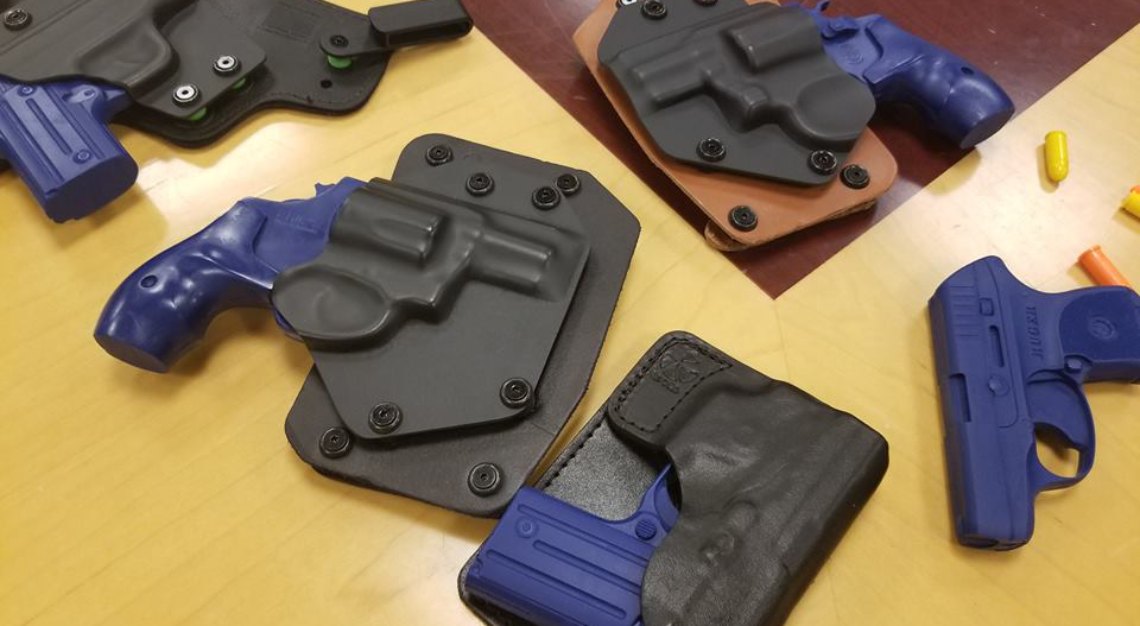 That said, socialising with fellow members is what makes the club unique.
"Where else can you sit down with an NBA star, a firefighter, a top member of the government of Boston or the Commonwealth, business titan, have a friendly drink and enjoy yourself? There's no club of any kind whose membership cuts across so many aspects of society. "
A few rules govern socialising, though. For example, you're not allowed to ask a fellow member his or her last name. You're not allowed to ask what he or she does for a living. And no photos allowed, so put your mobile phone away.  
"We're a sanctuary," Grillo continues. "It's hard to find this on the map and we don't advertise. We're tucked away near the highway and railroad tracks in a fairly nondescript building, and that's exactly what I had in mind. If you don't know we're here, then you just don't."