The Breguet Classique is more than a pillar of the manufacture; it's a pillar of modern watchmaking
Very often regarded as the quintessence of modern Breguet, the Classique is a connoisseur's must-have. An elegant piece that is never without the fluted case band, and pomme hands (also known as Breguet-style hands). Then there's the unique reference number and a secret Breguet signature etched onto the dial that traces back to 1795. It's practically a masterclass in haute horlogerie packed into a single – indeed, singular – timepiece.
For this reason alone, watch aficionados often find themselves gravitating to Breguet in search of watchmaking authenticity.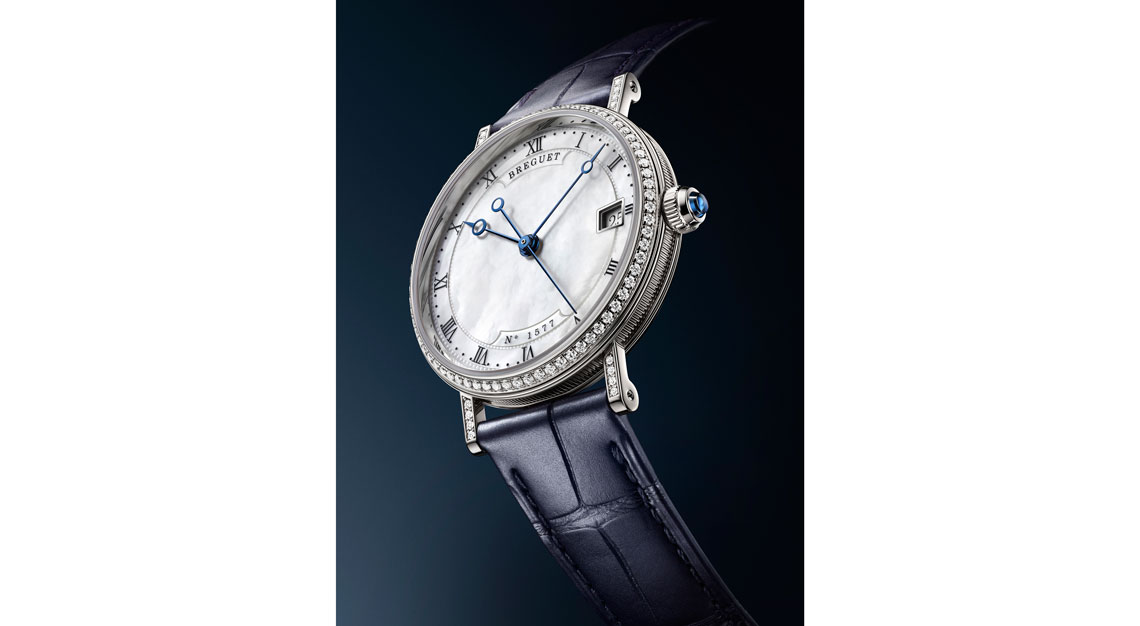 Just For Her
The Classique Dame is an outstanding example of what makes a great woman's watch. How do you say no to such a potent combination of exceptional pedigree? Where horological savoir-faire, and centuries of history, meet flawless poetic artistry?
And even though the watch has been around since the 70s, Breguet somehow never runs out of ideas for how to style the watch. Its engine-turned dials alone offer more classical styles and patterns than any other manufacture. Clous de Paris, sunburst and barleycorn, to waves, cross-weave, checkerboard, flame, moire and much more. Breguet is also known to etch these patterns on mother-of-pearl.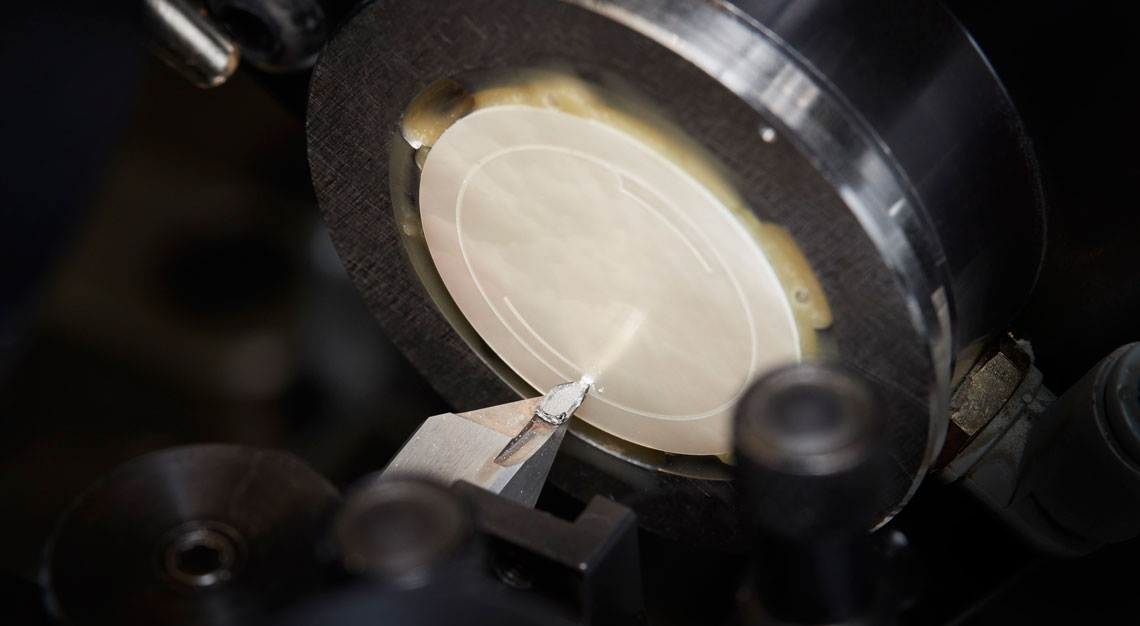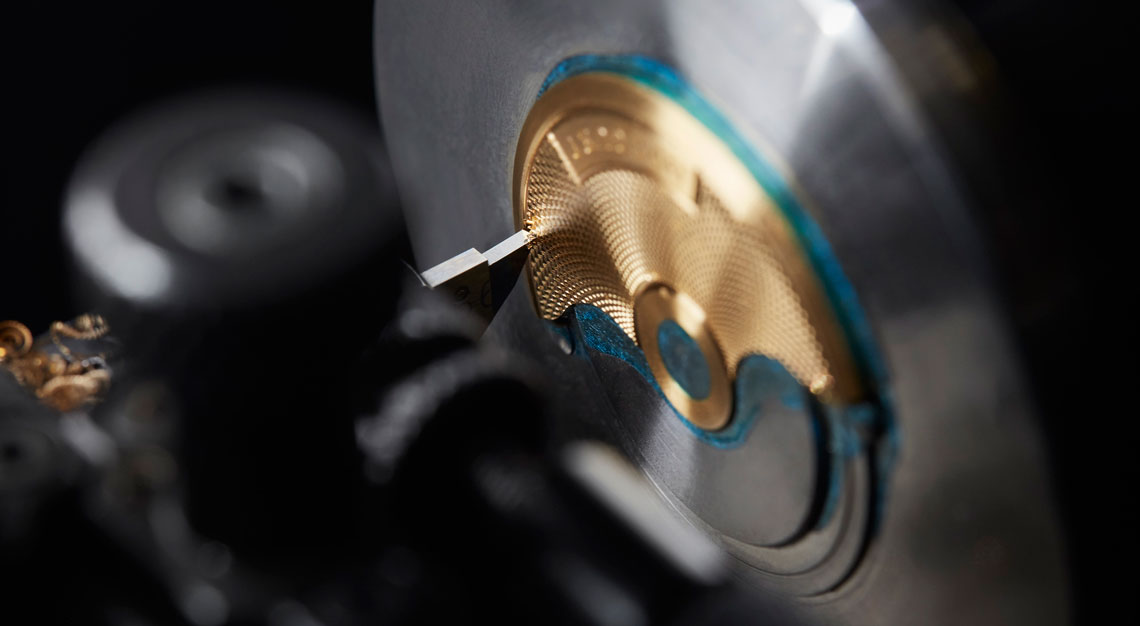 Blessed with perfect proportions, you can never go wrong with the Classique Dame. Although few features evoke femininity on a watch more than an elegant mother-of-pearl dial. Just look at the new Classique Dame 9065 with a Tahitian mother-of-pearl dial.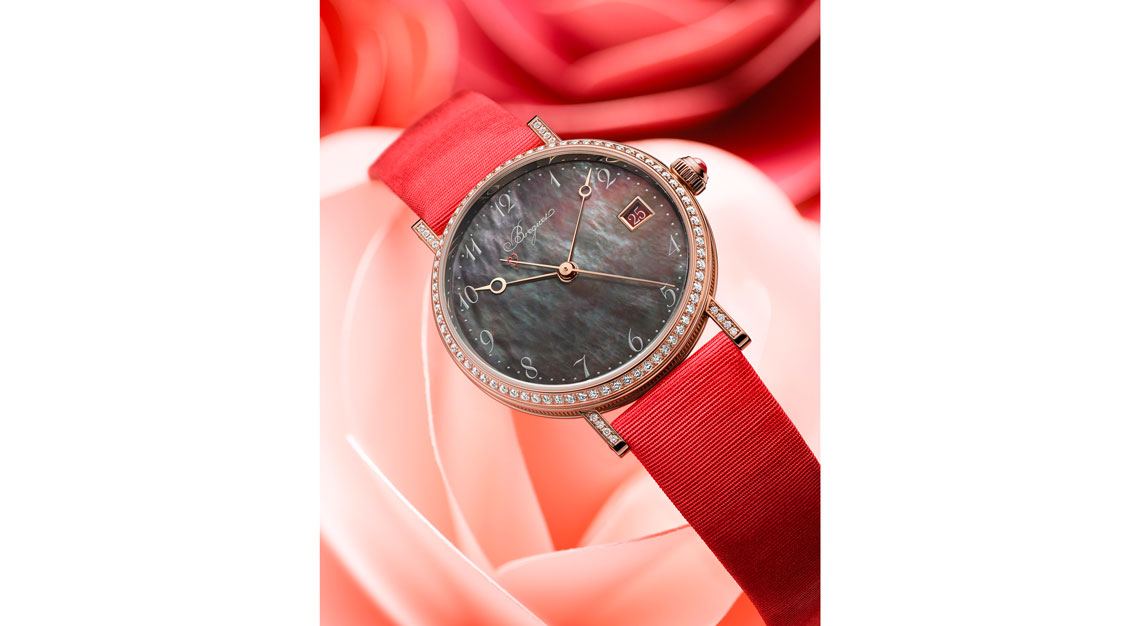 Red Red Watch
Breguet numerals and the period Breguet insignia eloquently imbue this watch with a romantic note. And if you're not quite feeling the love, the fiery red satin strap and a single ruby set into the crown ought to do the trick. Otherwise, that pretty red heart on the seconds hand will be a constant reminder of the day cupid struck and this timepiece worked its magic on you. Be still my heart? Too late.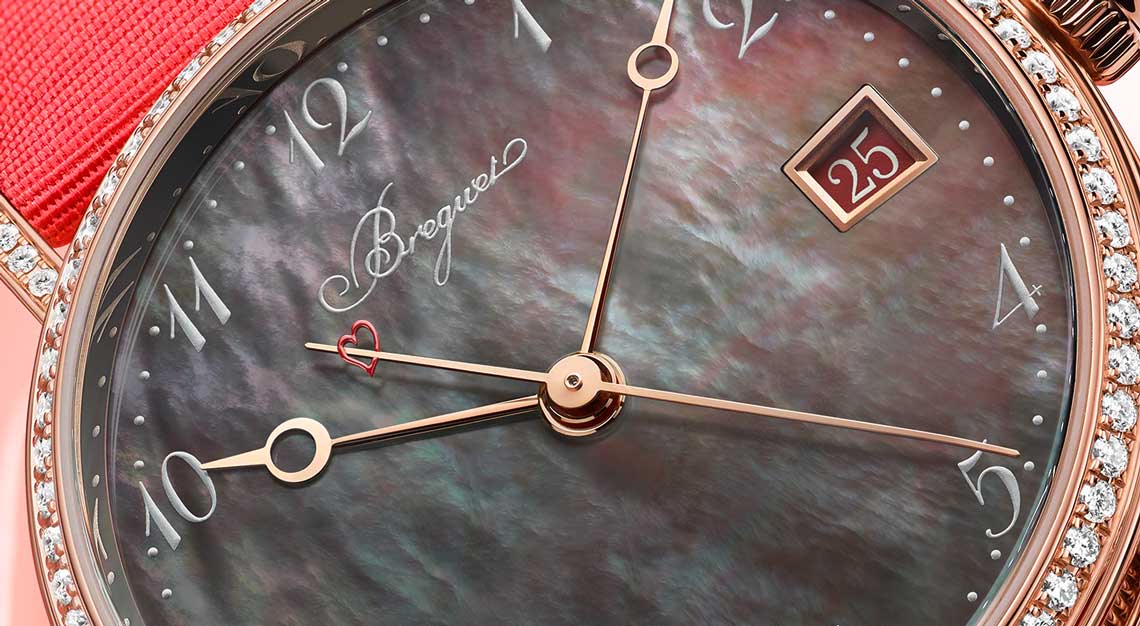 Plus, it's got tons of inner beauty. The self-winding Breguet Calibre 591A inside means this piece is one of the few women's watches that runs on a silicon escapement and balance spring. Why does it matter? It keeps the watch well protected from magnetic fields so that its heart will go on and on and on.
Priced at $41,100, the Classique Dame 9065 is now available at select Breguet boutiques.