Nosh on coastal cuisine and sip on booze inspired by the glam punk era of the '70s
The speakeasy trend is no stranger to Singapore's culinary scene. And in a gastronomic hotbed like Singapore, nondescript watering holes are a dime a dozen – but few to none bring to the table what Roxy is able to. Tucked away in Miss Fitz Kitchen & Bar at The Sail at Marina Bay, Roxy is a new cocktail bar that transports one back in time to the golden era of rock and roll in New York.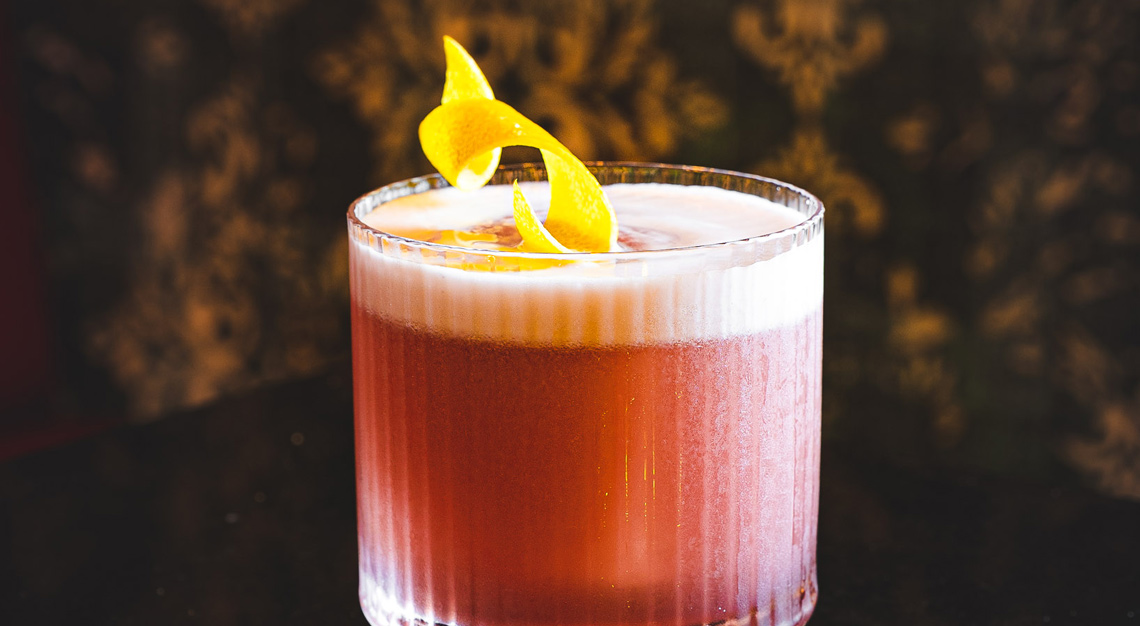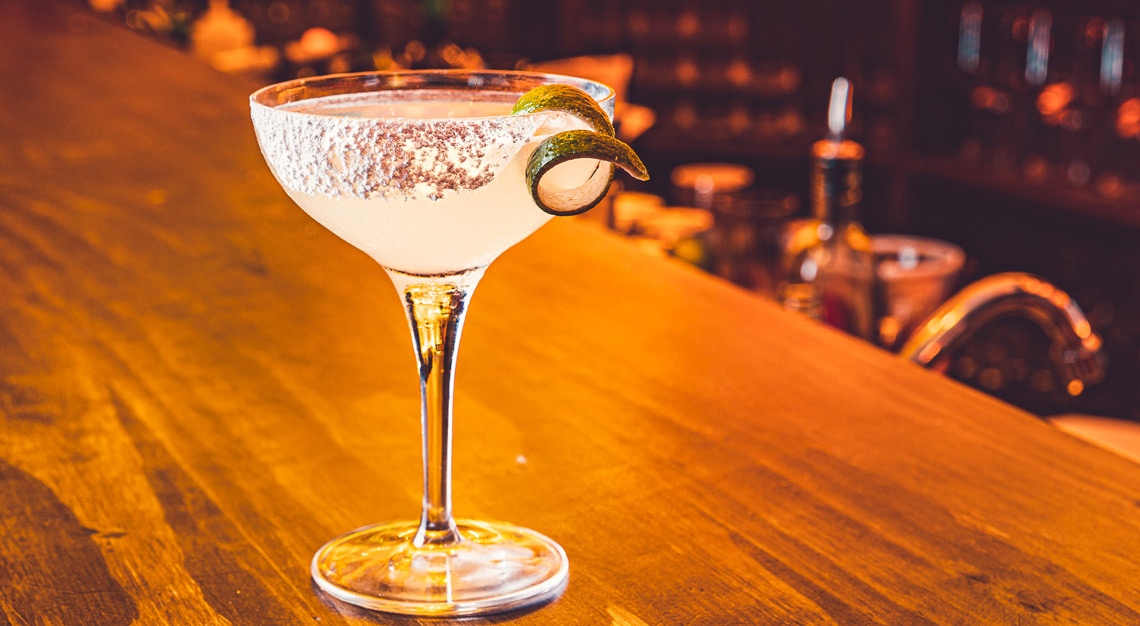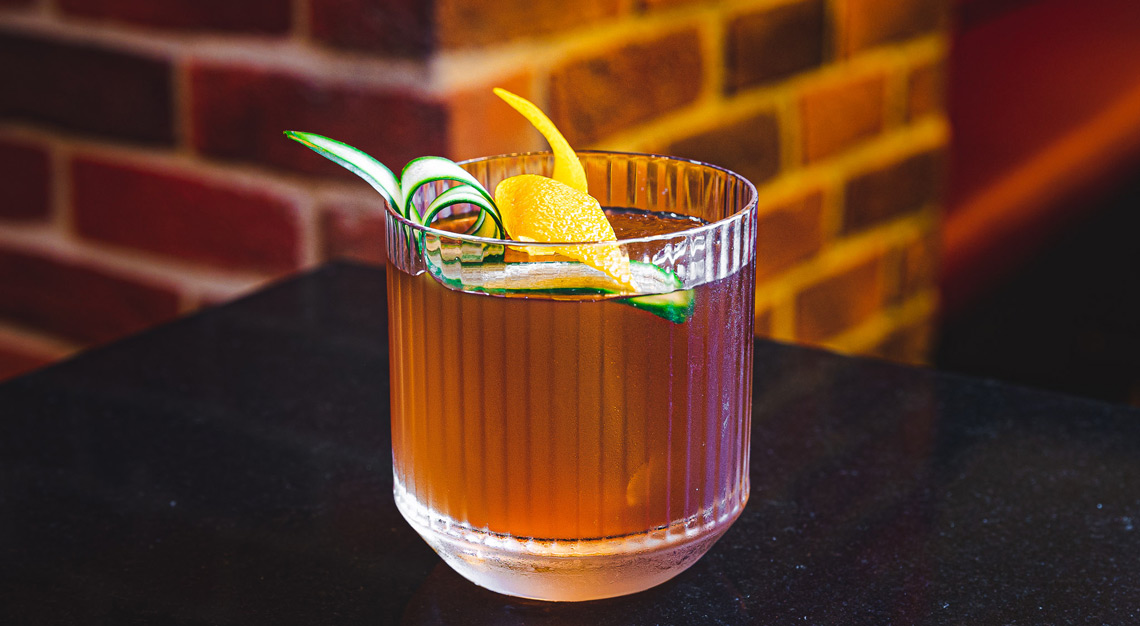 Roxy, in essence, feels like the new notorious kid on the block, and a highly alluring one at that. It's only natural to feel enthused once you step into the 20-seat hidden enclave; guests will be greeted by an intimate space suffused with hues of pink light and walls decked with posters of rock and roll and punk bands. The atmosphere is further amplified with classic rock and punk music from the '70s, so those looking for a quaint atmosphere are better off somewhere else. But the folks behind Roxy are certainly doing 'loud' the right way, and the bar's cocktail menu is also a nod to this.
Drinks here are given a playful, glamorous twist; opt for the signature cocktails, classic cocktail flights or boilermakers (a beer-and-shot combo), all of which were created in collaboration with Proof Creative. The New York Dolls Sour  (named after the legendary '70s glam metal band New York Dolls) is made with delicious American apple brandy and was the true showstopper during my visit. Others on the list include the CBGB Swizzle, the bar's own rendition of the classic Mai Tai and named after the Lower East Side Manhattan club known as the birthplace of punk music; You Don't Have to Put on the Red Light, an amaro twist on the classic Negroni; and the Jean Genie, a pear twist on a classic Daiquiri. Hand on heart, each of these are best paired with the addictive Bagel Popcorn, popcorn peppered with spices fit for a bagel.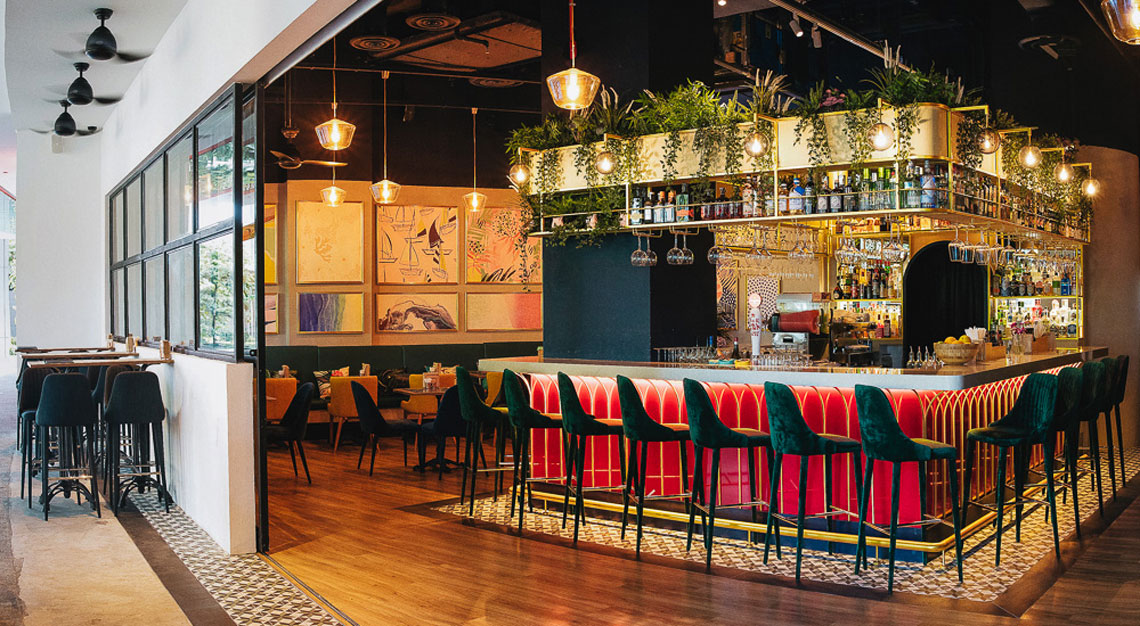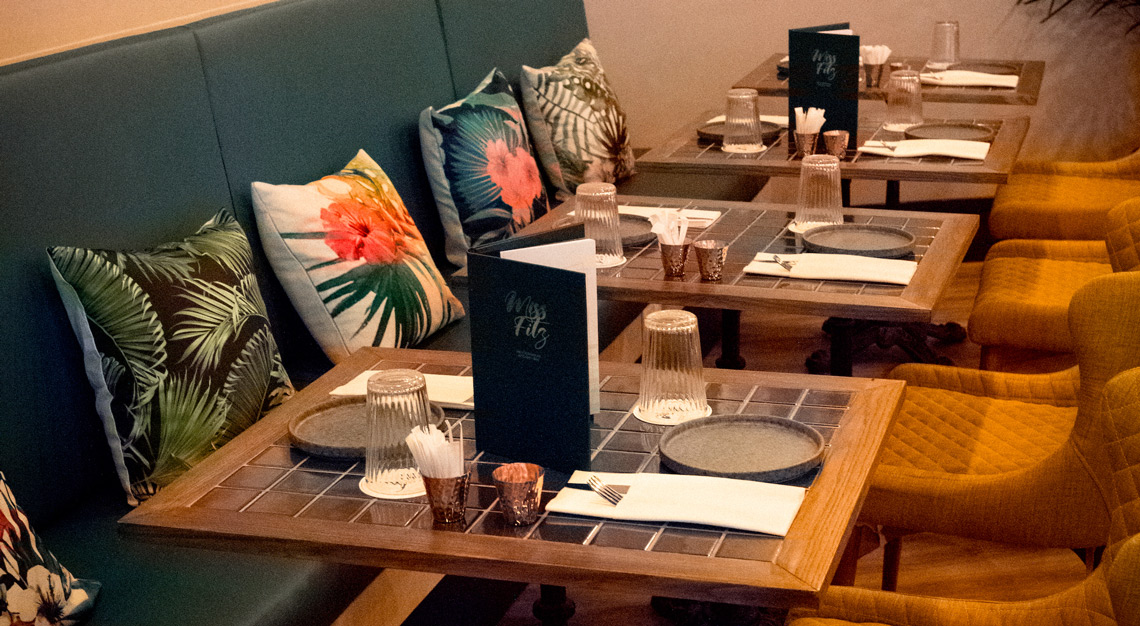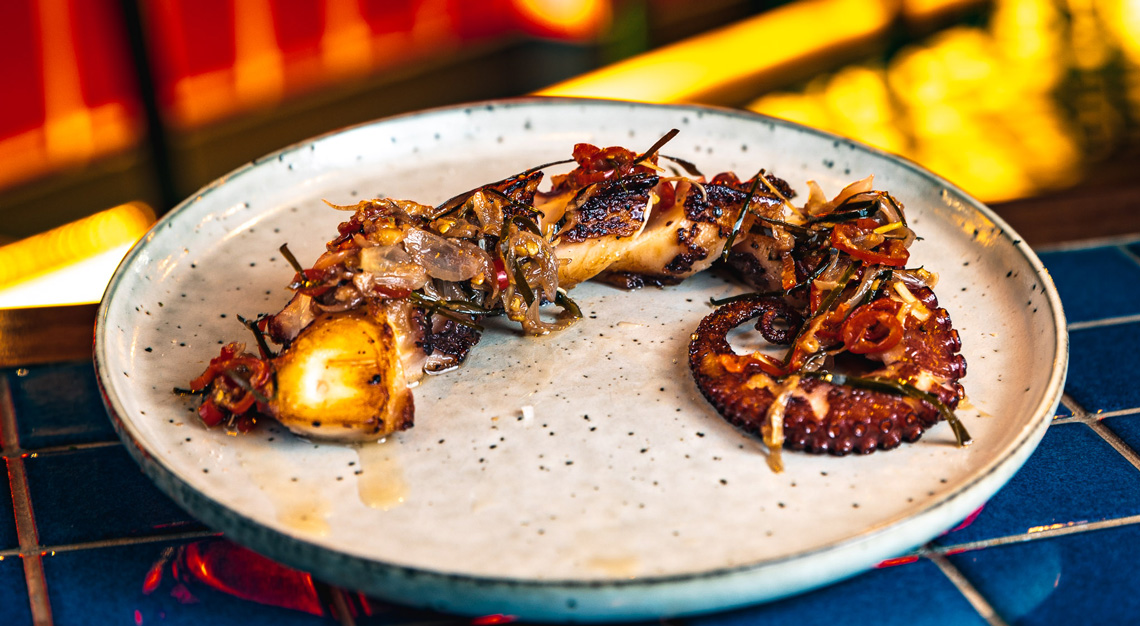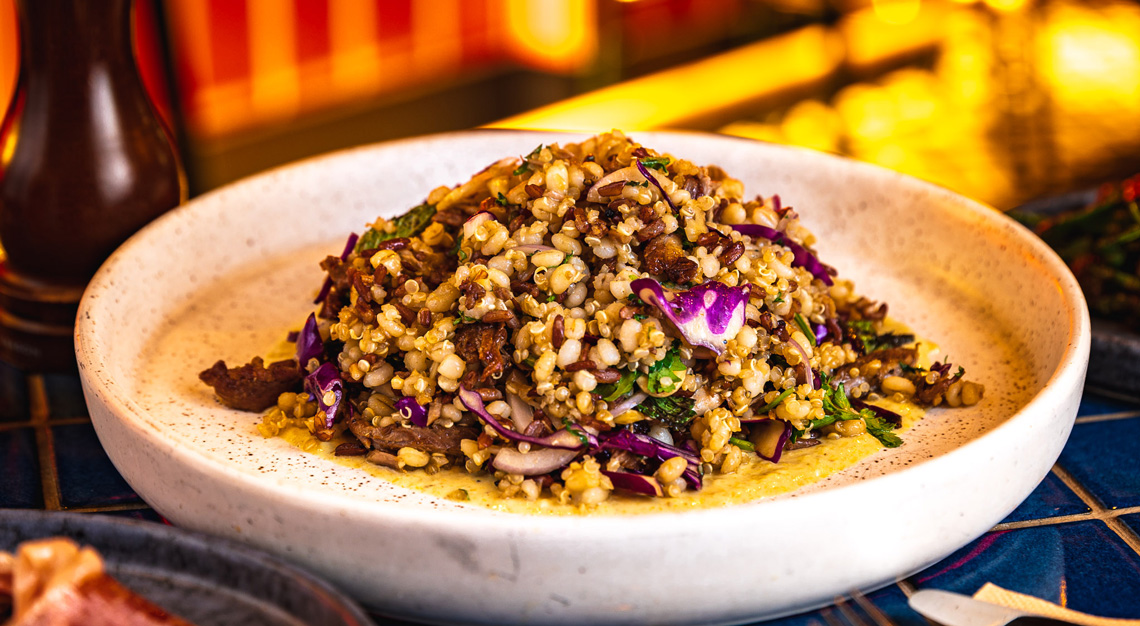 If there's one thing to be said about old-school punk rock and booze, they might leave you famished at the end of it all. Step out of Roxy and you'll immediately find yourself in Miss Fitz Kitchen & Bar, which has now dished out a new dinner menu with a variety of contemporary Mediterranean sharing plates. The food's refreshing, uncomplicated, and mostly gratifying, and dishes like the Glazed Short Rib (that's been braised for 15 hours), Spiced Cauliflower in Pomegranate, Celery and Chickpea Salad, and the Charred Octopus with Sambal Matah will leave you hankering for seconds. The man behind all the glory is chef Duncan McCance, who brings to the table an extensive experience working in restaurants in London, wineries in Spain, farms in Bali, and most recently organic produce providers in Singapore.
For what initially might seem like strange bedfellows – the Charred Octopus and sambal matah (a chilli side dish from Bali that comprises raw shallots, lemongrass, kaffir lime leaves and garlic) – turned out to be a crowd favourite. The amalgamation of flavours here isn't rocket science, but there is beauty in simplicity after all, and McCance certainly knows what he's up to. McCance and his team also do an excellent job with its Glazed Short Ribs, a dish that took me by surprise with its divinely tender and moist meat – and my dining companions would be able to vouch for this as well. Rather middling were the New Zealand Mussels, and the accompanying cider, fennel and citrus sauce also lacked flavours to truly stand out.
The restaurant identifies itself as a quick escape to the Mediterranean, and it's proven to be one albeit its location in bustling Marina Bay. And if all of us had the ability to go back in time, we'll find David Bowie and the likes of him having a ball of a time at Roxy. To have these two destinations under one roof is a gastronomical boon, and I've found myself making plans to return soon.
Miss Fitz Kitchen & Bar
6 Marina Boulevard
01-17
The Sail at Marina Bay
Singapore 018980
Tel: +65 8129 4617