this chic city hotel makes the perfect abode for a short weekend getaway from Singapore

A perennial scarcity of real estate means that it's been nearly a decade since a significant luxury hotel opened in Hong Kong's swanky Central district. So it's no wonder that The Murray — the neighbourhood's sterling newcomer designed by the acclaimed architecture firm Foster + Partners — is causing a stir.
Opened in January, The Murray, Hong Kong has breathed new life into one of Hong Kong's most remarkable structures: the Murray building, a landmark icon designed in 1969 by the British architect Ron Phillips. The 25-story snow-white structure on Cotton Tree Drive has long been admired for its energy-efficient design, geometric facade, and arcade of graceful arches that wraps around its base.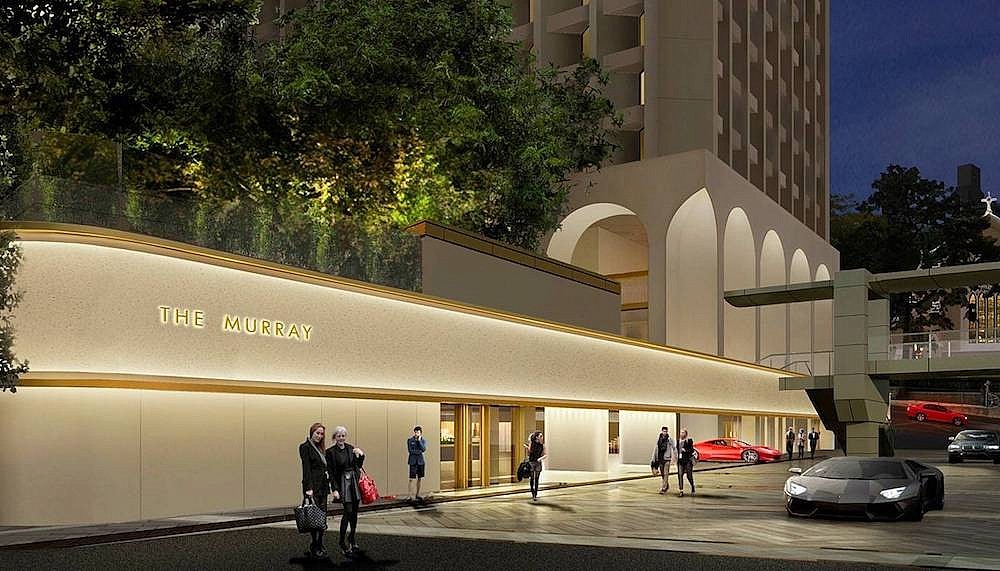 Framed on one side by the tree-cloaked Victoria Peak mountain, and on the other by the city's glittering skyscrapers and stunning harbour, the 336-room Murray hotel is a soothing respite from city life, scented with Sicilian citrus and swathed in white marble and coppery accents.
The contemporary design promises plenty of stylish surprises, from a rooftop glass pavilion that houses the sexy Popinjays bar and restaurant (and features some of the most jaw-dropping views of of Hong Kong we've ever seen) to the spacious guest rooms adorned in acres of white stone and slick, unfussy furnishings.
Making the Murray a design icon further is Guo Fu Lou, the hotel's Michelin-starred Cantonese restaurant designed by local design wunderkind Andre Fu. Relocated from its previous home in the artsy Wan Chai district, the newly conceived restaurant features a sprawling terrace shaded by one of Hong Kong's revered Old and Valuable Trees. Four additional restaurants include the casual Murray Lane (already a hot spot for the local business set) and the modern-European Tai Pan.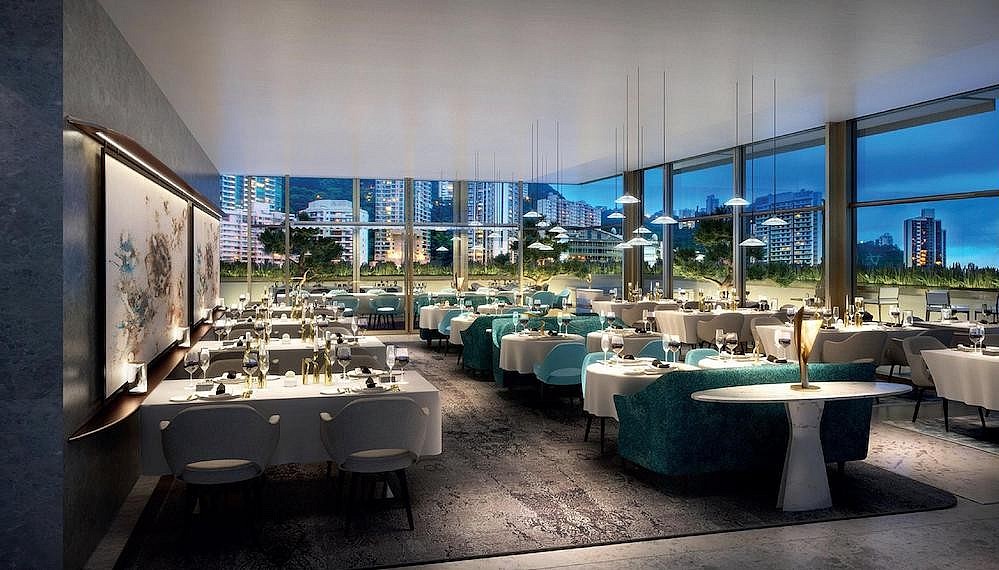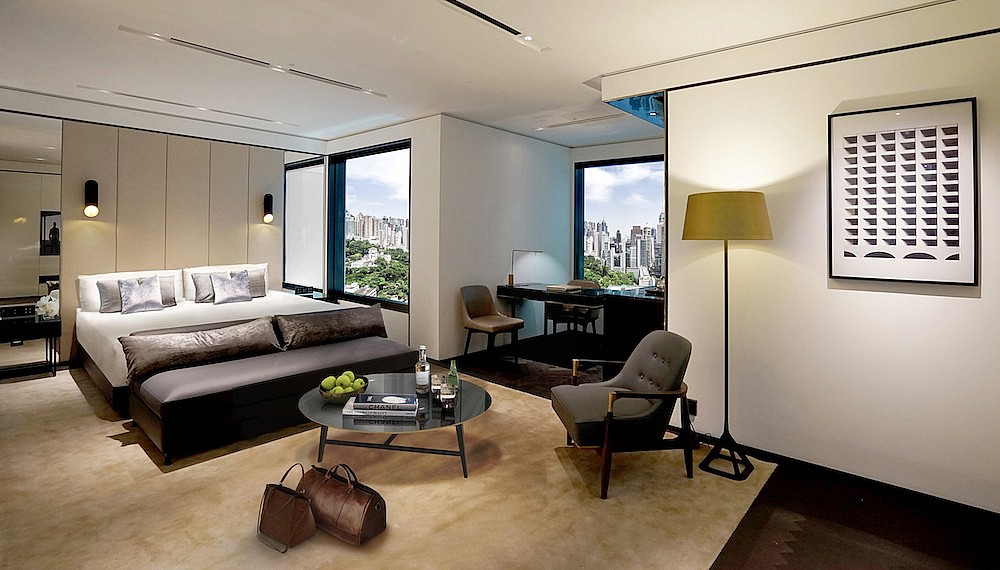 The Murray conspires to keep guests in a perpetual state of serenity, whether with a spa treatment in one of five treatment rooms stocked with Grown Alchemist products, or a snooze by the 23m indoor lap pool. Should guests wish to stray from their tranquil retreat, the hotel is just a stone's throw from the Central district's bright lights and boutiques.