BRIGHt as light
There's something big brewing in West London. Its name is White City. It may be a name that has existed since 1908, but everything else will be brand new. From the BBC TV Centre to a new campus for Imperial College to the growing footprint of Europe's largest urban shopping centre, White City is a vision of London's future. And in the heart of all this commercial, research, entertainment and business activity is a residential component, The Berkeley Group's White City Living.
Launching this summer, White City Living sets its sights on the long term. To be unveiled as five phases over ten years, the development will eventually include over 1,400 new suites, apartments, penthouses and duplexes in one of the most well-connected areas of London.
The appeal here is geography. This area of London was once farming land, until it became the site for the 1908 Summer Olympics. Further international exhibitions followed, and the almost permanent presence of exhibition pavilions and their white marble cladding gave the area its name. The area that was instrumental in creating the standard distance for the modern marathon lost its lustre after that, but the presence of the BBC TV Centre and the opening of Westfield Shopping Centre has kept its heart pumping steadily.
That heart is beating faster now. Imperial College will soon be opening a 25 acre, £3 billion (S$5.28 million) campus here, hoping to 'invent the future through science, engineering and medicine'. The expansion of the BBC Television Centre now includes the cool stamp of approval of Soho House and its new 50-room hotel. Westfield Shopping Centre, already packed with retail options, is expanding yet again. The area is also quickly becoming a nexus for creative and tech startups, an alternative to the Silicon Roundabout in the City. All this will bring many people to White City. And those people will need somewhere to stay.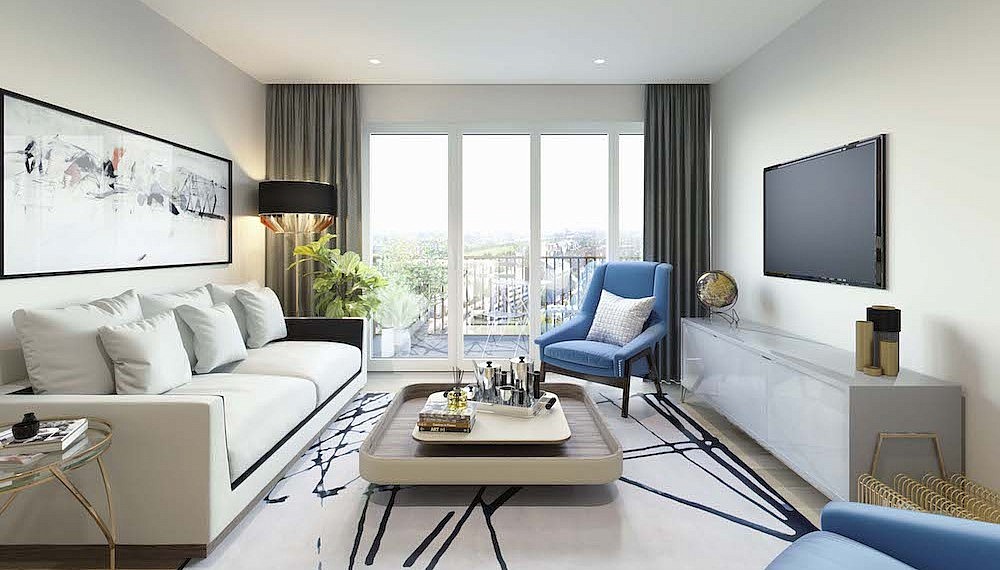 "There's not a lot of brand new developments here in this part of London," says Katie Thompson, Head of Sales for St James, the Berkeley Group brand that White City Living falls under. Most of the luxury development action in London over the past two decades has been concentrated in the east, near the City, or south, along the Thanes. This is partly because there aren't many brownfield or redundant sites in West London, while greenfield/new sites are non-existent. So when the opportunity came up for the group to snap up land that used to house Marks & Spencers warehouses, it did not hesitate. The uncommon geographical appeal of the site was the cherry on top.
"There's a lot of buzz about this project. With the BBC, Imperial College and the new creative business, we're hoping to attract an energetic, affluent population of owners, " says Thompson. "But we're also looking older. To the people living in surrounding areas like Notting Hill whose children have left home and are looking for somewhere a little smaller."
Rising vertically in terraces, White City Living will also be defined by the green it brings. Architects Patel Taylor have conceived a masterplan where 80 per cent of the 10-acre site will have some form of landscaping. Designed to flow around to surround the apartments, the green spaces are also delineated to give a sense of flow. This, Thompson believe, is what sets the development apart. "There's not masses of green in this part of London, and we are bringing that in.'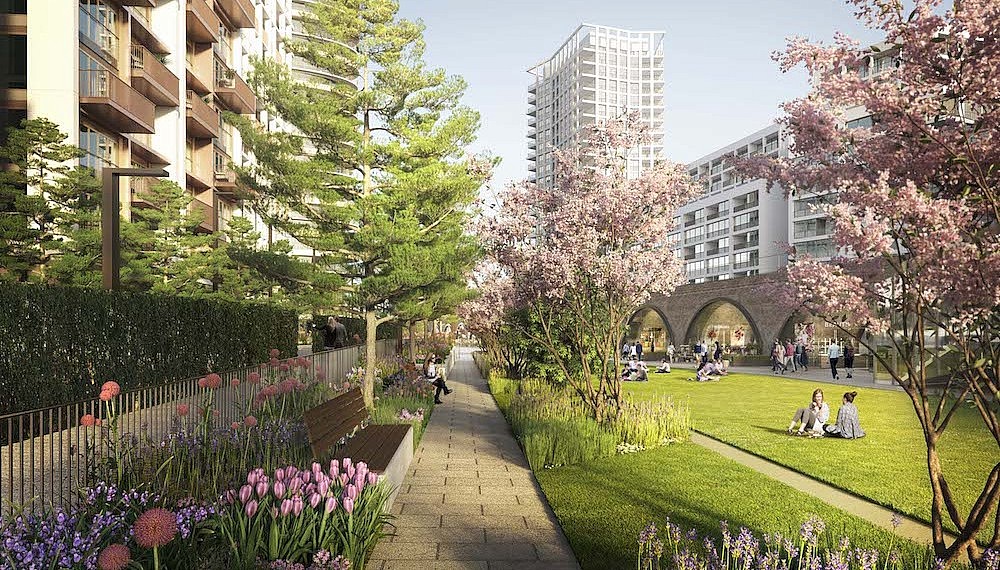 The development includes amenities like a swimming pool, spa and office spaces, with first completions expected in 2019 and the first phase completed by 2021. Interiors by Arney Fender Katsalidis offer a broad range of moods for residents to choose, from classic muted shades to younger, funkier palettes centered around yellow or blue. Parking spaces – always a bane in London – are also provided. But curiously, as Thompson observes, it has not really been a major request, partly due to the transport links surrounding White City Living. Within a ten minute walk, there are no less than five Underground stations – White City, Wood Lane, Shepherd's Bush, Shepherd's Bush Market and Latimer Road – with zippy connections to the rest of London.
While exact pricing has not yet been fixed, Thompson suggests that the units will start at about £630,000 (S$1.1 million) for a studio apartment rising to above a million pounds for standard units. "That's quite expensive, but remember, you'd also be paying at least triple that in nearby Holland Park and South Kensington."
And that, perhaps, best sums up the appeal of White City Living. For a development in the heart of desirable west London, close to world-class entertainment and education, White City Living is a fantastic proposition. It's time for White City to shine again.