Due to their sheer scale and seamless integration of different work-play spaces, integrated developments often bring about the desirable effects of regenerating and rejuvenating the local area
When The Sail at Marina Bay was completed in 2008, it caught the attention of the public for a multitude of reasons: for one, its twin towers, designed by starchitects Peter Pran and Timothy Johnson with leading design firm NBBJ, became instant landmarks thanks to their irregular sail-shaped facade. As Singapore's tallest residential developments in the New Downtown area, they also offered magnificent views of the bay and the city skyline. But The Sail marked yet another seminal milestone in Singapore's real estate landscape: it was one of the earliest mixed-used developments where the ground floor, spanning 2,694 sqm of total gross floor area, was used for retail purposes. The underground mall also connected residents directly to the Marina Bay Financial Centre and the Raffles Place Mass Rapid Transit (MRT) Station.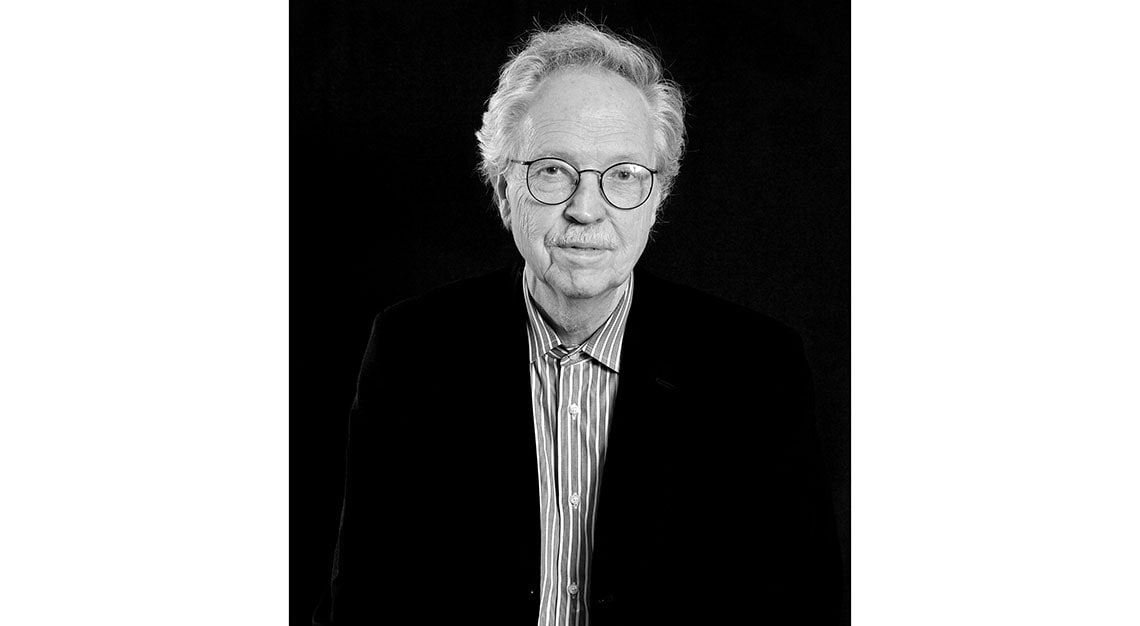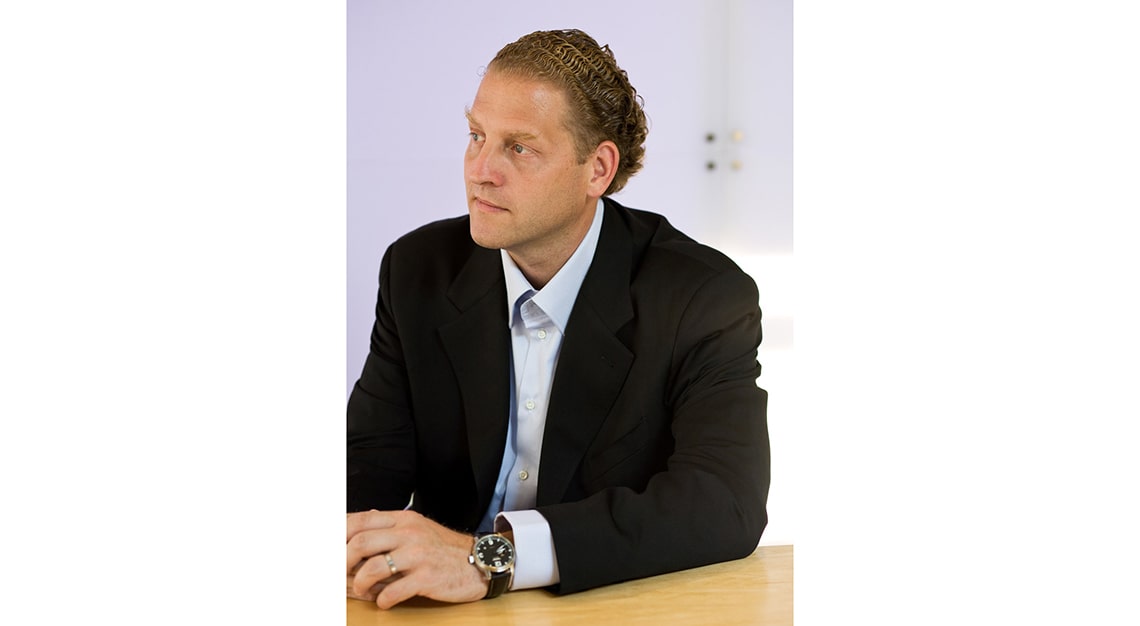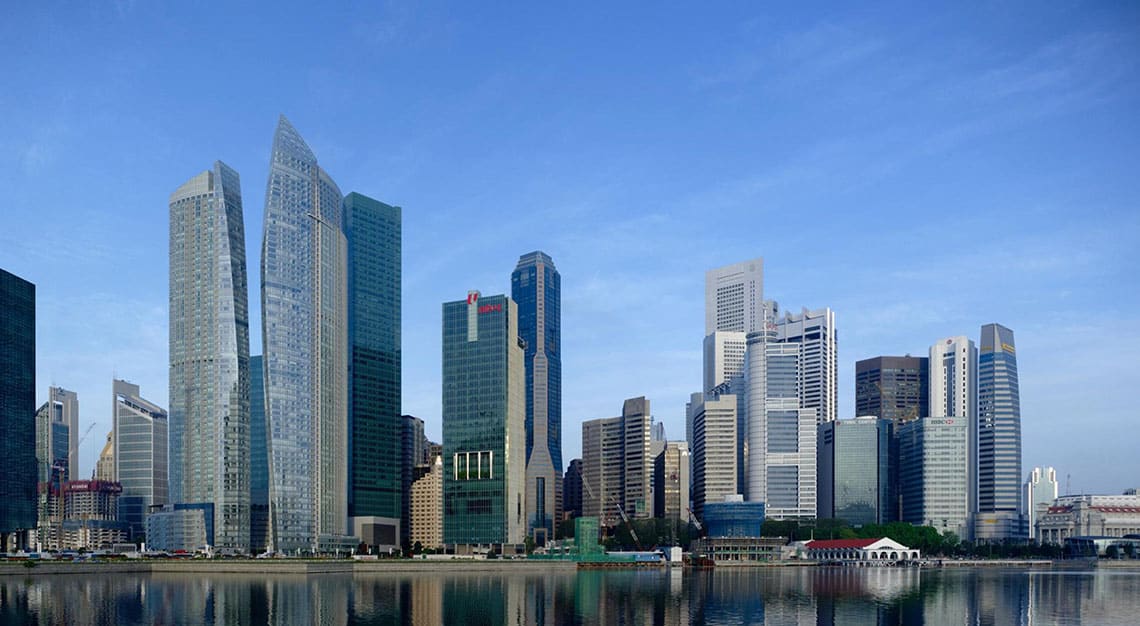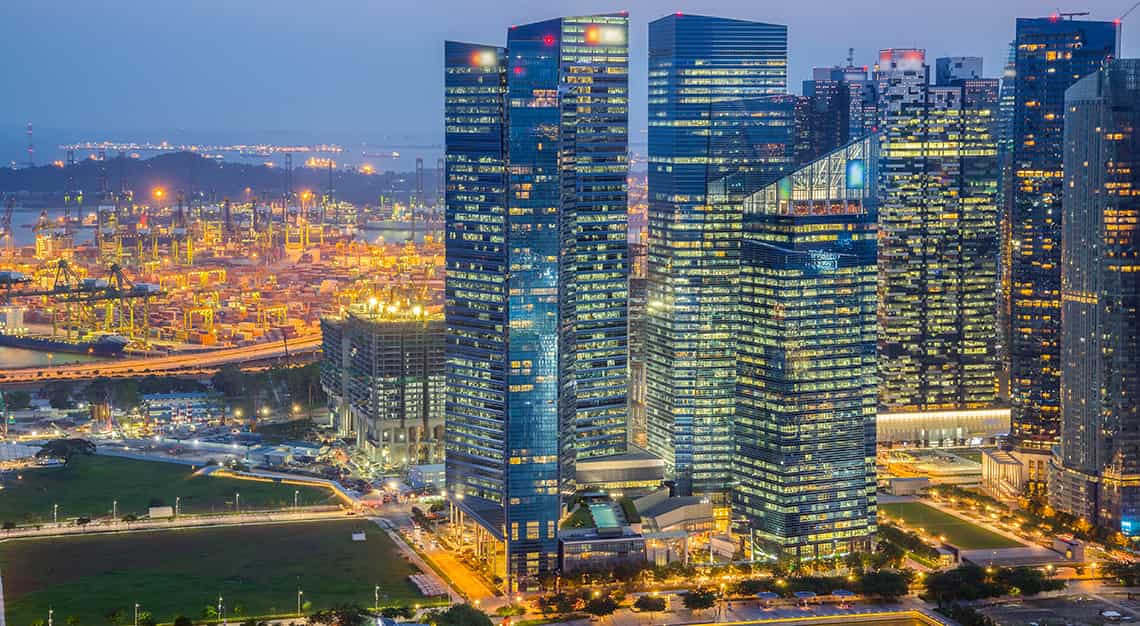 A slew of other mixed-used developments within the Central Business District followed, including Concourse Skyline (office/residential/retail), V on Shenton (residential/office), Duo (residential/office/retail/hotel) and most recently, Marina One (residential/office/retail). Most notably, Duo and Marina One signalled the coming-of-age of massive mixed-used developments with transportation linkages. They have become important nodes of Singapore's city extension, and hubs for office, residential and entertainment activities. Both, by the way, are developed by M+S Pte Ltd, a 60:40 joint venture by Malaysia's strategic investment fund, Khazanah Nasional Berhad and Singapore's Temasek Holdings (Private) Limited.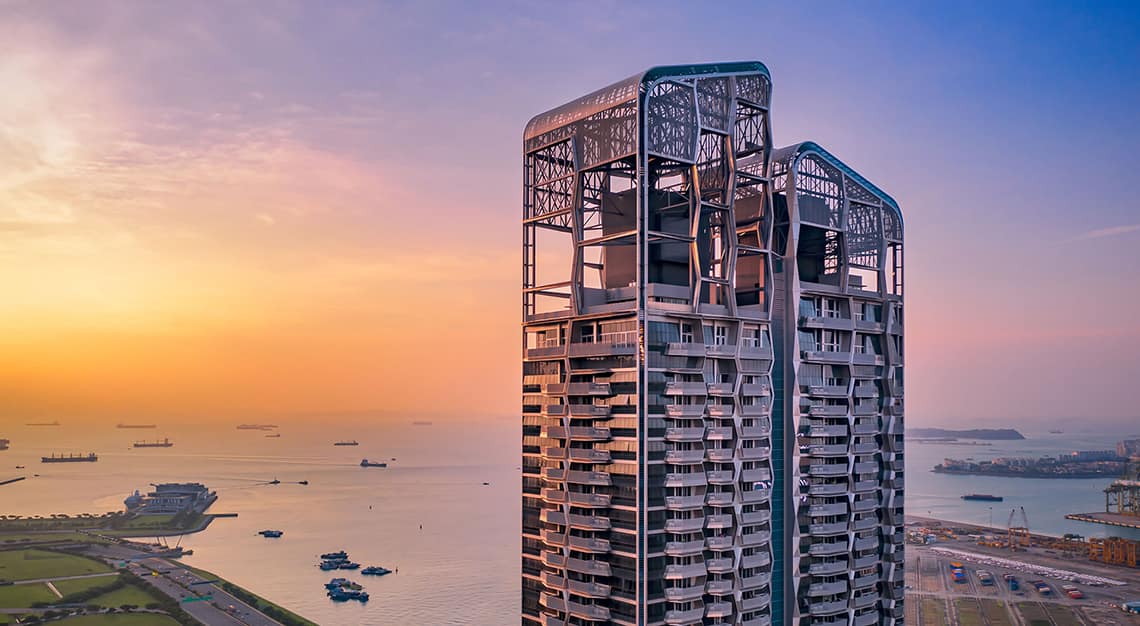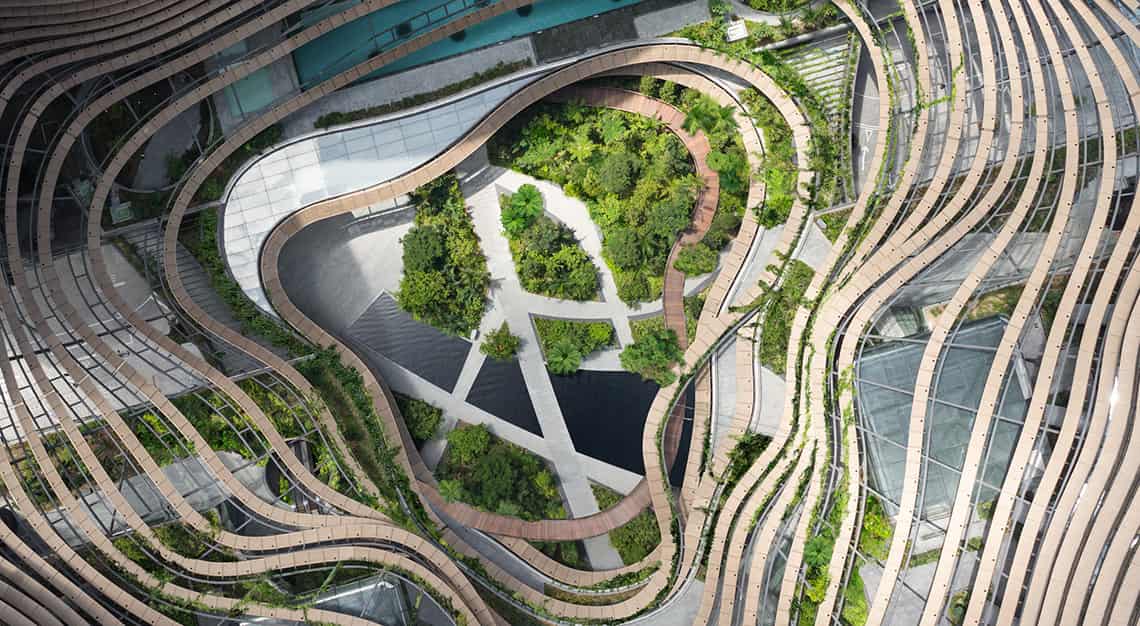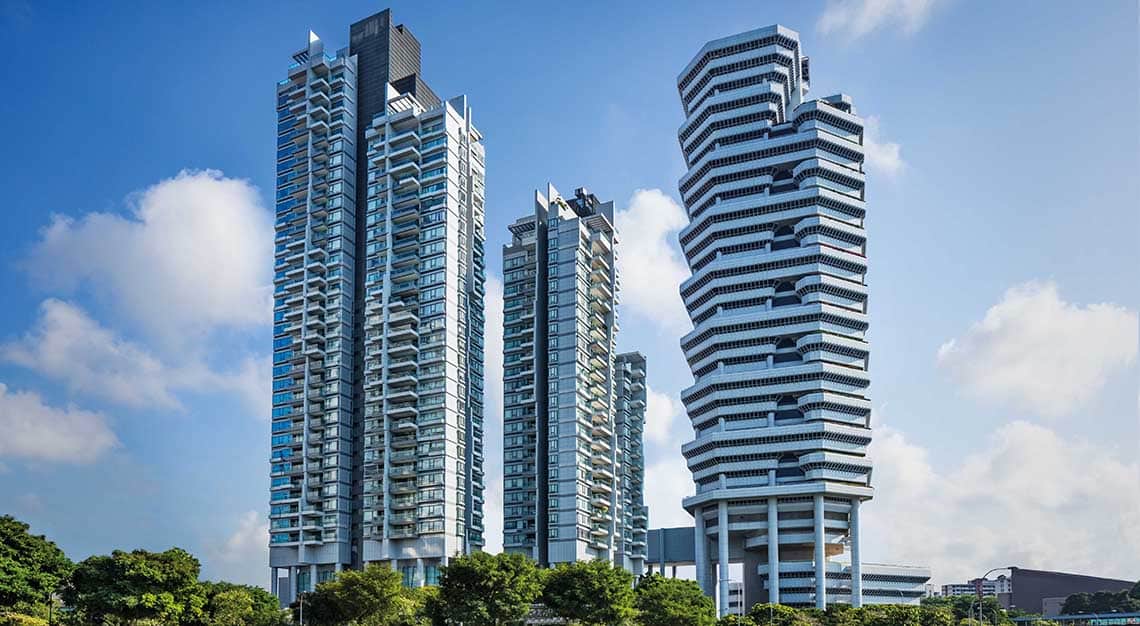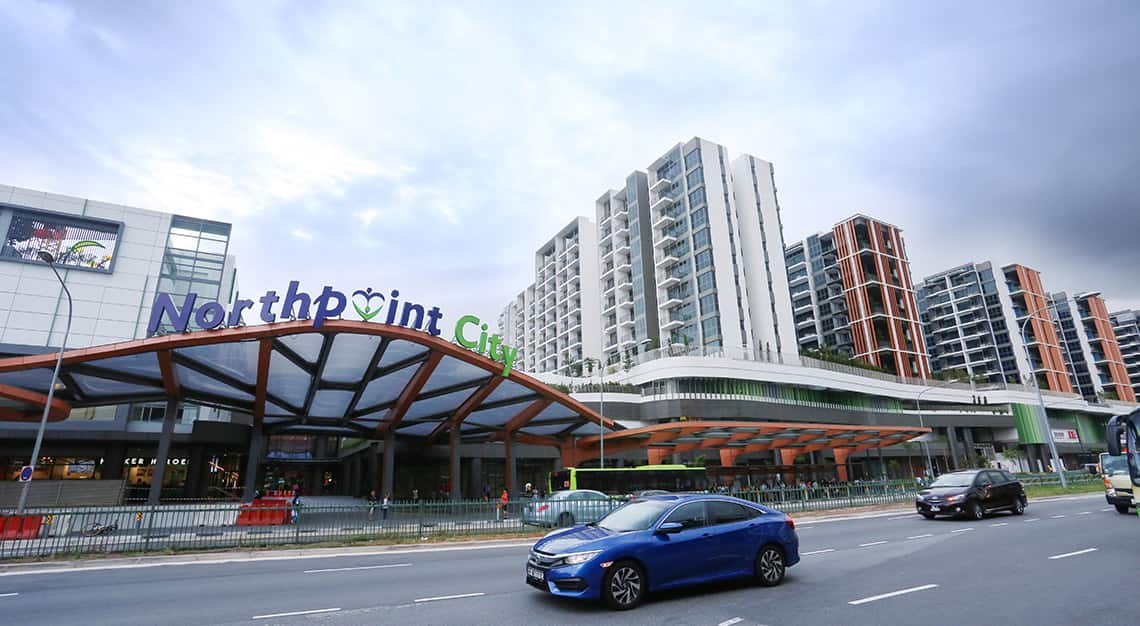 These developments are not restricted to the city centre – Watertown in Punggol and Northpoint City in Yishun are prime examples, while Sengkang Grand Residences is a massive project that also combines amenities such as a bus interchange and community club.
In the central business district, some significant projects have taken the concept of mixed-use developments to new heights – some in more ways than one. The 290m tall Guoco Tower, Singapore's tallest building, is much more than just about "mixing the different uses". It is an integrated development with direct connectivity to Tanjong Pagar MRT station – a vertical city that boasts a five-star hotel; a retail mall; an urban park; Guoco Tower, a Grade A office tower; and to top it off, Wallich Residence, its luxury residences.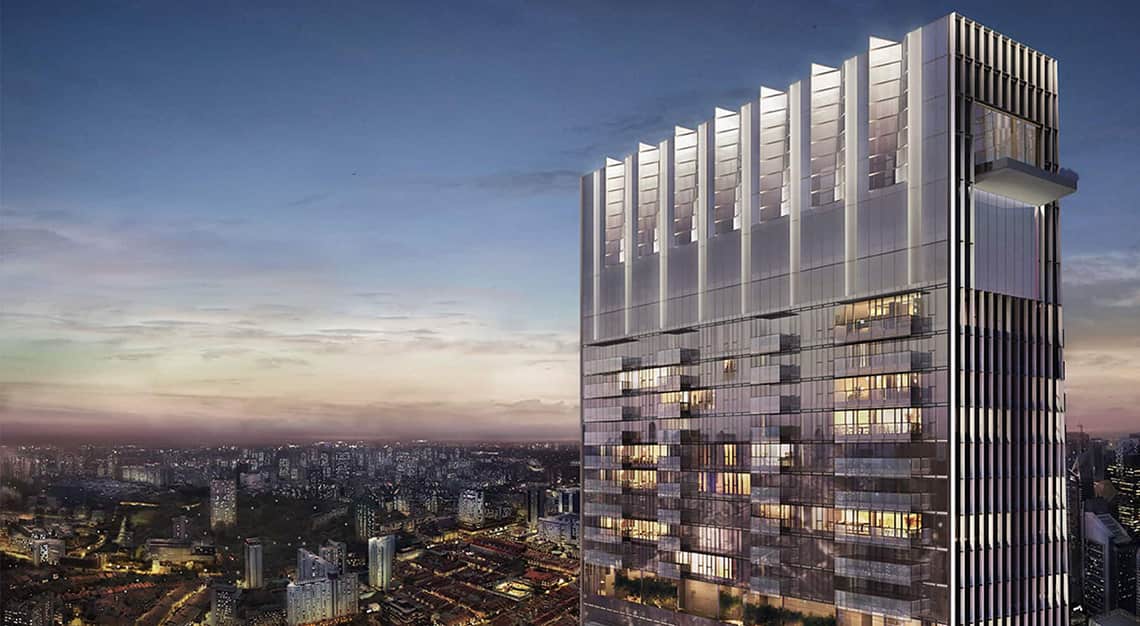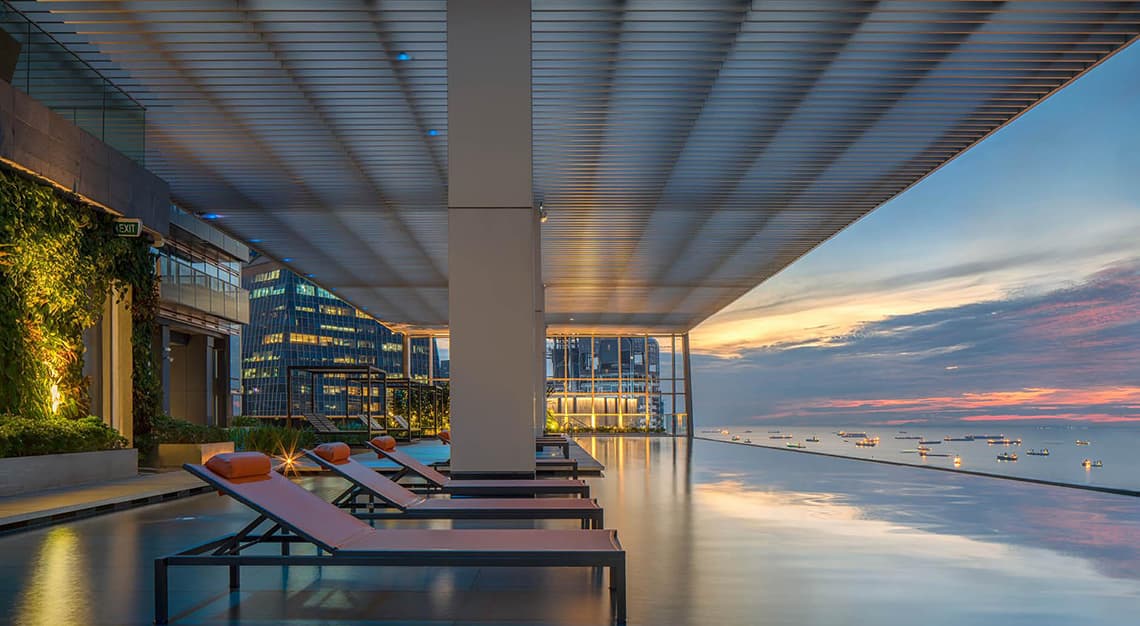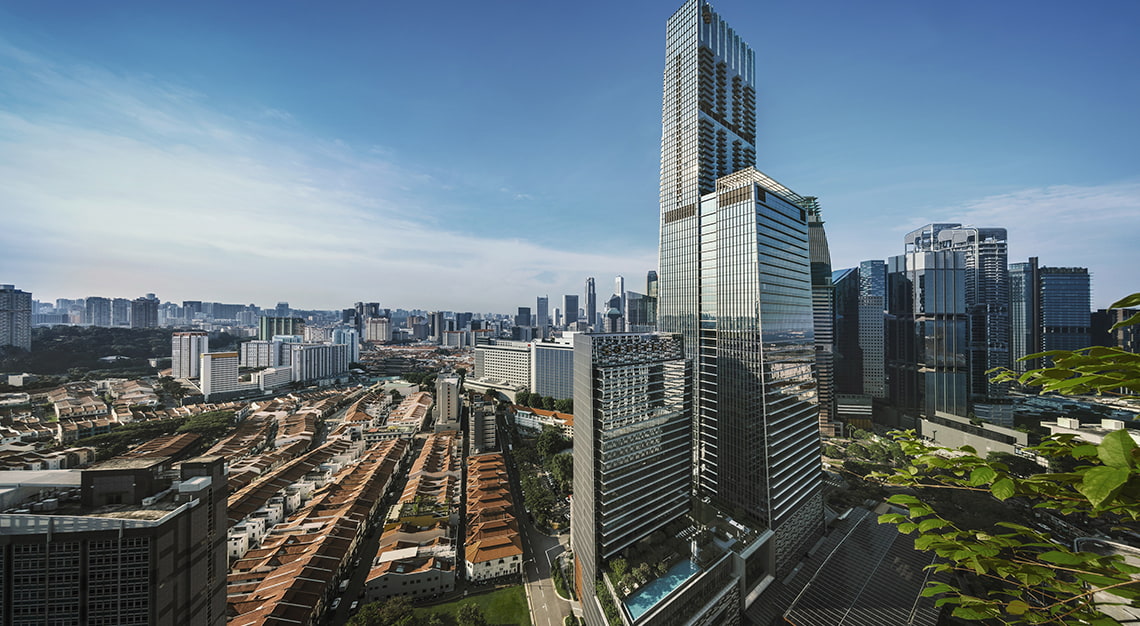 The Residence made headlines last year when James Dyson, founder of Dyson group, purchased the crown jewel of the luxury residential project – a 1,960-sqm triplex super penthouse – for a handsome sum of S$73.8 million.
Another one of the latest integrated developments is The South Beach, a massive integrated development at the City Hall precinct that features luxury residences, Grade A offices, a retail podium, a five-star hotel (JW Marriott), and the newly conserved NCO Club. Its location affords it seamless connectivity to The Esplanade MRT Station and a five-minute walk to the City Hall and Bugis MRT Interchanges.
Due to their sheer scale and the seamless integration of different work-play spaces, integrated developments often bring about the desirable effects of regenerating and rejuvenating the local area. They sometimes also act as the nodal point for city expansion. Case in point: the Marina Bay Financial Centre kickstarted the development of the Marina Bay financial centre, and Marina One will provide a vital link to the future extension of the CBD to Marina South. Guoco Tower injected a new lease of life to Tanjong Pagar. Duo and The South Beach extended the centre business district beyond Raffles Place towards Ophir/Beach Road and City Hall respectively.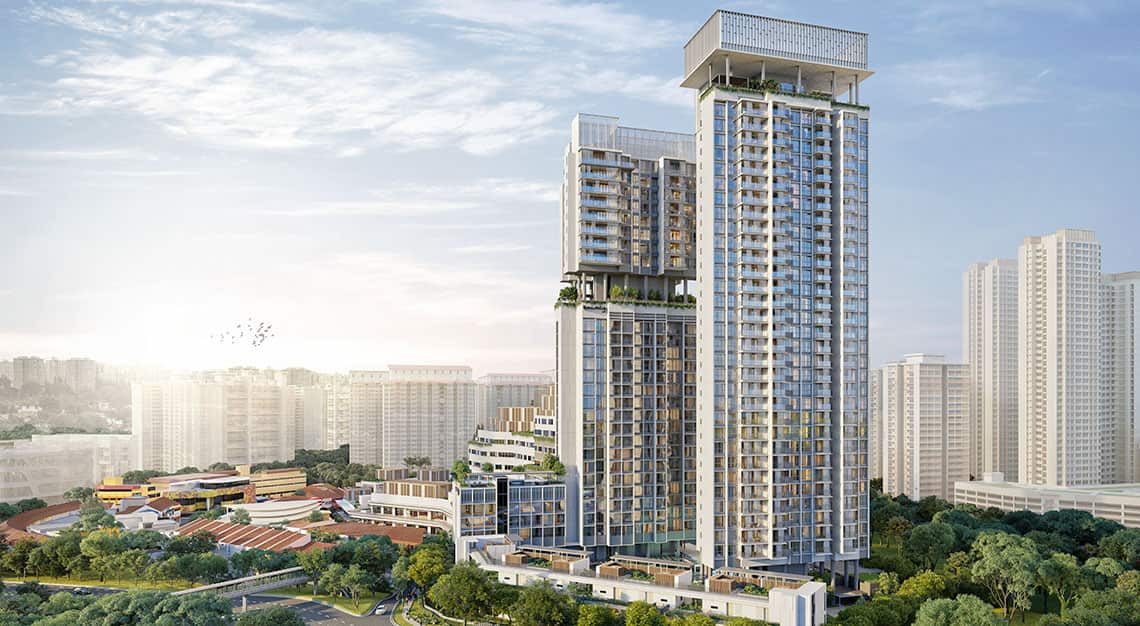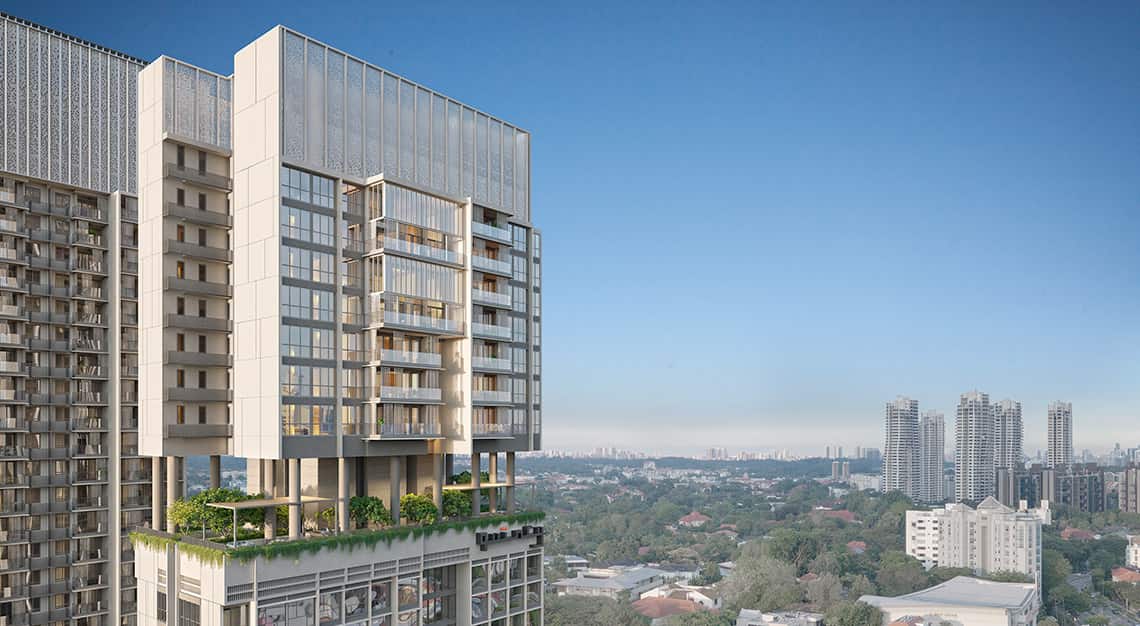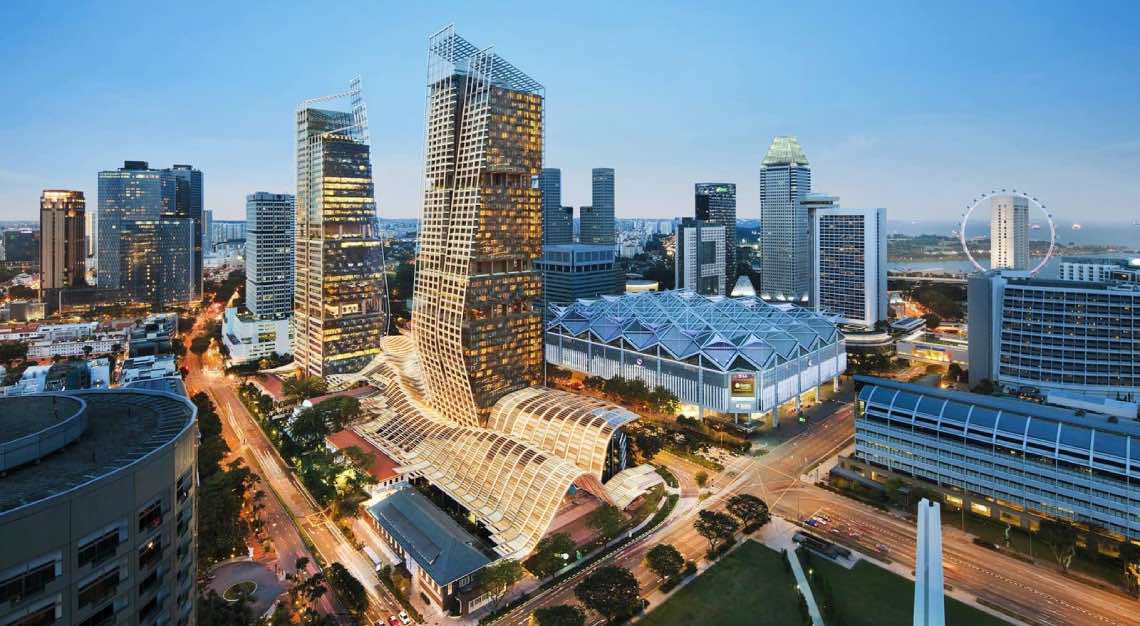 Outside the CBD, One Holland Village, a joint development by Far East Organization, Sekisui House and Sino Group, is slated to rejuvenate the tired Holland Village neighbourhood, which has lost its former lustre. It will include residential, serviced residences, office and retail spaces.
Residences in integrated developments have been gaining attention from both local and international buyers, as they're mini cities within a city. Such seamless integration of work, shop, eat, play, live and connect means that everything is conveniently available within a certain radius, and residents do not have to leave the comfort of their compound. Such integrated developments are thus able to attract investors' attention, and often command prices and rents other stand-alone residential towers may not be able to fetch.
The next significant integrated development in the works is undoubtedly Guoco Midtown. The development sits on a massive footprint of 3.2 hectares in the Bugis-Beach Road district. Comprising 10 different buildings, including one that is to be preserved and repurposed, and 20 gardens, Guoco Midtown will be one of the most significant and green developments within the expanded CBD. The project will comprise Grade A office space, more than 4,645 sqm of retail space, a five-storey business and social club, and two luxury residential developments – the 219-unit Midtown Modern, launched in October 2019, and a second development comprising over 500 units on Tan Quee Lan Street right above the Bugis MRT interchange station. Apart from the integration of the different uses, connectivity also features very prominently in Guoco Midtown. The project will grant access to a total of four MRT lines (the East-West Line, Downtown Line, North-South Line and Circle Line).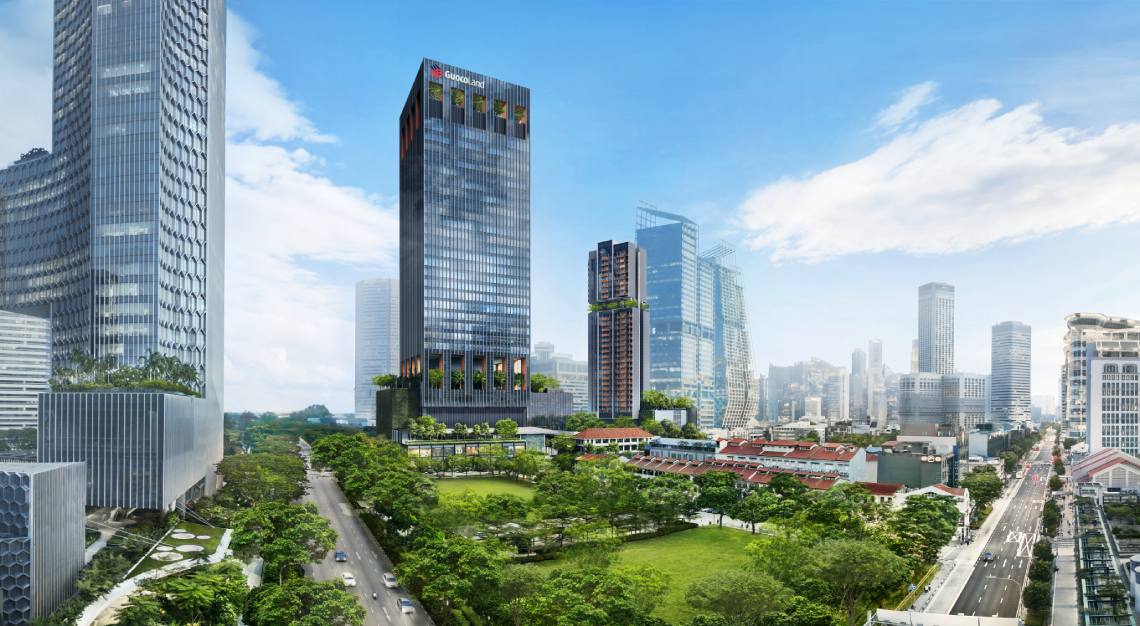 In recent years, the traditional office and residential real estate markets have been disrupted by the proliferation of co-working and co-living concepts.  Singapore developers have started future-proofing their projects by embracing these changing trends.
Touted to be a city of the future, Guoco Midtown will pioneer several innovations that will change the way people think of their homes and offices.
For one, the layout of the apartments at Midtown Bay, the residential tower within Guoco Midtown, will be adapted to the lifestyle shifts of co-working and co-living. One can easily turn their apartment into a home with an office or, an office within a home, and yet with enough space to live and entertain guests. One such example will be the duplex residential units where owners who use their homes as a home office have the flexibility to use the lower level of the apartment as office space and still enjoy a private sanctuary on the upper level.
Guoco Midtown will also feature its "core and flex" leasing concept and the Network Hub, a first-of-its-kind business and social club with private office suites for corporate meetings to rooms for seminars and even town hall meetings for up to 200 people. Traditional offices typically comprise core areas where employees work and ancillary spaces such as meeting and board rooms. With the Network Hub, Guoco Midtown office tenants will able to use the MICE facilities at the Network Hub as short-term swing spaces. This cutting-edge concept enables office tenants to keep their lease to what they need, but still have the flexibility to have the extra space when they need it.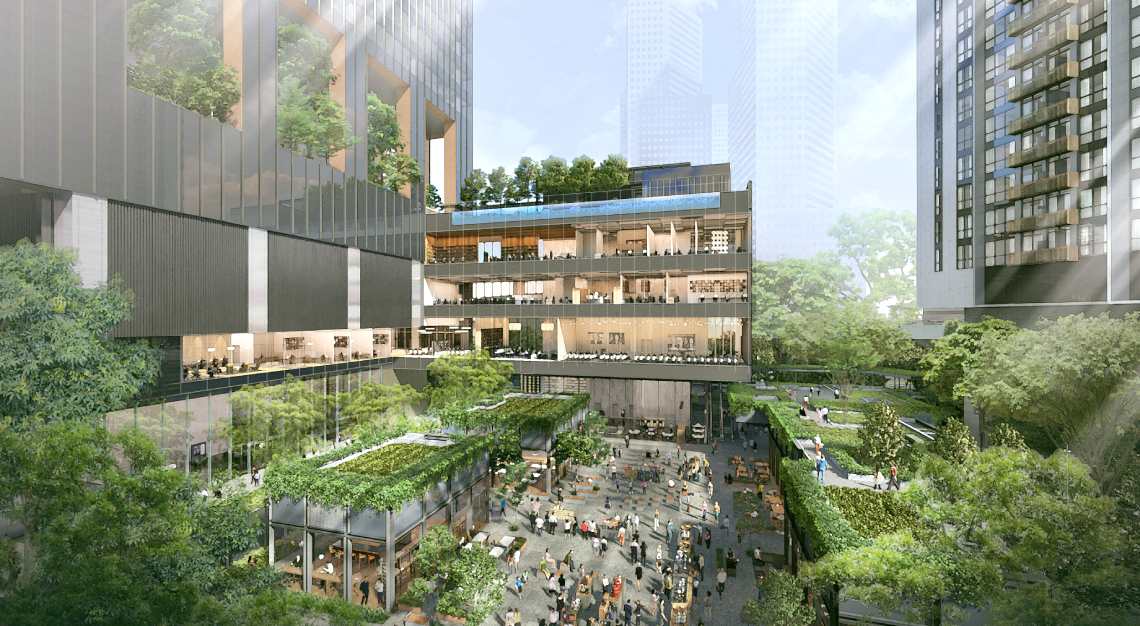 Residents of Midtown Bay will also enjoy exclusive membership to the Network Hub, where they can use the communal areas to hold discussions with a business associate or for hotdesking. Foreign homeowners looking to expand their businesses to Singapore could even choose to lease the office suites and use it as a temporary office. For the ultra-high-net-worth (UHNW) individuals, Guoco Midtown's Network Hub offers an opportunity to set up home offices and scale-up in the short term.
From The Sail at Marina Bay at the New Downtown of Marina Bay, to a new Midtown being built in the city more than a decade later, Singapore's real estate scene has continuously adapted to changes in people's lifestyles. But more than that, in my opinion, Singapore real estate has influenced how people live, work and play.
Looking into the future, one can expect more mixed-use as well as integrated developments in critical areas marked by the Singapore Government as part of its Master Plan 2019, such as the Greater Southern Waterfront as well as Kampong Bugis. What other creative and innovative concepts can we expect from developers then? Whatever it is, I am sure it will change the face and fabric of Singapore's real estate once again.
Leong Boon Hoe is the chief executive officer of Arcadia Consulting Pte Ltd