Green Fingers
When chef Raymond Blanc bought the manor house and grounds in the English countryside which he transformed into Le Manoir aux Quat'Saisons, the first thing he did was create a vegetable garden. Having grown up helping his mother grow produce at their family home in France he wanted to recreate the "living larder" of his childhood.
Thirty years on the grounds have flourished and encompass vegetable, salad and herb gardens, apple orchards and a mushroom "valley". And you can be sure that Blanc takes feedback seriously. After numerous requests from guests, Blanc has opened a gardening school – the first to be set in a hotel.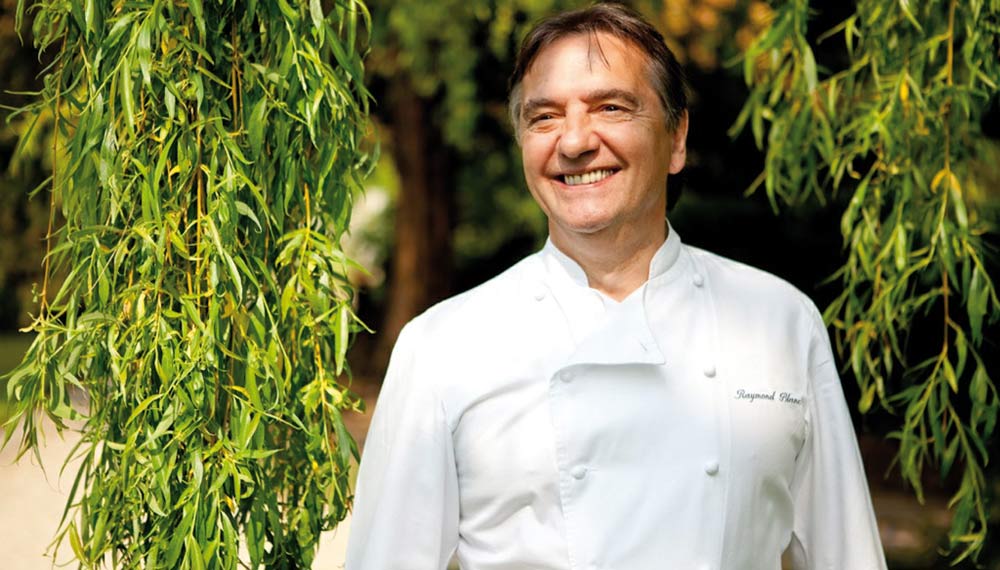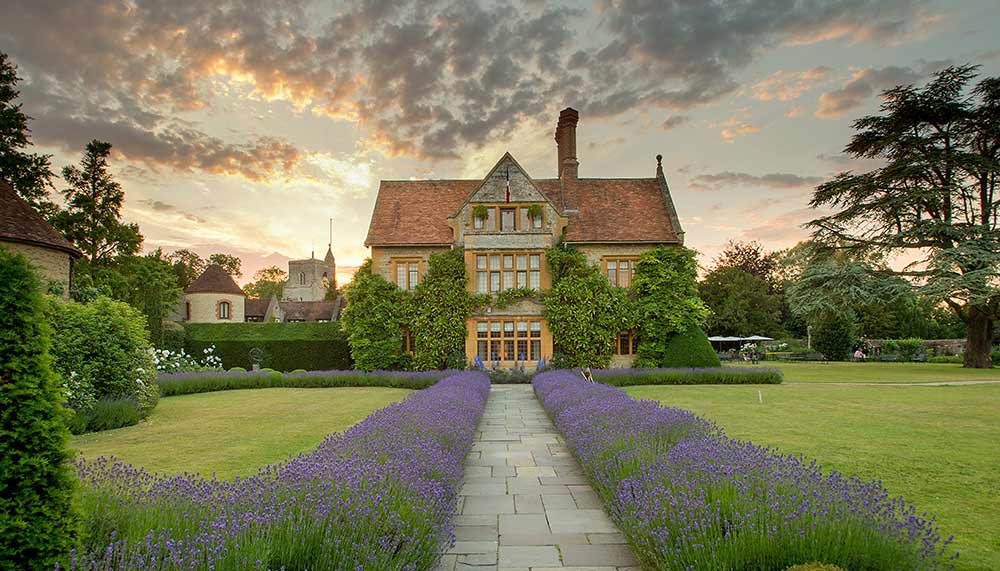 Set in a handsome glasshouse on the hotel's grounds, The Raymond Blanc Gardening School offers half day and full day hands on courses including growing your own vegetables, mushrooms, micro herbs and edible flowers as well as classes for children. Classes are tweaked according to the seasons, which means classes will change all year round. Learn how to grow summer and autumn vegetables, along with the sturdy Oyster mushroom and the best techniques to bring its flavour out. You can also choose to learn about micro herbs and edible flowers — while rarely used as a main component in a dish, they help add dimension to the plate with their colours and aromas.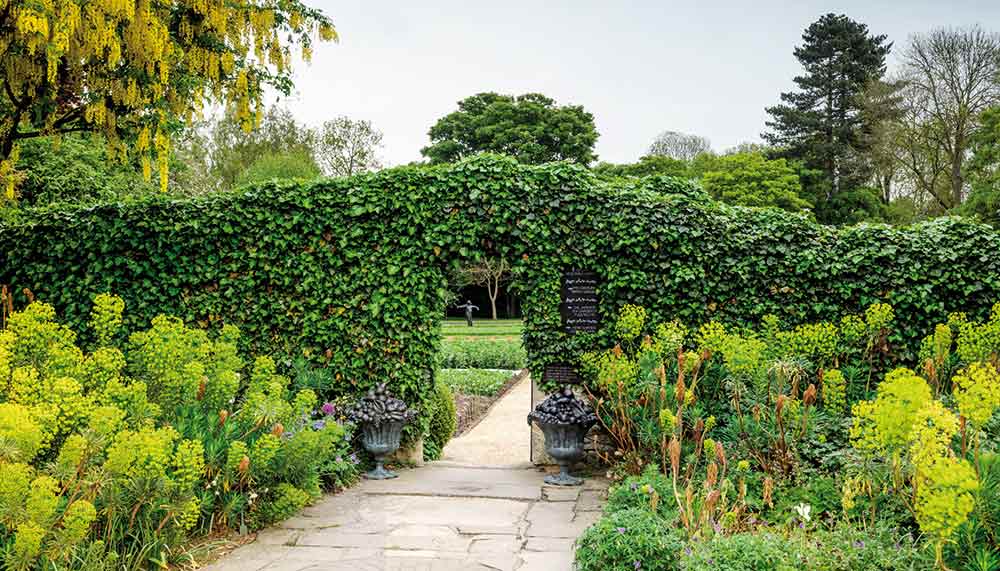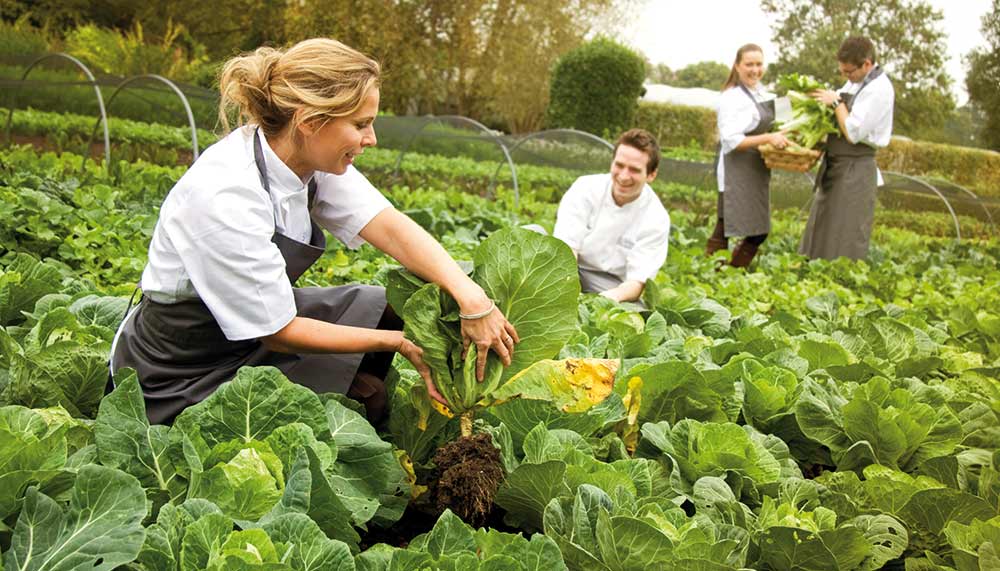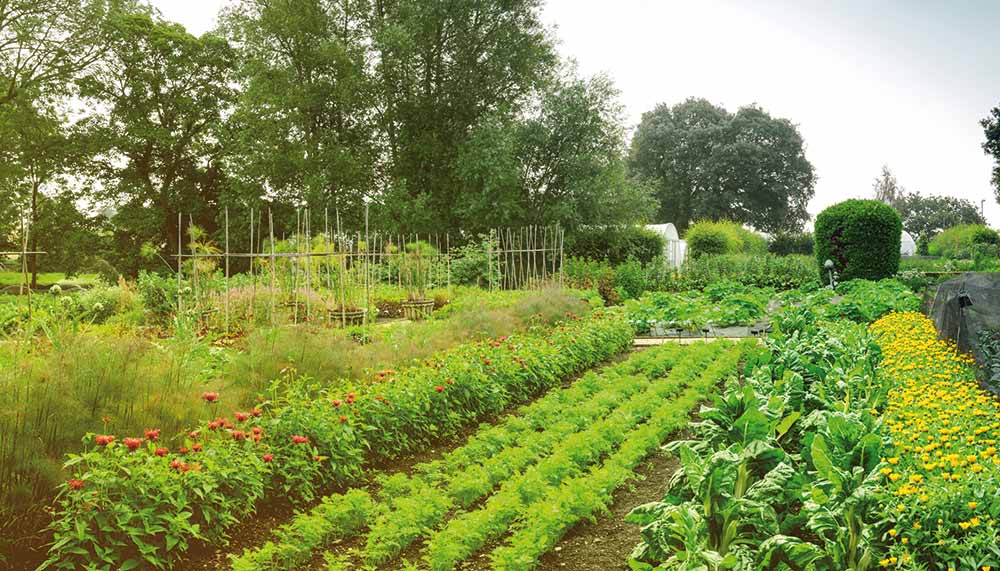 If you're having issues with maintaining your garden to maximise its potential, the myth-busting course on pruning will help. Learn the different methods (yes, there are more than one!), and how a different season can mean a change in techniques used.
For the ultimate horticultural experience, book one of the hotel's Garden Suites for your stay — the theme of each room is reflected in the plants and flowers enveloping your private terrace.
The link between the kitchen and garden is palpable. On the front of the dining menu, namechecked alongside the chefs is Anne Marie Owens, head gardener. "The admiration I have for gardeners is beyond measure," says Blanc. "The gardens are an essential part of Belmond Le Manoir – you will spend as much time in the garden as you will at the table."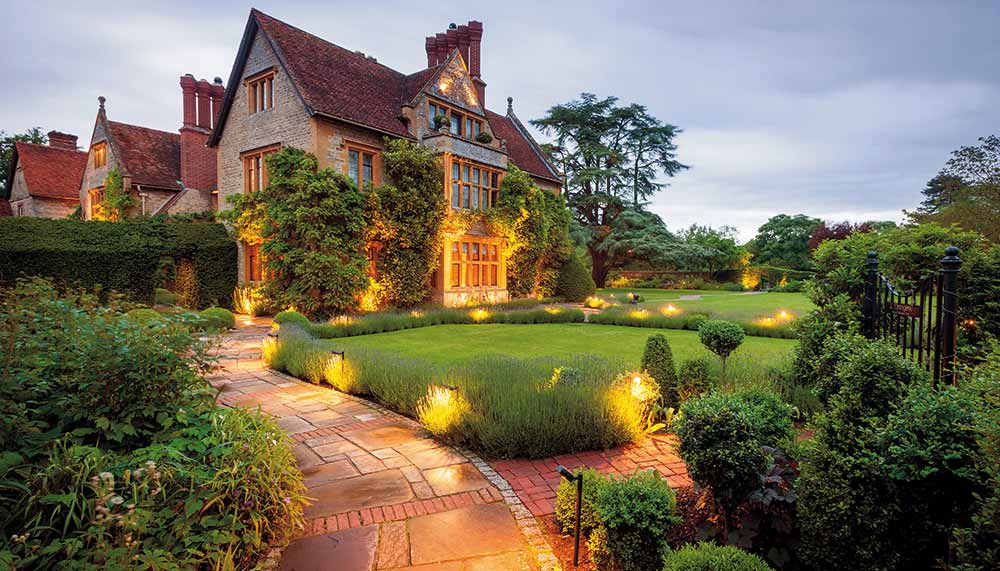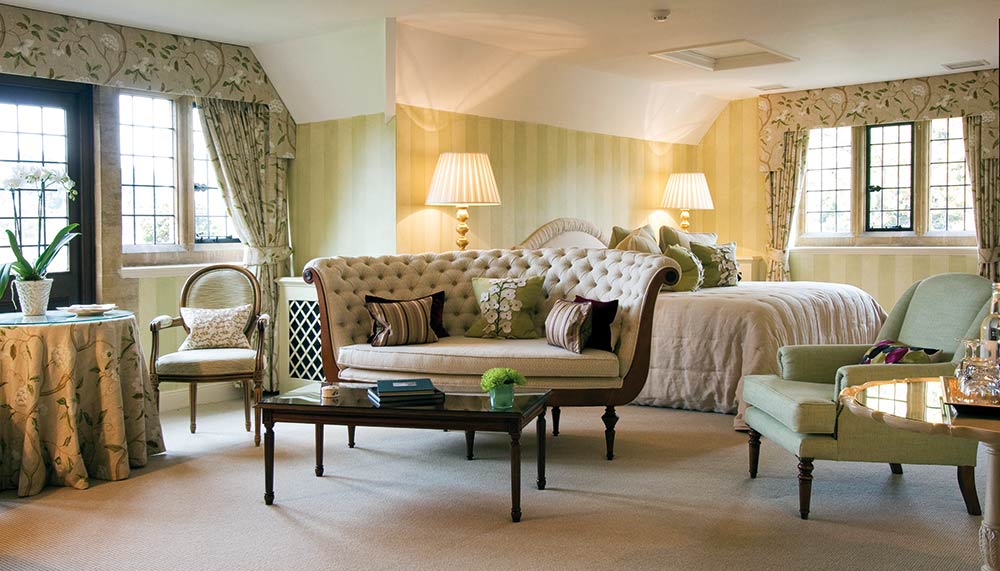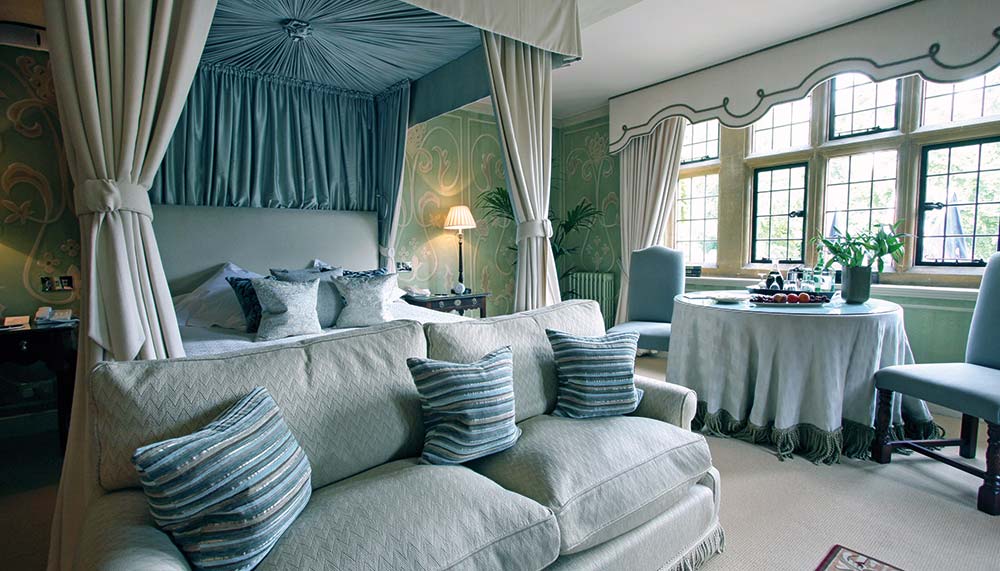 Looking at the menu itself, whether it's fresh apple juice at breakfast, herbs and salads in a side dish or vegetables as the star such as the signature Beetroot Terrine; as much produce as possible is garnered from the grounds. Head chef Gary Jones has a walk about every Tuesday and comes up with a "picking list" of produce. And if you're awake just after the sun rises, you'll see chefs and gardeners tending to the crops just slightly after 8am every day. Now, how's that for a retreat on a vegetable farm and fruit orchard?