With the proliferation of superlatives in the yacht scene, what does it take for one to truly leave a mark? From groundbreaking concepts to top-of-the-line releases, here is a quintet of vessels that stand out from the crowd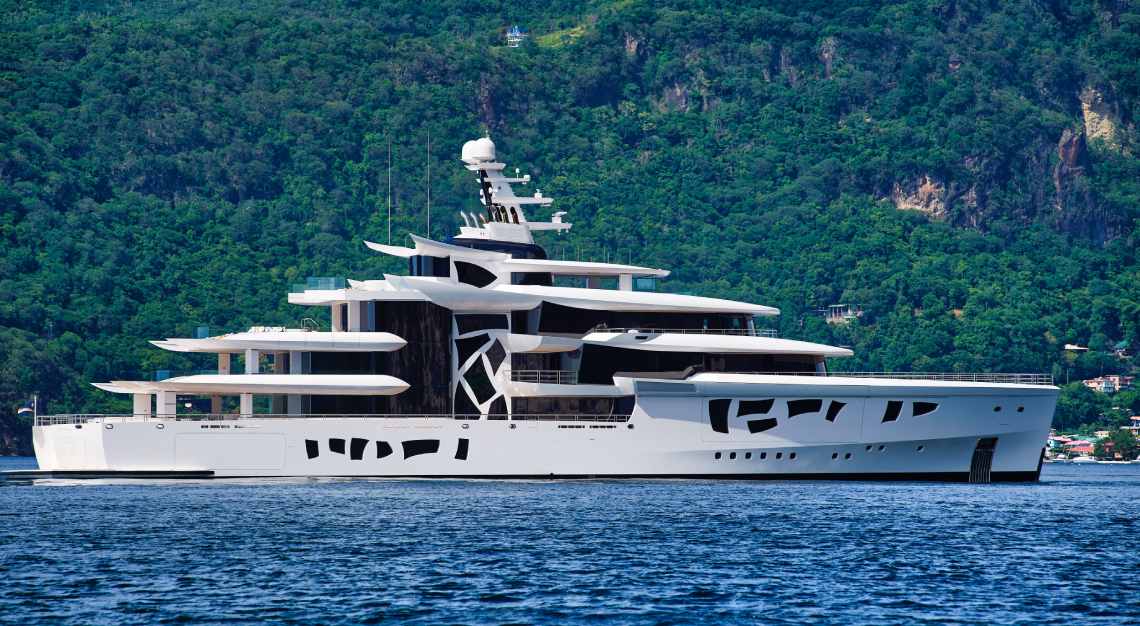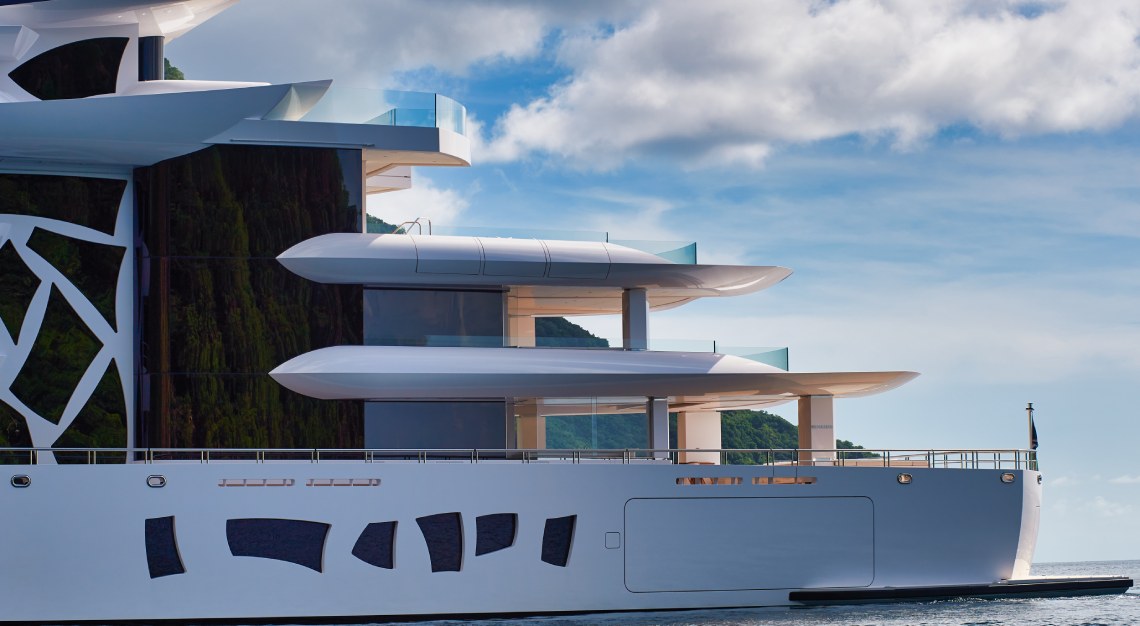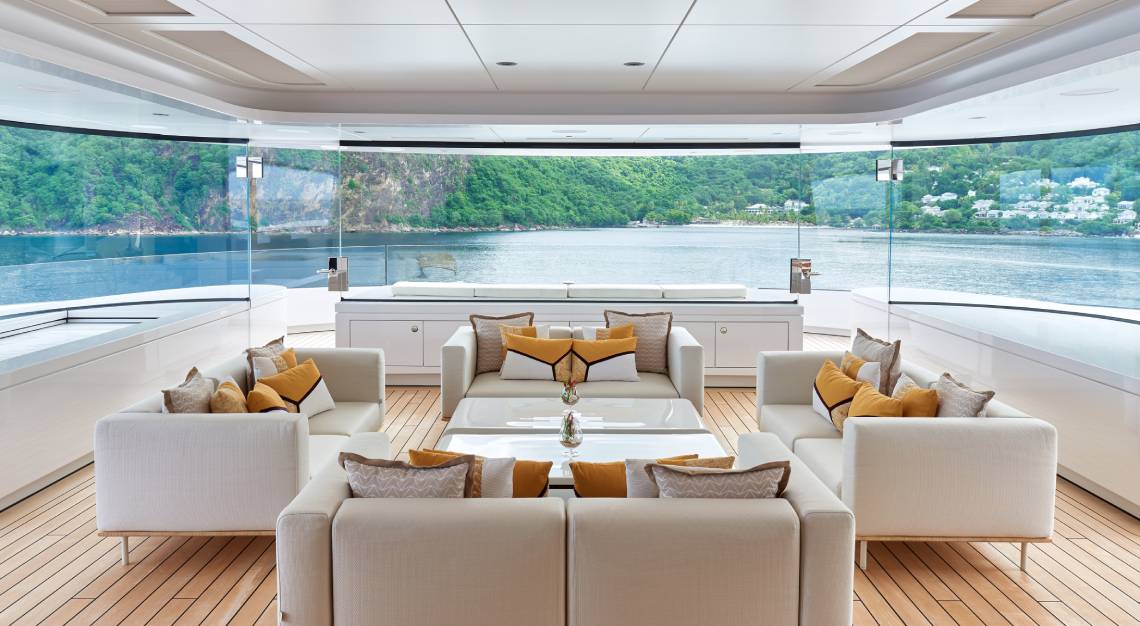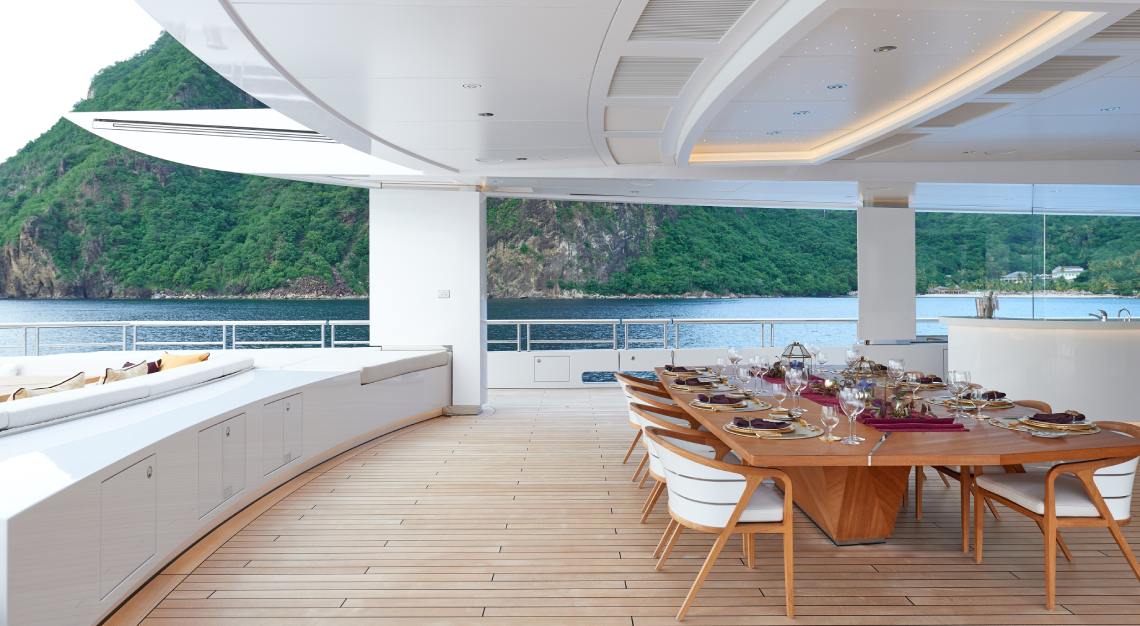 Ahead of Its Time
Named 'Motor Yacht of the Year' at Boat International's 2021 World Superyacht Awards and selected for Robb Report's Best of the Best the year before, Nobiskrug's Artefact isn't so much a relic of the past as she is the embodiment of the future—incorporating both visually appealing and eco-conscious qualities in dramatic fashion. 
In fact, she's one of the few superyachts to meet the International Maritime Organization's Tier III emissions standards thanks to a direct-current-based diesel-electric propulsion system (also known as DC Grid), which is a yachting first. 
Leveraging on the seamless integration of ample solar panels, variable-speed generators and battery banks capable of storing surplus energy, the 80m superyacht reduces energy consumption by a significant 30 per cent. Befitting a yacht that's future-proofed—in accordance with her owner's aspirations—the DC Grid's modular design affords Artefact the flexibility of upgrading to new technologies such as fuel cells. 
Artefact is a dazzling sight to behold on the water, with a multi-storey glass wall rising from her midsection, jigsaw puzzle-like windows lining the lower hull, and frameless glass windows that wrap around the main and upper decks. 
The vessel features the most amount of glass incorporated on a yacht—a grand total of 740 sqm—and care has been taken by Reymond Langton Design to ensure that the acoustics are kept to a minimum; hence the prominence of angular or curved lines and textured finishes to discourage echoes and reverberations. Each window is made up of double-paned bronze glass and a layer of mirror between, reflecting heat without distorting the views. 
Together, these have the pleasantly unusual effect of Artefact being quieter than a library as soon as one steps aboard, with the added incentive of unadulterated views of the surrounding coasts and azure waters.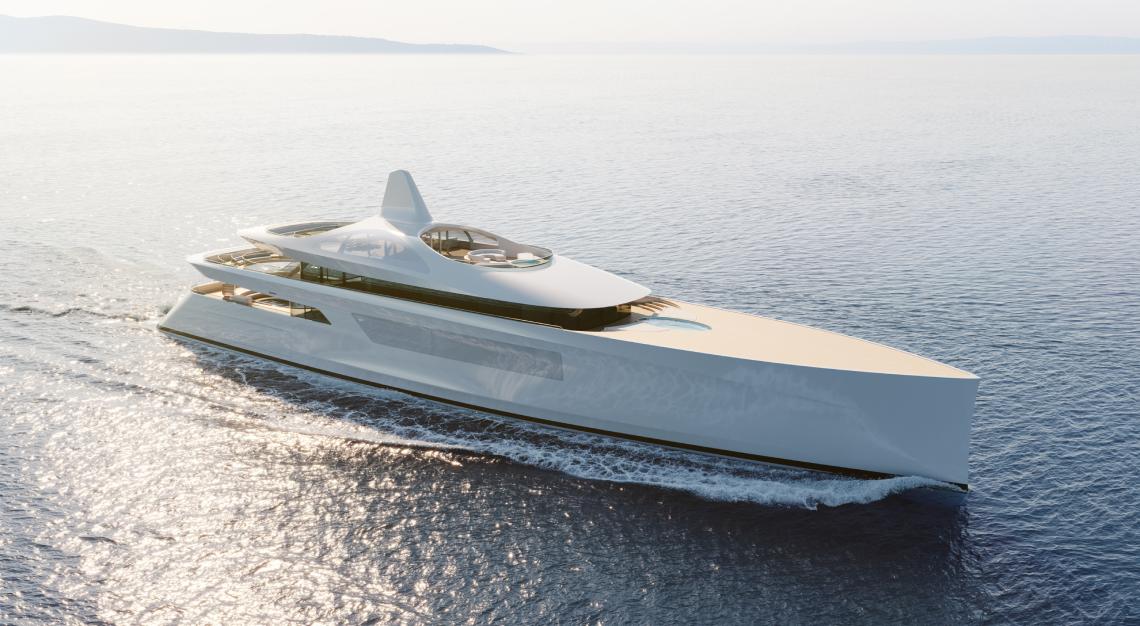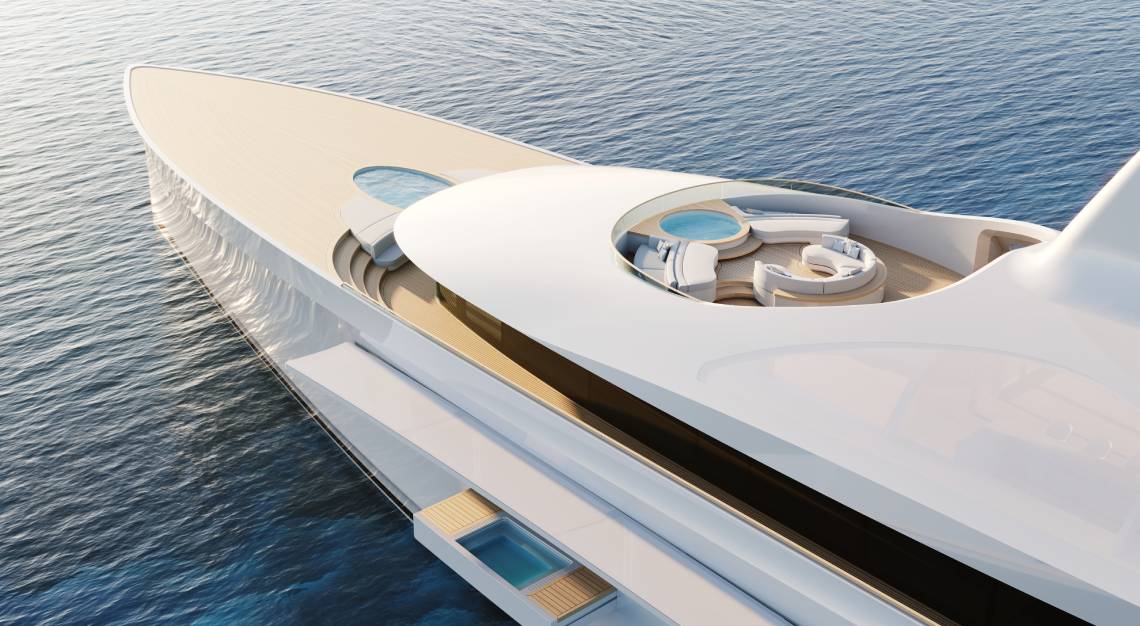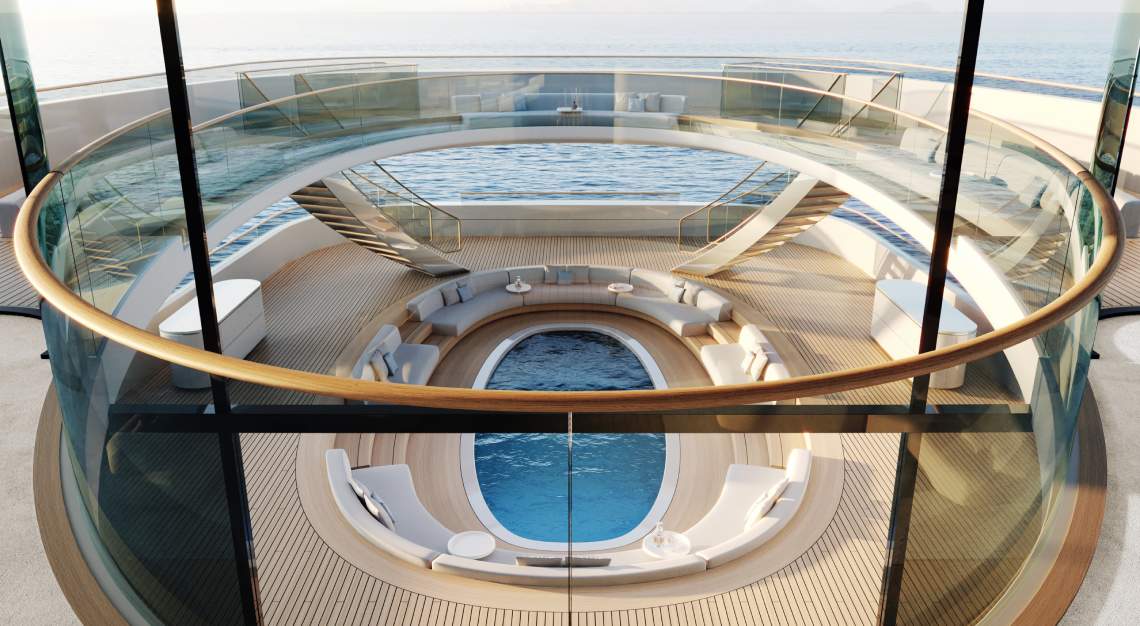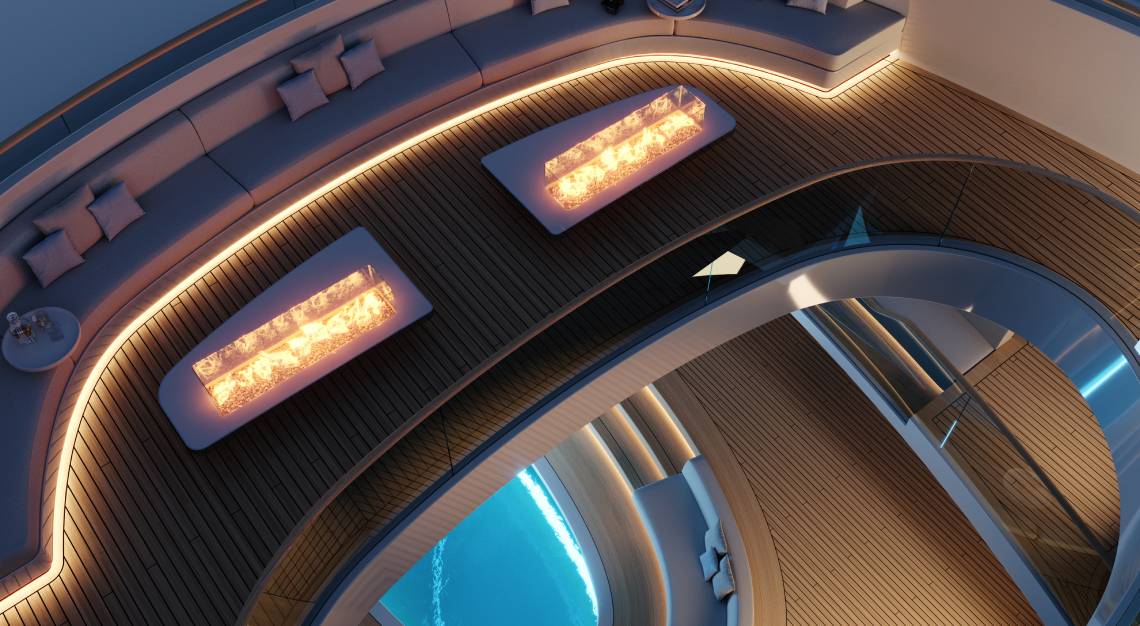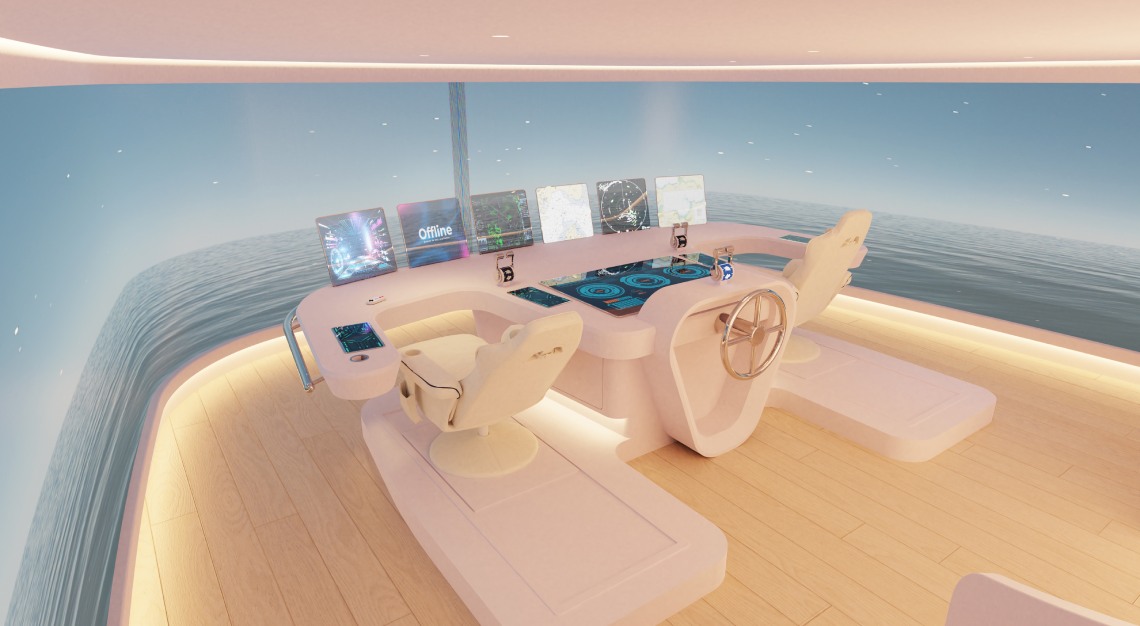 Pure Evolution
Few releases—let alone concepts—caused as much of a stir as Feadship's Pure did when it was unveiled at last year's Monaco Yacht Show. The 81.7m superyacht concept, conceived by designers Jan Schaffers and Tanno Weeda in collaboration with De Voogt Naval Architects, endeavours to redefine the modern yachting experience. 
While its sculpted, minimalist profile is indeed a head-turner, it's the open-plan layout that takes one's breath away; starting with the elliptical glass atrium—an architecturally remarkable feat—that extends from the sundeck through to the owner's deck and main deck below, which has as its centrepiece a gorgeous swimming pool surrounded by ample lounging areas. 
If there isn't enough room on the yacht (an unlikely scenario), take a dip in the retractable, glass-bottomed jacuzzi suspended over the ocean, or try the expansive beach club and fold-out terraces with daybeds at the lower deck instead. 
For a complete sense of privacy, you'll have to head to the owner's deck, which enjoys direct access to the sundeck—replete with a bar, jacuzzi, fire pits and an al fresco dining area overlooking the atrium. Unlike most yachts, the owner's suite is located at a prime position forward, with sufficient room to accommodate a private jacuzzi. This is due to the fact that Pure lacks a traditional wheelhouse—her most radical attribute yet. 
In place of a conventional bridge, Pure is, quite literally, data-driven. A sophisticated 'Command Centre' concealed on the lower deck gathers and relays information via smart augmented reality simulations displayed on screens—with the help of radar, an Automatic Identification System, maps, depth sounders and cameras strategically distributed around the yacht. Feadship's proprietary Foresight programme provides further assistance to the captain and crew in the form of situational awareness, motion prediction and determining the most fuel-efficient routes between destinations. 
As far-fetched as all this might sound, Feadship stresses that Pure is not a flight of collective fantasy, but that construction could theoretically begin today. For instance, the technology and infrastructure needed to assemble the 'Command Centre' is already used on naval vessels. It all depends on whether there's a prospective owner intrepid enough to steer Pure towards the next stage of her evolution.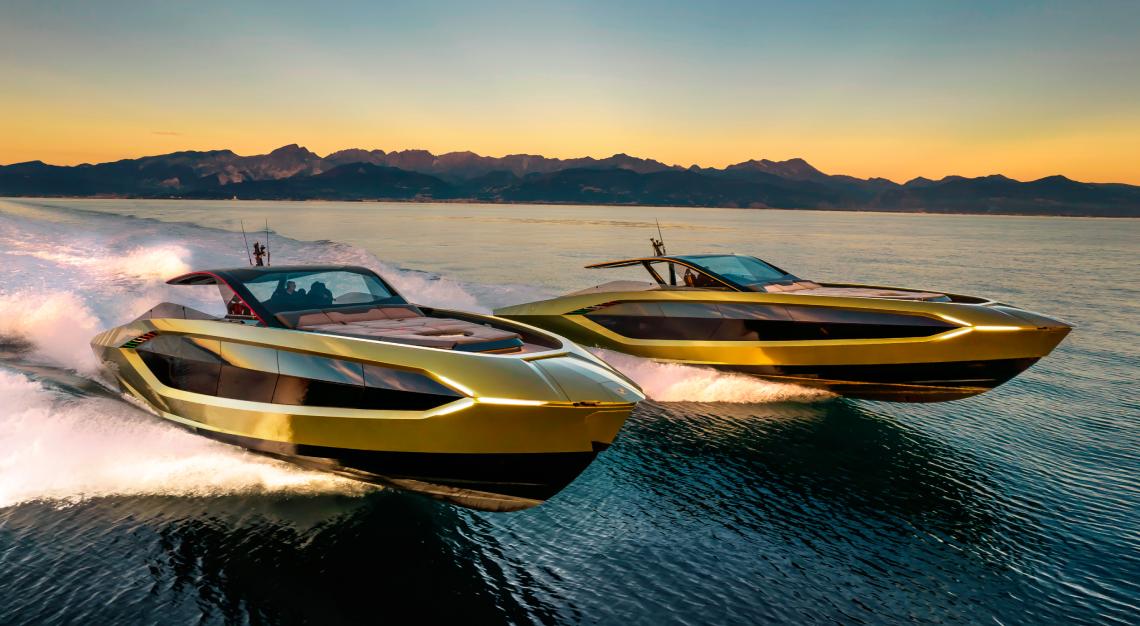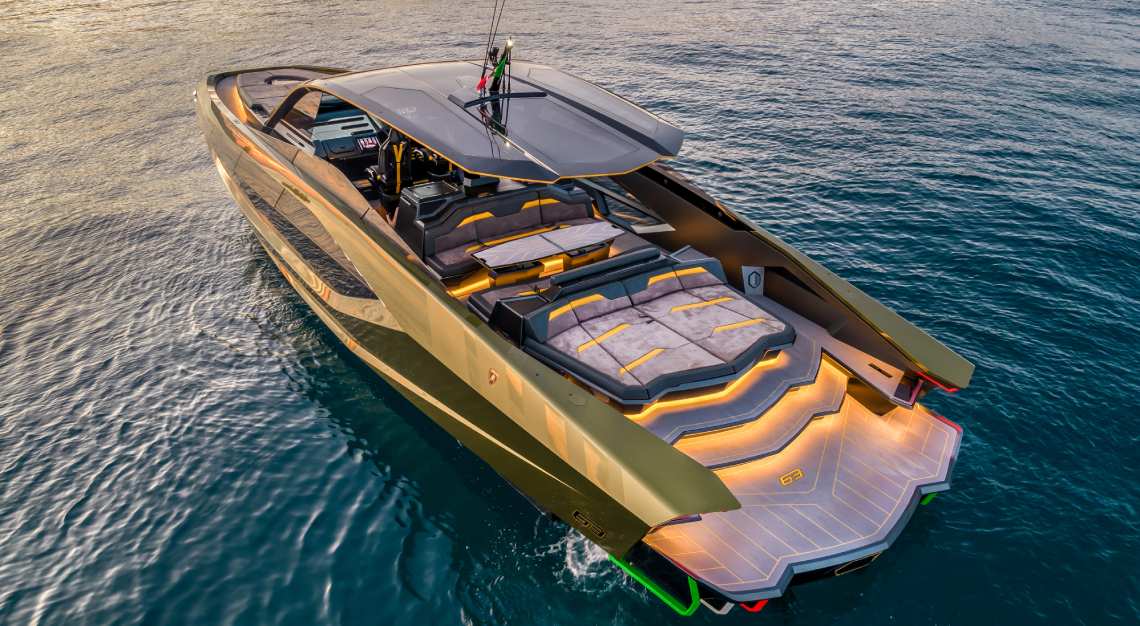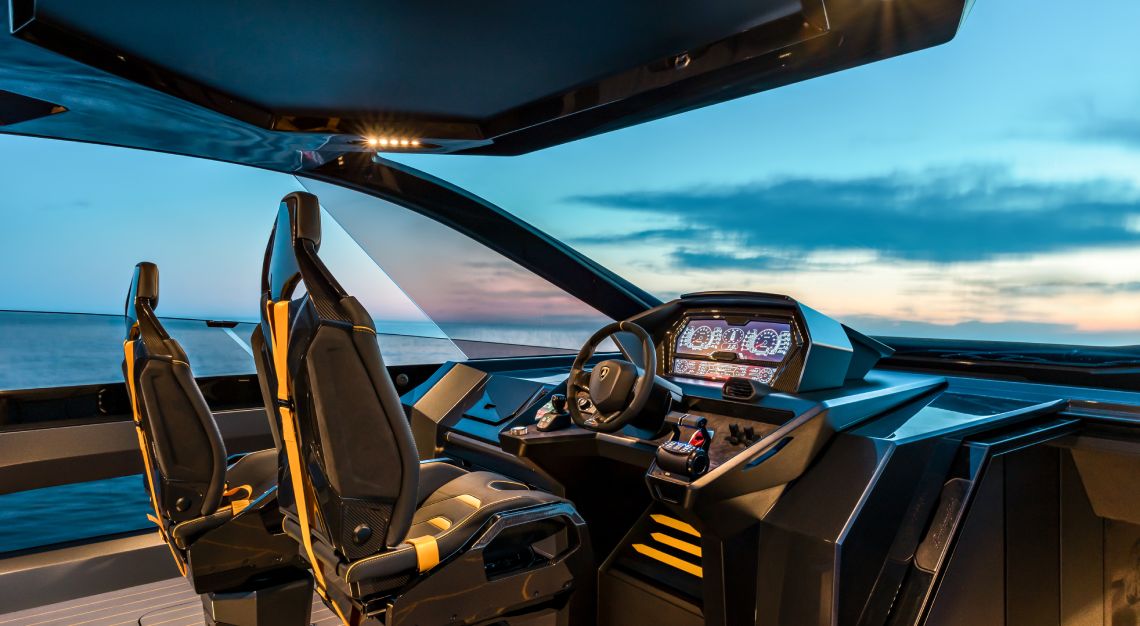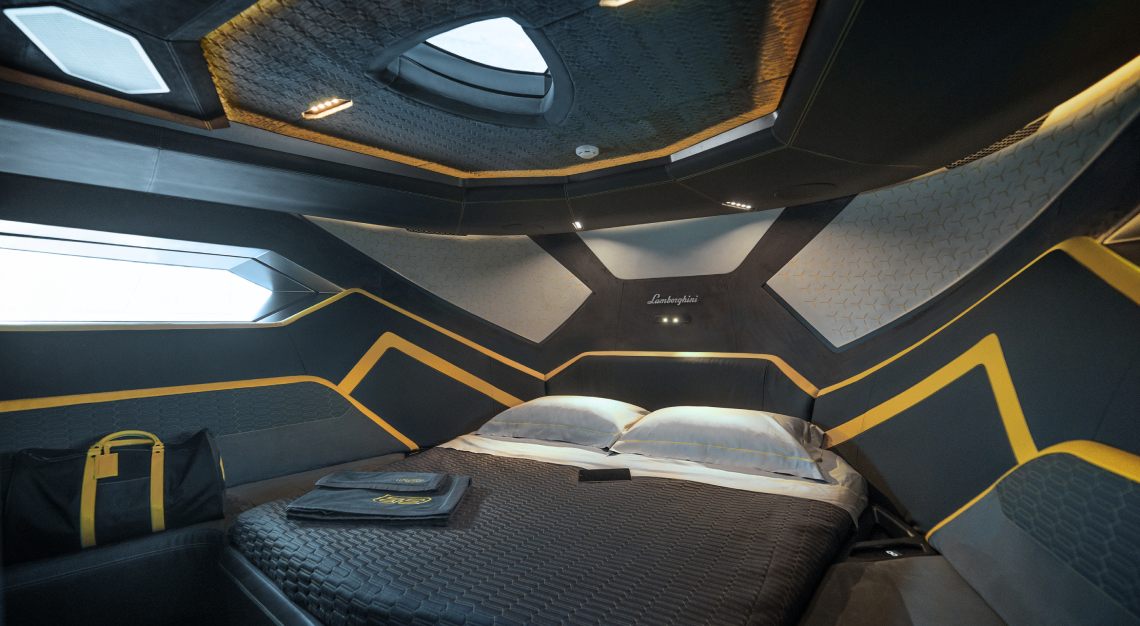 Raging Bull of the High Seas
If ever there was a bad boy to roam the seas, this would be it: the show-stopping Tecnomar for Lamborghini 63. Even the notorious Conor McGregor—professional-mixed-martial-artist-turned-world's-richest-athlete—couldn't resist getting his hands on one, famously calling it his "Lamborghini yacht". 
Developed by Tecnomar, a brand under The Italian Sea Group, in collaboration with Lamborghini—'63' references the year of the marque's founding—the 20m high-speed motorboat behaves like a roadster on the water, with all the tenacity and grit to keep you on the edge of your seat. 
Fuelled by a pair of 2,000 hp V12 MAN diesel engines and composed of a lightweight carbon fibre superstructure, the Tecnomar for Lamborghini 63 hits a top speed of 60 knots—making it one of the fastest in its class. Taking inspiration from the limited-edition Sián FKP 37 hybrid, it sports the same distinct Verde Gea exterior—a stunning green accented by subtle shades of bronze—with Lamborghini's signature hexagon and Y motifs defining its smooth, streamlined contours. 
Mirroring a Lamborghini cockpit, the helm—which is based on the steering wheel of the iconic Aventador—is fronted by two leather pilot seats, all finished with the automaker's exquisite Carbonskin. Even the dashboard graphics and aviation-style cover on the starter button have been replicated to a tee. 
Yet unlike a supercar, the Tecnomar for Lamborghini 63 places equal emphasis on usability and liveability, making it the ideal vessel for enervating day trips or casual weekend cruises. A dining area and galley are conveniently located amidships, with plush sunpads situated aft. Below deck, you'll find a (surprisingly) roomy master suite along with a twin cabin and shared en suite, emblazoned with streaks of grey-and-yellow trim and dark grey upholstery. 
Tough luck, however, to those who've yet to secure one of the 63 models to be produced. Although its starting price of US$3.5 million isn't grossly exorbitant, The Italian Sea Group has announced that there are no remaining build slots for the entirety of 2022.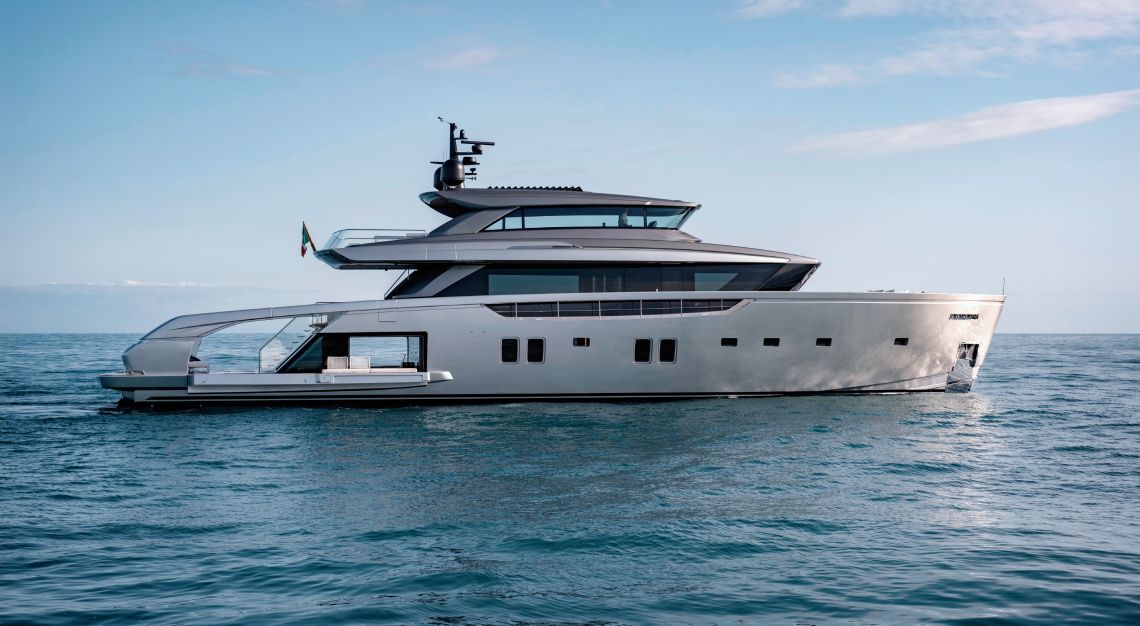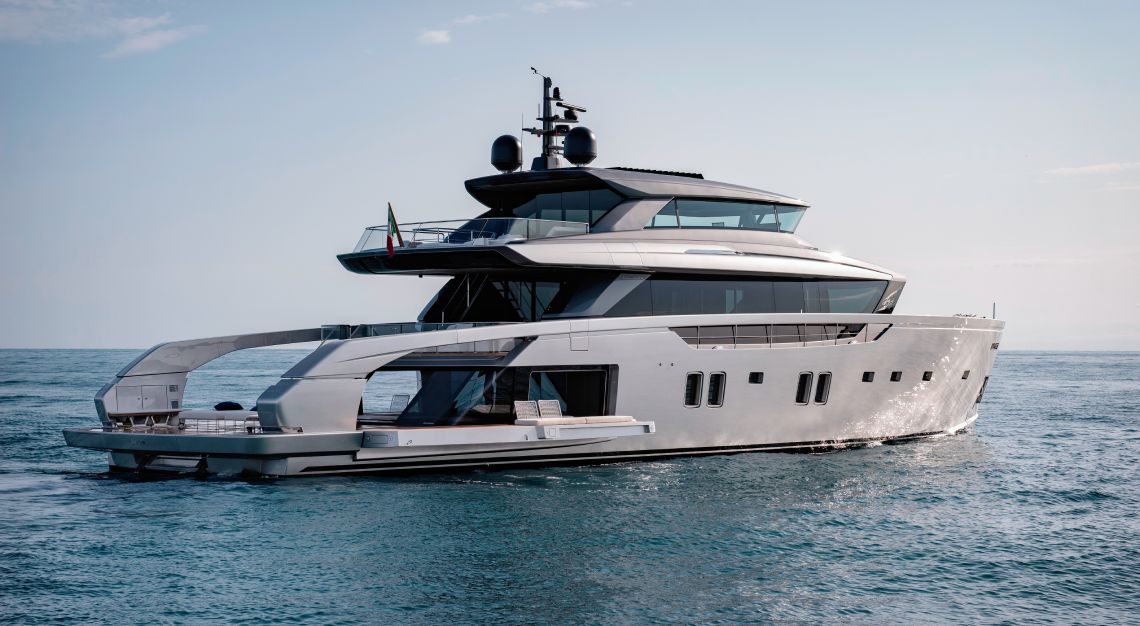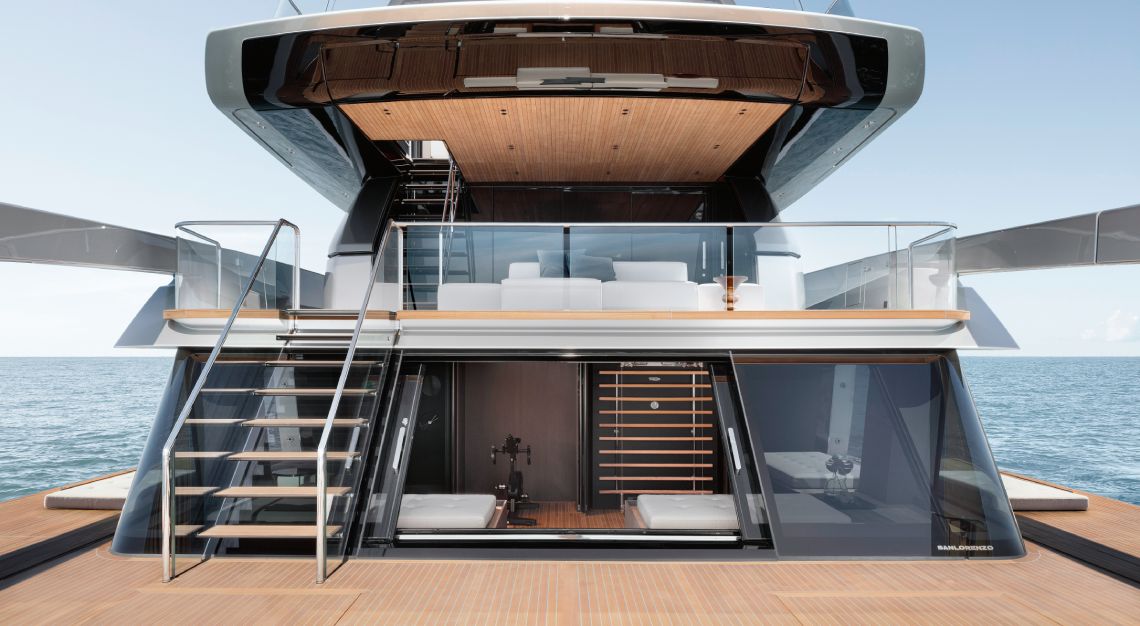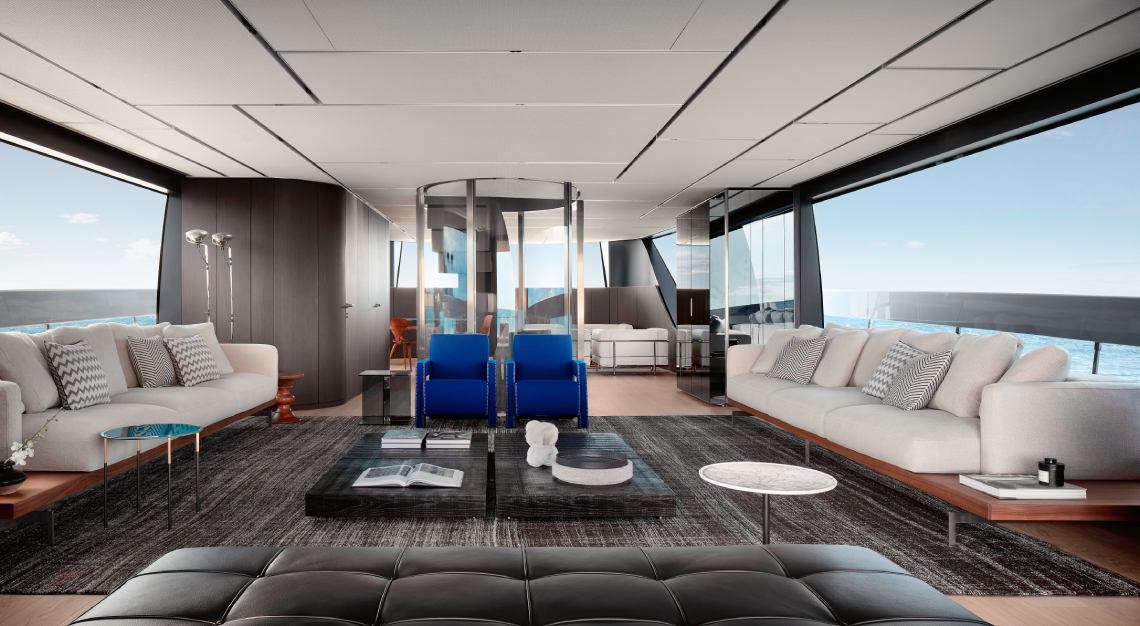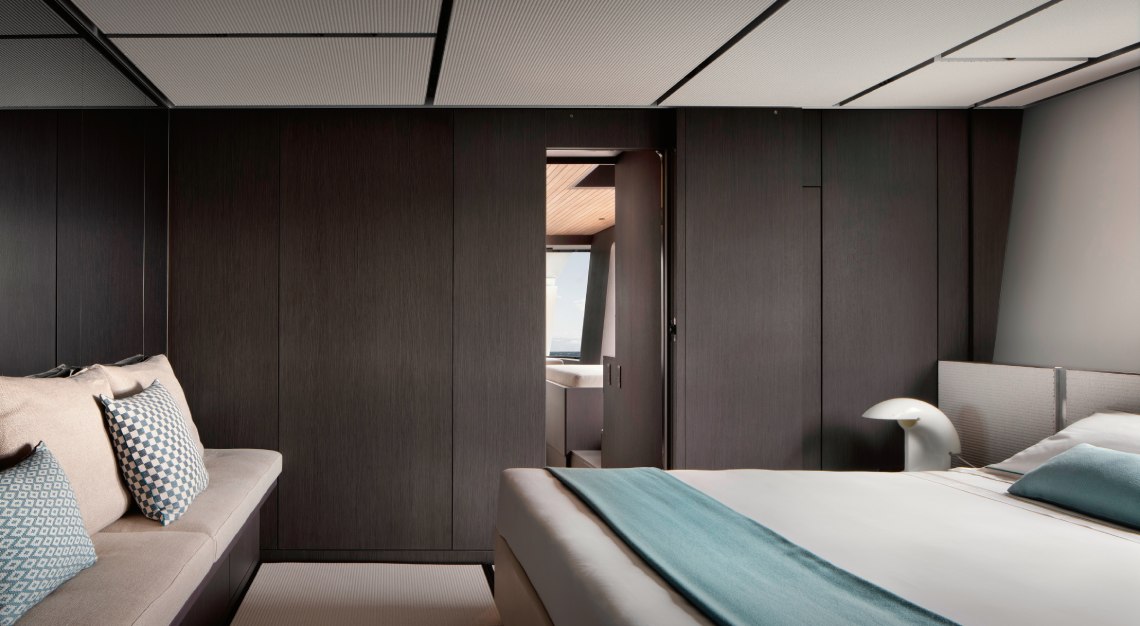 Avant-Garde Floating Villa
Sanlorenzo's SX112, the latest offering and flagship of the Italian shipbuilder's SX crossover line, is perhaps best encapsulated as a roving luxury mansion on water. Architect Piero Lissoni, who also designed her forerunners—the SX88 and SX76—describes the 34.2m yacht as a floating villa, with tasteful interiors enlivened by an abundance of outdoor areas. 
Case in point: the large, open swim platform at the stern merges with two elongated fold-out terraces to form a massive beach club—besting even that of a larger superyacht—laid out with numerous sunpads and sofas. A fully air-conditioned indoor gym leads directly to the beach club, partitioned by automated floor-to-ceiling glass windows. There's also a davit for hoisting tenders, which blends effortlessly with the yacht's glossy, metallic sheen. 
The SX112's refined, contemporary furnishings give one the impression of having stepped into the presidential suite of a five-star hotel. The combination of wooden walls, tatami ceilings and bespoke furniture—by designer brands like B&B Italia, Cassina and Fritz Hansen—in an overall neutral palette, come together to convey a sense of understated elegance. Carried over from previous SX models is the central staircase—this time helical and encased in glass—that connects all three decks across the yacht. 
Displaying technical expertise and design know-how, the engine room has been stationed below the stern, freeing up a sizeable amount of living space for up to 10 guests and five crew members. The master suite and two twin VIP cabins come with marbled en suites and rain showers, while a secondary saloon in the lower deck can be converted into an additional twin or double cabin. 
The SX112—available for purchase in Asia through Simpson Marine—is powered by quadruple Volvo Penta IPS1350s, capable of reaching a top speed of 23 knots. During a time when travel might still be in flux, she'll be able to take you to one of the nearby private islands hassle-free—perhaps Indonesia's pristine Bawah Island or the idyllic Ariara island in the Philippines. Come nightfall, we prefer the secondary dining area on the flybridge, where a slatted sunroof opens at the touch of a button for an unforgettable meal under the stars.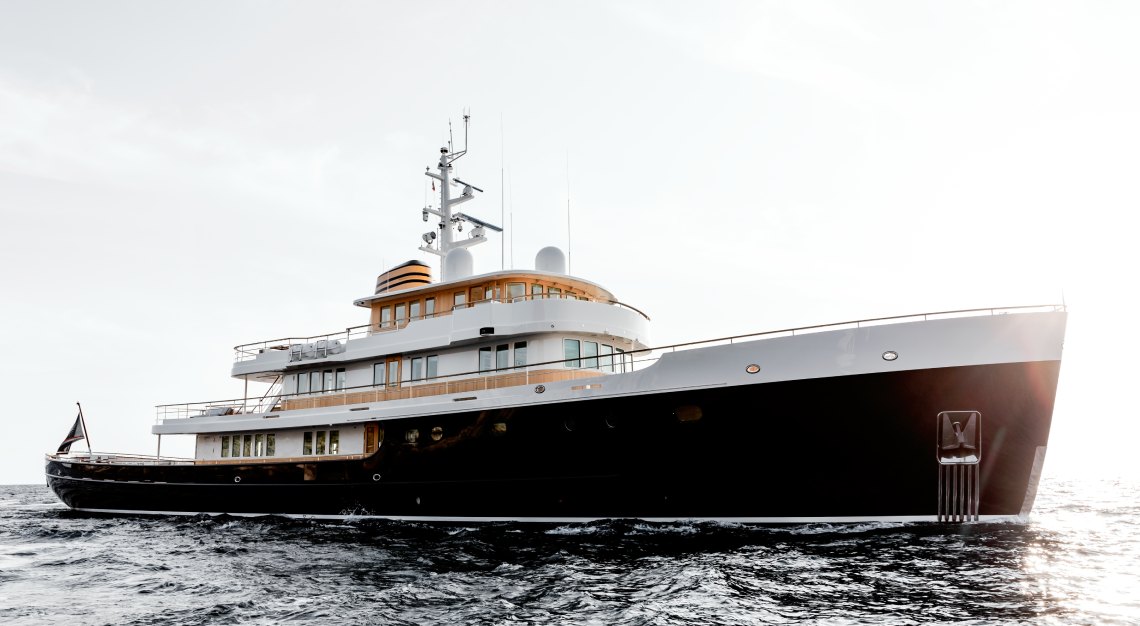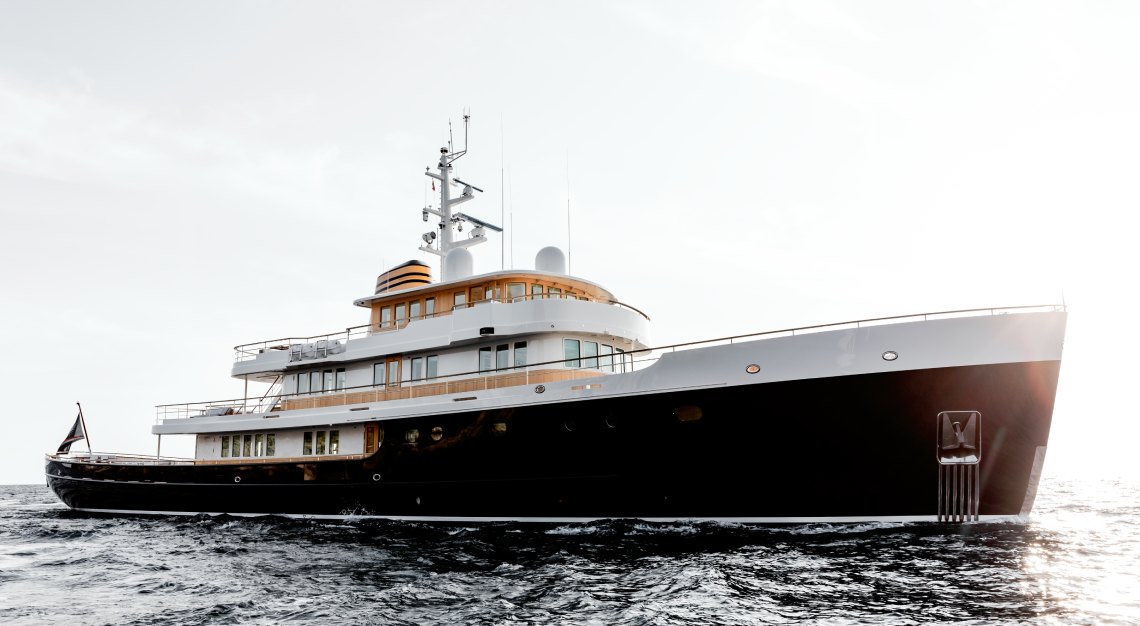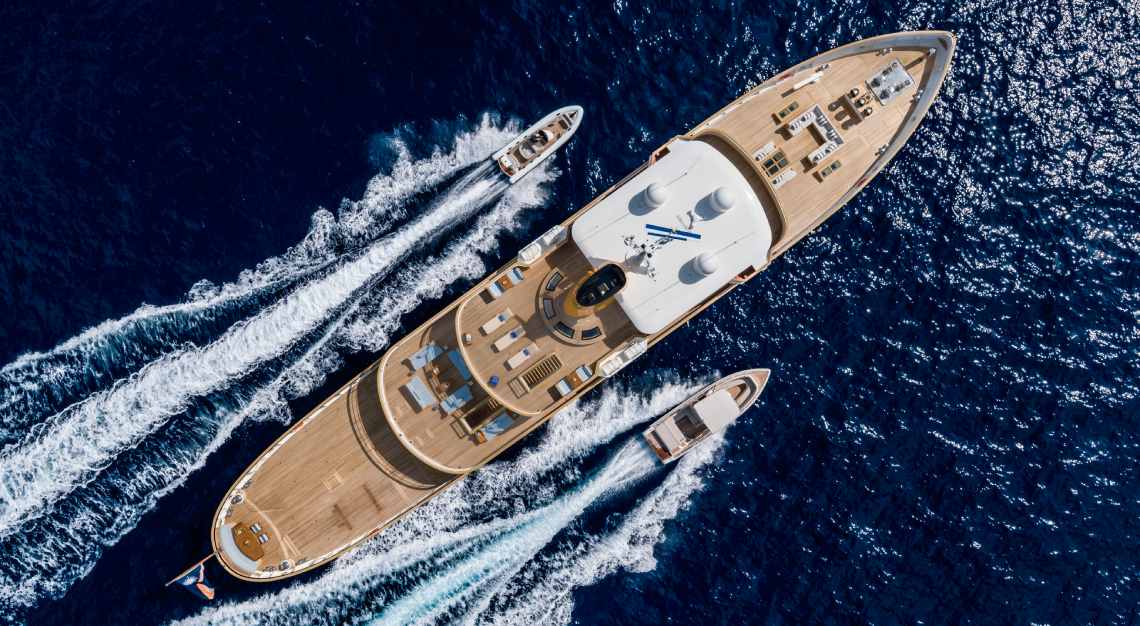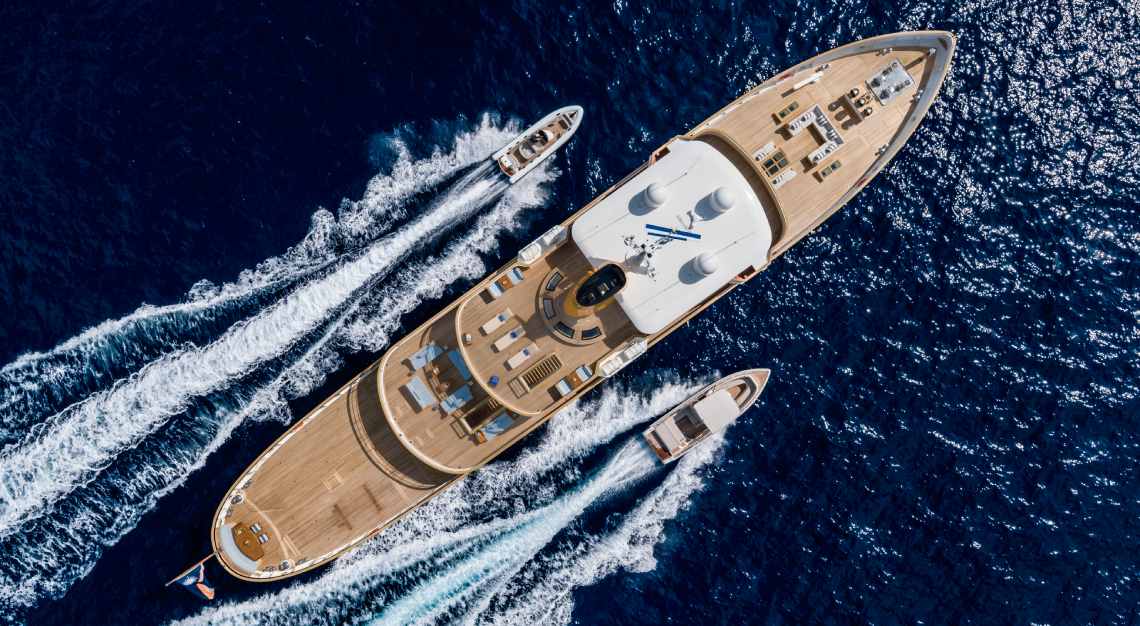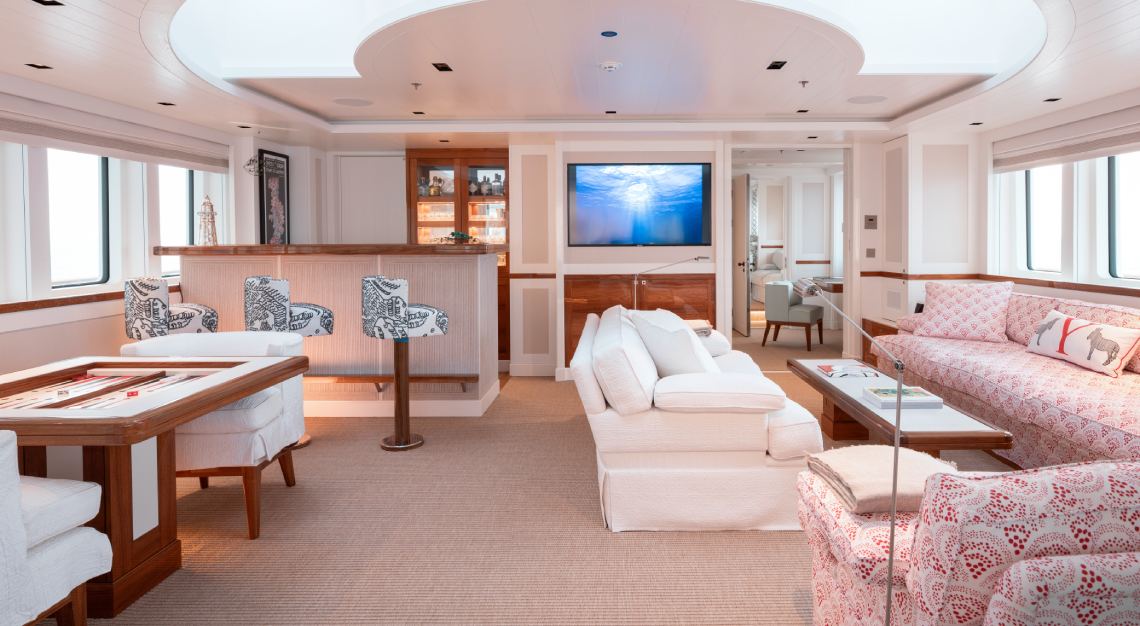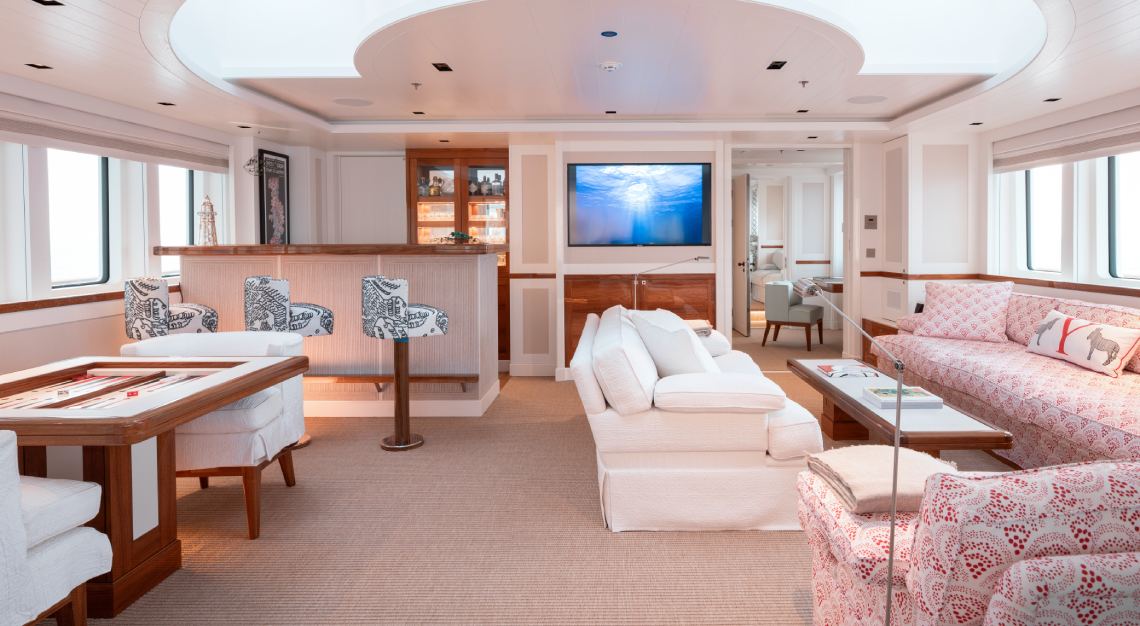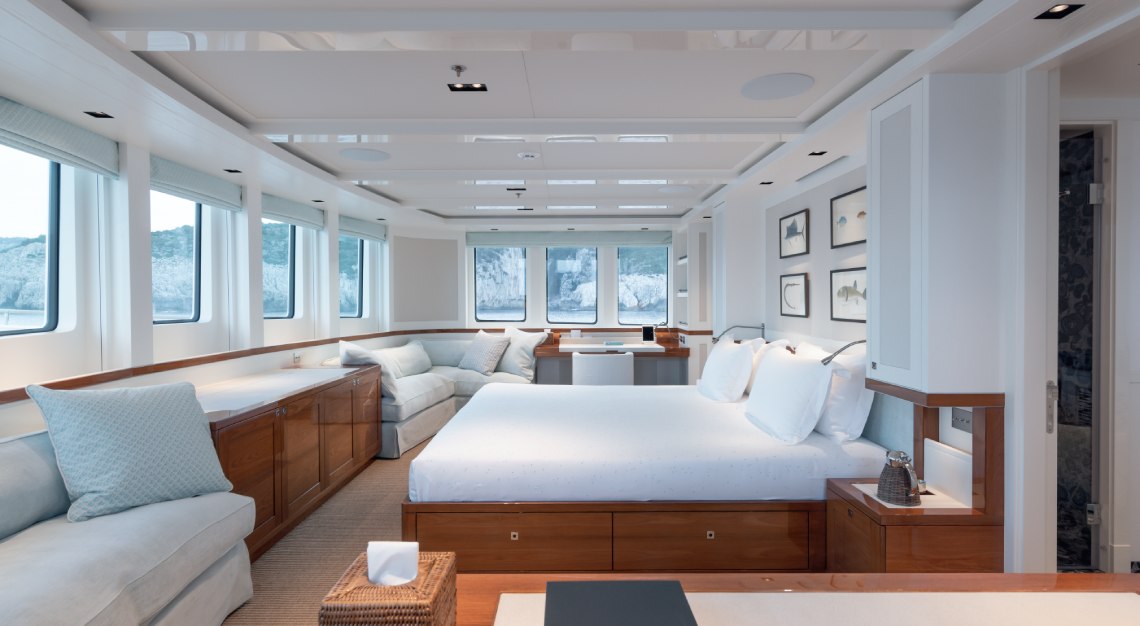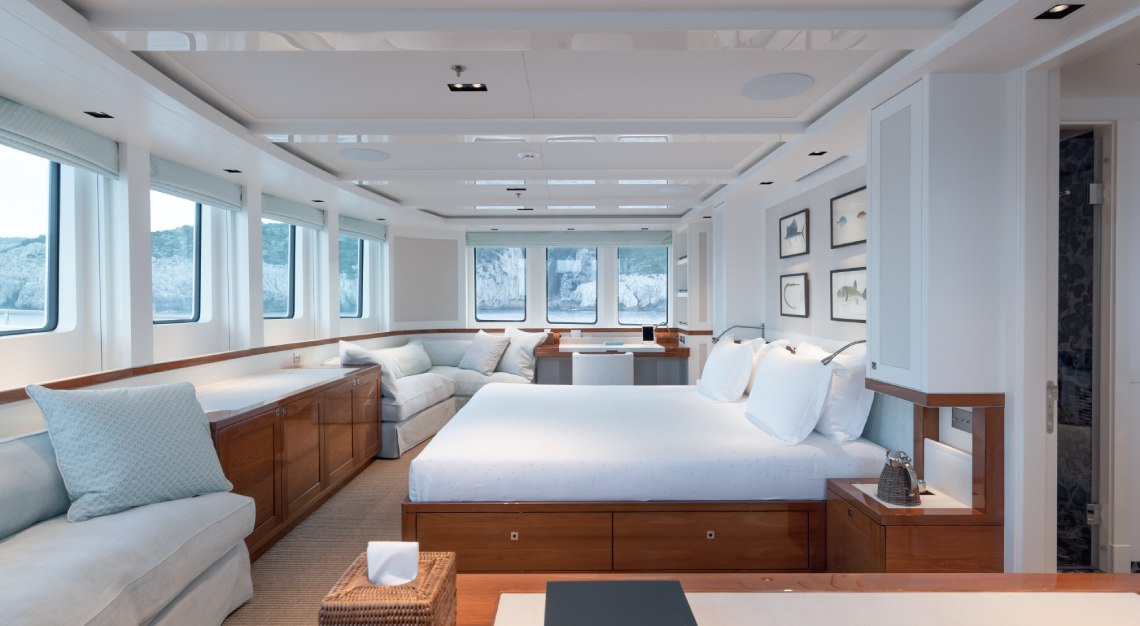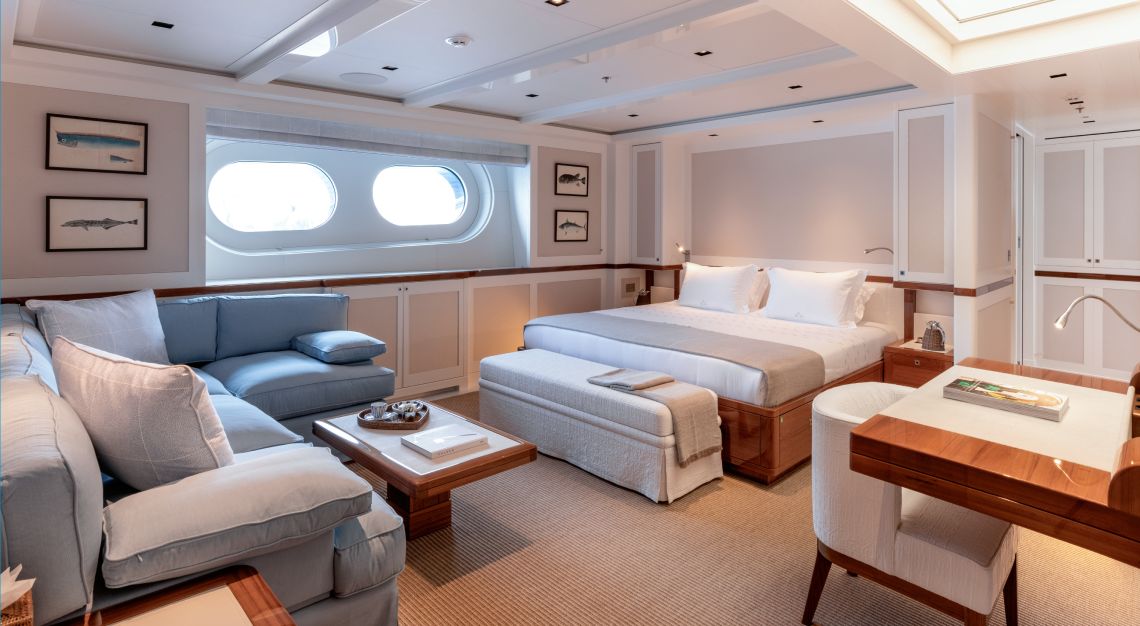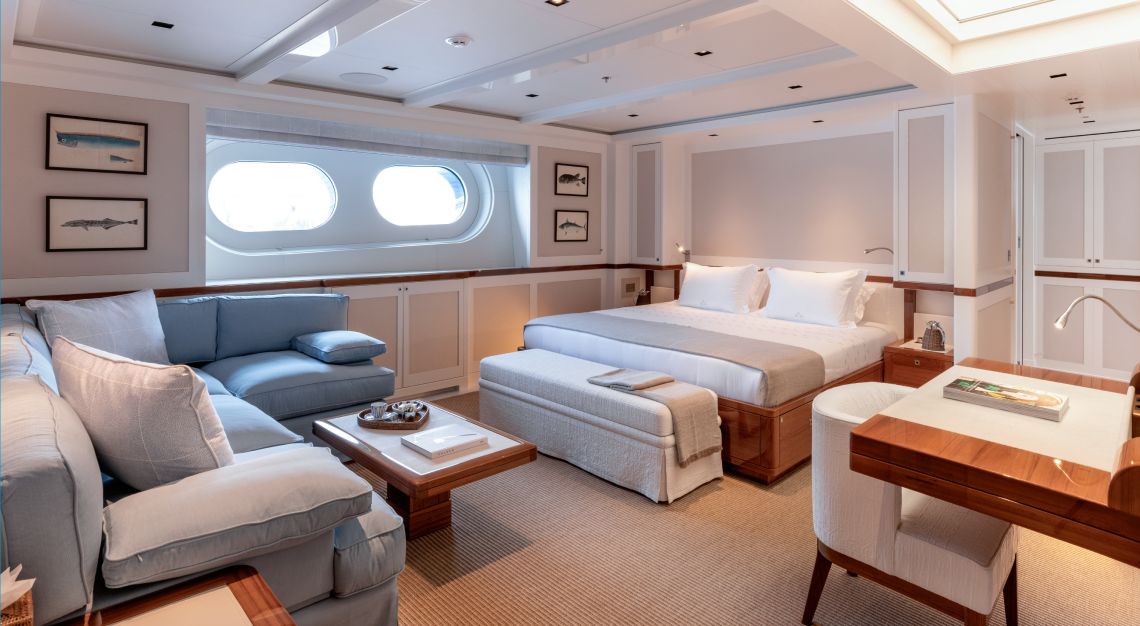 True-Blue Explorer
Harking back to the steamship of yesteryear, Turquoise Yachts' Blue II at once recalls the rugged nature of a working tug while retaining the genteel stature of a classic yacht—characteristics that don't necessarily gel, but when overseen by Andre Hoek of Hoek Design, result in a stellar explorer yacht. 
Distinguished by her navy-blue hull, the 56m hybrid explorer yacht is designated Ice Class 1B, which means she's adept at traversing the far reaches of the Arctic and Antarctic waters. 
Well-equipped to handle long-distance voyages, Blue II easily accommodates 12 guests across six staterooms. This includes two master suites with en suite baths and showers, located on the main and upper decks respectively—the latter enjoying 180-degree views of the ocean and direct access via a circular staircase to a private office on the bridge deck. 
The consistency of white and beige hues throughout, complemented by daylighting, gloss-finished teak furniture and wood flooring contribute to a sense of spaciousness. There is an abundance of open-air social areas at the bow and aft decks. A sauna and hammam, as well as a gym and massage room, will ease any onset of cabin fever. During mealtimes, you'll get to choose between dining in- or outdoors at either the main saloon or upper deck aft, followed by drinks at the bar in the sky lounge. 
At the request of her owners, Blue II's tenders and water toys—inclusive of a large custom Novurania Chase 31 limousine tender, a crew and rescue tender, and two wave runners for short expeditions—are stored below deck to free up living space. They are deployed through hydraulic hatches with the assistance of a six-tonne capacity crane that is likewise stowed unseen. 
Available for charter, Blue II sails the Western Mediterranean in the summer starting at a rate of €294,000 a week. 
This story first appeared in the March 2022 issue. Purchase it as a hard or digital copy, or consider subscribing to us here