To understand Holliday's art, a painter connected to the neo-abstract and -expressionist movements, one must first meander through his mind
In 2016, Frank Holliday lived in a tiny studio behind a church near Rome's Piazza Navona. He was painting in a nondescript room that had no windows. To many, this almost equates to residing in an uninspiring cave, but windows be damned. Holliday saw himself embarking on an intense and focused, artistic journey. When lunchtime came, the artist whiled away the afternoon in the churches nearby, mostly in awe of the glorious Caravaggio paintings that towered over him. These frequent visits to the churches left him enthused to pick up his paint brush, prodding him to return to his studio to continue his works.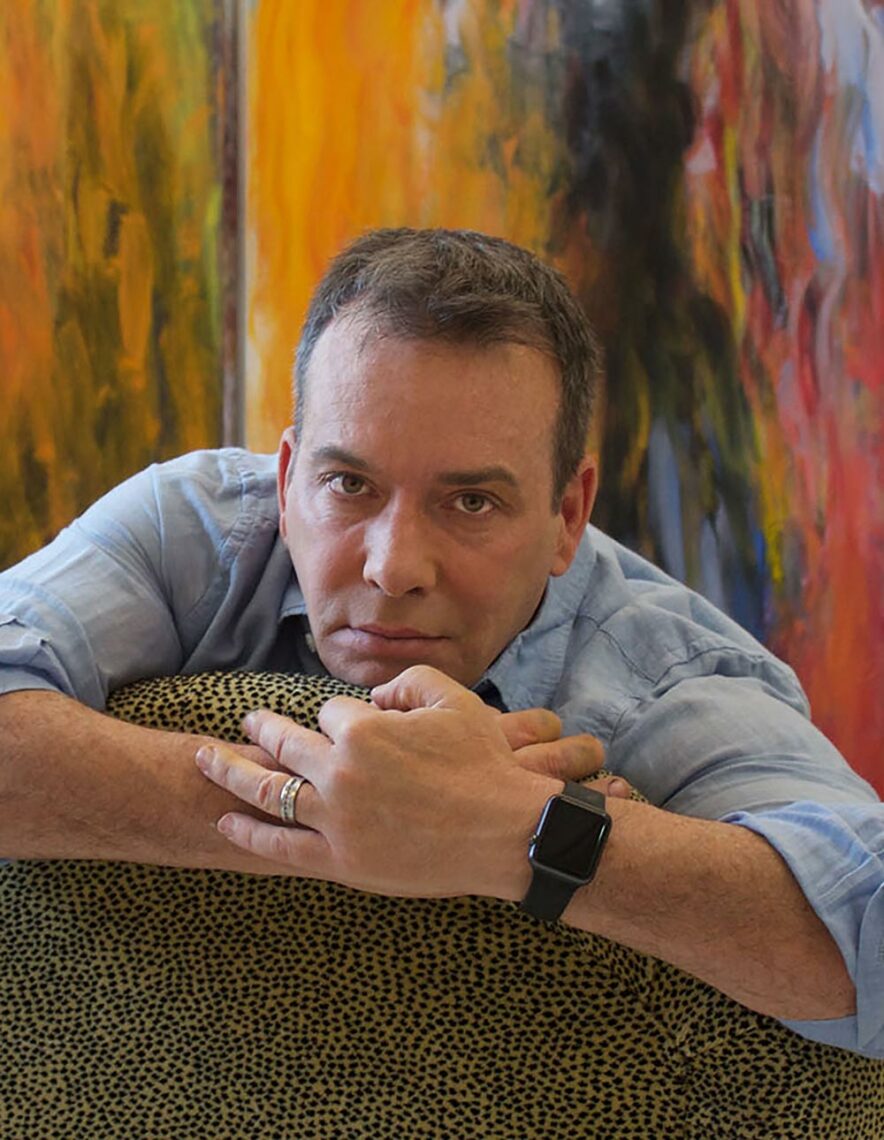 In contrast to Holliday's bare and unassuming studio, the results of his artistic flair are complex. The colours he uses in his paintings are drenched in a whirlwind of emotions that is akin to the experience of jumping off a cliff, he posits. "I have to throw myself off a cliff at a certain point for every painting that I do. Because when I do that, all of a sudden what needs to happen, happens. I really don't plan all of these (brush strokes and colours), I just see them," he told art critic Anney Bonney at his 2019 exhibition in Rome.
"The beauty of the colours that I use balances the masculinity of my style and this contradiction allows me to be as bloody and as pretty as I need to be, rising, floating and falling at the same time." The artist only settles when he finds the sweet spot. While celebrated abstract expressionist artist Jackson Pollock raised his canvases from the floor and danced around them as he painted, Holliday adds his own take to this technique: by spinning a canvas around on the wall until he finds the perfect amount of weightlessness in his painting.
Understanding the chutzpah Holliday channels into his craft, there's little wonder that the artist used to be mentioned in the same breath as illustrious artists like Jean Michel Basquiat and Keith Haring. Holliday rose to fame in the New York art world in the 1970s and 1980s, and he was the main figure behind Club 57 – a no-budget club New York's East Village. Fuelled by the thirst to explore new forms of art, fashion, performance, music and exhibition, Club 57 became one of the most influential centres of the countercultural movement in the 1970s and 1980s.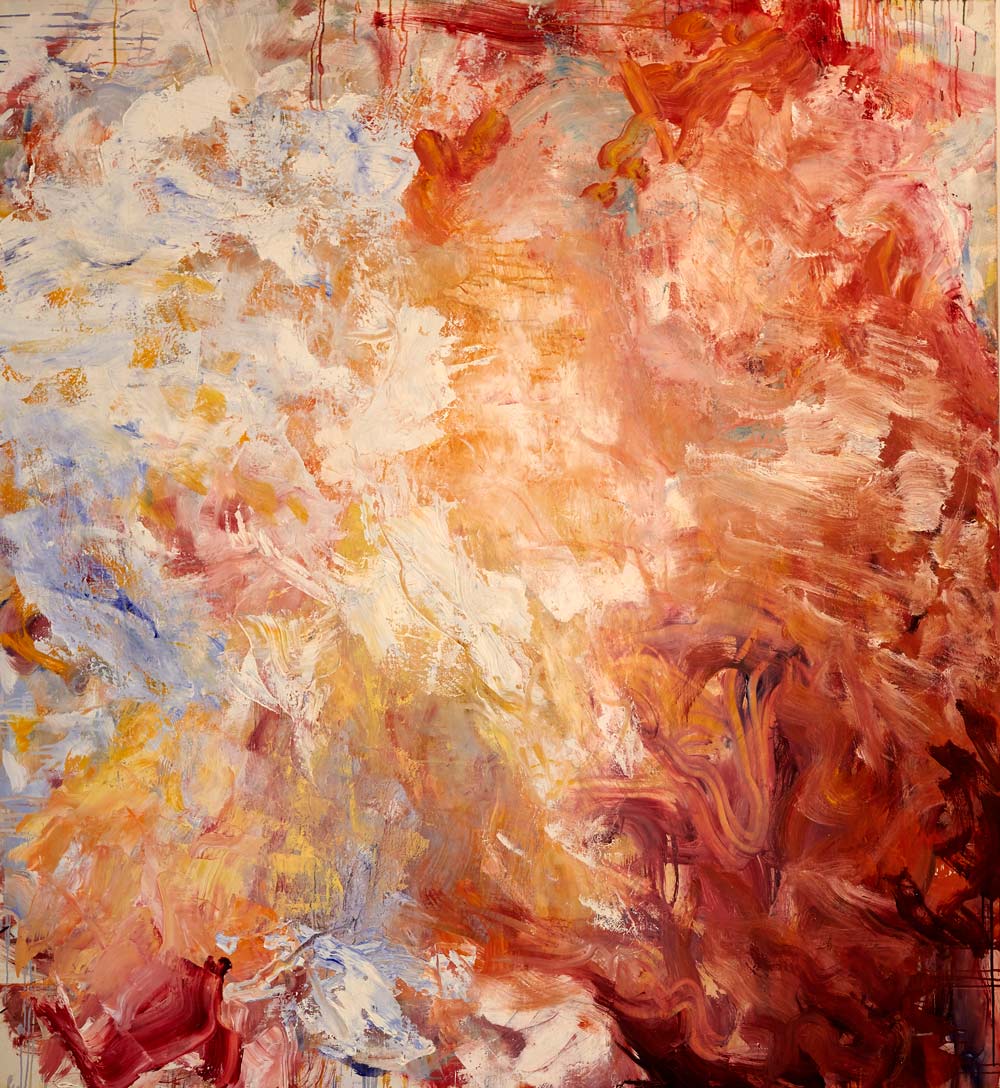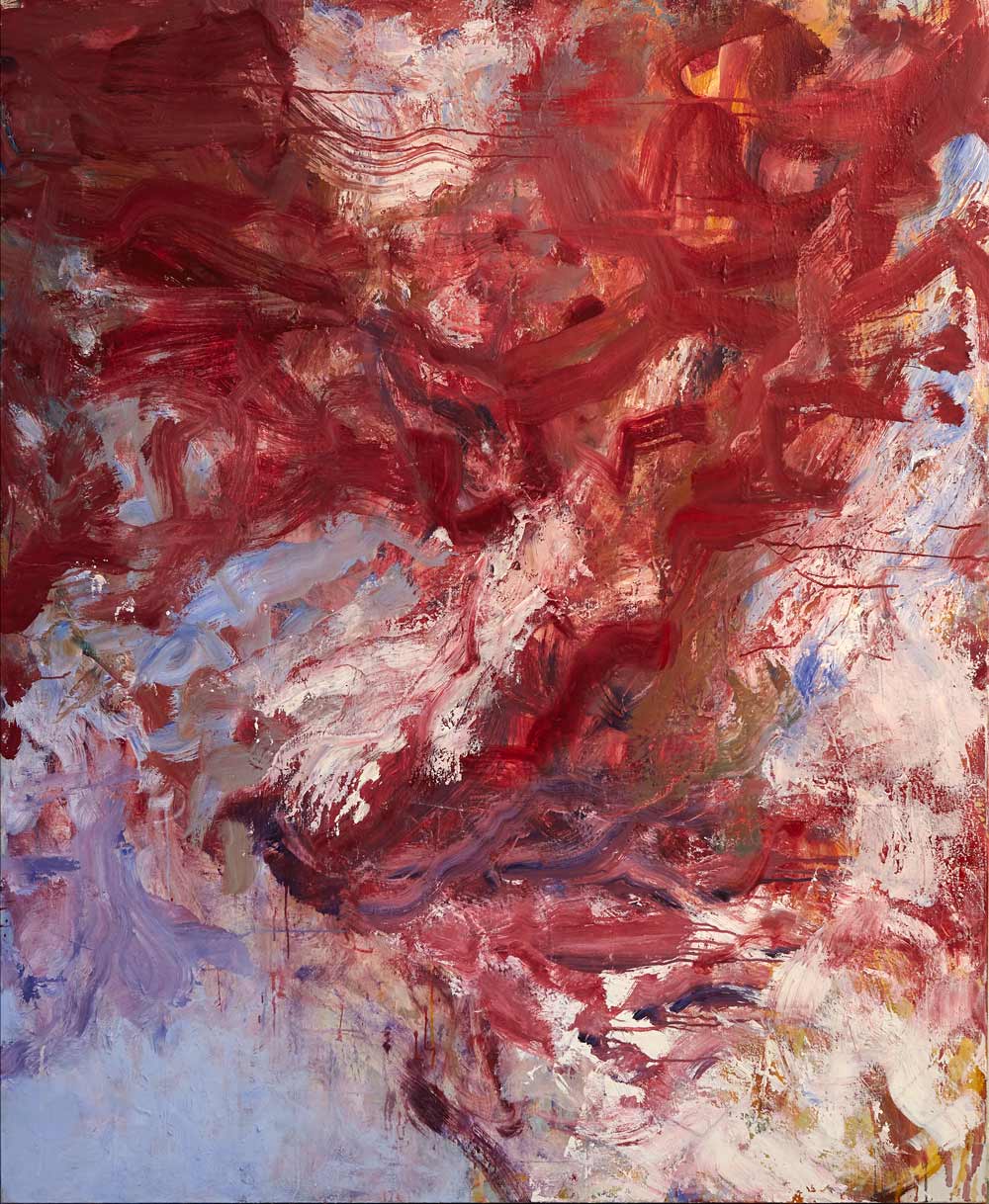 It was clear; under a single roof was a group of transgressive oddballs who sang, acted, performed and exhibited their works through various multimedia platforms in post-punk New York City. These artists attended the School of Visual Arts in New York, but they could hardly find a place to play when they reconverged. "We weren't fitting into the punk scene, we weren't fitting into the gay scene, so we kind of had to make our own scene," Holliday recounted at a 2018 exhibition in the Museum of Modern Art. While these members didn't have to be extremely talented, they had the liberty to be whoever they had dreamt to be. "You wanted to be a rock-and-roll star? All right, go be it. We'll pretend like you are the star for US$25."
During that time, Holliday also rubbed shoulders with other luminaries of the downtown scene, such as Abel Ferrara, Tony Shafrazi, Madonna, Cyndi Lauper and Tama Janowitzand, and even began to work closely with pop art legend Andy Warhol.
Holliday's paintings are built through hours of layering thin oil glazes of colour to achieve an inner light and sublime glow, typically working on them for months. "I love paint. I've always romanced the idea of that medium. I want to see what I can get out of painting. In the process, my body makes certain marks and movements, crafting my own stories. It's about the base materials – spit, blood, saliva, flesh and goop (metaphorically) – and I wanted to have that very sensuous quality in my works," the artist said at his See/Saw exhibition in New York's Mucciaccia Gallery last year.
It's palpable that the artist frequently questions existentialism and has works that reference heaven and hell. When he was living near the churches in Italy, he came up with the idea of dividing his paintings into three sections: heaven, which is usually light, bright and airy; Earth, and hell. He told Bonney: "Hell is gravity that's always reaching up to pull us down into it. And here we are, stuck in the middle." This dovetails with another paradox his craft carries: the way the artist works with light, which he claims allows his paintings to be seen "from the inside".
A selection of the artist's iconic works can be viewed at Mucciaccia's Frank Holliday Virtual Gallery. And art collectors anywhere in the world can now purchase his paintings thanks to Mucciaccia's tie-up with local technology firm Vidy and the non-fungible token marketplace Binance to accept cryptocurrencies as a method of payment.