The Formula 1 team's CEO let us catch up with him just prior to receiving a Lifetime Achievement Award from the Petersen Automotive Museum
Editor's note: See other Mind Your Business interviews here.
As Formula 1 continues to gain popularity at a meteoric pace, it's becoming a star vehicle for not only drivers but team principals like Toto Wolff of Mercedes, Red Bull's Christian Horner, and Zak Brown, CEO of McLaren Racing. The latter began his stellar rise in motorsport at a young age, spent a decade driving professionally, and then steered his own marketing company before moving to McLaren, where he's held the pole position for five years.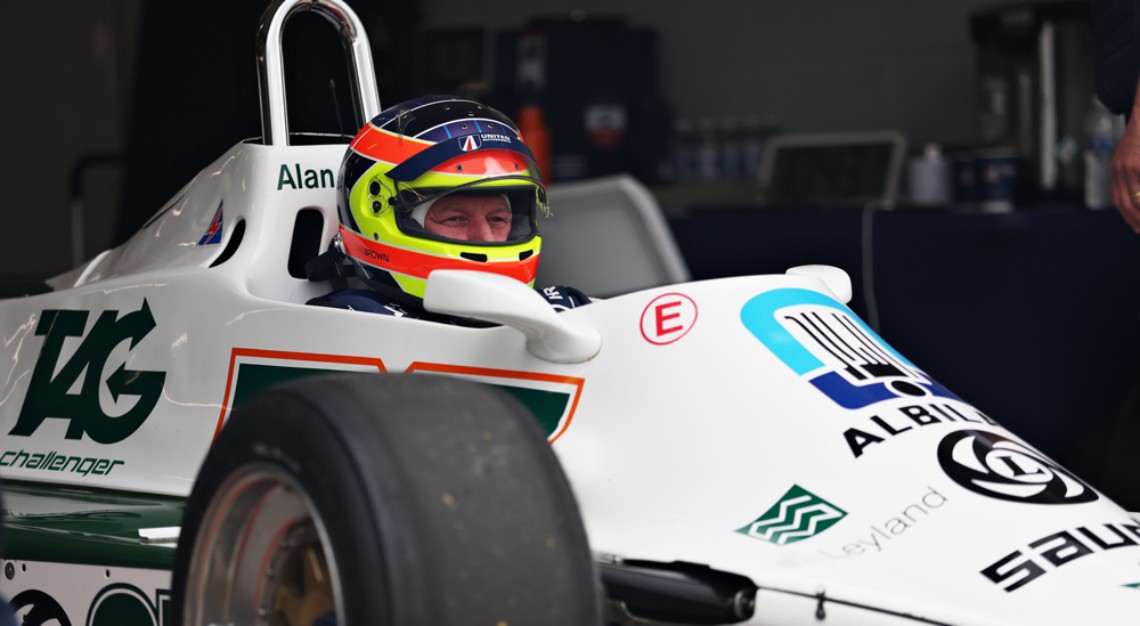 Although Brown is still performing at full throttle, his already impressive resume was reason enough for the Petersen Automotive Museum—in Los Angeles, California—to present him with the Robert E. Petersen Lifetime Achievement Award at its annual Racer's Night tribute dinner on 12 April. He now joins a pantheon of past honourees that includes Dan Gurney, Richard Petty, and Mario Andretti, among others.
Prior to the evening's official celebration, Brown slowed down long enough to give Robb Report his thoughts about McLaren's new dynamic duo on the starting grid, the state of the team's car so far this season, and also explain what former president George Washington and baseball great Albert Pujols have in common.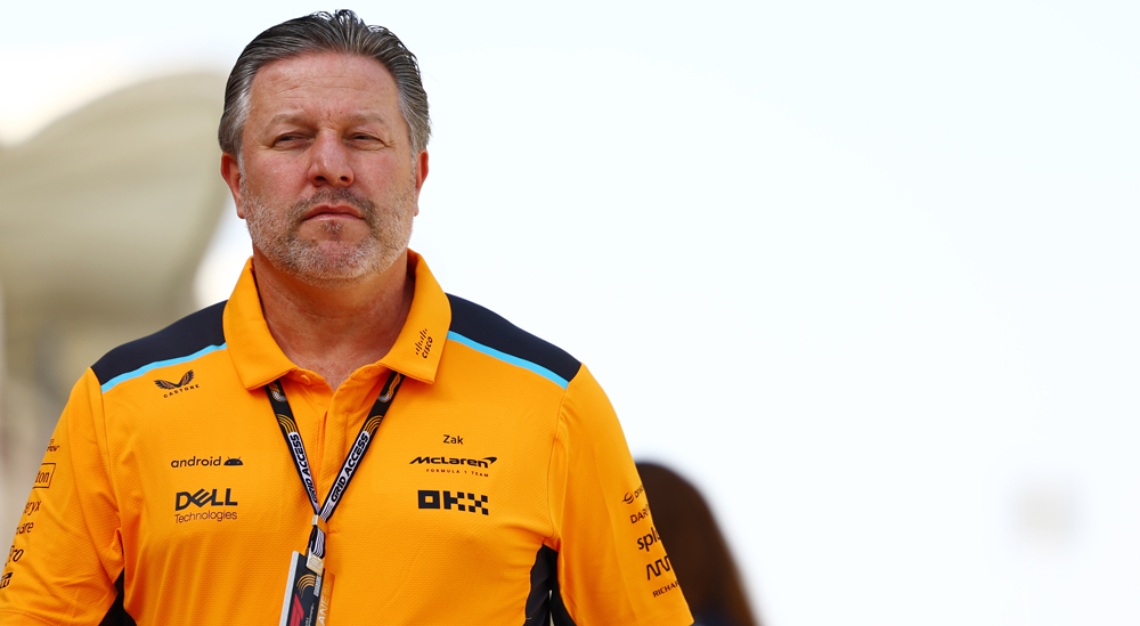 What skills from your career as a racer have you found most valuable as you transitioned from behind the wheel to management and your eventual role as CEO of McLaren Racing?
There are lots of similarities. Decision making—when you're driving, you can't wait too long to make a decision. Being good at communications. Being trusting of your team; surrounding yourself with the best people and then knowing when to give orders and when to take orders. Sometimes, as a driver, you're telling them what you want, and there are other times when the engineers are telling you what they want; there's a lot of trust. And taking calculated risks. I think those are all things that you do inside a race car, but are all things you do as a CEO as well.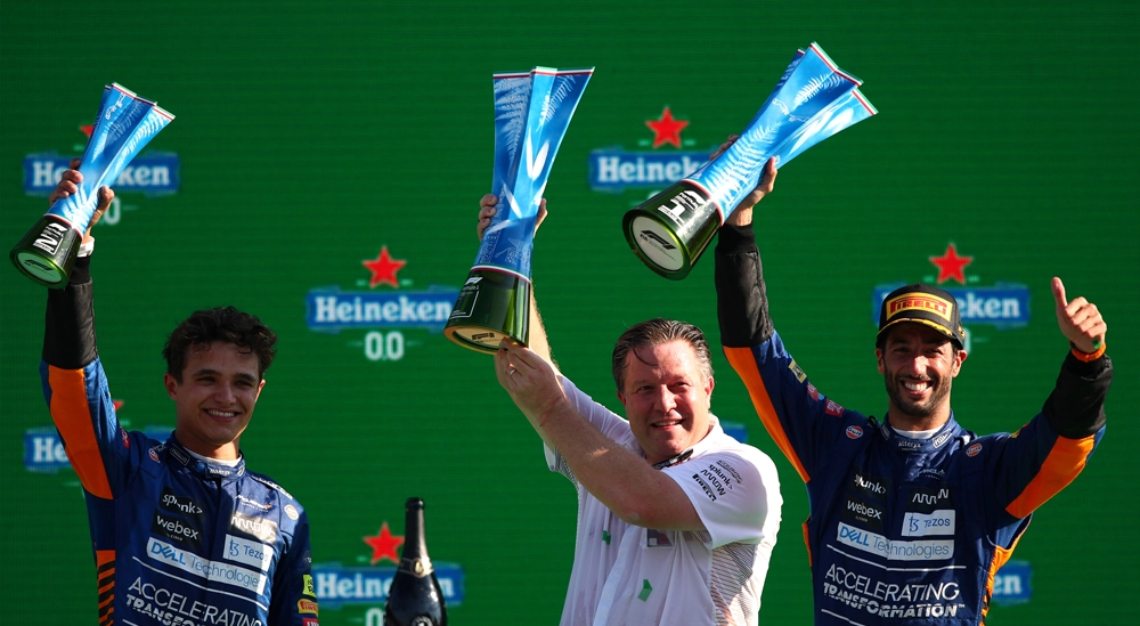 Aside from strong financial backing, what are the common denominators found in the most successful Formula 1 teams?
Clearly skill, great racing drivers. I don't think you can win any championship without having the best drivers in the world, and having one who's really good isn't good enough at any of these levels. Then I think it's continuity. If you look at when McLaren dominated, or Ferrari, Red Bull now, and Mercedes, the teams have typically been together for awhile. And I think that's the same in any sport, because your communication gets better. You don't even need to talk to each other, you can just look at each other. So I think continuity is an important element. Very rarely do you see a rookie team be successful. It takes time to gel together.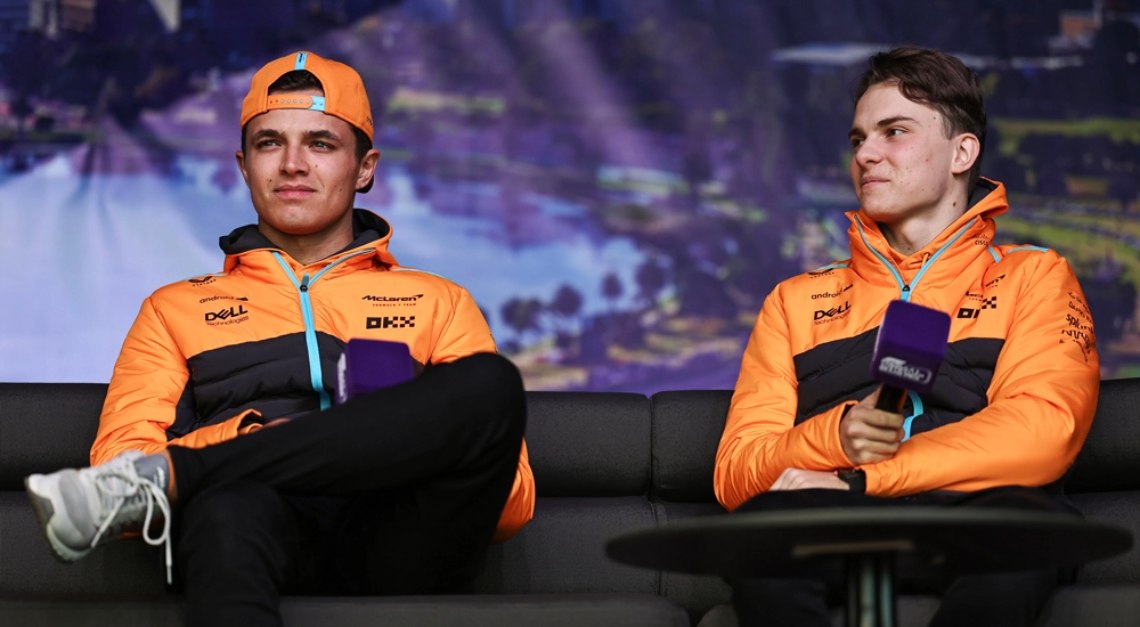 What do you look for in a driver and have found with Lando Norris and Oscar Piastri?
Of course, natural talent. And you can spot that pretty quickly … Very good isn't good enough if you want to win races. When I see someone like Lando, and now I'm getting more exposed to Oscar—but his track record speaks for itself—it's their natural ability, which is the same thing I saw with Fernando Alonso. Obviously I didn't discover Fernando Alonso, he was there long before me, but you can see these drivers are just at another level. They get there so quickly, so naturally, it almost seems easy for them. You have to see that for starters, because I don't think you can train that.
I started working with Lando when he was 15. We then put him up against Fernando and he held his own. That's another thing, having a calmness. You look at the pace they run at and see how their stress levels are, their anxiety, their body language. Can they cope with the pressure to do what they need to do? You see that out of Lando and Oscar, they are very non-emotional. There are a lot of drivers who can put together a lap, but they can't put together a race, or they can't get into tyre management. You have to be very intelligent, as a racing driver, to understand the car. So that's ultimately what you look for. We've all seen drivers that are pretty awesome over a lap, but then they just can't keep it together, they crash, they lose their cool, they're hit-and-miss. One weekend they're unbelievable, the next weekend they're a mess. That's because they probably have the talent but they don't have the rest of that package, which is what lets them down and makes them inconsistent.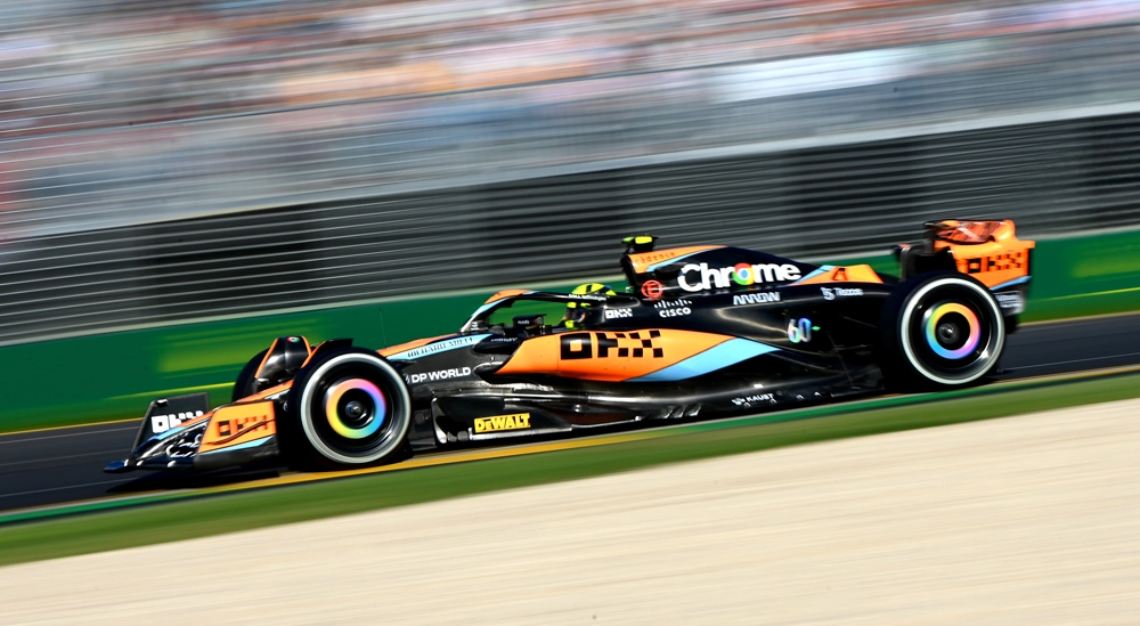 It's very early in the season, but is the car where you want it to be at the moment?
The car is definitely not where we want it to be. We knew that coming into the season. I started to feel that at the end of last year, I wasn't happy with the development rate as we were kind of flat. In Formula 1, if you're not going forward you're going backward, hence the changes that we made. I don't think it's inherently a bad car; sometimes you're going to have a bad car, and then you're stuck. I don't believe we're stuck, I think we have an underdeveloped car that we will make faster. So we need to pick up the pace on development, we need to be aggressive, we need to take some risks … We have some ground to make up. We have some technology infrastructure—our wind tunnel, our simulation—that aren't online yet. They will be by the end of the year, so by the end of the year, we should have everything we need. But we're already starting on 2024's car. So, 2023 is about improvement, 2024 is about a step forward, and by 2025 we should have everything we need to compete at the front.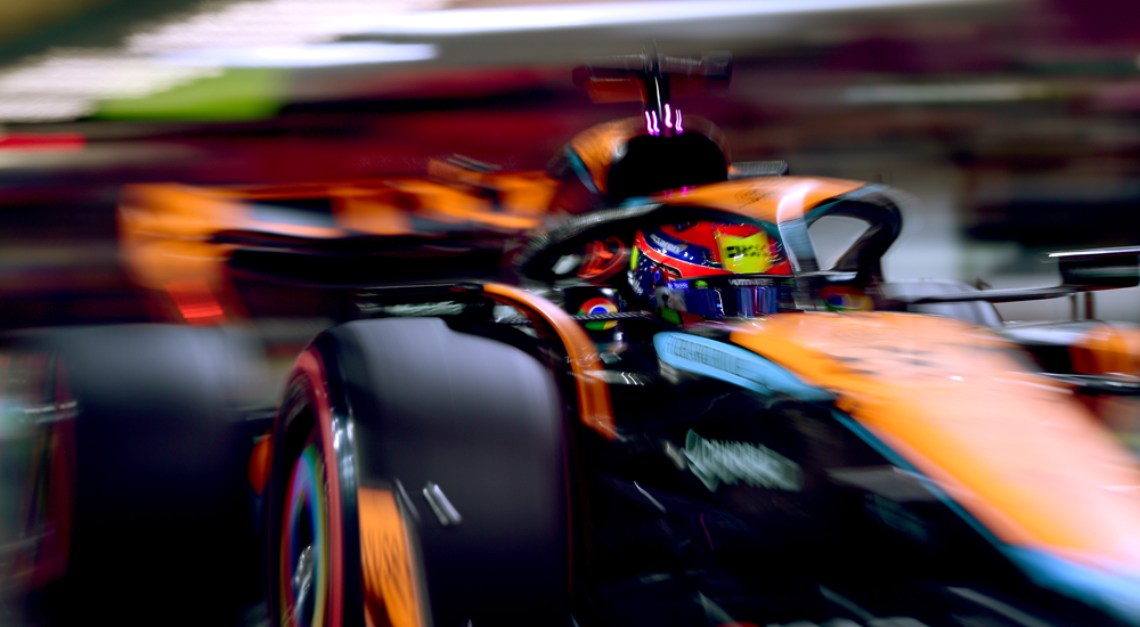 In your opinion, will the internal combustion engine always play a role in Formula 1? If so, what elements of innovation excite you the most in this regard?
I'm sure there's a lot more development that can be done on the internal combustion engine. I think it's going to be more around hybrid, the fuels, the regeneration of energy. I think that's where the innovation is going to come from, less so the ICE itself. I mean, the engine is so small now. When you take off the engine cover, we don't really see the engine; we see batteries, air boxes, hybrid units, and turbos. What these engines do now is shocking, but I think it's the whole package. The ICE itself is probably the most basic part of the Formula 1 power unit.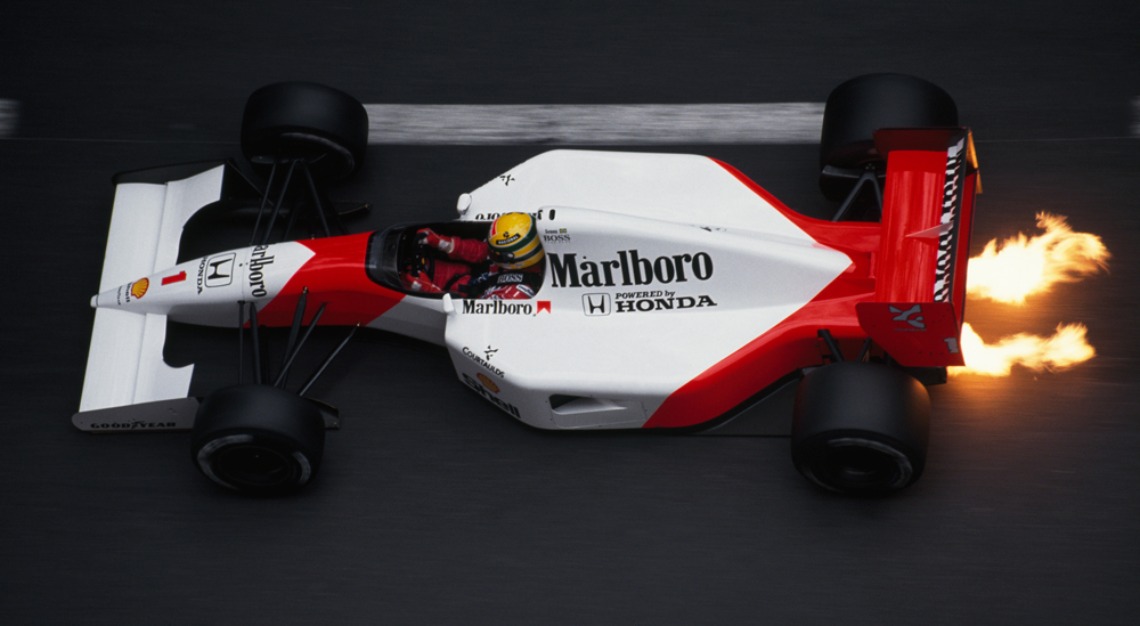 As a renowned collector, what are some of your most prized items?
I'm a big baseball collector, and as far as items, it would be Albert Pujols' World Series and MVP glove. I'm a Cardinals fan and he's one of the best Cardinals of all time. I was at that game with my brother, so probably that. As for historical documents, we have a cool George Washington letter that he wrote to one of his lieutenants, pissed off for not capturing Benedict Arnold. And we have Richard Nixon's resignation letter that he wrote to Kissinger. The majority of the documents have a lot of historical significance to them. You read them and go, "Wow, I can't believe that's George Washington talking about Benedict Arnold."
On the racing-car front, it's kind of like who's your favourite kid? It's pretty hard to pick one, but it would be my Senna '91 Monaco winner [the 1991 McLaren MP4/6 driven by Ayrton Senna]. Monaco, the championship, McLaren, Senna—it ticks every box.
McLaren Racing's next stop in the 2023 Formula 1 season will be the Azerbaijan Grand Prix on 30 April.
This article was first published on Robb Report USA