Enjoy more moments in the sun aboard high-end vessels—from Lürssen to Burgess Yachts—now available for charter
Summer is on the horizon, so why not sail through the season aboard a superyacht from this selection of the largest, most distinctive, and sometimes offbeat vessels available for charter? Diverse amenities on unique vessels ranging from 44 to 115 metres include a sprawling owner's deck, an extensive water-toy trove, and even a glassed-in garden. Whether it's a newly built benchmark such as the 115.1-metre Ahpo, a reimagined classic like Coral Ocean, or a peerless design as seen with Maltese Falcon, each will be the pride of any port of call, from Sardinia to Saint-Tropez.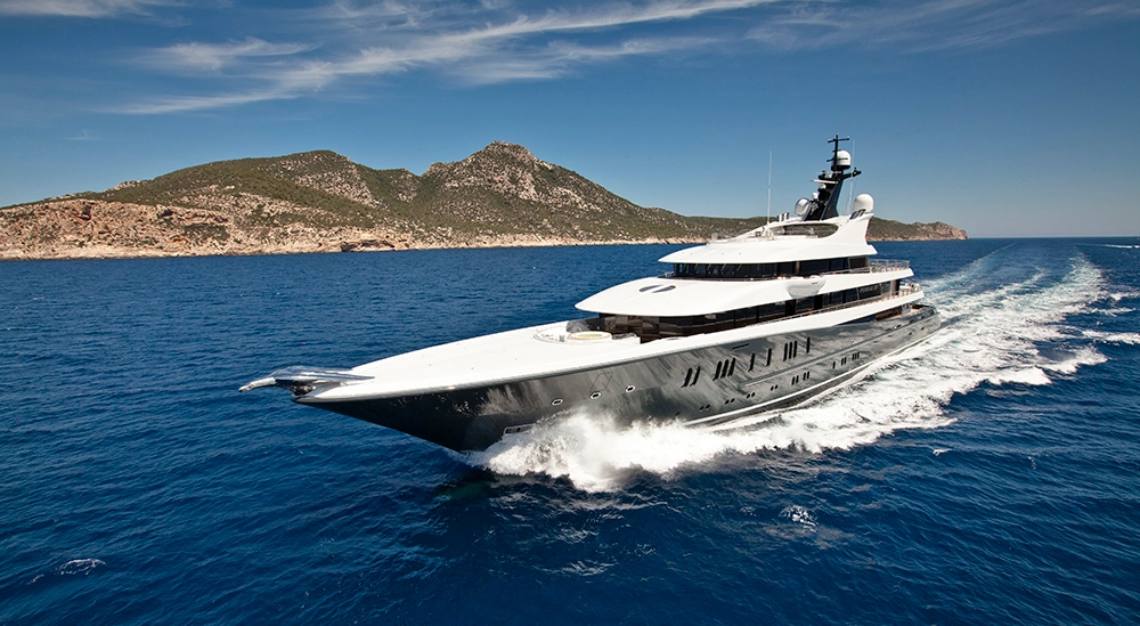 Lürssen's Phoenix 2 (90.1m)
Move over Jay Gatsby, Lürssen's Phoenix 2 brings all the Art Deco that any fan of the 1920s aesthetic could want for a stylish cruise. With one helipad, one cinema, and two Jacuzzis, the Winch-designed yacht also doubles down on every other charter amenity. The sumptuous interior features a gilt-and-black-lacquer Steinway in the main-deck ballroom, a grand table with a crystal chandelier in the dining room, a gold bas-relief jazz mural, and a wine cellar. Guests can choose between immersion in the seven-metre pool or relaxation at the gold-mosaic hammam. From Moran Yacht & Ship, starting at US$1 million per week.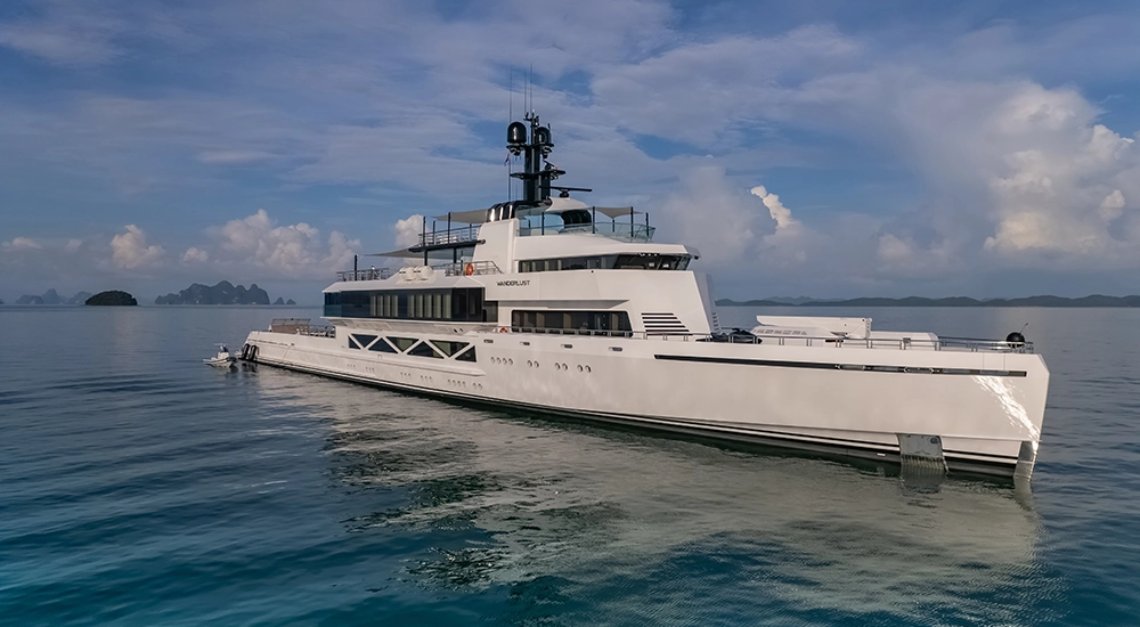 Silveryachts' Wanderlust (85.3m)
Conceived as a "sports-activity vessel," Wanderlust from Silveryachts is one of the newest entries on the 2023 charter market. Identified by its triangular windows—including a band of privacy glazing that encircles the dedicated owner's deck—the yacht also features a winter garden with sliding glass that creates an open-air, shaded terrace. Wanderlust also has a glass-fronted Jacuzzi on the sundeck, a 400-square-metre watersports hangar on the lower deck that doubles as tender storage, and an outdoor cinema area that converts into a nightclub. From Burgess, starting at US$953,000 per week.
Oceanco's Wheels (76m)
With seven decks, Oceanco's Wheels arrives fresh from a 2022 refit with all the gadgets, toys, and tenders that guests could ever want. By day, a massage treatment on the large sundeck is a signature offering from the onboard masseuse; by night, passengers can enjoy the outdoor cinema (there's another one, with a surround-sound system, inside) or main-deck salon that transforms into a party area with disco lights and smoke machines. And half of the lower deck is given over to a giant water-toy box that includes a brand-new Hobie sailing catamaran. From Fraser, starting at about US$854,000 per week.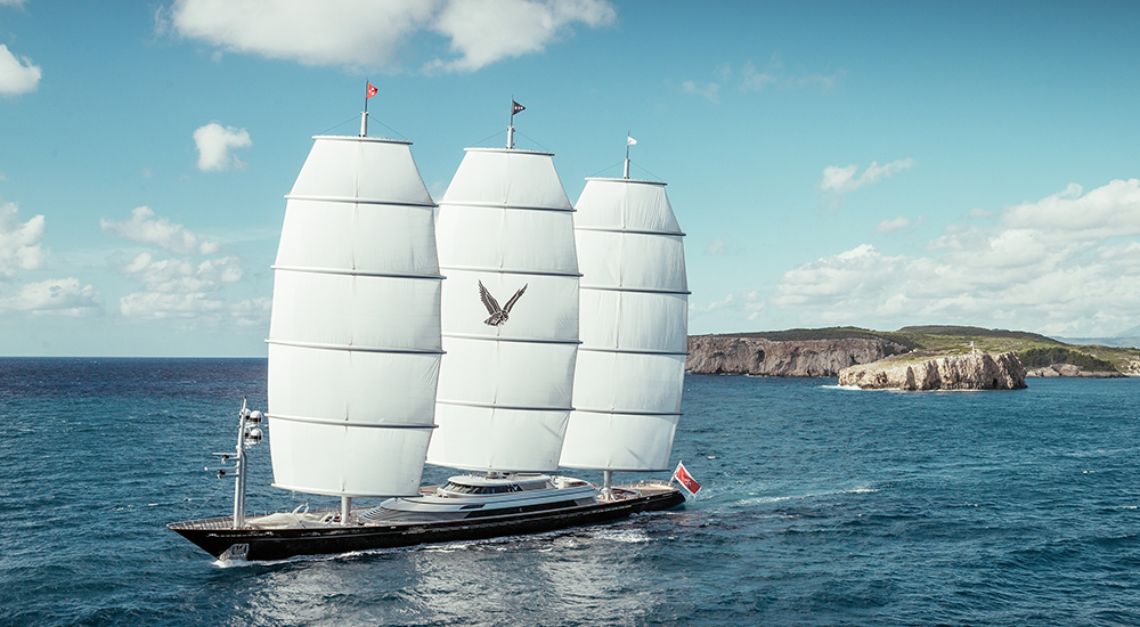 Perini Navi's Maltese Falcon (88m)
Perini Navi's Maltese Falcon is one of the most innovative sailing yachts ever built, with its three-masted, freestanding DynaRig and sails that automatically set in six minutes. A sweeping double refit in the past two years has improved its standing in the charter market, with features, such as the telescoping footbridge, that demonstrate the yacht's emphasis on improved usability. Plus, it now has an indoor theatre to complement the outdoor cinema that uses the lower sail as a movie screen. From Burgess, starting at US$420,000 per week.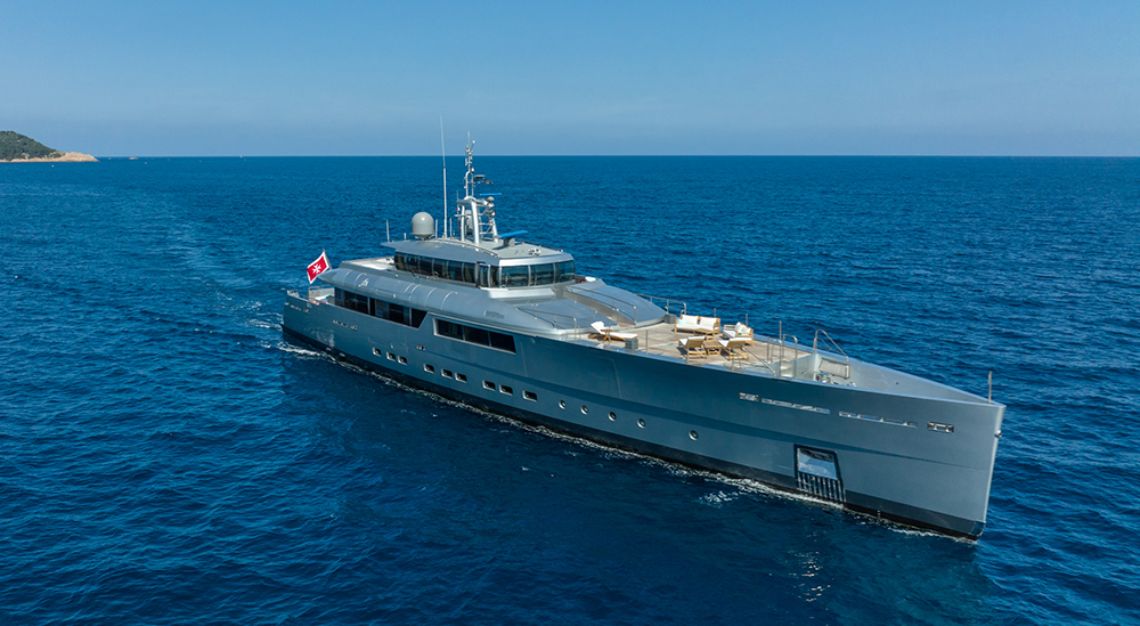 Perini Navi's Falco Moscata (50m)
This was the first Picchiotti Vitruvius motor yacht built by pedigreed Italian shipyard Perini Navi when it was delivered in 2010. The Philippe Briand design features a lightweight aluminium hull and superstructure, which enhance fuel efficiency by up to 30 per cent. The yacht has recently enjoyed an extensive refit. A range of 5,500 nautical miles and extendable stabilisers make it ideal for travelling long distances in comfort. And the many aquatic toys are enhanced by crew who double as watersports instructors. From Fraser, starting at about US$216,000 per week.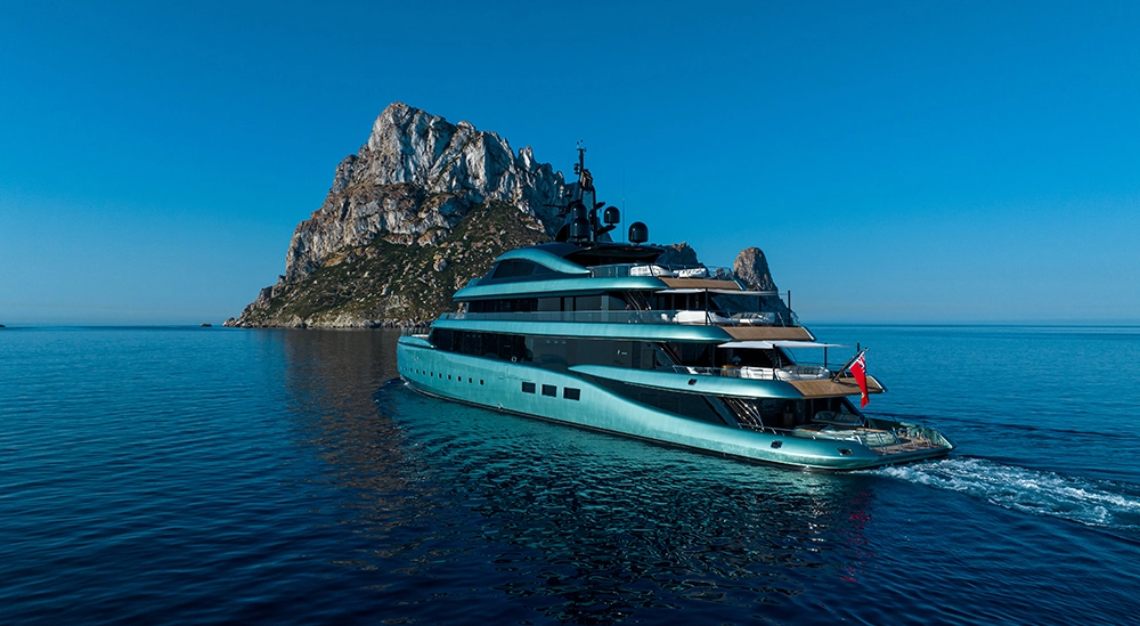 Y.CO's Kenshō (75m)
Kenshō is easy to spot with its striking blue hull and superstructure, but it's the Admiral yacht's unconventional interior that commands attention. The layout eschews tradition for asymmetry, with lofty ceilings, extra-wide walkways, and sea views from everywhere. It boasts a six-metre glass-fronted pool set at sea level, a gym, a sundeck Jacuzzi, and a main salon/observation room with floor-to-ceiling windows. Then there's the main suite, which is made up of four interconnecting rooms—a lounge/ media room, a bedroom, a walk-in dressing room, and a bathroom with a tub carved entirely from a single block of marble. From Y.CO, starting at about US$920,000 per week.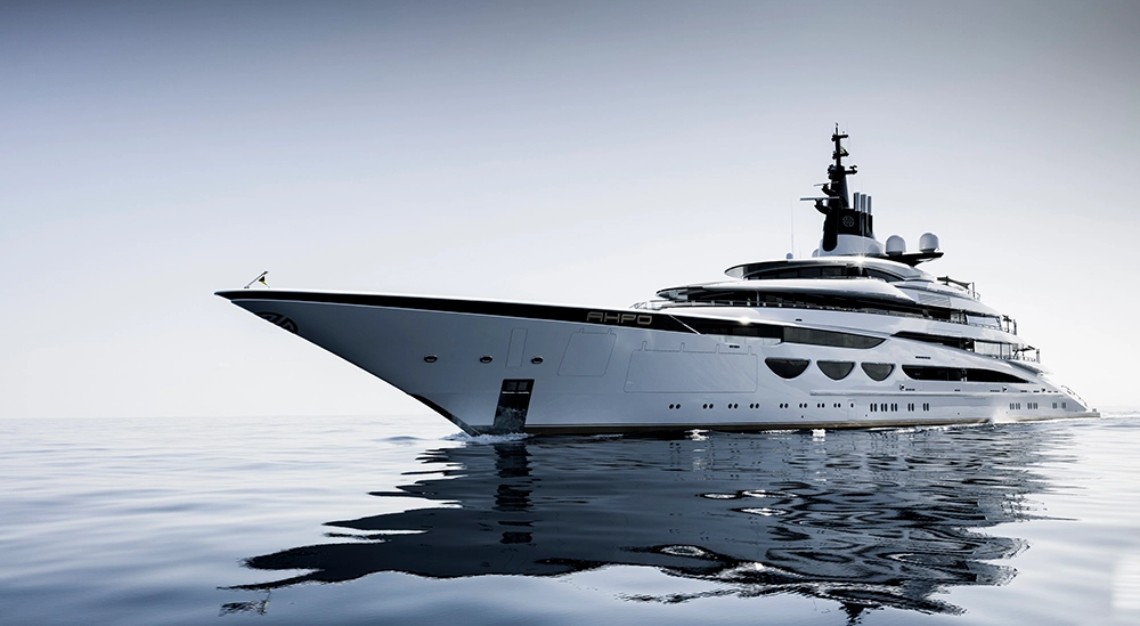 Lürssen's Ahpo (115.1m)
Lürssen's Ahpo was the darling of the 2022 Monaco Yacht Show, where it made its world debut, and this year it's open for charter. The stunning design accommodates up to 16 guests in eight immense staterooms, including a two-storey owner's apartment. There are also four cabins for personal staff, along with quarters for the yacht's 33-person crew. Ahpo's enormous beach club has a mosaic-tiled hammam, a plunge pool, a sauna, a massage room, and a beauty salon. From Moran Yacht & Ship, starting at US$2.75 million per week.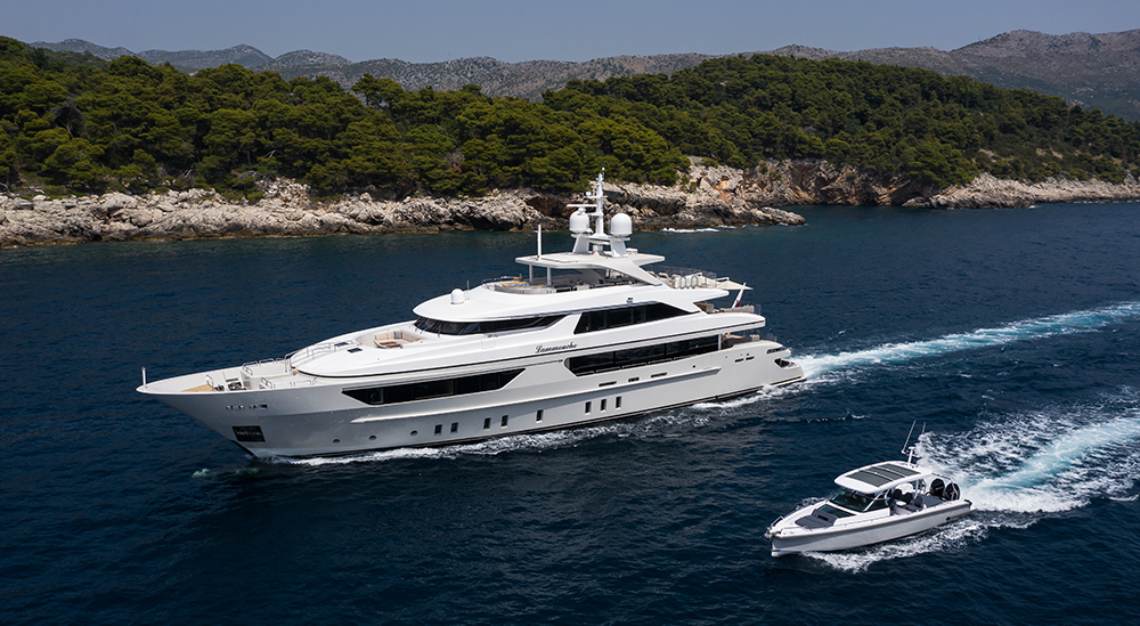 Burgess's Lammouche (44m)
For those who feel the allure of a motor yacht charter but shy away from fossil-fuel travel, Lammouche offers the perfect solution. The 44-metre vessel from Sanlorenzo is the only yacht on the global charter market to be powered by biofuel. The renewable, hydro-treated vegetable oil that powers the craft reduces carbon emissions by up to 90 per cent. Cruising the Dalmatian coast this summer, the yacht is equipped with a 11-metre chase boat for exploration, while Lammouche's sundeck Jacuzzi and a lower-deck beach club are ideal for relaxing. From Burgess, starting at about US$197,000 per week.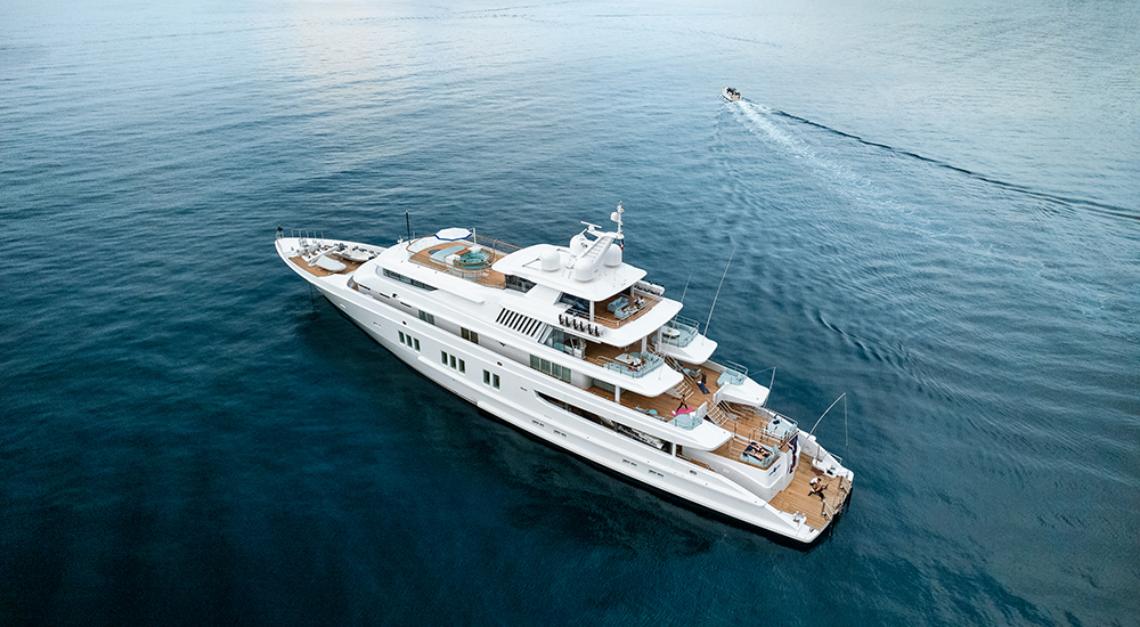 Lürssen's Coral Ocean (73m)
Launched from the Lürssen yard in 1994 and featuring a Jon Bannenberg design, Coral Ocean has long enjoyed a special place in the hearts of superyacht aficionados. It was one of the largest superyachts of its day, with an adventurous interior purposefully designed as an alternative to the ubiquitous bling common to the 1980s. Following a recent US$35 million refit, the yacht underwent a transformation that saw the primary suite double in size and the development of a new streamlined, open upper deck with a glass-bottomed spa pool. From Ahoy Club, starting at about US$707,600 per week.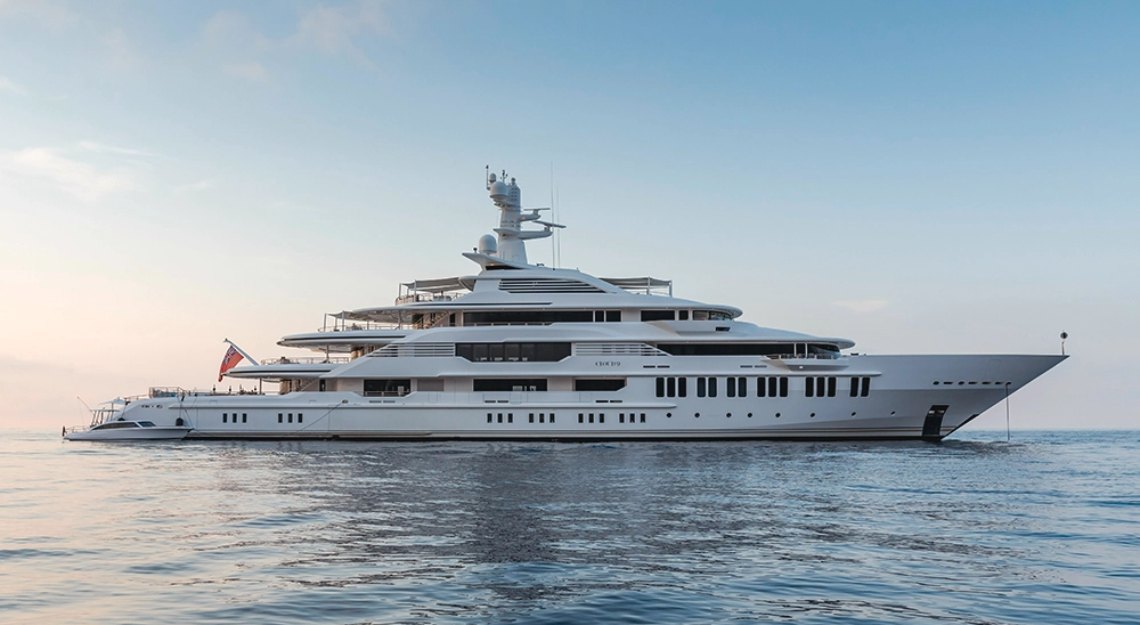 Oceanco's Cloud 9 (88.5m)
This year marks the first time that Oceanco's superyacht Cloud 9 has been available for charter since its 2015 delivery. Ticking all the amenity boxes, the Dutch-built superyacht offers a pool, two Jacuzzis, and a wellness centre with a beauty salon. An entire deck is given over to the owner's needs, with an office, a lounge area, a bedroom with double en-suites, and a walk-in dressing room. In addition, the private owner's space has balconies on both sides and can convert into a cinema. A glass elevator provides easy navigation between decks. From Burgess, starting at about US$1.08 million per week.
This story was first published on Robb Report USA