Star of the Sea is the latest addition to Evangeline Wong's existing fleet of yachts, who's also the founder of Valencia Yachts, one of the leading yacht chartering operators in Singapore
Editor's note: See other Mind Your Business interviews here.
Yacht charter owner Evangeline Wong distinctly recalls the first time she laid eyes on a Leopard catamaran during the 2014 Singapore Yacht Show. It was love at first sight, kickstarting a personal affair with yachting that eventually blossomed into a full-fledged yacht chartering business. She founded Valencia Yachts in 2015, which has since grown into one of the largest yacht chartering operators in Singapore, before branching out with another company called Maximum Yachts.
To-date, her crowning achievement lies in Star of the Sea, which recently made its debut in the local yacht chartering scene. At 128 feet, the superyacht is the largest yacht available for charter in Singapore. Having undergone a refurbishment this year, the high-performance vessel boasts swanky interiors that go hand in hand with her sleek exterior.
"Star of the Sea is a game-changer in Singapore's yacht-chartering scene" says Wong. "Her addition to our existing fleet is a response to our consumers' growing demand for an ever-increasing affluent and luxurious lifestyle."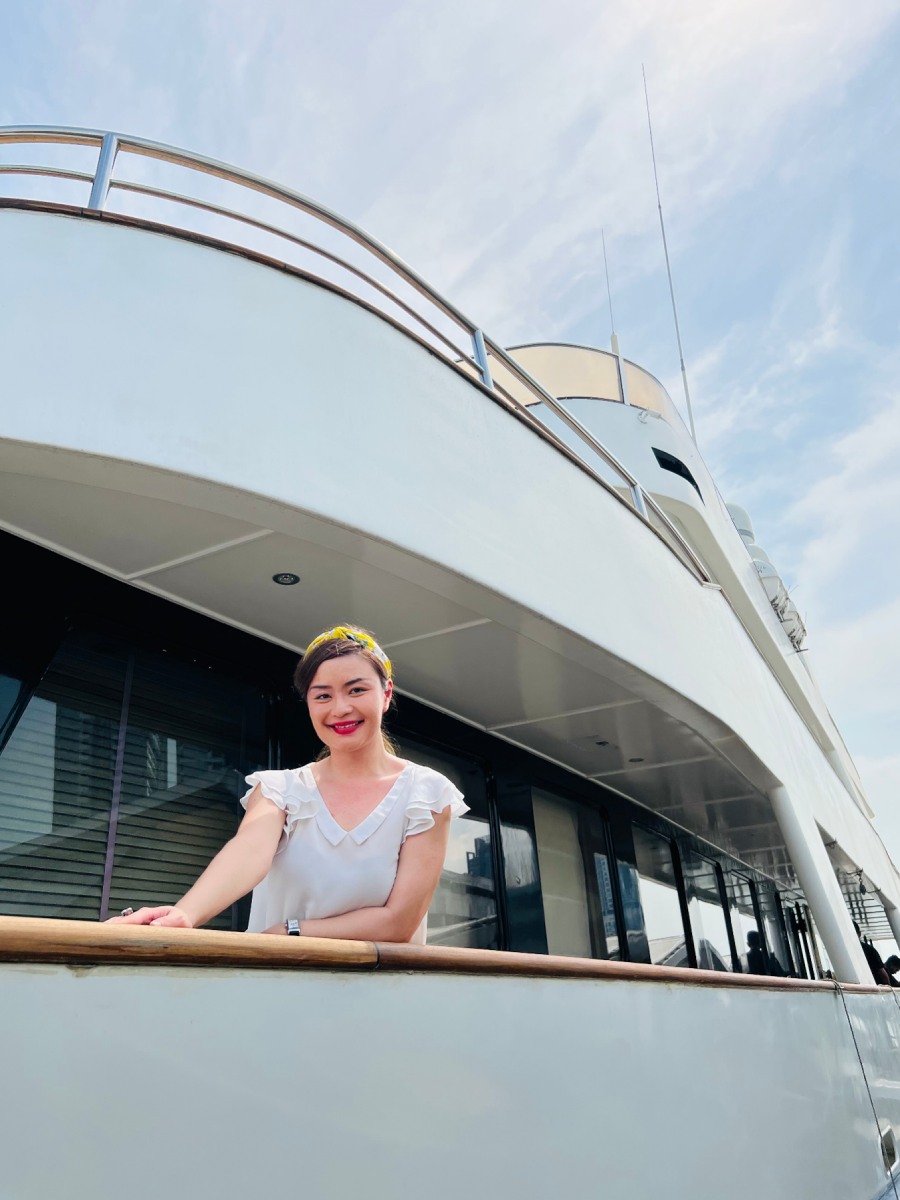 What are some of the benefits of chartering a yacht as compared to owning one?
Aspiring first-time yacht owners should recognise that it's a lot of work, honestly. A yacht's usage must justify the exorbitant maintenance costs and efforts. They must also be able to get a berth in Singapore. In contrast, chartering a yacht is hassle-free. There are no headaches with regards to hiring a crew, or racking up any recurring berthing, maintenance or replacement costs.
What are some of the current yacht chartering trends in Singapore?
There's been an increasing demand over the years for bigger builds. In the past, it used to be limited to 30 or 40-footers. Now, larger yachts are coming into play and there's been a growing interest in 50-footers and beyond.
Space is a premium, especially on a yacht—nowhere more so than on a superyacht, where the sheer size, decor and detailing are a cut above the rest. It represents a different kind of lifestyle, which will continue to gain traction in the future.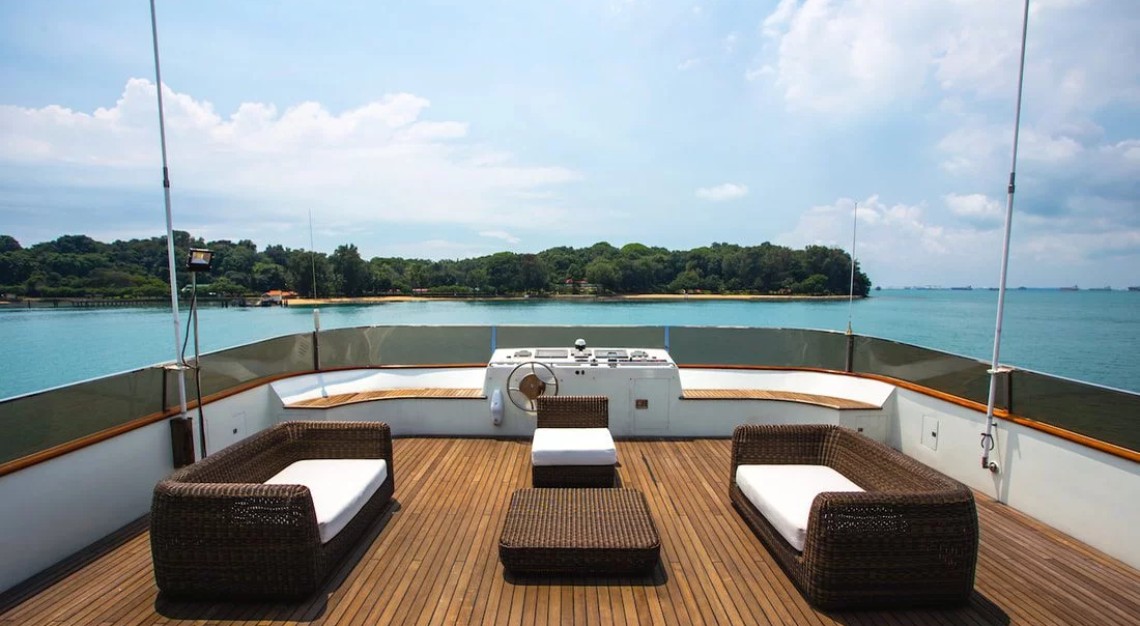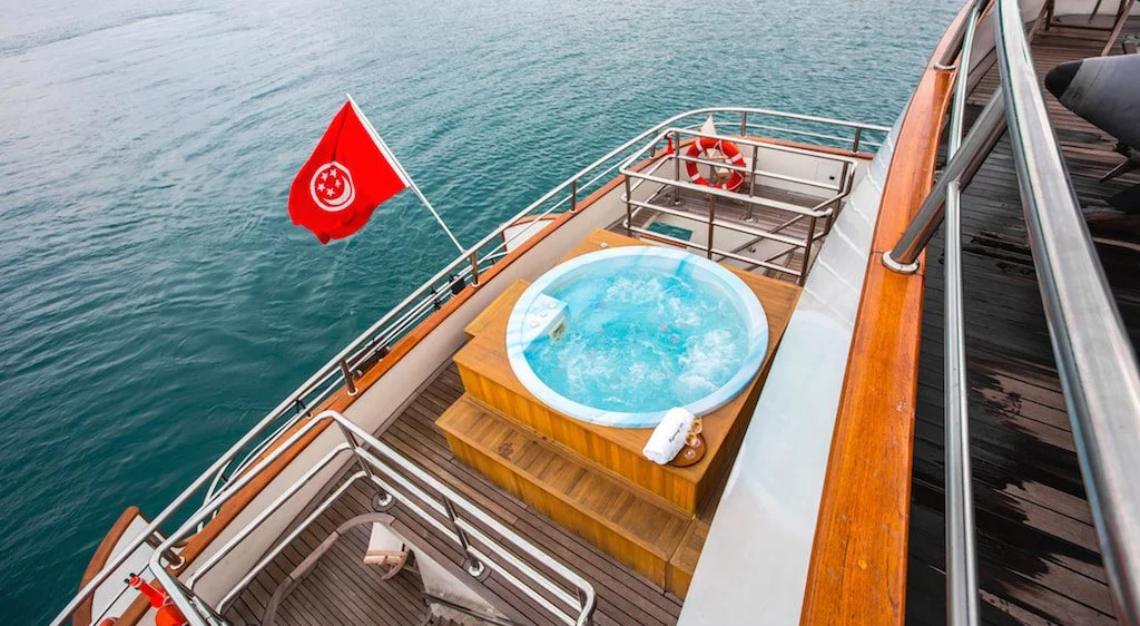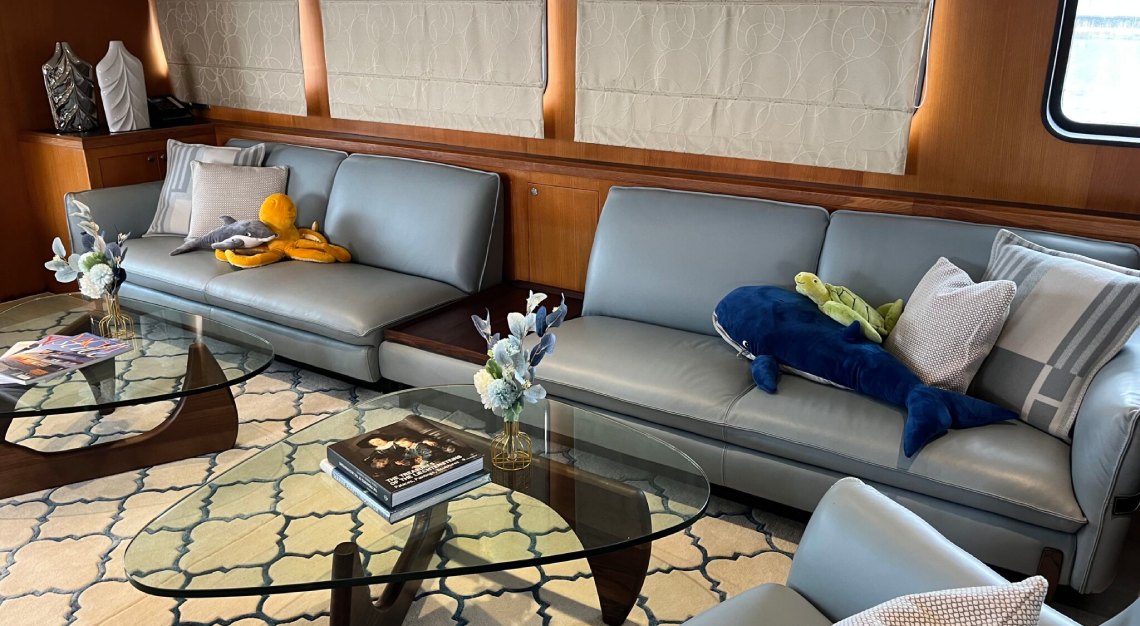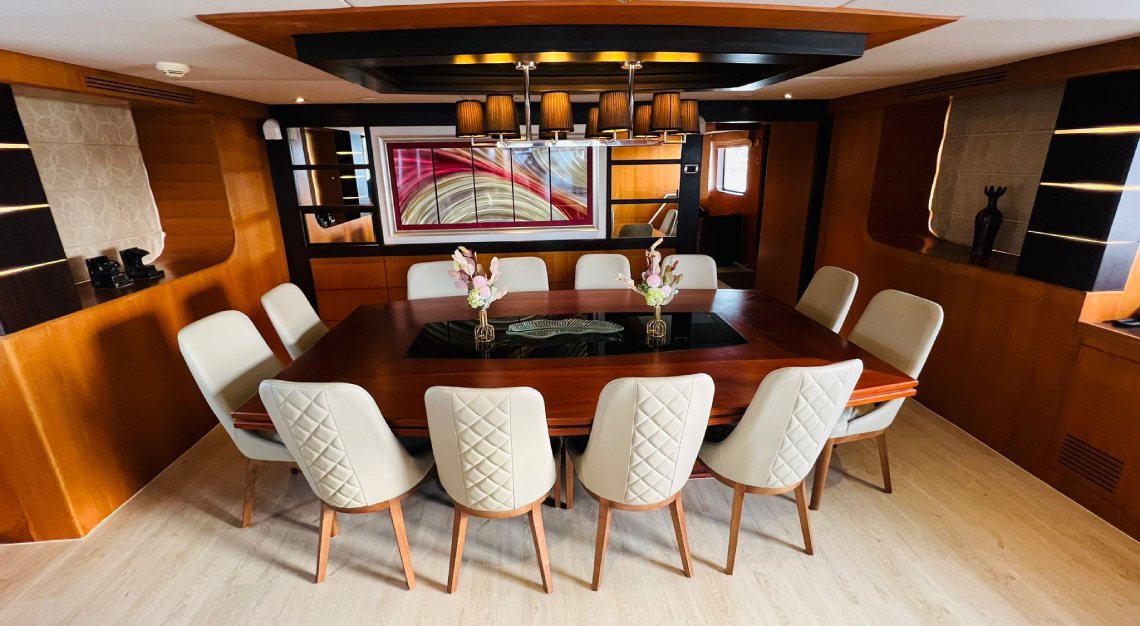 What can guests expect onboard Star of the Sea?
The story behind Star of the Sea is very special to me and my family. She's truly a one-of-a-kind superyacht, having been built here in Singapore. We named her Star of the Sea to symbolise an abundance of blessings and safe voyages out at sea.
When berthed, Star of the Sea carries up to 150 passengers, making her ideal for dockside parties and corporate events. Out at sea, she can accommodate 50 guests across six spacious cabins, perfect for cruising to the exotic Anambas or Tioman islands.
On the main deck, you'll find an indoor wine bar and 14-seater dining table, with plenty of social areas onboard. There's also a karaoke lounge and outdoor jacuzzi on the upper deck, which boasts unobstructed views of the sea. Meanwhile, the expansive flybridge is furnished with a full cocktail and sushi bar, with the option for outdoor dining as well.
For those who prefer being out on the water, there's a host of water toys and equipment onboard, such as a six-man tender, kayaks and stand-up paddle boards.
What are some of the other notable yachts in your fleet?
The make and design of each yacht will naturally appeal to different groups of people, depending on their budgets, group sizes and the type of occasion—it could be a corporate meeting, private party, weekend getaway or perhaps a wedding proposal.
Victoria, a Leopard 39 PC, and Valencia, a Leopard 51 FT, are best-suited for smaller families as they feature ergonomic designs, with an emphasis on outdoor spaces. Our Maximum 1 and 2 catamarans, on the other hand, have ample indoor spaces and are great for mid-sized groups. Of course, those yearning for a top-of-the-line experience should look no further than Star of the Sea, our latest pride and joy.
In the future, we plan to expand the yacht chartering business, not just locally but to extend the concept and level of service to overseas markets too.