Men's fashion at its best
From Pitti Uomo 92 to Milan Fashion Week, we're continuing our journey to Paris for its Fashion Week, our last stop for the weel.
Year after year, we look to the Paris shows for our best inspiration. The designers did not disappoint, and once again set the benchmark for the world of fashion. Here are four ways Louis Vuitton, Valentino, Berluti and Balenciaga are challenging our expectations and making great fashion.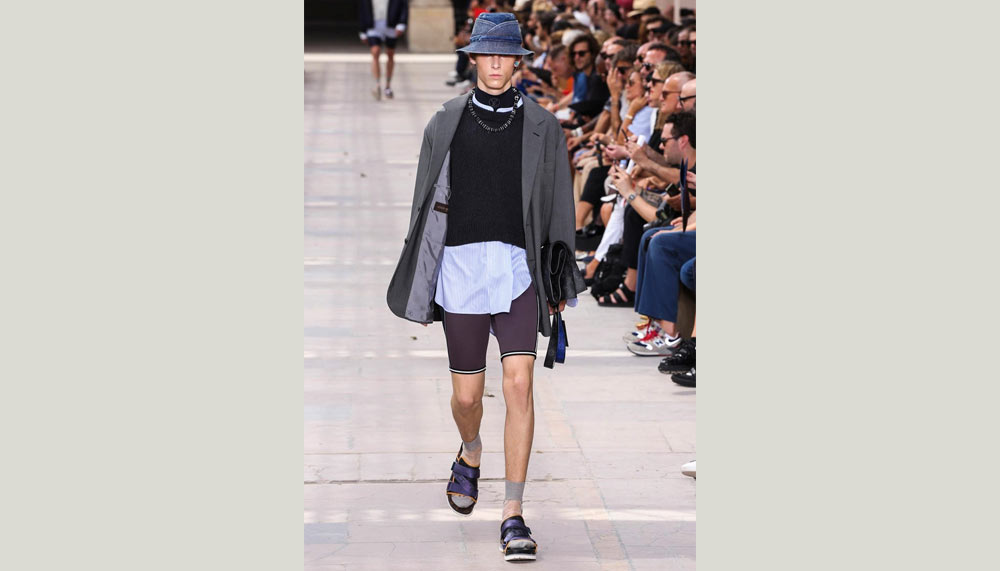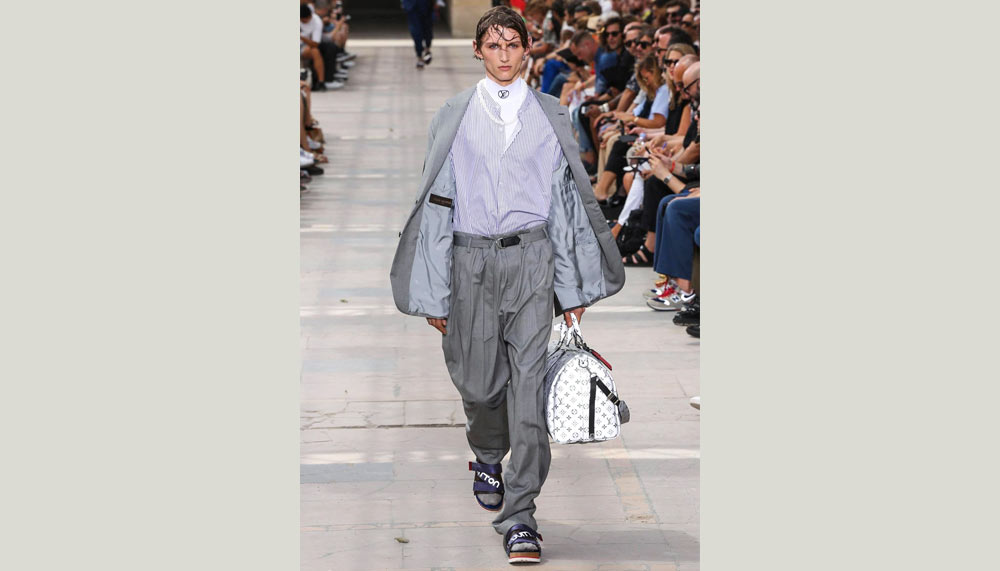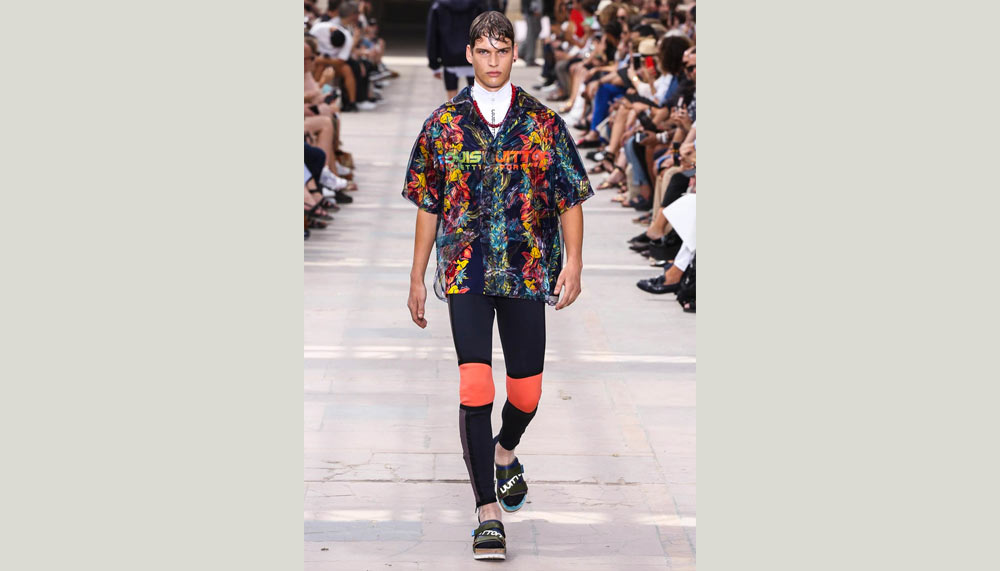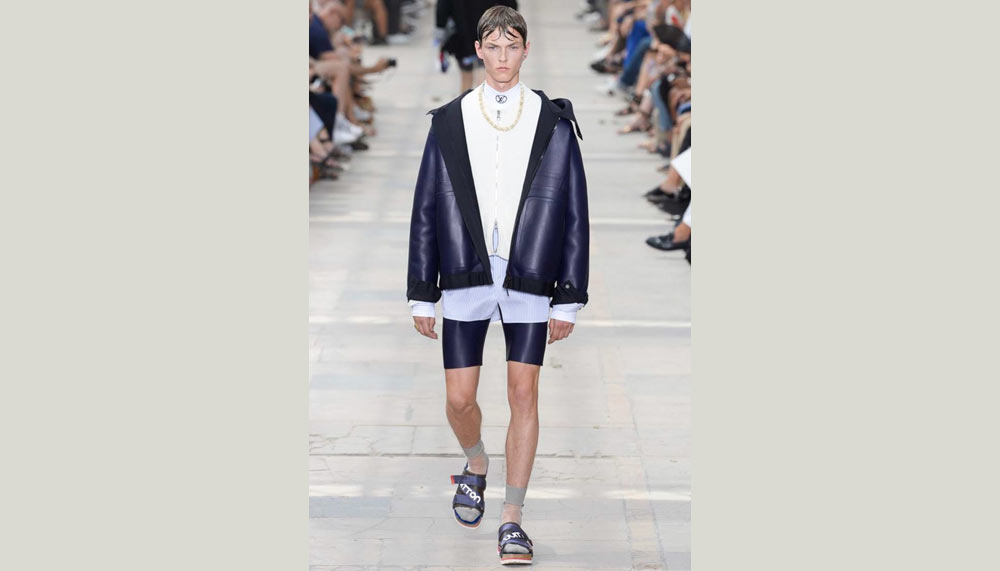 Island Hopping with Louis Vuitton
Kim Jones has covered a wide oeuvre of travel inspirations in his tenure at Louis Vuitton as artistic director of the men's collections. It shouldn't have come as a surprise, then, that he would tap on the romance of travelling, focusing on island destinations. The twist came in the adventurous and high tech treatments he gave the garments.
Printed Hawaiian shirts, that vacationer's staple, got a loving treatment of layered organza that gave the clothes an illusion of movement and kinetic freedom. In the tailoring, Jones juxtaposed the rigour of tailoring with the sporty quality of skintight surfers and divers' wetsuits.
Vuitton's agenda on the whole was merger and fusion: of opposite cultures, silhouettes, and lifestyles – to create a more compelling whole. It was there in the clothes, and most certainly in the soundtrack: a new song by Drake premiered at the show, merging fashion and music.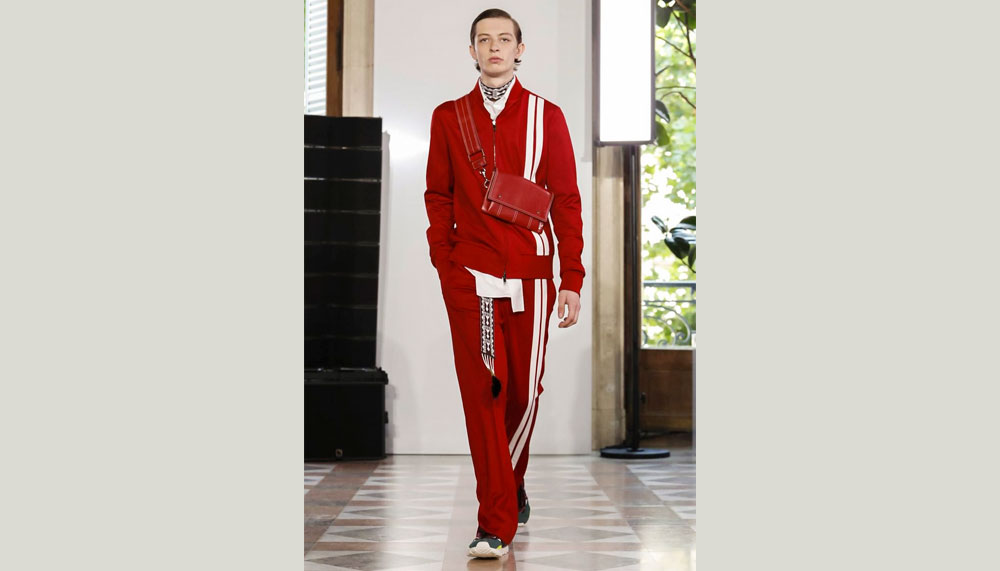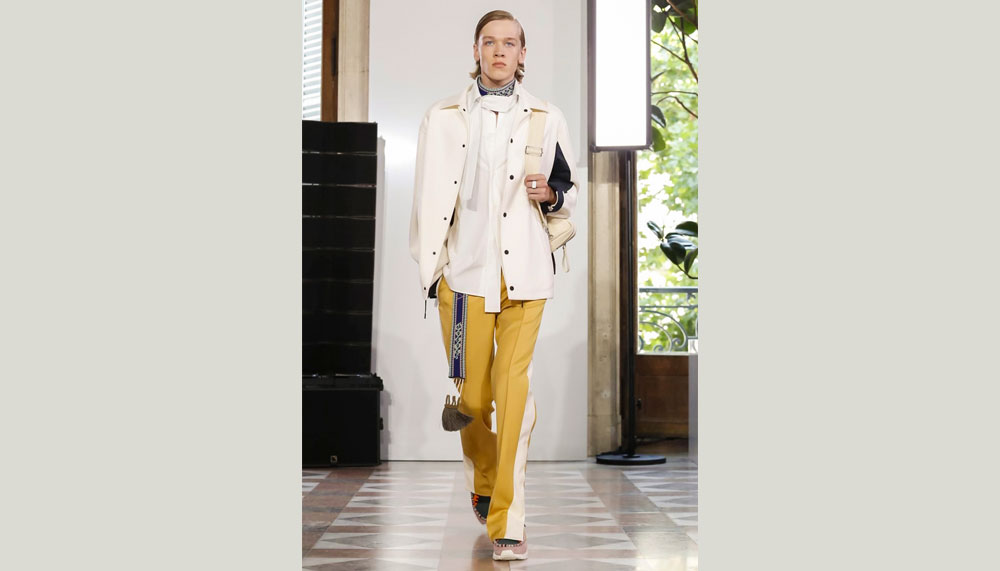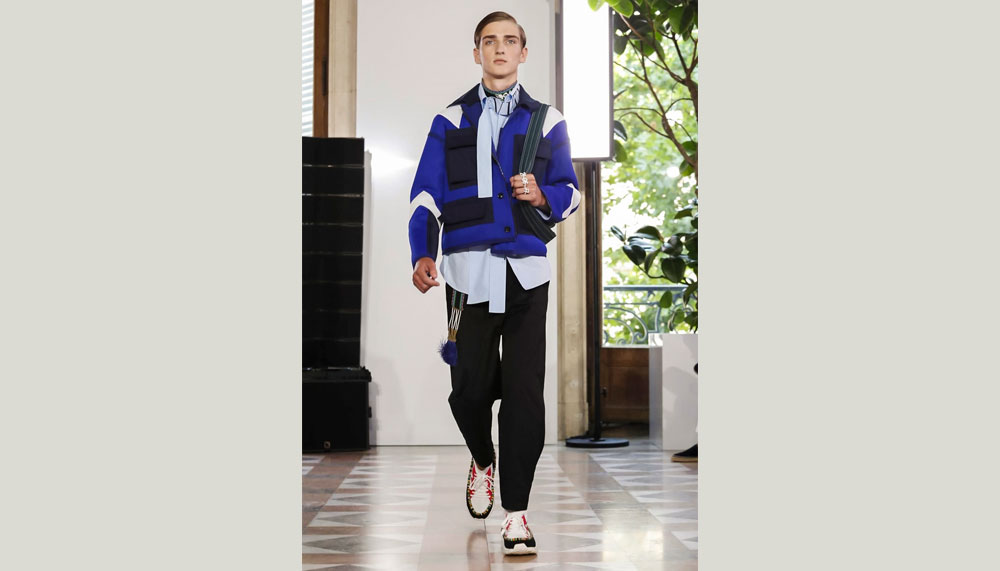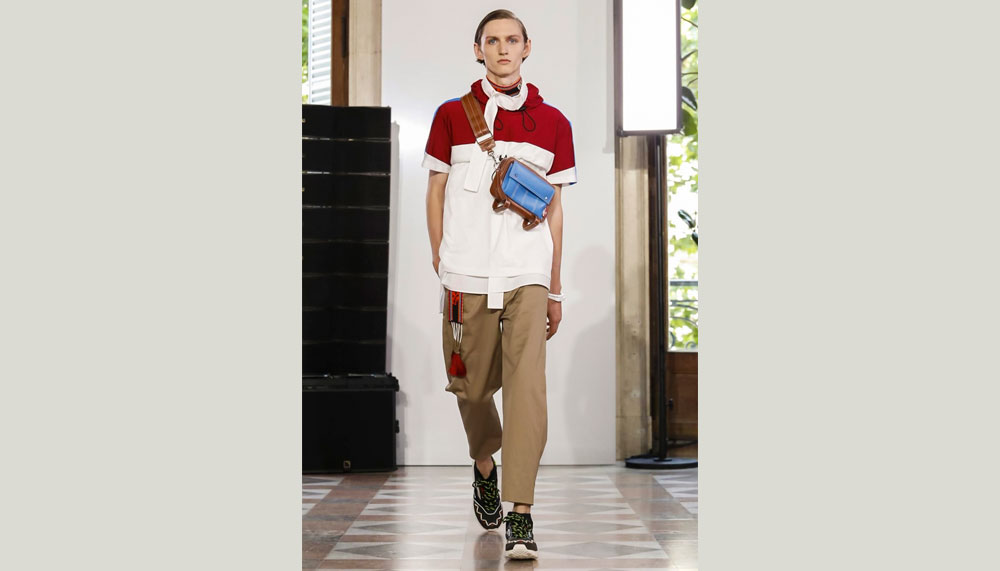 Celebrating the Little Things in Life with Valentino
I'd argue that menswear is exciting now precisely because we've shrugged off sartorial rules of old and gone beyond psychoanalysing and deconstructing the suit to death. At Valentino, Pierpaolo Piccioli saw that the natural way forward for the brand would be to look closer and dig deeper into elevating the everyday pieces in our wardrobes.
Archetypes like shirts, chinos, track jackets, anoraks, sneakers, etc. got assiduous upgrades for the Spring/Summer 2018 season simply by way of attention to detail. Piccioli did away with the luxurious embroidery and ornamentation that's a signature of the brand in favour of exacting silhouettes. Sportier pieces gained a more luxurious edge that dressed them up: the geometric lines of a track jacket transplanted onto a tailored coat for instance, or a seemingly casual hooded bomber made in leather.
In looking closely, Piccioli ironically gained a wider vision that understood the tropes of our time while embracing its potential for beauty.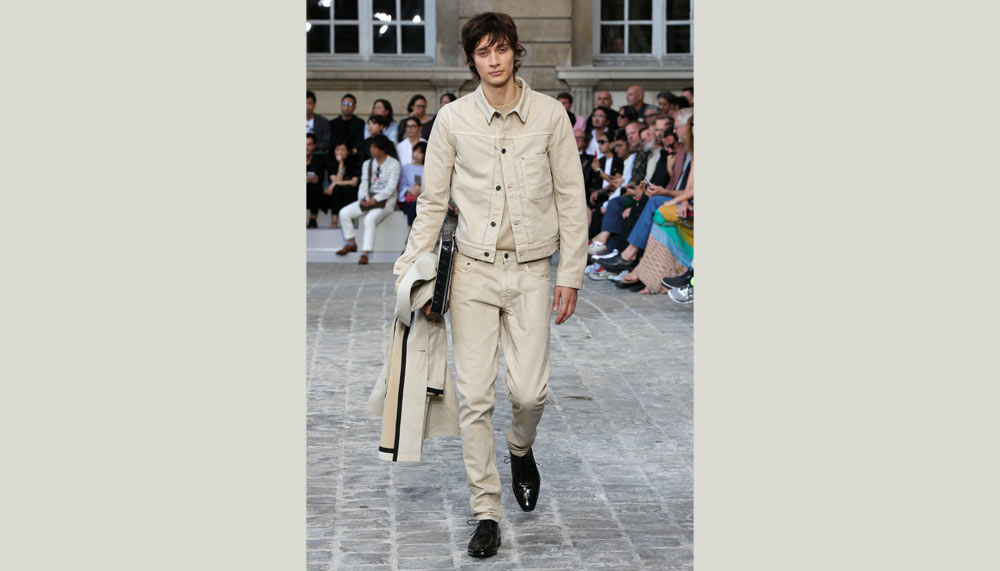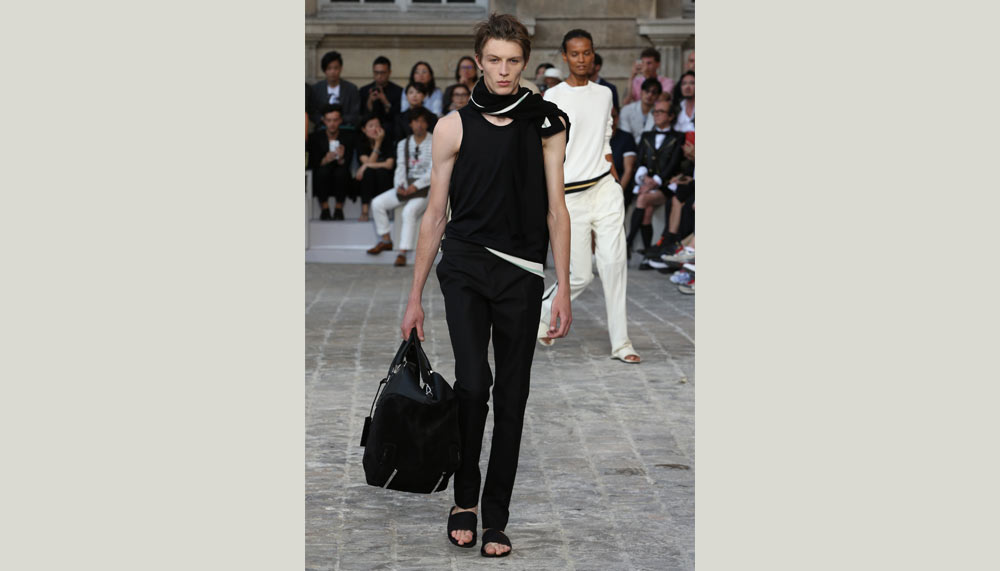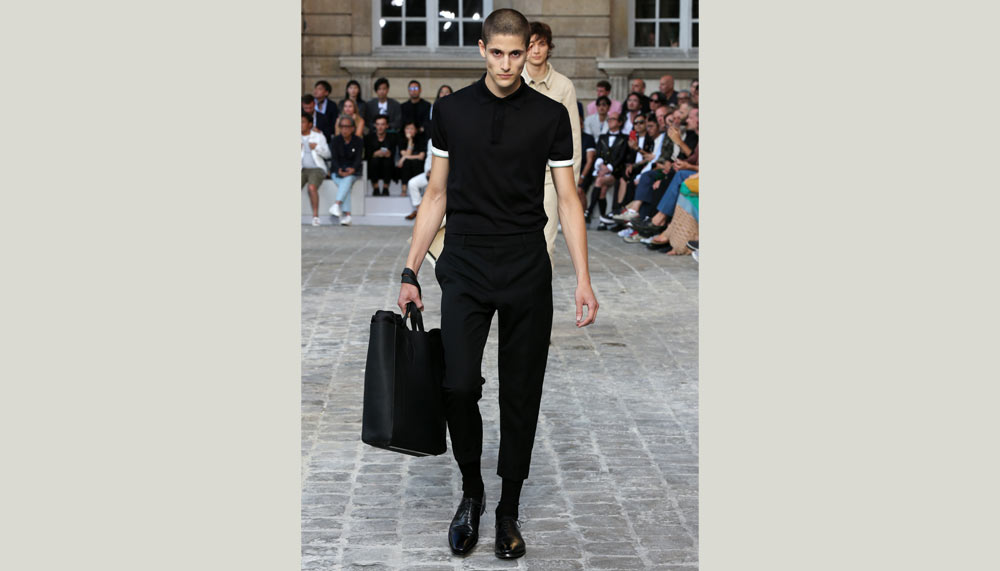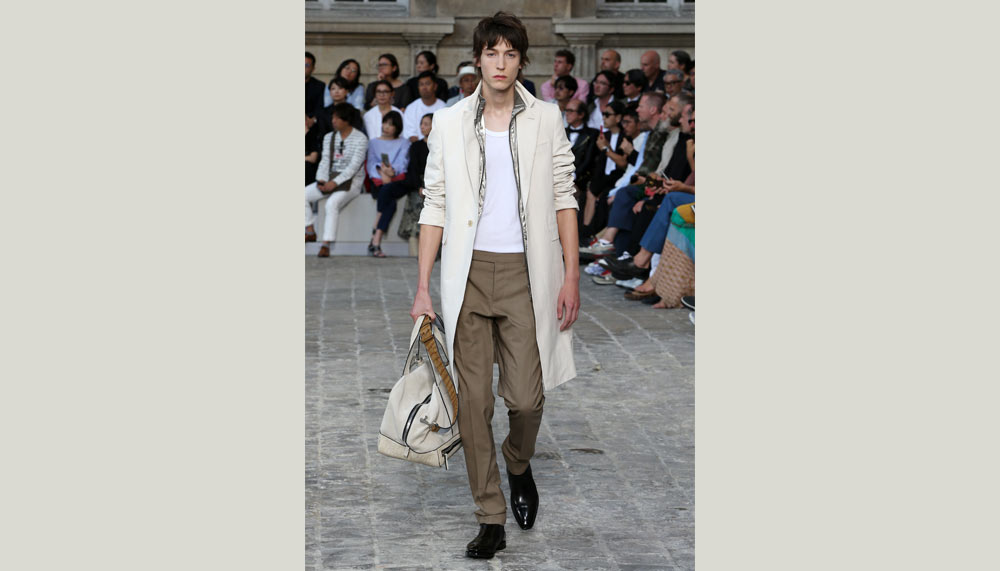 A quiet kind of luxury statement with Berluti
Haider Ackermann seems to have found an outlet to express his idea of an ultimate luxury in Berluti. In his second show for the brand, the designer put forth a quiet collection that captured the quintessence of style. There were no loud bangs, bold gestures or attempts to steal your attention. The clothes, in relaxed silhouettes and casual tailoring spoke for themselves, whispering nothing but refinement.
There was no need for embellishment or print: the luxury resided in the subtle sheen of sensual fabrics you simply wanted to touch or be touched in. The lesson to be learnt was delivered when Stella Tennant strode aside a male model in an almost-identical look featuring a killer leather coat. No one was immune to this intoxicatingly sublime style.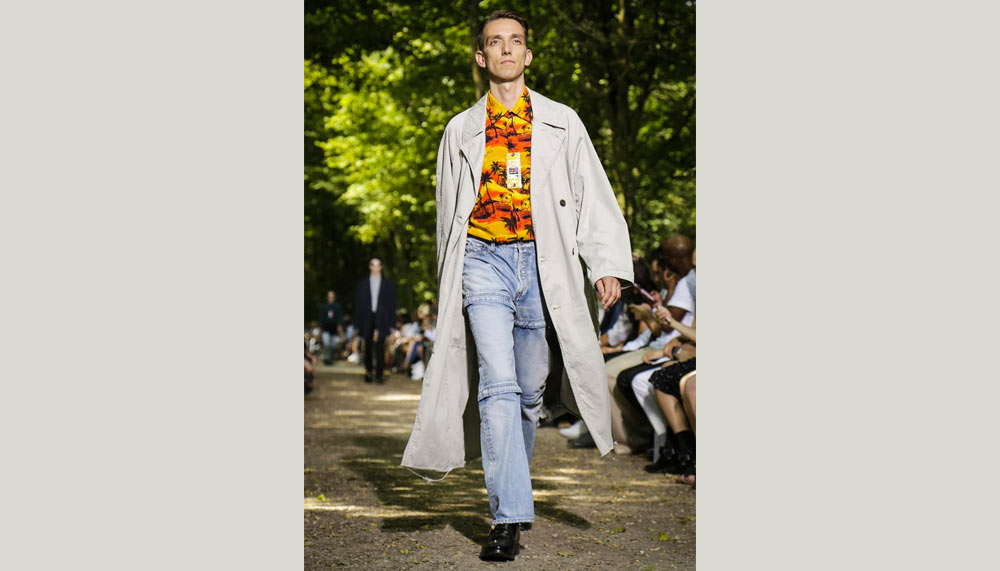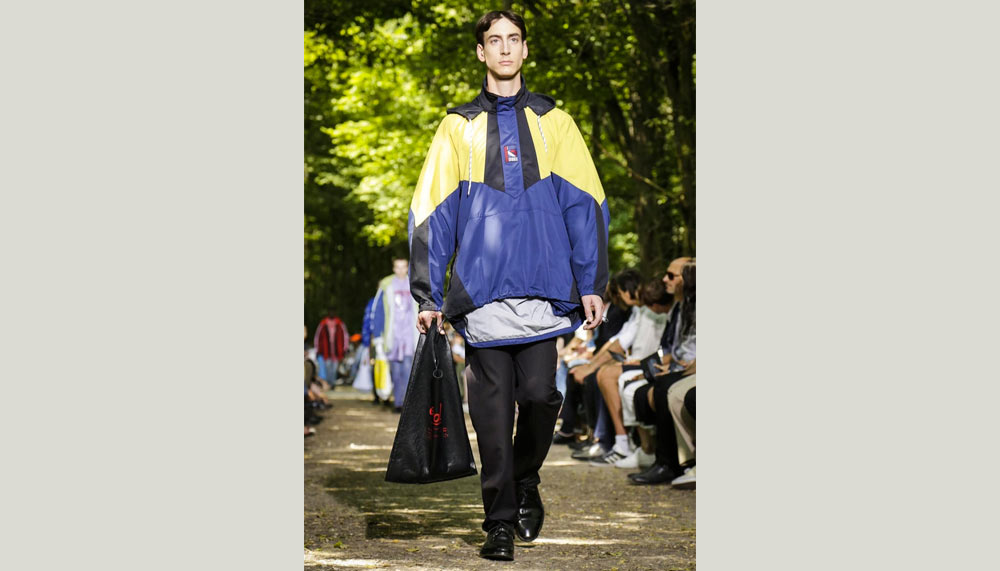 Balenciaga: Champion of the Uncool
Balenciaga's designer, Demna Gvasalia, has always played on the unacceptable, and if his track record has proven anything, it's that he's able to recast opinion on what others may be inclined to deem unattractive. This season, he's placing this fixation on the decidedly unfashionable guises of dads (not fathers). It's an important distinction: the former suggests clunky awkwardness that defies any understanding of fashion, while the latter is unladen with sartorial meaning.
Well, here and there were the slightly unusual styles Gvasalia revelled in. Droopy jackets, clashing tones of acid mustard on blue denim, plastic bags, unflattering straight-cut denim, those trousers with zipped sections that can convert into shorts – I could go on. But as much as the eye resisted, one couldn't help but be challenged into rethinking these iconographies of 'dad culture' and whether they could ever be fashionable. Under Gvasalia's hand, they seem to stand a winning chance.