On cloud wine
There's nothing like chasing the Monday blues away with a glass of red (or white, for that matter). We're talking about wines, of course. In the past few months, and in collaboration with Corndale Consultants, we ran a series of exclusive wine collections every wine lover should endeavour to add to their cellar. Here are our top five picks.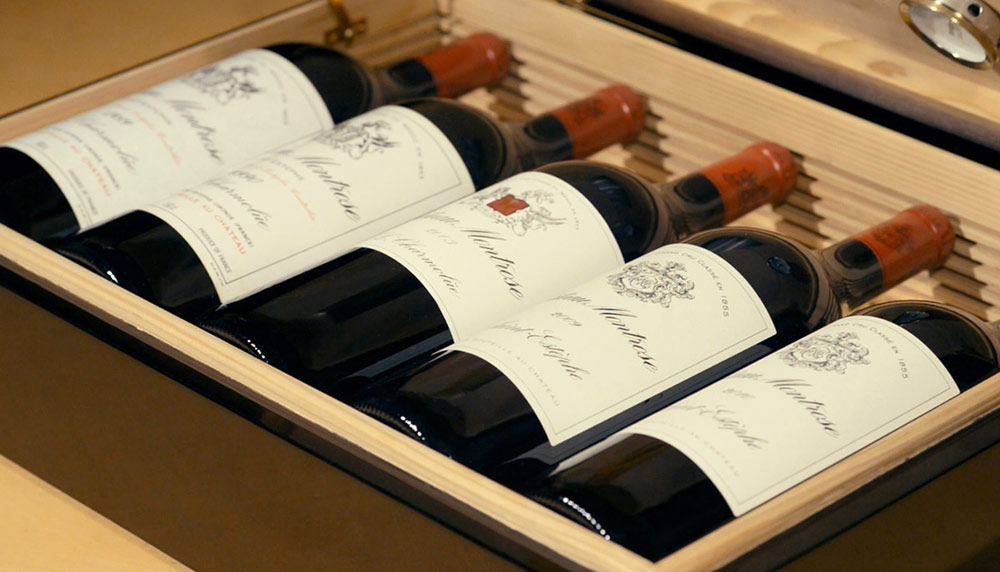 Montrose Humidor
What's included: Five bottles of Montrose's finest vintages in a custom humidor
Price: €25,500 (S$40,835)
Why it's worth the purchase: You won't find any standard bottles in this collection. Corndale has obtained five magnum bottles of Chateau Montrose's vintages: 1989, 1990, 2003, 2009 and 2010. Included is a custom-built humidor to store the magnums too. The humidor features a cedar interior trim, with a humidifier for precise hygrometry control.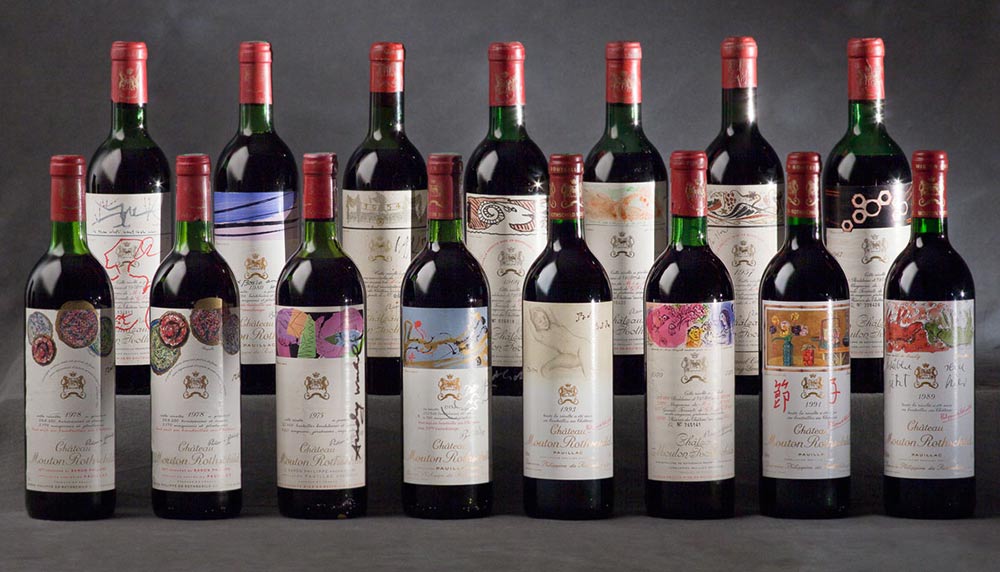 Chateau Mouton Rothschild Vertical collection
What's included: 68 standard bottles of vintages from the estate from 1945 – 2010, including a second bottle for 1978 and 1993
Price: €235,000 (S$376,320)
Why it's worth the purchase: Once again, this isn't your typical wine collection. In fact, many collect the estate's wines not just for what's inside the bottle, but what's outside. Baron Philippe de Rothschild, a highly revered winegrower, had a fondness for art, and invited notable artists of his day to design his bottles' labels. Each vintage sports the creative doodles by the likes of Salvador Dali, Pablo Picasso and Andy Warhol. For those who appreciate art (and any wine connoisseur will!), these bottles are well worth their weight in gold, even when emptied).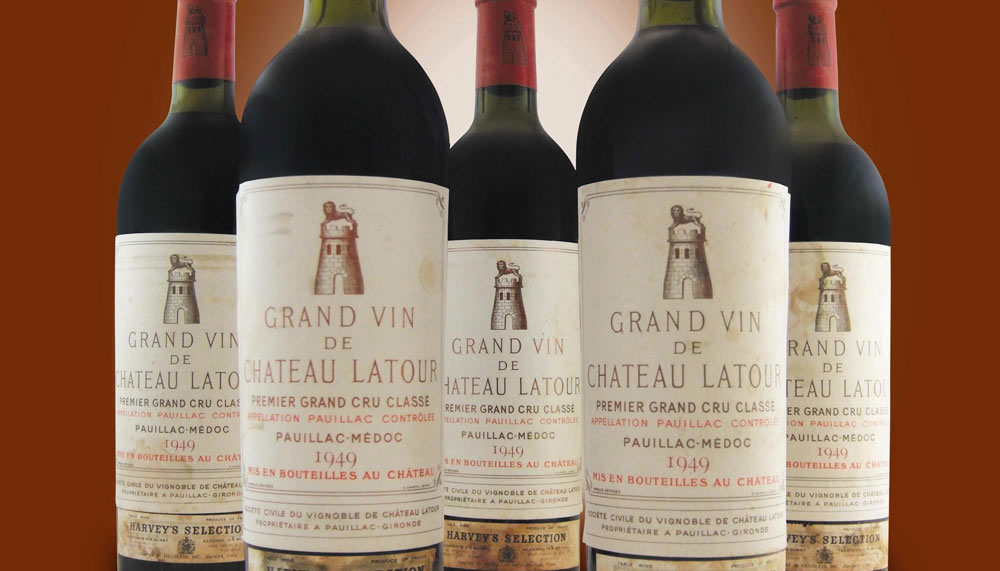 Chateau Latour Vertical collection
What's included: 66 standard bottles of vintages from 1945 – 2010
Price: €200,000 (S$320,274)
Why it's worth the purchase: You'll get the opportunity to appreciate the first growth in all its glory. The vineyard's popularity peaked in the latter half of the 20th century, and that's what this collection is about. The Grand Vin, known as L'Enclos, is aged in new oak. The result is a full-bodied wine with earthy and spice notes. Crack each vintage one at a time to discover how the wine has matured over the years.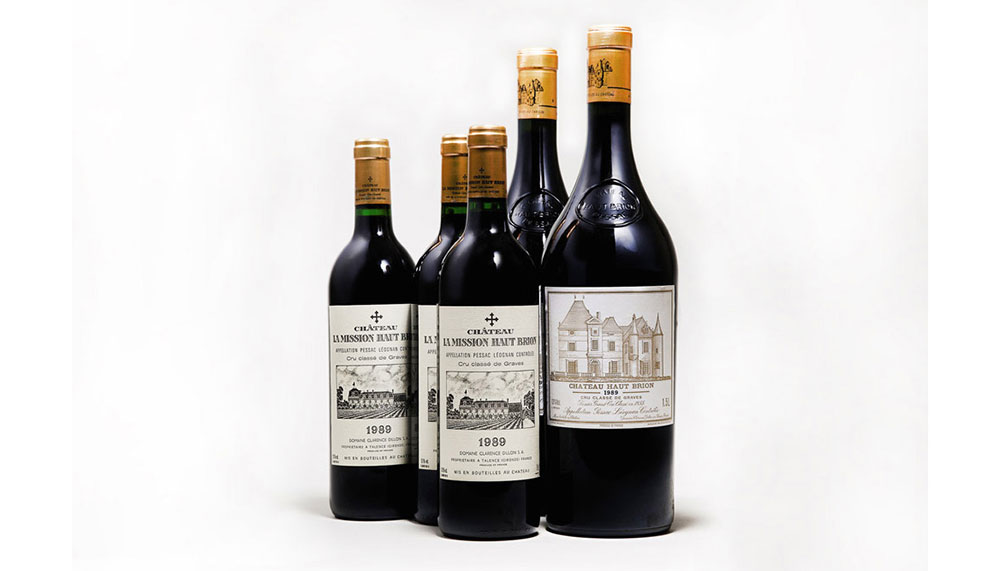 Chateau Haut-Brion Vertical collection
What's included: 64 standard bottles of vintages from 1945 – 2010
Price: €190,000 (S$304,260)
Why it's worth the purchase: It's one of the five first growths that bear a Pessac-Leognan appellation, and the wines come from one of the oldest wine estates in Bordeaux. It was also at this estate that French claret was developed. The collection also includes some of the estate's most iconic releases, such as the 1995 vintage. Do note that the estate did not produce a vintage in 1946.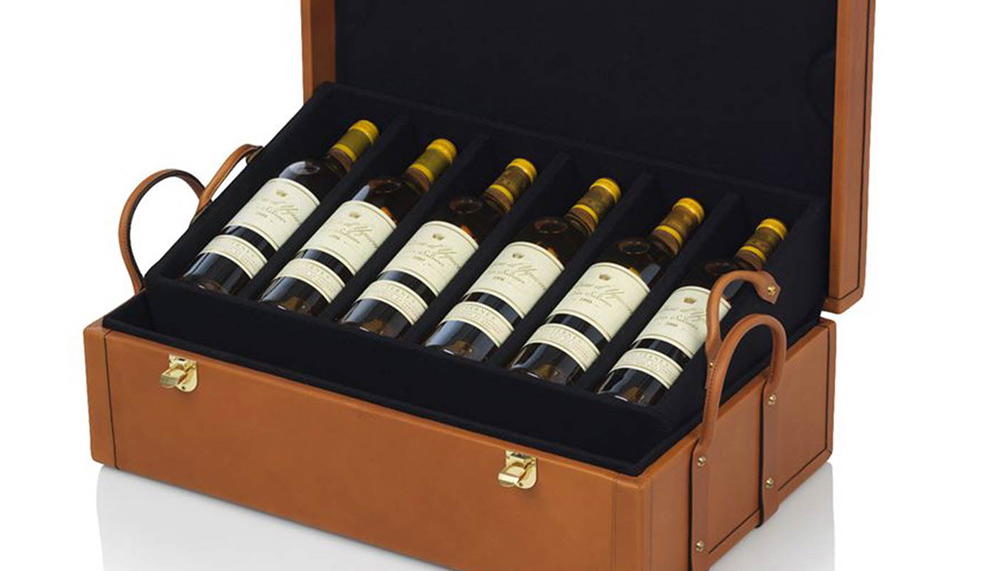 Chateau D'Yquem Leather collection
What's included: 12 vintages in a limited-edition trunk
Price: $12,000
Why it's worth the purchase: You'll receive 12 of the estate's finest vintages: 1984, 1985, 1987, 1988, 1991, 1994, 1995, 1996, 1997, 1998, 1999, and 2000. Each has been matured under impeccable conditions, and was picked straight from the estate's cellars. The vintages are stored in a luxurious leather trunk, which has been stamped with the recognisable Yquem crest. Just 150 sets are available globally.