Easy Peasy
Oh Milan, how we love you for the wealth of wearable clothes and great ideas to appropriate. We've rounded up five key trends from fashion week that you can pretty much put on, and pull off right now.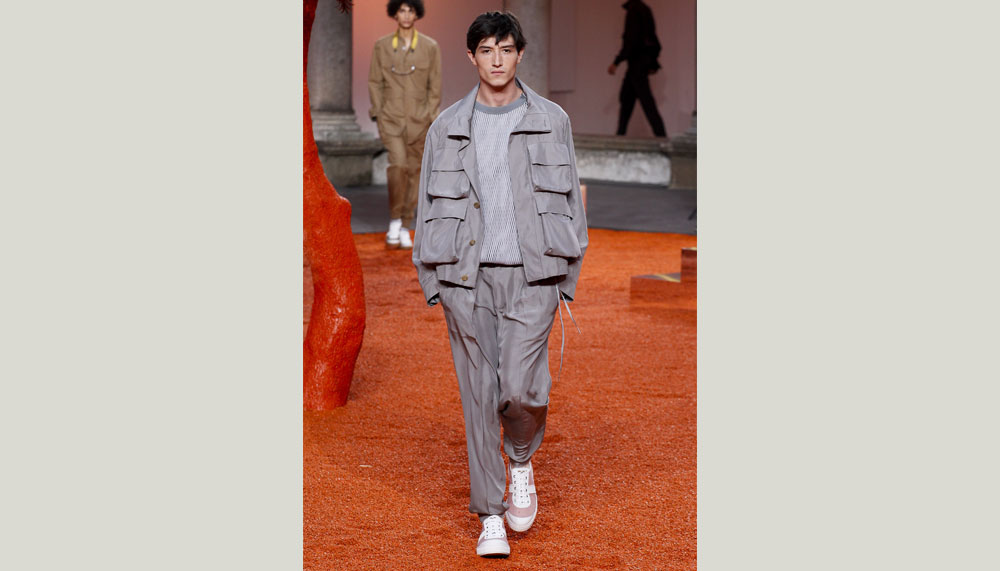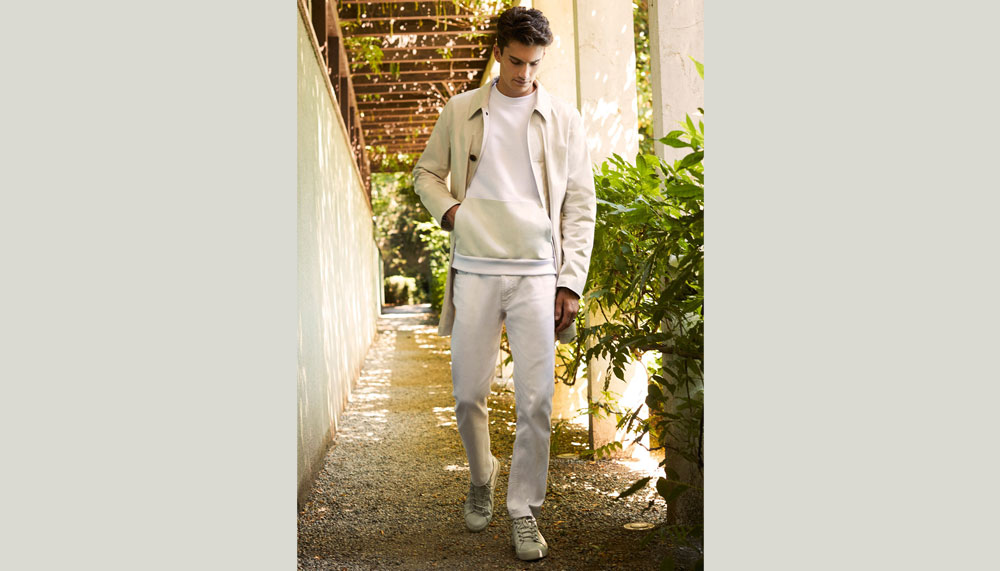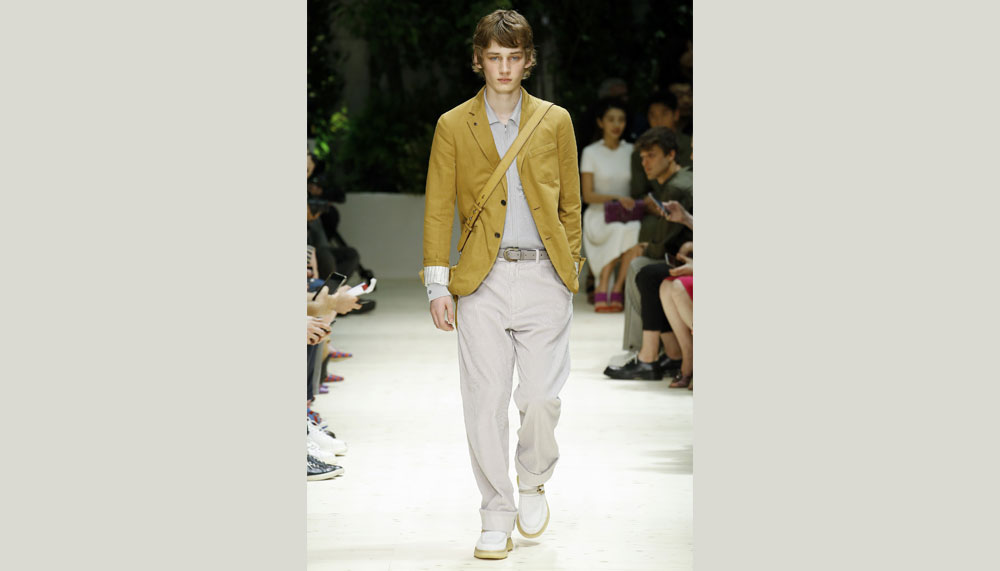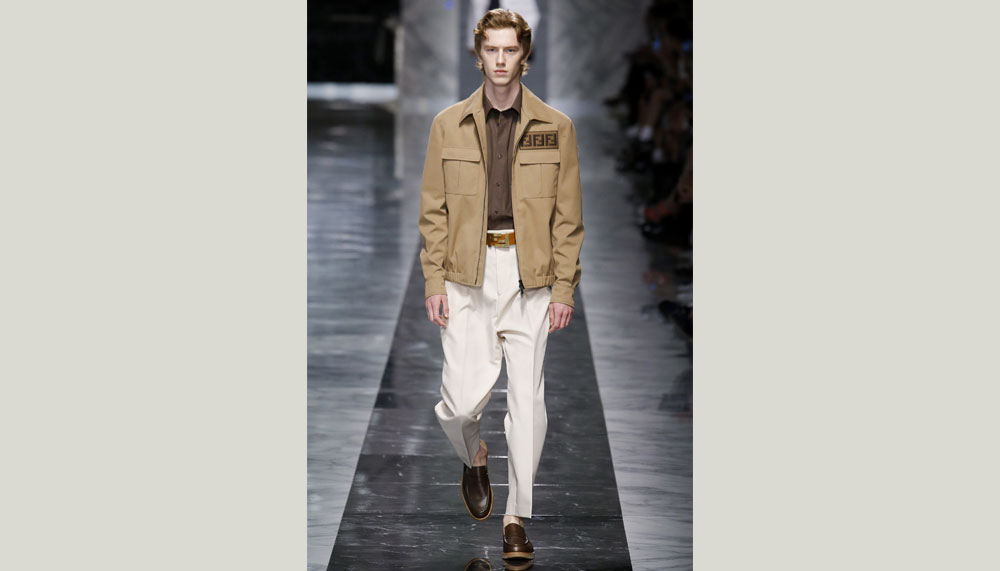 Safari shades
Though a staple of designers' spring and summer palettes, the Spring/Summer 2018 season saw a host of brands put out collections full of earthy muted hues. Think ecru, washed khaki and olive, mustard without a punch, soft pink and baby blue. Both Fendi and Ermenegildo Zegna provided masterclasses in working within such colour families – Silvia Venturini Fendi and Alessandro Sartori pared their palettes back while reveling in rich detail and texture. Make the most of these colours' relaxed ease and consider wearing it head to toe.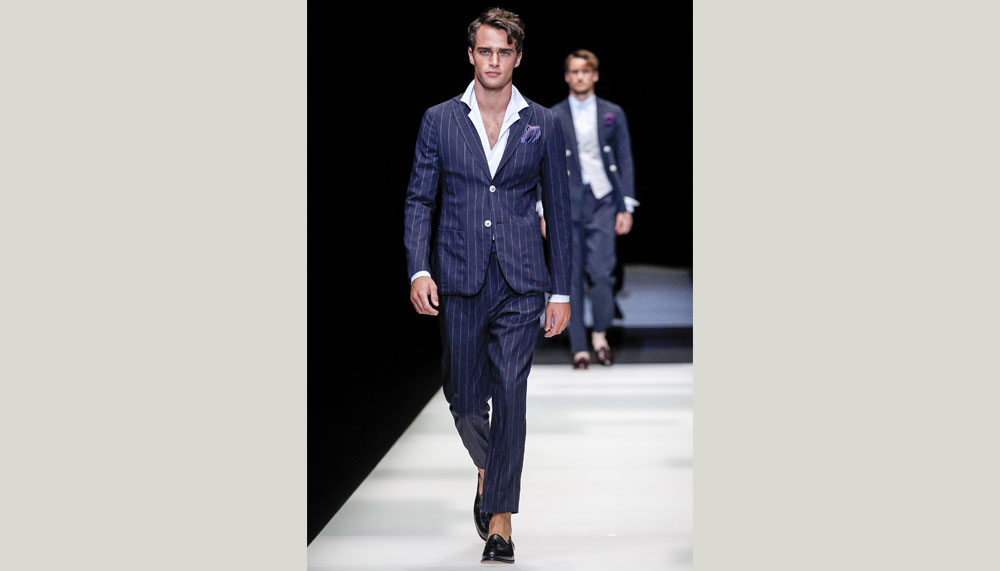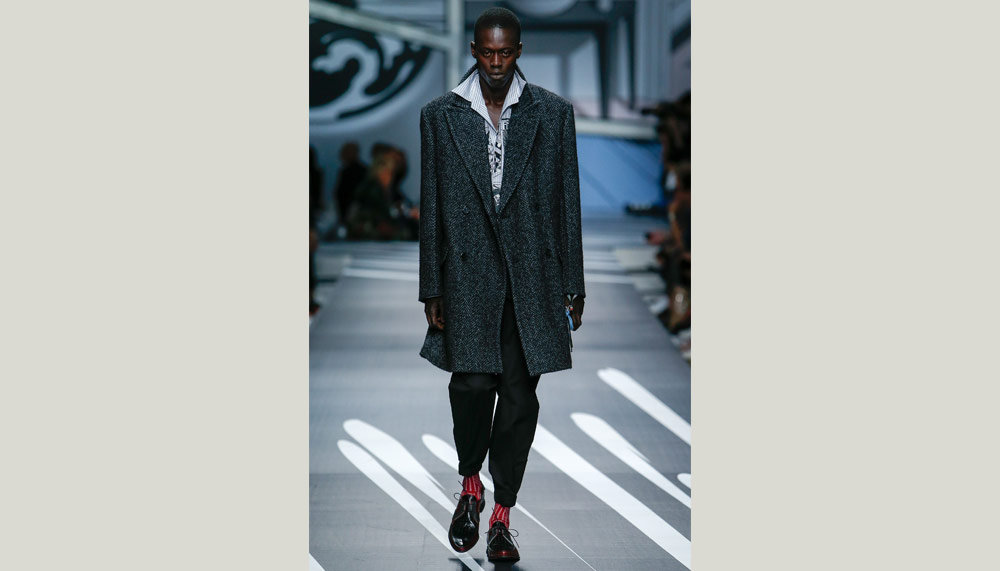 Great 80s throwback
All over Milan, the throb of the 80s could be felt. At Giorgio Armani, the Italian designer took back the pinstripe suit, pairing it with a shirt worn open at the chest with the collar popped – a styling trick also seen at Prada and Fendi. Versace, meanwhile, took the pinstripe in a different direction and put it on relaxed tailoring that had a more street-ready vibe than the businessman it's usually associated with. The message seemed to be a gentle cherry-picking of the best of the decade, so work in the details little by little. And no, it still doesn't mean that fanny packs are acceptable. (Will they ever be?)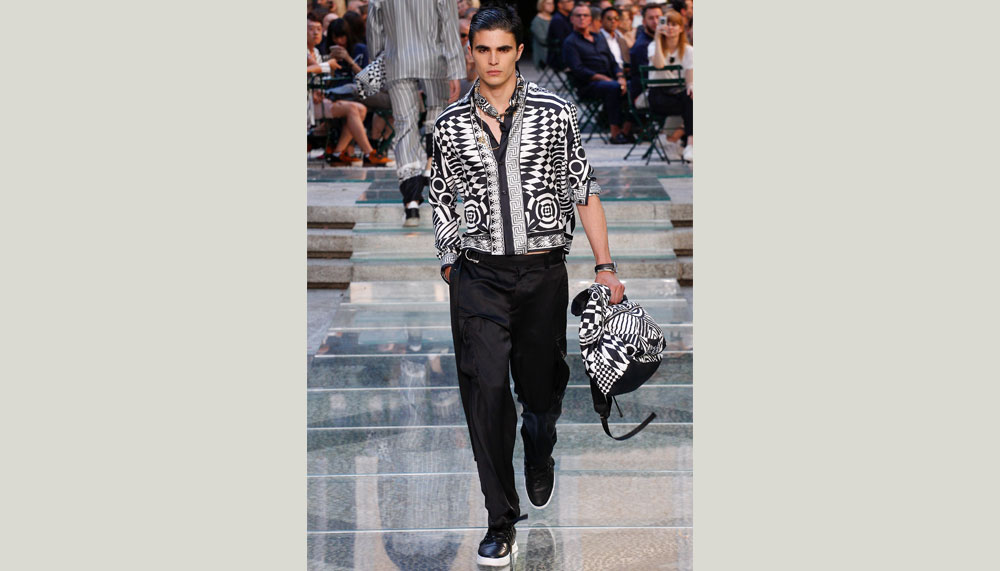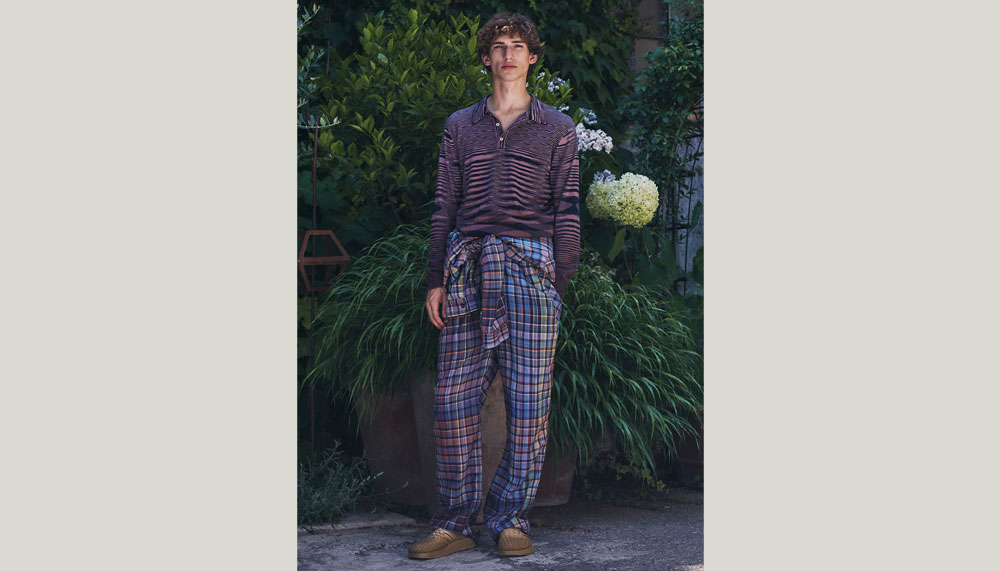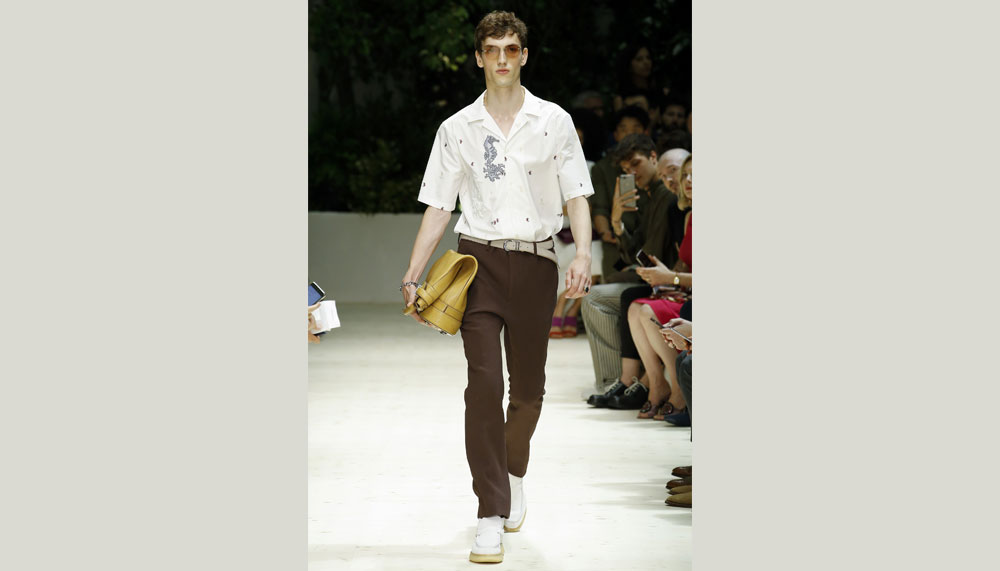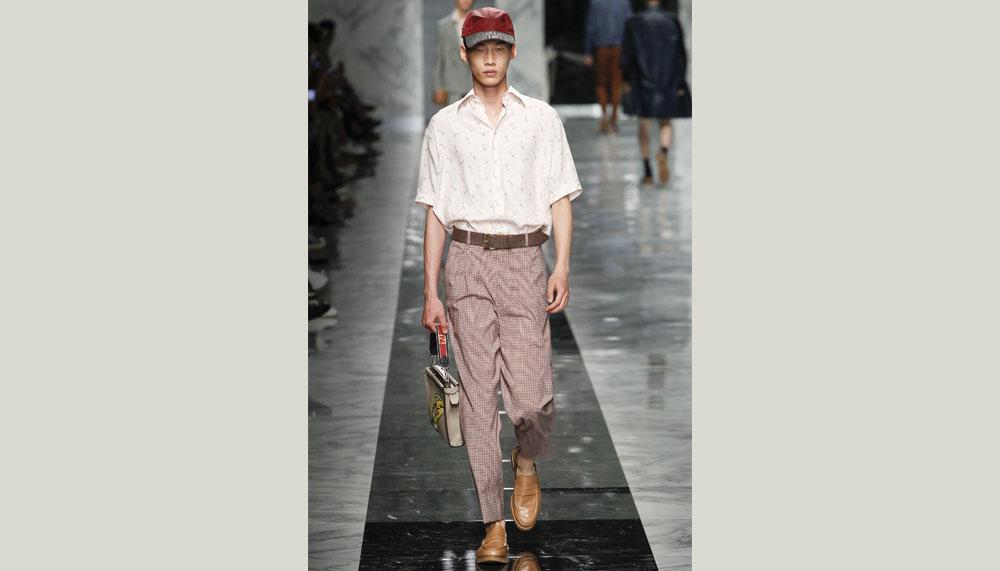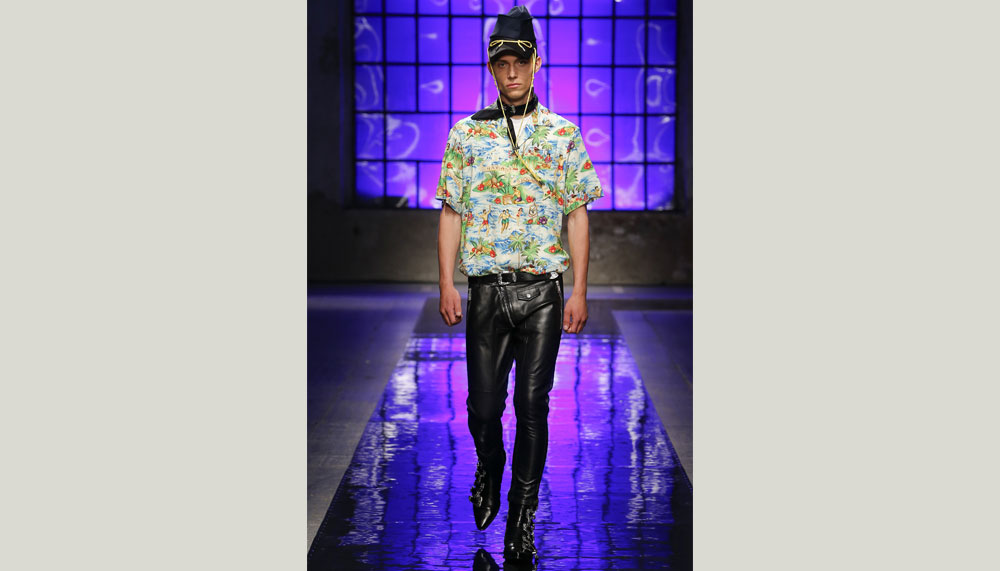 Louche statement shirt
Forget the statement jacket. This season, the Italian designers are advocating the louche shirt. Its statement slightly more subtle, the looser cuts imply ease, while a bevy of prints suggest a graphic playfulness. Fans of understatement and simplicity can look to Ferragamo, Fendi (prints of martini glasses or assorted household objects) and Missoni, which used its iconic stripes to create arresting patterns. If you're braver, have a go at DSquared2's (very Tom of Finland) take on a Hawaiian holiday or Versace, whose iconic silks made a triumphant comeback. Whichever you choose, keep the message clear and let the shirt do the talking.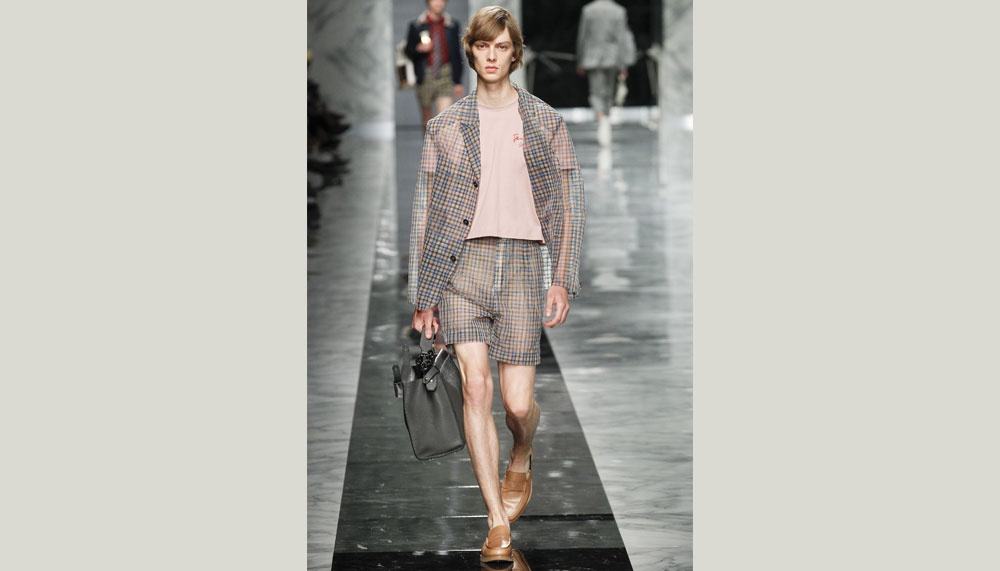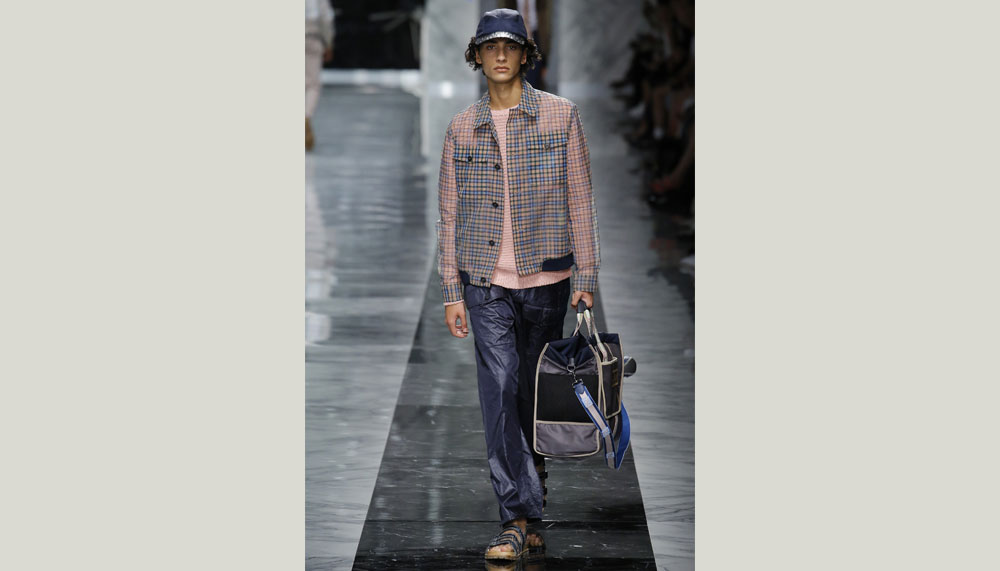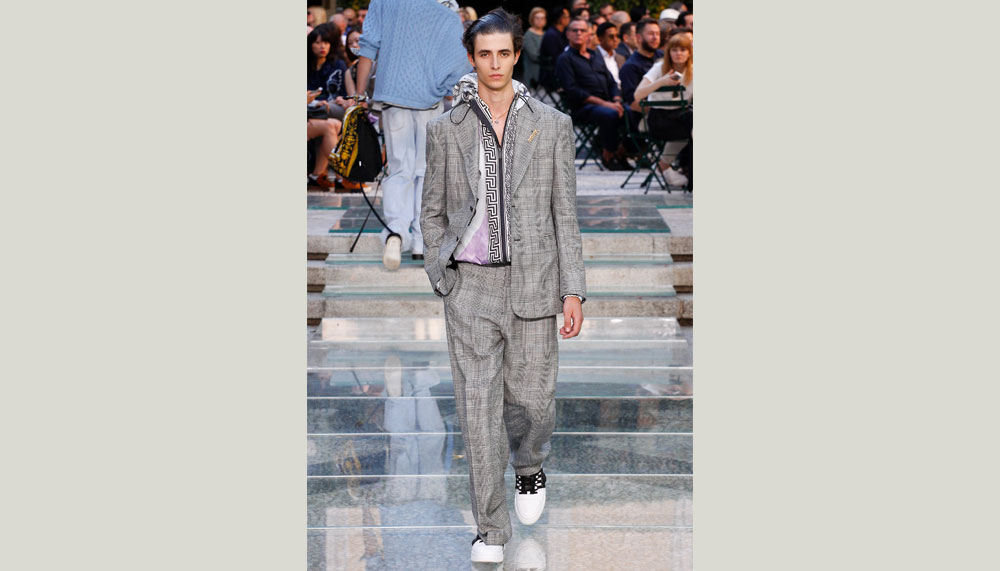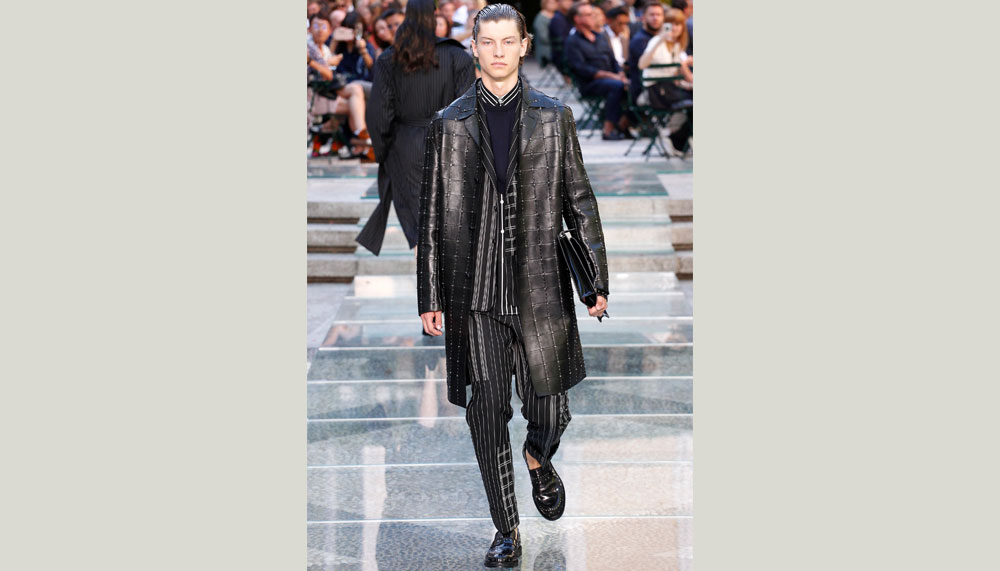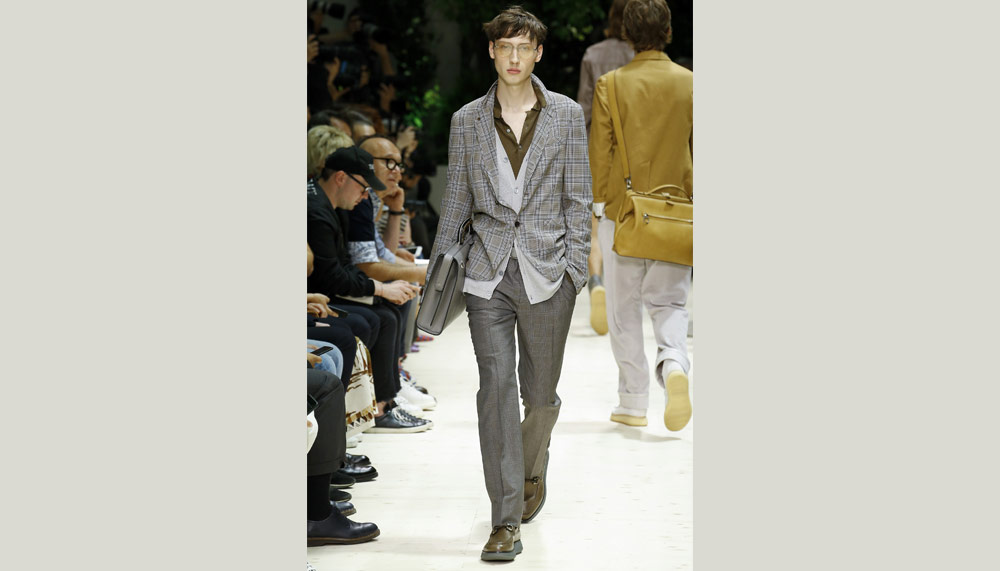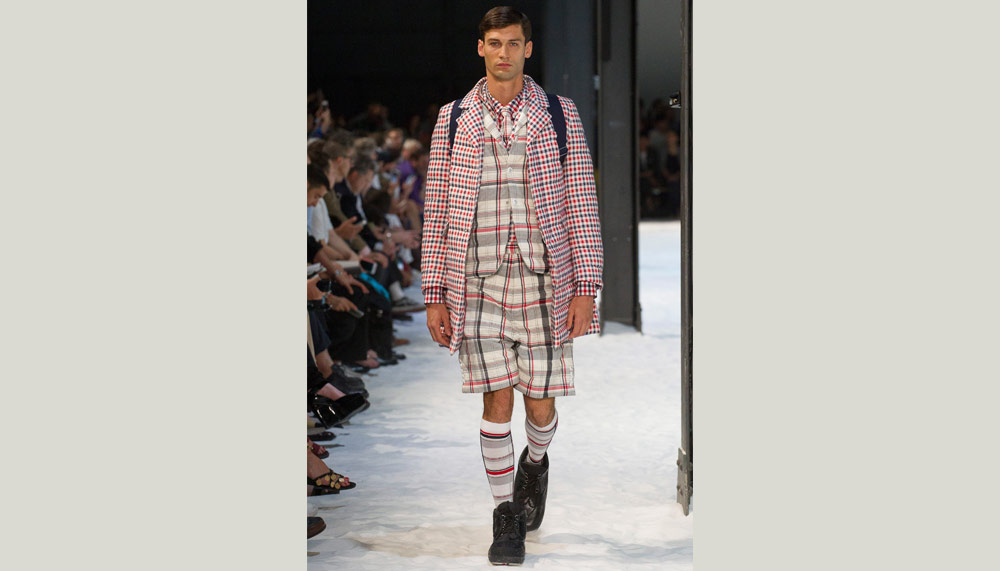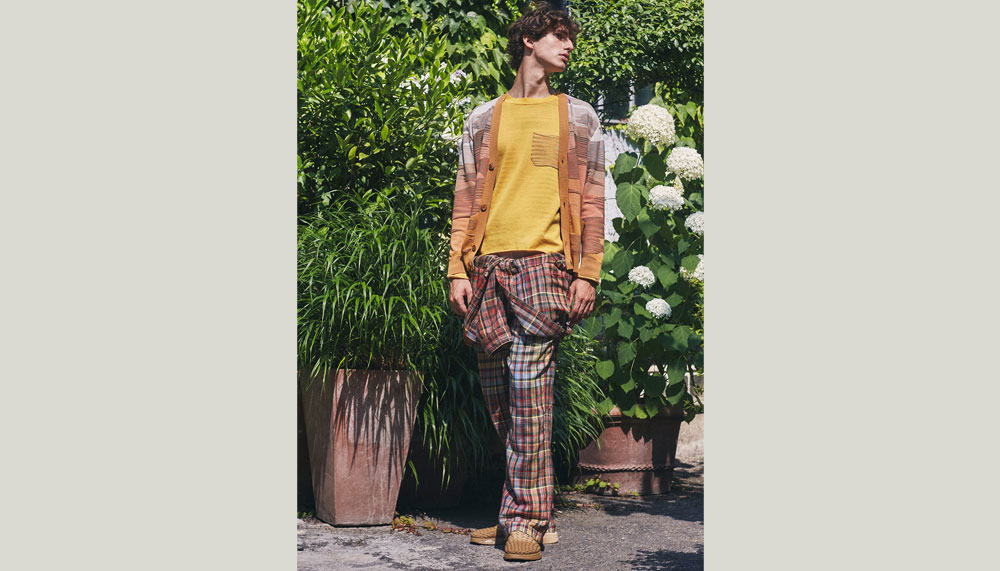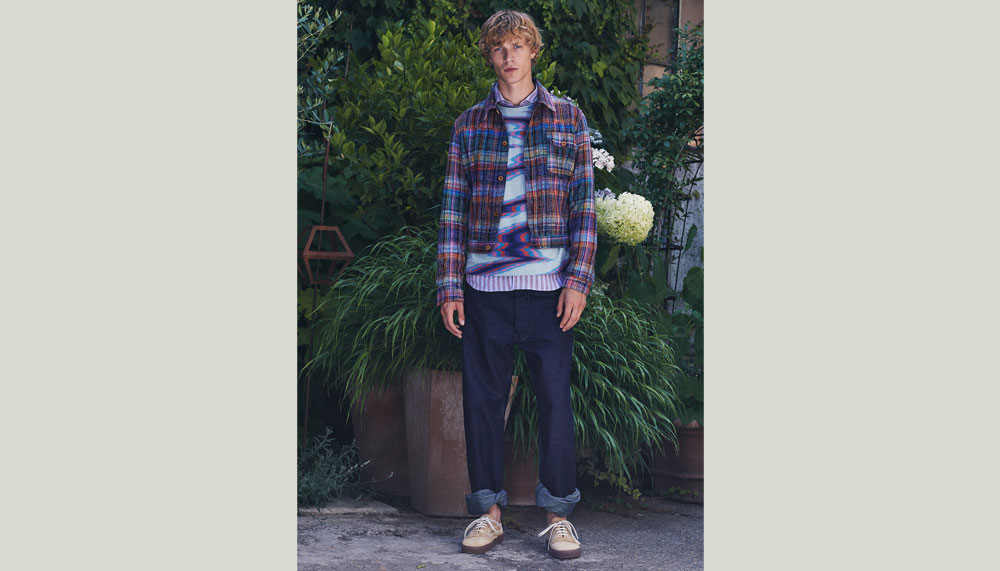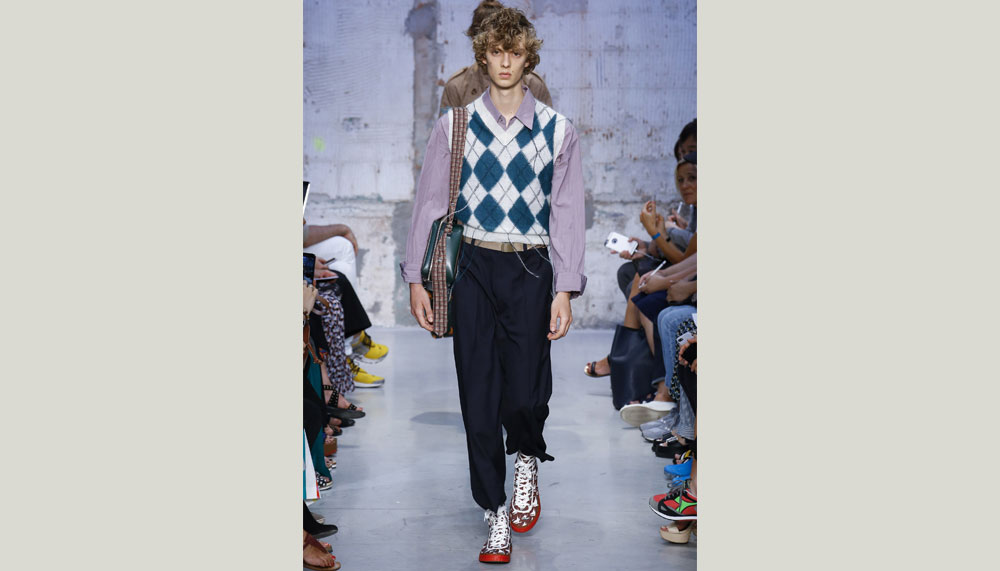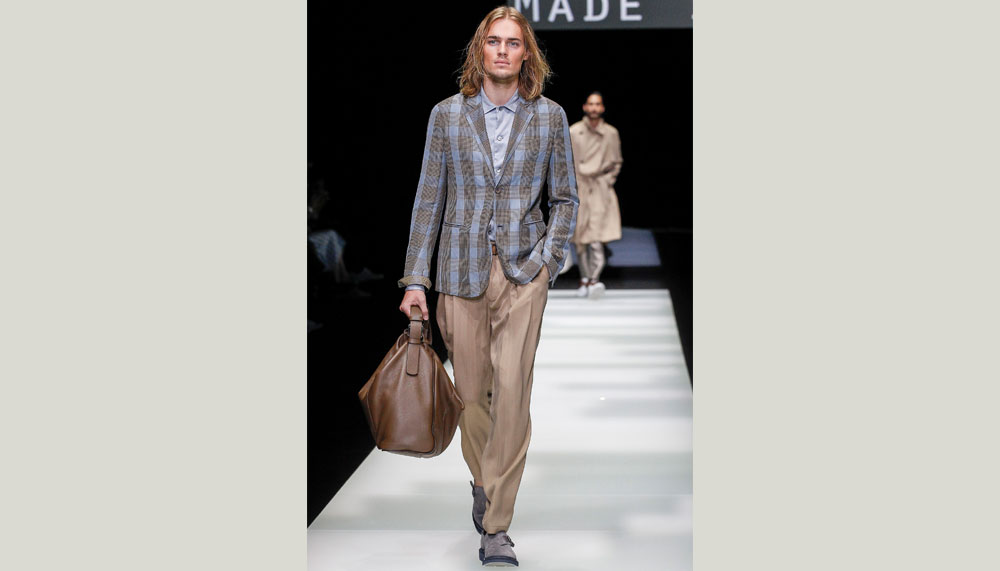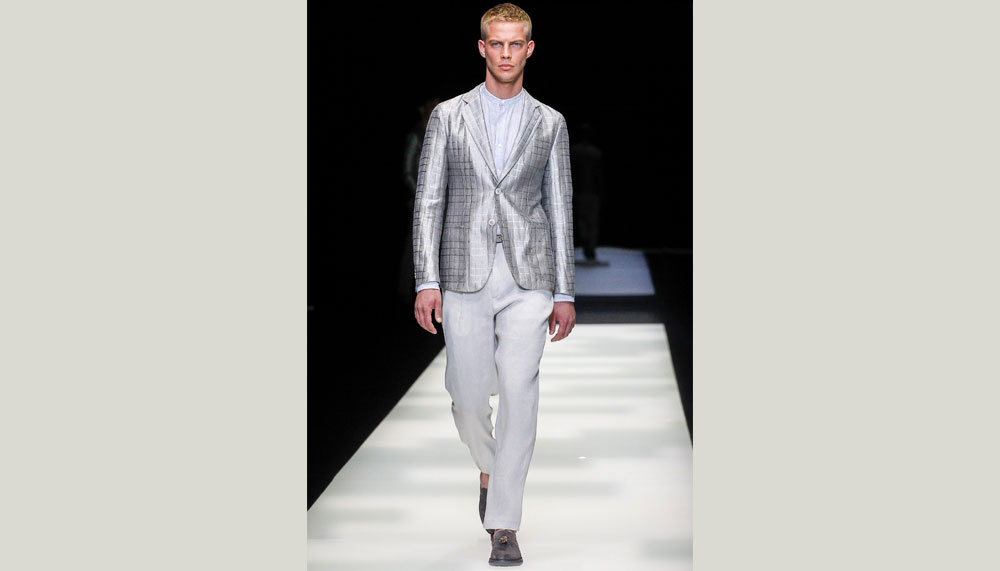 Every possible check
Of the classic menswear, none are as varied as checks. This season, every iteration is looking up to be a major player. Take your pick from the modern tartans at Giorgio Armani and Fendi, or the intricate madrases at Missoni, Glen plaid from Ferragamo and Versace, or the argyles at Marni. One thing is clear, whichever way you want to wear it, you'll find it on the runways for the SS18 season. We also enjoyed the luxurious abstractions of the check pattern at Giorgio Armani – where a textured silver jacket was made to look like a squared pattern – and at Versace, where a similar treatment was applied to a leather coat with studs pacing the pattern's intersections. Check, please!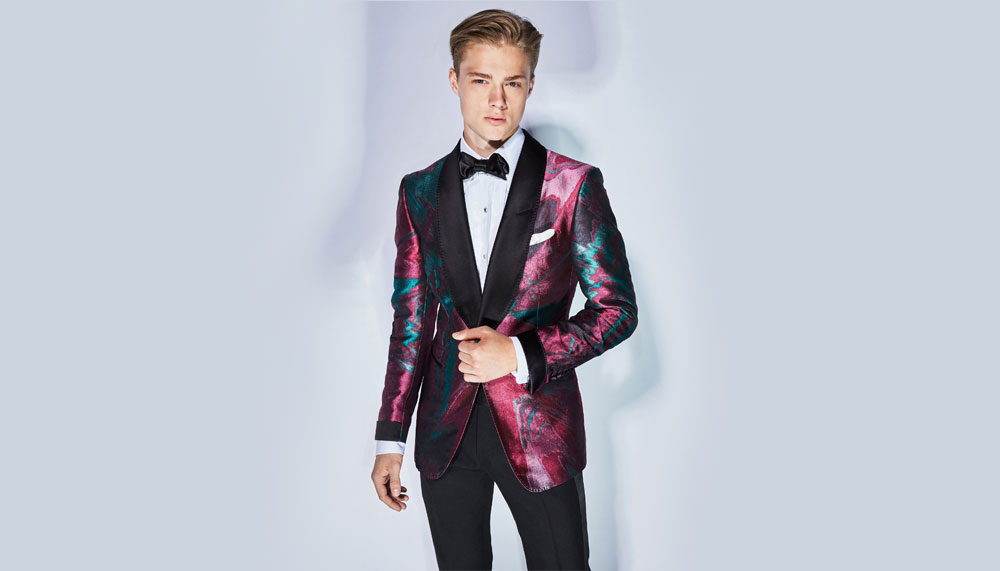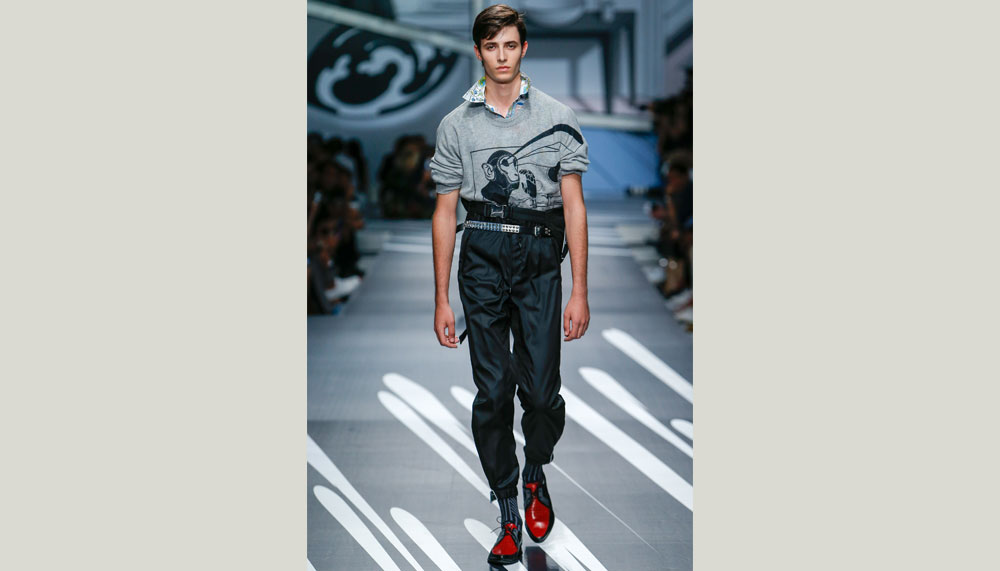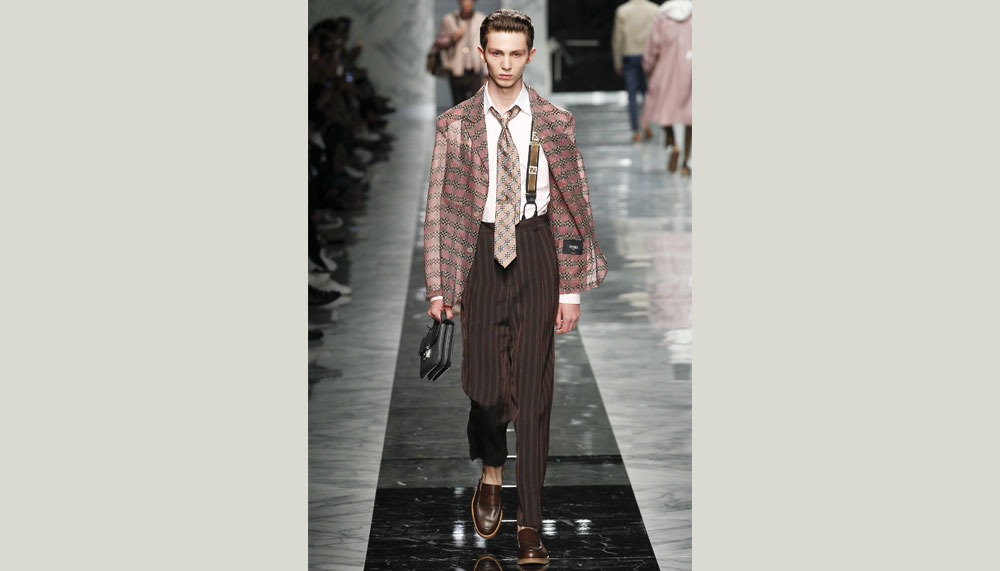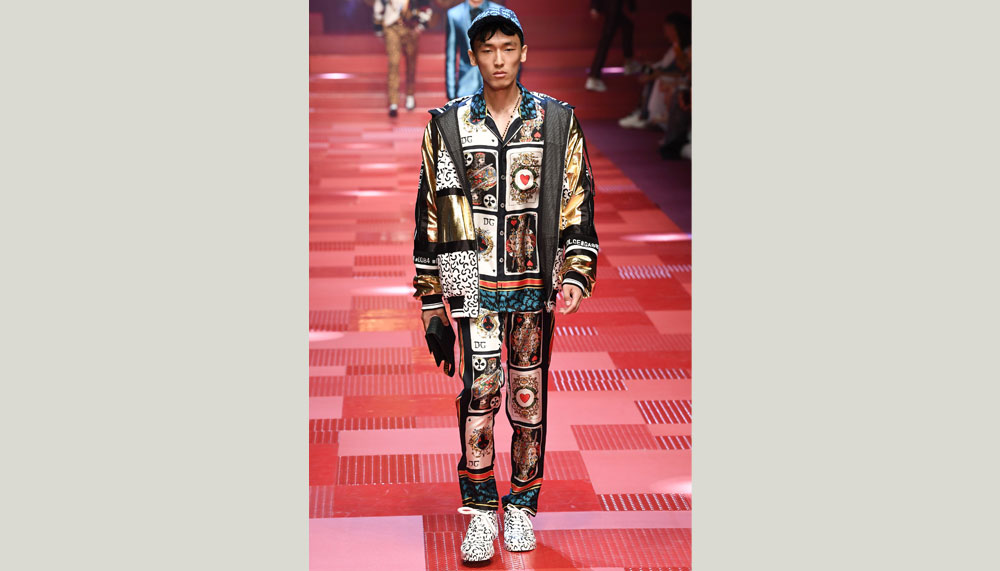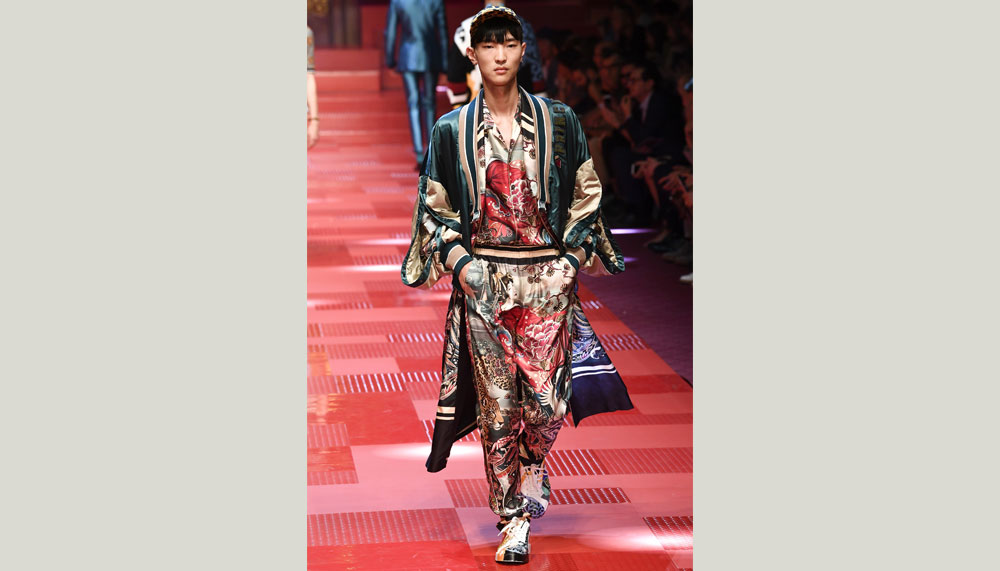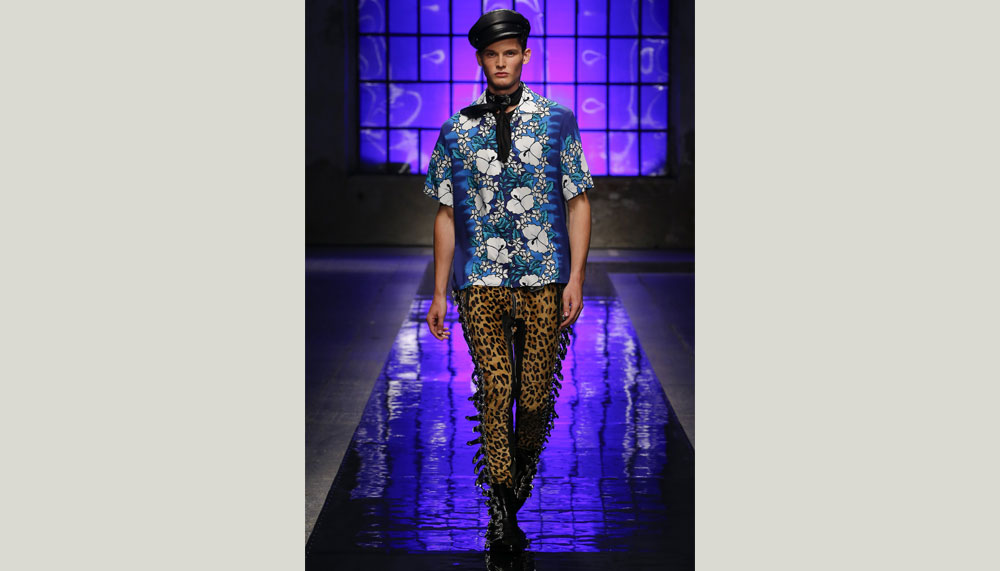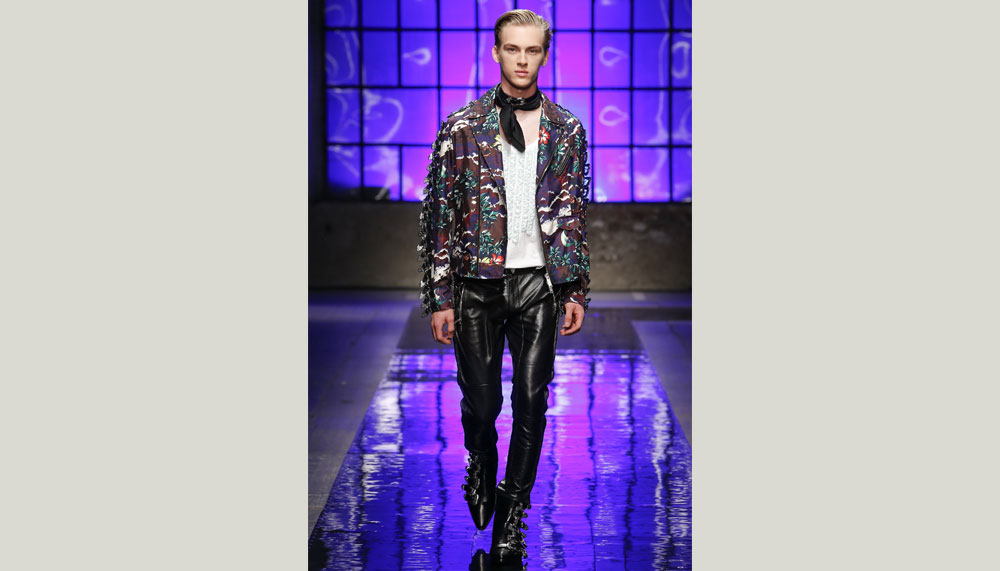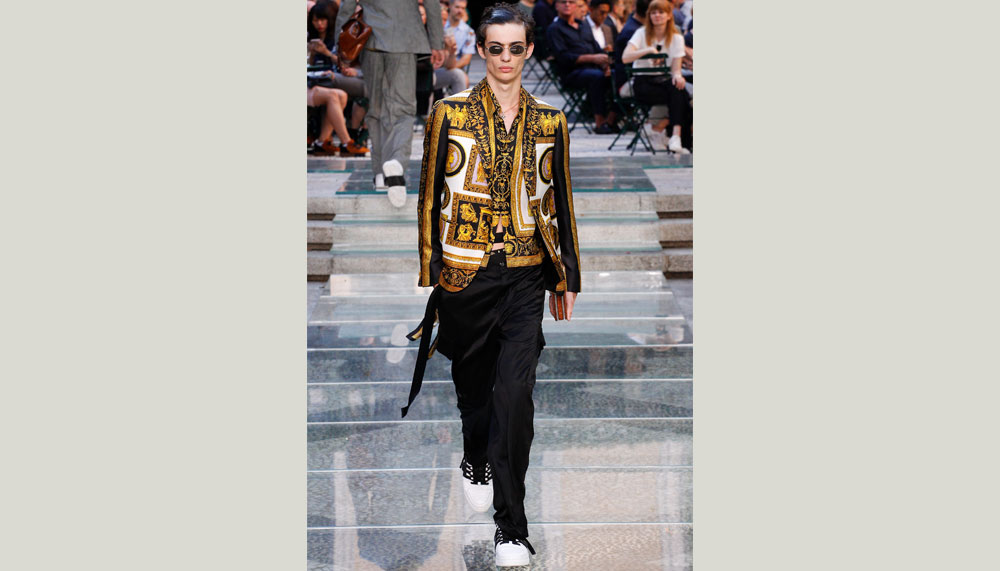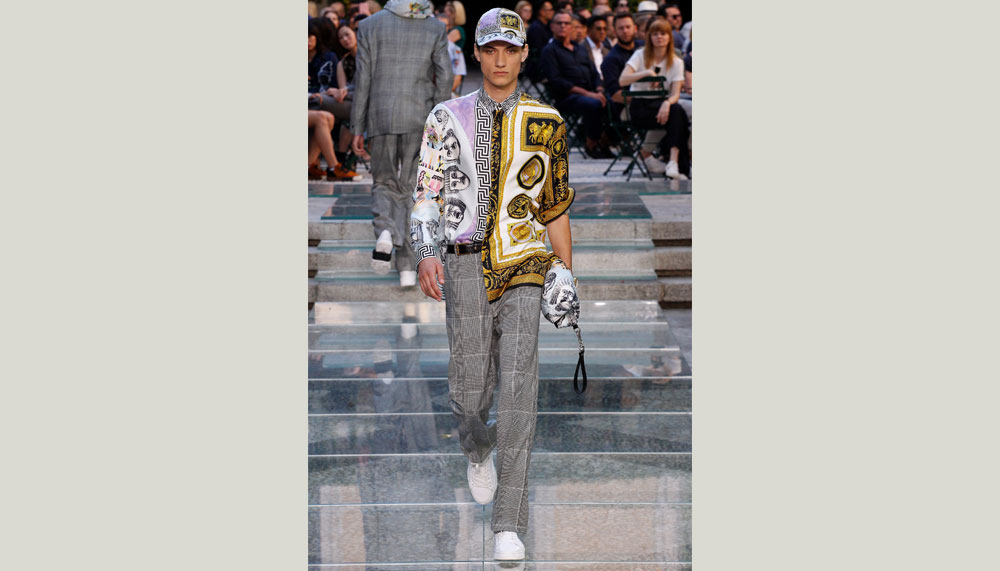 Gauche prints
This season, the fashion world seems to be taking its love affair with printed matter even further by reviving vivid and richly detailed all-over prints. We're talking Tom Ford's psychedelic dinner jackets; the graphic freedom at DSquared2; Prada's straight up comic book visuals; the clashes of flora, fauna and Sicily courtesy of Dolce & Gabbana; and we'd be remiss if we didn't mention Versace's iconic silk shirts. The louder the better, and we're taking it as a go ahead to wear our hearts (and everything else) on our sleeves.