The GTS 4.0 cars use the powerplant from the hardcore Boxster Spyder and Cayman GT4
It's only January, but Porsche has delivered what might be the best news enthusiasts will hear all year: naturally-aspirated six-cylinder power will be returning to 'mainstream' 718 Boxster convertibles and 718 Cayman coupes with the GTS 4.0 variant. 
When Porsche announced the fourth-generation sports cars in 2016, out went the six-pot atmospheric engines, replaced by a two-litre turbocharged flat-four in the 718 Boxster / 718 Cayman, and a 2.5-litre turbocharged flat-four in the S / GTS models. 
As the variant's name suggests, the new GTS 4.0 comes with a four-litre flat-six engine, derived from the ones used in the track-oriented Boxster Spyder and Cayman GT4 (which, in turn is a development of the twin-turbo three-litre flat-six in the new 911 Carrera). In GTS 4.0 trim, that motor is detuned to 400hp, which thankfully is just 20hp down.
In more happy news for enthusiasts, the new GTS 4.0 will only come with a six-speed manual gearbox for now, though don't be too surprised if Porsche offers them up with a dual-clutch option at some point in the future.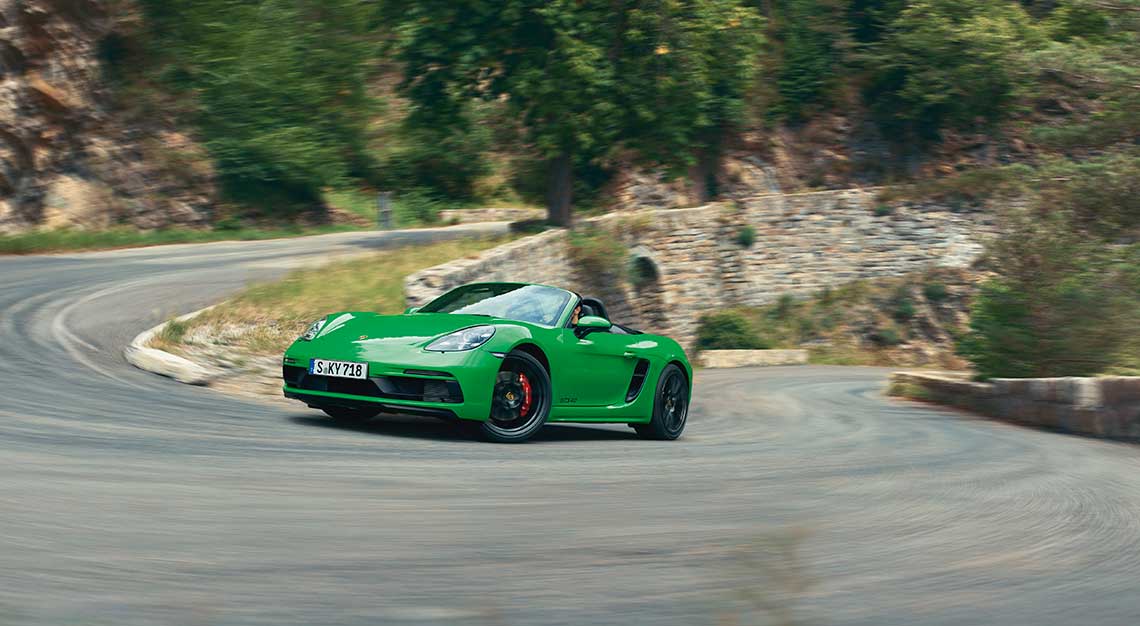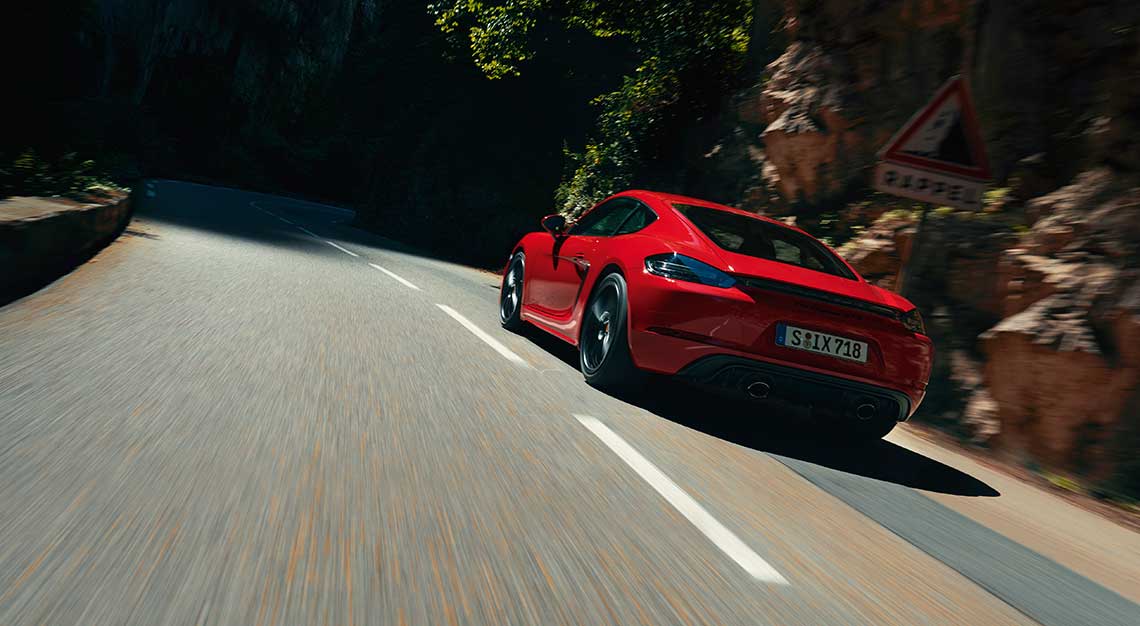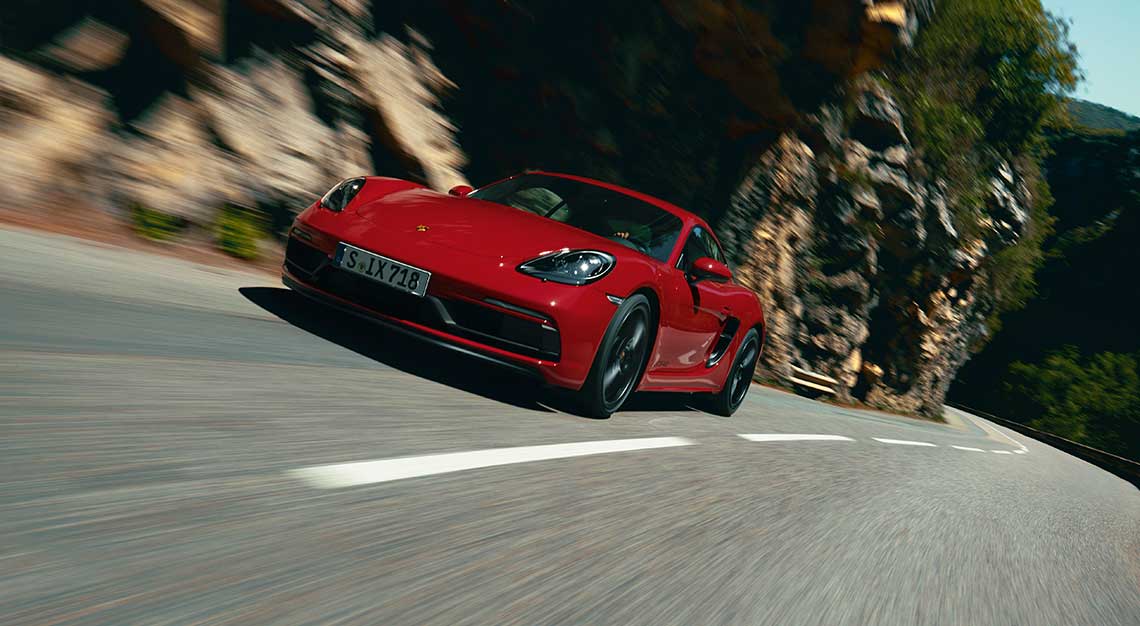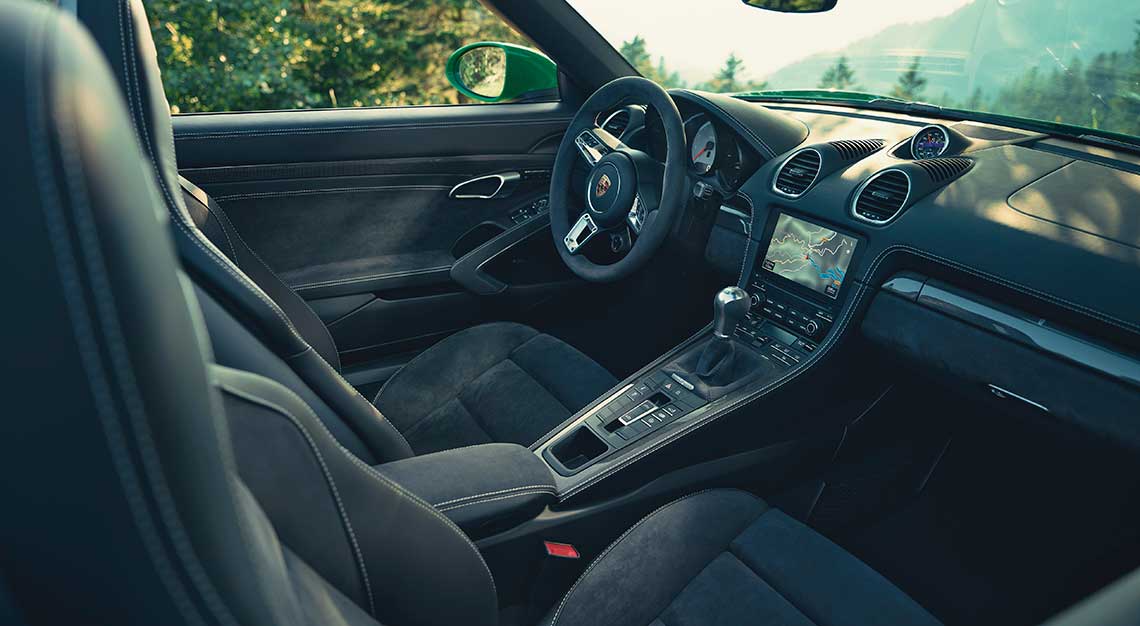 The GTS 4.0 cars will also come with a sports exhaust, adaptive suspension, adaptive engine mounts (that can stiffen up to improve throttle directness under load), Sport Chrono package and a limited slip differential as standard items. 
20-inch glossy black alloys with red-painted callipers and cross-drilled rotors are also specified are standard-fit items. 
In short, all the sorts of goodies you'll need if you're the sort to take your Porsche out on weekend blasts. 
On the cosmetics front, the GTS 4.0 cars feature model-specific body styling, including a new front lip, black-tinted headlight / taillight clusters, while the interior gets generous lashings of Alcantara and carbon fibre. 
Local pricing and availability has yet to be confirmed, but if you're one of those enthusiasts we mentioned in the first paragraph, you might want to start readying your chequebooks, because the GTS 4.0 will be available in its home market of Germany by the end of March 2020, which should mean they should be arriving in Singapore close to the end of this year.