Whether you're craving Italian food or a stylish swig from the bar, Capasso promises a spectrum of choices to satisfy every palate
Editor's note: For more Date Night stories, click here.
Capasso is adding a charm of its own to the laid-back, yet bustling atmosphere in Telok Ayer. We've seen many Italian restaurants with their own spin on the classics, but this place isn't your run-of-the-mill Italian joint—it's a full-blown odyssey of flavours that will whisk you away to the enchanting vistas of Italy before you can say ciao.
The maestro behind the food is none other than Fernando Arévalo, the owner-chef of Bacatá at Cecil Street (and Robb Report Singapore Thought Leader), just a 10-minute stroll from Capasso. While Bacatá celebrates Latin American cuisine, Capasso, Arévalo's second concept of the year, pays homage to his Italian roots and the cherished memories of his grandfather.
Our dinner kicked off with the Pane Della Casa, a wickedly good koji-based sourdough. Koji, a prized secret from the annals of Japanese cuisine, refers to rice grains inoculated with fermentation culture. It imparts a subtle umami kick, complemented with smoked butter that melts instantly the moment it is slathered onto the freshly baked bread. And don't get us started on the Anchovies del Nono, where Serrats anchovies from Spain are served alongside sliced fresh figs. Drizzled over the dish is a blend of Champagne vinegar, extra virgin olive oil, and vanilla paste.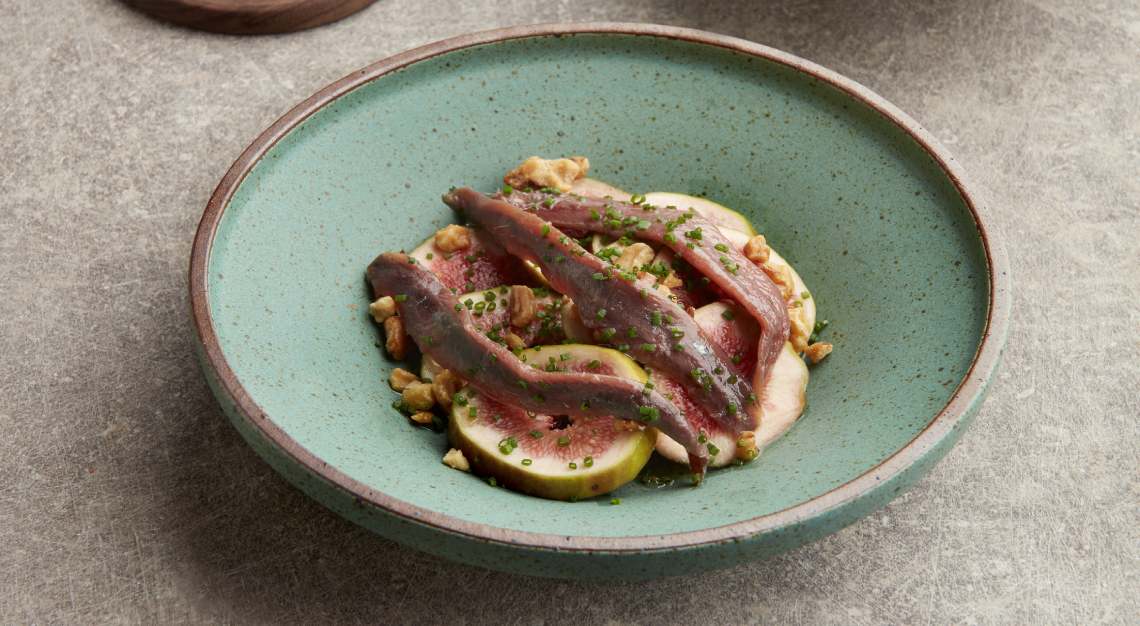 Next up is the Polpettone, a sumptuous meatball cushioned atop homemade San Marzano tomato purée. The meatball is made from Iberico pork, enriched with the savoury notes of parmesan cheese, paprika, and the aromatic blend of paprika, garlic, and onion powder. But that's not all—it's stuffed with buffalo mozzarella cheese for that extra decadence. 
The pasta offerings consist of two exquisite options: the Anatara e Rosmarino, ravioli enveloping shredded duck confit, and the Coniglio Del Nonno, perfectly al-dente pappardelle served with shredded rabbit ragu. Each strand is generously coated with the robust sauces derived from the rabbit ragu, marinated all day with garlic, thyme, salt and olive oil, before being slow-braised with vegetables and chicken stock.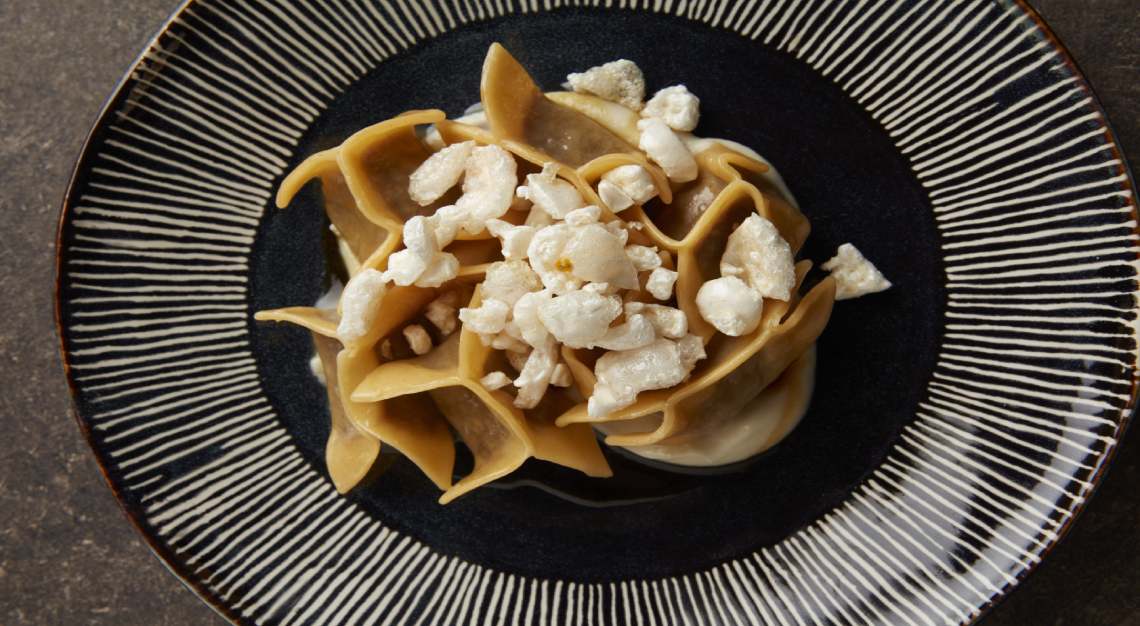 For the main event, we had Maiale Caffe E Ciliege, grilled Iberico pork chop served above silky mashed potatoes. But the real rockstar was the sauce—a rich concoction of pork jus and espresso coffee that offered a robust blend of flavours. Meanwhile, the Controfileto celebrates the purity of its premium ingredients, showcasing Australia's finest wagyu, briefly grilled in the Josper oven for a delicate hint of smokiness, then finished with a sprinkling of sea salt and extra-virgin olive oil.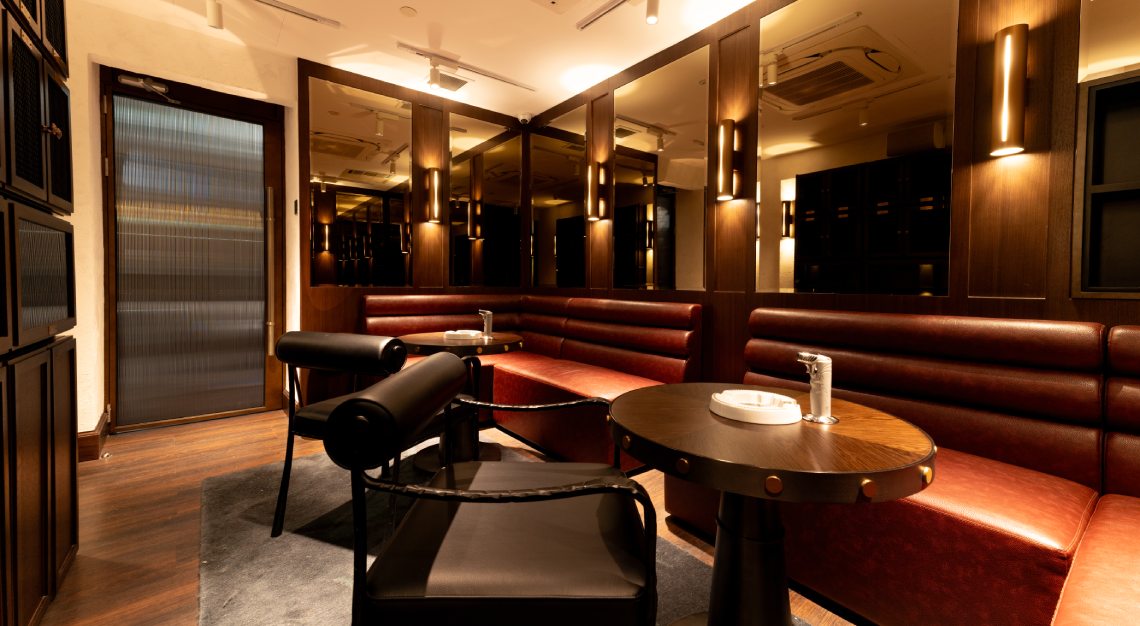 After all that indulgence, it's only natural to saunter to the lounge, plop onto the plush velvet seats, and savour a glass of whisky. The allure of Capasso transcends its aesthetics—it also lies in the extensive selection of whiskies, from famous distilleries to unique bottles from independent makers, that grace its shelves. And if you're craving some intimacy, there's a private lounge just for you.
Capasso also aims to provide an equal space for women to indulge in whisky, challenging perceptions that such drinks are predominantly for men. From the plush velvet-cushioned banquette seating to the wall mirrors hand-painted with sensuous life-size figures, the interior emanates a subtle yet feminine allure, creating a welcoming sanctuary for ladies to imbibe. 
"As diners step into the space that we have built from scratch, we want them to feel at home, yet experience excitement through the ambience," shared the founders. The menu designed meticulously by Arévalo, combined with a perfectly curated space that whispers timeless elegance, ensures just that. 
Capasso
92 Telok Ayer St
Singapore 048472
Tel: +65 8819 3306