faster, fly faster

Helicopters have a great advantage over conventional airplanes — they can take off and land from small spaces like a city rooftop or a rural backyard. But they do have one drawback — they're slow. Airbus Helicopters is working to change that with its new design concept, unveiled at this year's Paris Air Show. Working with the European-wide Clean Sky 2 program that aims to create more efficient, quieter aircraft, Airbus is building the full-scale Racer, short for Rapid And Cost-Effective Rotorcraft, and plans to fly it by 2020. The one-of-a-kind technology demonstrator will try out a number of advanced features and will cruise at speeds up to 400 kph.
The aircraft has evolved from a previous experiment, the X3 prototype, which Airbus flew in 2013, setting a helicopter speed record of 470 kph in level flight. The new Racer brings the concept closer to a commercial design, and aims to demonstrate its speed and efficiency for a variety of missions. The boxy wing design, which also was tested on the X3, provides a boost to the main rotor's lift when flying in cruise mode. During ground operations, the wing also helps to shield the passengers from the "pusher" rotors. Those rotors, which generate thrust in forward flight, are driven by two RTM322 engines, built by Safran Helicopter Engines, based in France. The engines also power the main rotor.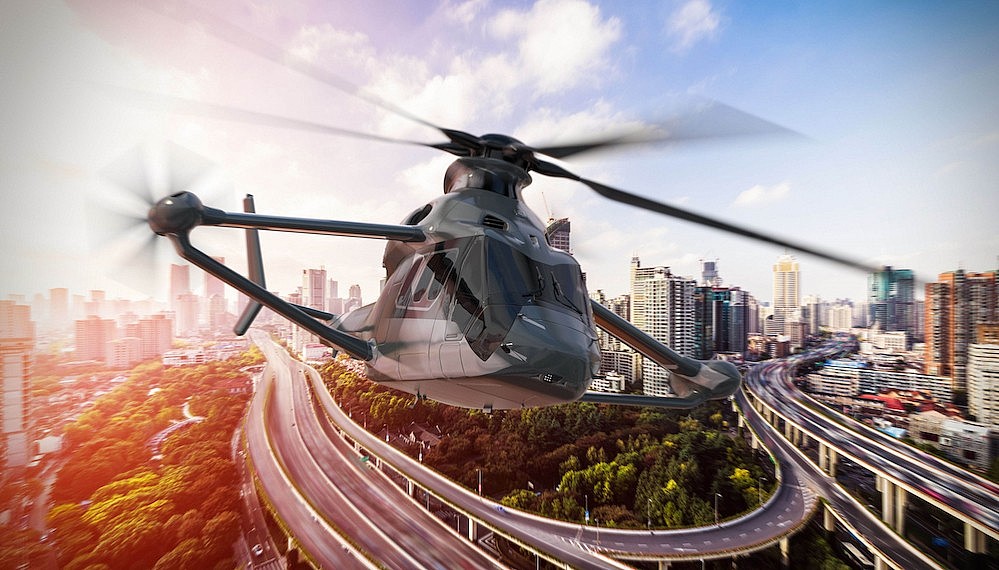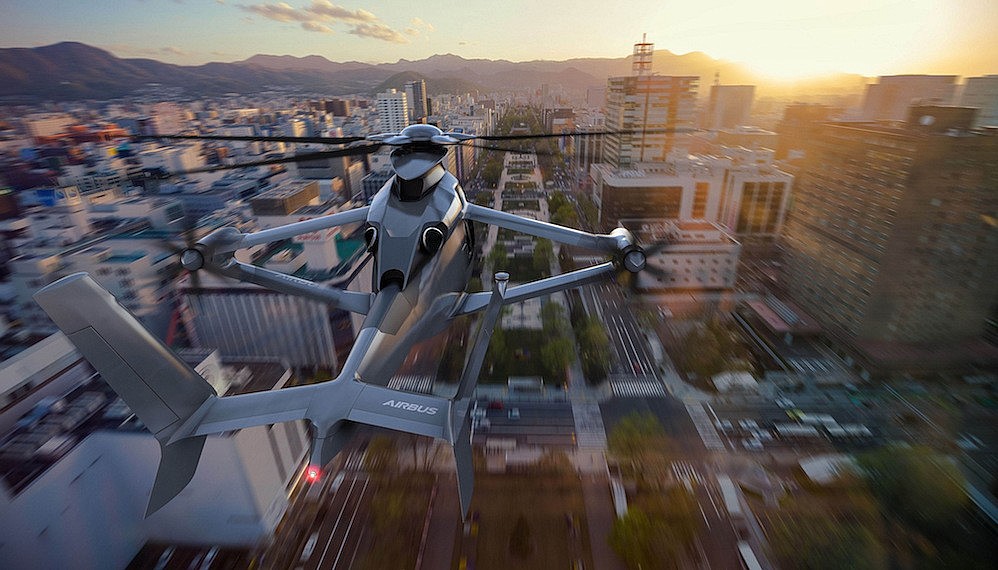 The experiment extends to the fuselage, which is built from hybrid metallic-composite materials, which are designed to be lightweight and easy to maintain. The Racer also uses a new high-voltage direct-current electrical generator, contributing a significant weight reduction compared to the current technology, according to Airbus. "The technical solution we have put forward is very appealing," says Jean-Brice Dumont, head of engineering at Airbus Helicopters, "because it is simple and inexpensive. It is an illustration of perfect innovation, which is innovation based on reality." A new commercial helicopter based on the Racer's technology could be on the market by 2030.