Brave the cold, trudge through the snow and head out to remote locations away from the city for a stunning performance by Mother Nature
Planning your next vacation may be what keeps you going after a long day, but sometimes, holidaying on a private island just won't satiate wanderlust anymore. You want to get out, go out, and do stuff. What then? More often than not, travellers are opting for bespoke vacations that range from insider access to cultural experiences, wildlife safaris, wine holidays and even space travel (yes, that's a thing now). But if you want a mind-blowing holiday without having to leave Earth's orbit, then consider chasing the Northern lights this Christmas.
Caused when electrically charged particles from the sun that enter Earth's atmosphere and collide with gases such as oxygen and nitrogen, these dancing rays of light are best viewed in the higher, northern latitudes during the winter when nights are long and the skies are dark. However, it's important to remember that the experience is never a guarantee, so plan your trip with several other fun activities in mind at these snowy getaways.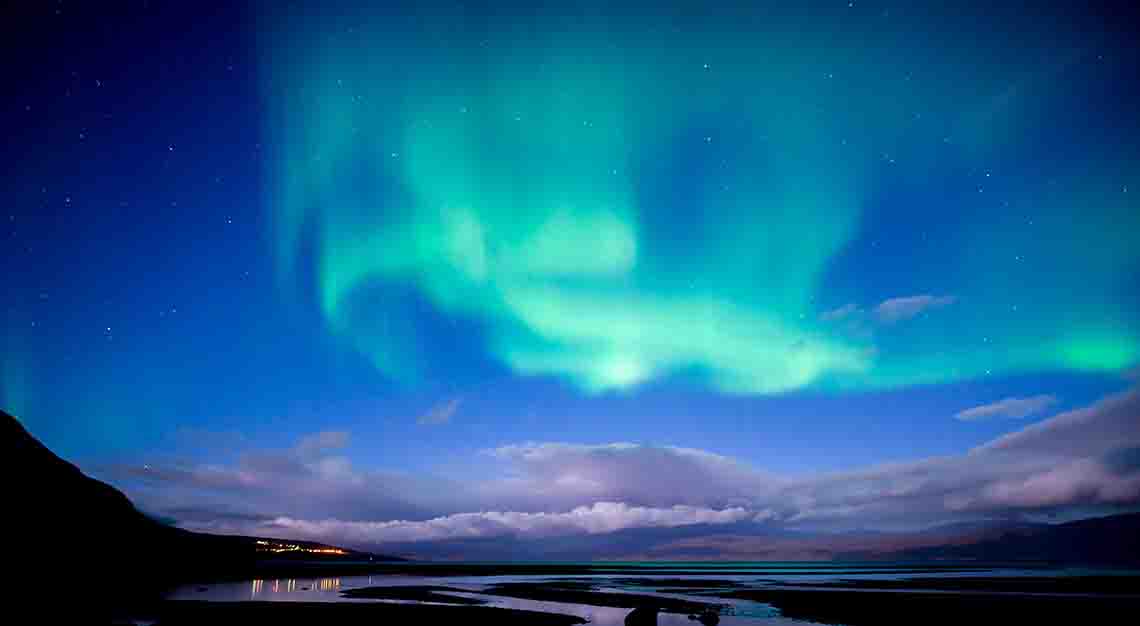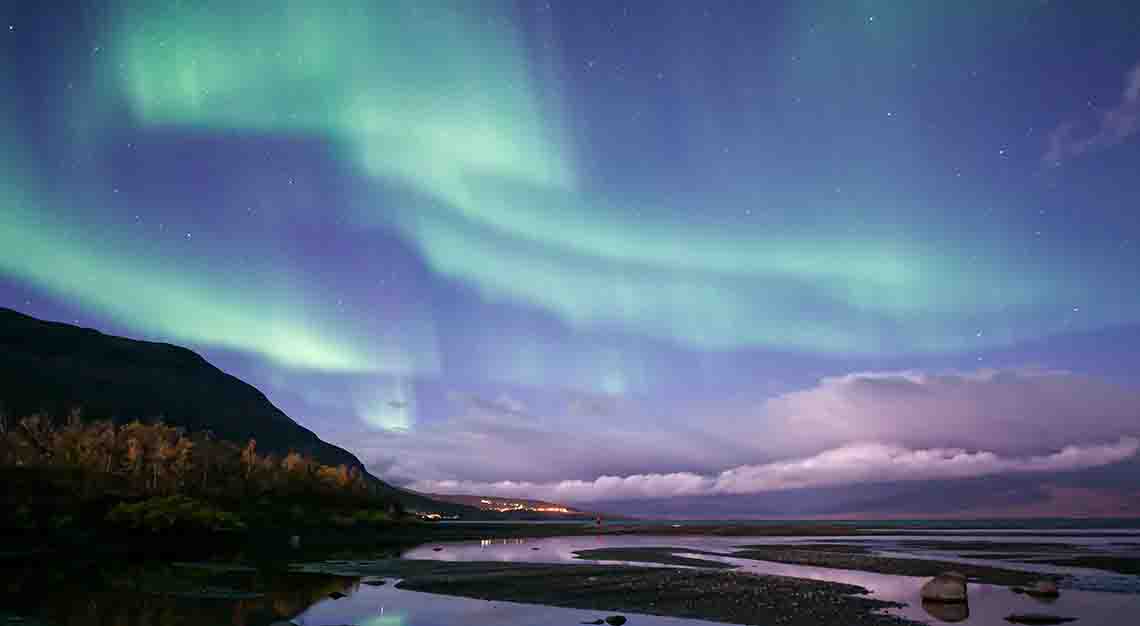 Abisko, Sweden
Home to Abisko National Park, a sanctuary of outdoor activity including cross-country skiing and ice fishing, the area has a high chance of dancing green lights, which often manifest into a rainbow of colours and shapes. Sightings usually happen between September and April each year and Visit Abisko offers a variety of tours where expert guides navigate you to locations in and around Lake Tornetrask, Bear Mountain and Bjorkliden to get the most artistic sightings depending on forecasts. Many of their key locations produce mirrored effects, where the aurora borealis is beautifully reflected on water or ice.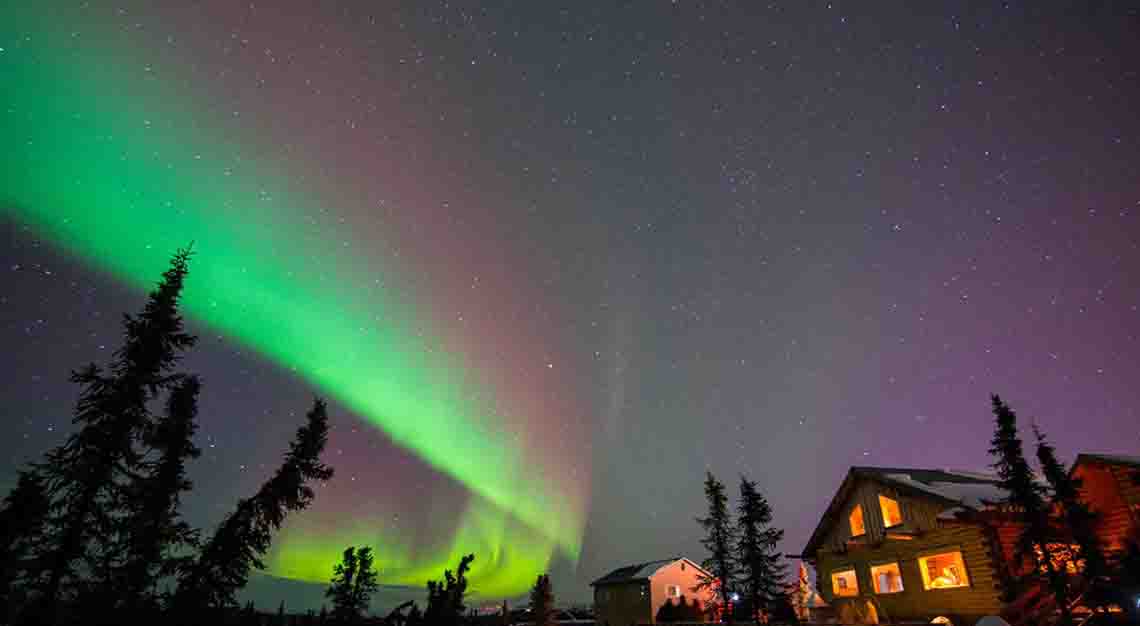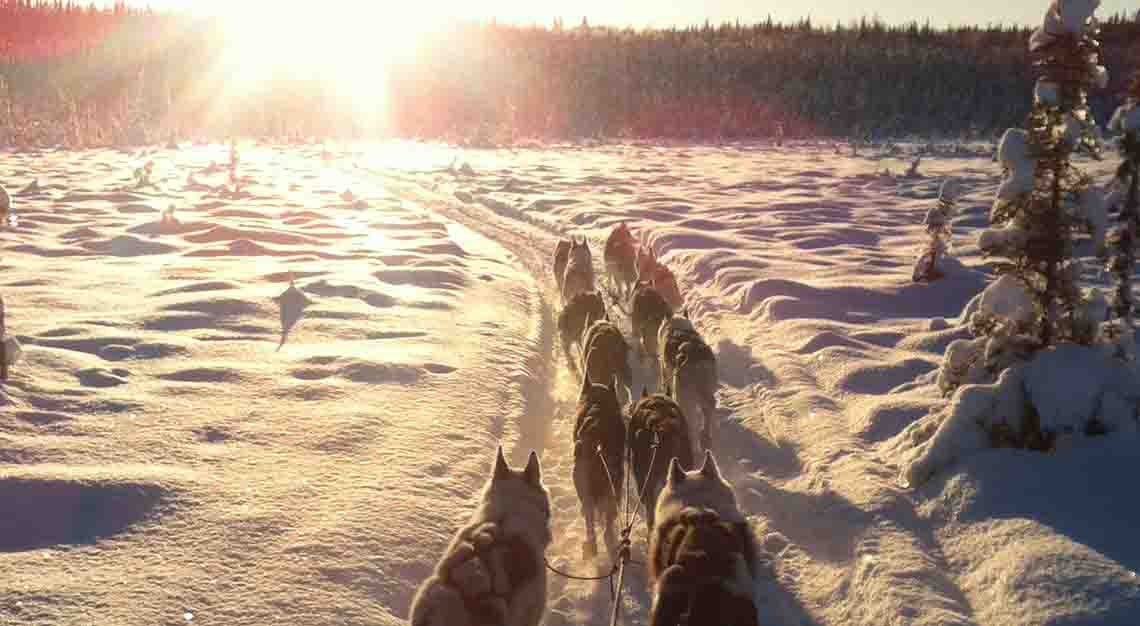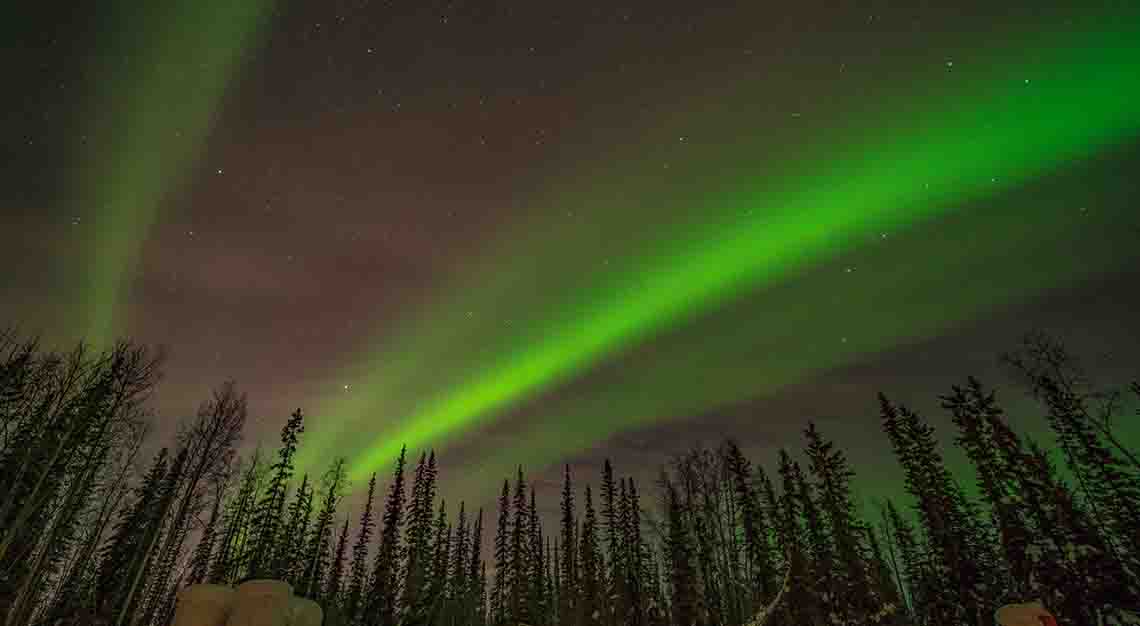 Fairbanks, The US
There's plenty to do during the day, whether you're trying out new eateries or going sightseeing and visiting museums. There are remote heated 'aurorium' dotted all over the area, including cabins, yurts, domes and lodges, but the best way to see the lights is by overnight dog-sledge expedition by operators such as Arctic Dog Adventure Co. You'll feel like Santa on his sleigh, and your guide will be there to snap the ultimate aurora photo for you.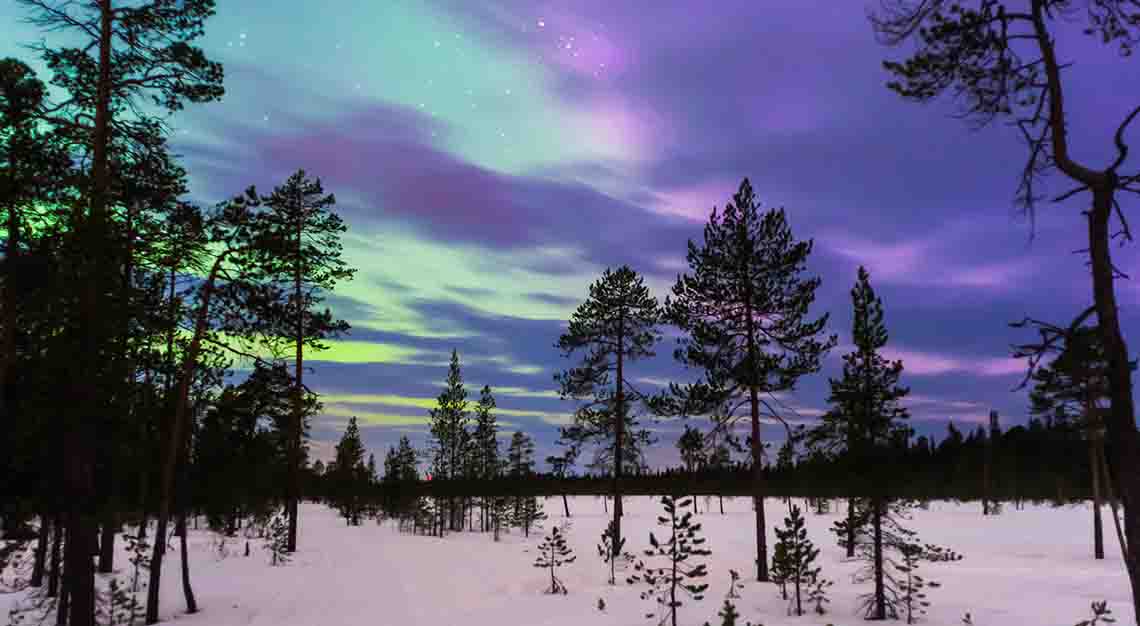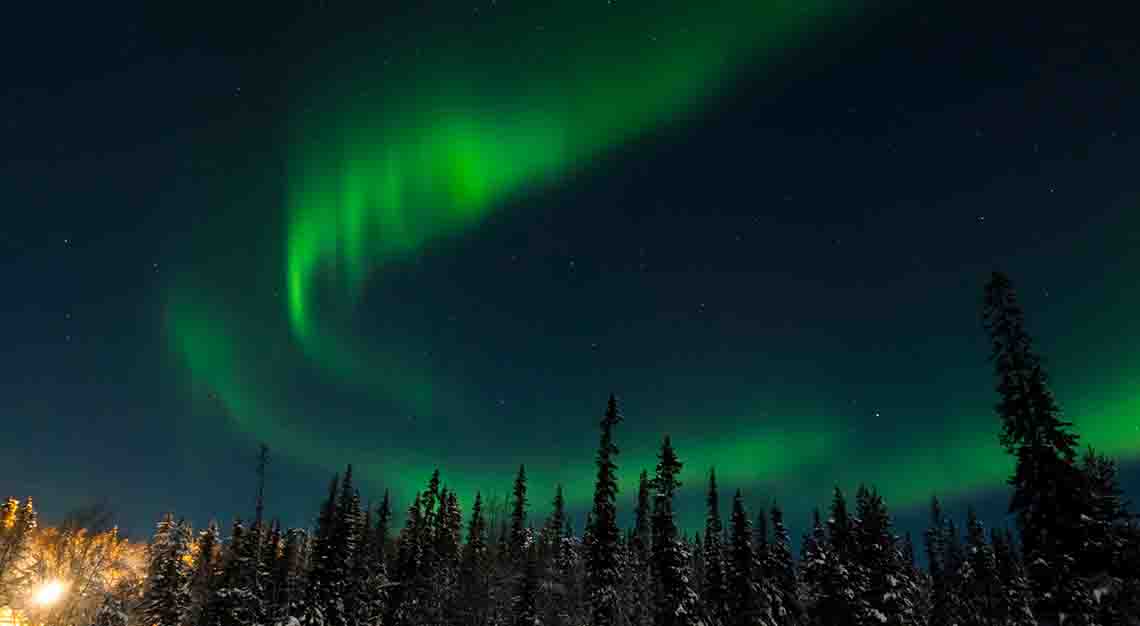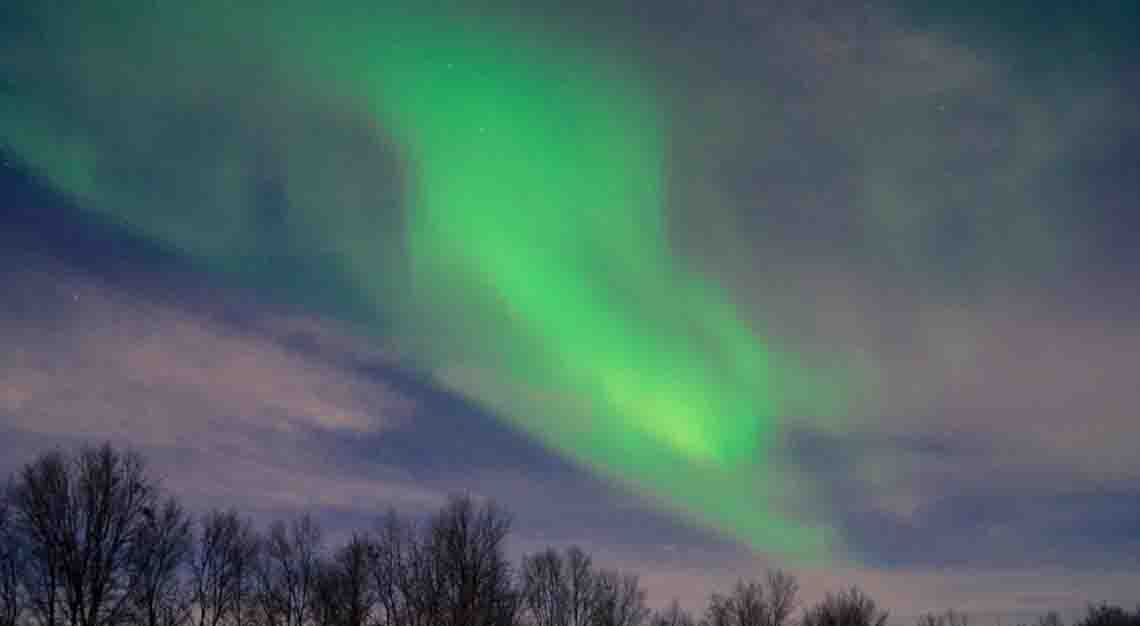 Murmansk, Russia
If extreme temperatures don't quite turn you on, then Murmansk may be your best bet. Winters here are relatively mild, with the average in December and January ranging around -10 to -15 degrees Celsius. The Murmansk region has always been popular with Russian tourists who visit to ski, snowboard and visit reindeer villages. The Northern Lights, however, are best seen about 120km northeast from the city in a tiny village called Teriberka. Given the distance (and temperatures), we'll recommend staying for a night, and renting a lodge or apartment.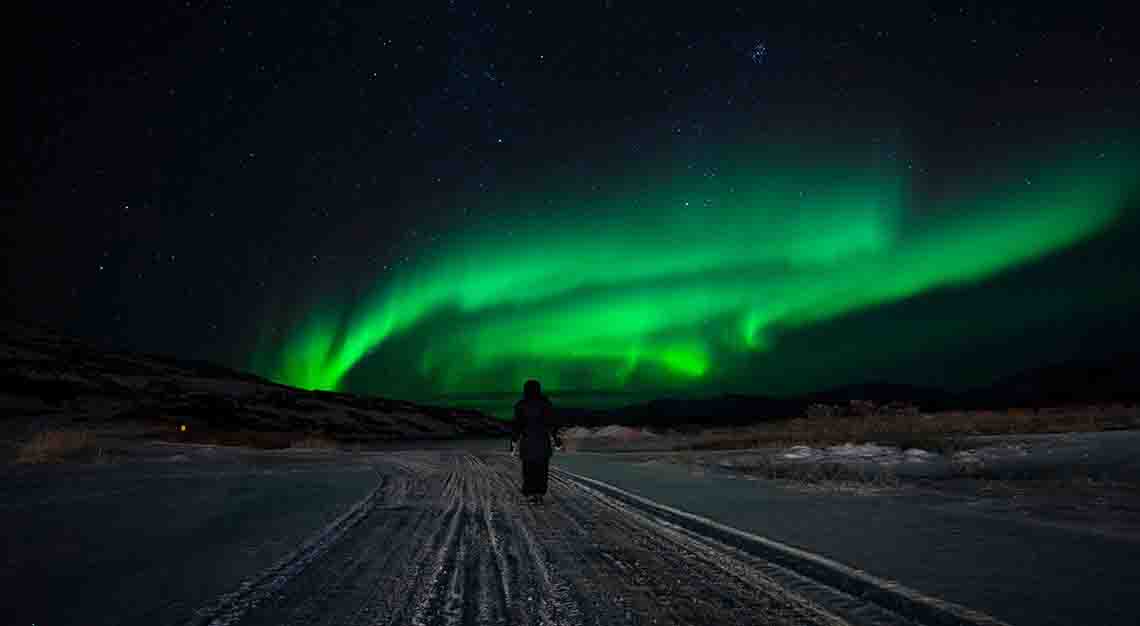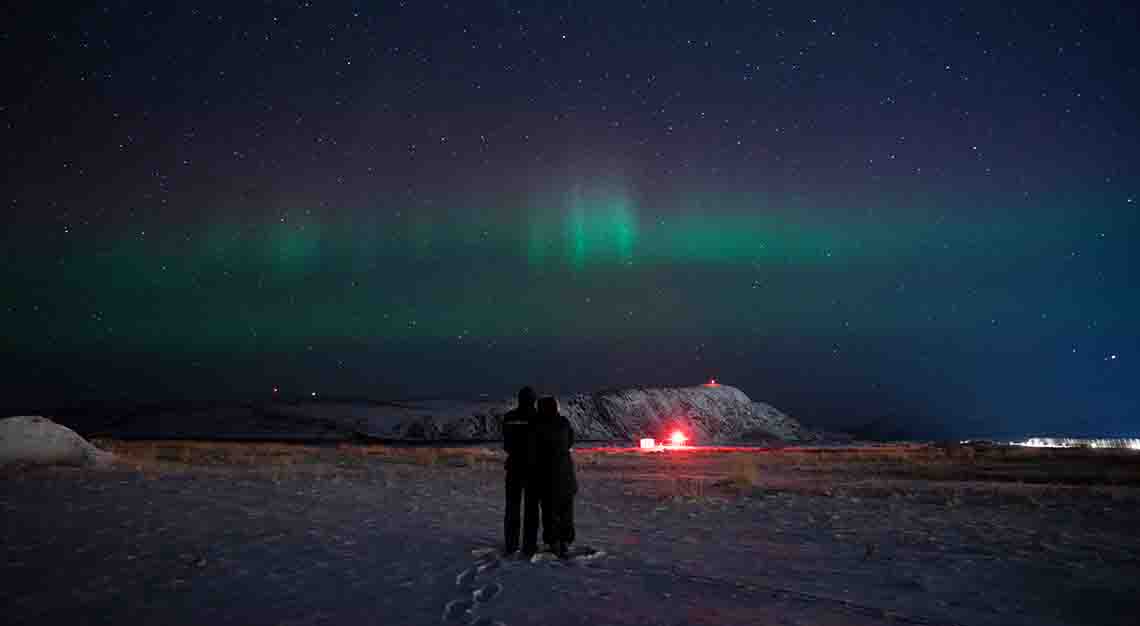 Kangerlussuaq, Greenland
The Northern Lights dance here all year long, but are most visible between end-September and mid-April. Icebergs are fundamental to Greenland, and you can enjoy tours of incredible formations along with the aurora via operators like Greenland Tours, where the icy adventures are covered by vehicle, snowshoe or dog-sledge. Greenland is also full of magnificent wildlife and you may come across musk, humpback whales, reindeer, sea eagles and oxen on your travels.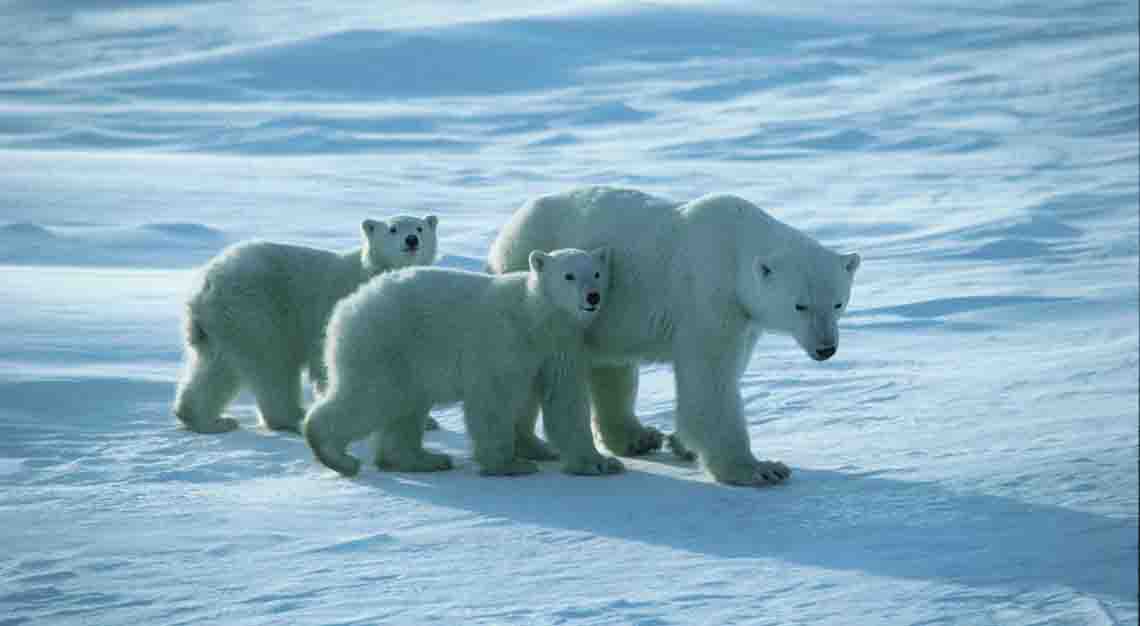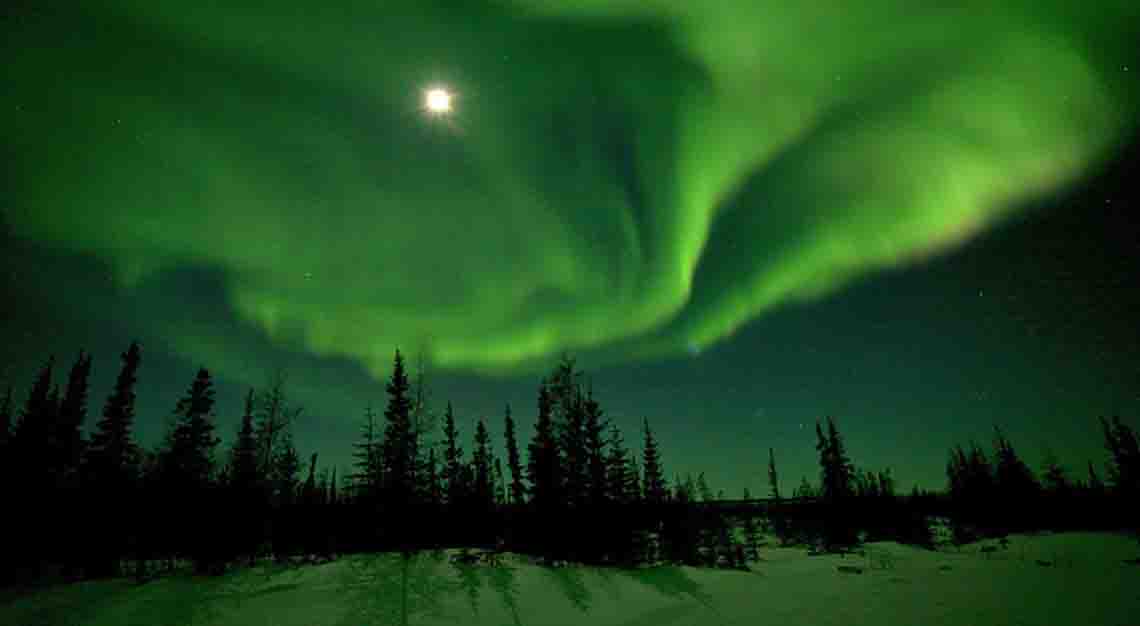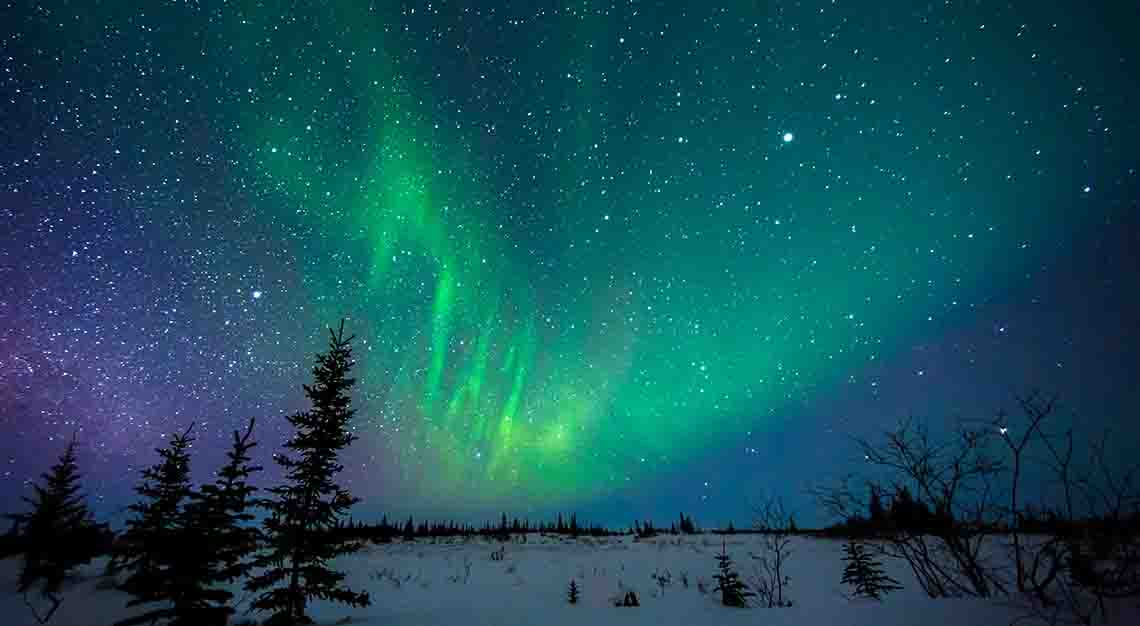 Churchill, Canada
Known as the 'polar bear capital of the world', it is one of the few human settlements where polar bears can be observed in the wild. If you're lucky enough you might even see the dancing lights rainbow over the polar bears at night. In addition, there are Aurora Domes about 20 minutes from town – plexiglass bubbles where guests can sit and watch the show in the comfort of a heated facility. They are situated far away from buildings and pollution, so their surrounding skies are clear for pristine views.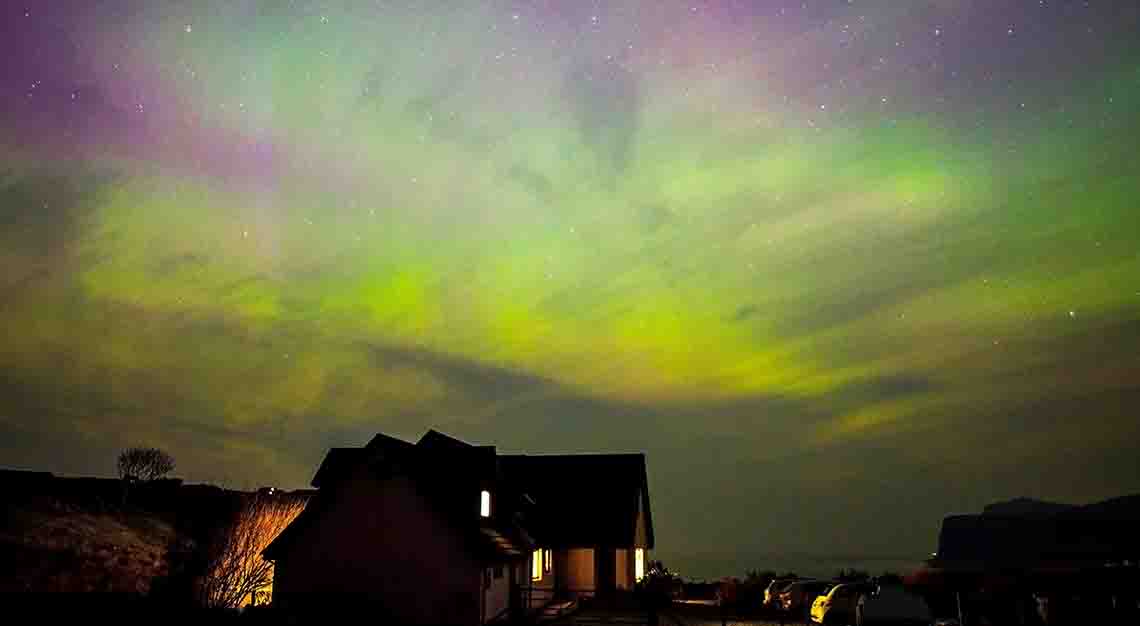 Isle Of Sky, Scotland
Did you know that northern Scotland lies on the same latitude as Stavanger in Norway and Nunivak Island in Alaska? This means you can enjoy the Northern Lights whilst in the UK, especially around March/April and September/October, as the magnetic storms are at their highest levels around the equinoxes at these times. The Isle Of Skye is one of the country's most picturesque locations and here you can star gaze AND aurora gaze among gorgeous landscape on foot. The island, spanning 80km has a rich history in palaeontology and Scottish Clan Warfare, and there is plenty of wildlife to explore including white-tailed sea eagles.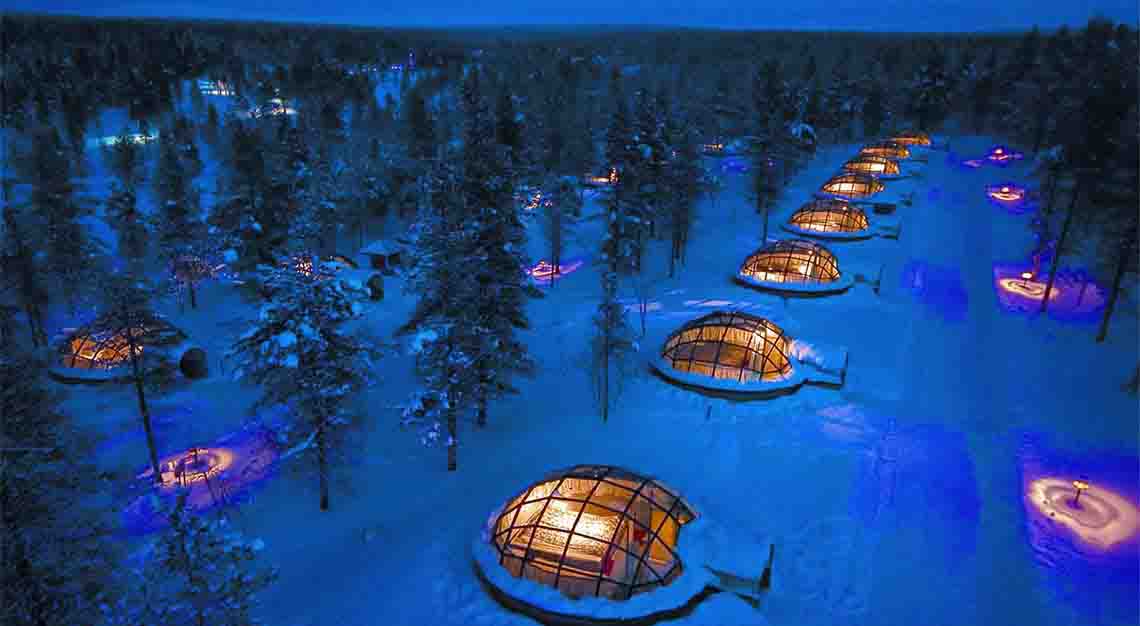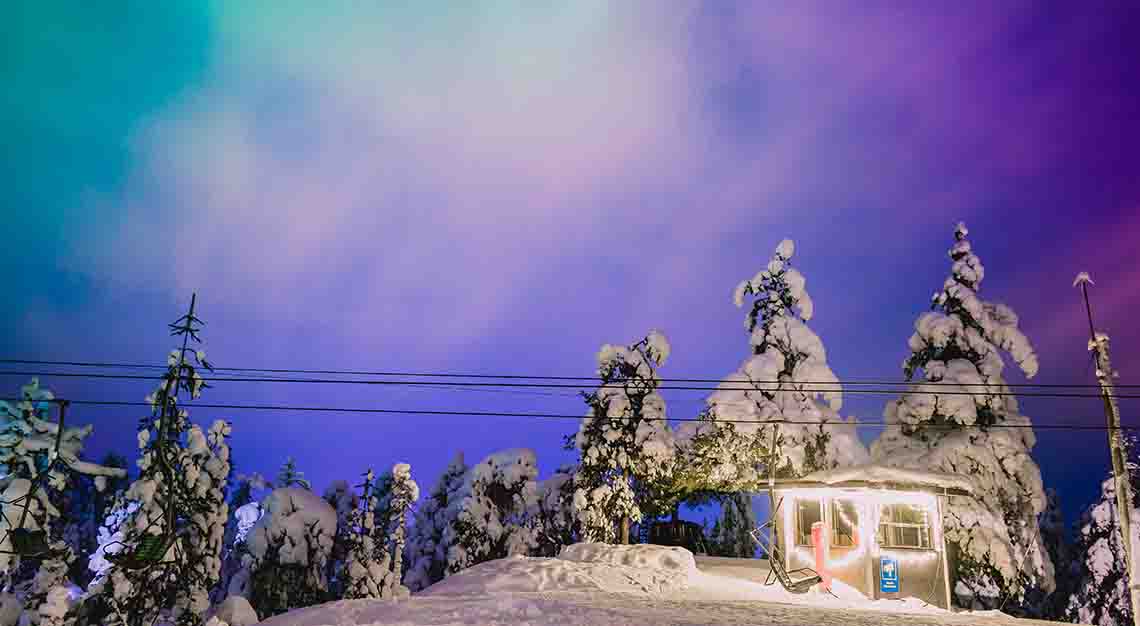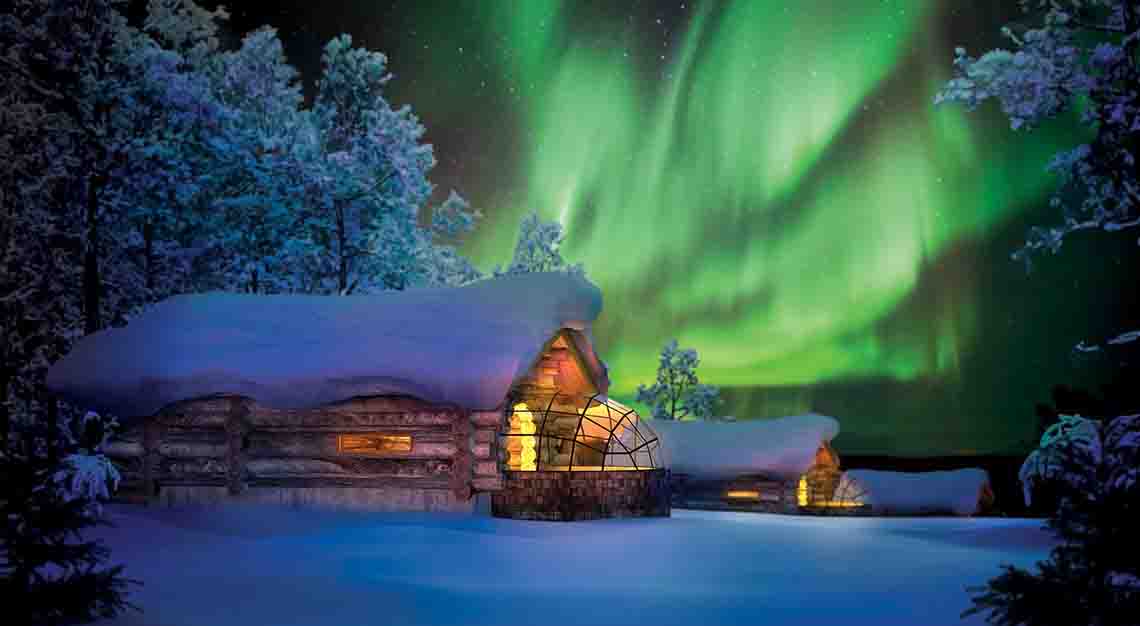 Kakslauttanen, Finland
The aurora begins as early as late August here, which means the region has plenty to offer in terms of excursions and accommodation offerings. You can chase aurora on horseback or in a horse-drawn carriage or, alternatively, recline and enjoy the colourful streaks under a clear glass igloo. These luxury spaces are the most romantic way to enjoy the sights snuggled up with a loved one, and even come with bathrooms. Upgrade and rent a pinewood Kelo-Glass igloo, which doubles up as a chalet with a private sauna, kitchenette and fireplace.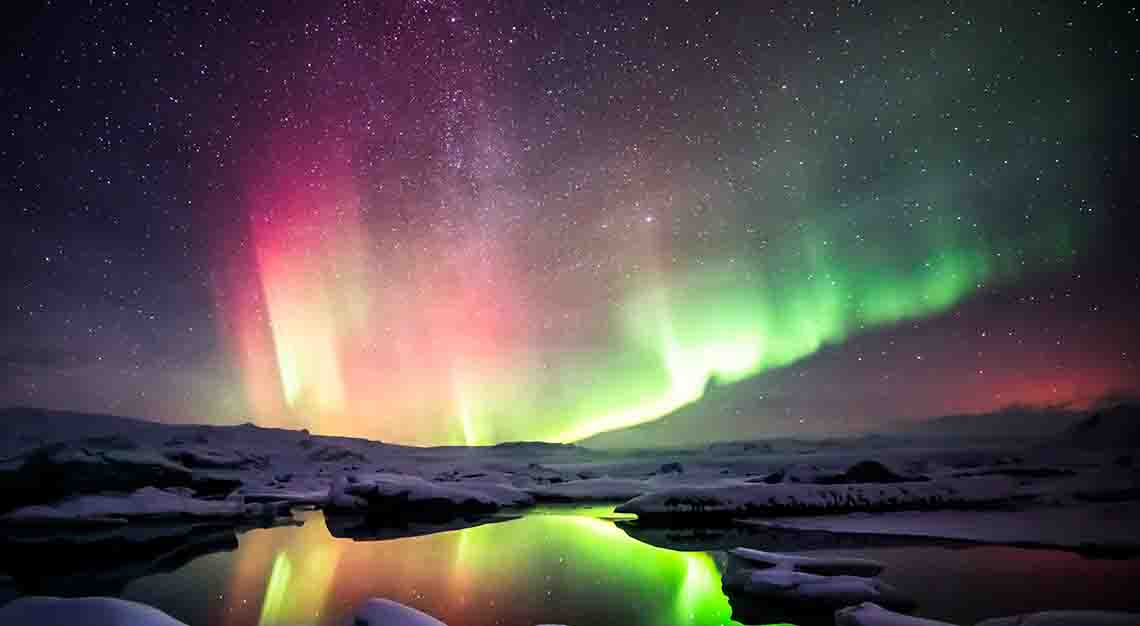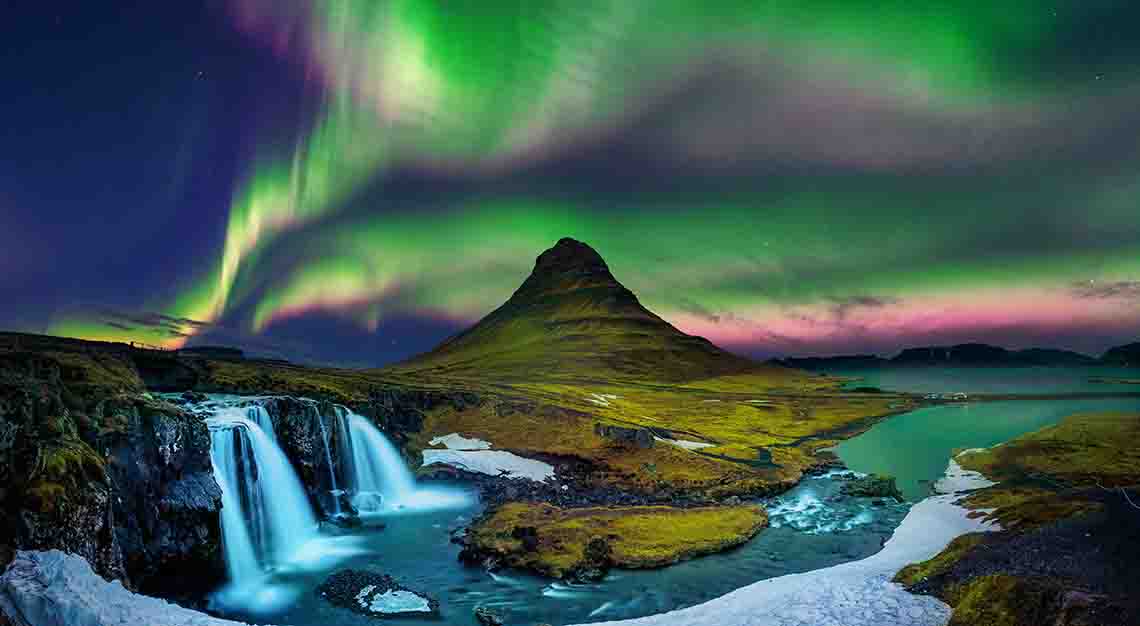 Reykjavík, Iceland
This is the most popular location in the world to see the Northern Lights, largely due to the sheer variety of sights and activities in the area. Reykjavik has more than one location to view the aurora borealis, be it Thingvellir National Park and Hallgrimskirkja Church to Kirkjufell Mountain and of course The Blue Lagoon. The Northern Lights here are best enjoyed on wheels via guided tours or by self-drive, as well as from the famous bubble hotel, The Five Million Star Hotel.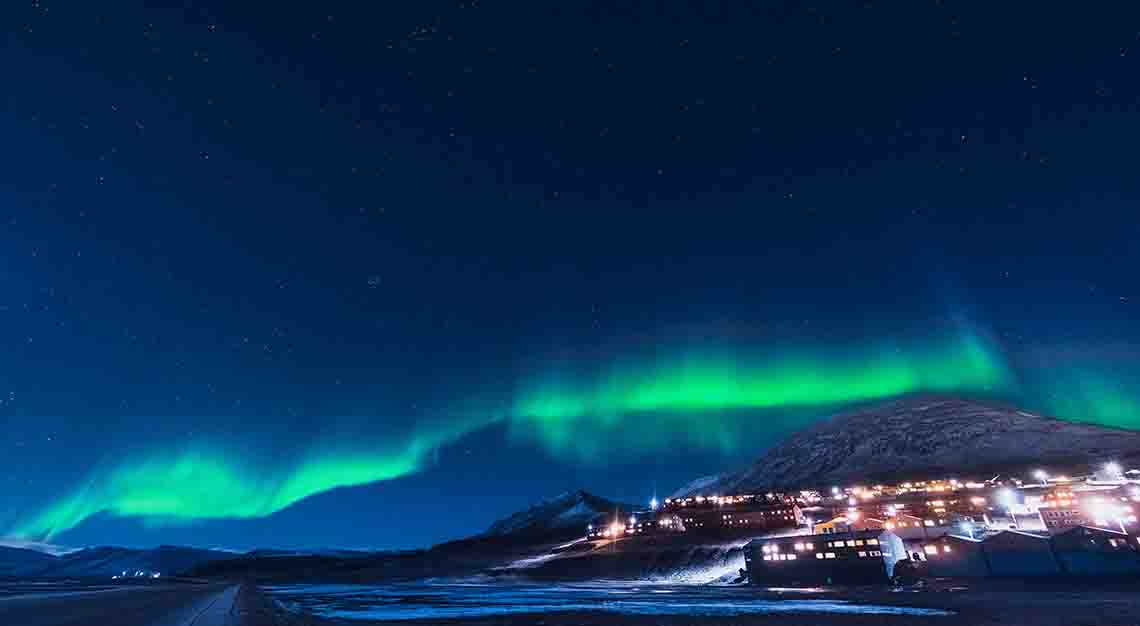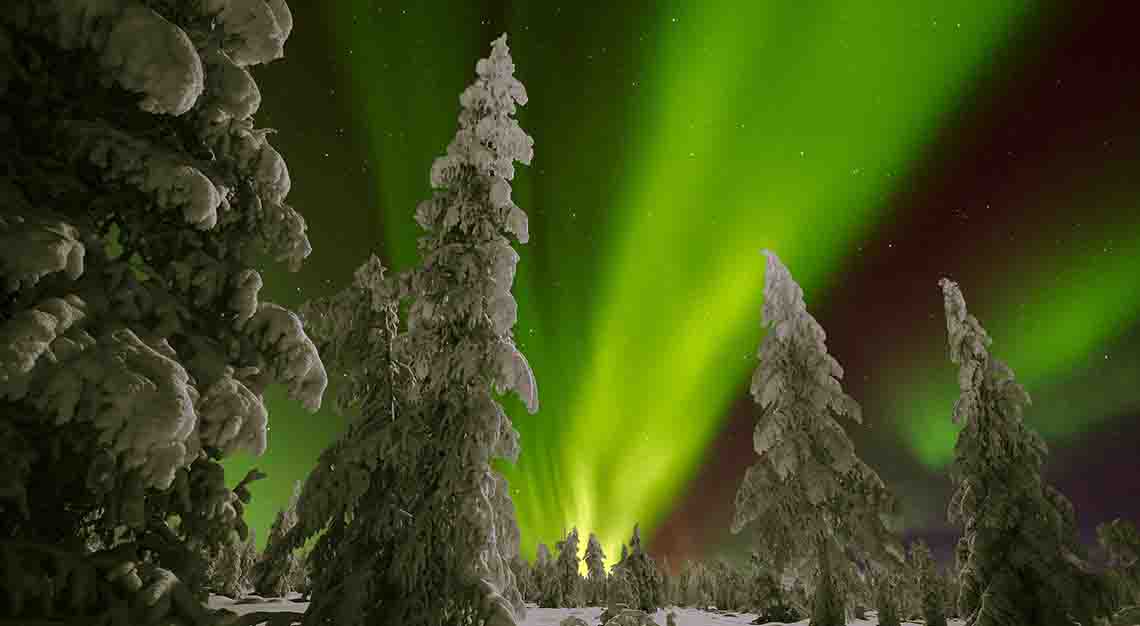 Tromsø, Norway
In terms of ease, Tromso is one of the better-connected hot spots and sees flights several times a day from Oslo Airport at Gardermoen. The city has a thriving nightlife with restaurants, bars and clubs packed on weekends, making it an ideal getaway with a group of friends. When the party's over, book a group snowshoeing trek from operators like Pukka Travels – a short 25-minute drive out of town in Kvaloya to enjoy the skies with nature and an optional whisky-flask.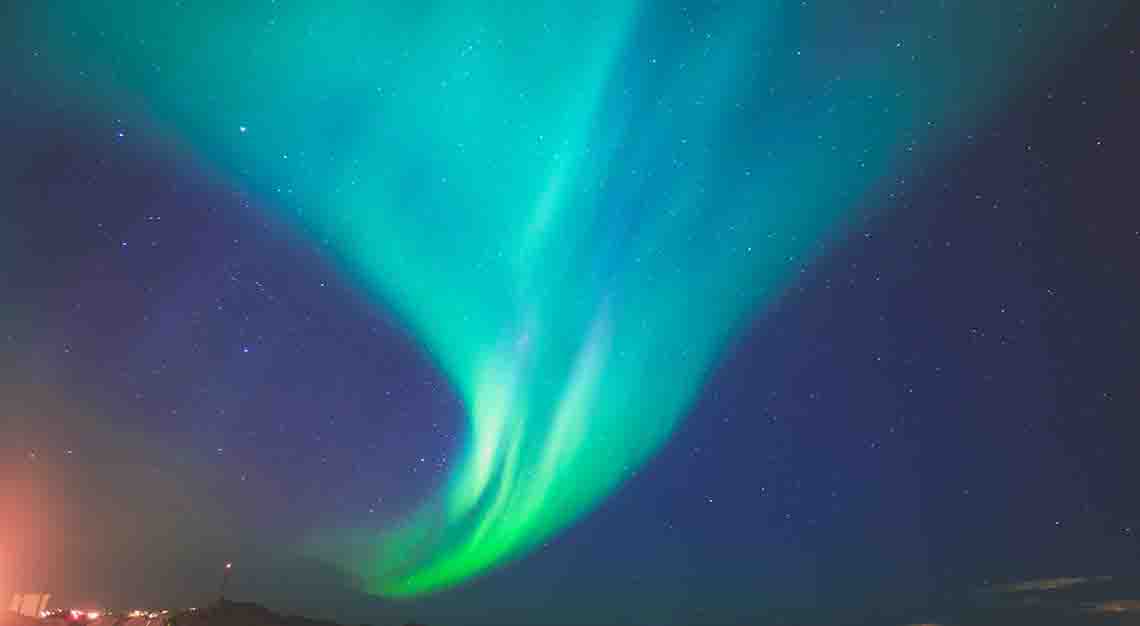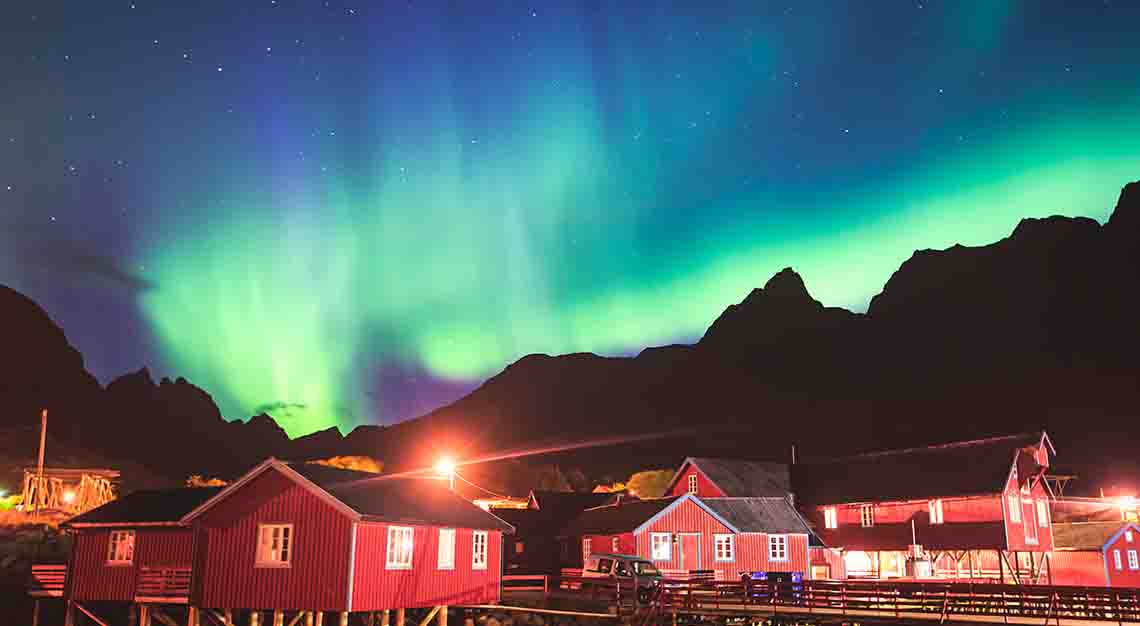 Faroe Islands, Denmark
Tucked between Scotland, Norway and Iceland, the islands experience dark winter months with low light pollution, making for ideal light-chasing conditions. The islands are famous for fishing during the day, so viewing the lights by boat is possible if you set out for a late session. The rocky formations back on land will provide a stunning setting to see the colours play.