The Garmin Marq Golfer is possibly the ultimate tool watch for golfing enthusiasts
For many, golf is a way of life, and Garmin has possibly created the ultimate expression of every golfer's passion – the Marq Golfer – a prime example of what every modern tool watch should be.
A handsome everyday smartwatch
This sophisticated golfing tool is also a handsome smartwatch for every occasion. The watch is encased in 46mm, lightweight titanium housing so it can have a large, legible display without sacrificing wearability. The ceramic bezel is scratch-resistant and custom etched with 1 to 18 golf hole markings while the domed sapphire improves readability and scratch resistance from day-to-day scuffs. And to complete the sporty look, Garmin chose to fit the watch with a sport-appropriate, tritone green jacquard-weave nylon strap.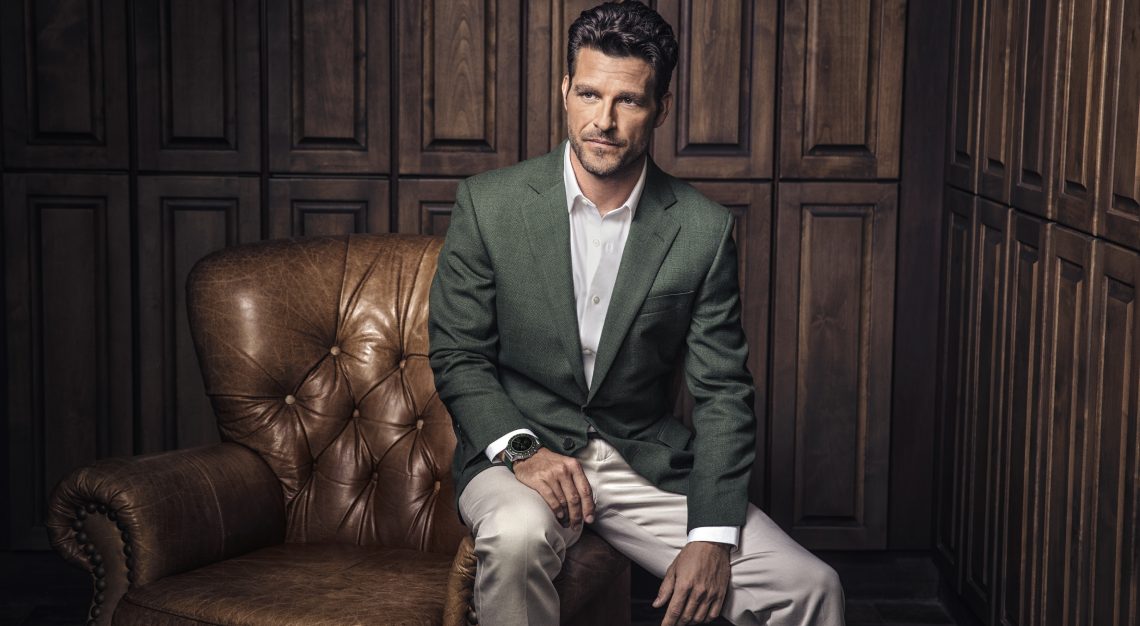 It has a built-in heart rate sensor
As a day-to-day timepiece, the Marq Golfer is brimming with quality of life features. Aside from the requisite built-in heart rate and Pulse Ox sensor to enable activity tracking, the watch has a long battery – it lasts up 12 days in smartwatch mode, and up to three rounds on a golf range – so it's fine if you forget to charge it every now and then. Amenities like built-in music storage and Garmin Pay enable you to listen to music and make purchases without your mobile phone, which is perfect when you need to go for a run.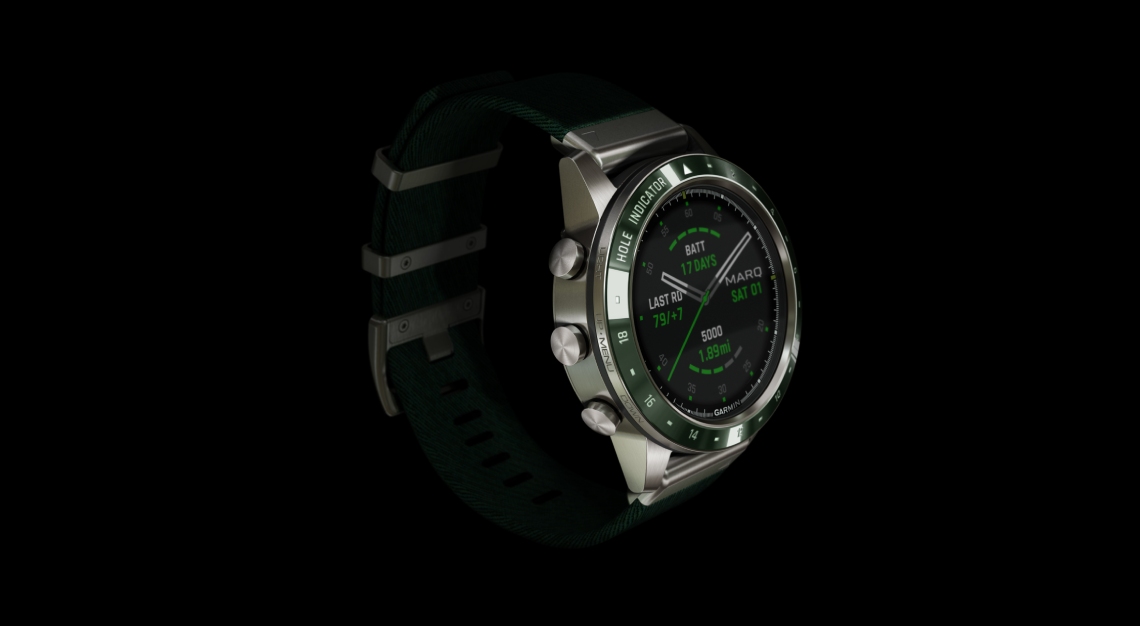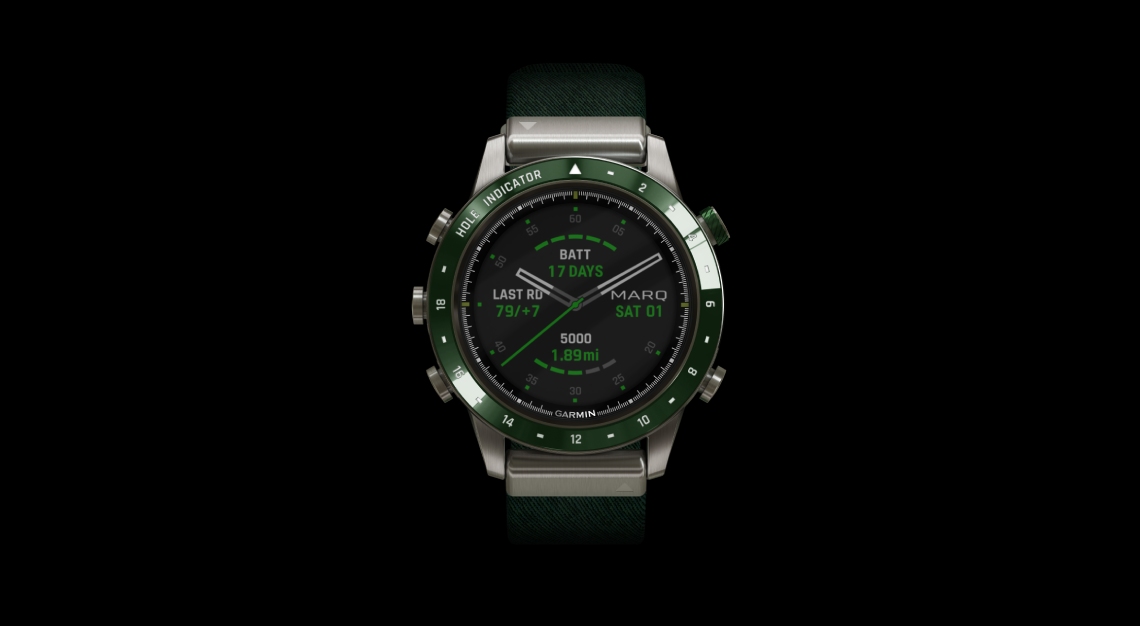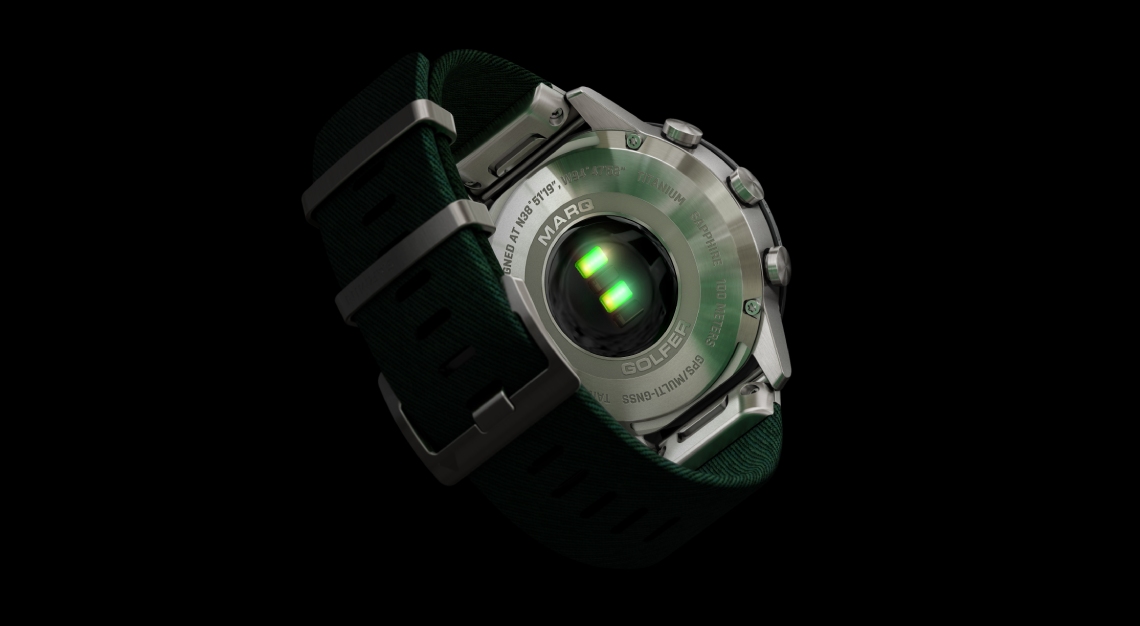 It's got game
But ultimately, the Marq Golfer is all about being the avid golfer's perfect companion, designed to help you strategise and improve your game through empirical means. For starters, it has a comprehensive database with 41,000 full-colour CourseView maps of golf courses worldwide. And with features like Go Green to give you a quick reference of where you are on the course and PinPointer to identify where the pin is even when shooting blind, the Marq Golfer will equip you with priceless information about the lay of the land.
It's got good eye
The Marq Golfer also has plenty of features to help you overcome environmental challenges. Worried about hazards you can't see? Hazard View gives you critical distance information so you can take pre-emptive measures when setting up your shot. To help you make more accurate assessments, you can check wind speed and direction, while PlaysLike Distance adjusts yardages to compensate for uphill and downhill shots.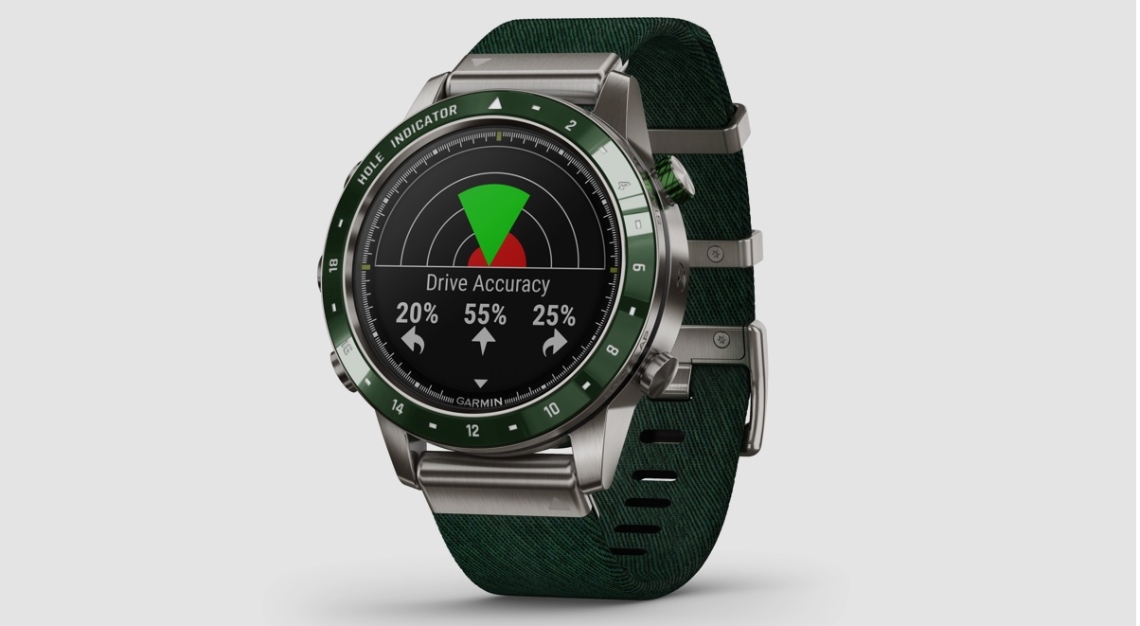 It comes with a Virtual Caddie
The Marq Golfer also comes with three Approach CT10 club tracking sensors (also available as a full set of 14) to maximise the potential of the platform when used with the watch and the Garmin Golf smartphone app. This is exemplified by features like the Virtual Caddie, which leverages insights from your game and environmental conditions to recommend the best club for the shot at hand. But more importantly, you can peruse the collected stats to identify problem areas and improve your golf game at a quicker pace.
The Marq Golfer is yours for S$2,999. Available on KrisShop and at All Watches stores located at Bugis Junction, Chinatown Point and Wisma Atria.