Take a bite of the new Apple retail store at Marina Bay Sands, the brand's first store to sit directly on the water
Apple Marina Bay Sands is the tech giant's third retail location in Singapore and a fitting homage to our city-state. The first Apple Store to sit directly on the water, the majestic sphere glistens on the scenic shores of Marina Bay, much like our island home in the heart of Southeast Asia. 
The view is equally breathtaking inside the store with an uninterrupted 360-degree panoramic view of the city's spectacular skyline. First-of-its-kind and designed by Foster + Partners (a sustainable architectural firm established by Norman Foster in 1967), the sphere is a self-supporting structure that comprises of 10 narrow vertical mullions (vertical supporting bars in-between windows) and 114 pieces of glass.  
Inspired by the Roman Pantheon, an oculus at the apex of the dome to channel a ray of light to illuminate the floor space below, while custom-shaped baffles line the inside of the glass panel to counter sun angles and create a "nighttime lighting effect". In a tip of the hat to our garden city moniker, the foliage of small trees adds shade and soft shadows for further effect.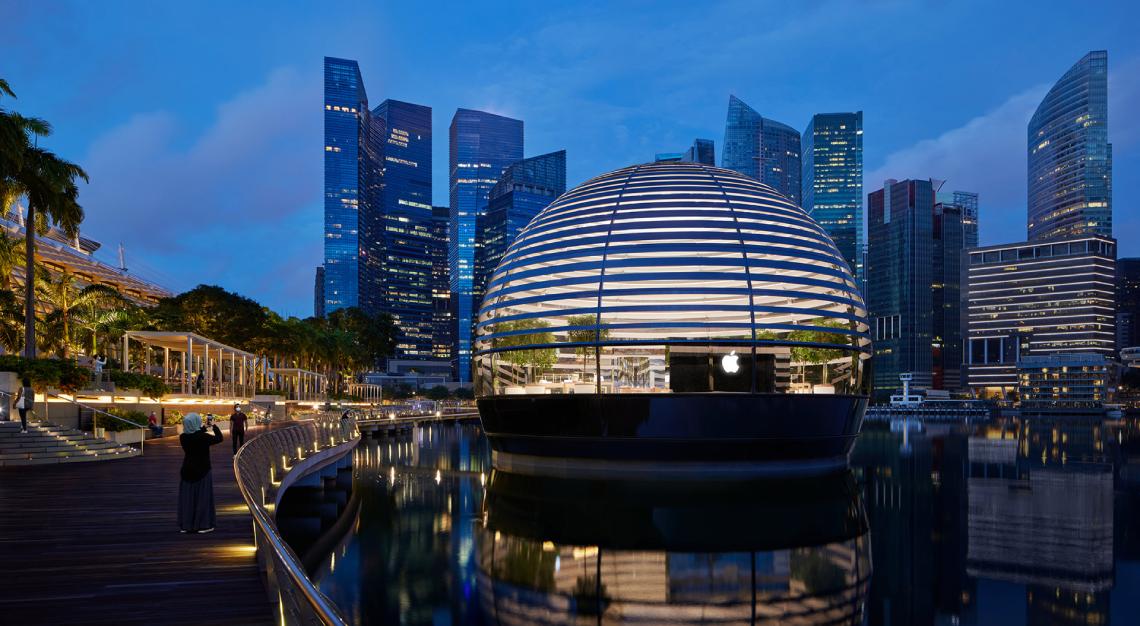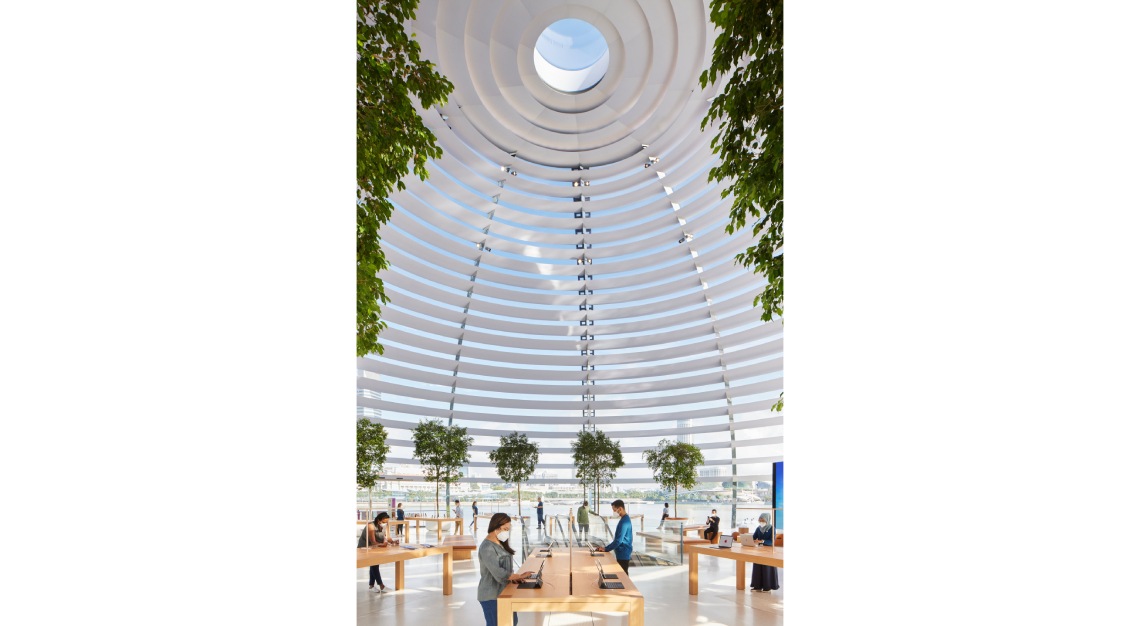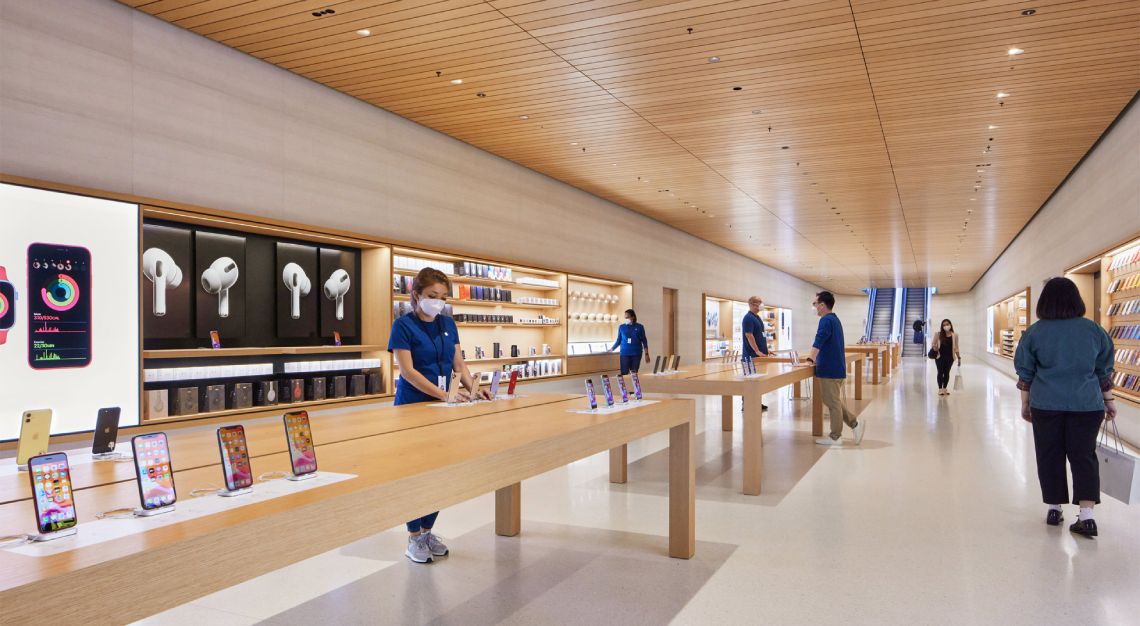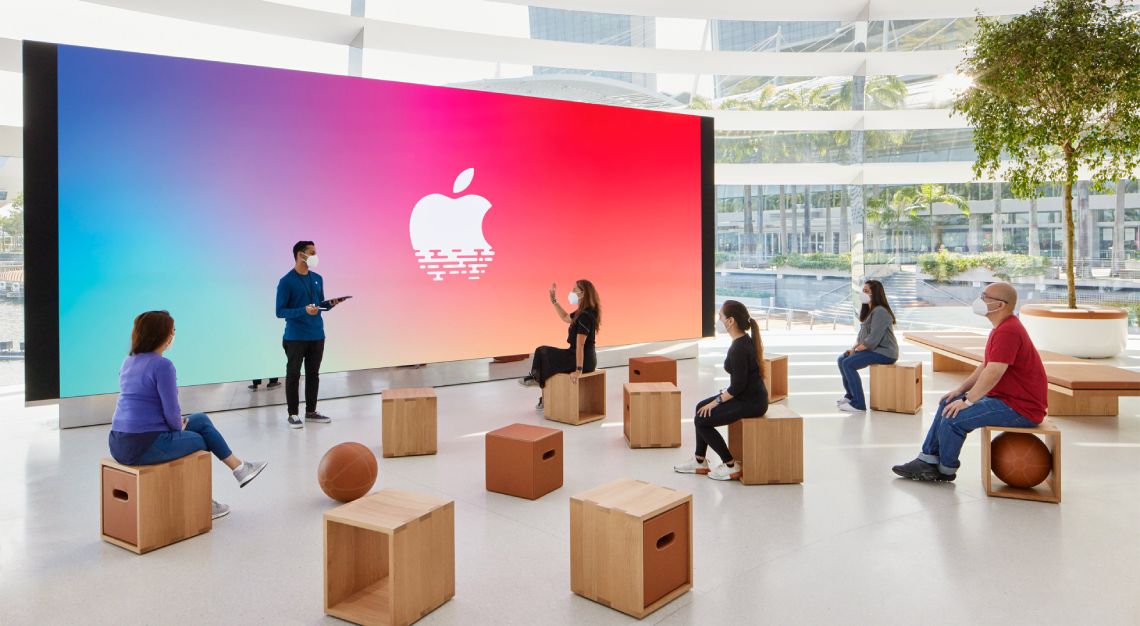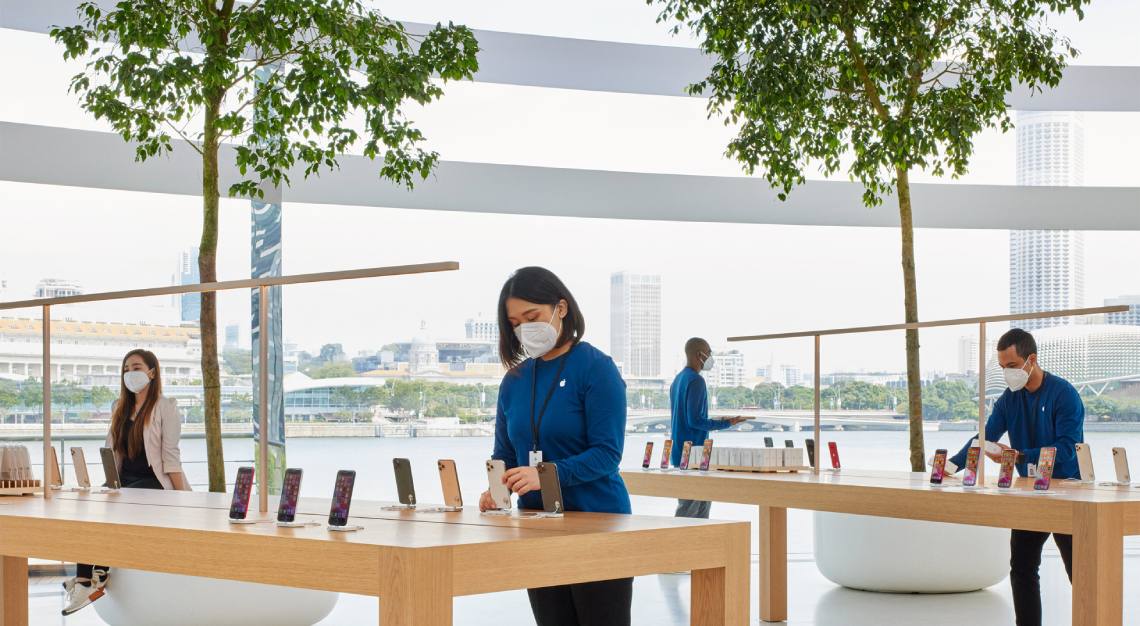 Retail aside, the store also has a space centred around a video wall (the Forum) that serves as the stage for Today at Apple sessions where artists, musicians and creators can perform and educate customers. Also located on the lower level is Apple's first underwater Boardroom, where "entrepreneurs and developers interested in receiving training and advice can meet with Apple team members".
And much like our multicultural society, the 148-person team helming the store collectively speaks more than 23 languages, ensuring that all will feel at home, no matter where you hail from. 
The store will open from 10 September at 10am, by appointment only. Customers can visit apple.com/sg/marinabaysands to choose from the available times, and each non-transferrable reservation will admit one only. Capacity will be limited, so be prepared to experience a wait time before entering the store.