This rare portrait by Sandro Botticelli is expected to fetch an estimated US$80 million (S$106.15 million)
Can't figure where to put your money as the year draws to an end? Well, here's a suggestion: save it, because come January 2021, a rare 15th-century portrait by Italian painter Sandro Botticelli is going under the hammer at Sotheby's Old Masters evening sale.
In fact, save as much as you possibly can, because you'll be spending big. Titled Young Man Holding a Roundel and expected to fetch an estimated price of US$80 million (S$106.15 million), the piece of art portrays a portrait of a noble sitter, which is believed by scholars to be made in the image of a Medici family member. In the present work, Botticelli's young noble has a roundel illustrating a saint in his hands, painted after Sienese artist Bartolommeo Bulgarini's work.
According to Christopher Apostle, head of Sotheby's Old Master Paintings Department in New York, the masterpiece is one of the 12 known portraits by Botticelli, making it an exceptionally rare work in the Renaissance artist's oeuvre. "In the popular imagination, no other painter evokes the golden age of the Florentine Renaissance more powerfully than Sandro Botticelli," adds Apostle.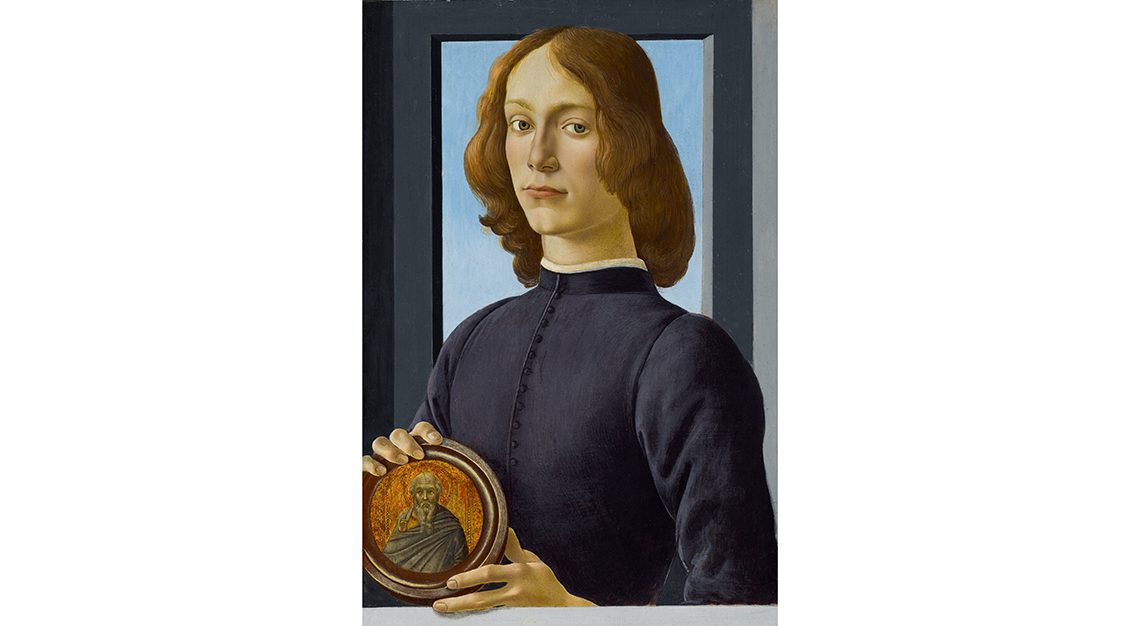 The significance of the roundel remains to be deciphered, but is possibly related in some way to the profile of the young nobleman who shows it off so proudly. If the painting reaches its estimate of US$80 million (S$106.15 million) at the upcoming 2021 auction, it will be the second-highest price ever recorded for an Old Masters work at auction, ranking next to the record-smashing US$450.3 million (S$597.5 million) sale of Leonardo's Salvator Mundi in 2017 at Christie's.
Young Man Holding a Roundel has adorned the walls of iconic galleries across the world over the past five decades, namely National Gallery in London, the Metropolitan Museum of Art in New York, the National Gallery of Art in Washington and the Städel Museum in Frankfurt. To have this gem of an artwork in one's home would be an extraordinary coup, to say the least.