As part of the Handcrafted By campaign, The Balvenie and Royal Selangor have come together to create a visual treat and a few surprises
Brands like The Balvenie have long capitalised on the idea of "craftsmanship". As distillers of fine single malt since 1892, The Balvenie maintains the whisky's well-loved essential character through the hands of dedicated craftsmen, from the farmers and malt men to the coopers and malt master. 
The whole is greater than the sum of its parts, but it's one thing to just look at a beautiful dram of whisky. Another way is to see it through the eyes of another visionary artist. In order to help us better understand the craft behind The Balvenie, the distillery turns to Royal Selangor, the biggest pewter manufacturer in the world. Forget gold or silver for a while. When it comes to metals and collectibles, pewter more than holds its own. Its value lies in its appearance – the luxury of its soft gleam, strong simplicity and patina. And at Royal Selangor, one would find over 250 skilled craftsmen and a 40-strong in-house design team sharing the same passion as The Balvenie – the passion for craftsmanship.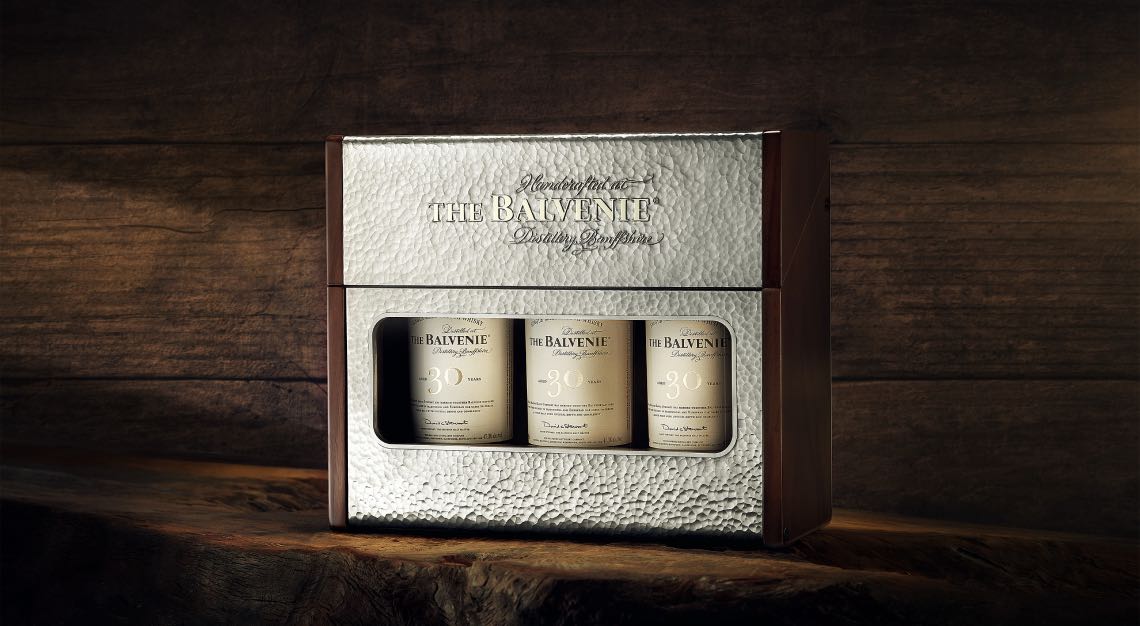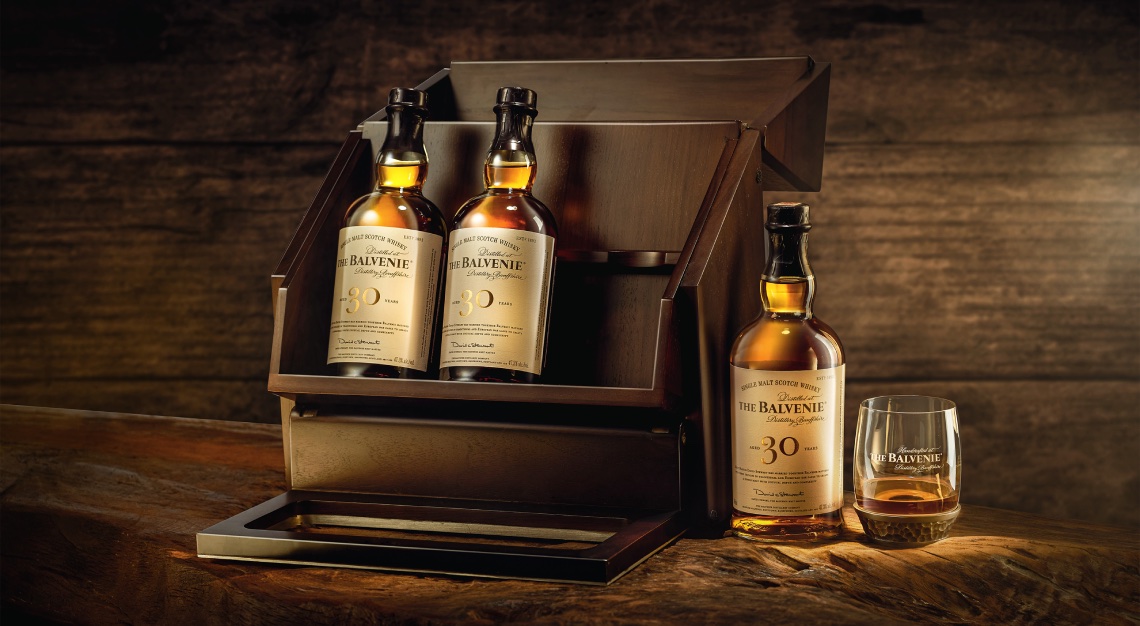 As part of The Balvenie's Handcrafted By campaign, this coming together is a first of its kind. The result is a limited-edition collector's box made from a gorgeous walnut wood and handmade pewter that's made with Royal Selangor's signature hand-hammered finish. Each box, which takes six days to complete (a true reflection of attention to detail and skill), is given a unique serial number and houses three of The Balvenie's rarest and finest single malts; any three expressions that are 30 years and above, and with a minimum value purchase of £41,800 (S$75,139).
Only 15 sets are available, and they will be exclusively available to high-net-worth individuals in Singapore and Malaysia.