The annual restaurant rankings guide features establishments that use atypical ingredients like plankton, ants and blood sausage in their menus
The highly-anticipated Asia's 50 Best Restaurants is out. Ever wondered what dishes impressed the judges so much, the restaurants made the cut? It could be one with truffles, caviar, everyday herbs… yawn. We are not discounting the ingenuity of the winners of this year's Asia's 50 Best Restaurants; nor are we turning up our noses at the world's finest produce. It's just that we've heard it all before.
But here's a twist: We've decided to rank our own winners based on the shock value of their ingredients.
The entire list of restaurant rankings can be found at the end of this feature.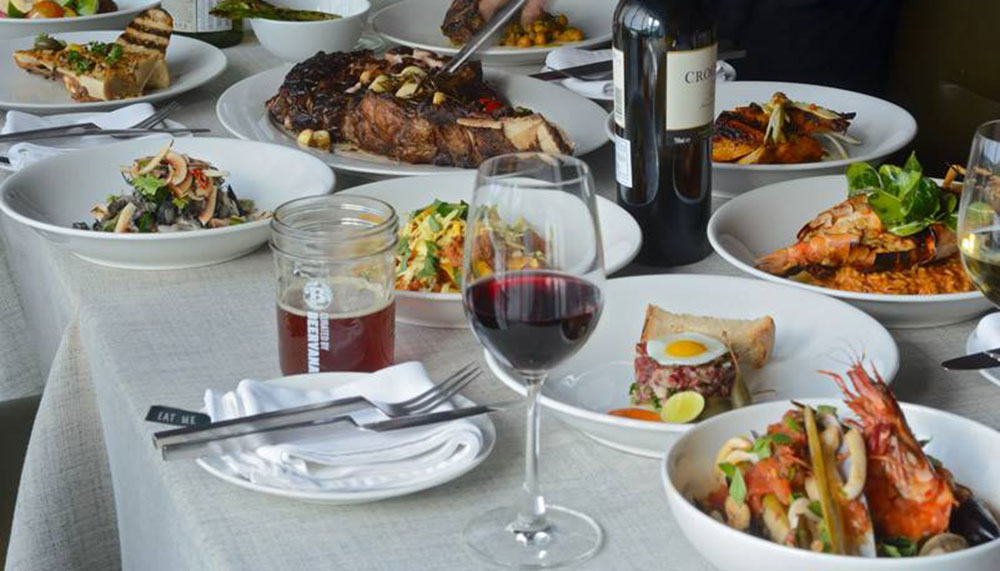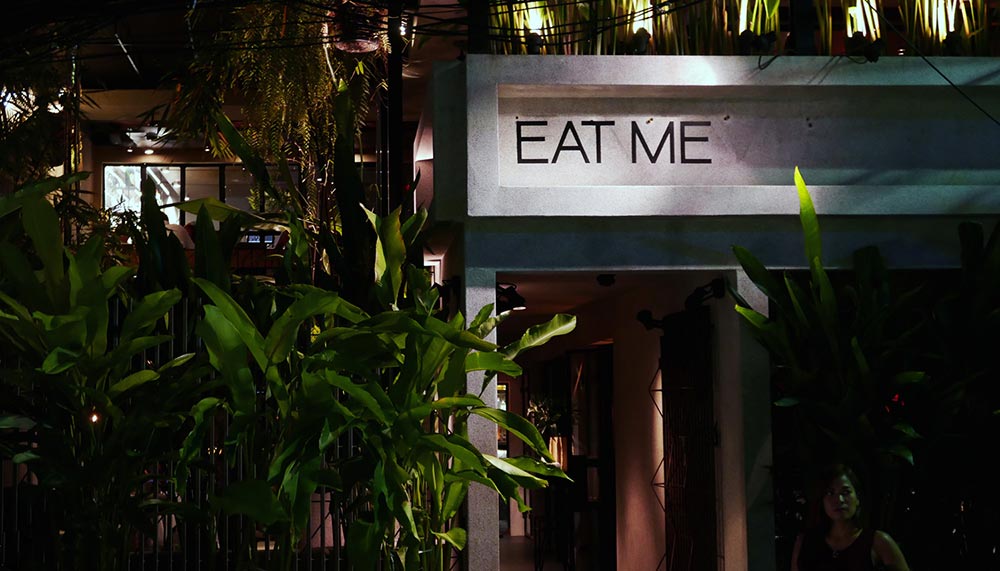 Eat Me, Bangkok
Ranking: 33
Foodies are guaranteed a whale of a time at Eat Me, chef Tim Butler's restaurant serving modern international cuisine, and it's because of one item on the menu: Grilled Abalone with Plankton Rice. Yes, it's rice flavoured with plankton, the same microscopic stuff that baleen whales filter through their mouths when they feed. While the tiny marine organisms are the most curious thing on the menu, they are not the only ones worth a mention. The less adventurous-sounding but equally delicious Tom Yum Maine Lobster and Bouillabaisse served with carabinero prawn are also must-trys.
Eat Me
Convent Road
Soi Pipat 2
Silom
Bangkok
Thailand
Tel: +66 2238 0931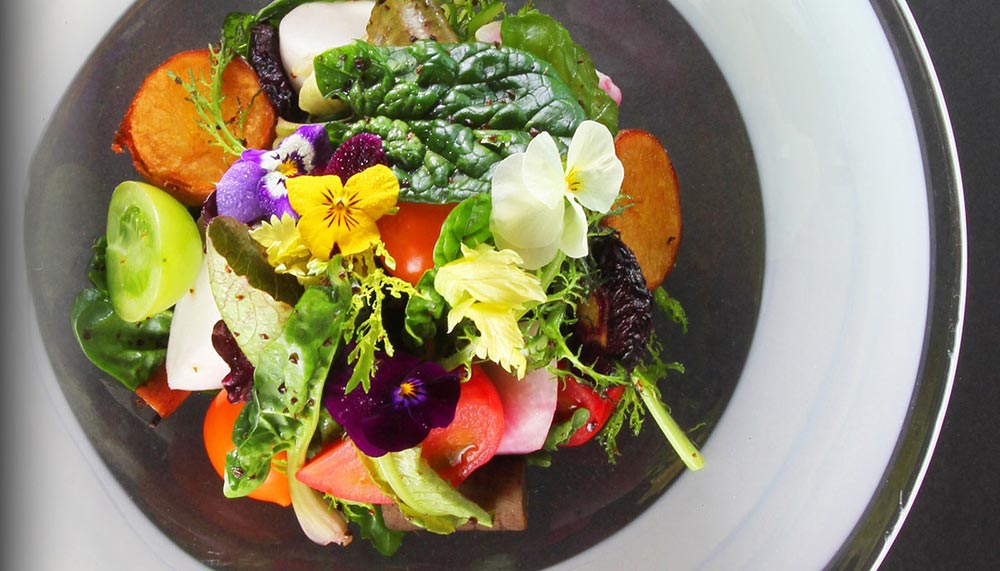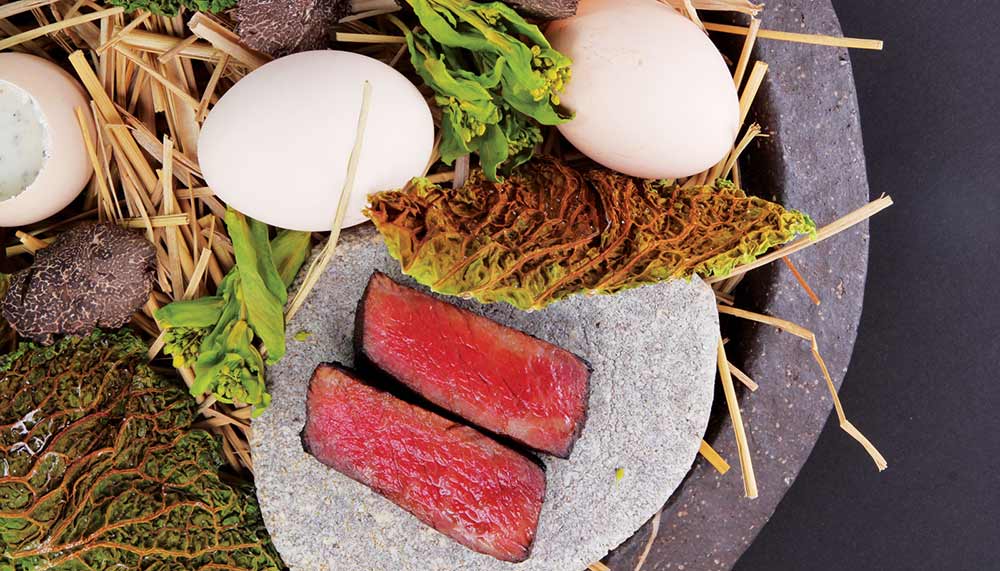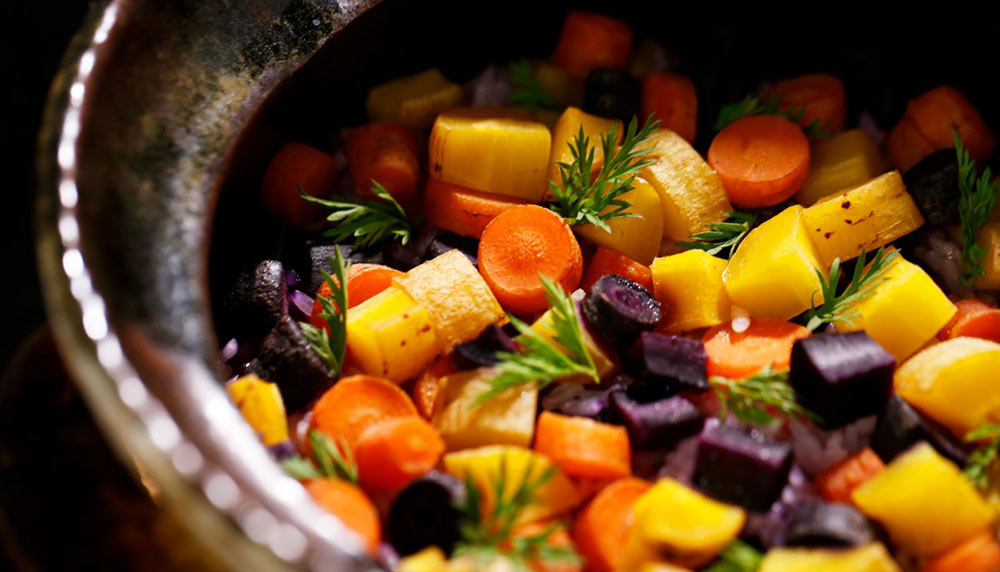 Den, Tokyo
Ranking: 2
Upon being served Den's signature garden salad, many a guests have probably exclaimed: "There's an ant in my greens!" Albeit artfully placed, this ant, in most diners' eyes, is hardly an improvement on the famous fly that found its way into a soup. While the customer works himself up to a complaint, his eyes will likely drift to the carrot slice carved with a smiley face that is seemingly making light of the situation and asking him: "Why so serious?" At this kaiseki restaurant in Tokyo, chef Zaiyu Hasegawa is known for lightening what is usually a rather serious dining style with humour. Another case in point is his Dentucky Fried Chicken, filled with stuffing that changes with the seasons (or perhaps his moods), which pokes fun at the odd Japanese obsession with eating KFC for Christmas dinner. It's even served in a paper box that resembles those used by the fast food chain.
Den
Architect house hall JIA
2-3-18 Jingumae
Shibuya Ku
Tokyo
Japan
Tel: +81 3 6455 5433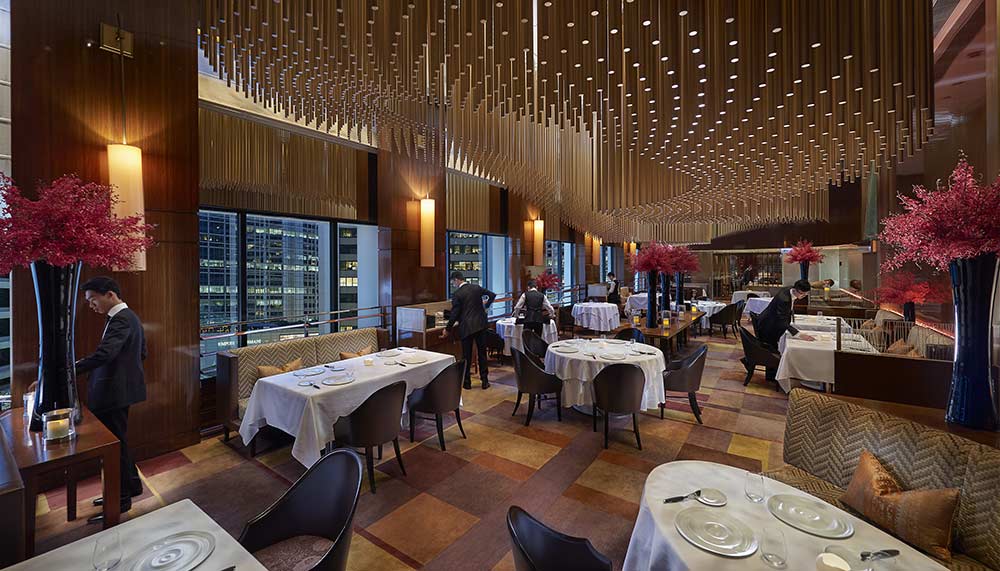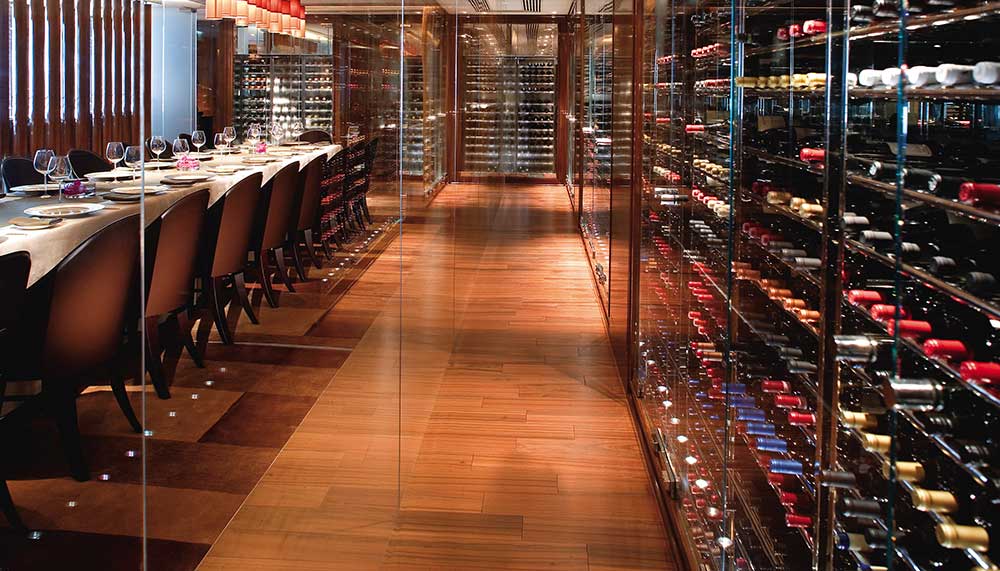 Amber, Hong Kong
Ranking: 7
At the risk of sounding racist, there's probably no ethnic group more open-minded to eating odd animal parts than the Chinese. This may be why Dutch-born chef Richard Ekkebus, despite having designed a wholly Western menu for Amber, has included amadai served with scales still on. After crunching on fish scales, try the restaurant's standout dish: Miyazaki wagyu beef strip loin served with red pearl onions and black currant in a shiraz reduction, then top with dried red onion skin dust. The dish is a feast for the eyes as much as it is for the palate; with so many saturated purple and pink hues, it resembles a painting on the plate.
Amber
Level 7
The Landmark Mandarin Oriental
15 Queen's Road
Central
Hong Kong
Tel: +852 2132 0066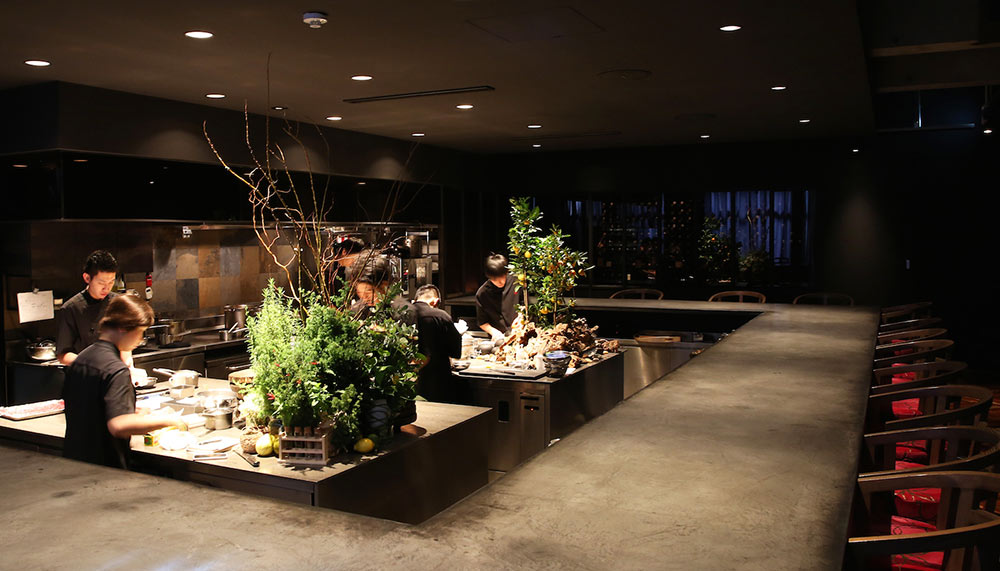 Florilege, Tokyo
Ranking: 3
You'd find yourself lusting after an old cow in this modern French restaurant. In the name of sustainability, chef Hiroyasu Kawate uses beef from 13-year-old Miyazaki cows in his signature beef carpaccio named – you guess it – Sustainable. In comparison, cows farmed for food are conventionally slaughtered before the age of three. The carpaccio is served with two types of purees: beetroot and smoked potato, as well as red apple sorbet.
Florilege
B1 Seizan
Gaien2-5-4 Jingumae
Shibuya
Tokyo
Japan
Tel: +81 3 6440 0878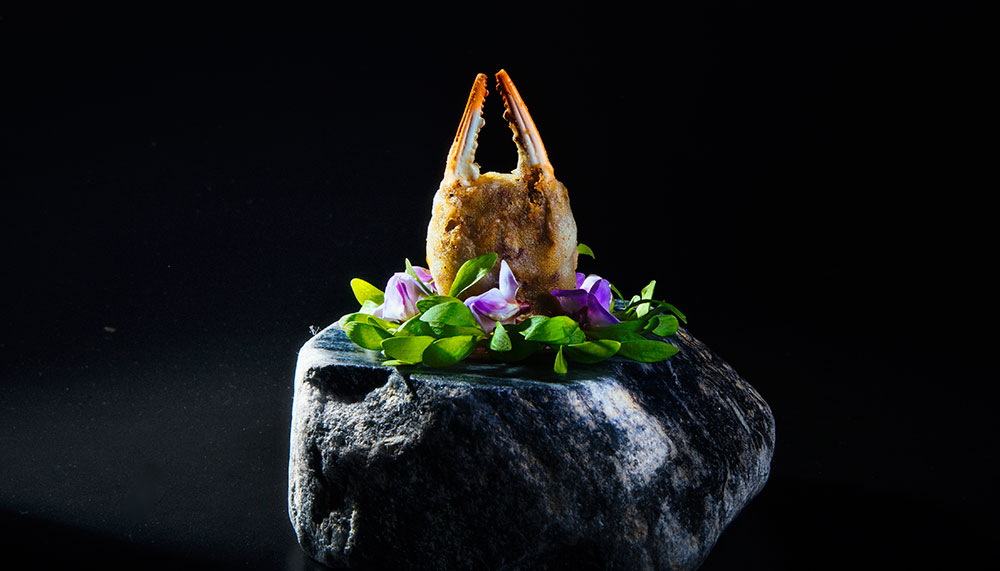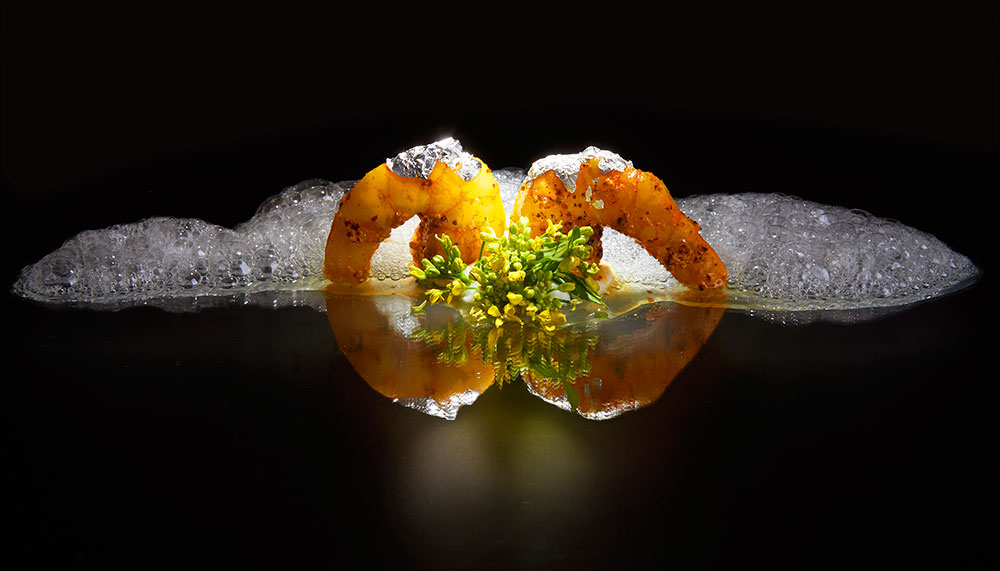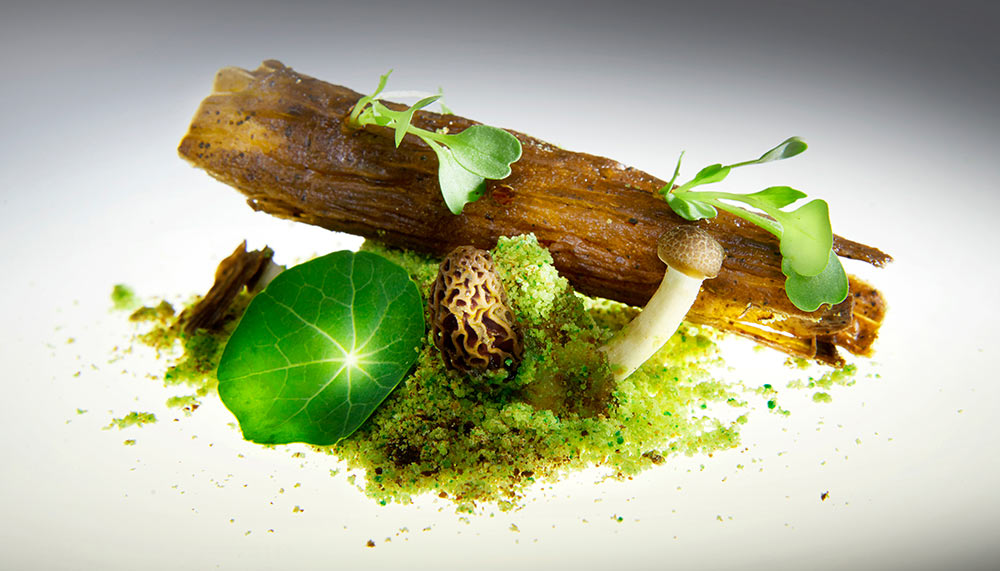 Gaggan, Bangkok
Ranking: 1
Savoury ice creams may no longer be as much of a novelty today as they were five years ago, but the mention of uni ice cream on the menu of this progressive Indian restaurant still made us pause a little. Chef Gaggan Anand is just as creative with serving as he is with cooking food. The 25-course tasting menu, for example, is written purely in emojis. Only the millennials may ever come close to making sense of it, so most diners are likely to be surprised by the slew of small snacks and Indian sushi that follow. Those who can't eat without knowing what they are dining on, fret not; a written version of the menu will be presented at the end of the course.
Gaggan
68/1 Soi Langsuan
Ploenchit Road Lumpini
Bangkok 10330
Thailand
Tel: +66 2 652 1700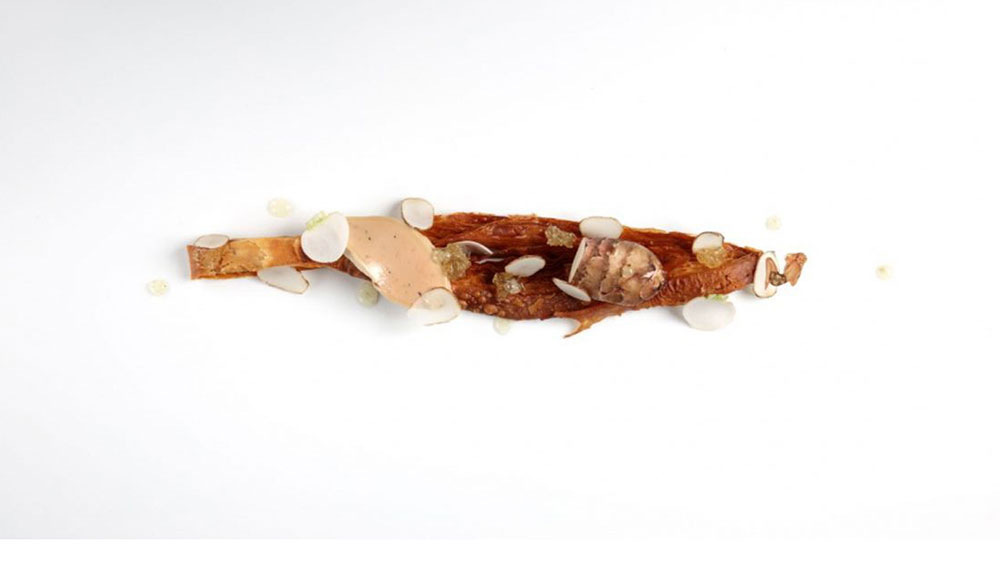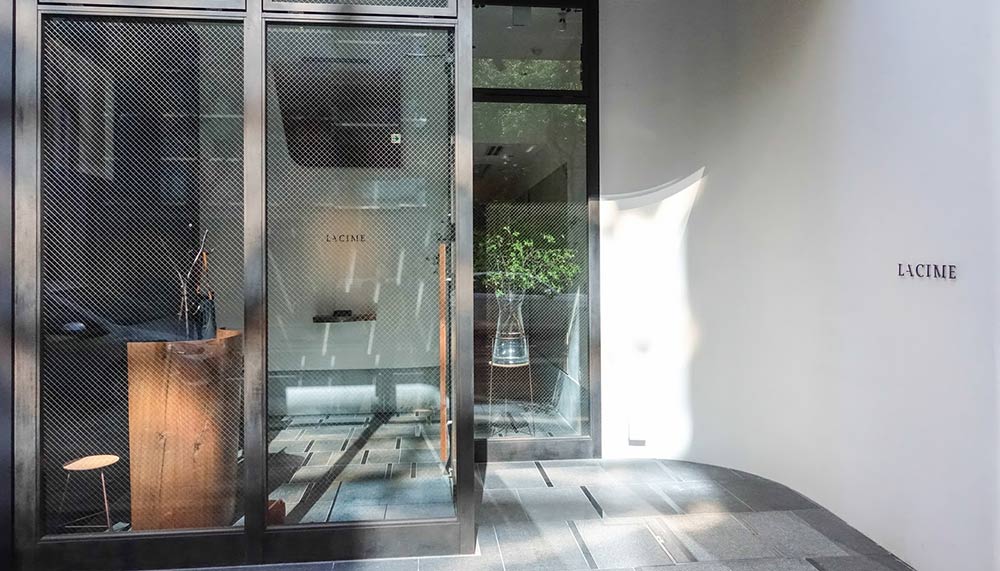 La Cime, Osaka
Ranking: 17
Would you pay fine dining prices to eat a hot dog? What if it's bloody and coated in coal? Chef Yusuke Takada's signature Boudin Dog is a boudin noir blood sausage wrapped in a dough and coloured black by bamboo charcoal. It's meant to resemble a hot dog. The cuisine at this restaurant may be contemporary French, but Takada hasn't shied away from his roots. His favourite things to draw inspiration from include citrus fruits from his birthplace of Amami Oshima island, and simple homecooked fare by his mother and grandmother.
La Cime
1st floor
Honmachi Kawano Building
3-2-15 Kawaramachi
Chuo-ku
Osaka 541 0048
Japan
Tel: +81 6 6222 2010
Asia's 50 Best Restaurants:
Gaggan, Bangkok
Den, Tokyo
Florilege, Tokyo
Suhring, Bangkok
Odette, Singapore
Narisawa, Tokyo
Amber, Hong Kong
Ultraviolet by Paul Pairet, Shanghai
Nihonryori RyuGin, Tokyo
Nahm, Bangkok
Mingles, Seoul
Burnt Ends, Singapore (also featured in: Best restaurants for those visiting Singapore)
8 1/2 Otto e Mezzo Bombana, Hong Kong
Le Du, Bangkok
Raw, Taipei
Ta Vie, Hong Kong
La Cime, Osaka
Mume, Taipei
Indian Accent, New Delhi
L'Effervescence, Tokyo
Locavore, Bali
The Chairman, Hong Kong
Waku Ghin, Singapore (also featured in: Top 10 restaurants in Singapore)
Lung King Heen, Hong Kong
Ministry of Crab, Colombo
Jungsik, Seoul
Sushi Saito, Tokyo,
Il Ristorante – Luca Fantin, Tokyo
Les Amis, Singapore (also featured in: Best Power Lunch in Singapore 2017)
Fu He Hui, Shanghai
Paste, Bangkok
Neighborhood, Hong Kong
Eat Me, Bangkok
Hajime, Osaka
Jade Dragon, Macau
Corner House, Singapore (also featured in: Best Date Night Spot in Singapore 2017)
Bo.Lan, Bangkok
Quintessence, Tokyo
Issaya Siamese Club, Bangkok
Belon, Hong Kong
Ronin, Hong Kong
TocToc, Seoul
The Dining Room, Bangkok
Jaan, Singapore (also featured in: Top 10 restaurants in Singapore)
Nihonbashi, Colombo
Caprice, Hong Kong
Shoun RyuGin, Taipei
La Maison de la Nature Goh, Fukuoka
Wasabi By Morimoto, Mumbai
Whitegrass, Singapore