Sometimes inspiration can be found in the most unexpected places
"In the spirits world, everything is upright, such as our stills and our bottles," says Jaume Ferras, global creative director for The Macallan.
That's probably because storing liquids in upright containers simply makes sense. But when The Macallan team met with its counterpart at Bentley Motors to discuss the two brands' first collaboration, it provoked some out-of-the-box thinking. Cars are, after all, more horizontal than upright. "It made us consider if and how we could adapt this format for whisky, which ultimately requires to be poured," Ferras continues
The result is an extraordinary bottle for The Macallan Horizon, a whisky slated for launch in summer next year. It features an unusual 180-degree twist, and no standing base.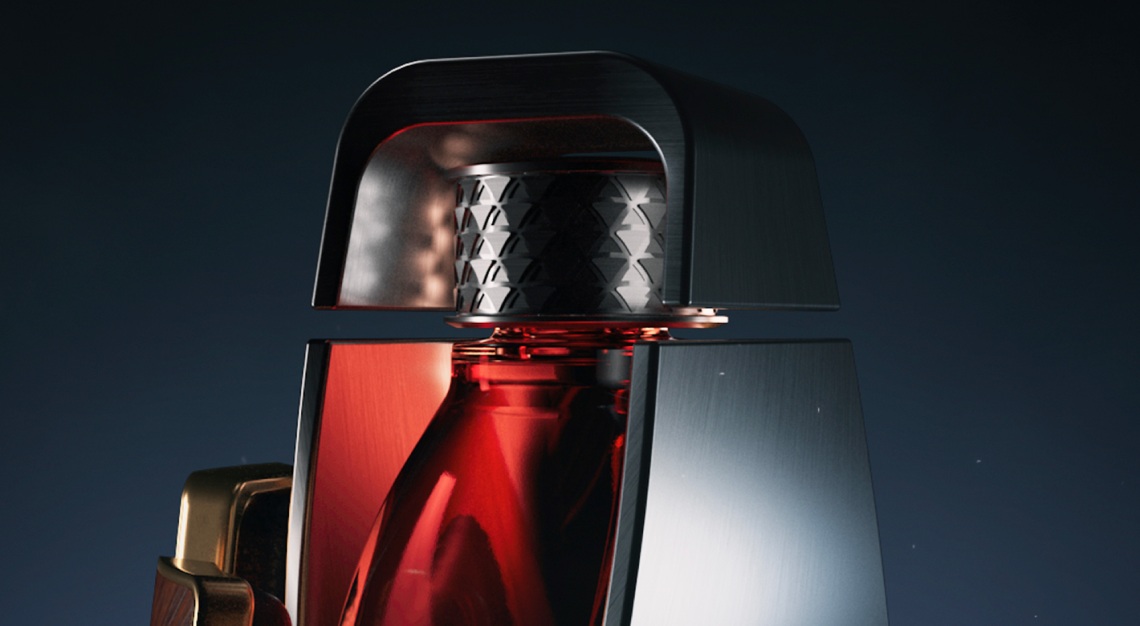 As a homage to the six pillars that form the foundation of Macallan's single malt whiskies, the bottle will incorporate six upcycled, repurposed or ethically sourced components from Scotland and the UK that are significant to The Macallan and Bentley Motors. These include recycled copper from the disused stills found within The Macallan's former distillery; aluminium recovered from the manufacturing process of Bentley cars; recycled wood; recyclable glass; and carbon neutral, locally sourced leather that was also used in the new Bentley Mulliner.
The six and final component is what's going into the bottle: the single malt whisky specially created by The Macallan master whisky maker Kirsteen Campbell. The liquor will have a flavour profile inspired by Campbell's visit to Bentley Motors' factory in Crewe, where she witnessed the carmaker's commitment to creativity, craftsmanship, and innovation.
Chris Cooke, Bentley's product and lifestyle design manager describes the creation: "The form of the design has allowed us to almost treat light as another material in itself, and the interplay between light and the wood, aluminium and copper materials is extraordinary."