We used to dislike Nespresso, until we met with the Vertuo Plus machine
Having a good cup of coffee requires good beans, milk and interestingly, irony. A lot of effort has to go into something meant to turn on that early-morning brain power. But if you're someone who avoids instant coffee like the plague but do not relish the process of grinding your own beans, you can still make do (or more, even) with a reliable coffee maker, especially on days when you're too lazy to walk to the cafe.
That's almost every day for us, and the best coffee makers, in our book, are the most convenient. They nail all the fundamentals: they are easy to clean, user-friendly and offer a wide range of quality brews. The 'coffee pod' also comes to mind, which usually means one thing: Nespresso. Fortunately, while we were never so keen on its machines before (except maybe for the Creatista Plus), the latest Vertuo instalment has served to prove us otherwise.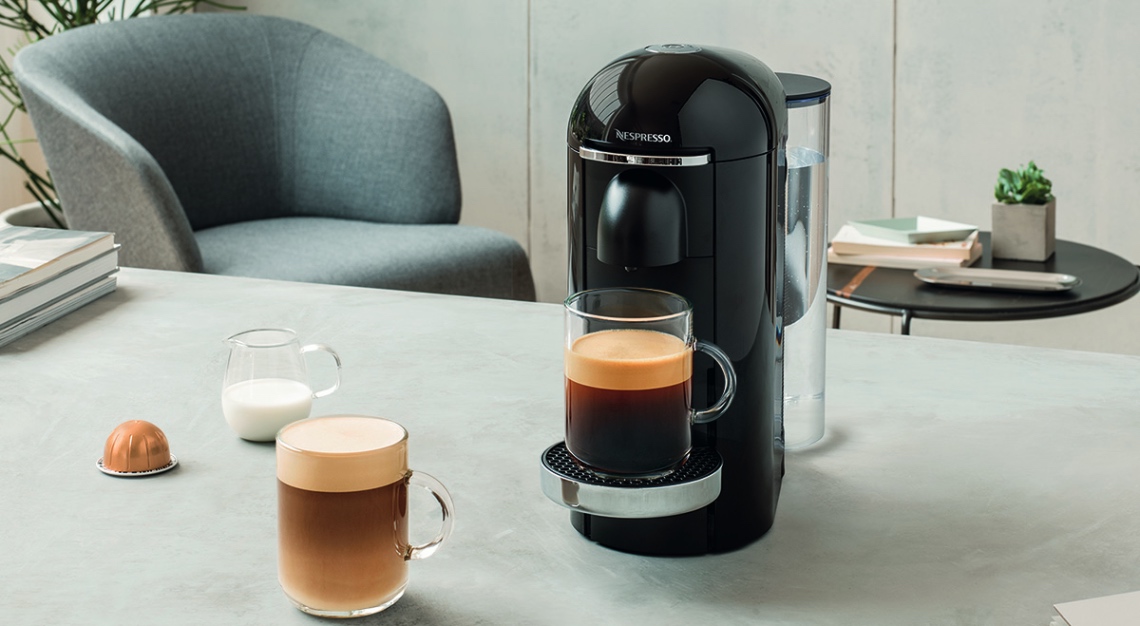 The Nespresso Vertuo Plus
Launched in Singapore early on in September, the new Vertuo or rather, Vertuo Plus, brews quite differently from the Original line of machines. If you aren't familiar with the latter already, the Original functions by extracting your coffee with a pressure pump, and with these little pods that can be acquired via (coughs) third-party brands. It also brews hotter than the Vertuo Plus, which on another hand, functions with a patented Centrifusion™ technology – this spins every pod with up to 4,000 to 7,000 rpm, blending the coffee grounds with water and yielding a thicker, more pronounced crema under lower heat. It also prevents the over-extraction of oils and essences.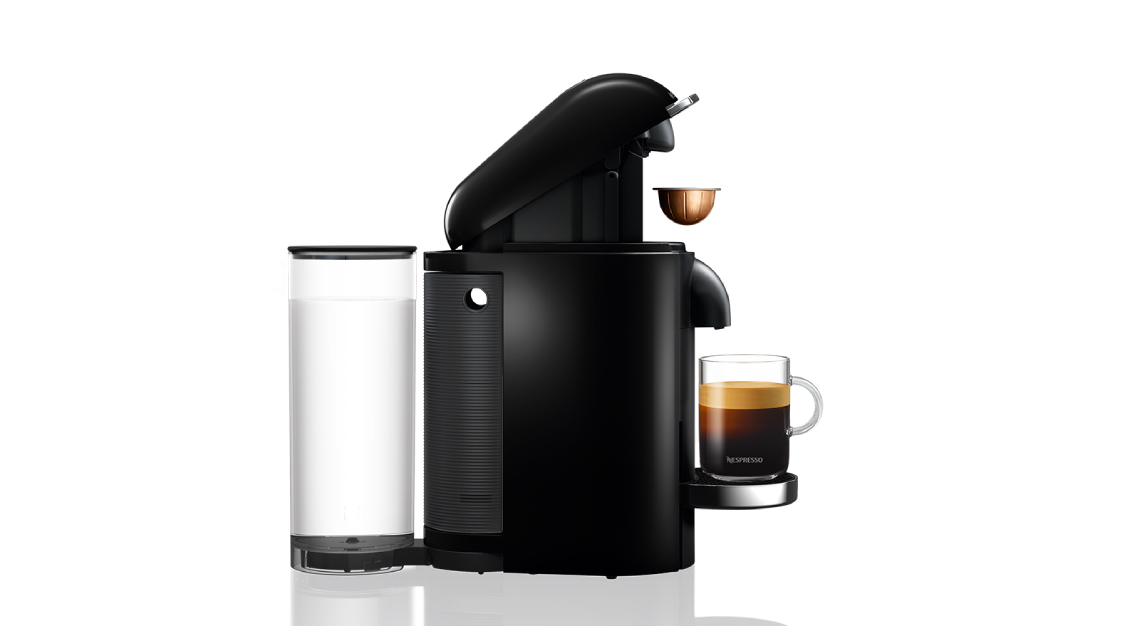 It's just a tad fussier than the Original, given that more time is needed for your coffee to go through this 'Centrifusion™' and that each coffee pod can only be purchased at Nespresso. Bummer, but that's the entire point of the Vertuo Plus. Each pod comes designated with a barcode that tells the machine exactly what to do, from the optimal temperature and length of infusion, to the amount of water, speed of rotation and flow rate. There are 27 varieties of coffee pods available (note that they are bulkier than the Original), and they range from the 40ml Espresso blends to the 414ml Alto, the biggest of them all. Everything's been decided for you – great, if decision fatigue has gotten to you; bad, if you want the flexibility.
If you're keen, the Vertuo Plus comes in four different models (White, Cherry Red, Piano Black and Titan) and can be yours for S$368 or S$438, if you really want the Aerocinno 3 Milk Frother. Find out more here, but if you still don't know which one to go for – Vertuo or Original – take this quiz. And wherever that takes you, at least it'd take you one step closer to a better cup of coffee and a better morning… or so we think.