Bless the person who came up with the world's first coffee machine. Nespresso makes coffee-making even sweeter with the Vertuo Next
Many have thrilling stories to share about the purchase of their first valuable watch, handbag, or piece of jewellery. Contrary to popular belief, the coffee machine carries as much significance – especially when one believes in the strong restorative powers of a cup of joe. Now, while Nespresso's exhaustive line of products has been dubbed high-quality as far as pod coffee machines go, this hasn't stopped the Swiss manufacture from adding new technology to the brew. Take the newly unveiled Nespresso Vertuo Next, for instance.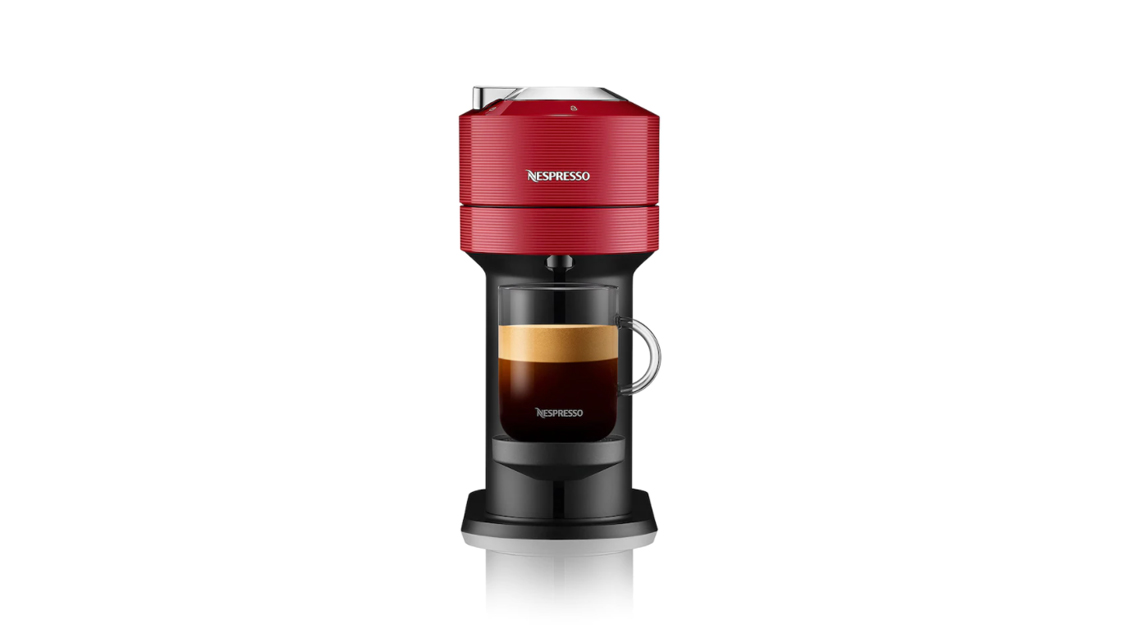 Design
Nespresso hasn't gone beyond its distinct aesthetic for the Vertuo Next; it retains its sleek silhouette in either cherry red, rich brown or dark grey, with 54% of its entire build made of pre-loved plastic. Remarkable, to say the least, but so is its size at 14cm x 42.9cm x 31.4cm, and weighing four kilogrammes. The machine takes up a good amount of real estate on the counter top, so if this isn't really up your alley, you're much better off with the Essenza or Pixie range.
A 1.1-litre water tank comes attached to the machine, which when filled to the maximum, is enough to tide you over approximately five or six days (if you drink up to two cups a day). Even so, always keep the water in check before popping your pod in ­–  it should always be clean and fresh, with no peculiar smells or muddy hues in sight. And here's a quick tip: always make sure you hear a soft "click" as you insert the tank back in its initial position. This needs a little bit more force than expected.
You'll want to use just Vertuo Nespresso pods with this machine; these are the ones that are slightly fatter than the standard Nespresso pods. This means you'll end up with stronger coffee (no one's complaining, really) and with the options to produce drinks of five different sizes: 40ml espresso, 80ml double espresso, 150mg gran lungo, a 230ml mug option, and a 535ml carafe. Life's also been made easier with the adjustable cup support, allowing you to place your cup at an accurate height to minimise splatters as the coffee starts to flow profusely.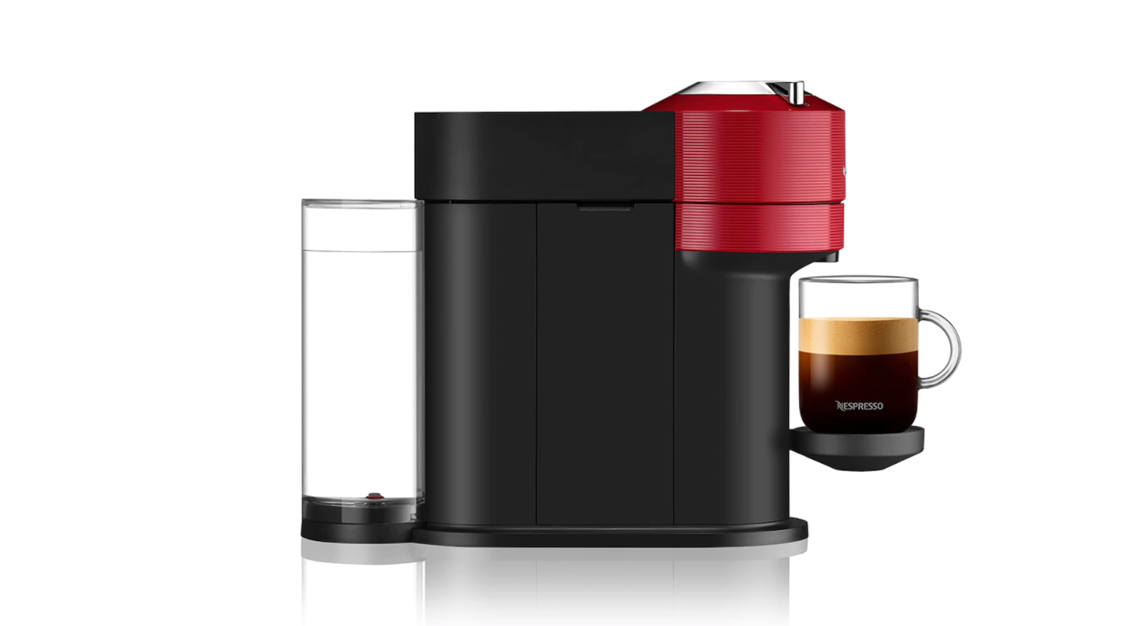 Performance
Here's how it works: to brew the various sizes, the machine reads a specific barcode that appears on every rim of the capsule. Perhaps, it's Nespresso's inimitable sense of precision that sets it apart from its competitors. A brewing system called centrifusion has also been introduced to the new range, responsible for whipping up delicious crema which the company is widely known for. Equally impressive is the short span of time the machine takes to reach its optimal operating temperature (give it a mere 10 seconds after you press the button on the lid). The coffee actually gets to hit the tongue quicker.
Sitting atop the lid is a small lever which can be swiped to the right or left, opening and closing the lid respectively. You might want to use a bit more pressure in pushing the lid down to its locked position after a capsule has been inserted, but it truly doesn't get more complicated than that. And it's a bit of a shame if you don't pair the machine with a milk frother (to be purchased separately from Nespresso), critical in ensuring your coffee retains a good amount of heat after being added milk. Just a steadfast rule that most coffee-machine owners abide with, period.
There's a dedicated app that allows you to use WiFi and Bluetooth to operate the machine, but popping in a capsule requires you to physically interact with the machine anyway. Unless truly necessary, drop the phone, slide your favourite pod into the Vertuo Next, press the button and catch the delicious whiff of coffee that slowly starts to linger in the air.
Purchase the Nespresso Vertuo Next (S$328) here